Visit and Rest For a While at the Rajui Reservoir Tour Sigli Regency.
Hi all hivers friends wherever you are, greetings to all of you. First of all I want to thank the pinmapple community and the team who have inspired me to share my travel experiences with all of you virtually.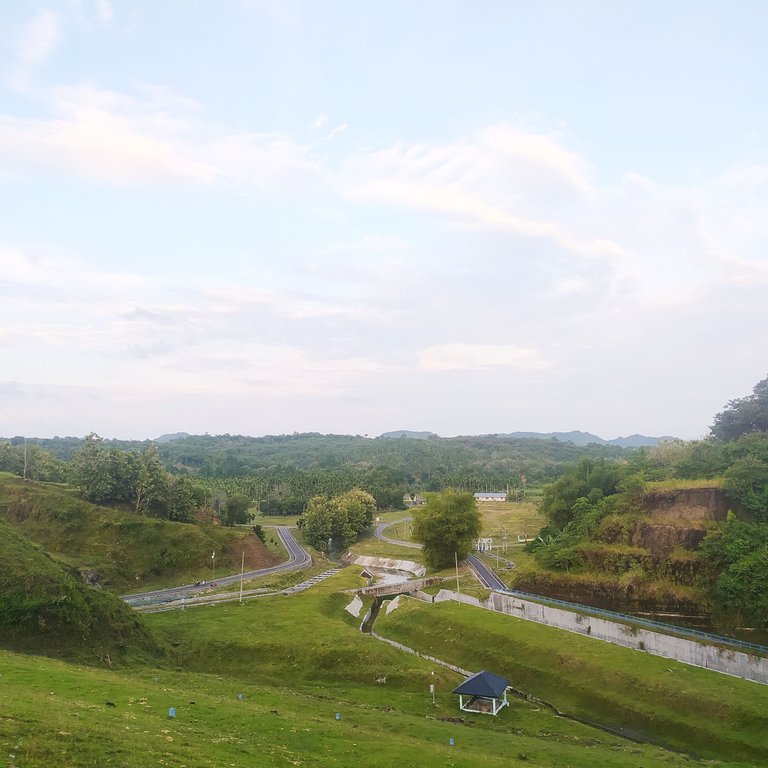 So far I have read and followed each of your posts in this community, your posts are amazing, the world is so beautiful to be admired in every country has many places to visit. I am very happy and proud to be a part of exploring the world with all of you here.
This time I will take you to a very beautiful tourist spot, located in a rural area away from the hustle and bustle of the city, namely the Rajui Reservoir. This reservoir was made by the local government several years ago and was inaugurated in 2013, since then this place has been visited by many local people to just enjoy the natural scenery or relax for a while.
The rajui reservoir is located in Rajui Village, Padang Tiji sub-district, Sigli district, Aceh province, Indonesia. The access road to the rajui reservoir is very easy for you to reach, you can access it via google map or you can go directly to the location of this reservoir because it is not far from the main main road to the city of Banda Aceh, with smooth road access without any obstacles. Before arriving at your destination you can also look at the main gate pamphlet.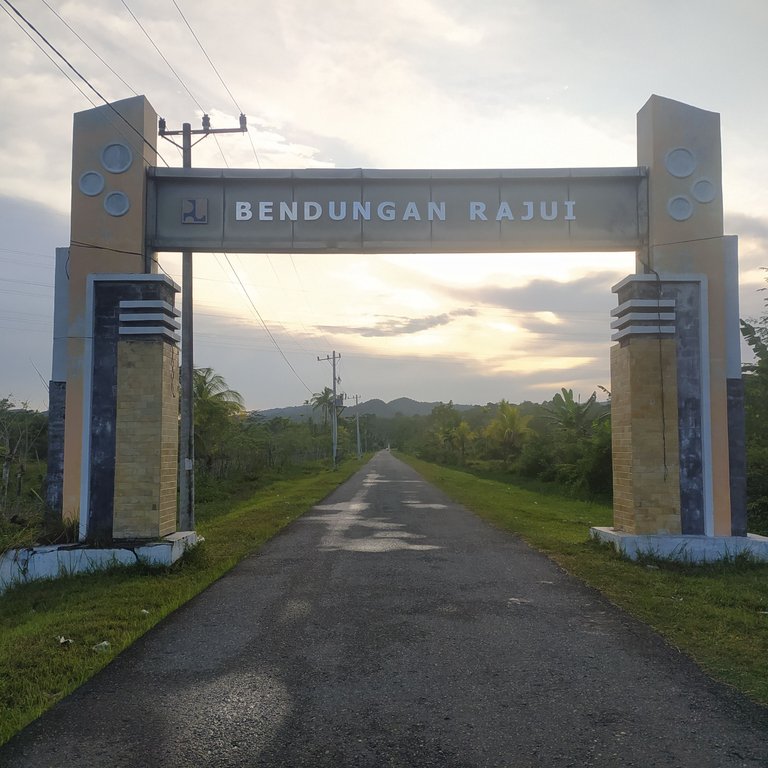 ---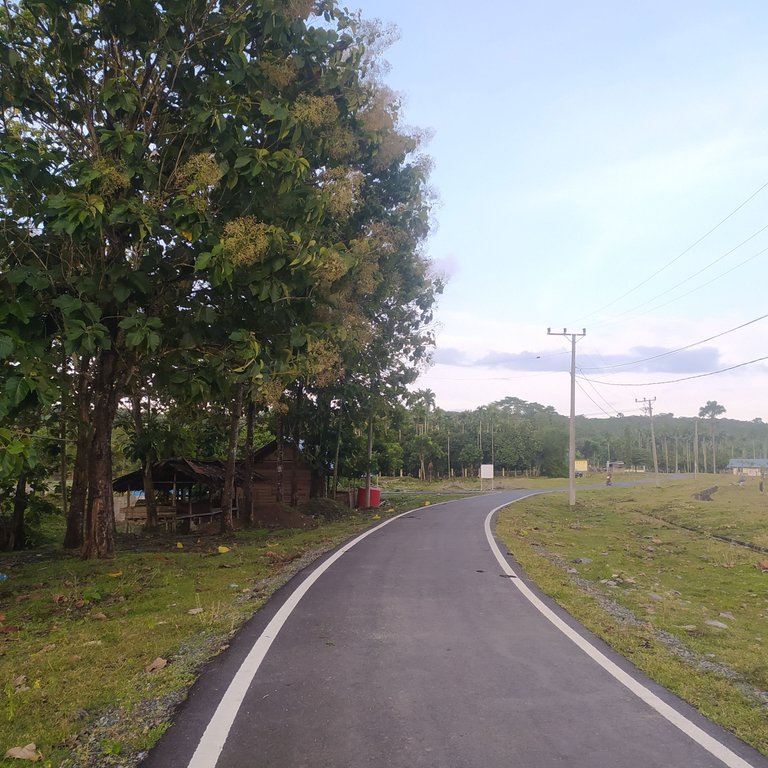 When you enter the main gate, you will immediately be treated to an extraordinary view of the mountains and the green natural atmosphere that you will get here. Calming the mind that's for sure, entering the reservoir area you will also see how beautiful the reservoir is with clean and clear water plus the beauty of the trees that line up parallel to the edge of the reservoir.
The reservoir area is very large with the grass around the reservoir neatly arranged, plus the beautiful hills on the outskirts of the reservoir. When I visited this place in the afternoon, there were so many people relaxing and fishing around the reservoir area. This is a beautiful place in my opinion, you can visit this place when you are tired of your daily activities, because the atmosphere of this reservoir is so calming in my opinion.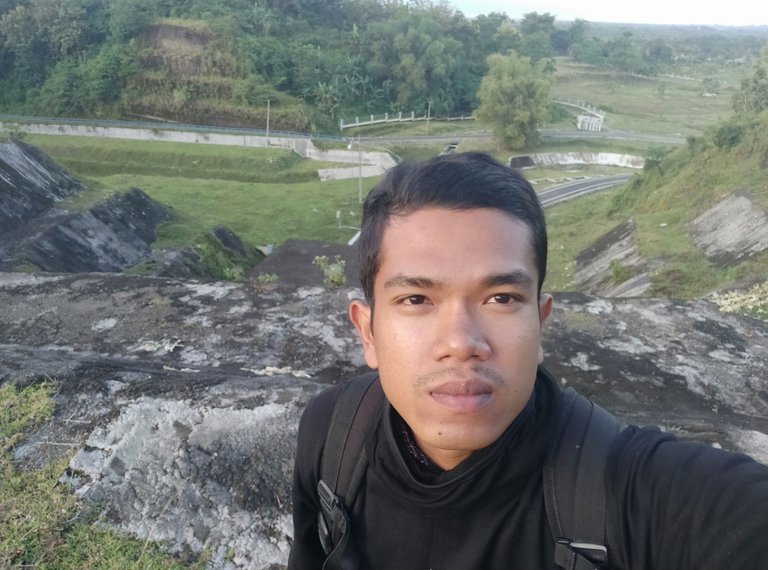 ---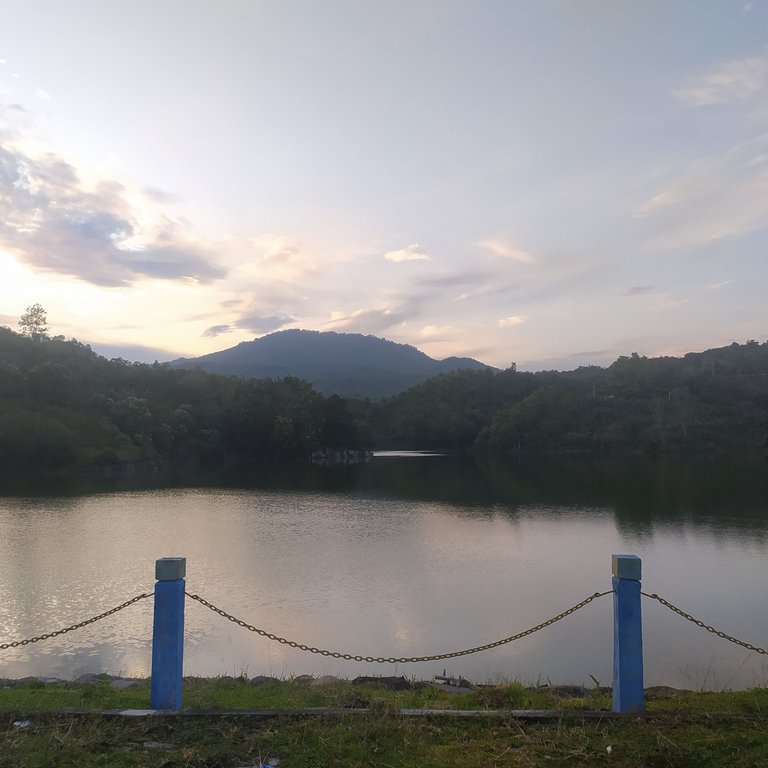 ---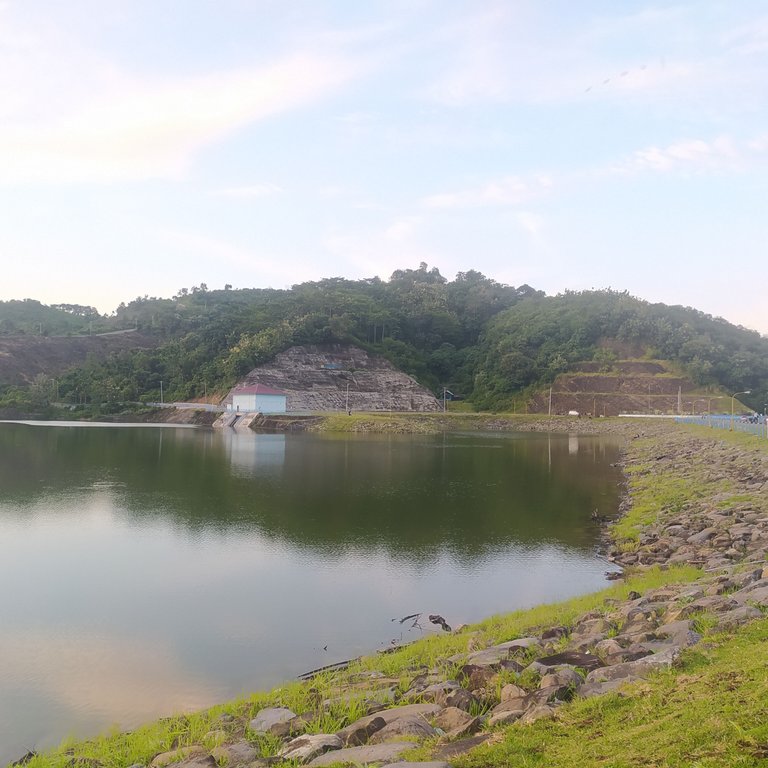 ---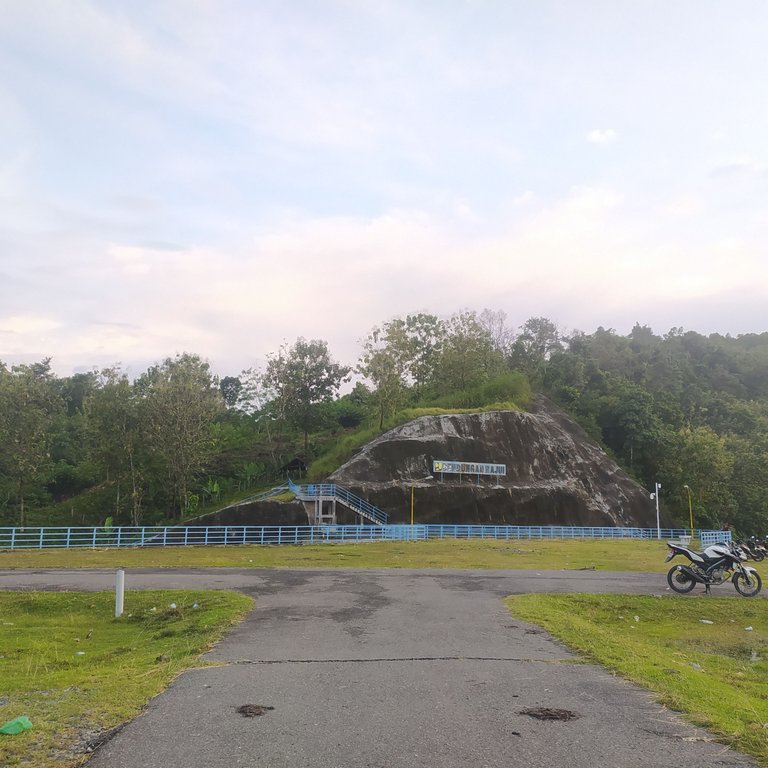 ---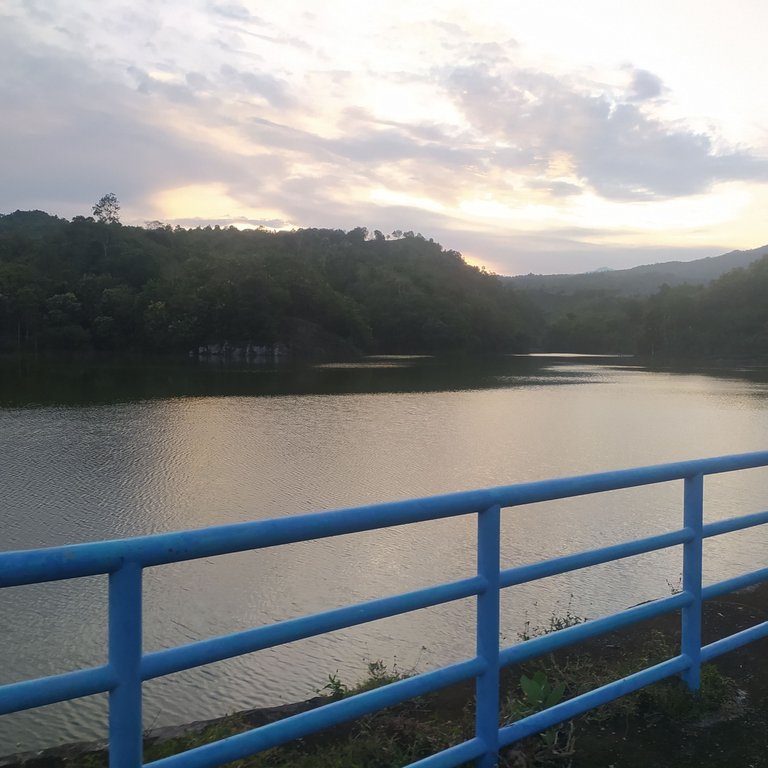 ---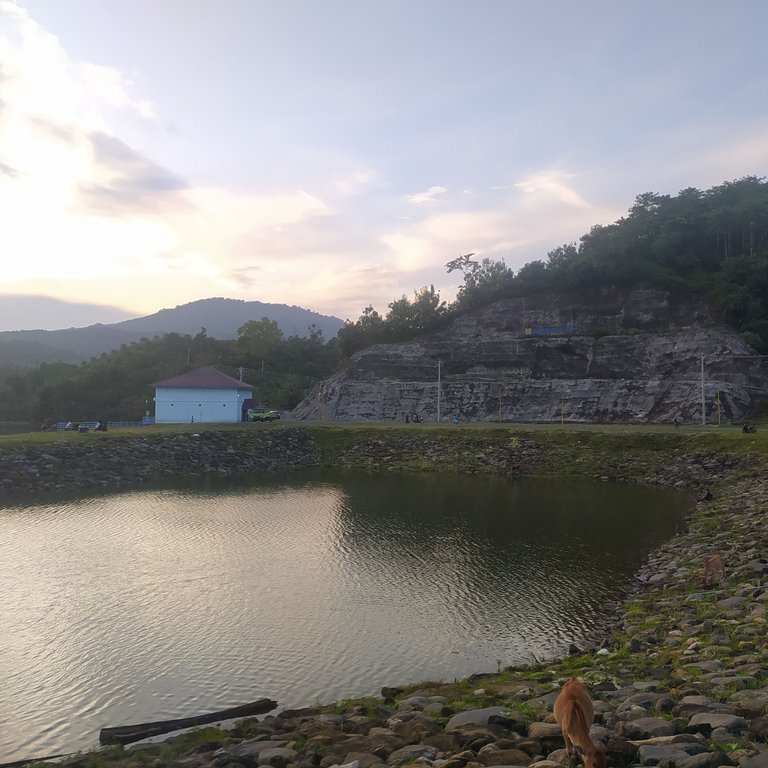 ---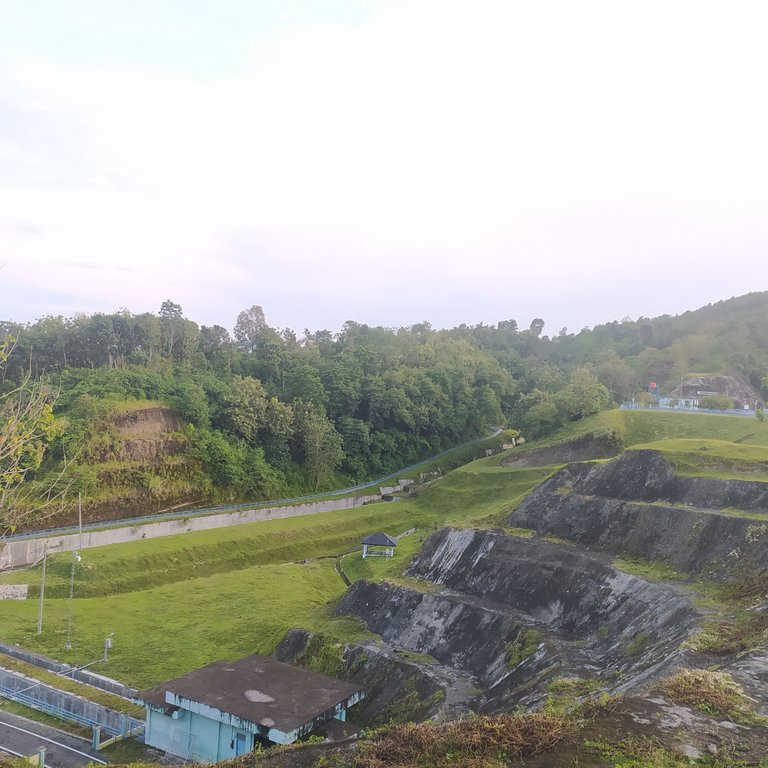 ---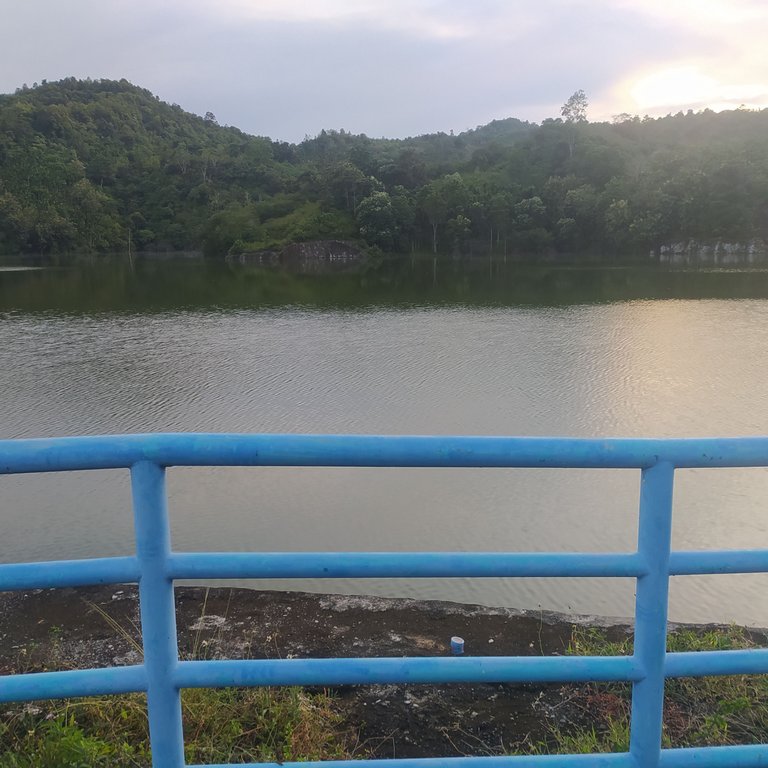 ---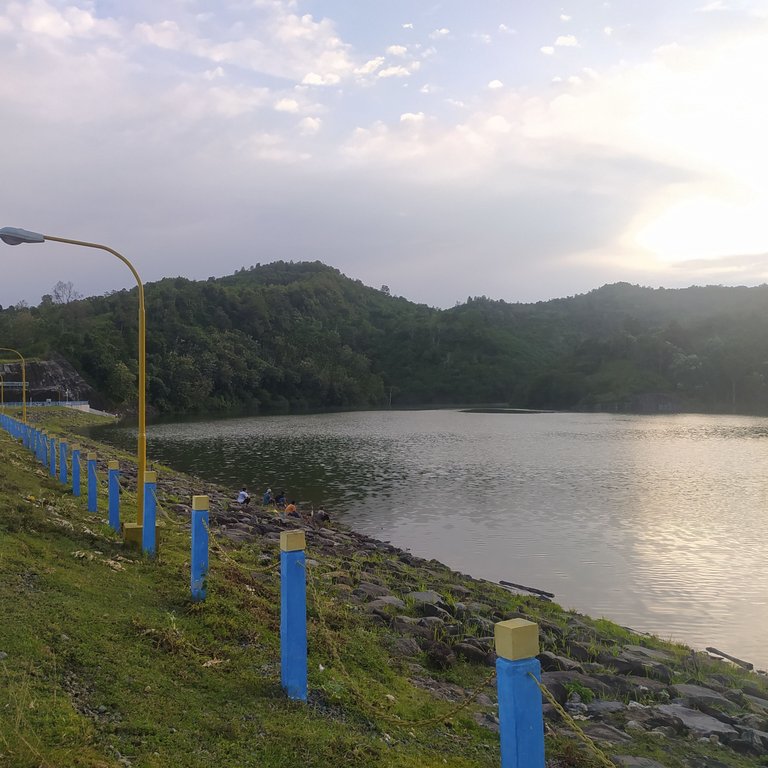 ---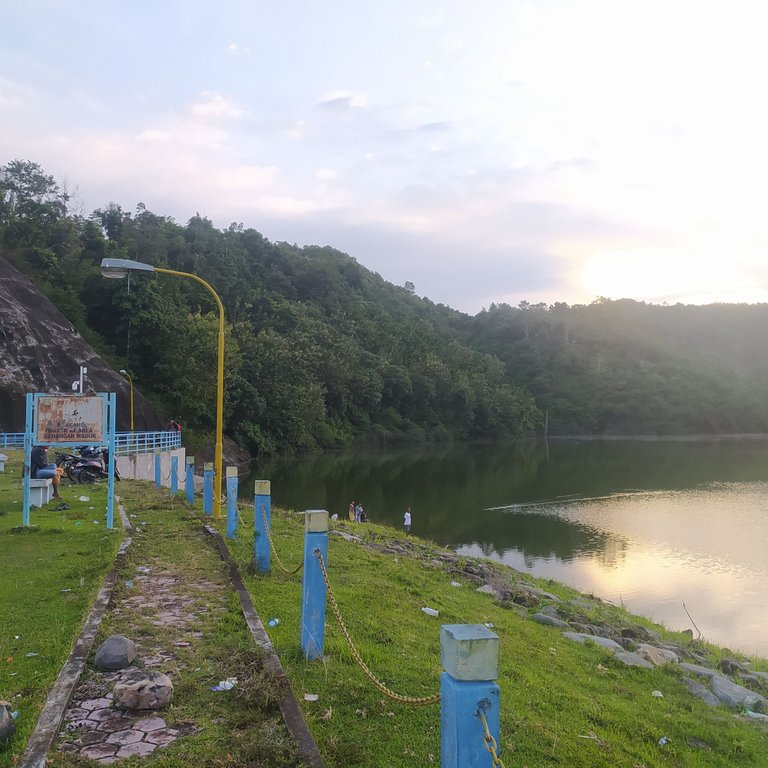 ---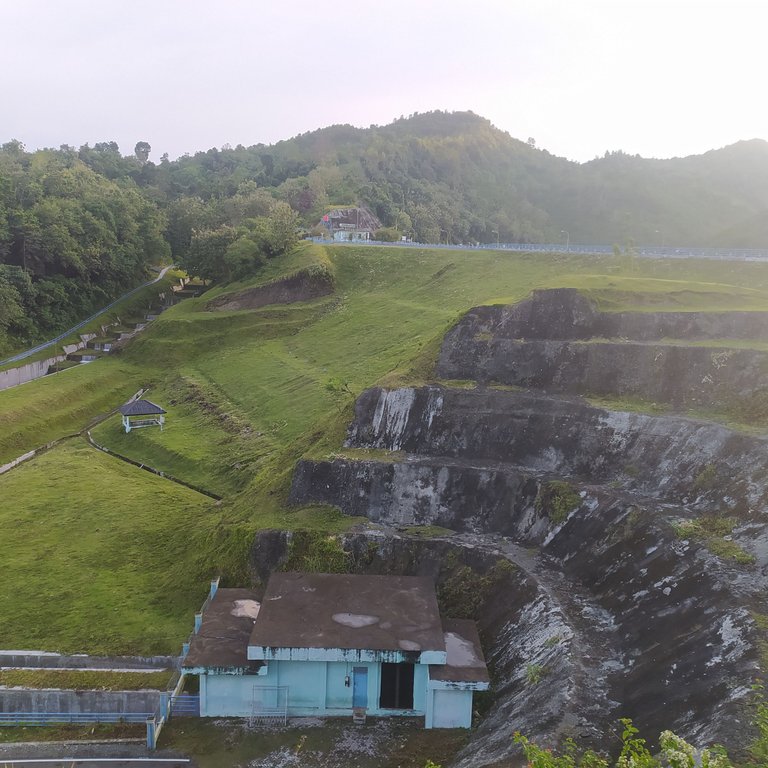 ---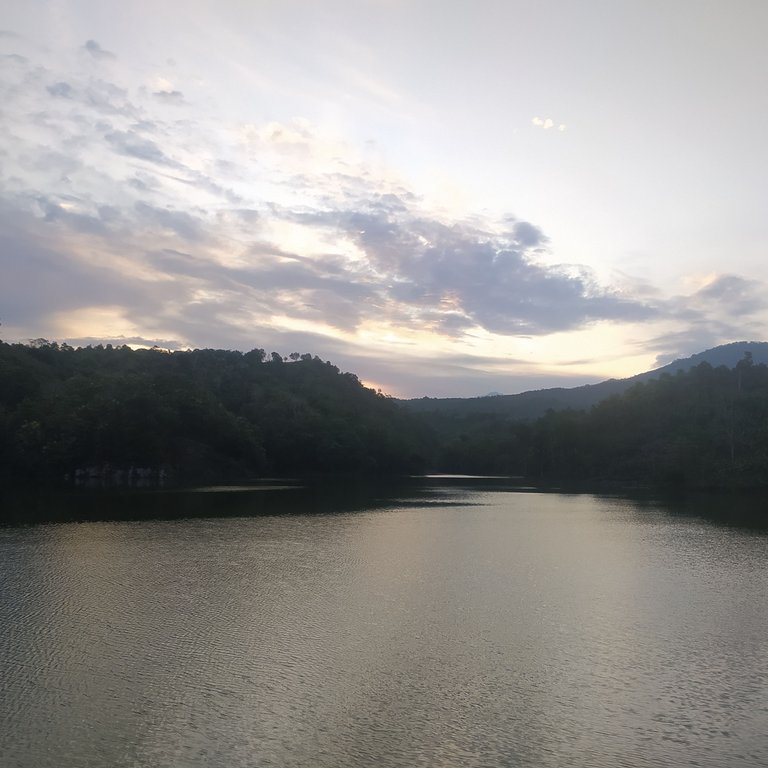 ---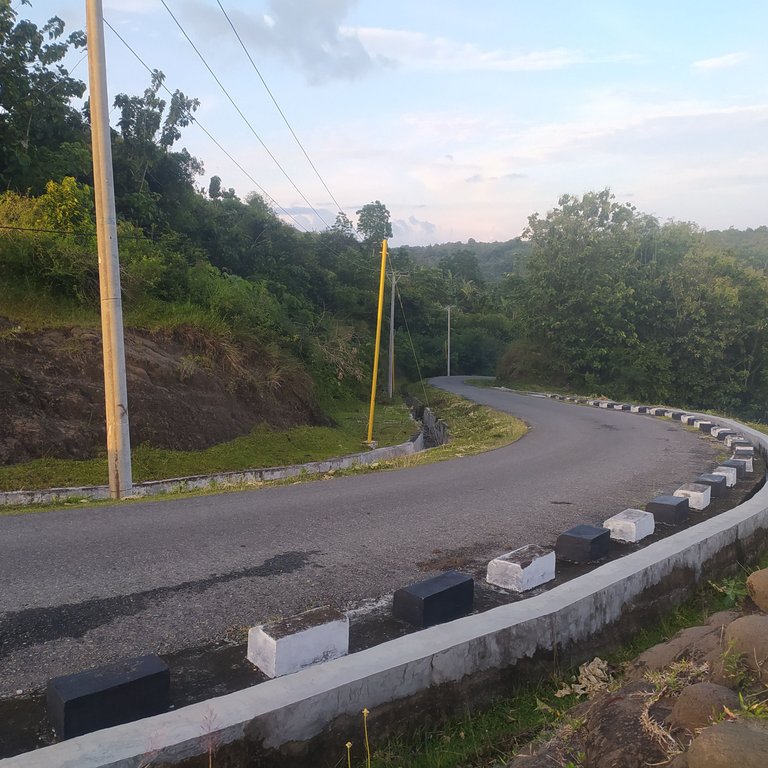 ---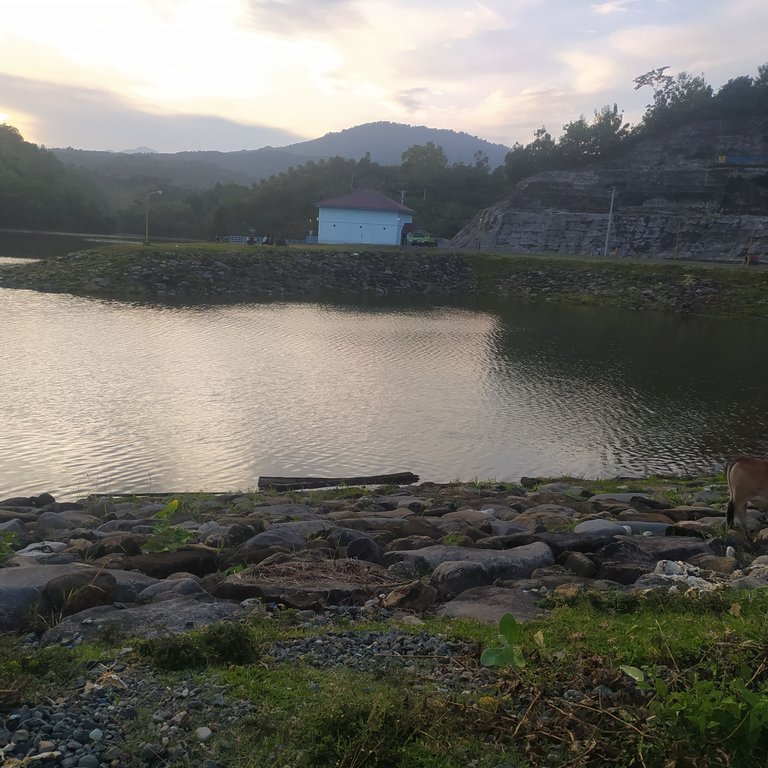 ---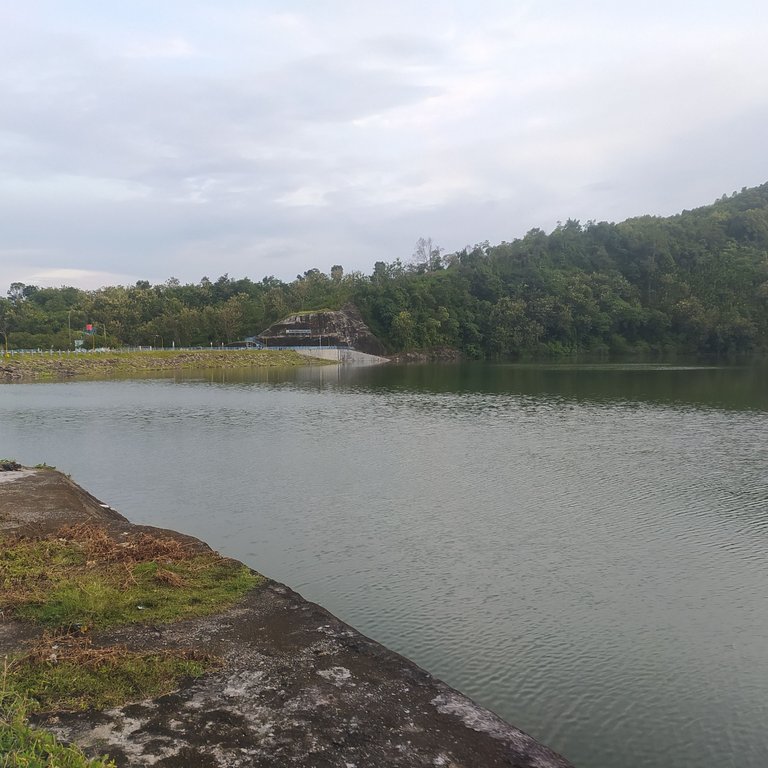 ---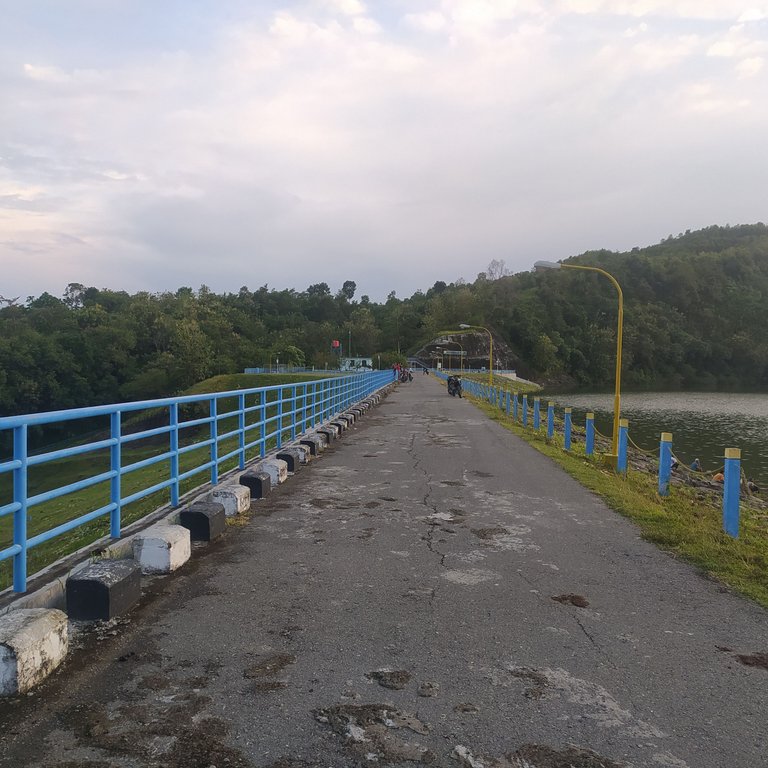 ---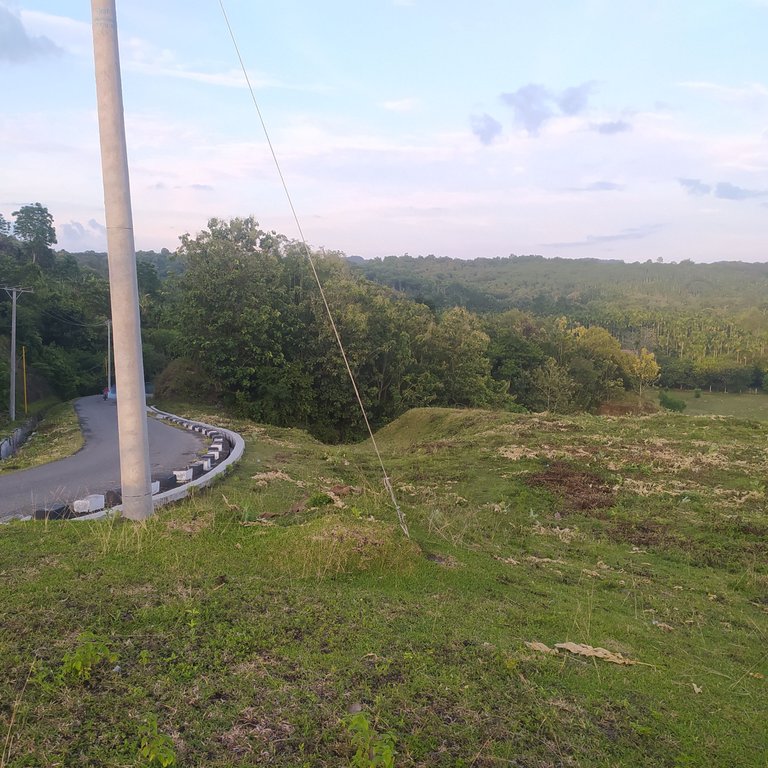 ---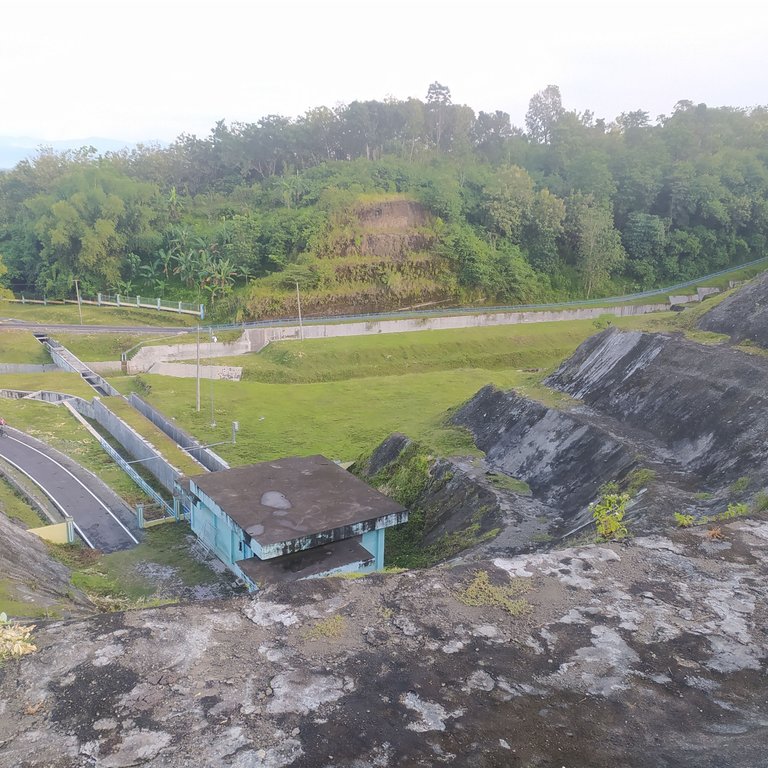 ---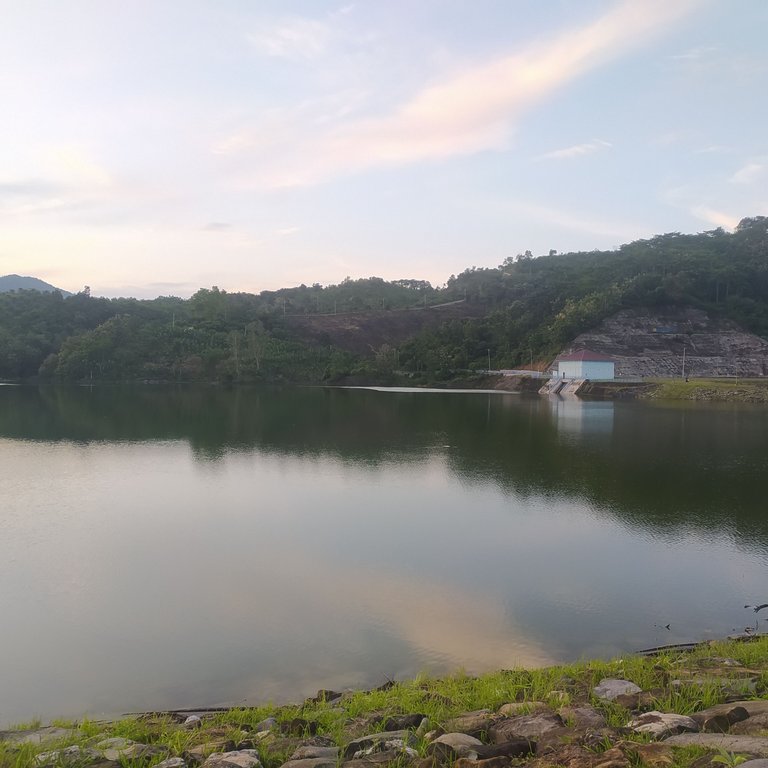 ---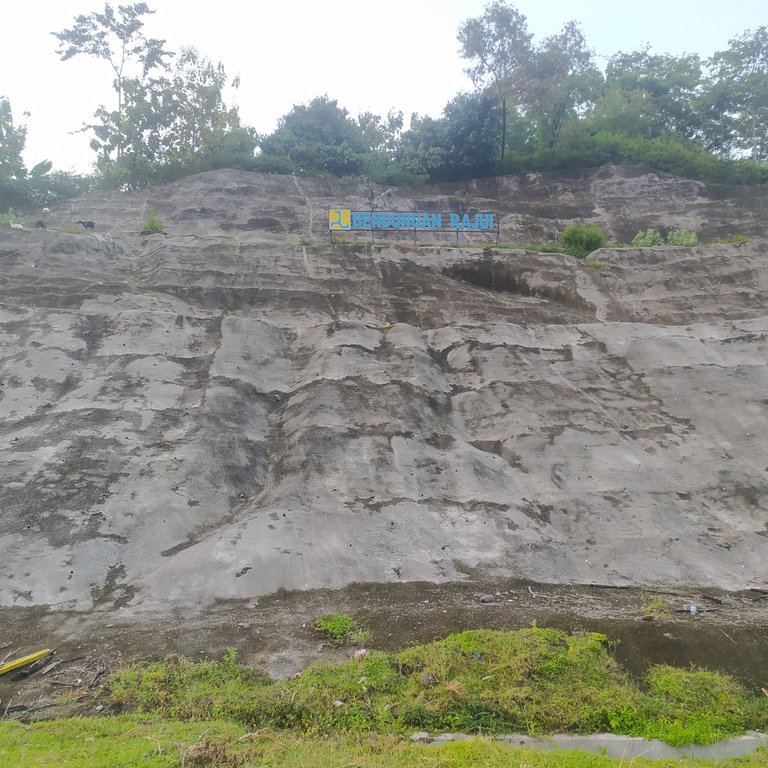 ---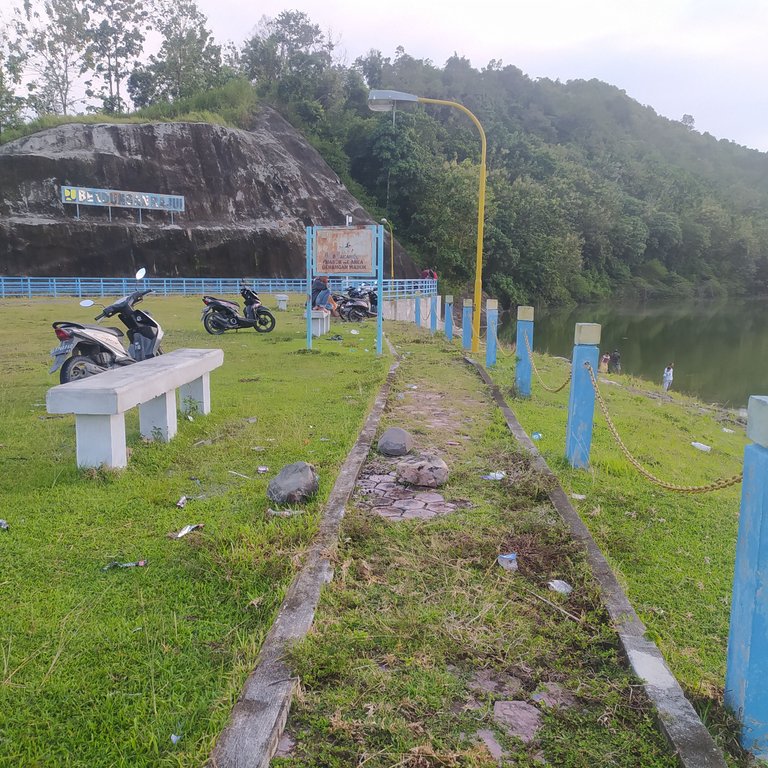 So that's a virtual walk with me, I hope you like it, and hopefully in the future you can also visit this place in person, warm greetings from me @arasiko.

All pictures are mine taken by Redmi Note 8 phone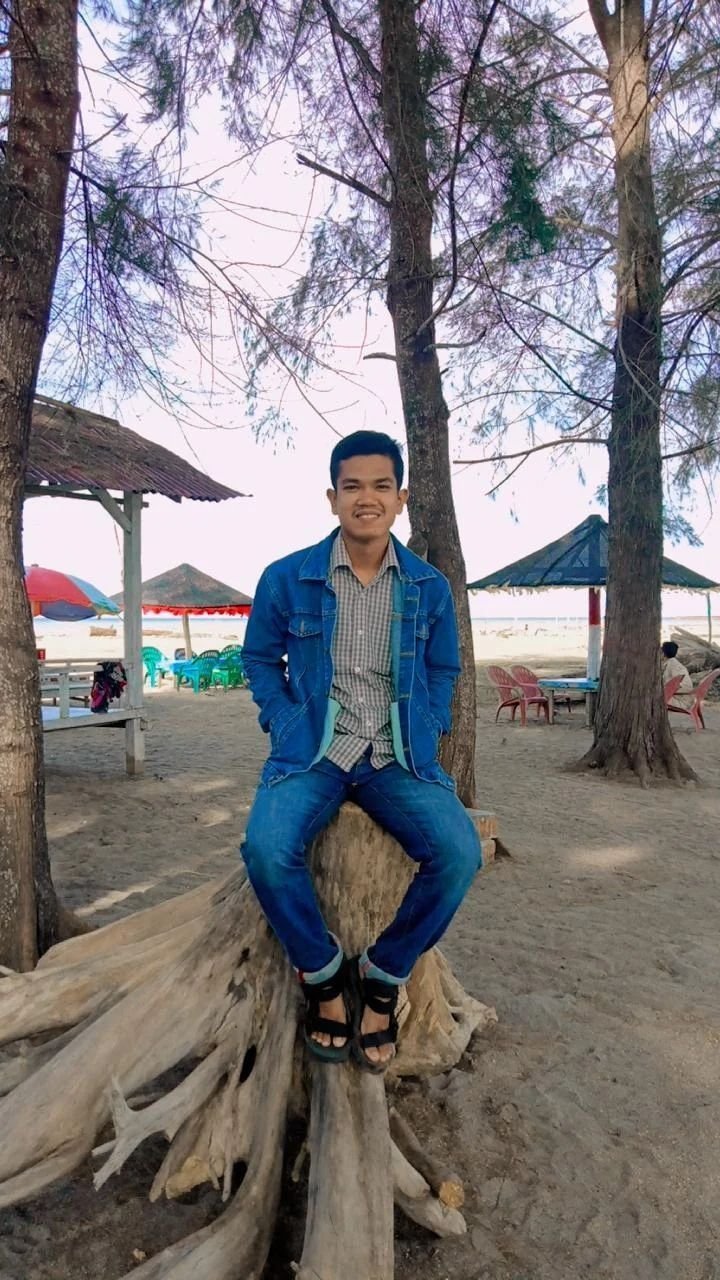 Who Am I?
The words Who am I take from one of the famous films starring a top artist named Jackie Chan, this film is called Who Am I ?
I am is a man named Aramiko born in 1993 from Indonesian Country. I really like new things, because it can make me better, add experience, and add insight. One of the new things is knowing, learning and joining this hive.blog. I am very happy to join this hive.blog because I get new things that I did not know before. The posts that I share here are about natural scenery, food, macrophotography, flowers, art, traveling, these are all according to my hobbies and I really like and enjoy them. I also like things about Fisheries, Agriculture and Livestock.

---
---