#Fungi Friday 🍄 🍄 🍄 - Davy Jones' Creature
As I said in a previous post about the Mushroom-Skull, we recently had light rains (for the first time in a summer), and polypores began to grow massively on trees in the city.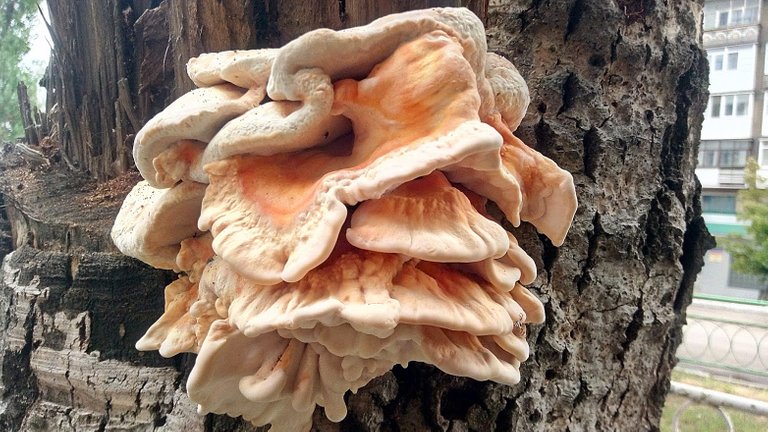 So we found this copy of Laetiporus sulphureus in the school yard not far from our house)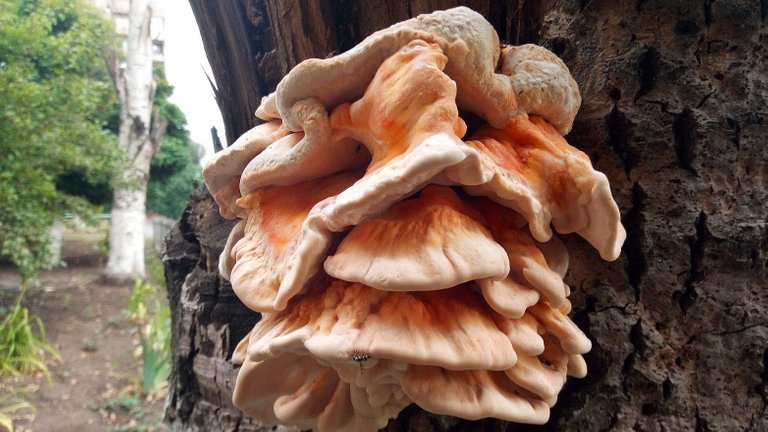 These mushrooms used to grow on a nearby sawn tree, but they dried up there and new ones appeared here ...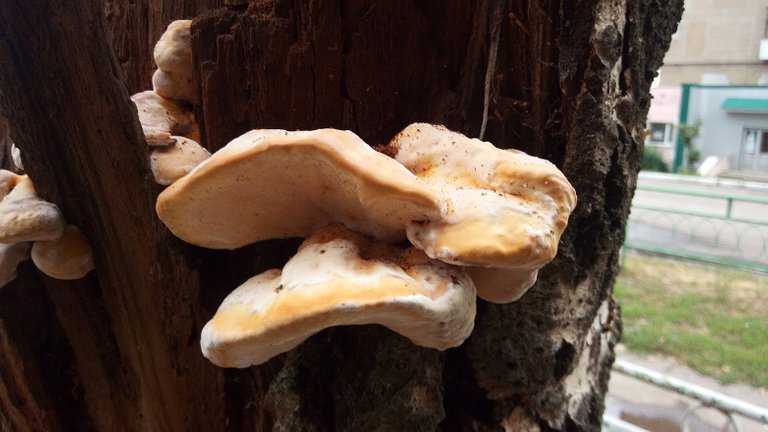 Under the bark of the tree, you can see that this fungus will still grow and possibly reach enormous sizes! It pushes the bark away and flows out in interesting patterns.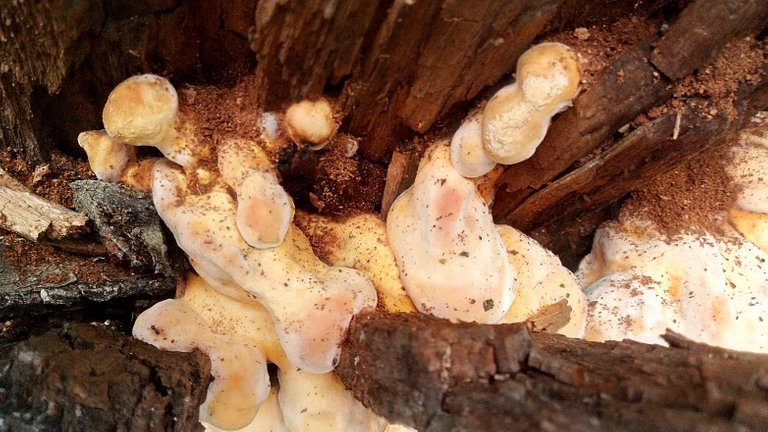 If no one rips it off or breaks it, since it is in plain sight (and knowing the local children, its destruction is only a matter of time ... (((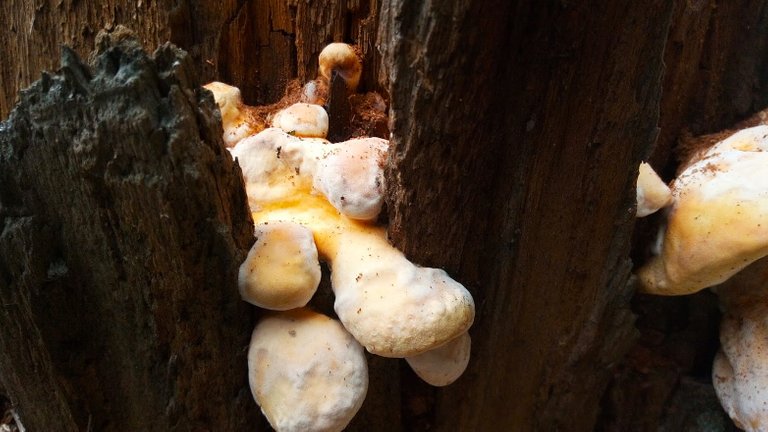 But back to the largest instance!
It immediately seemed to me that this mushroom looked like a crew member of the "Flying Dutchman". And my wife said that it definitely looks like some kind of sea monster)
What does this mushroom remind you personally? Write, I'm very interested!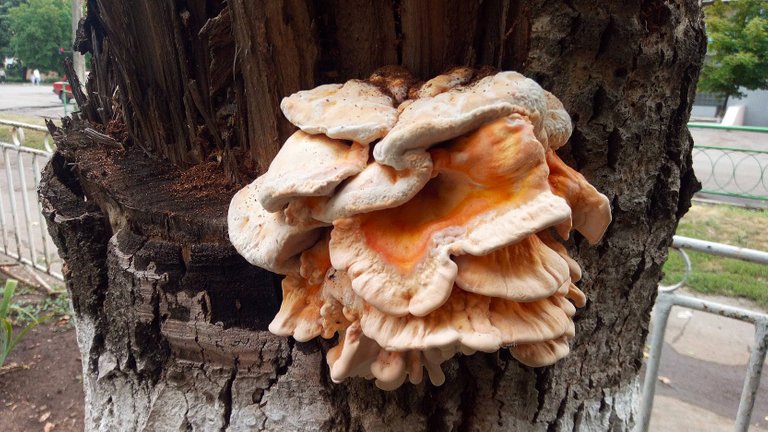 If it doesn't get ripped off, I will definitely follow up on what it will become in the future, so follow my posts)
---
Thanks to @ewkaw for #fungifriday event
Thank you for your attention, and for taking the time to my post!
Take care of yourself and your loved ones and see you soon!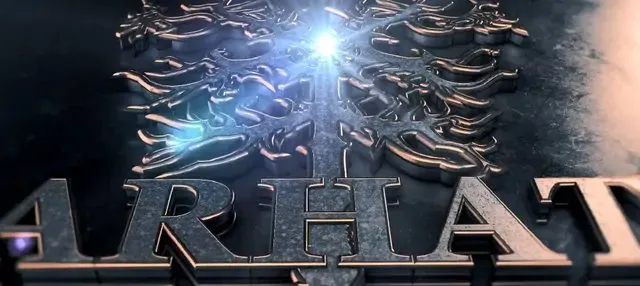 ---
---