New Ranked Rewards - Thoughts and Numbers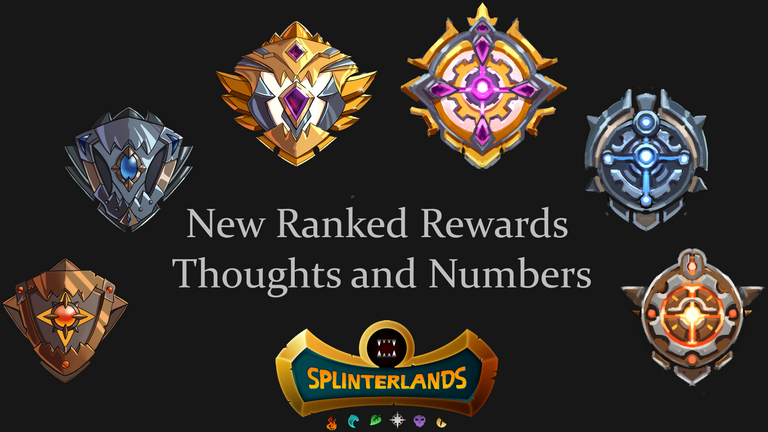 I would like to show what impact the changes to the Ranked reward system will really do.
The announcement can be found here:
https://peakd.com/hive-13323/@splinterlands/upcoming-changes-to-the-new-ranked-reward-system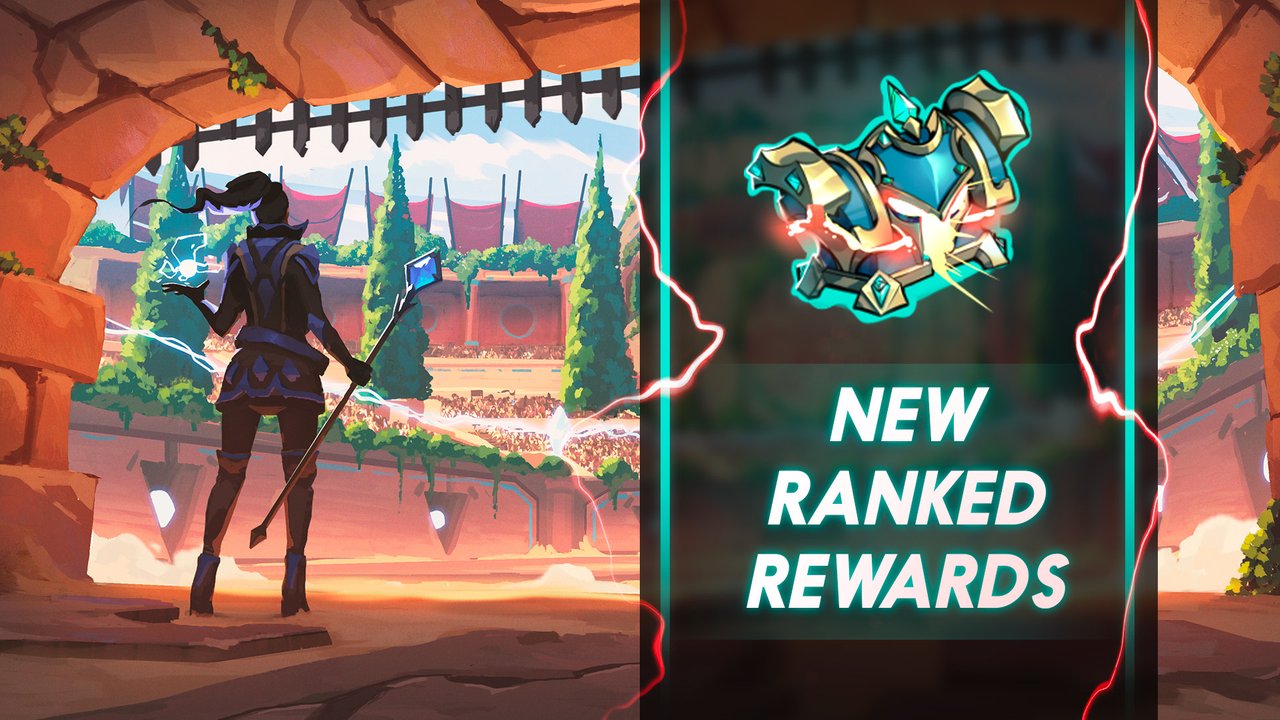 1st change : Daily Focus Chests Based on Current League
I won't go into detail here, I think this is a marvelous changes as this means I can earn a lot of chests already on the first day of a season, it might be of lower level, but I love opening chests :)
I'm absolutely for this change and I believe this will bring a positive attitude towards the game.
This will be also a great fallback mechanism, when the rents would get very high and I can't continue playing in the gold league. In this situation I can be a whole season in a lower league, and still earn a lot of daily chest, so the lower number of season end chest won't hurt to much.

2nd change : Starter Card RShares Reduction Formula Change
When looking at the example in the article it might be not clear right away, but these changes will impact the RShare earnings of teams with starter cards a lot. I think visual aides are the best way to go, so:
This table demonstrates the current earnings:


This table demonstrates the earnings after the update:


Just by comparing these two tables we can see the decline in rewards if started cards are being used. Now I have created also a table to show the decrease in rewards in percental points.

We can see right away a big decline in fights with 2 cards, where one is a started card :
Old system : 500 RShare points
New system : 125 RShare points.
So only 25% of the RShare from before.
An even bigger percental difference is present when we win a match with 8 cards from which 7 were starter cards :
Old System : 125 RShare points
New system : 2 RShare points
So only 2% of the RShare from before.
As RShare points determine the amount of earned daily chests as well as end of season chests this new setup will impact players who are using starter cards a lot and is aimed to incentives renting and buying cards. This is one of the long time goals of the game - as they mentioned on multiple Town Halls
they want to support the card owners.

What to do now?
Well that is what I would love to know as well :D
But what I can see is that currently we are seeing an all time low on Chaos legion summoners (in term of $ value), as well as for other cards as well. A set of Chaos legion fire splinter cards without legendary cards costs only 6.80$ on the market.
If someone would like to receive the highest returns from the game, then this is a great time to invest since November last year.
But a fair warning, we saw till now a downward trend in prices, and I don't know if this dip will be The Dip.
I do believe that with these changes the rental market will also get another boom. Though the rental market did not settle down since the last changes (the same cards can be borrowed for 1000CP/DEC, but also for 100CP/DEC), so we will need to see what will be the new normal. It will take a few more seasons to get to that point. I believe the additionally announced changes will calm down the markets (check out New Daily Focuses and Daily Focus Mechanic Update, both will improve the retention of already borrowed cards, and support players with using only 2-3 maxed splinter in higher leagues as well.)
This will be all for today. Thanks for reading. :)
See you on the battlefield!

If you would like to start playing Splinterlands, then feel free to reach out to me here, or on the Splinterlands Discord channel:
When you decide to buy a Spellbook, then please consider using my referral code : arkasz
Let me know that you used it, and I will send you some DEC and delegate a few cards so you can start your journey ;)
This post will be shared also within the Splinterlands Social Media Challenge : https://peakd.com/splinterlands/@splinterlands/splinterlands-weekly-curation-challange-june-21-2021
---
---