Touching the sky - watercolor /// Toccando il cielo - acquarello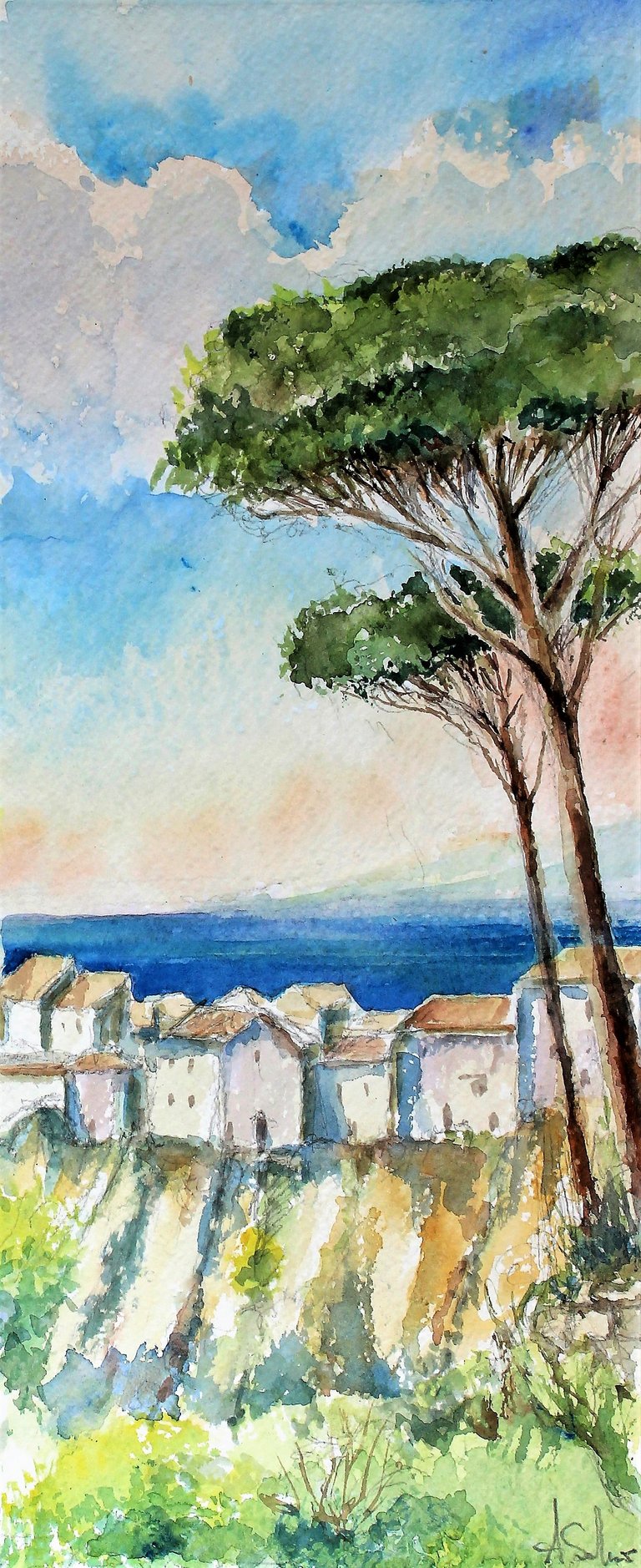 Touching the sky

2  0  1 9 
watercolor on paper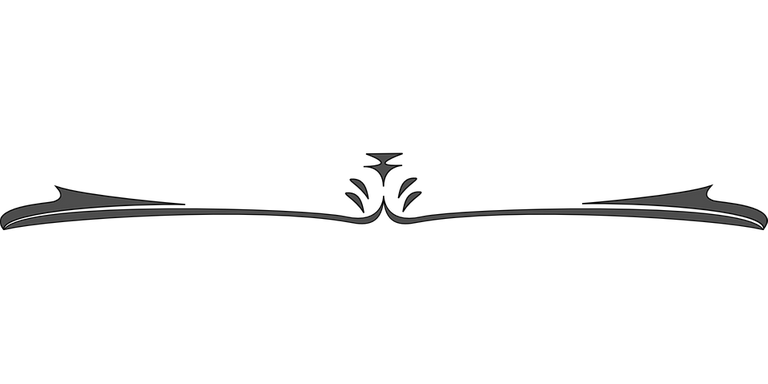 [ENG]
Touching the sky.
Hello to all dear friends.
Today I share a watercolor very fast and simple.
A seascape with two very high pines flying upwards.
Creation from my imagination.
They represent the dream of rising upwards, until they touch the clouds.
Majestic and slender as living beings guarding the world.
Confident of their strength, they stand against the small houses of the village.
So I would like the trees, alive, immersed in the colors of nature, the sea and sunlight.
Here, now I share other trees, in a dreamy dawn.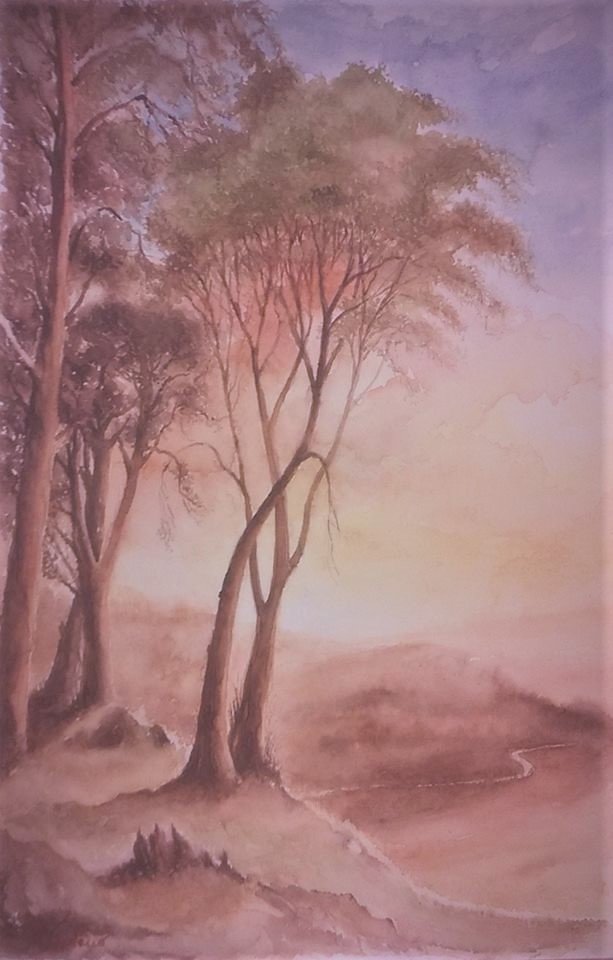 Light, the Karma of Nature symbols of the hope of a better world.
A hug upwards.
Armando.
STEEM ON!!!


[ITA]
Toccando il cielo
Ciao a tutti cari amici.
Oggi condivido un acquarello molto rapido e semplice.
Un paesaggio marino con due altissimi pini che volano verso l'alto.
Creazione dalla mia fantasia.
Rappresentano il sogno di elevarsi verso l'alto, fino a toccare le nuvole.
Maestosi e slanciati come esseri viventi a guardia del mondo.
Sicuri della propria forza, si ergono contro le piccole case del paesino.
Così vorrei gli alberi, vivi, immersi nei colori della natura, del mare e della luce del sole.
Ecco, adesso vi condivido altri alberi, in una alba sognata.
La luce, il Karma della Natura, simboli della speranza di un mondo migliore.
Un abbraccio verso l'alto.
Armando.
STEEM ON!!!

https://www.ntopaz.com/ go for a ride, for art lovers.


Art teacher
Curator of cultural activities
Artistic director and President of the Cultural Association "I Colori della Vita"
https://www.icoloridellavita.life/
and "Fuori Controllo" Festival
https://www.facebook.com/fuoricontrollofestival/



---
---