Ancient houses - watercolors /// Antiche case - acquarelli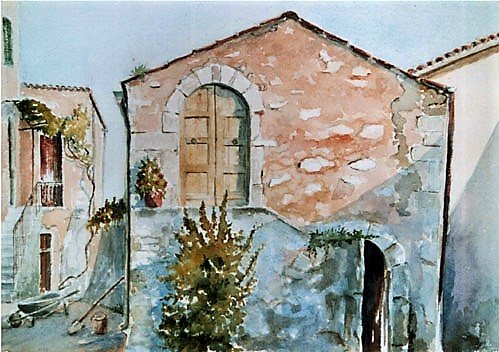 Old house.

2  0  1 9 
watercolor on paper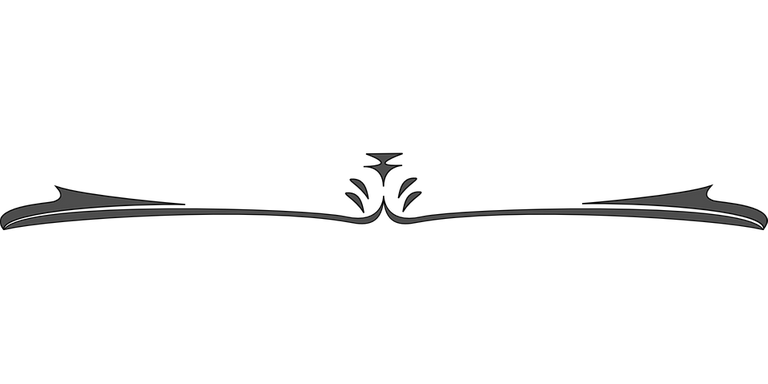 [ENG]
Ancient houses.
Hello to all dear friends.
Here I am back with another watercolor, this time dedicated to architecture.
Yesterday I tried a rather difficult subject: rocks and nature.
Today I return to share my passion: ancient or abandoned architectures.
The subject is quite normal and traceable in Italy, because it is a house of the 1700s to two floors.
The structure and shape of the house are typical of small Italian countries, and features a staircase covered by a plastered wall.
Two doors, one of which is much more genteel on the second floor.
We can see it from the wooden door with square mirrors and the brass doors.
The arched doors in full sixth, typical example of late medieval Italian style, have as a contour structure stones in light gray limestone.
An interesting feature is the pink wall plastered in various later stages.
They left sight of some of the ancient bearing stones with which the house is built.
It creates a beautiful play of lights and colored materials.
There are also small everyday things for farmers or workers, the wheelbarrow, the shovel and the bucket.
The creepers and other plants are the decoration of the small village scene.
Here are my other watercolors that depict typical Italian views.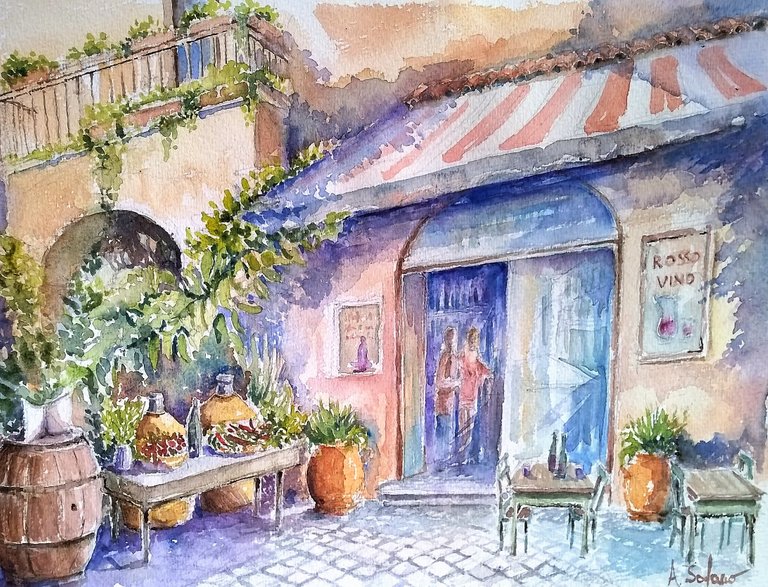 I hope you like my watercolor and I'll send you a hug.
Armando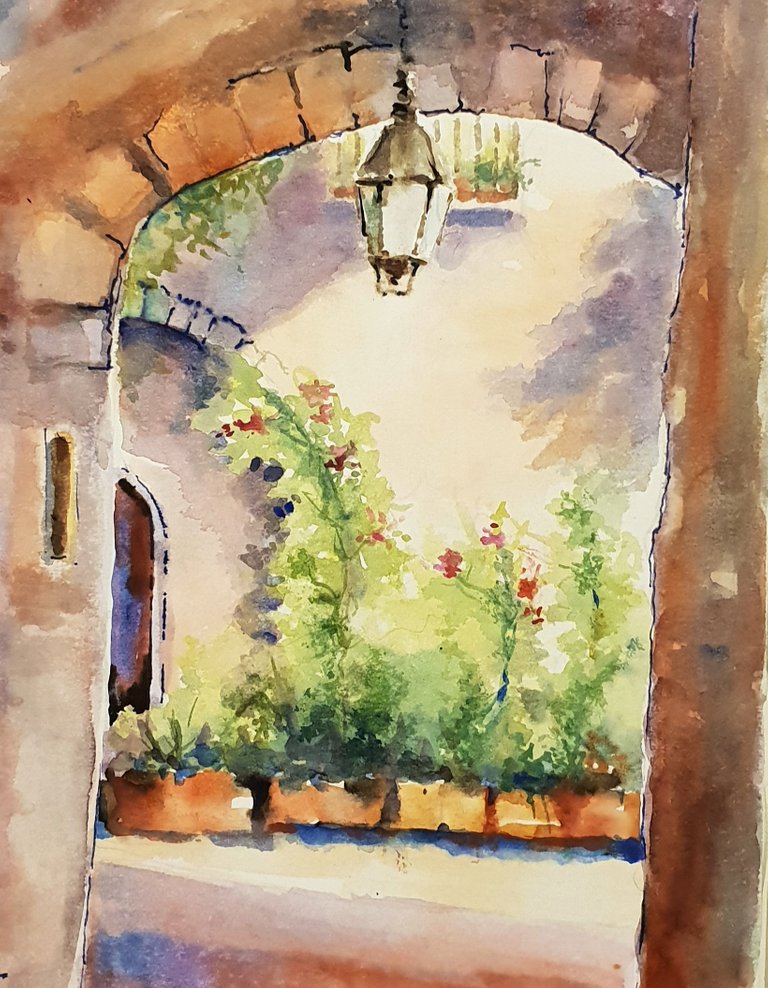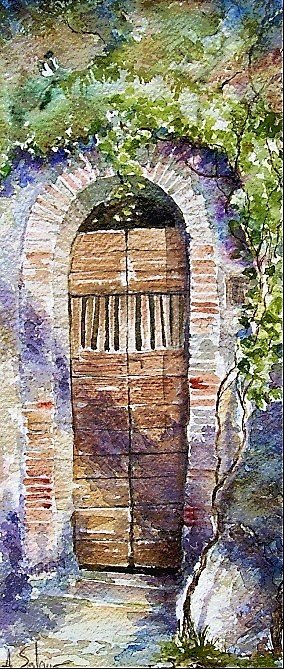 STEEM ON!!!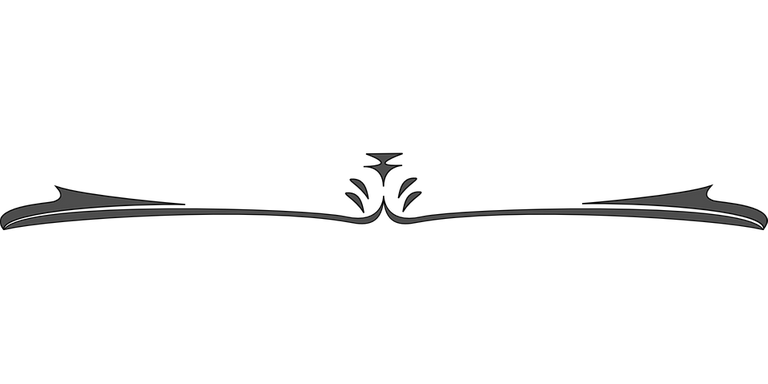 [ITA]
Antiche case.
Ciao a tutti cari amici.
Eccomi tornato con un altro acquarello, questa volta dedicato alle architetture.
Ieri mi sono cimentato con un soggetto alquanto difficile: rocce e natura.
Oggi torno a condividere la mia passione: le architetture antiche o abbandonate.
Il soggetto è abbastanza normale e rintracciabile in Italia, perchè si tratta di un'abitazione del 1700 a due piani.
La struttura e la forma della casa sono tipiche dei piccoli paesi italiani, e presenta una scala coperta da un muro intonacato.
Due portoni, di cui uno molto più signorile al secondo piano.
Lo possiamo notare dal portone in legno a specchi quadrati ed i battenti in ottone.
I portoni ad arco a tutto sesto, tipico esempio di stile tardo medievale italiano, hanno come struttura di contorno pietre in calcare grigio chiaro.
Una interessante caratteristica è data dal muro rosa intonacato in varie fasi successive.
Hanno lasciato a vista alcune delle antiche pietre portanti con cui è edificata la casa.
Si crea un bel gioco di luci e di materiali colorati.
Non mancano, come contorno, piccoli cose di uso quotidiano per contadini o operai, la carriola, la pala e il secchio.
I rampicanti e altre piante fanno da decorazione alla piccola scena paesana.
Spero che il mio acquarello vi piaccia e vi mando un abbraccio.
Armando
STEEM ON!!!



https://www.ntopaz.com/ go for a ride, for art lovers.


Art teacher
Curator of cultural activities
Artistic director and President of the Cultural Association "I Colori della Vita"
https://www.icoloridellavita.life/
and "Fuori Controllo" Festival
https://www.facebook.com/fuoricontrollofestival/



---
---