Thank you Steemit! - towards a new day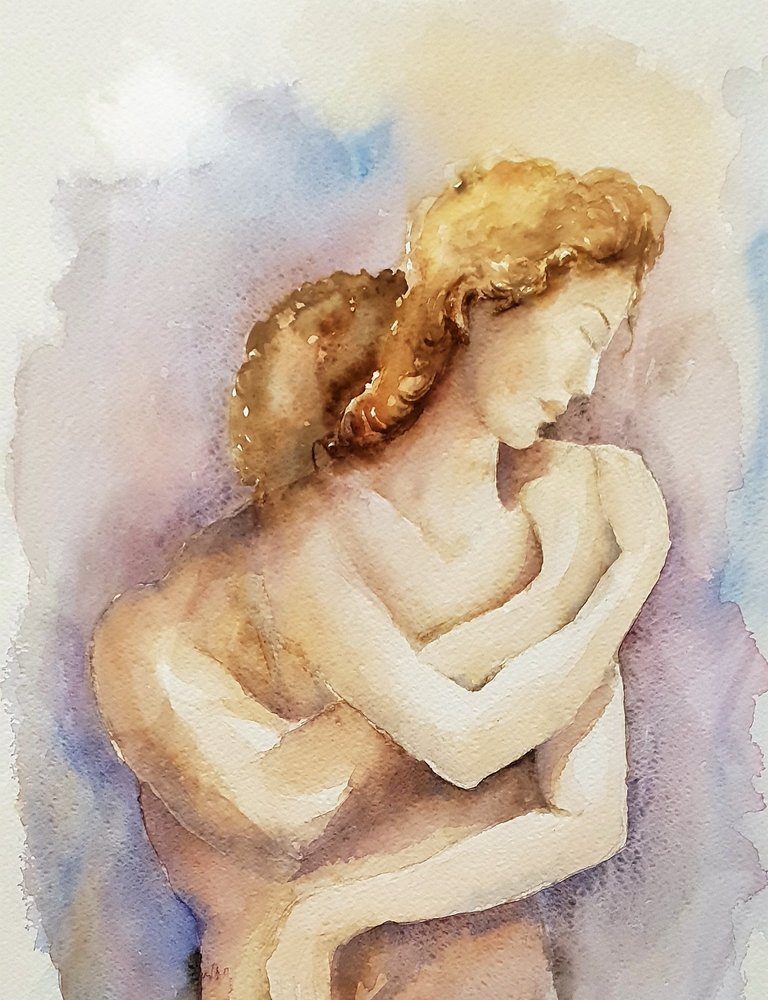 towards a new day

2  0  1 9 
watercolor on paper - my property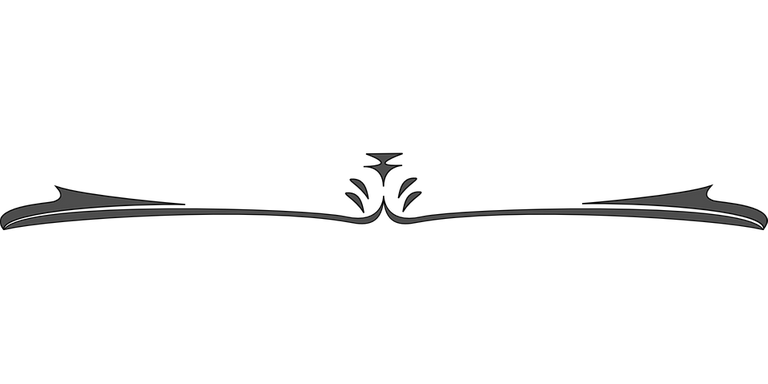 [ENG]
A hug to Steemit!
Steemit promotes growth, not just economic.
Today I dedicate a watercolor painting that has as the subject a hug. (not just virtual)
My thanks to Steemit for giving me the opportunity and the stimulation to increase my culture and thirst for knowledge and for making me improve in communication.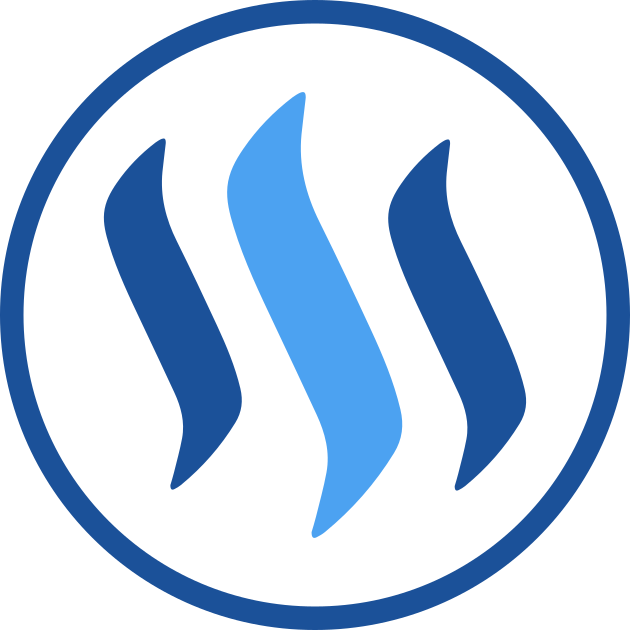 src
19 months have passed since my registration in Steemit, 81 weeks of satisfaction.
Today I want to share with you my experience and tell my adventure on this fantastic platform.
When a friend of mine suggested I sign up I was skeptical, I signed up and waited for the encrypted key.
Comedians posted small articles with photos of all kinds, but were careful with the copyright rules.
For 2 months I was not very successful, due to the weakness of my articles and the poor explanations of the paintings.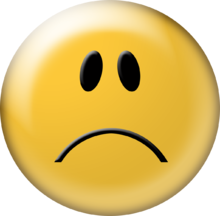 src
Reading posts from other major users, I figured out how to publish my articles.
I continued to publish every day and with new enthusiasm.
Start winning @curie prizes on several occasions and a new adventure and more visibility on the platform has begun.
I was still a loose dog, with no specific rules and tags.
The turning point came when a couple of users advised me to join the Italian community.
I had the invitation on discord and entered.
Within the Italian community I grew a lot, thanks to the quality of a weekly column on which I wrote as curator of art and history: Discovery-it.
People have given me important suggestions for good and correct sharing of content and with some of them we have become friends.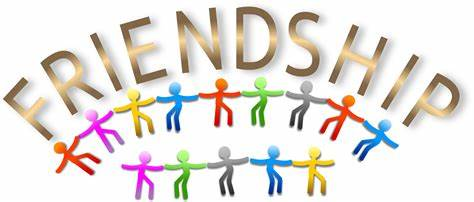 src
A friendship that has been consolidated during the festival of performing arts that with my association we organize in Terracina (Lazio-Italy) and of which I am the artistic director.
Some members of the community attended the festival and we spread and advertised Steemit to the public with a video interview and depliants.
Another positive aspect that I want to highlight of my activity on Steemit is that of the continuous cultural and professional research that I carry out.
For months I have been self-updating, studying and delving into the themes that have been dear to me: art, painting, architecture and the sea.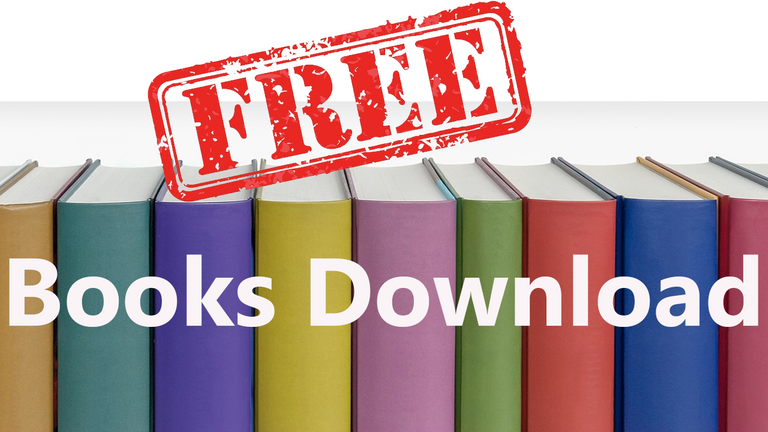 src
I wither and learn a lot by reading and observing other users who also share their articles in the field of the arts.
Steemit taught me to publish only original content all the time.
I fought and I still fight for the purity and the right quality of art posts
and I really appreciate the users who have it in their DNA.
I try to make it clear to users who publish their artistic creations that they must always cite the sources.
I don't tolerate artistic plagiarism.
I've often argued with pseudo-artists who do spam or copyright infringement, and simple Steemit rules.
I have also published several articles about it.

https://steemit.com/ntopaz/@armandosodano/ntopaz--armandosodano--458703286--ntopaz-utopian-io-antiabuse-ita-art--2019-04-25-15-11-36--artwork--none

https://steemit.com/ntopaz/@armandosodano/ntopaz--armandosodano--1847576061--ntopaz-utopian-io-antiabuse-art-ita--2019-05-08-15-13-11--artwork--none

As a teacher I try to convey the values of loyalty and honesty to my students every day, explaining to them that the world can be better if we are honest and love art.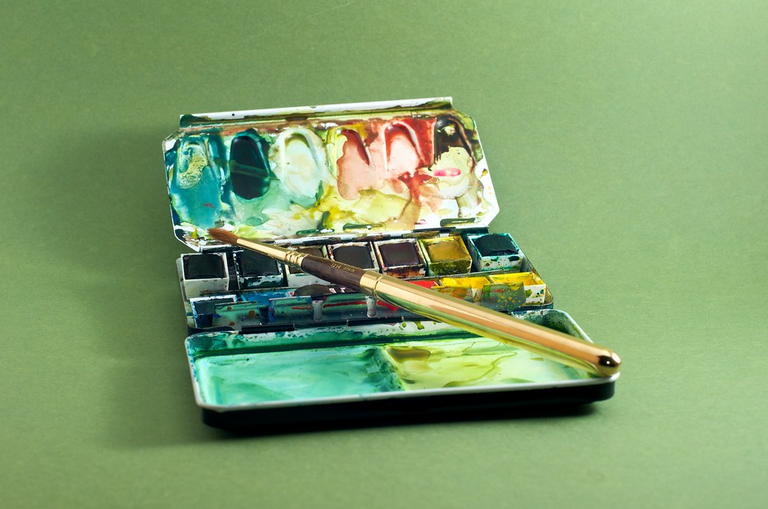 src
Great satisfaction came with HF21/22 I finally saw the orshes and whales vote on the posts of other valid users, with important and original content.
At last!
The quality of many users' posts with HF is truly valued and rewarded.
This is because the 50/50% system of rewards between curators and authors has been introduced.
Before HF there was 25% rewards and 75% curators and this system greatly rewarded only a few users, and gave free market and use of BOT BID-BOT or other purchased upvote devils.
We are pleased that the big whales vote for good quality posts, because they too profit from their own curation.
Precisely for these new rewards methods, I hope that all users, especially minnows, take care to post original content.
I strongly recommend citing the sources, and posting an article a day.
With hard fork 21 there is room for many, but beware of content, no spam or spun or sources with copyrights.
The true value of an item is always rewarded!
I often share in other social media articles published on Steemit.
An example of quality to show to people on other social platforms.
I recommend that you always share a good article of yours.
Dear friends of Steemit the new era of quality has begun.
Good articles to all!
I publicly thank the users and communities who have supported me and who continue to support me to this day and in particular:
@veryspider
@c-squared
@ocd
@phage93
@gianluccio
@amico
@ntopaz
@spi-postit
@heidi71
@mad-runner
@discovery-it
@steemitri
@akireuna
I apologize publicly and promise you I will not tag you anymore.
a hug
Armando.
STEEM ON!!!


[ITA]
Un abbraccio a Steemit!
Steemit favorisce la crescita, non solo economica.
Oggi dedico un dipinto ad acquarello che ha come soggetto un abbraccio. (non solo virtuale)
Il mio ringraziamento a Steemit per avermi dato l'opportunità e gli stimoli per accrescere la mia cultura e la sete di conoscenza e per avermi fatto migliorare in comunicazione.
19 mesi sono passati dalla mia iscrizione a Steemit, 81 settimane di soddisfazioni.
Oggi voglio condividere con voi questa mia esperienza e
raccontare la mia avventura su questa fantastica piattaforma.
Quando un mio amico mi suggerì di iscrivermi rimasi scettico, feci l'iscrizione e aspettai la chiave crittografata.
Comiciai a postare piccoli articoli con foto di ogni tipo, stando però attento alle regole del copyright.
Per 2 mesi non ebbi molto successo, a causa della debolezza dei miei articoli e delle carenti spiegazioni dei dipinti.
Leggendo i post di altri utenti più importanti capii come pubblicare i miei articoli.
Continuai a pubblicare tutti i giorni e con nuovo entusiasmo.
Comincia a vincere i premi di @curie in diverse occasioni ed è cominciata una nuova avventura e più visibilità sulla piattaforma.
Ero comunque un cane sciolto, senza regole e tag specifici.
La svolta l'ho avuta quando un paio di utenti mi consigliarono di entrare nella comunità italiana.
Ebbi l'invito su discord ed entrai.
All'interno della comunità italiana sono cresciuto molto, grazie anche alla qualità di una rubrica settimanale su cui scrivevo come curatore di arte e storia, discovery-it.
Delle persone mi hanno dato importanti suggerimenti per una buona e corretta condivisione dei contenuti e con alcuni di loro siamo diventati amici.
Una amicizia che si è consolidata in occasione del festival di arti performative che con la mia associazione organizziamo a Terracina (Lazio-Italy) e di cui sono il direttore artistico.
Alcuni esponenti della comunità hanno partecipato al festival e abbiamo diffuso e pubblicizzato Steemit al pubblico con una video-intervista e depliants.
Un altro aspetto positivo che voglio evidenziare della mia attività su Steemit è quello della continua ricerca culturale e professionale che eseguo.
Sono mesi che faccio autoaggiornamento, studio e approfondisco i temi che mi sono cari: l'arte, la pittura, l'architettura e il mare.
Mi appassiono ed imparo molto leggendo ed osservando anche altri utenti che condividono i loro articoli nel campo delle arti.
Steemit mi ha insegnato a pubblicare sempre e solo contenuti originali.
Mi sono battuto e mi batto tuttora per la purezza e una giusta qualità dei post di arte
e apprezzo molto gli utenti che lo hanno nel loro DNA.
Cerco di far capire agli utenti che pubblicano le loro creazioni artistiche che devono sempre citare le fonti.
Non tollero il plagio artistico.
Ho discusso spesso con pseudo artisti che fanno spam o violazione del copyright, e delle semplici regole di Steemit.
Ho anche pubblicato diversi articoli a riguardo.
Da insegnante cerco di trasmettere tutti i giorni ai miei studenti i valori della lealtà e dell'onestà, spiegando loro che il mondo può essere migliore se noi siamo onesti e amiamo l'arte.
Grandi soddisfazioni sono arrivate con HF21/22 ho visto finalmente votare da orche e balene i post di altri utenti validi, con contenuti importanti e originali.
Finalmente!
La qualità dei post di molti utenti, con HF è realmente valutata e premiata.
Questo perché è stato introdotto il sistema 50/50% delle rewards tra curatori e autori.
Prima di HF c'era 25% rewards e 75% curatori e questo sistema premiava molto solo alcuni utenti, e dava libero mercato e utilizzo di BOT BID-BOT o altre diavolerie di upvote acquistati.
Vediamo con soddisfazione che le grandi balene votano i post di buona qualità, perché anch' esse traggono profitto dalla loro stessa curation.
Proprio per queste nuove modalità di rewards, auspico che tutti gli utenti, soprattutto i pesciolini, abbiano cura di postare contenuti originali.
Consiglio con forza di citare le fonti, e di postare un articolo al giorno.
Con l'hard fork 21 c'è spazio per molti, ma attenzione ai contenuti, niente spam o spun o fonti con copyrights.
Il reale valore di un articolo viene premiato sempre!
Spesso condivido in altri social gli articoli pubblicati su Steemit.
Un esempio di qualità da mostrare alle persone di altre piattaforme social.
Consiglio di condividere sempre un vostro buon articolo.
Cari amici di Steemit la nuova era della qualità è iniziata.
Buoni articoli a tutti!
Ringrazio pubblicamente gli utenti e le comunità che mi hanno supportato e che continuano a supportarmi fino ad oggi e in particolare:
@veryspider
@c-squared
@ocd
@phage93
@gianluccio
@amico
@ntopaz
@spi-postit
@heidi71
@mad-runner
@discovery-it
@steemitri
@akireuna
mi scuso pubblicamente e vi prometto che non vi taggherò più.
Un abbraccio grande.
Armando
STEEM ON!!!

https://www.ntopaz.com/ go for a ride, for art lovers.


Art teacher
Curator of cultural activities
Artistic director and President of the Cultural Association "I Colori della Vita"
https://www.icoloridellavita.life/
and "Fuori Controllo" Festival
https://www.facebook.com/fuoricontrollofestival/



---
---