durian garden
Hey hive friends....
Today I get straight to the point.
As I promised yesterday I will display land that already has durians,today my friends and I went to a durian garden, and here is my friend's garden and other people's gardens, mine also has a little, hehehe...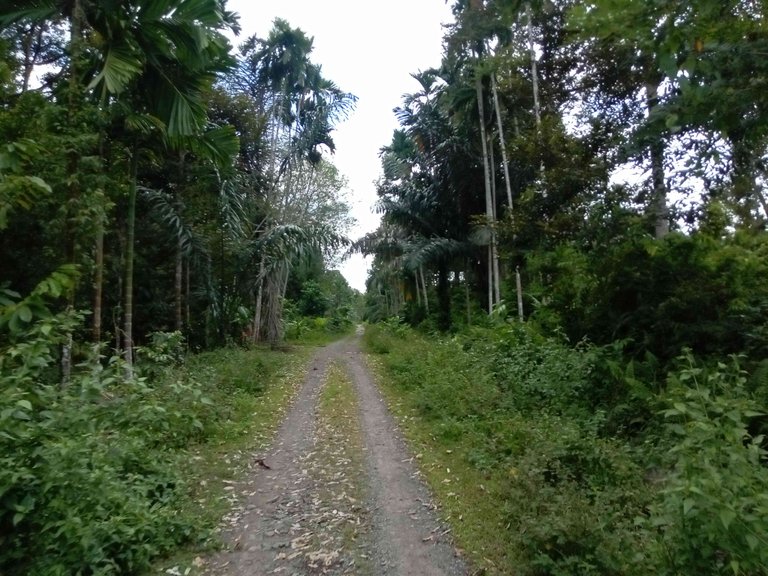 Now, I'm on my way to the durian field and along the way What I passed about six kilometers was filled with large durian stalks,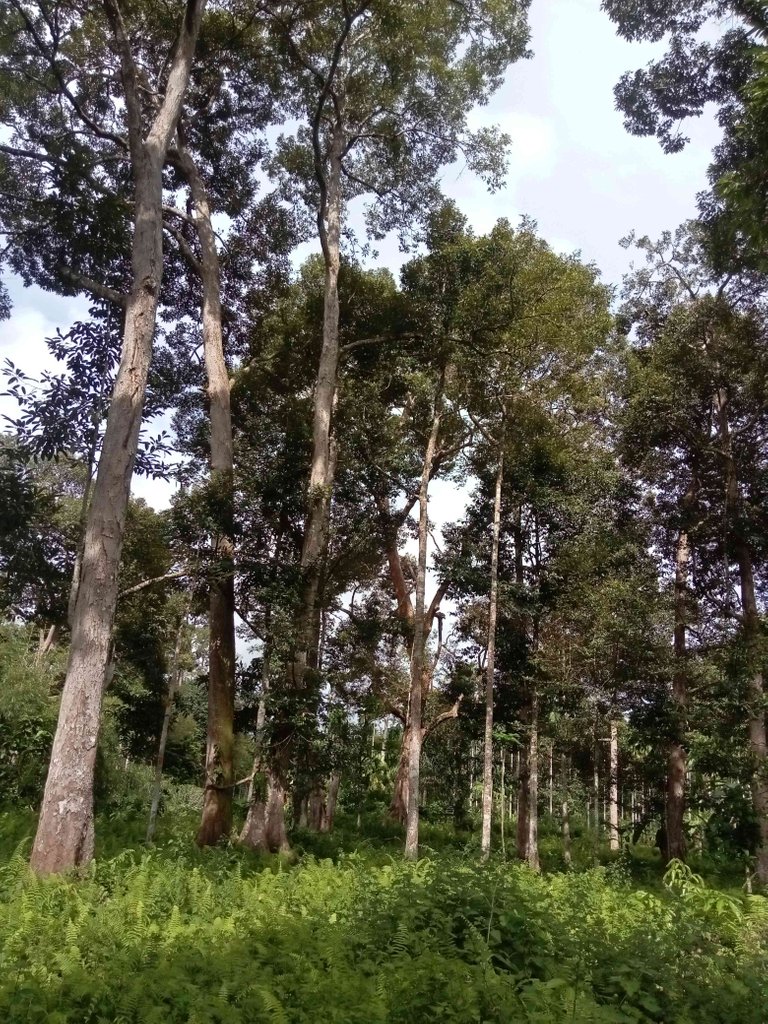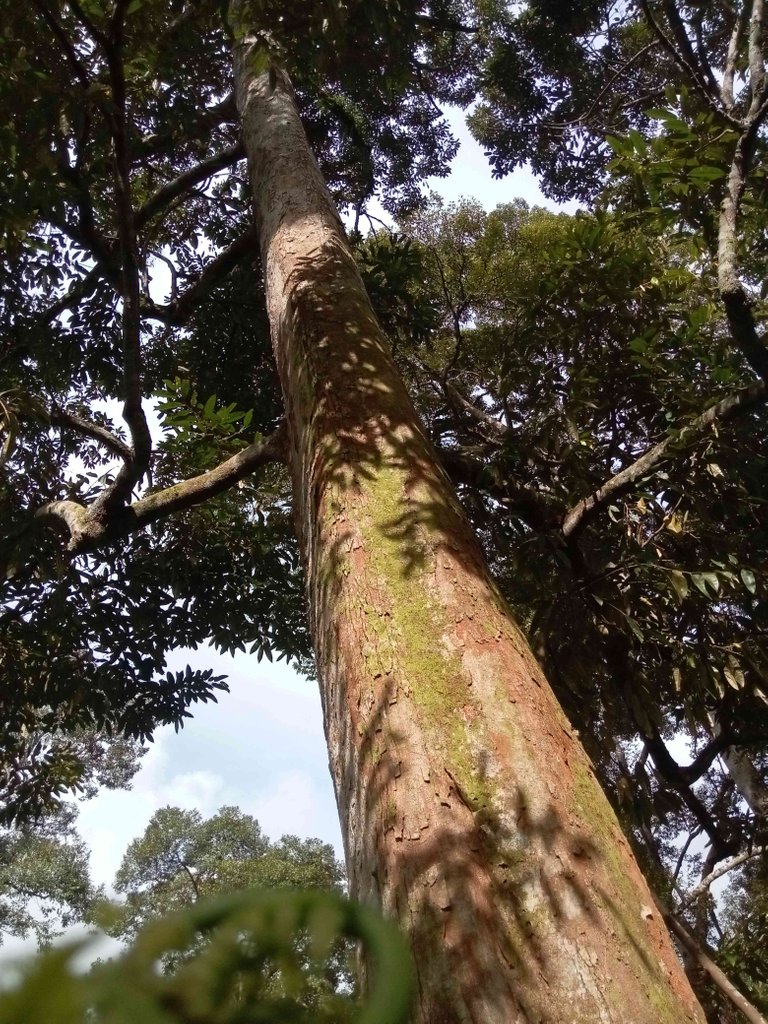 I have entered my friend's durian garden. This garden has an area of ​​half a hectare and there are more than 100 durian stalks in it and this garden is quite productive when the fruit season arrives in Once a year, are you interested in cultivating durian,
It's true that waiting a year is a bit long, yes, but when the season arrives, a year feels like it's just because it makes a lot of money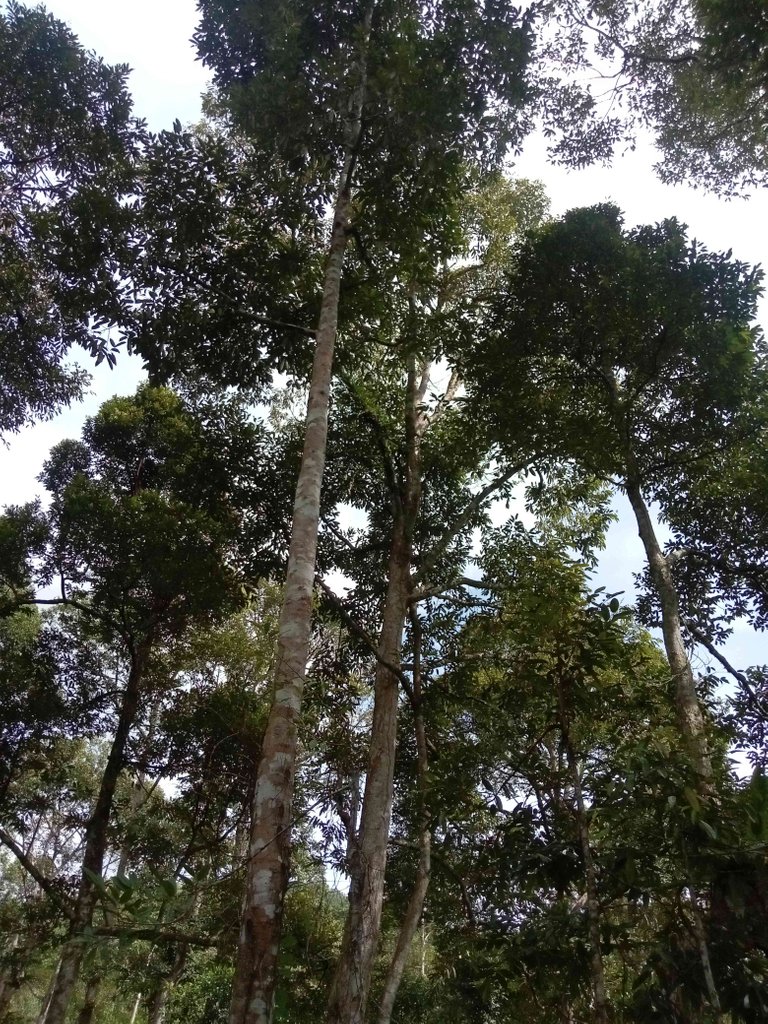 These are stems that have never bear fruit at all Because the age of the trunk is still young approx Five years or six years, while the fruitful period is eight years or ten years From the time of planting,
Durian in my area is different from durian Grafting, grafting durian fruiting time faster,And there is a certain fertilization,But if this durian bears fruit for a long time, it's not fertilized, it's a natural durian, we just clean the grass, the rest is nature which gives it fertilizer and so on, the point Everything is completely different from grafting durians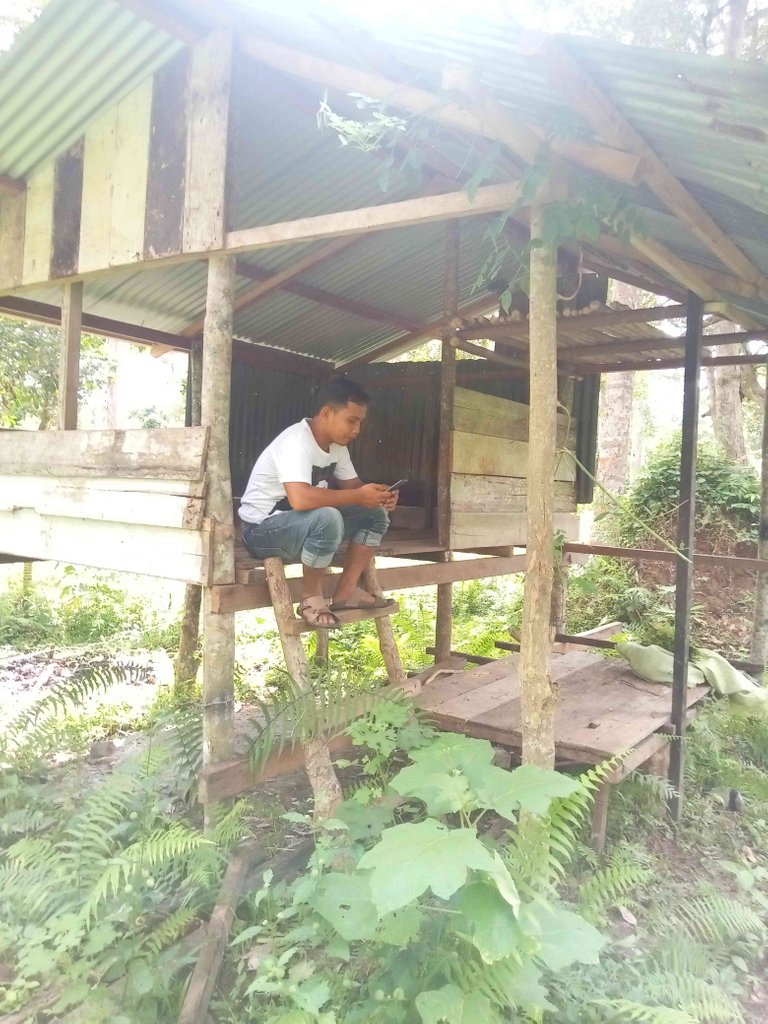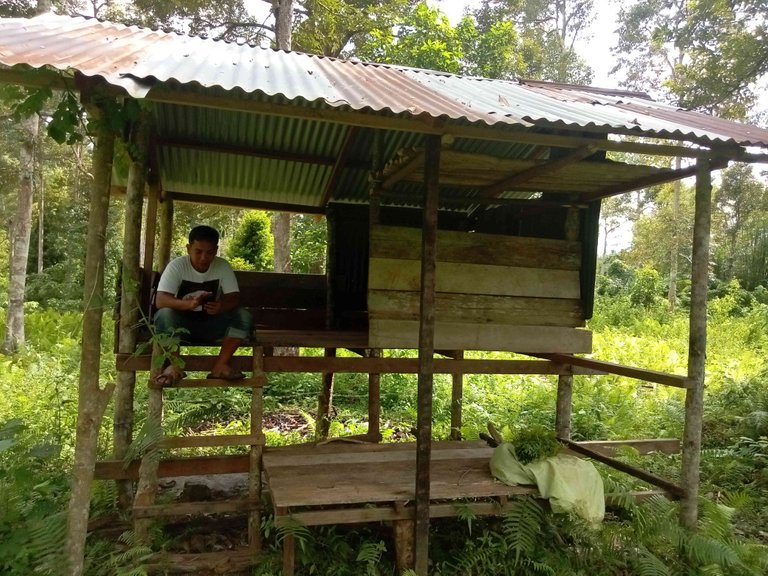 this my friend is sitting on Small house or another name Jambo, this is a bed during the durian season, while waiting for the durians to fall one by one so in this place sleeping, sitting chatting with friends is the most important place when Durian season,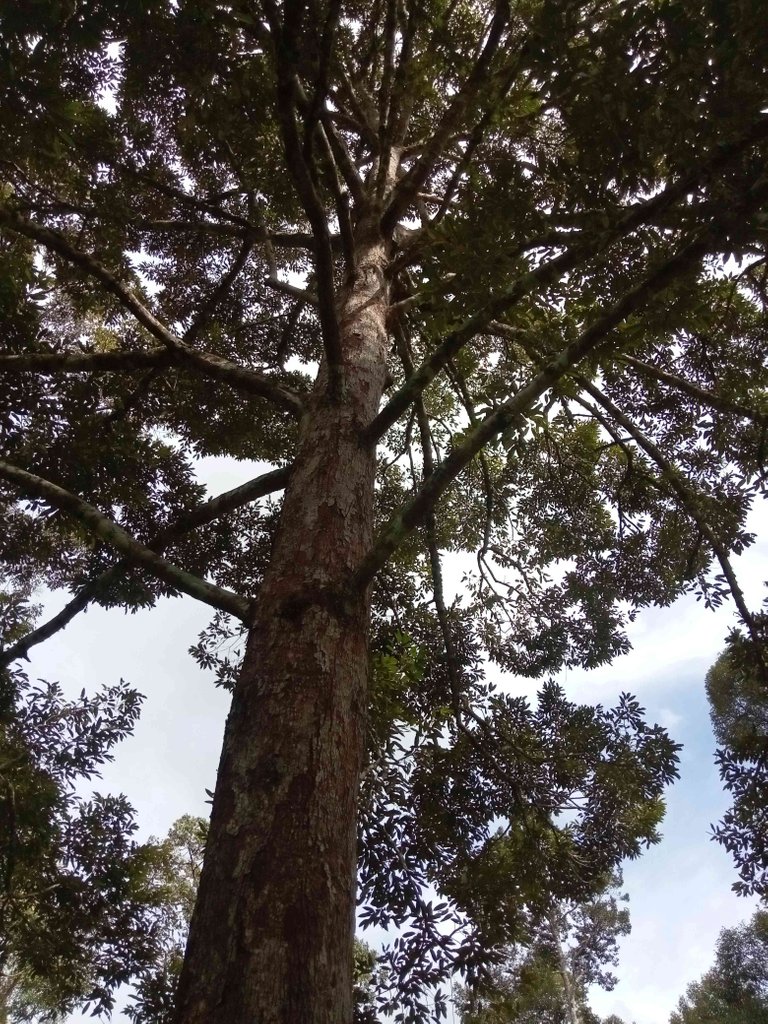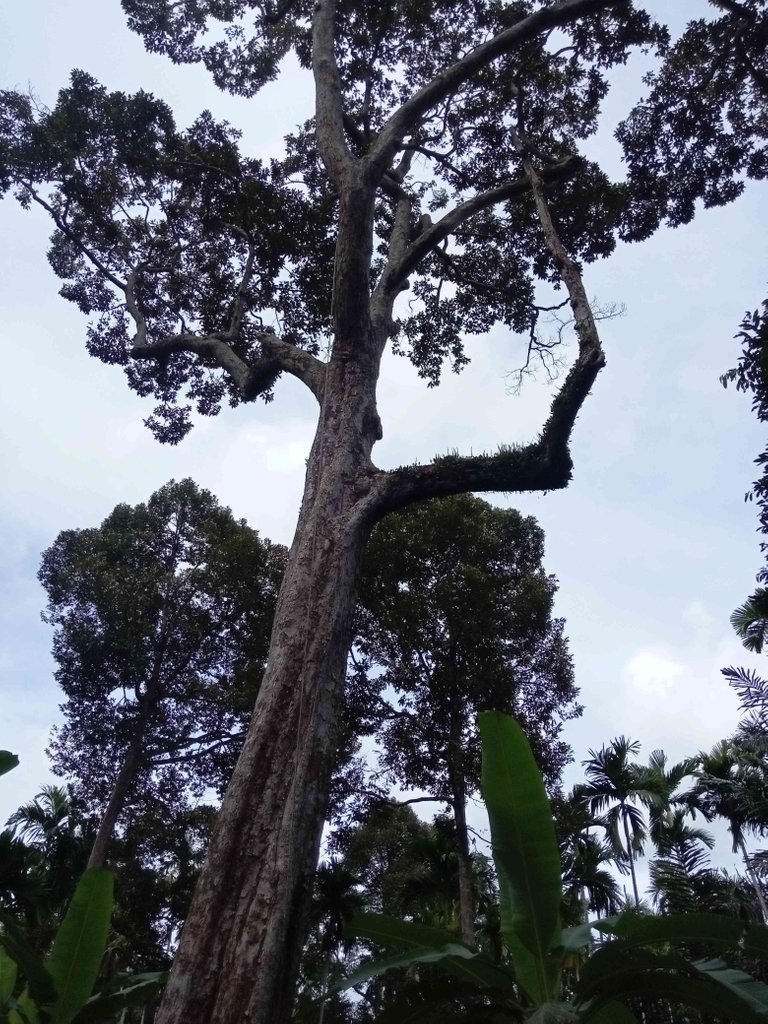 This rod is quite old age The older the durian stem the better, if the stem is like this during the fruit season it can reach a thousand pieces in one stem, and for younger or smaller stems around five hundred the fruit,
And apart from neglecting the money from the fruit, the stems also generate money. Lo, the dead stems can be split into boards or Kosen, or rings, the price is quite expensive in my area,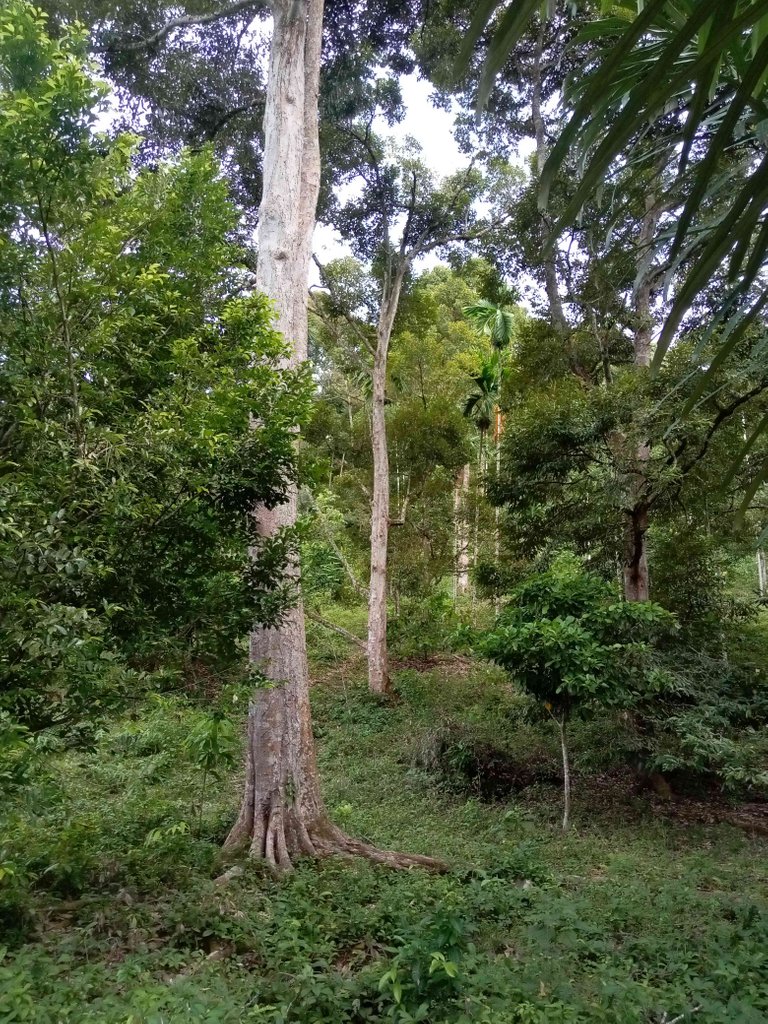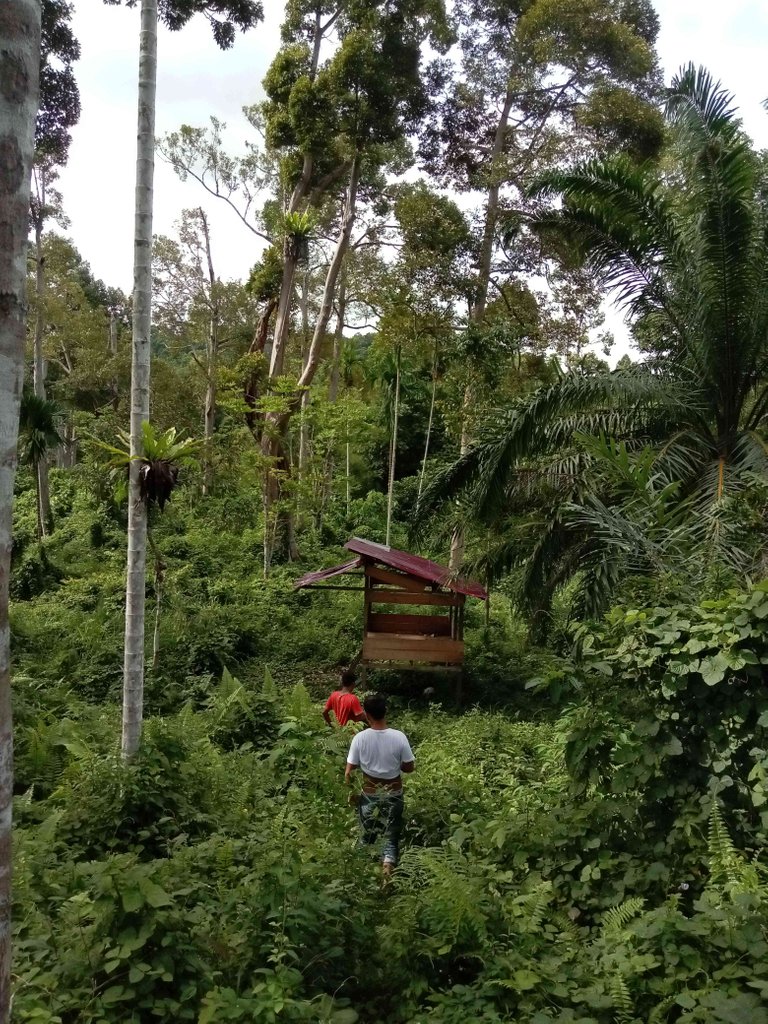 There's a lot of grass in these gardens, that's because the fruit season hasn't arrived yet, when it's fruit season the grass doesn't need to be cleared anymore it will clean itself, hehehe Because pacing looking for falling durian,
And most importantly, there are interesting facts about durian stems, why is it expensive when it's been split into boards or something like that?Acehnese people generally believe that the origin of durian is from a beautiful princess, so the story goes like this. A king gave birth to his first daughter who had a beautiful face,Later he grew up attracting everyone's interest wanted to propose to him and make his wife,But none of it was accepted because the princess was afraid of hurting a man's heart if she married someone, but she chose to curse herself so that it became something that could be enjoyed by all.Humanity, so be a princess, durian stems and fruit are liked by everyone,That's the people's belief in durian,
Now for wood from durian stems, if you put it at home, you will often have guests,If you put it in a shop or in a shop, it will be in demand,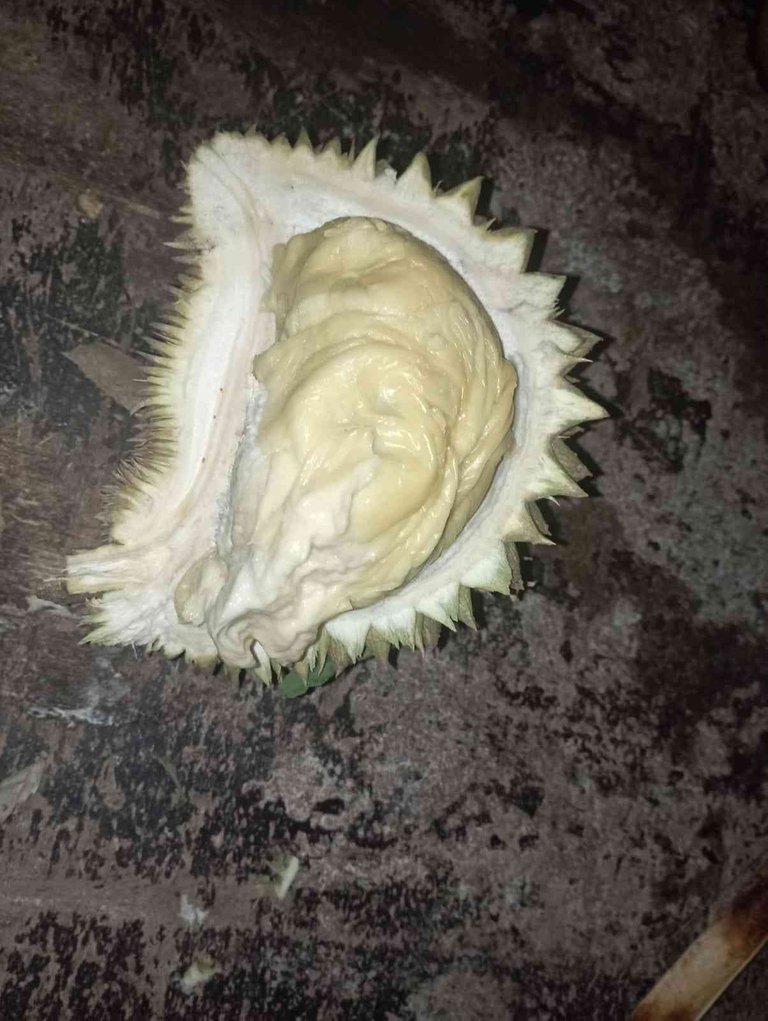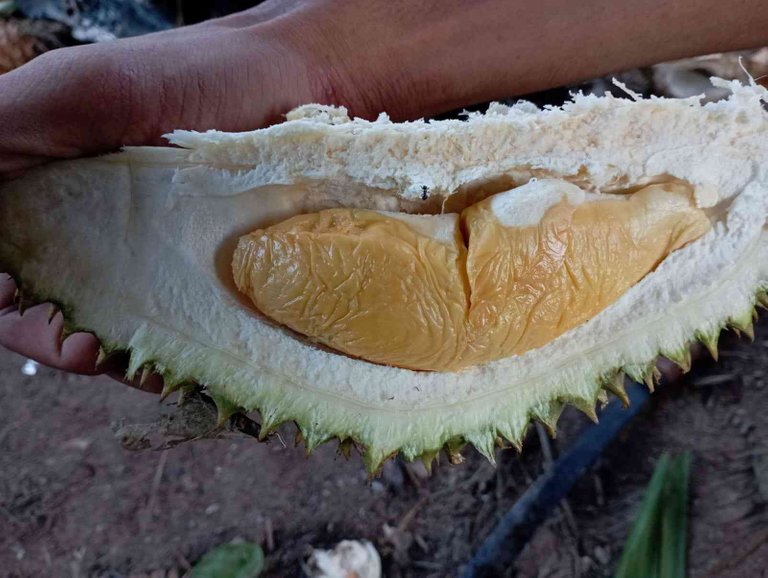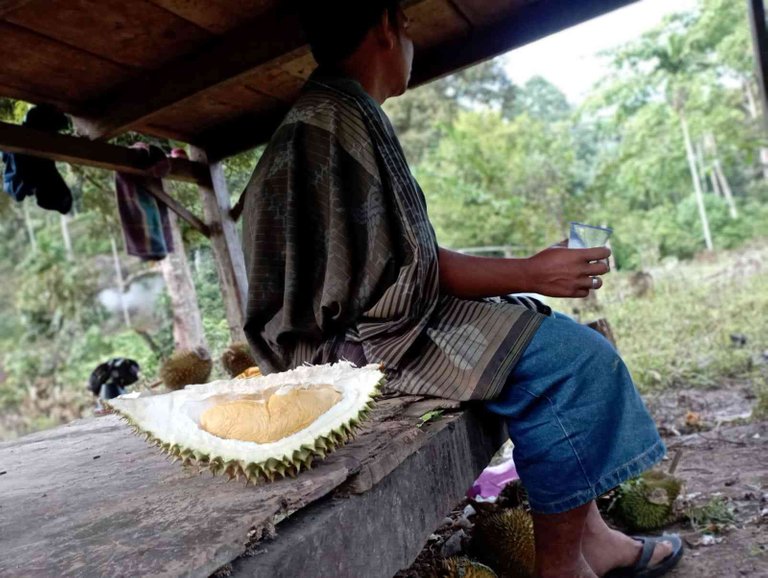 We're getting into the fruit session not the stem anymore,This is the durian flesh which looks different in color from the contents,I took this picture because the flesh is thick and tastes pretty good, so I captured the super durian.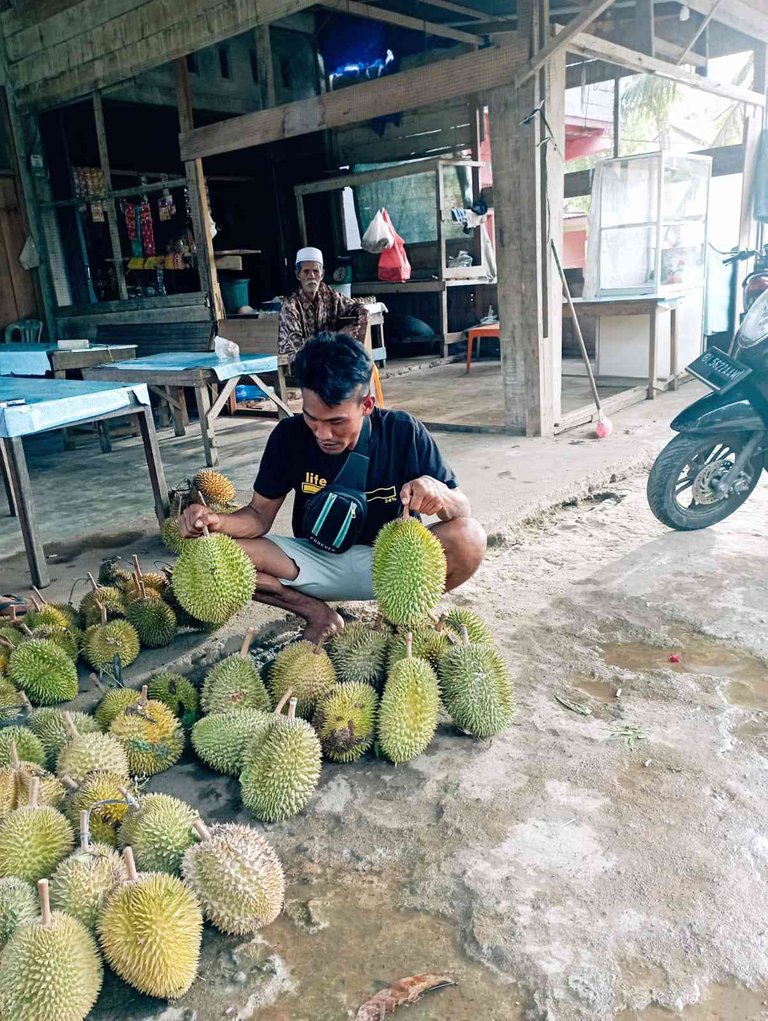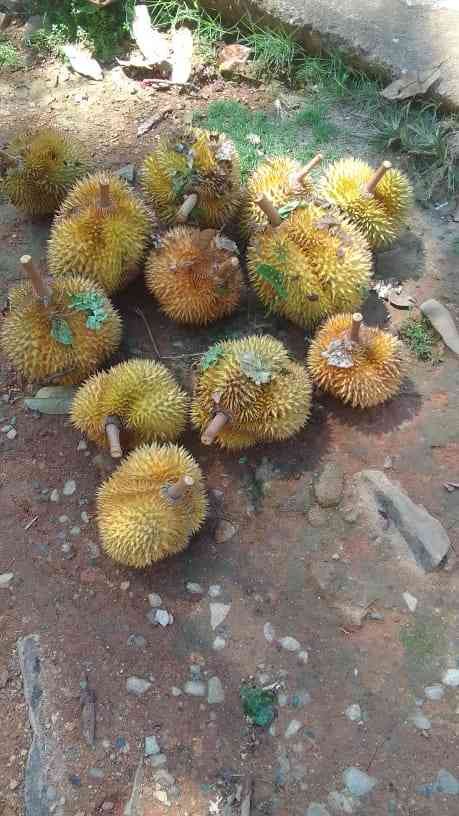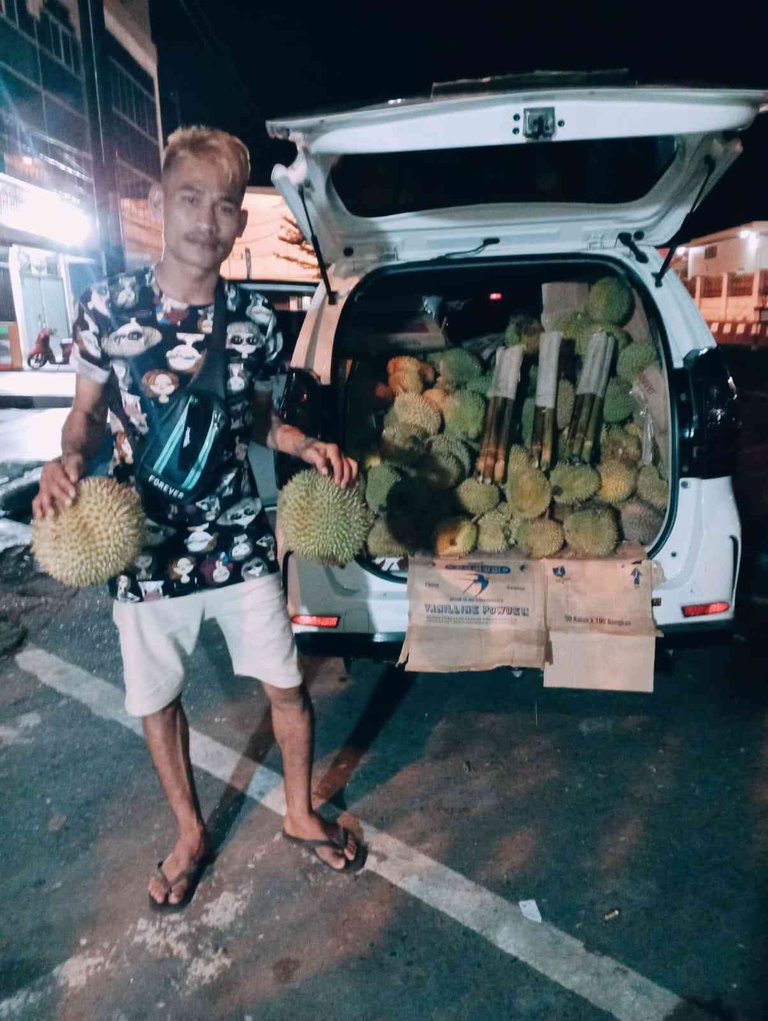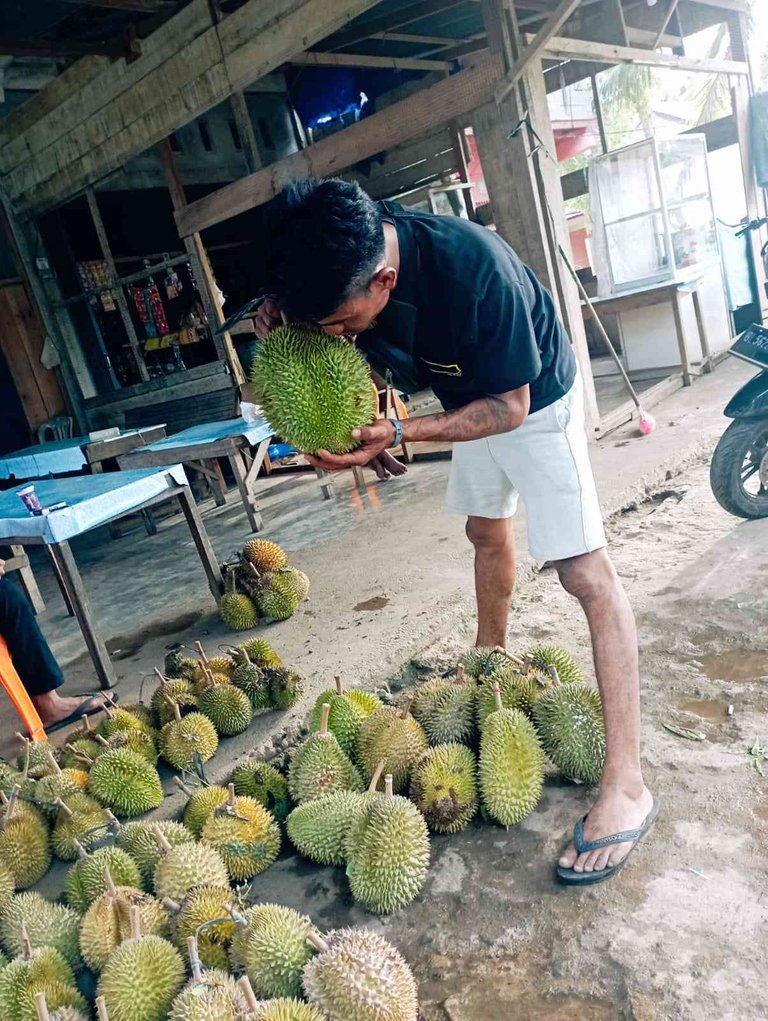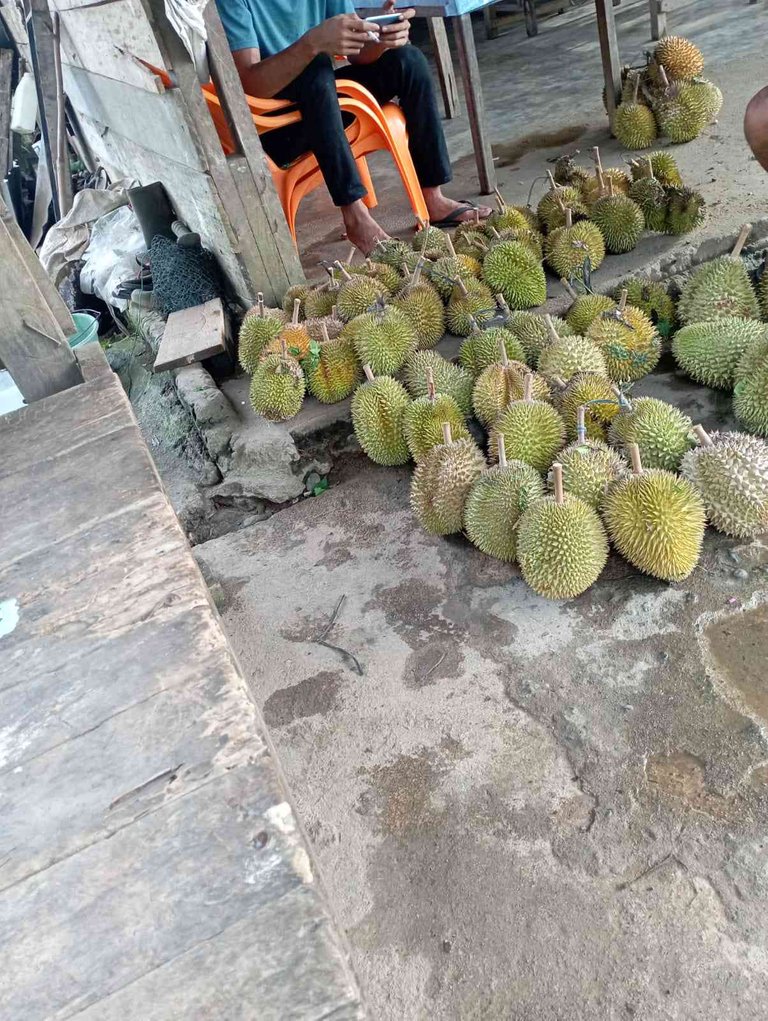 As local agents, some buy fruit from those who have gardens and then take it out of town to get more profit.Because sometimes the season is not in all regions, if we sell it to areas that are not in season, the price is very expensive, and there are quite a lot of enthusiasts, so this is my friend who is an agent.Local who will take the fruit out of town,
For today maybe this is all I can show thank you, my greetings from Indonesia
---
---