Around The World In Minutes | Geography Lesson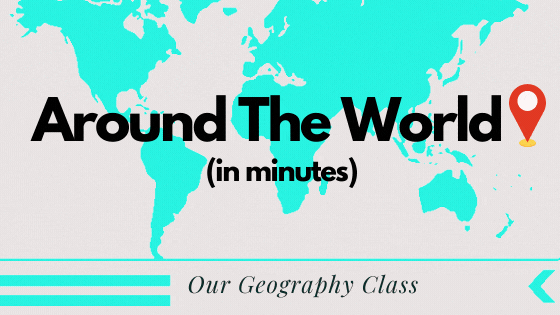 Geography
Geography (and History!) was one of my weakpoints when I was a student hence it is also a struggle for me to teach the subject to my children. As for eldest (7th grade), it's mostly US since we follow the US curriculum, so I get to learn with him. Though I admit that I mostly just facilitate and let him learn on his own.
For the two smaller ones, we just try to have fun in things like getting to know the map and browsing through the atlas. They will have a contest of how can find a specific country/city on the map/globe or even the flags of the different countries.
Among the three, it is my youngest who really showed much interest in maps (and flags) and I really hope he sustains the interest.
While we love to do things the traditional way, we cannot also deny the fact that places are easier to locate now using our ever-trusted Google Maps.
That Little Yellow Man
My kids love to drop the "Little Yellow Man" all over the map and then explore the place.
See that one at the bottom right corner of the picture? Yep! That's our guy!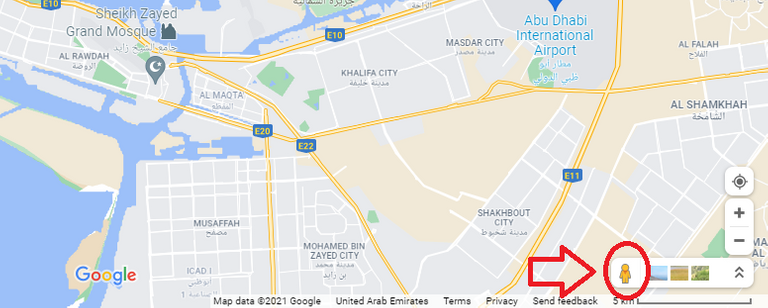 Screenshot: Google Maps
Going Around The World
First stop, Philippines!
We have not been to the Philippines since 2019 and so we decided to first go home to check our loved ones out. My Little Man proceeded to find the Philippines from the map and from there, I guided him where our province is.
He dropped the Little Yellow Man someplace near the town so we had to drive our way up to our village.
We had lots of fun and it was nostalgic too, seeing the familiar place like we were really there.
All the while, I was sending messages to my mother, joking that we were already near and that she should prepare something for us to eat. LOL.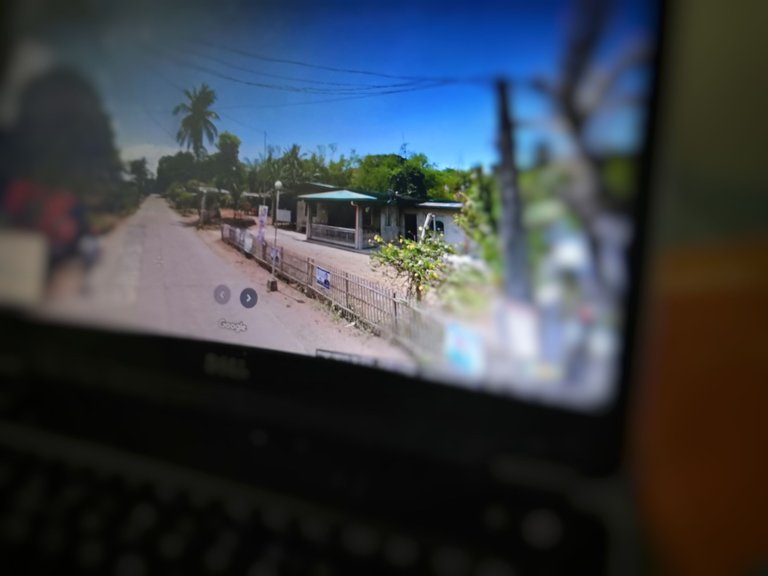 Where are we?
Before we left the Philippines, we visited the Taal Basilica, which is the largest Catholic Church in Asia[1]. Coincidentally, the feast of its patron saint, St. Martin of Tours, is being celebrated today, November 11th.
The kids also recognize the place because we witnessed my cousin's wedding here last 2019.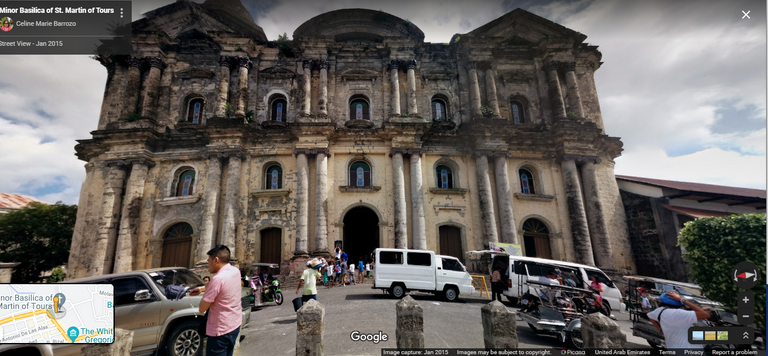 Taal Basilica ( Google Map)
We then proceeded to another famous landmark in our province, the Taal Volcano, an active volcano that recently erupted in January 2020.
Here we saw how the lake is different from the sea - it is a body of water surrounded by land. We also observed different formations on the volcano and the crater lake. The Google images were before the recent eruption and show the abundant greenery around the volcano. Now, the area is still recovering and mostly gray when viewed from afar due to the ashfall.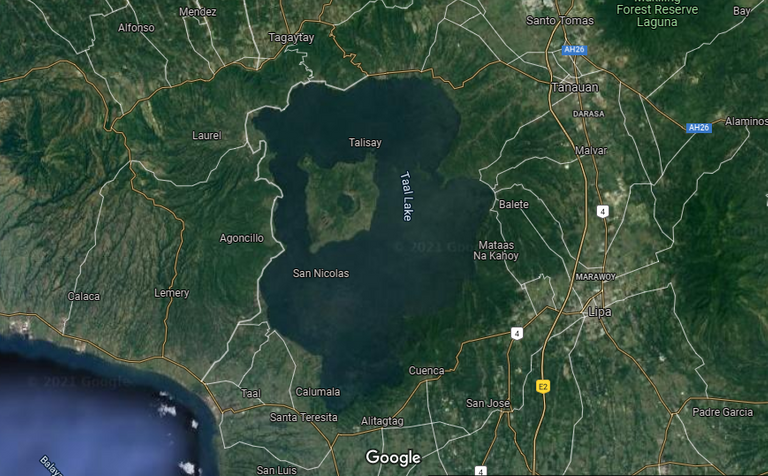 Google Maps: Taal Volcano
Taal town is very rich culturally. We have to go back here personally next time so we can visit different ancestral houses that have been transformed into museums, one of which is the house of Marcela Agoncillo, the woman who sewed the first Philippine Flag, and is known as the "Mother of the Philippine Flag".
Finding Snow
From the greenery of the tropics, my Little Man decided to zoom out of the map and look for his favorite country -- Russia.
He got excited when he found this building in Moscow which is the same as the one that is in his book.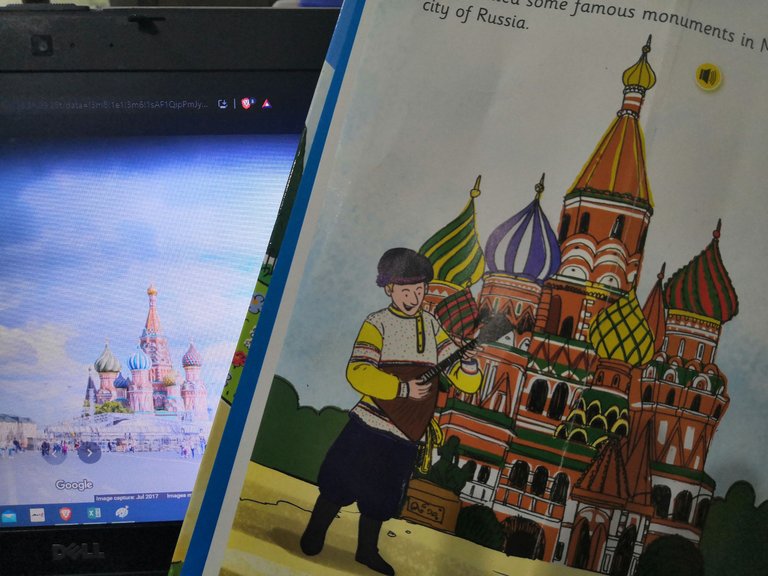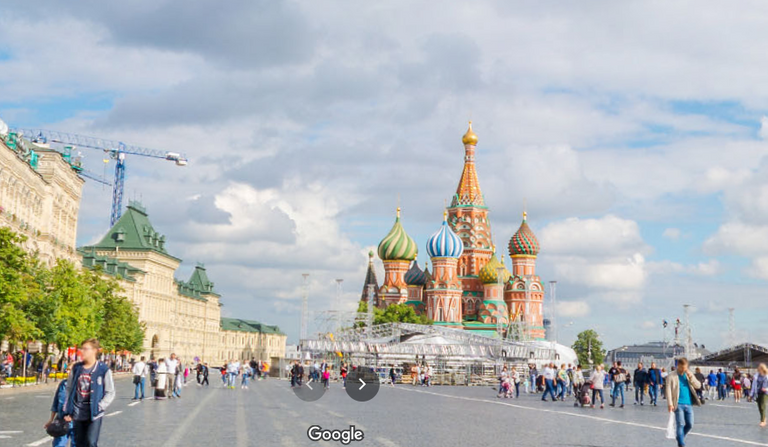 Lobnoye Mesto: Google Maps
After exploring Russia some more, he decided to go to Iceland for more snow. We also came across some rocky places, which we presumed were from the volcanoes. We have to go back there some time soon to investigate.
Iceland: Google Maps
From North to South!
Of course, we just had to visit Antarctica. There was just one point where we could drop the Little Yellow Man and he could not really explore much.
Look at these signs! It showed directions on how to find many more cities in the world. How do we get there? Let's just teleport digitally for now.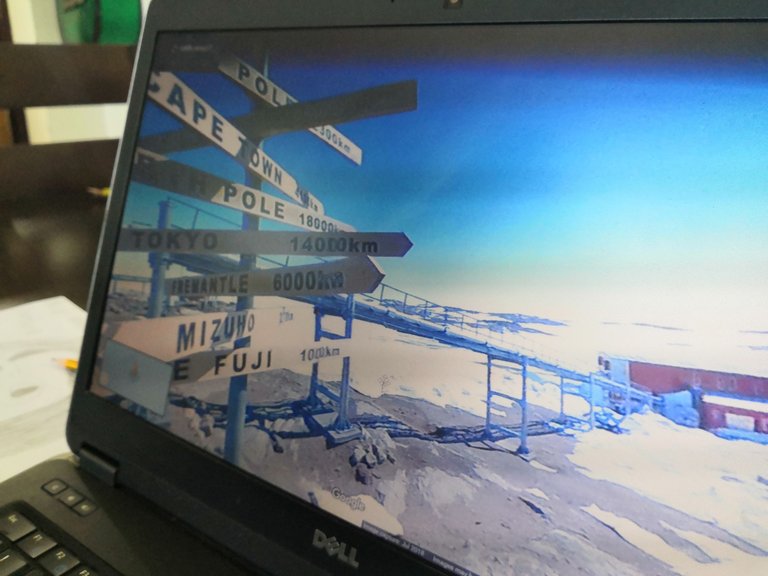 Antarctica: Google Maps
Time To Go Home
Finally, it was time to zoom out again and find our way back home.
"Where's Abu Dhabi?", Little Man asked.
"Hmm, you have to find it on the map," I said.
UAE is just right under his noses but he somehow could not find it! LOL.
Finally, he gave up with the scrolling and zooming, and used the easiest way -- the search button! He got me there. haha.
He is now looking at Abu Dhabi and just have to find home.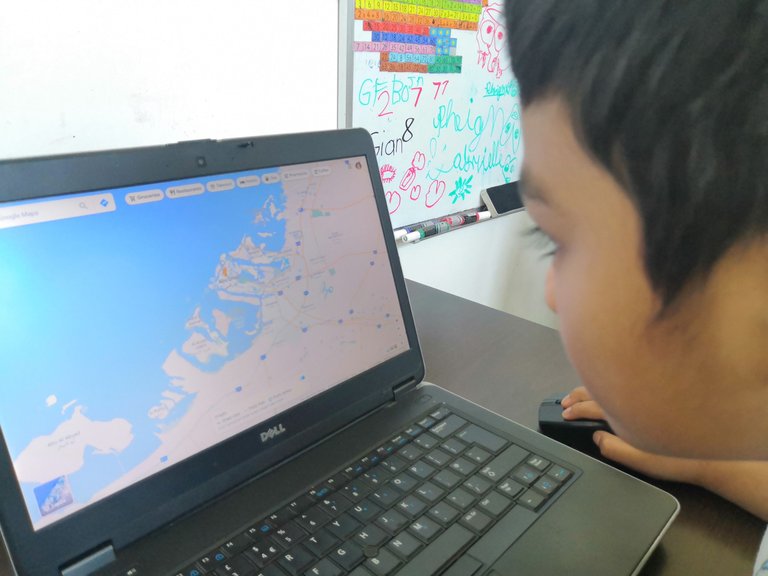 He finally dropped Little Yellow Man and found himself in a familiar place. But wait, we're trapped in a car! Where's home?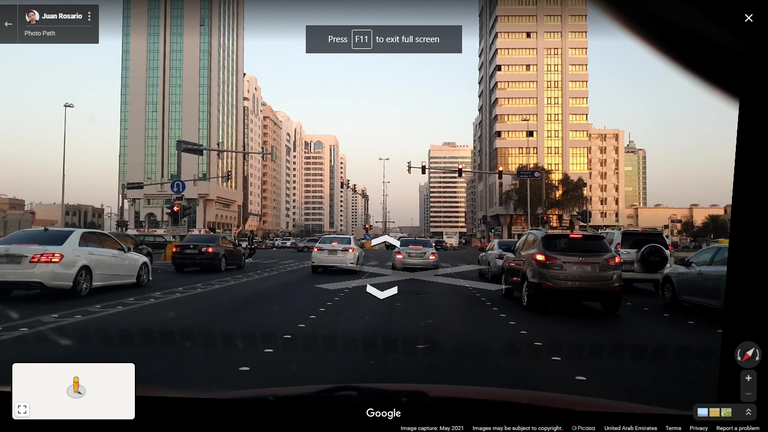 Abu Dhabi Google Maps
He looked around and found a familiar landmark. Aha! Our house is near. Little Man did a great job recognizing the landmarks around the city, I think he can really find his way back home.
We had a great time exploring the world today. It never gets old. We did a similar exercise sometime back where we went to Brazil, another one of his favorite countries. We may not be able to physically travel to these places but thankfully the technology has improved to make such activities possible.
How about you, how do you teach geography to your little learners?
Cover image created via Canva


---
---