Hive Ledger Wallet "Update Delegation" Feature + Hive Power Up Day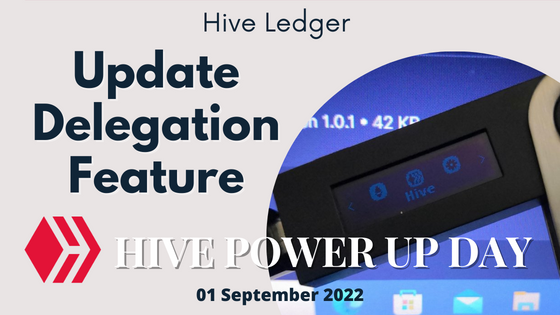 Hello, September!
Wew! Can you feel that? The summer heat is fading day by day and yes, we are already sprinting towards the end of the year. With a lot of things going on, I can't help but get overwhelmed by the swift passing of time. Yelp! I'm drowning already.
That said, I cannot let the first day of the month pass without sitting and reviewing the month that has been here on Hive. This activity lets me assess my progress (or lack thereof) here on the platform and to keep track of my targets.
August 2022 Hive Account Growth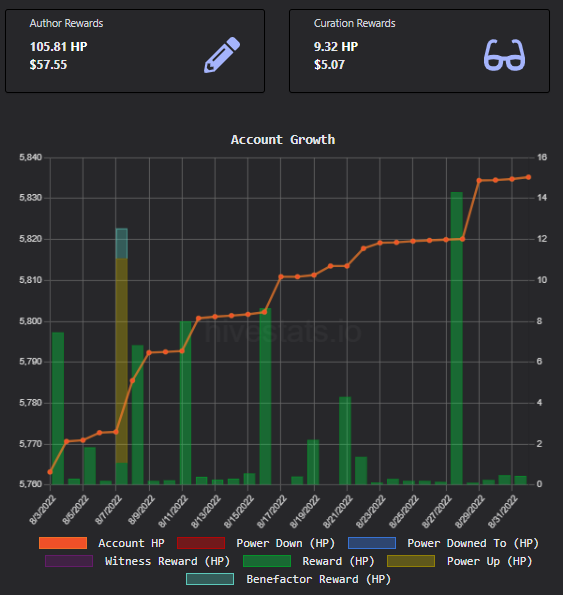 Screenshot: https://hivestats.io/@arrliinn
Yay! I actually managed to publish 6 posts in August. I know I wanted to post more, but that was all my time could afford me. So I still want to give myself a pat on the back and a poke on the head, "Do better!".
Layer 2 Tokens and other Watchamacallits
This is another part that I have been meaning to check out more thoroughly. I have been trying to participate in the LEO Power Up day as well, with my goal to also steadily increase my stake.
I have not been playing Splinterlands for quite some time now, so I started to rent out more of my cards. With this, I intend to understand more of the peakmonsters card rental features which I recently read released a "premium" service. Speaking of Splinterlands, I also have a few positions in the TribalDex Diesel Pools that's also letting me earn a bit of DEC and SPS on the side.
Hive Power Up Day
So yes, it's already technically September 2nd here in my part of the world as I am typing this post but I did not forget to power up some Hive for the Hive Power Up day. I can't miss that bee, you know!
Again, to start the month with a round figure, I powered up to 5,850 HP. Still a looong way to go to my 10k Hive Power target.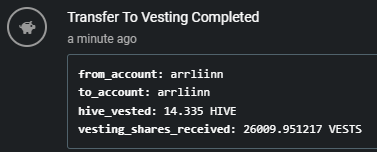 Screenshots: My peakD wallet
Hive Ledger : Update Delegation Feature
As you could see in the cover photo above, I have mentioned about the "Update Delegation" feature of the Hive Ledger wallet developed by @engrave.
If you do not know yet, engrave has created for us the Hive Ledger Wallet application which lets us link our Hive accounts to the Ledger hardware wallet. The Ledger hardware wallet gives an added security to our Hive wallets since no wallet transaction can be done unless approved through the device. I created my Hive cold wallet account in April this year to keep some HBD for savings there, and started staking Hive power (to delegate to this main account) in May.
These past months, using the application was seamless and the only issue I faced, which was relayed to engrave, was that delegations cannot be updated. Instead, if we would like to add more HP delegation to an account, we would have to un-delegate first, and then delegate the full desired amount later.
A few days ago, I was pleased when I got a notification for a reply by engrave to that feedback --
Hi, we just pushed a new version of hiveledger wallet and you should be interested in one particular change - delegate stake form respects current delegations from now on, so it's possible to update the delegation with higher value (it's a fix for your particular case)
I am so happy that I need not un-delegate anymore just so I could add more HP delegation from my cold wallet to this active account! Thank you so much, engrave!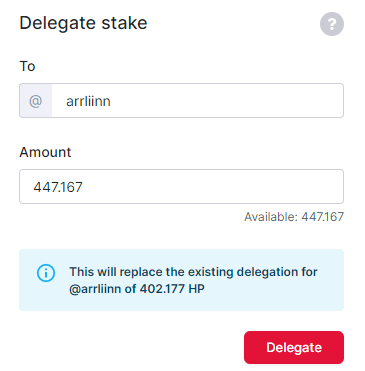 Screenshot: https://hiveledger.io/
Keep Moving!
Inside my head is a mess and I have lots or organizing to do (been doing). Growing my Hive account is still one of my priorities as I really believe in it's vast potential. The plan is to keep going and keep moving, with eyes focused on the goal.
How about you, did you join the Hive Power Up Day today?
Or have you not heard about Hive Power Up Day yet? Do check out https://leofinance.io/@traciyork/its-here-hive-power-up-day-for-september-1st-2022 for more details.
---
My 2022 Hive Power Ups!


Posted Using LeoFinance Beta
---
---