In Focus: World Trade Centre, Abu Dhabi
Hello, A+D Community!
It's my first time here so I would like to say "Hello" to this beautiful community. It's been a while that I'd like to share some of the beautiful architecture here in Abu Dhabi and finally I am making it happen. I would like to start with something very familiar to me -- almost like home - since I came here on a daily basis for almost two years.
The World Trade Centre, Abu Dhabi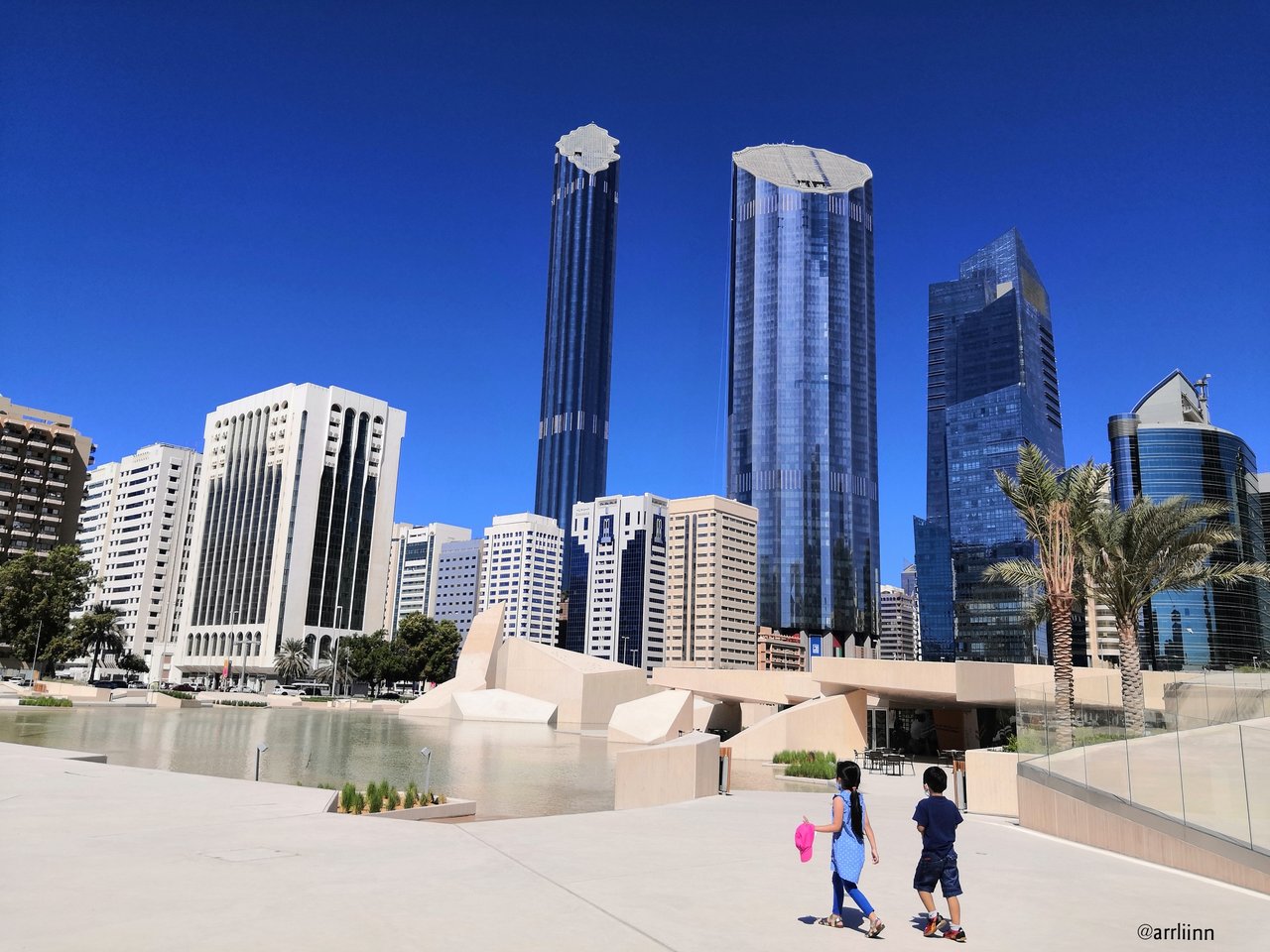 Source: An Impromptu Field Trip To Qasr Al Hosn
The World Trade Centre, Abu Dhabi, is a 2-tower complex developed by Aldar Properties which was completed in 2014. It is also connected to two malls - The Mall and Souk Central Market, and a hotel - The Courtyard by Marriott.
The two towers as can be seen in the photo above are The Offices (right) located in Hamdan Street, and Burj Mohammed bin Rashid (left), the residential tower and now the tallest building in Abu Dhabi, located in Khalifa Street.
The Offices
My first impression on my first day here was -- it was huge! The whole floor must be occupied by only one tenant so our office was basically like going around the whole building. I remember the night after my first day reporting here, I could not sleep due to leg cramps. I just came back from maternity leave that time and I guess my body was still recuperating.
It's good for adding numbers into that pedometer though. I could easily complete 10k steps in the office every day.
Anyhow, since we occupied the whole floor, we get a 360 degrees view.
This one below is my view from my seat, overlooking the Qasr Al Hosn which was still being constructed at that time (2016).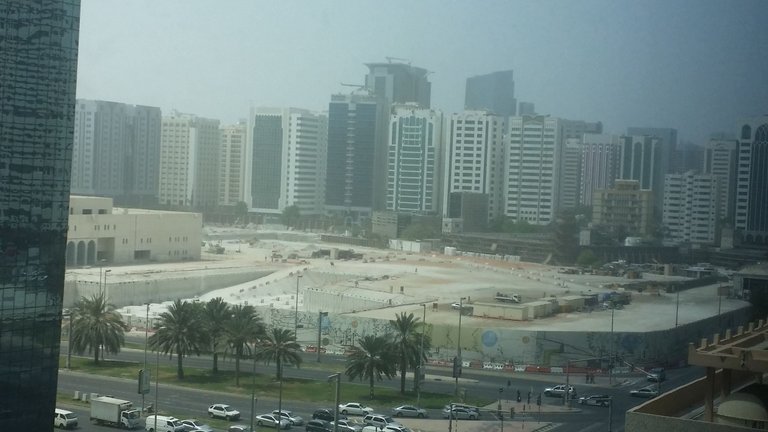 From The Offices, we also get a view of some of the outdoor seating of the restaurants and coffee shops of The Mall. Yes, they seem to have run out of "creative" ideas on how to name these towers. LOL.
That glass building is the residential tower, Burj Mohammed bin Rashid.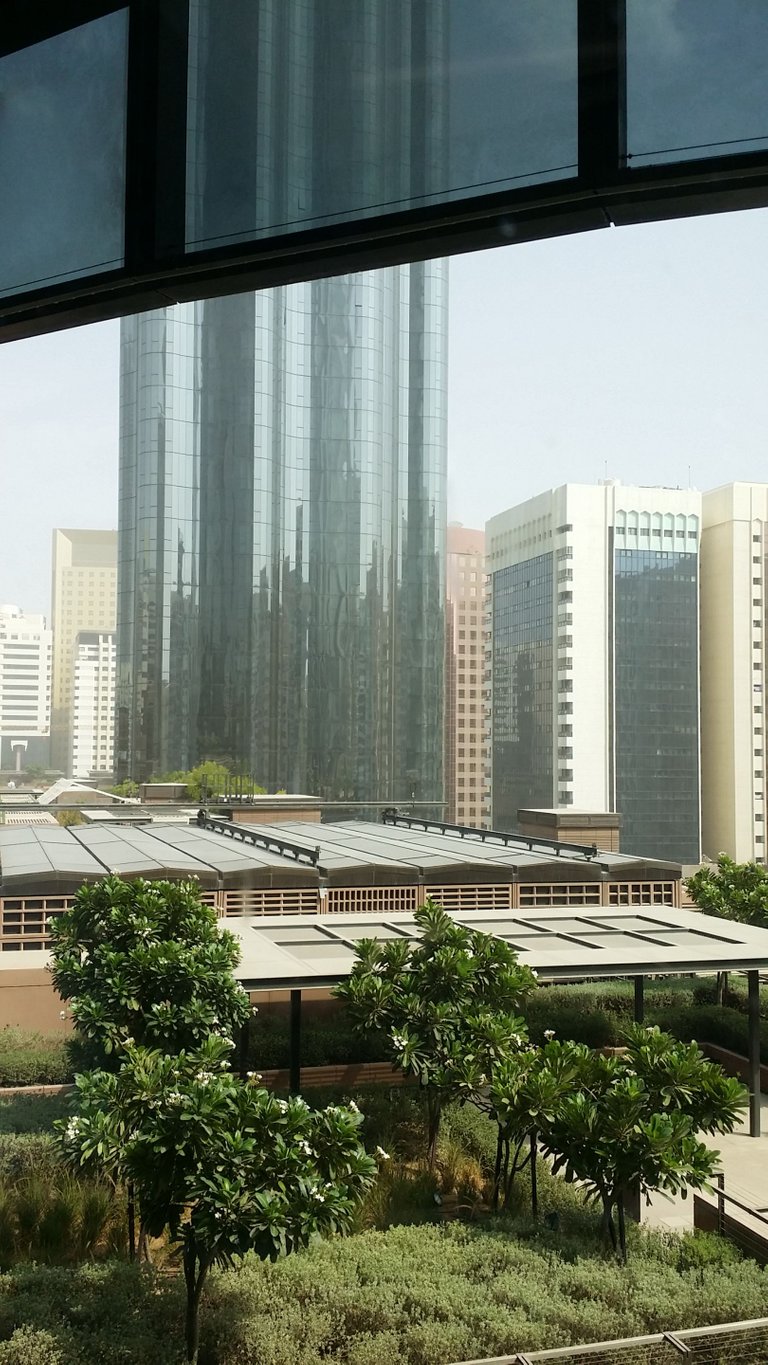 Burj Mohammed bin Rashid
Burj Mohammed bin Rashid is currently the tallest building in Abu Dhabi at 382 meters [1]. Adjacent to The Offices, it is closer to Khalifa Street and it also connects to the Souk Central Market.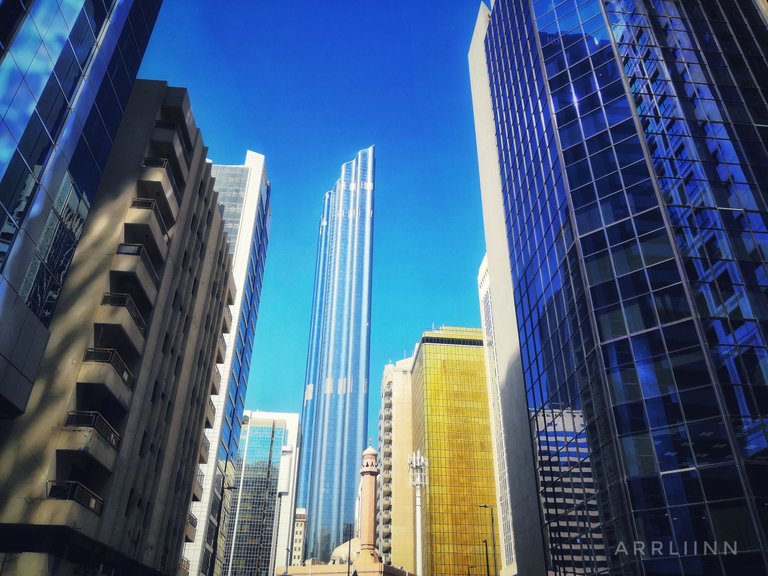 These are all interconnected and also have a huge multi-level basement parking which could be daunting especially to new visitors. It took me a while to get familiar with the parking space as well.
I remember avoiding going here before because I always end up getting lost in the parking lot.
The Mall
The Mall is a mix of both modern and traditional Arab vibe. Inside the Mall is the HUB, which gives a variety of dining experiences.
Meanwhile, below is a photo from the Souk, which has preserved the traditional Arabic market.
So whether you are looking for luxury, modern shopping, or just in need of some traditional Arabian spices and goods, The Mall and The Souk have got you covered.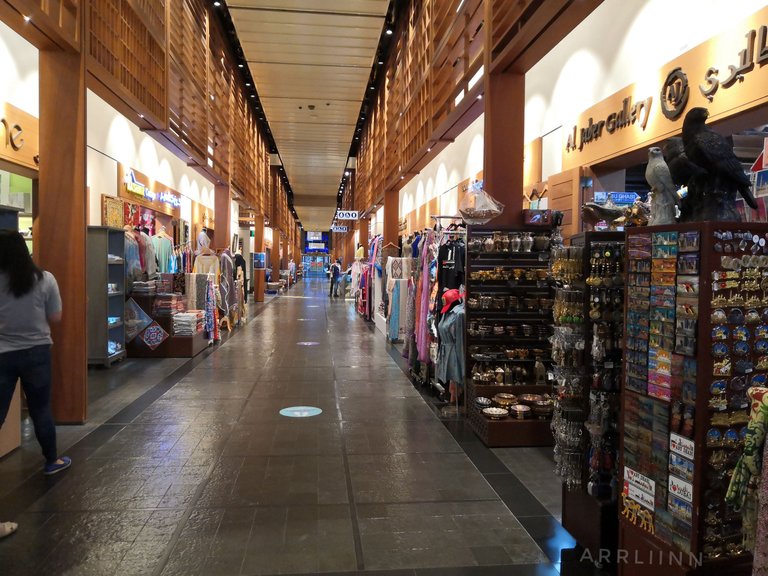 WTC in View
You'll find below a photo of the WTC from near the Mall entrance.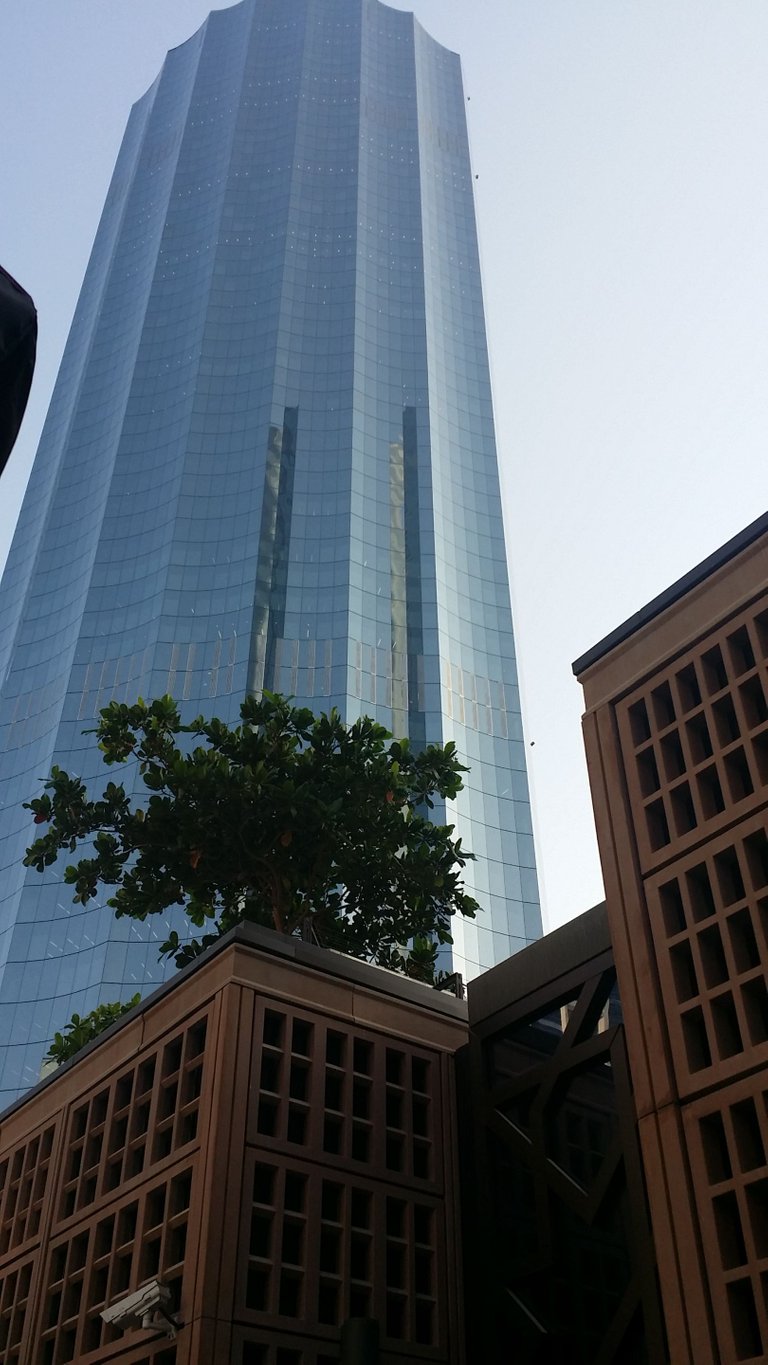 Already a renowned landmark, it still never fails to surprise the passers-by from time to time.
Below is from last December 2020, on a foggy morning. Isn't it just magnificent as it shimmers from the rays of the sun?
Another red light moment! Yey!
Talk about great timing. You wouldn't mind getting stopped by the red light if you get this view, right?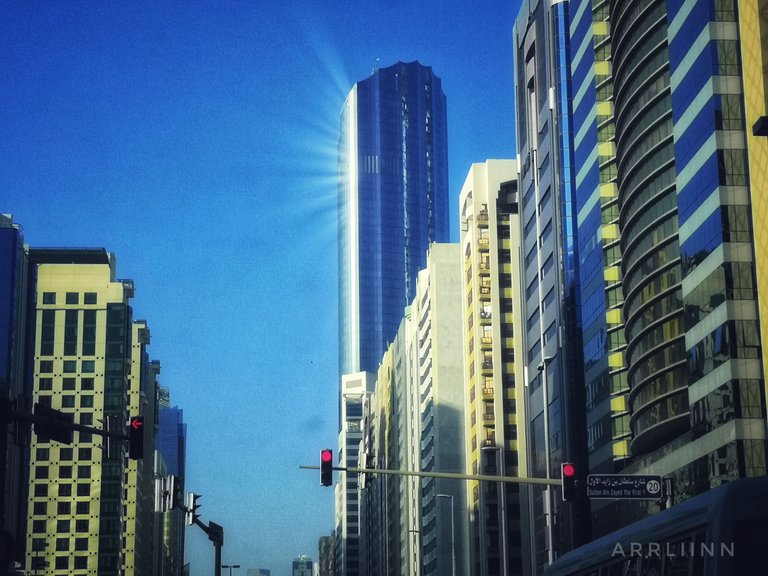 ---
---