Ladies of Hive Community Challenge #58 | What's In My Bag?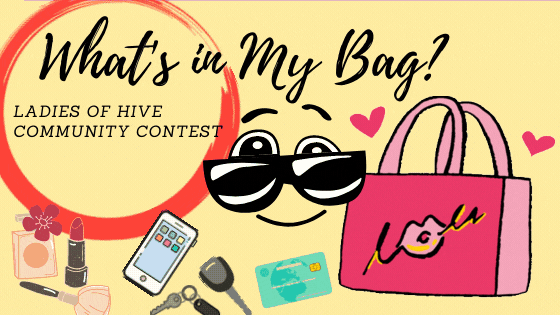 Did I just hear you say, "bag"?
Hey, yaaaa, ladies! So we have this very interesting challenge going on in the community and I know this excites us to the nth level, right? Besides, which girl does not love bags?! If you still don't know what I am talking about then you have to check out this latest contest announcement - Ladies of Hive Community Contest #58.
I don't have a lot of bags - I do not want to keep a lot of them because I do not want to change bags every now and then coz you know what happens? I tend to forget and leave a lot of things when I change my bag! For the sake of this contest though, let me share my go-to bags these days...
... or "used-to-be"...
This is my office bag.
Oh! I forgot! I do not go to the office anymore. So this bag is a has-been. LOL. But I really love this bag because it is roomy, which is the reason why my husband also refers to this as a magical bag.
It can carry a lot of stuff and when I put my bag organizer in it, then it doubles the potential. Hehe.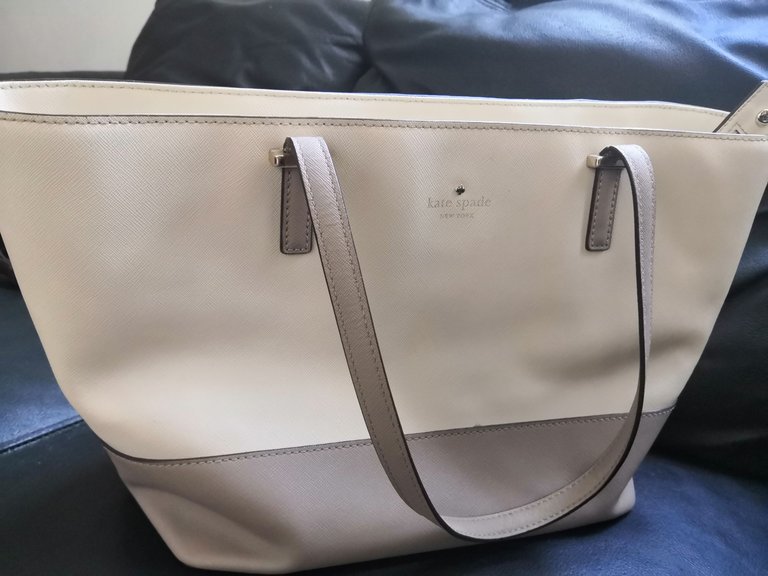 As I said though, I no longer go to the office and so this bag has inside my other small bag and some other things that will help it keep its shape. 😂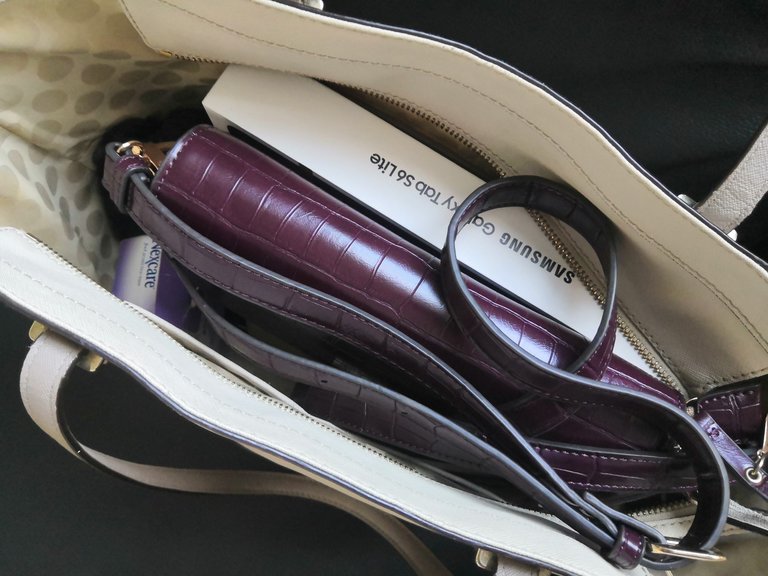 Casually yours...
For the seldom instances that I go out, these two are my usually my go-to bags depending on whether I have the kids with me or not. When it's just me going out on a coffee date with friends, then I use the small bag at the left.
Basically, I just need something where I can put my sunglasses, phone, cards, and car key in.
It is different, however, when I have to go out with the kids (but this seldom happens now)... I need a bigger bag where the above-mentioned items would fit and then would still have space for my kid's extra shirt, towels, water bottle, snacks, whatever you can think of!
This is the mommy bag! Photo is a "neater" version coz we've not been out for a long time and because I have just removed the one-year old water bottle and what nots from here literally a week ago.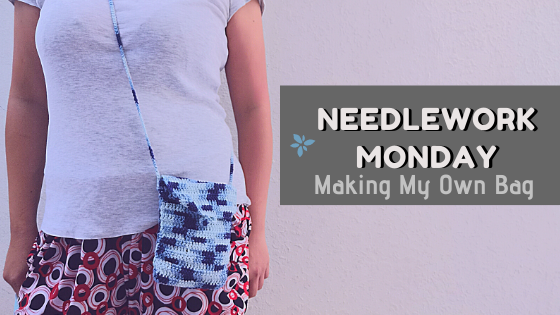 Where I do not need a big big bag, I just normally wear this sling bag that I crocheted last year. I love using it when I go grocery shopping just to keep my phone, debit card, and car key. I remember initially planning to make a phone case only but eventually I ended up making a bigger one which proved to be a lot more practical. Super duper useful. :D
My "Work From Home" Bag
Well, I don't really work from home, but I consider Hive and my other crypto shenanigans "work" as well, so...
My currently most exploited bag is this bag organizer that I used to put inside my office bag. Remember when I said, "magical" bag earlier? Well, this one is a major contributor to that. It has lots of compartments that my husband literally gets lost when he attempts to find even just the car key or a pen.
This magical pouch now has my Ledger Nano, calculator, hard drives, chargers, every USB cable you can possibly think of, pencils, pens, earphones, my tablet and its keyboard, coins, etc.
But wait, there's more!
In one of the pockets, you will also find my getting-old-companions -- pain reliever ointments and essential oils. Lol. Please don't tell me I am not the only one who has these within arms reach!
Whew! I guess that's it! I really had fun making this post. Besides, it just let me fix my bags again. Haha.
How about you, girl, what's in your bag?
Oh, before I forget, let me invite @charlocked, @travelingmercies @erangvee to share what's in their bags too!


---
---