Ladies of Hive Community Contest: Water or Electricity?
This is my entry to the Ladies of Hive Community Contest #53, where I was invited by @missdonna to join.
The lovely @kaeperdiem has posed interesting questions that I could not afford to miss, so here goes...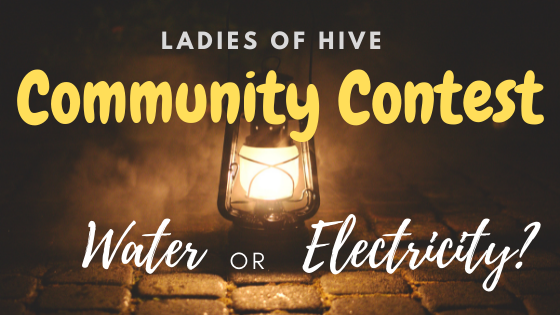 Which can you go without for a week?
First of, let me say that I grew up in the suburbs in one of the provinces in Luzon, Philippines. It's not that we never had electricity nor water connection. I was lucky though, not to experience what my parents had to go through that they had to fetch water from the spring and pass the night without adequate lighting.
That said, there were also lots of times when we experienced wide blackouts and water shortages especially during stormy days. As soon as the typhoon hit, the electric cooperative would usually shut down the power to prevent damage to the lines and as a safety precaution. Without electricity, it was a given that we would also not have water in the lines. Since the water in our village needed electricity to pump and store water, it was only a matter of time until this runs out.
No Electricity?
Electricity is a big part of our lives now. Our lifestyle highly depends on connectivity. Most of what we do require internet connectivity -- homeschool lessons, communicating with loved ones, and yes, crypto hustles like trading and Hive, too!
What's more, living in the desert country now, our comfort also depends highly on electricity. We cannot afford not to have an air conditioner in the house else we will be sweating profusely and won't be able to breathe properly in a highly hot and humid environment.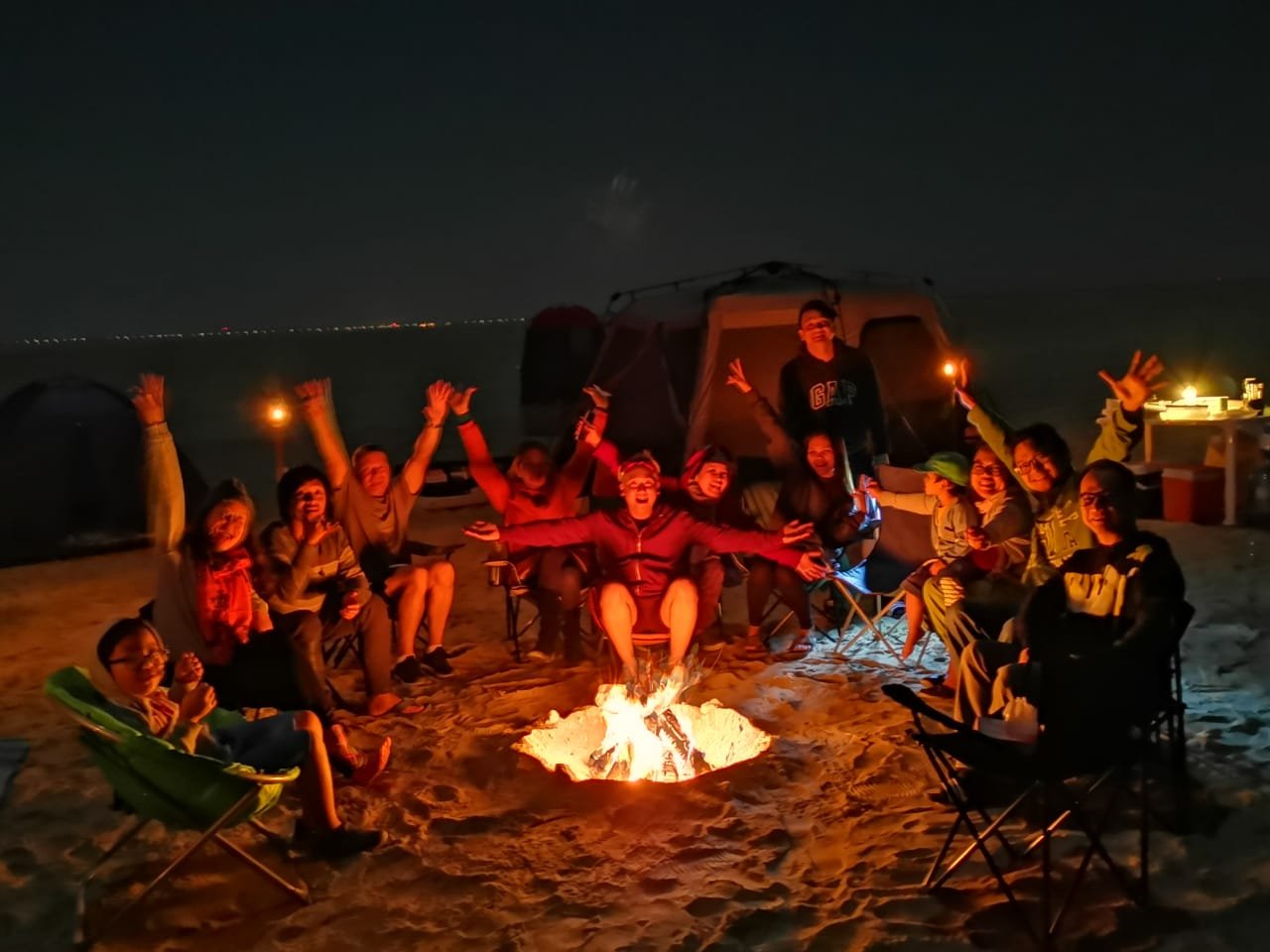 Photo Source: Lost in the Desert: Hameem Beach Camp Site
But you know what, we all need that digital detox from time to time. Taking that time away from the screen and all these social media is also good for us. We know that these will still be there even though we go off-grid for a week.
I think I can manage without electricity for a week, but only in these cooler months. Will that count?
Without electricity, we will be forced to reconnect with nature - go for a walk around the park, sit under the shade of the trees, or just spend time at the beach and get that badly needed vitamin sea. Of course, these times are best spent with friends and family. Time for chitchat and catching up in real life without the distraction of digital devices. Yey!
No Water!!!
Water on the other hand is a non-negotiable necessity. We all need water to survive and for hygiene too. That would really be inconvenient (and stinky! LOL).
I remember those days when I was young and we did not have water for a few days following a typhoon or just when the water pump broke down. We used to fetch water to the brook - we had to go far down to get to a spring. What's so cool with it? The water was so fresh, almost sweet to the taste. We could see it spring in bubbles from in between the rocks and it was the start of the brook that would lead all the way down to the sea!
A lot of people from different would flock here because natural water source was scarce.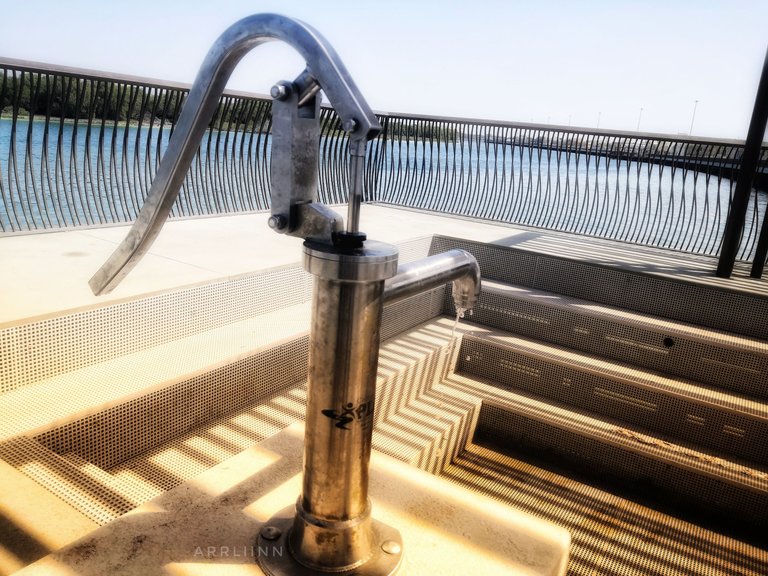 A water pump at Al Gurm Corniche.
Yes, that's the word - scarce. Water is scarce and is vital for survival. I bet we can survive a week or so without electricity, but not a couple of days without water.
So while it may be hard to be without electricity in this modern lifestyle that we live in, I still would say that I would choose water over it.
Water. I choose water.
How about you? What can you not go without? Water or electricity?
---
Cover Photo credit: Canva.


---
---