Online Shopping : Yay or Nay?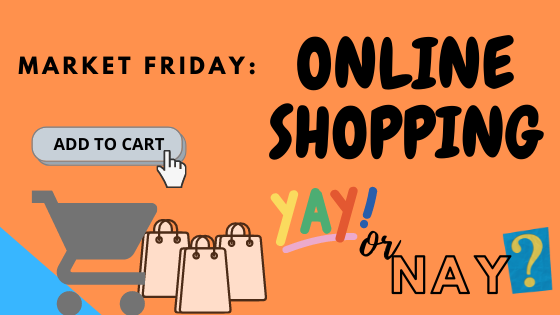 Pandemic Shopping
The way we shop had definitely changed over the years, more especially during this pandemic when there are lots of restrictions and health protocols in place. In the past year, online shopping grew more in popularity as more and more people used this as a preferred mode of purchasing their goods.
Personally, I never liked online shopping. I love personally going to the shops, touching, comparing, and being able to bring home the things I bought as soon as I paid. Before two weeks, I've only been able to make an online purchase twice in my life - only because the items I would like to buy are not available in my current location.
Forced by the situation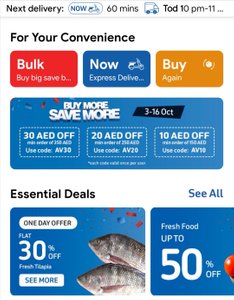 Screenshot from the app.
I am not able to drive my car right now so I had to make adjustments to how we shop for our groceries. And yes, I was forced to use the online shopping app of the grocery store I usually go to. At first, the experience was good. I got all my ordered items and in all fairness, they were in good condition even the fruits and vegetables.
So I made my second transaction a few days later. And my nightmare began.
The thing with this online store, they have two sets of delivery options -- NOW (within 60 minutes) and another within the span of the day. There are items that are deliverable now, while some, you'll have to wait. You have the option for the "NOW" delivery for all but you need to pay extra money for it.
So what happened to me was that my order was split into two deliveries. One was delivered now and another was set to be delivered sometime between 8pm - 10pm. The now delivery did not really come in 60 minutes as mentioned in the app, but I think 2 hours. For the other items, I waited... and waited... until 11 pm! One hour before midnight! Nobody called.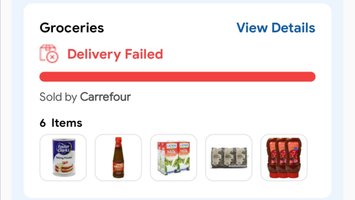 Screenshot from the app.
Finally, the delivery man called at 11.30pm only to inform me that he was still at the store and that of course, he won't be able to come anymore. Naturally, I waited for the delivery the following morning, but nothing came so I decided to call their customer care to find out what happened to my order.

"Sorry for the delay, somebody will call you back," was the standard response.
"We are dealing with your complaint on priority".
It went on for three days! I was always promised a call-back that never came. I called to rant every day for three days. To my disappointment, I literally asked them to take down their app from the app store so that they cannot victimize more people. Apparently, there are a lot like me who are facing issues with failed deliveries and refunds.
Long story short, my order was finally canceled and I received an SMS on the fourth day (their standard turnaround time for complaints) my complaint had been resolved. Now one week later, I have not yet received my refund!
Try Again
As I said, I don't really have lots of options right now so I have to rely on online shopping for most of our needs.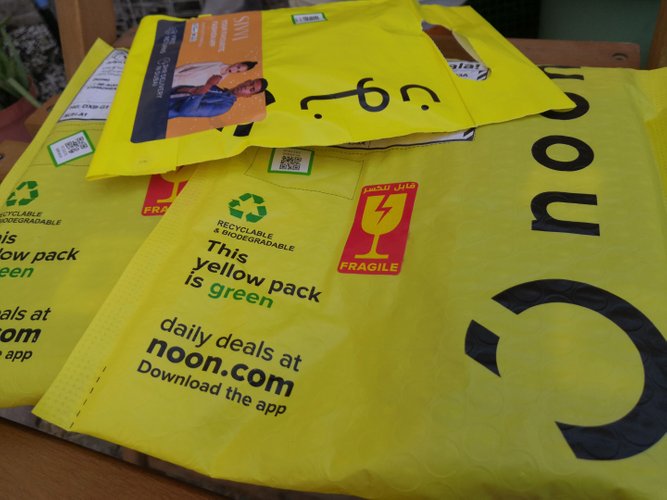 As if I did not learn my lesson yet, my current issue with the first online store wasn't resolved yet and I made another purchase with another. This time it was for non-grocery items. My husband is the one who always uses this service and he did not have any issues so far. Thankfully, my order also came in time and intact.
Today, we need to replenish our pantry. Since we need to purchase heavy items like rice, sugar, milk, etc., I had to order online again. Guess where I ordered?! Yes, the same shop that had not yet refunded my money! LOL. This time around, I tried to only shop those items that can be delivered now and paid cash on delivery.
I guess for now I am tied by the situation until I am able to drive my car again. Online shopping, it is!
I hope next time I will be able to share another in-store shopping experience with you all. Until then!
---
This is my contribution to @dswigle's Market Friday initiative. Do you also have anything to share about your shopping experience? Come, join the fun on Market Friday!



k
---
---