To The North | Full game | Episode 10: Necronte's Tower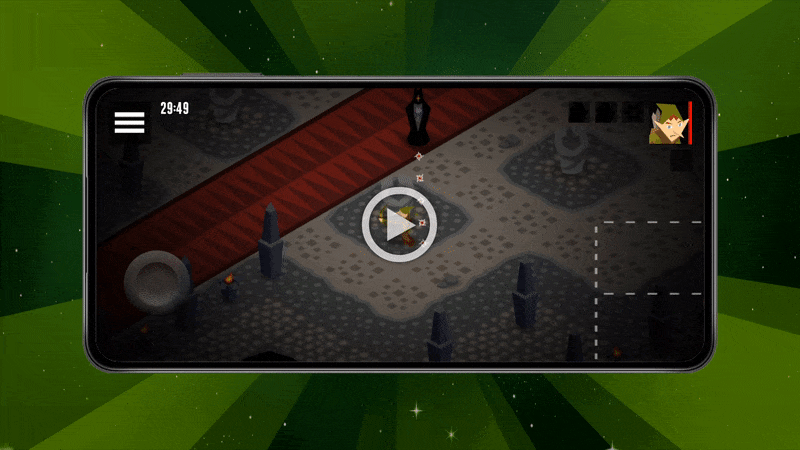 About the game
| | To The North is a 2D adventure game published by Arrovf Games in 2016 for Android, it was the first game of the company. It can be downloaded from Google Play Store. |
| --- | --- |
A JOURNEY FULL OF ACTION AND ADVENTURES IN THE LAND OF GHAIN
The Elves of the North have lived in the Land of Ghain for countless generations. But the peace that reigned in their home has vanished due to the arrival of an evil and powerful sorcerer, know as Necronte. His army of orcs, goblins and other odious creatures has invaded the lands of the elves, enslaving everyone that crosses their path.
In To The North, you will control the brave heroes who must recover their home from the invading hordes of evil.
THE THREAT OF NECRONTE
As Necronte razes the home of the elves, an elf explorer returns after a long journey by sea. He decides to recover his home travelling north, to the Dark Tower, to banish evil with the support of all allies that he may find on his way.
6 PLAYABLE CHARACTERS WITH DIFFERENT ABILITIES
100 LEVELS TO BE DISCOVERED IN 10 EPISODES
LIFE, FORCE AND DEFENSE ENHANCERS
12 DIFFERENT KINDS OF ENEMIES
10 EPISODE BOSSES
3 SLOTS TO SAVE / LOAD GAMES
MULTILANGUAGE ENGLISH / SPANISH

---
Details of the gameplay posted
This is the video of the episode 10 of a total of 10 that make a full gameplay of the game (check my posts for the other episodes).
What's next:
We made it, we have reached the Necronte's tower, the time has come for the final battle for the Land of Ghain!
---
Enjoy the gameplay
---
Official website:
https://www.arrovfgames.com/tothenorth
---
Thanks for watching!
---
---