Will Moises Caicedo move to Arsenal in January?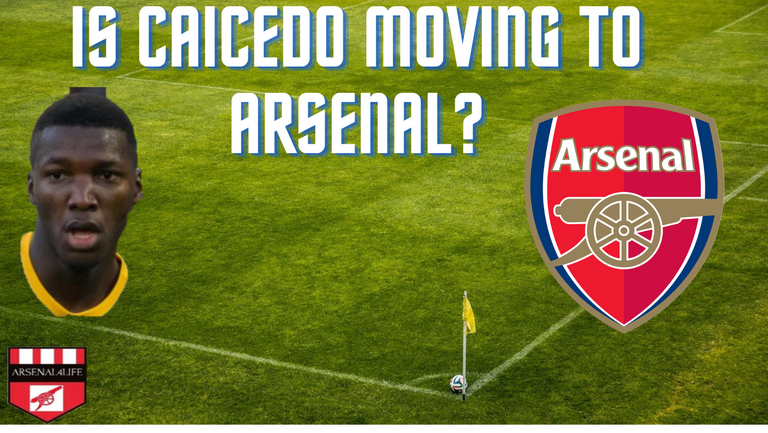 There's been a lot of speculation concerning Ecuadorian and Brighton midfielder Moises Caicedo. All of this was further exasperated by his recent Instagram post where he indicated his desire to leave the Seagulls and bring them their record transfer fee.
Brighton has been a fairly profitable marketplace for Arsenal in recent years. After completing a 50m pounds move for Ben White, the Gunners further strengthened their squad with a 29m pounds deal for out of favour Trossard.
Moises Caicedo is yet another member of the Seagulls Arsenal that is subject to serious interest from Arsenal but it is hard to say where this deal goes.
There are a number of issues surrounding the deal but at the top of the list, De Zerbi isn't willing to lose his player. Let's face it, no club will want to lose a midfielder as talented as Moises Caicedo and this is definitely bothering on the mind of the Brighton hierarchy.
Crazy market days incoming
The next few days leading up to the end of the January transfer window will be crazy. Arsenal, in particular, will be very active in the window, as we try to consolidate our position in the league and add quality depth to the squad.
The interest in Moises Caicedo will almost certainly hit fever pitch before the end of the window but what we know so far is that two different bids have been rejected. A 55m pounds proposal by Chelsea was rejected and then afterwards, a 60m pounds bid from Arsenal was also rejected.
The message from De Zerbi is clear; Moises Caicedo is not for sale but "not being for sale" also has a price and Arsenal will have to pay it to get their man.
Leandro Trossard has looked quite good in an Arsenal shirt this season. His two games have been against Manchester clubs and in both games, he looked impressive but there's still a nasty taste in the mouth of Arsenal fans because of the Murdryk saga.
On one hand, Moises Caicedo will add immense quality to our midfield and would also give us an alternative to Thomas Partey. Secondly, and less importantly, it will feel like we one-upped Chelsea in the deal, IF he ends up at the Emirates at the end of the season.
Arsenal and Chelsea are still in the fight but for two different reasons. Chelsea is trying to salvage this nightmare of a season and building for the coming seasons, while Arsenal is in the hunt for a surprise title and Moises Caicedo has the potential to add to either team's struggle.
For Chelsea, Caicedo will be a welcomed addition to an ageing midfield ravaged by injuries. For Arsenal, he would add quality depth and protection against any potential knock that Partey could receive.
Speaking of Partey, he was hooked at half time and that left the team exposed but the real problem is that Arteta talked about an MRI scan for the Ghanaian midfield destroyer. This makes it even more paramount for Arsenal to get Caicedo as Elneny is probably out for the season, and Lokonga is not a number 6.
Moises Caicedo could be plying his trade in London before the end of the season but will it be in the inferior Blue side or will it be at the home of title contenders? I certainly hope he moves to Arsenal but if he doesn't, I hope Edu and the transfer team are working to plug the obvious gap in our midfield.
We're chasing the title and we can't take anything for granted. We have to strike decisively and bring in reinforcement, and Moises Caicedo certainly ticks the box. Until we meet again, up the Arsenal.

---
---