[ EN | PT ] Why are there so many Linux? | Por que existem tantos Linux?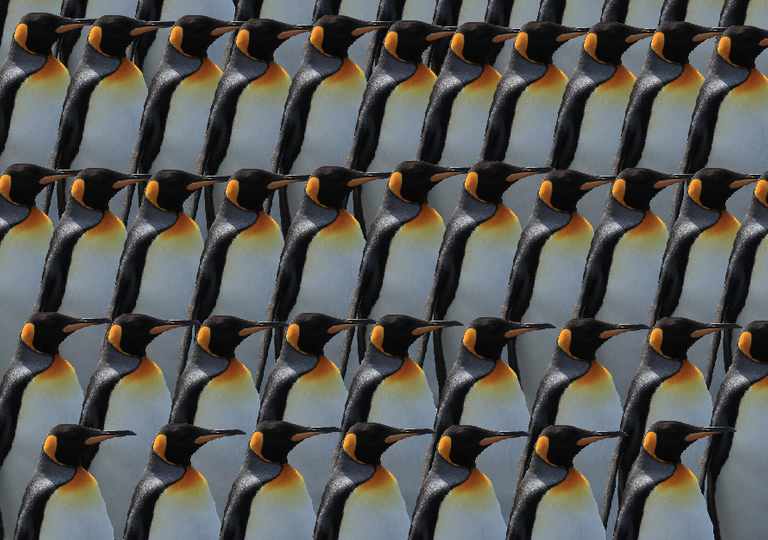 English Version
This is a frequently asked question among beginners, but it has a much more complex answer than it sounds, and this is linked to the nature of Linux-based systems.
The first GNU/Linux system was founded on the ideals of freedom and code modification and sharing. Among such ideals is the idealized belief that no one should be deprived of access to the source code of the program they are using, and this is reflected both in the foundations of the GPL license and in the community itself. Anyone can take the code, study it, create a fork and repost it, adapting it for a specific purpose, and when they do, they're also signing a document saying that they give up the exclusive right to that code to let the community study it. it and reuse it any way you want.
Because of this, there are several types of projects based on free software, ranging from the most generalist to the most specialist. Each of these projects can be updated and maintained by one or more teams, and forked by gaining a new project based on the previous one, but running completely independently of it.
Generalist projects
Generalist projects are those that try to abstract several features to reach a larger group of people or projects on which it will be based. Some projects, such as Debian, are extremely generalist, with the sole focus of generating a stable environment for the end user, serving both base users and servers or even the cloud. Other projects may be more specialist, but focused on developing more general software, such as XML and JSON request interpretation libraries, which are focused on just transforming objects into requests and responses into objects, but that can be used to develop more complex applications. generalists.
One of the advantages of developing more general software is being able to reach a larger number of people. Microsoft has done this for decades with Windows, creating an environment that was familiar and simple to use for both home users and high-profile professionals, and large free software projects like Ubuntu, Arch, and Fedora follow suit. today.
Another advantage is being able to reuse this code later to make a more specialist project. Debian is a great example of this, serving as the basis for large specialist projects such as Kali Linux.
A major disadvantage is having a very large scope, which increases the complexity of the project. The more requirements the project has to meet, the higher its productivity.
Expert projects
Specialist projects are those that have a much narrower focus, meeting a smaller amount of requirements. This project can be based on more general projects or built entirely from scratch.
One advantage is being able to focus on a much more specific niche, rather than fighting for space between more general projects. Kali, for example, is a reference in pentesting, a much more specific and focused area than the project on which it was based (Debian).
Another advantage is being able, in most cases, to meet a smaller portion of requirements. Instead of having to take care of managing windows, folders and various other details, for example, Tails just focuses on meeting the privacy feature, encapsulating network requests in Tor network packages and leaving everything else to Debian to manage. .
Ok, but which of the thousands of Linux should I choose?
This depends a lot on your goals, experience, personal ambitions, field of expertise and other such things. A novice user might like Ubuntu's features, a manager might prefer Debian's stability, a network administrator might prefer Kali, and a programmer might prefer KDE Neon. There is no right or wrong, only what suits your needs best.
That's why there are so many Linux: to be able to meet the needs of all possible professionals, from the most basic to the most advanced, from the most generalist to the most specialist.
---
---
Versão em Português
Essa é uma pergunta frequente entre os iniciantes, mas que possui uma resposta muito mais complexa do que parece, e isso está ligado à natureza dos sistemas baseados em Linux.
O primeiro sistema GNU/Linux foi fundado sobre os ideais de liberdade e de modificação e compartilhamento de código. Entre tais ideais está a crença idealizada de que ninguém deveria ser privada de ter o acesso ao código-fonte do programa que está utilizando, e isso é refletido tanto nos fundamentos da licença GPL quanto na própria comunidade. Cada um pode pegar o código, estudar ele, criar um fork e repostar, adaptando ele para um fim específico, e, quando faz isso, está também assinando um documento dizendo que abre mão do direito de exclusividade daquele código para deixar a comunidade estudá-lo e reutilizá-lo da forma que desejar.
Por causa disso, existem diversos tipos de projetos baseados em software livre, indo desde o mais generalista até o mais especialista. Cada um desses projetos pode ser atualizado e mantido por uma ou mais equipes, e receber um fork ganhando um novo projeto baseado no anterior, mas funcionando de forma completamente independente do mesmo.
Projetos generalistas
Projetos generalistas são aqueles que tentam abstrair diversas funcionalidades para atingir um grupo maior de pessoas ou de projetos no qual será baseado. Alguns projetos, como o Debian, são extremamente generalistas, tendo como único foco gerar um ambiente estável para o usuário final, servindo tanto para usuários base quanto para servidores ou até mesmo para a nuvem. Outros projetos podem ser mais especialistas, mas focados no desenvolvimento de softwares mais generalistas, como bibliotecas de interpretação de requisições em XML e JSON, que são focadas em apenas transformar objetos em requisições e respostas em objetos, mas que podem ser usadas para desenvolver aplicações mais generalistas.
Uma das vantagens de se desenvolver um software mais generalista é poder atingir uma quantidade maior de pessoas. A Microsoft fez isso durante décadas com o Windows, criando um ambiente que era familiar e simples de usar tanto para usuários domésticos quanto para profissionais de alto nível, e grandes projetos de software livre, como Ubuntu, Arch e Fedora, seguem o mesmo caminho até hoje.
Outra vantagem é poder reutilizar esse código depois para fazer um projeto mais especialista. O Debian é um ótimo exemplo disso, servindo de base para grandes projetos especialistas, como o Kali Linux.
Uma grande desvantagem é ter um escopo muito grande, o que aumenta a complexidade do projeto. Quanto mais requisitos o projeto tiver que atingir, maior será a sua produtividade.
Projetos especialistas
Projetos especialistas são aqueles que tem um foco muito mais restrito, atendendo uma quantidade menor de requisitos. Esse projeto pode ser baseado em projetos mais generalistas ou construídos inteiramente do zero.
Uma vantagem é poder focar em um nicho muito mais específico, ao invés de lutar por um espaço entre projetos mais generalistas. O Kali, por exemplo, é referência em pentest, uma área muito mais específica e focada que o projeto em que foi baseado (Debian).
Outra vantagem é poder, em grande parte das vezes, atender a uma parcela menor de requisitos. Ao invés de ter que cuidar do gerenciamento de janelas, pastas e vários outros pormenores, por exemplo, o Tails se foca apenas em atender ao recurso de privacidade, encapsulando requisições de rede em pacotes da rede Tor e deixando todo o resto para o Debian gerenciar.
Ok, mas qual dos milhares de Linux eu devo escolher?
Isso depende muito dos seus objetivos, experiência, ambições pessoais, área de atuação e outras coisas do tipo. Um usuário mais iniciante pode gostar das funções do Ubuntu, um gerente pode preferir a estabilidade do Debian, um administrador de redes pode preferir um Kali e um programador pode preferir o KDE Neon. Não existe um certo ou errado, apenas o que atinge melhor as suas necessidades.
É por isso que existem tantos Linux: poder atender as necessidades de todos os profissionais possíveis, desde o mais básico até o mais avançado, do mais generalista até o mais especialista.
---
---