Gas station.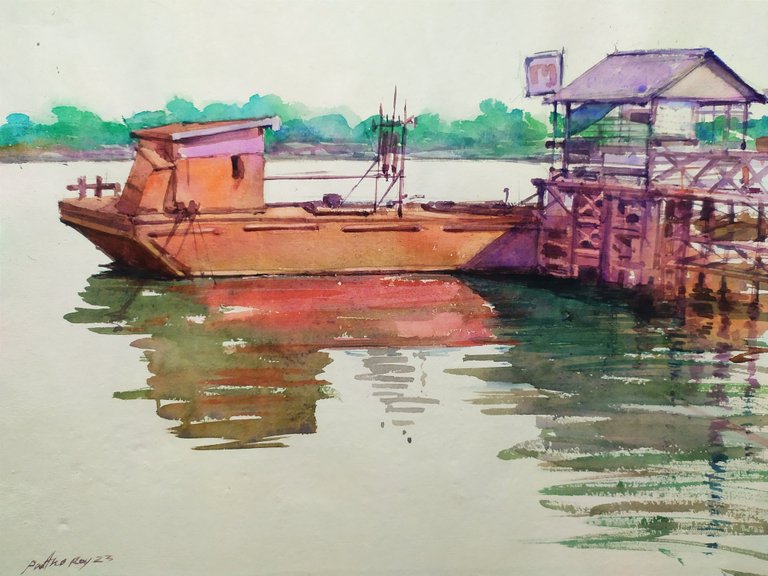 Watercolor on paper.
This place is used as a gas station.Gas tanker ship stop here.The gas is taken from the ship and kept in the gas holder.The place in our city is known as Muktijoddha Park.There is a recreation center next to it where people come to visit.
process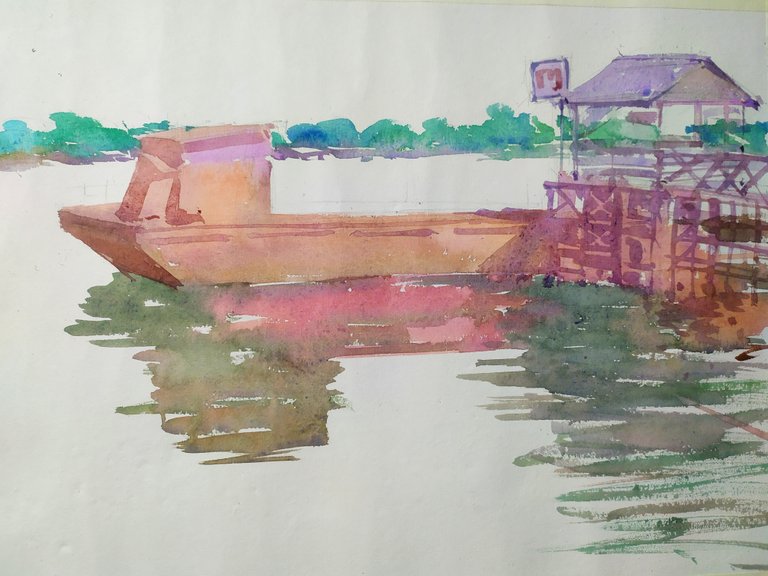 I Keep the paper white in some parts of the painting.Try to focus on the main subject.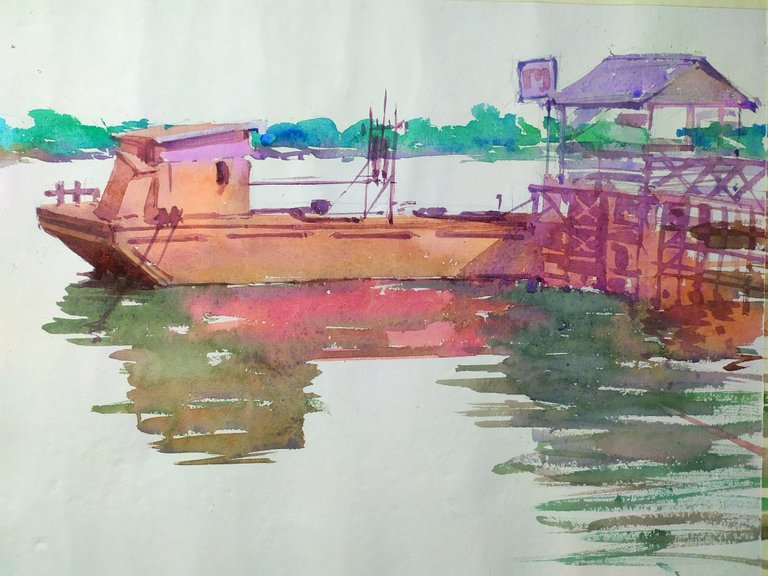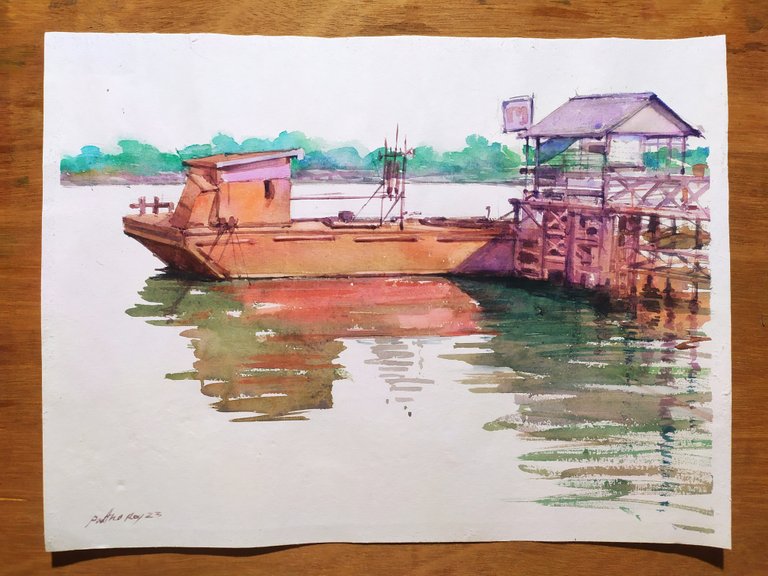 you can find me on other sites.
facebook
instagram
nftshowroom
Artstation
objkt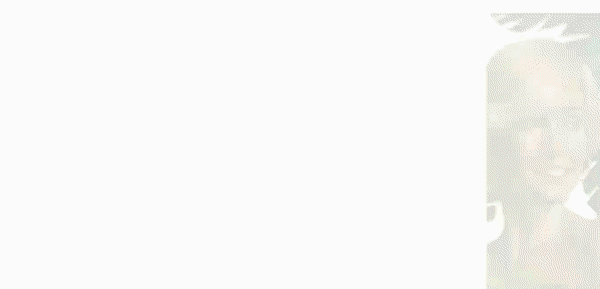 ---
---