¡CONVIVE CONMIGO UN GRANDIOSO DÍA ENTRE SOMBRAS AL ESTILO @artmedina! // ¡LIVE WITH ME A GREAT DAY AMONG SHADOWS IN THE @artmedina STYLE!
¡Hola queridos amigos de Hive! Grandiosa iniciativa @shadowhunters de organizar este concurso, que es en nª 8 que ofrece la comunidad de @ocd. No quería quedarme atrás y poder participar. Gracias por darme la oportunidad de expresar mi vivencia diaria por medio de sombras. Reflejo de un cúmulo de acciones, gestos que nos mueven en nuestra vida con un toque no tan tradicional para mi, pero disfruté bastante. Me dieron nuevas perspectivas de ver las cosas por medio de "MUESTRA TU DíA EN SOMBRAS".
¡Hello dear Hive friends! Great initiative @shadowhunters to organize this contest, which is in nª 8 offered by the @ocd community. I did not want to be left behind and be able to participate. Thank you for giving me the opportunity to express my daily experience through shadows. Reflection of an accumulation of actions, gestures that move us in our life with a touch not so traditional for me, but I enjoyed it a lot. They gave me new perspectives on seeing things through "SHOW YOUR DAY IN SHADOWS".
Quise relatar mi día o mis simples aventuras diarias como historia de un cuento. Con el propósito que se incorporen y vivan mis 24 hrs de vida recién pasadas. Que disfrutan y se apasionen conmigo por medio de esta secuencia de fotografías de mi en sombras, que finalmente decidí presentarlas en curiosas y chistosas animaciones.
I wanted to relate my day or my simple daily adventures as the story of a story. With the purpose that they join and live my 24 hours of life just passed. May they enjoy and become passionate about me through this sequence of photographs of me in shadows, which I finally decided to present in curious and humorous animations.
Esta dinámica presentación de sombras mías. Refleja a @artmedina en movimiento. con hábitos comunes a ustedes y en pro de gozar de los pequeños momentos que te edifican cada vez más.
This dynamic presentation of my shadows. It reflects @artmedina in motion. with habits common to you and in order to enjoy the little moments that build you up more and more.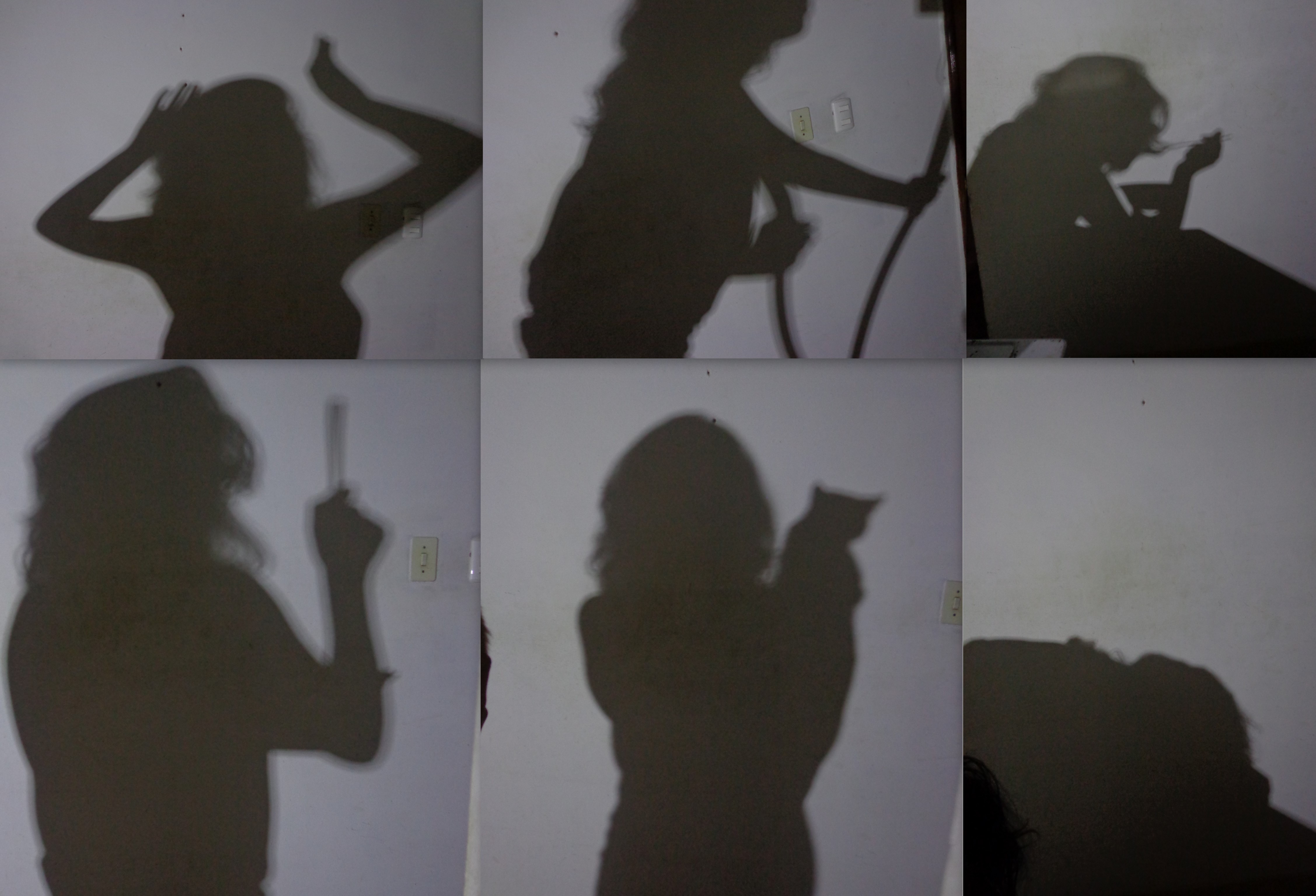 Fotografía tomada por @artmedina.
¡VAYA VAYA! ¡QUE GRANDIOSO DíA EL CREADOR ME HA REGALADO! como una página en blanco, para escribir mis historias y ponerle color a mis vivencias en ella.
Estoy emocionada salir de la cama y lo demuestro con unos ricos estiramientos corporales. ¡Fuera la flojera!
¡GO GO! ¡WHAT A GREAT DAY THE CREATOR HAS GIVEN ME! like a blank page, to write my stories and add color to my experiences on it.
I am excited to get out of bed and I show it with some rich body stretches. ¡Away with laziness!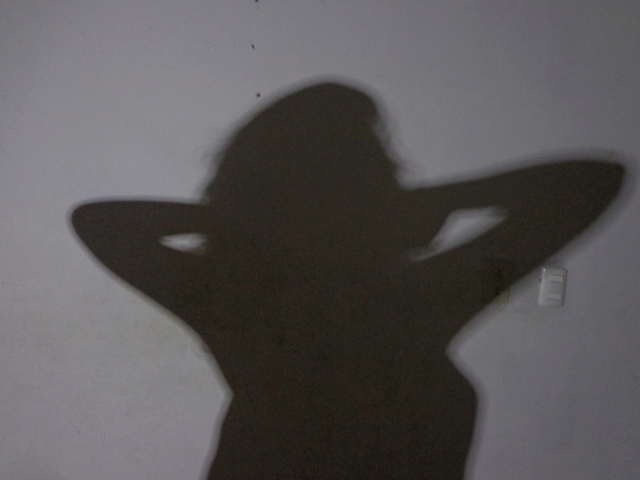 Fotografía tomada por @artmedina.
¡Que refrescante el roce del agua en mi rostro! Higienizo mi boca y mi cara para dar la mejor sonrisa y la buena cara posible a las situaciones que se presentan en cada día vivido... para muchos es un reto. Para otros es una simple ligereza, porque tienen la suficiente sabiduría, fe y confianza para salir a flote.
Cuerpo, corazón y mente sanos... con el ejercicio trato de lograrlo. No soy muy constante, pero se la importancia de cuidar nuestro cuerpo. ¡Es nuestro templo, Quiérelo!
¡Con un par de secuencias en tan solo 30 minutos! Verás la diferencia en tu estado de animo. ¡Es asombroso!
¡How refreshing the touch of water on my face! I sanitize my mouth and my face to give the best possible smile and face to the situations that arise in every day I have lived... for many it is a challenge. For others it is a simple lightness, because they have enough wisdom, faith and confidence to float.
Healthy body, heart and mind... with exercise I try to achieve it. I am not very constant, but I know the importance of taking care of our body. ¡It's our temple, love it!
¡With a couple of sequences in just 30 minutes! You will see the difference in your mood. ¡It's amazing!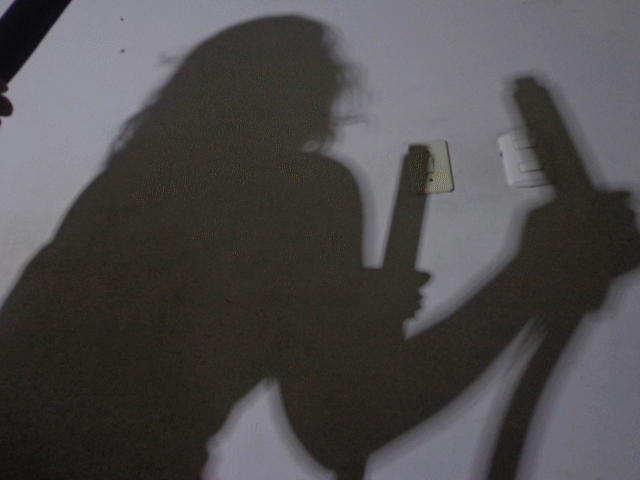 Fotografía tomada por @artmedina.
Luego de un reconfortante ejercicio. Mi desayuno ya esta servido. En mi casa nos turnamos para cocinar, aunque son más las ocasiones en que la preparamos juntos. ¡Doy gracias a Dios por proveer cada dìa mis tres comidas esenciales! Esta vez fue otro integrante de mi familia que siempre me deslumbra con sus comidas. ¡Mi hermana es un amor!.
After a comforting exercise. My breakfast is already served. In my house we take turns cooking, although there are more occasions when we prepare it together. ¡I thank God for providing my three essential meals every day! This time it was another member of my family who always dazzles me with their meals. ¡My sister is a sweetheart!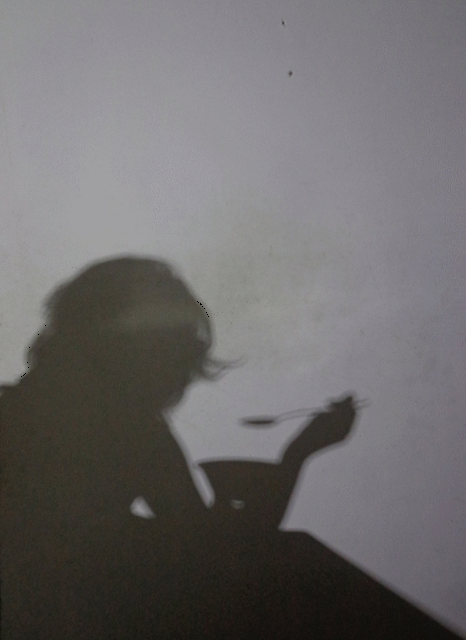 Fotografía tomada por @artmedina.
Ya con toda la energía debía ponerme al día con mis asignaciones de la universidad, la cual estoy cursando el semestre de manera online. Eso no significa que sea más fácil... el nivel de exigencia por parte de mis profesores y compromiso por entregar los ejercicios, conectarme a la hora pautada de clase y salir bien sigue siendo el mismo.
Already with all the energy I had to catch up with my assignments from the university, which I am taking the semester online. That does not mean that it is easier ... the level of demand from my teachers and commitment to deliver the exercises, connect to the scheduled time of class and do well remains the same.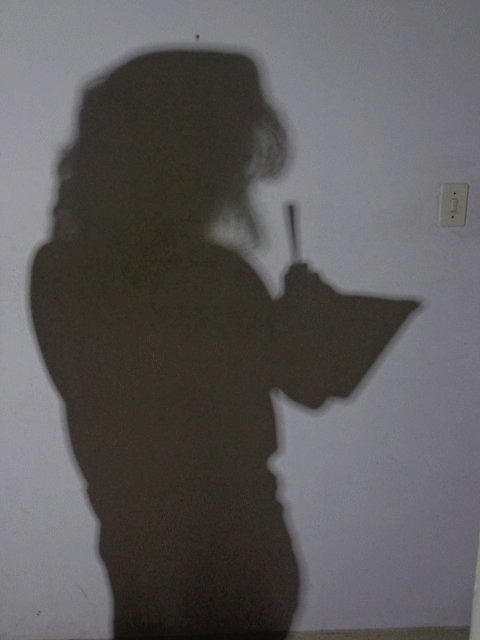 Fotografía tomada por @artmedina.
Tiempos gratos es jugar con mi gato. A veces me pregunto ¿Quien es la terapia para quien? porque el se relaja con mis masajes y yo obtengo quietud y serenidad al acariciarle.
También disfruto de reunirme con amigos, congregarme a escucharla palabra de Dios, pintar en lienzos, escribir poemas y observar la naturaleza.
Pleasant times is playing with my cat. Sometimes I wonder ¿who is therapy for whom? because he relaxes with my massages and I get stillness and serenity when caressing him.
I also enjoy meeting friends, congregating to listen to the word of God, painting on canvas, writing poems, and observing nature.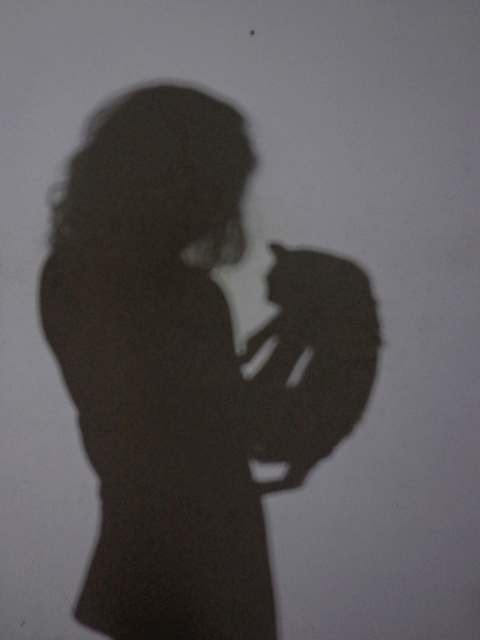 Fotografía tomada por @artmedina.
Luego de hacer mis quehaceres, publicar en la plataforma, relacionarse, aprender algo, recrearme ¡Simplemente respirar una vez! ...voy a dormir. En busqueda de mi cómoda cama y suave almohada.
After doing my chores, posting on the platform, socializing, learning something, recreating myself, just breathe once!... I go to sleep. In search of my comfortable bed and soft pillow.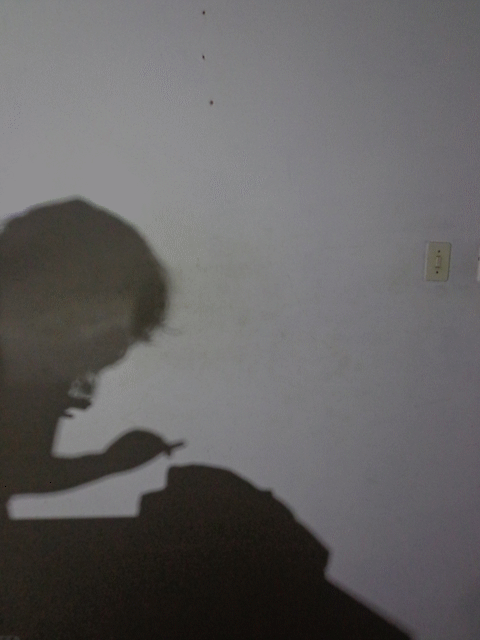 Fotografía tomada por @artmedina.
En la espera de que termine la noche y florezca un nuevo amanecer. Lista para escribir nuevamente otro página en blanco que me ha otorgado Dios... Llamada Vida. ;)
¡Así fue mi día por medio de sombras! Encantada de esta publicación.
ESPERO QUE SE REPITA LA OCASIÓN ¡BENDICIONES!
Waiting for the night to end and a new dawn to bloom. Ready to write again another blank page that God has given me ... Called Life. ;)
This was my day through shadows! Delighted about this post.
I HOPE THE OCCASION IS REPEATED BLESSINGS!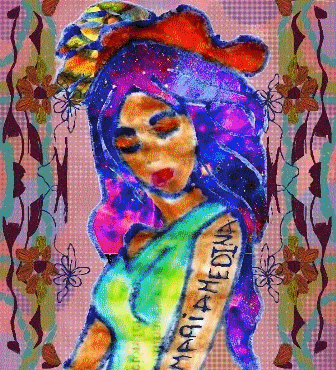 I hope you like it.
See you in the next post.
¡GRACIAS!
Copyright @artmedina - All rights reserved

---
---