Greens and blues.
Hello friends,
Summer break is ending soon, we try to go for a walk as often as we can. I enjoy different ranges of greens in the trees and our beautiful blue sky these days.
I tried to make a set of trees pictures here. I was surprised this this time we didn't get to see any squirrels.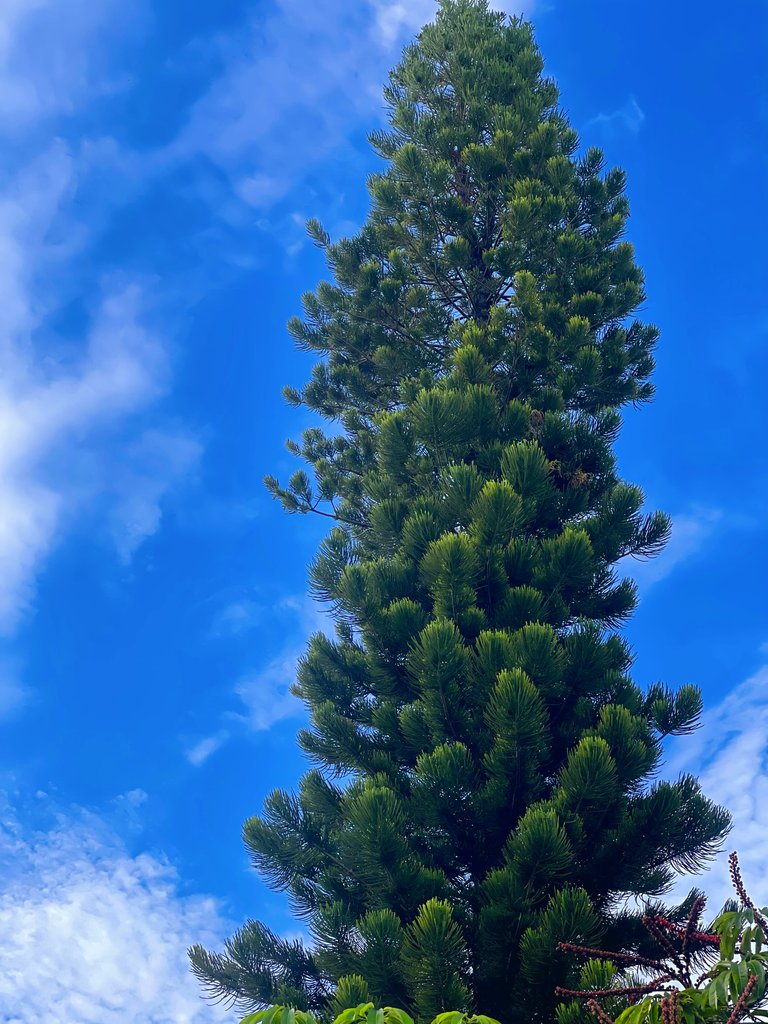 We usually go for a walk closer to the evening since during the day the temperature is around 31 C or 88F which is too hot for me.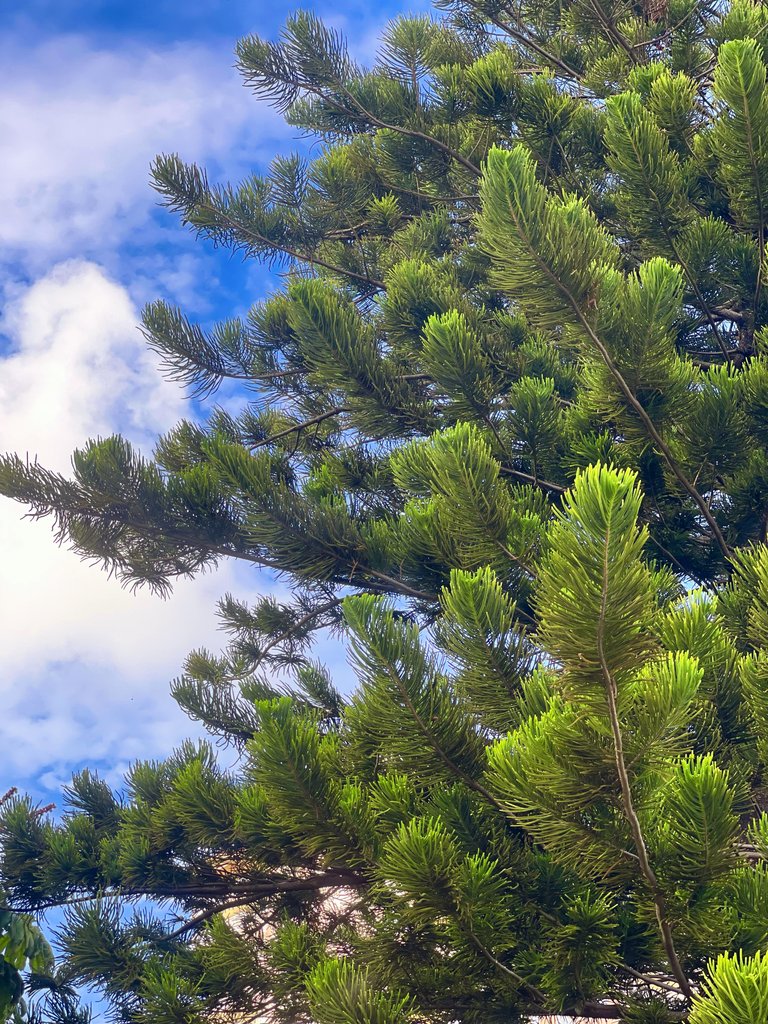 It's handy to have kids ride their bikes and getting some energy out, while I can take a few pictures. We don't go to the beach as often, it's been rough and windy there lately. The flags were red and purple, which means it's dangerous for swimming and marine life is active.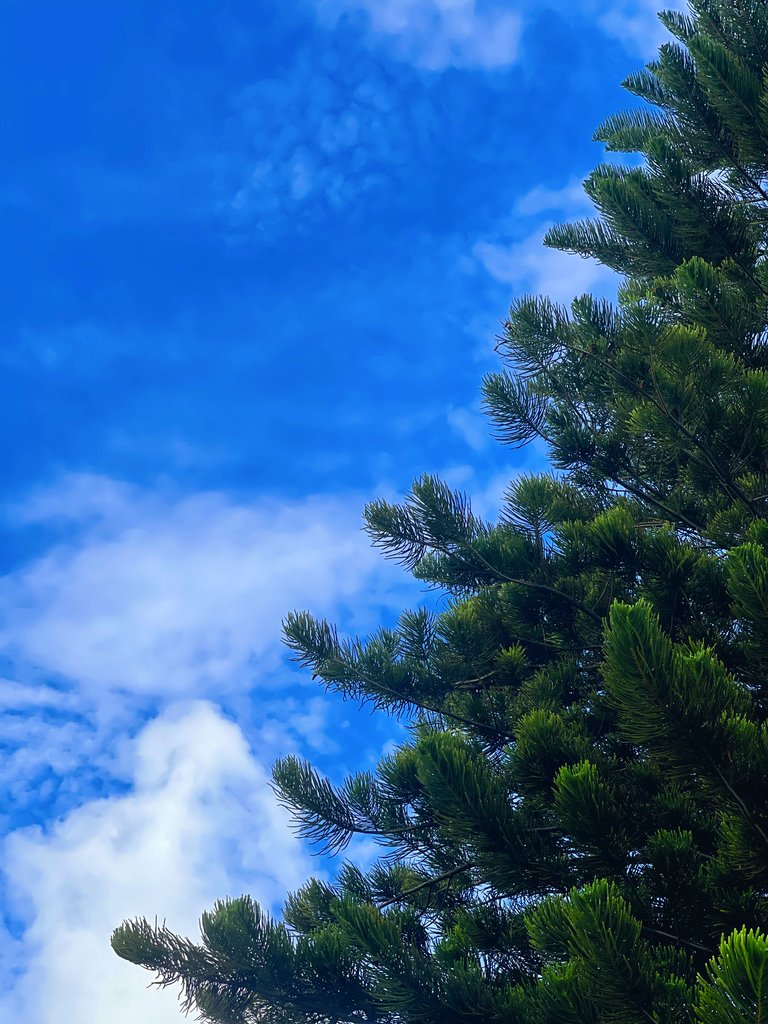 It's been awhile since we traveled anywhere far, so I might next time get some spring pictures that I didn't get chance to share.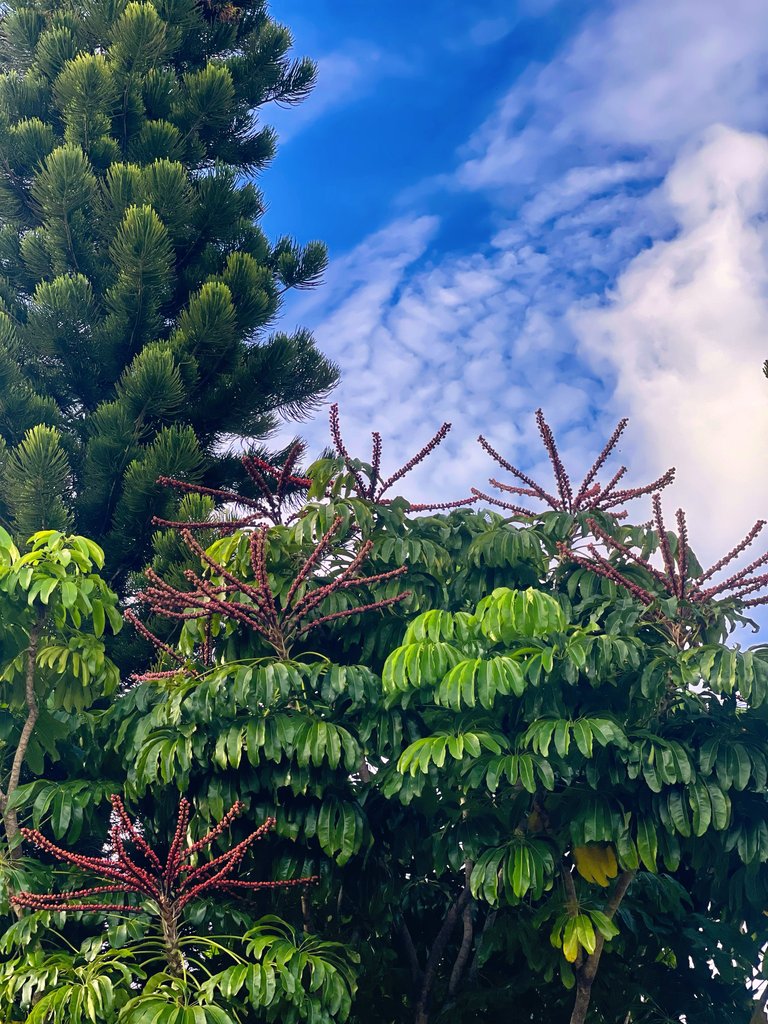 I hope you enjoyed the photos.
All the photos in this post are taken by me, copyright (c) @artmom.
| Device | IPhone 12 Pro |
| --- | --- |
| Theme | Nature |
| Object | Trees and sky |
| Captured by | @artmom |
Thank you for visiting!
---
---