The Evil Sandwich from Silver Mamma Chef's Kitchen
Good morning to all my Sandwiteer friends.
It's time for another "Sandwich".
Today, I went and peeped into "Silver Mamma Chef's Kitchen" to see what she was up to.
Nothing much seemed to be happening there, she was busy making a sandwich with left overs from the night before, I mean...there's "no waste of taste" now is there...not here on the Sandwiteer community
So let me share with you, this Sandwich, Silver Mamma Chef was busy making.
Mmmm!...Silver Mamma Chef had a slight Evil look on her face this morning, I wonder why?.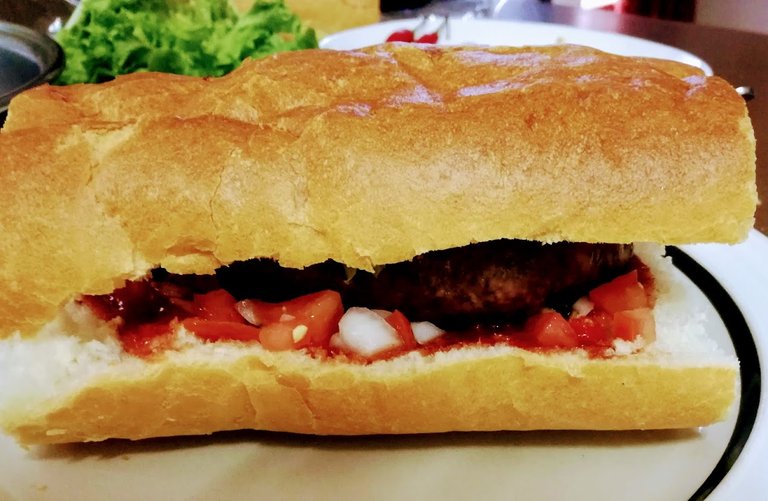 She cut a long piece off a French loaf and sliced it through the middle with her sharp knife.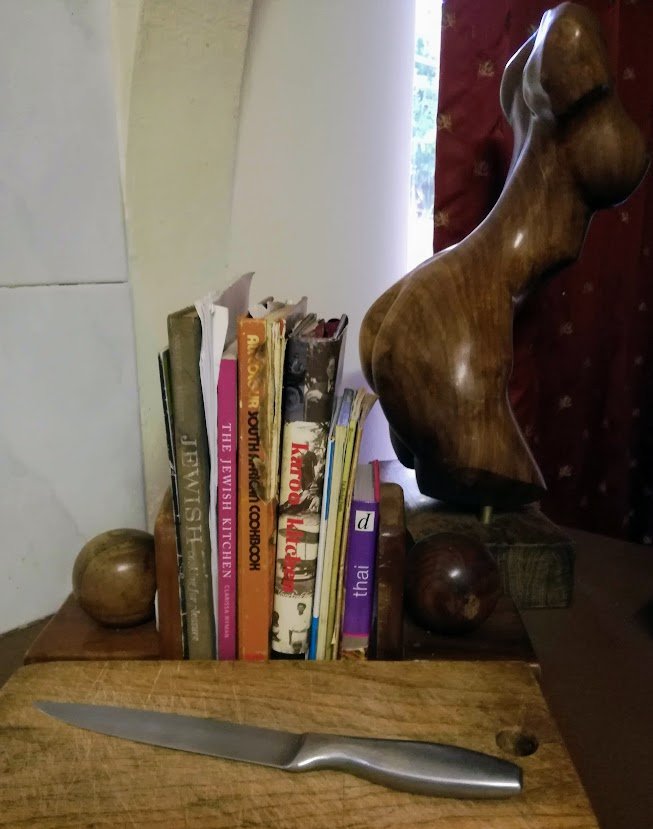 Papa Chef always says, Silver Mamma Chef's an expert when it comes to using that sharp knife in her kitchen.
He's almost afraid when he watches her in action with that knife...he even said, "He wouldn't like to be the person that makes her mad while she's waving that knife around the kitchen" Lol.
Poor Papa Chef always disappears when Silver Mamma Chef has that knife in her hand,...I mean, he doesn't want to annoy her now, does he? Hehe!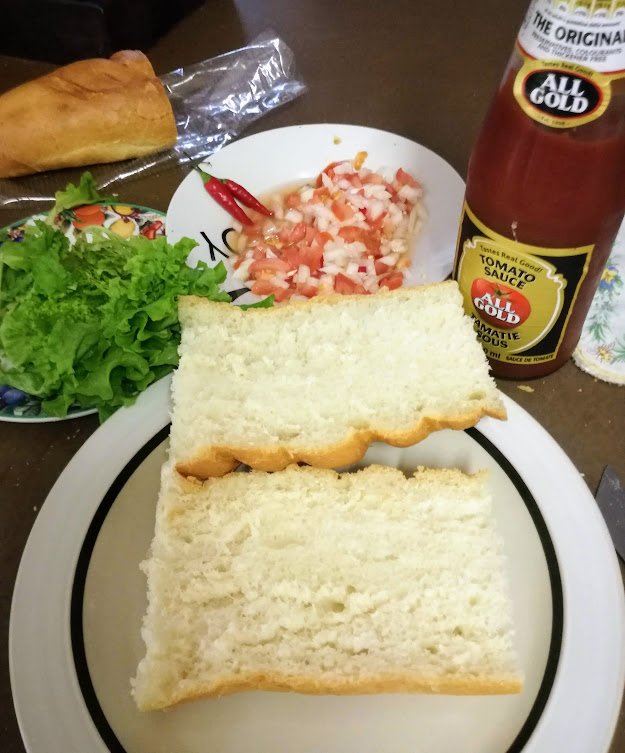 The ingredients for the sandwich is the following:
French loaf
Tomato sauce (bloody red)
Boerewors
Lettuce
Tomato, onion and chili sambals (very hot)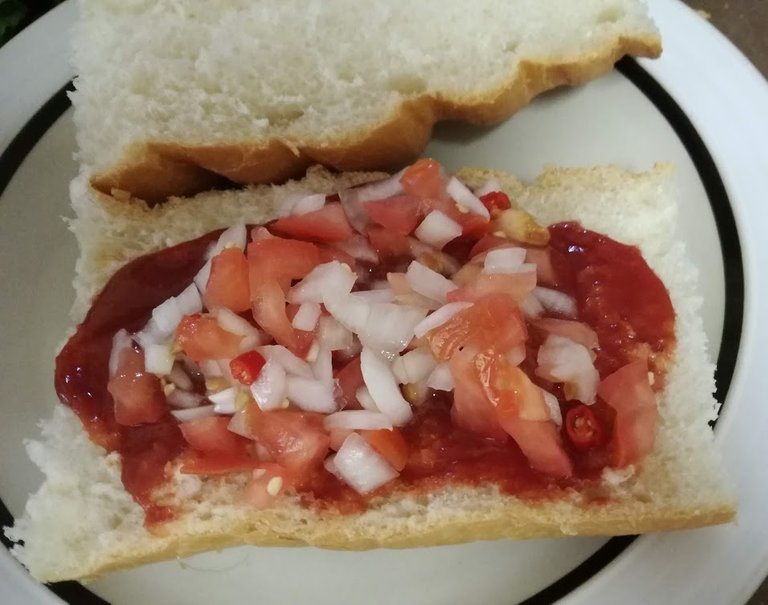 Silver Mamma Chef poured the tomato sauce generously over the bread, then piled the hot sambals on top of the bloody red tomato sauce.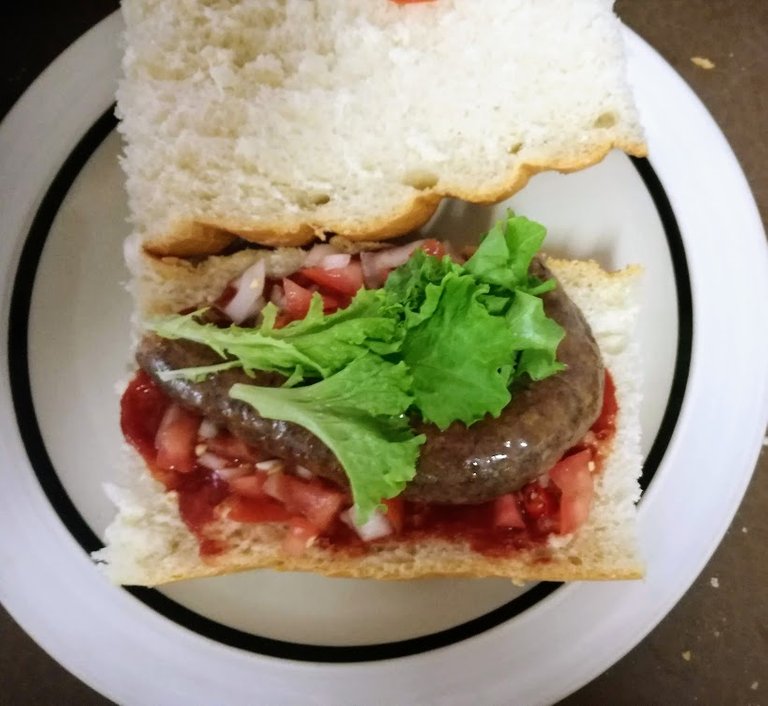 She sliced through the left over boerewors with precision, then put it on top of the hot sambals with a piece of green fresh lettuce.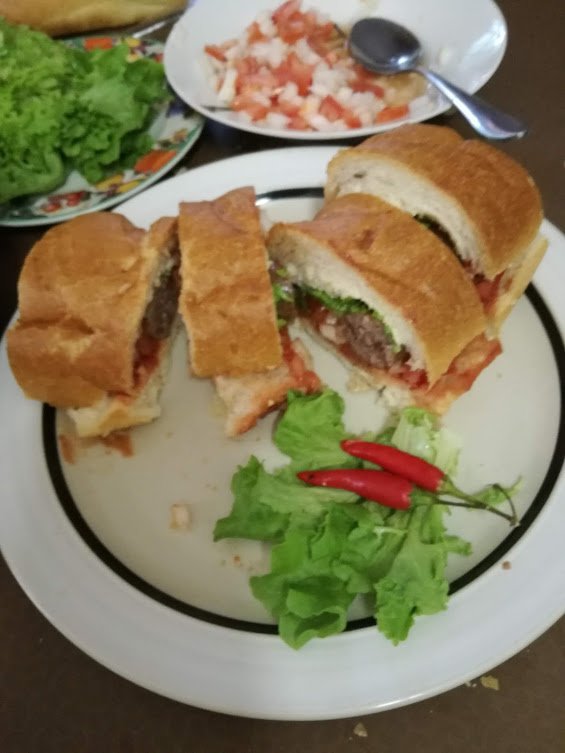 Then Silver Mamma Chef took that sharp knife and gleefully cut the bread into slices.
Silver Mamma Chef always gets that evil smile on her face, when she uses that knife.
Even the dogs flee from the kitchen when she's using that knife.
Well, my dear folks...that's all from Silver Mamma Chef's Kitchen today.
I hope you like her Evil Sandwich.
Until next time, happy Sandwich making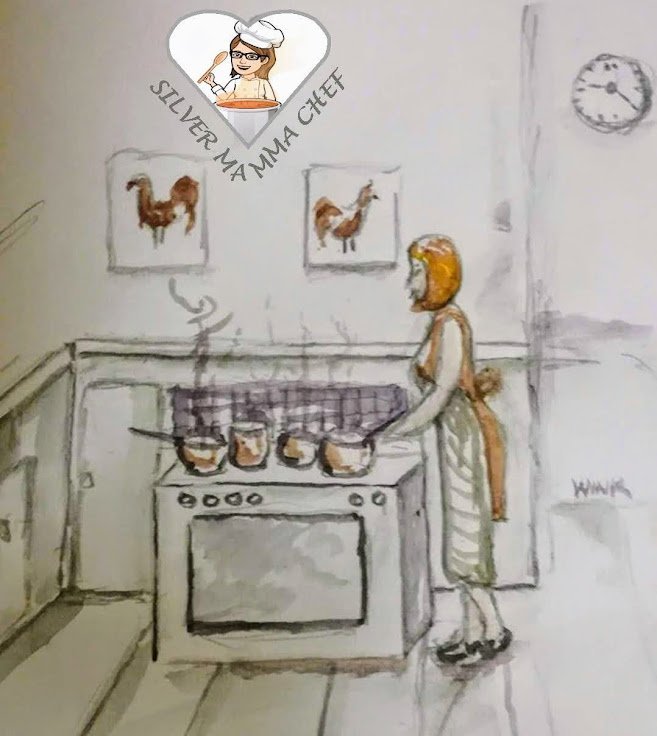 Directly from Silver Mamma Chef' Kitchen with love.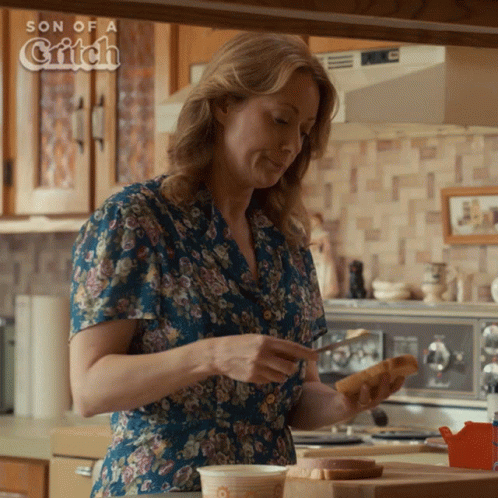 Happy Sandwich Making

HIVE SILVER BLOGGERS SUBSCRIPTION LINK:
If you're between the ages of 40 and 100 and have a passion for blogging and cryptocurrency plus have some wisdom to share, please stop by and subscribe to the new exciting Hive Silver Bloggers Community that is already attracting some of the best talent here on Hive.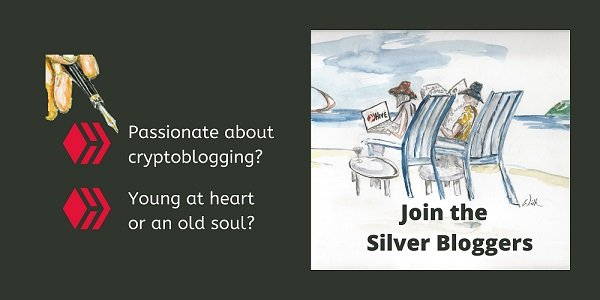 Thank you for stopping by.

All photos property of @artywink
Original content by @artywink
---
---