Travel with me to Hout Bay Harbor
Would you like to travel with me to Hout Bay Harbor South Africa?
I would really like to share my experience with you.
So...lets pack those travel bags and set off to one of my favorite places in South Africa, Cape Town, which is situated on the Southwest Coast, and is surrounded by two Oceans, the Atlantic and the Indian Ocean.
On our travels, we stopped at Hout Bay Harbor Fish Market to buy some fresh fish to take home and fry for dinner, it was really yummy.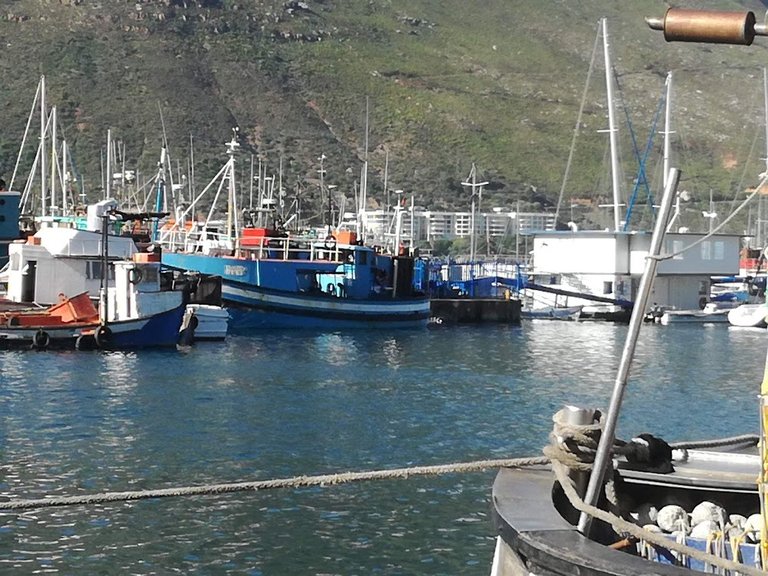 Firstly...let me tell you a little about Hout Bay.
Hout Bay, dating back to 1653 when it was established, is a beautiful and unique coastal suburb of Cape Town, it lies in the valley on the Atlantic Seaboard of the Cape peninsula, hidden between two mountains 20 kilometers from Cape Town City.
A few fishing boats can be seen amongst Yachts and sailboats in the Bay.
(Hout Bay) means (Wood Bay), it's also known for it's yellow-wood trees grown in the ravines in the valley.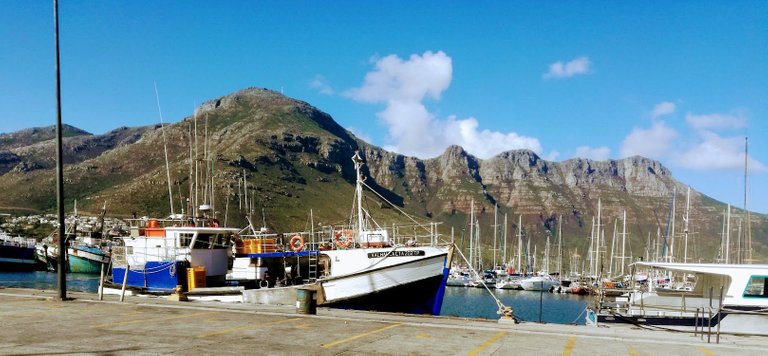 This little Village has so much to offer, like walking trails, horse riding, water sport and a whole lot of fun things to do.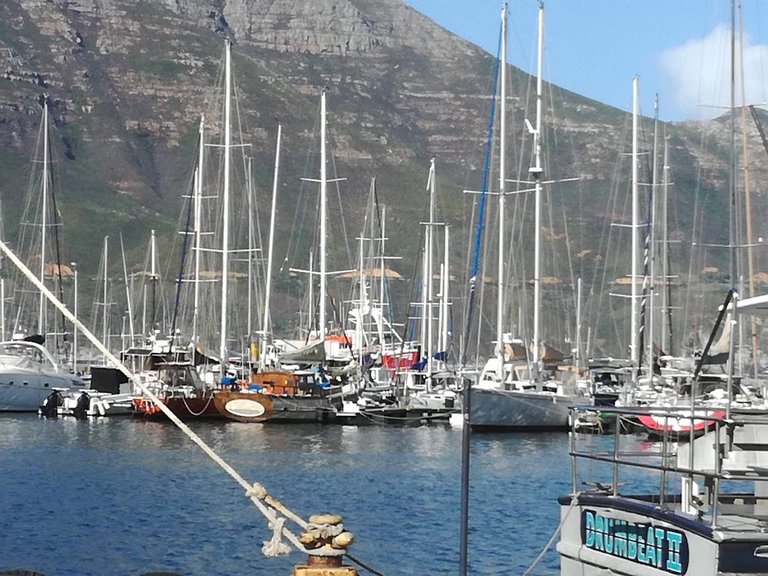 There is a small fisherman settlement, fishing village, close to the harbor from where it's convenient for the fisherman to take their boats to sea.
Unfortunately ,with new restrictions put in place by the Government, these people are struggling to make a living.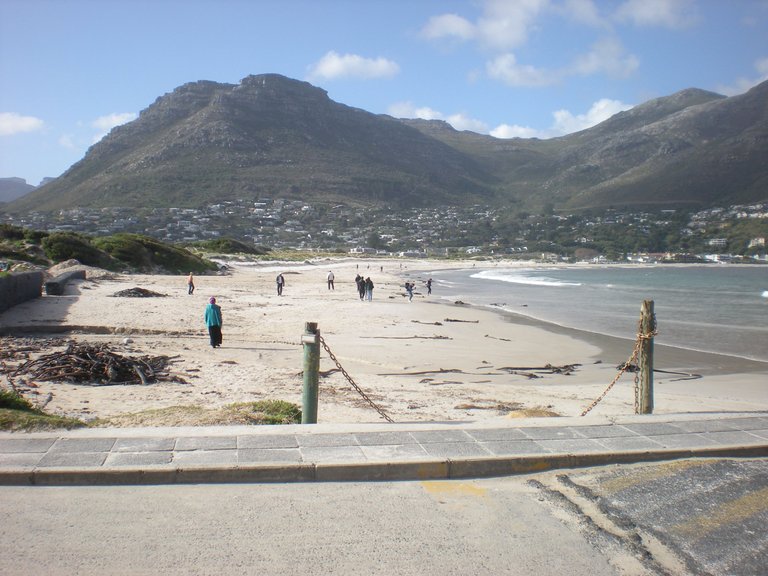 The beach along side the bay resting at the foot of the mountain, with it's magnificent views, is where one can stroll peacefully and enjoy the fresh air, or take one's dog for a walk on the white sands and listen to the sea-gulls call to each other as they hover over the sea shore, looking for food.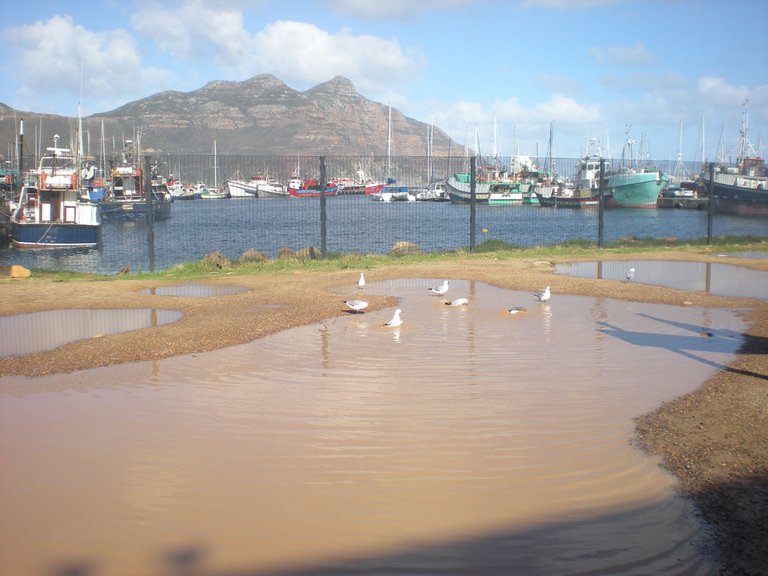 The sea-gulls love to frolic in the puddles of sea water on the side of the bay.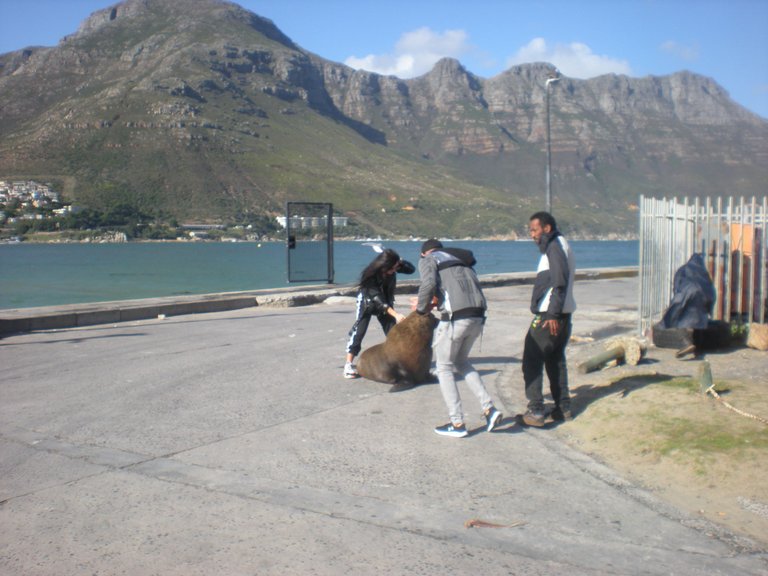 One can have one's photo taken with a seal, at a price of cause...I sneaked this one.
They're so big and fat, soooo adorable... love to pose for the camera too I might add, Lol!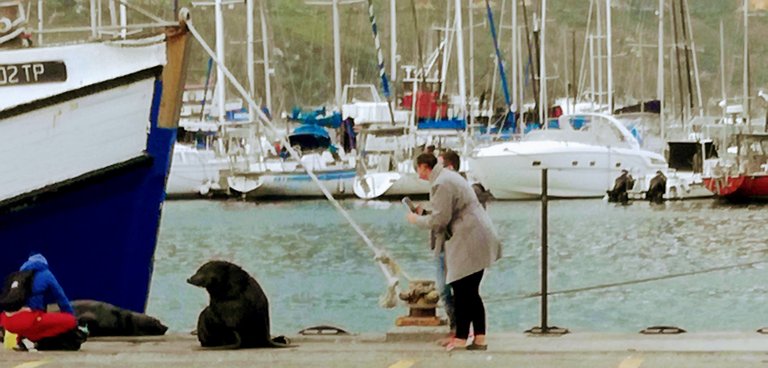 There are a couple of Seals which are very tame and are fed fish by the local people. They love the attention from humans, they're like huge puppy dogs...so adorable Lol!!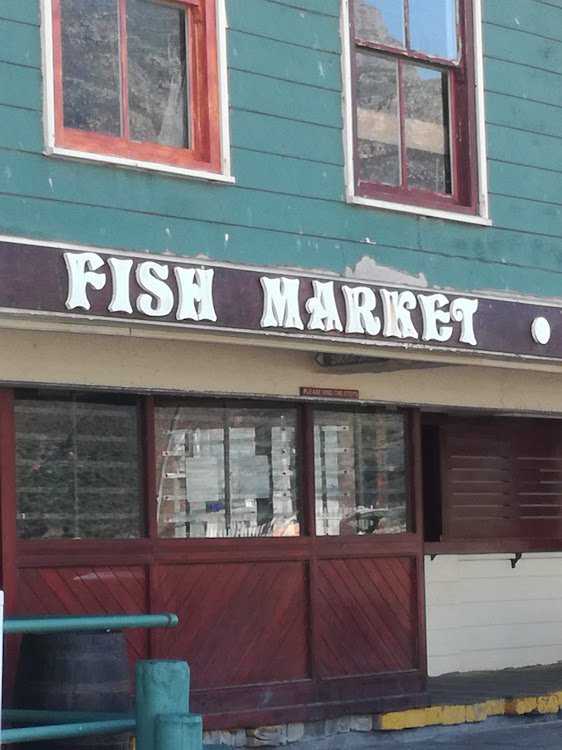 We made our way to the Fish Market where we bought some lovely fresh fish.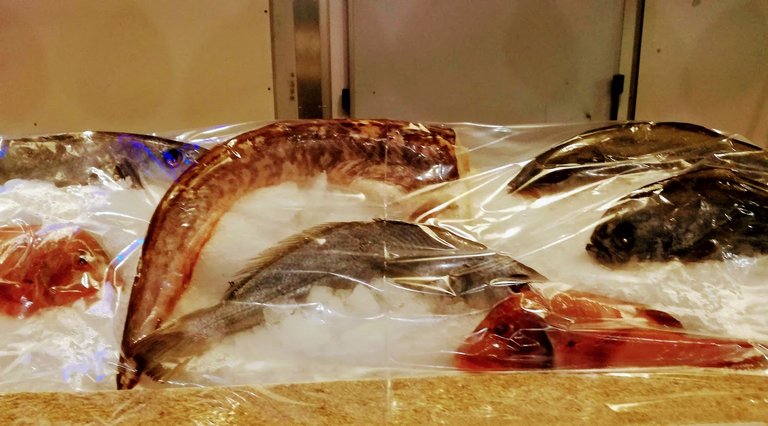 There was a large variety to choose from the catch of the day.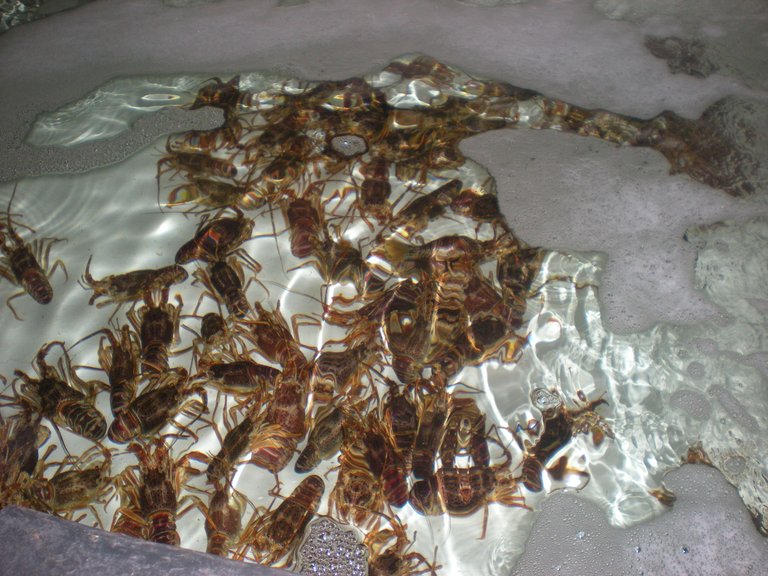 Fresh Crab to choose from to make a delicious "Crab Curry".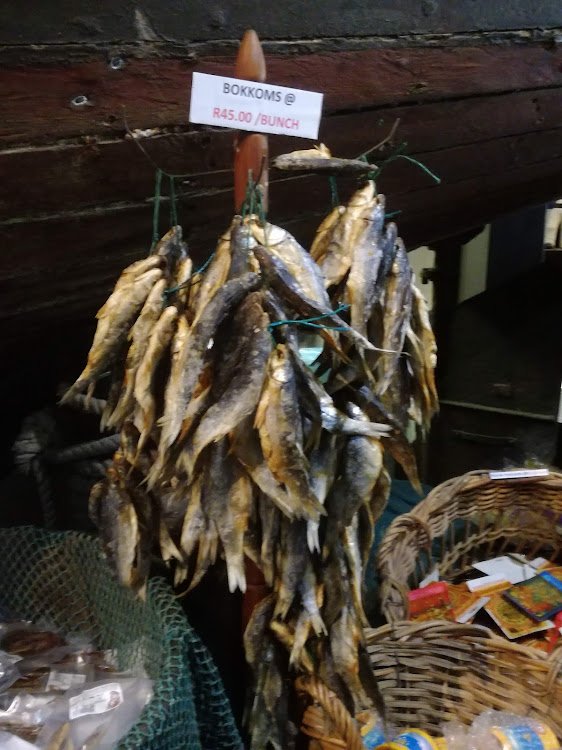 We couldn't resist going home without "Bokoms" (Dried sardines) a very acquired taste, not for everyone.
They're very rich and fishy tasting...a good source of amego 3's.
Unfortunately the smell hangs around for a day or two...one would have to stay clear of making new friends after feasting on them Hehe!!, it's well worth it though Lol!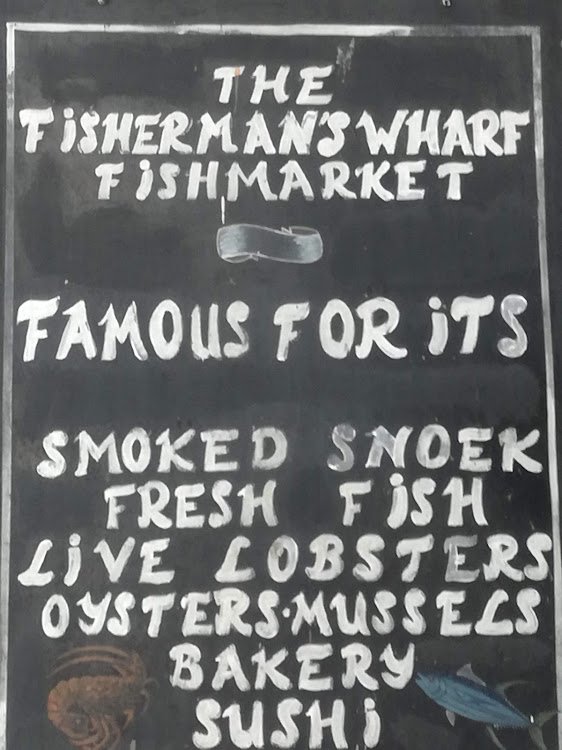 Lovely Menu to choose from.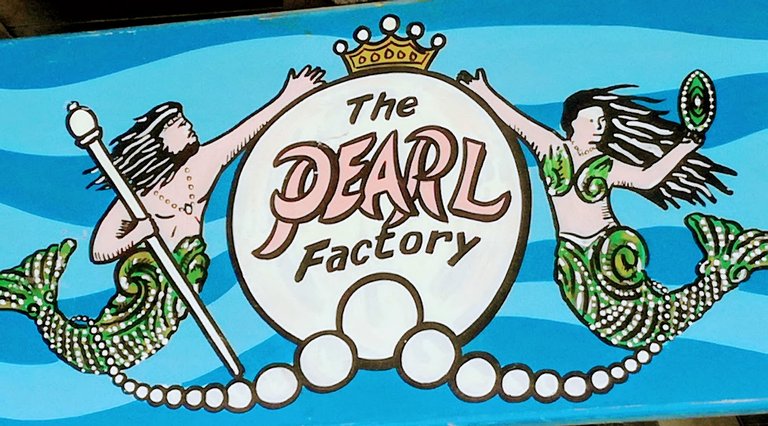 At the Pearl factory, one could pick an oyster in hopes of finding a pearl.
There are also varies souvenirs and awesome gifts to choose from in this little shop on the Bayside.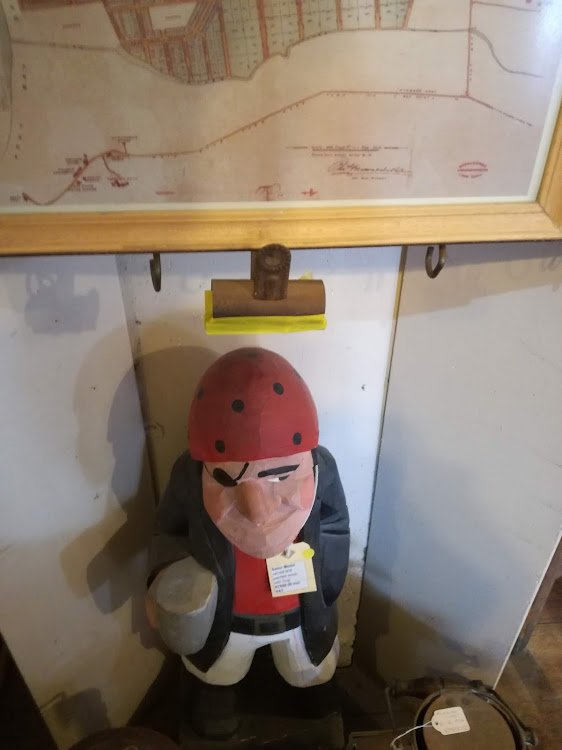 Captain Hook (Hand carved from wood by locals) sighting out the scenery, waiting for his mug to be filled with rum.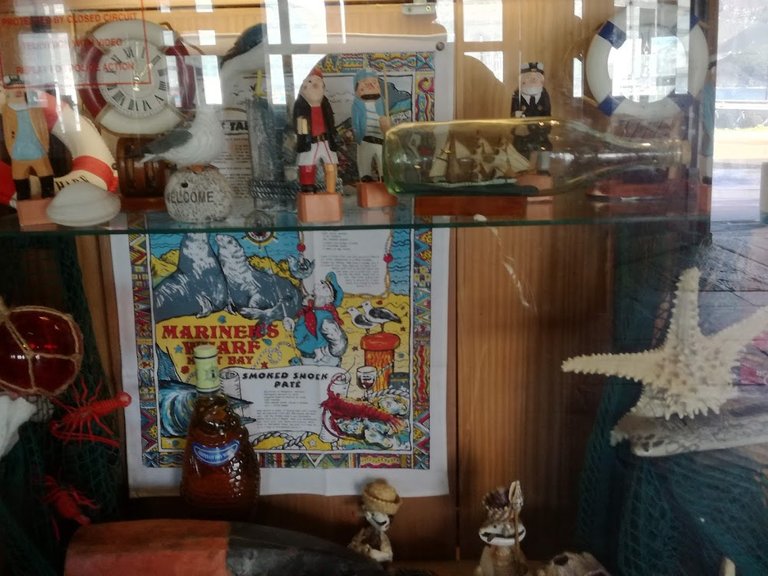 Cute little souvenirs to take home to remind one of the history of Hout Bay.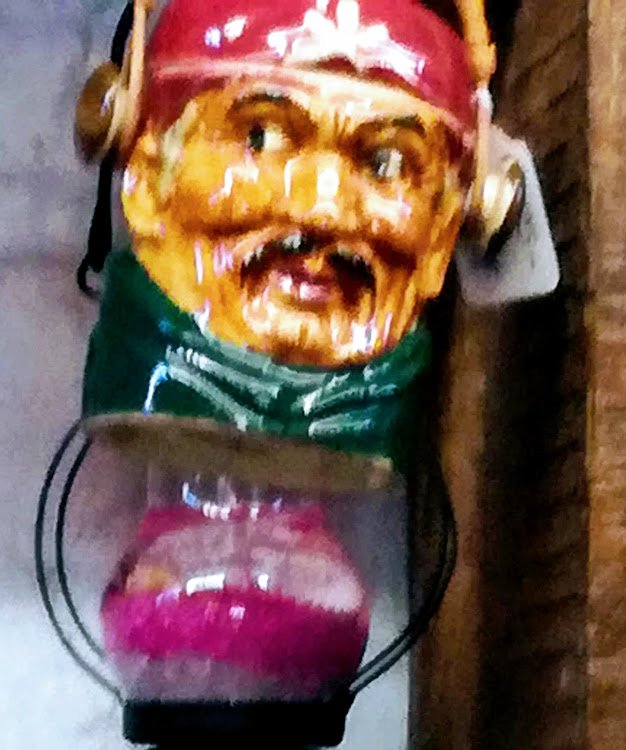 Jack Sparrow keeping a watchful eye over the establishment, Hehe.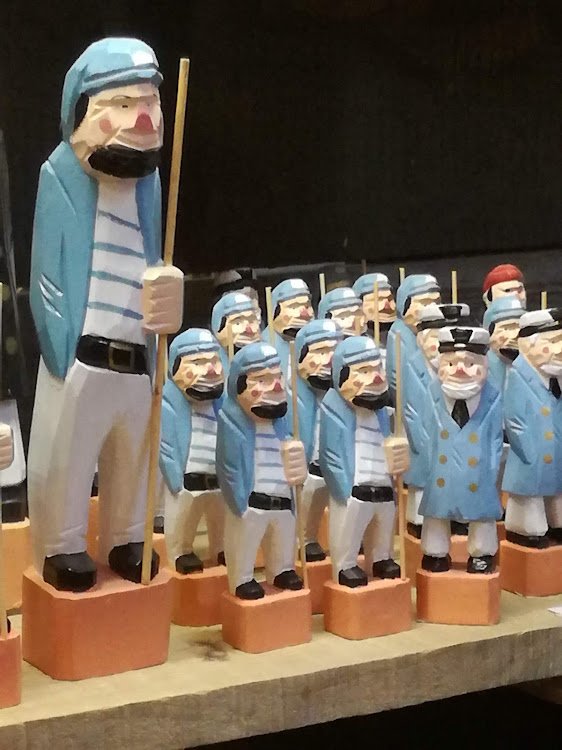 Carved wooden sailors standing at attention, ready to take on the challenging seas.
Would look quite dandy in one's Pub at home, don't you think?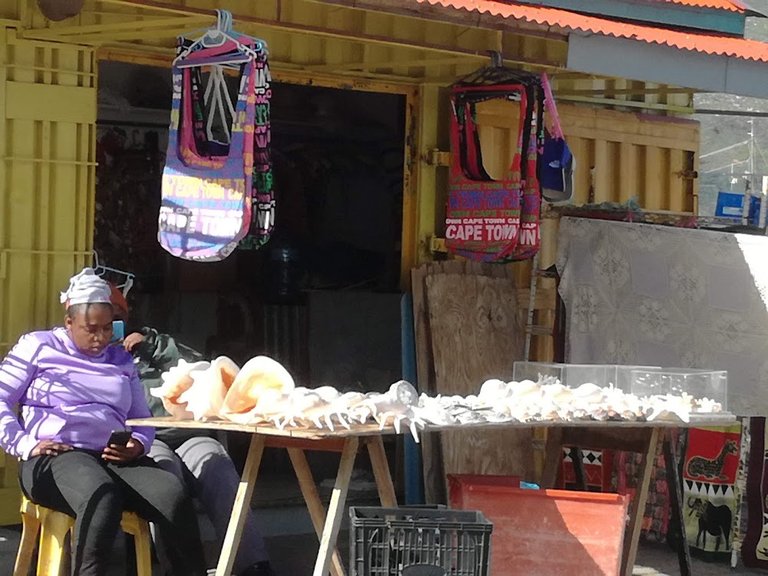 We passed a Vendor who was selling some amazingly beautiful Sea shells...Omg...at a price I might add.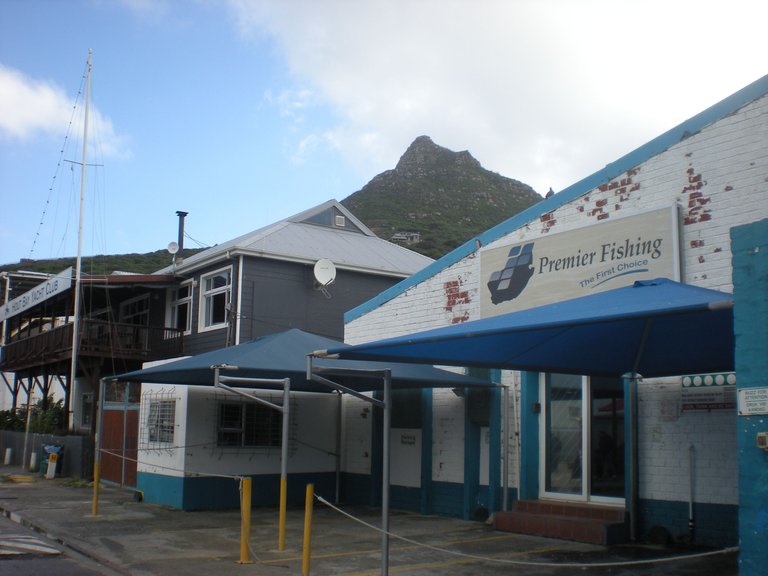 There are quite a few different shops selling items pertaining to the history and cuisine of the area.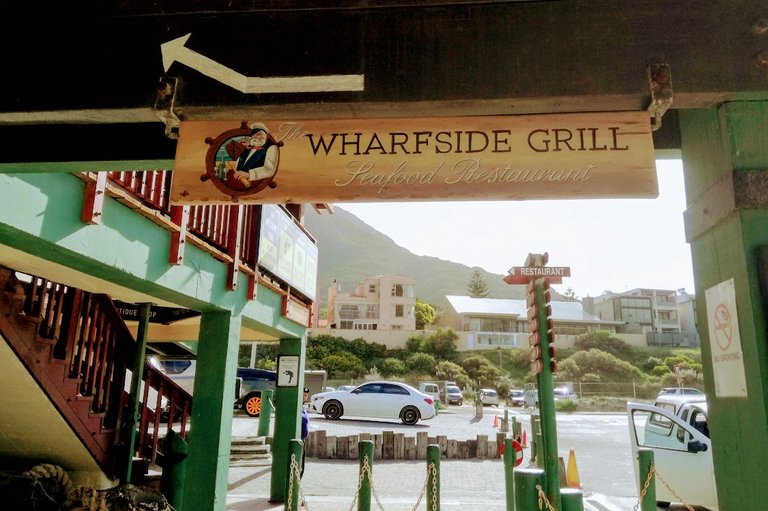 I was told that "The Wharfside Grill" sells the best fish and chips one can buy in Cape Town.
Will definitely try them on the next visit.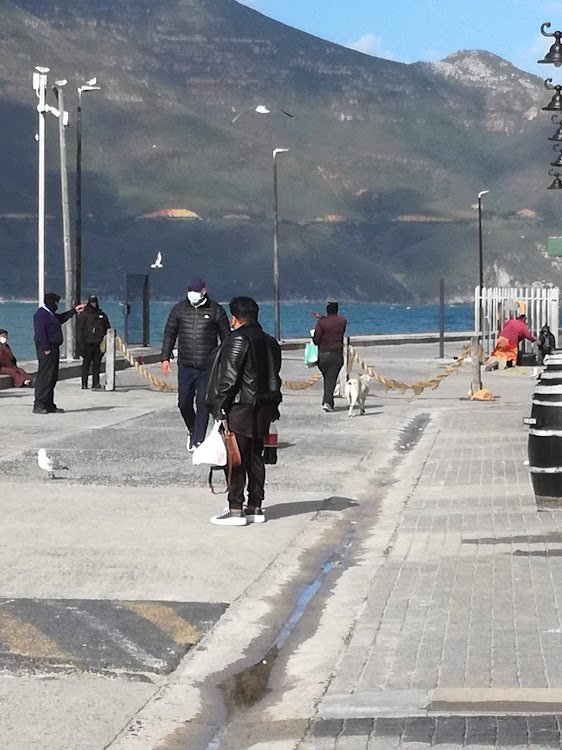 People wondered along the Wharf, admiring the fresh air and views.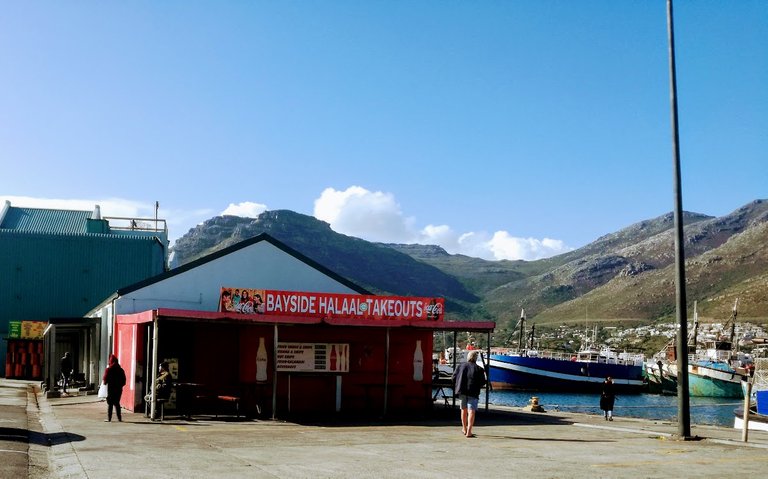 The Bayside Halaal Take-outs have a variety of delicious mouth watering dishes on their menu to satisfy the hungry apatite.
Well my friends...we have come to the end of our trip to "Hout Bay Harbor" thank you for giving me the opportunity to share part of my beautiful country with you.
I hope you enjoyed it as much as I have showing you around.
Until next time...Safe Travels.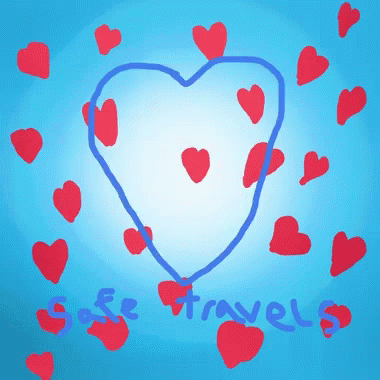 HIVE SILVER BLOGGERS SUBSCRIPTION LINK:
If you're between the ages of 40 and 100 and have a passion for blogging and cryptocurrency plus have some wisdom to share, please stop by and subscribe to the new exciting Hive Silver Bloggers Community that is already attracting some of the best talent here on Hive.

Thank you for stopping by.

All photos property of @artywink
Original content by @artywink


[//]:# (!pinmapple -34.021829 lat 18.369041 long Hout Bay Souyh africa d3scr)
---
---