Mini Cactus Garden update
Hello guys long time no see in my garden content. Lately i am not taking care in my backyard garden in around 2 months due the Eid Mubarak holiday and after that my little family got disaster. We are all got the Covid-19. And because of that i cannot take care my plants at all.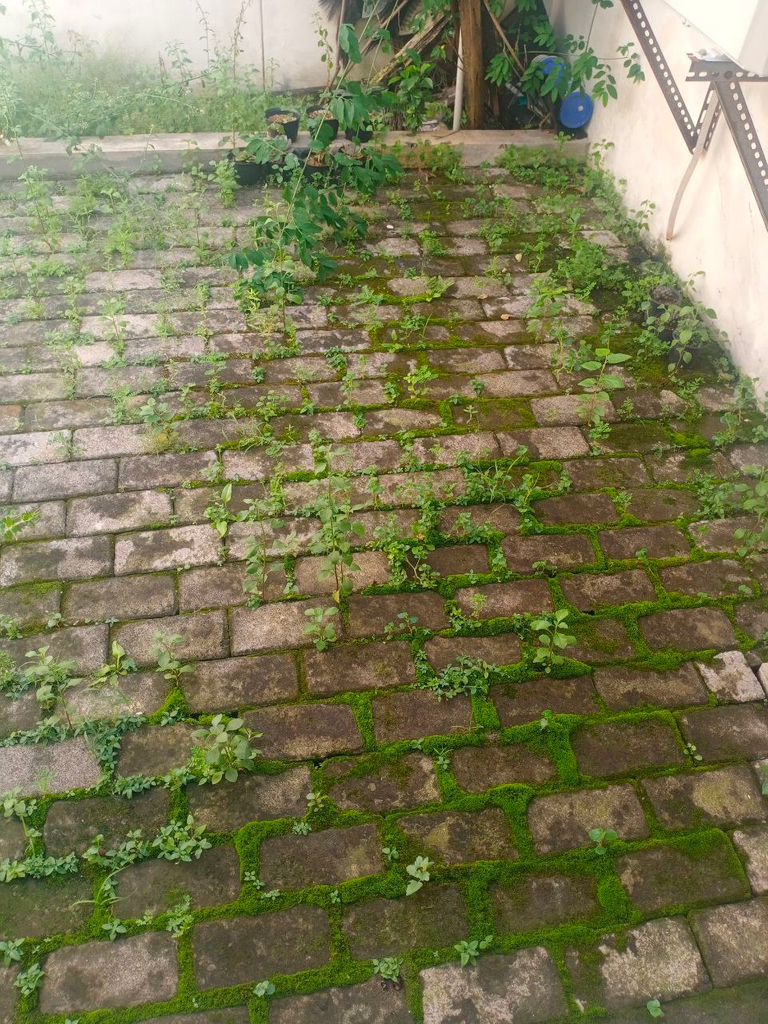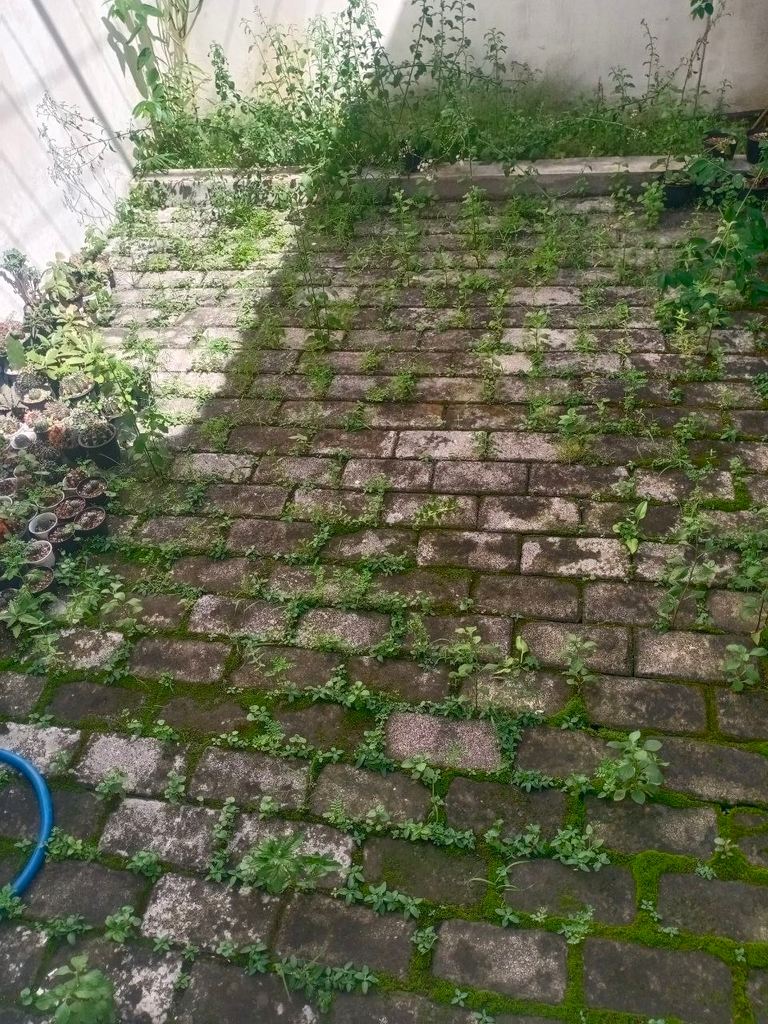 The weeds overcome my backyard.Seriously this is little bit disaster. Need full one day to clean this messed up. I am taking this picture while i am sunbathe to recover faster and get rid of the covid virus from my body. But,while sunbathe my eyes and my heart little broken if looking my backyard like this.
Not long after i am recovery from Covid at least i got no symptomps. i am ready to clean up some weeds and looking to my cactus and what happened with all my plants.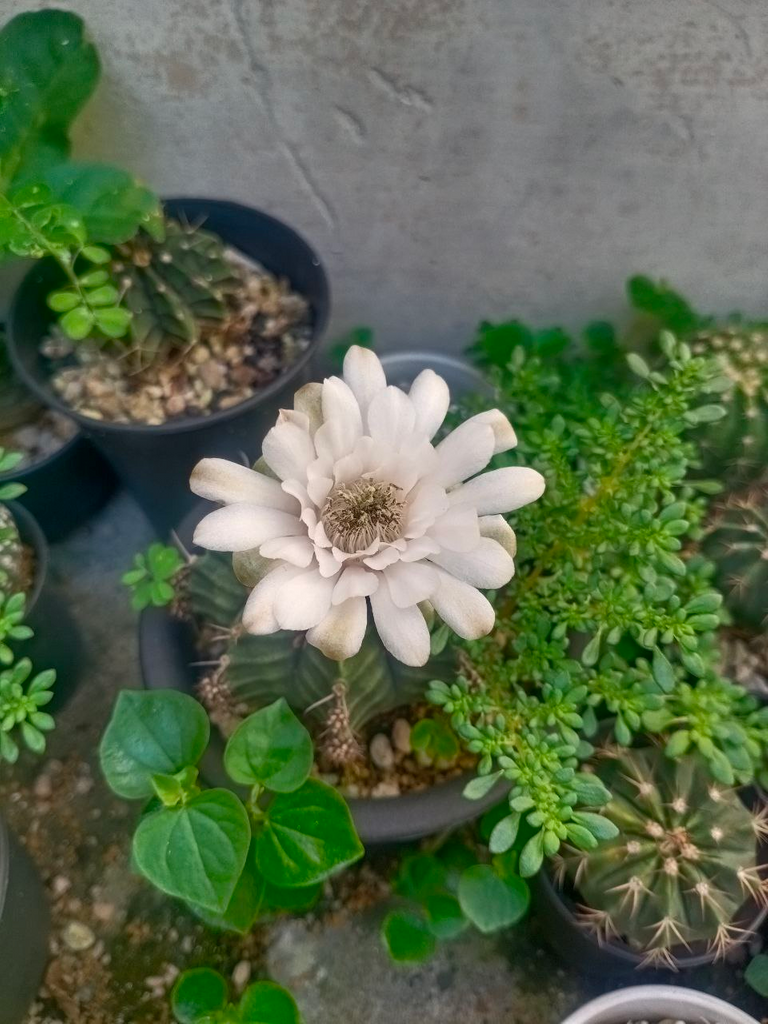 but hey look, my cactus even flowering. But, unfortunately i got too late to know that my cactus flower blooming and this is the last one that bloom. And i cannot do anything to mate this flowers to the others.
After i am cleaning up my garden from weeds from morning till afternoon. Finally, i can see my backyard garden fresh again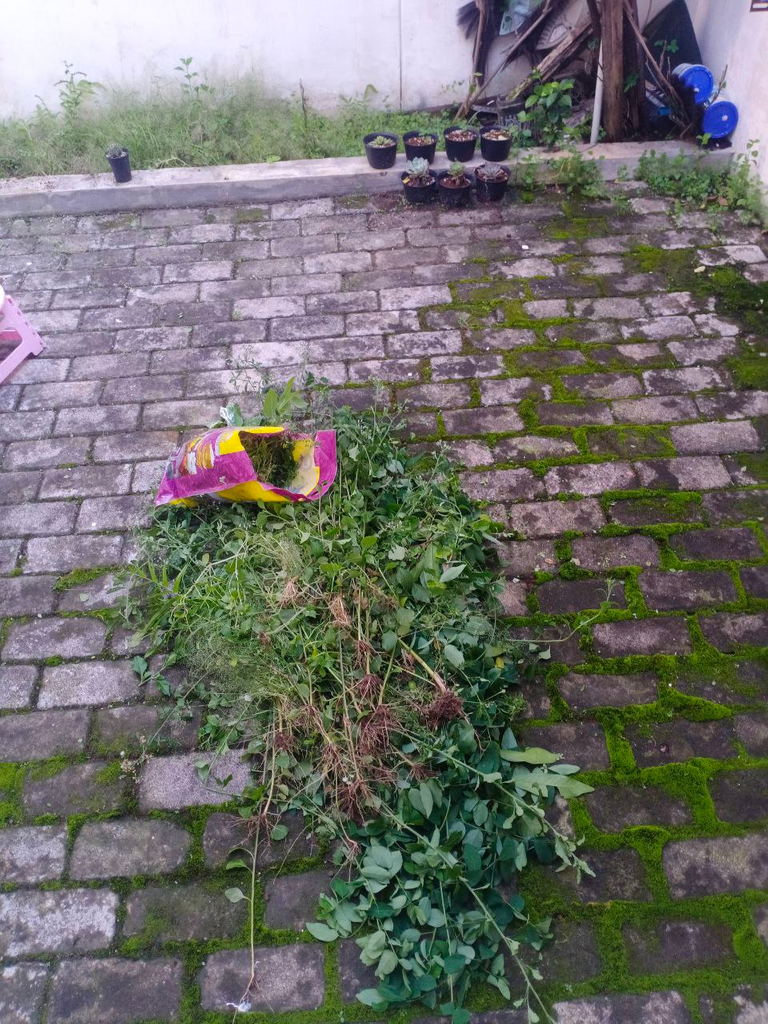 But i know that almost my Succulent die.Maybe it is over watering . in my country there is still wet season and almost everyday get rain. And my soil is not drainage enough to get my succulent media dry fast. some of them got root rot and die. But, the good news no my collection cactus die.
Some of the moss in floor still intact in the floor, i am not cleaning up the moss because if someday i want to make mini terrarium i can using this moss. Ummm..maybe i need make some mini terrarium to share to you guys right??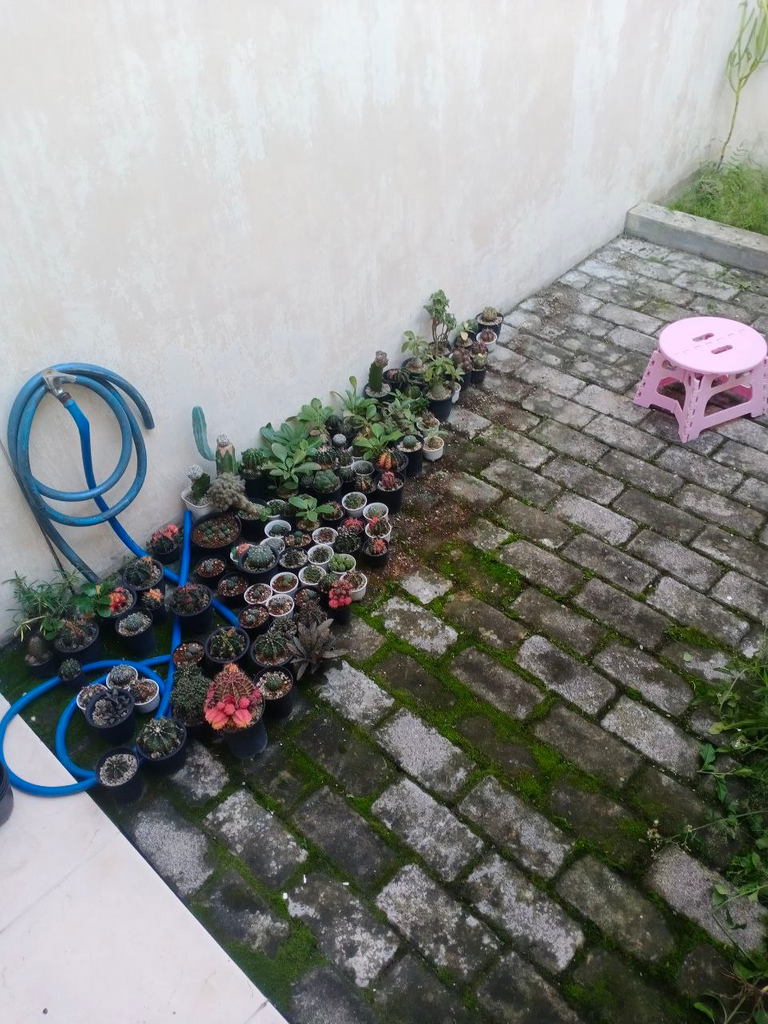 After clean, the view is better and i can see and looking some of my cactus. some of them get so many baby in their body, maybe the propagation is on carrying baby and make it offset and be a new plant by rooting in different place,they dont use the flower to breed.
As you can see the GIF above there is so many babies in its mother body. But, unfortunately not all the babies can be a new standing alone plant. If the plant doesn't have green pigment in their body that definitely need ot be grafted to keep the plants growing.
And i can see many Dorstenia seed grown in all my cactus pot. and still growing big. maybe next week i will plant it separately before the root of dorstenia use up all the nutrient in my cactus soil.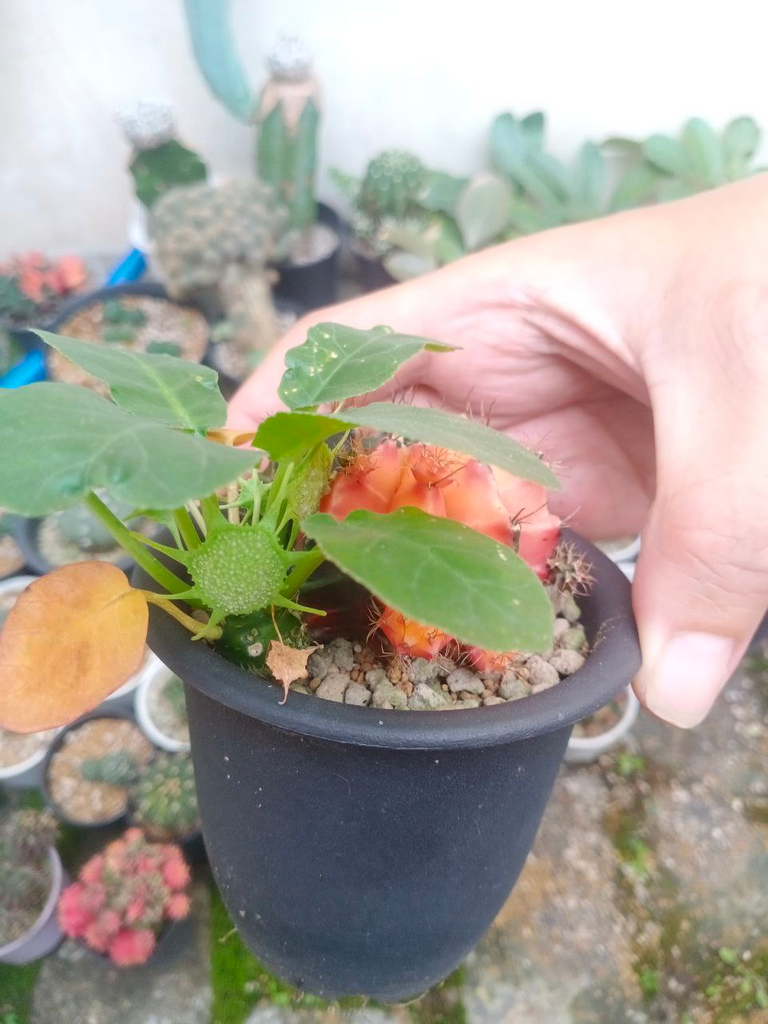 As i said before in my content that i discussing about Dorstenia the seeds can blown up until 1 meters away from the flower.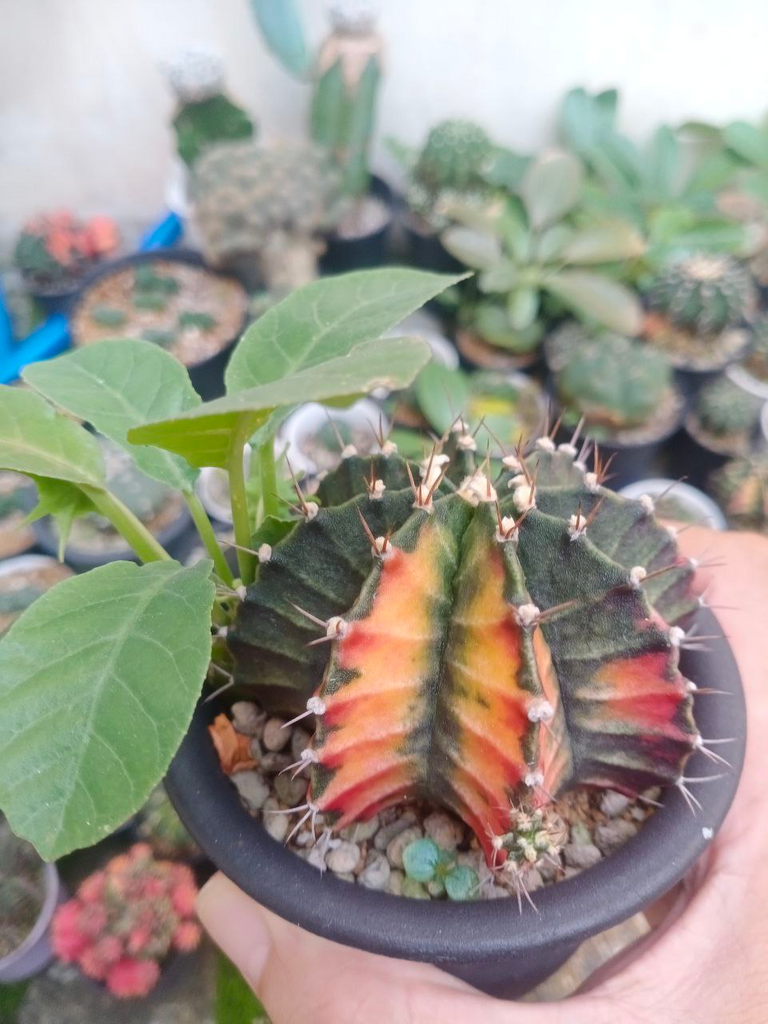 But thats okay so i will have more Dorstenia plant in my collection and yes the propagation is very successfull.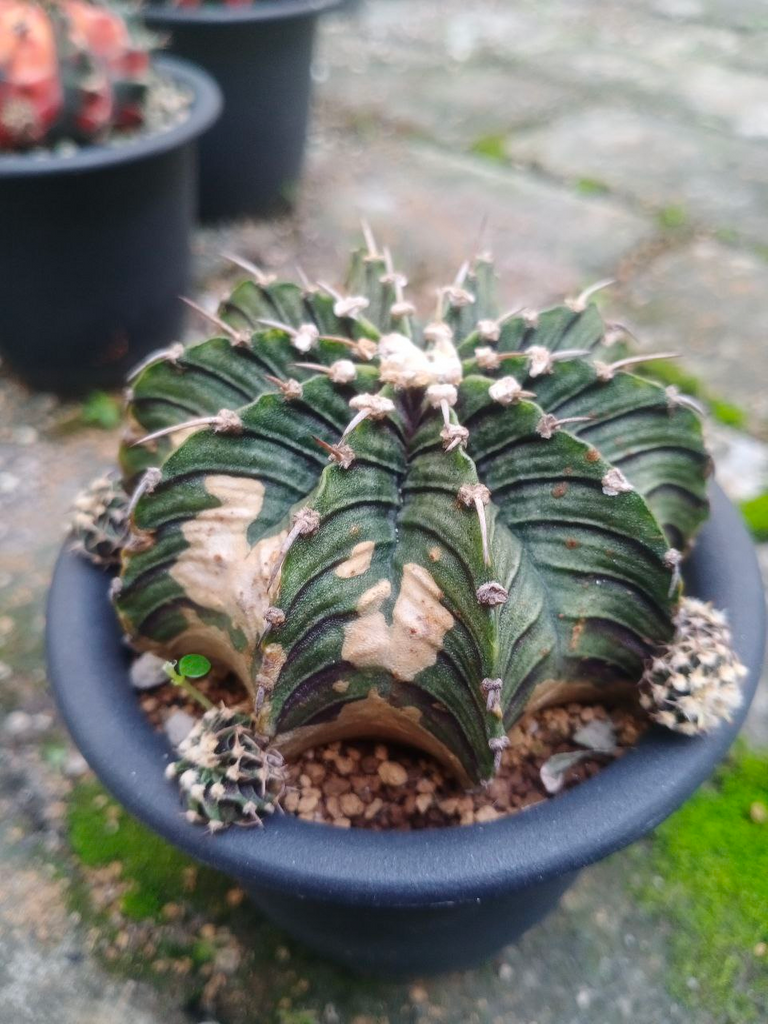 This is one of my collection that get sunburn the body have some flex because after rain get some sunbathe and too hot. thats why the pigment of the body got burned.
But overall all my cactus plant still very good and healthy. Hopefully in next year many cactus growing big so i can get some picture and sharing to you guys.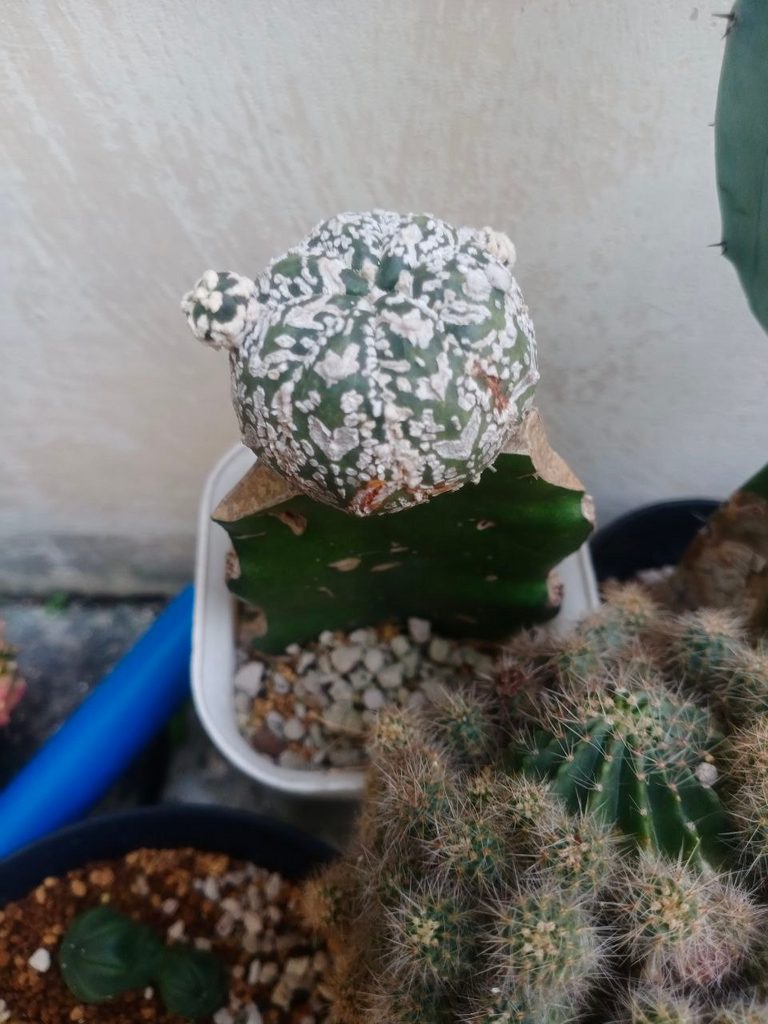 Look at that my Astrophytum V type grafted have newborn in some side of the body. Need some time to get the baby got bigger and can be grafted again to make growing faster and safety than try to make they ownroot itself.
Overall this is my update on my backyard mini cactus garden. And it is time to entering dry season in my country. there will be very rare the weather going to rain. So when the sun very strong i need give reguler watering around once in 3-4 days. If you like this update please give kind of upvote and thank you for the support.
---
---