ENJOYING NATURE AT TIMBAO
When I arrived in Negros, hiking was something I looked forward to do. But due to my schedule and commitments with friends and my job, it was always put on hold. Negros is also known for its hiking and trailing experiences so I know I must do it.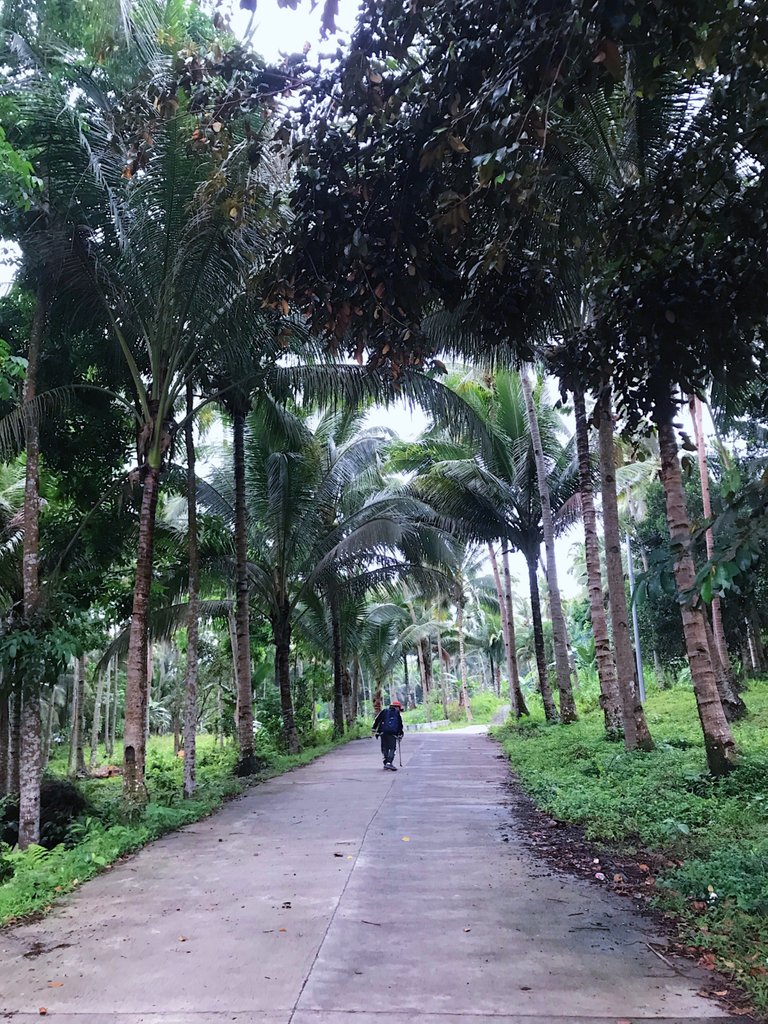 Our little hiker, Yohan leads the pack.
I was so blessed that I got invited to hike with one of Kate's friends in Timbao. Timbao is located in Bacong, Negros Oriental. Hiking there is not as hard as the other hikes I experienced but I definitely enjoyed our hike. Why? We were able to pass by a lot of farms with vegetables, the view we that blessed our eyes and the beauty of nature.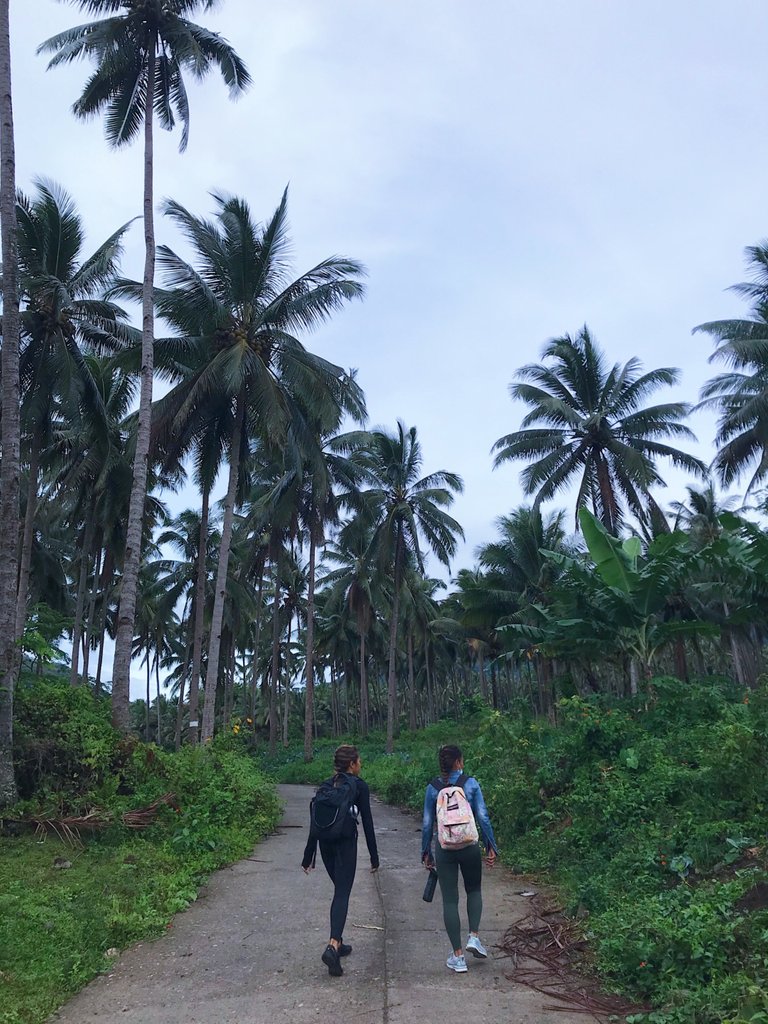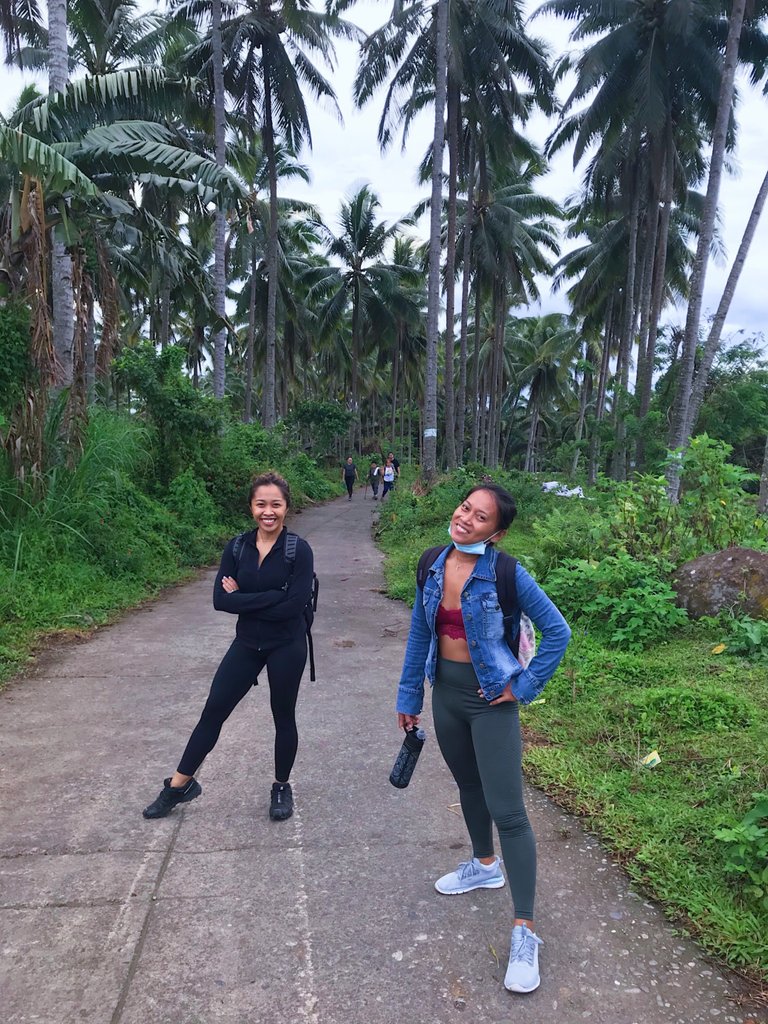 It was a gloomy day to hike but we persisted.
We started our hike early in the morning around 6. I was with Kate, and her son Blue, Sophia, Rhanda, Alena, and her son Yohan. Alena was our tour guide. Her family also owned several properties and land in the area. She went hiking in Timbao several times. She also discovered the shortcuts there and personally knows some of the people who live there.
Surrounded by so many broccoli!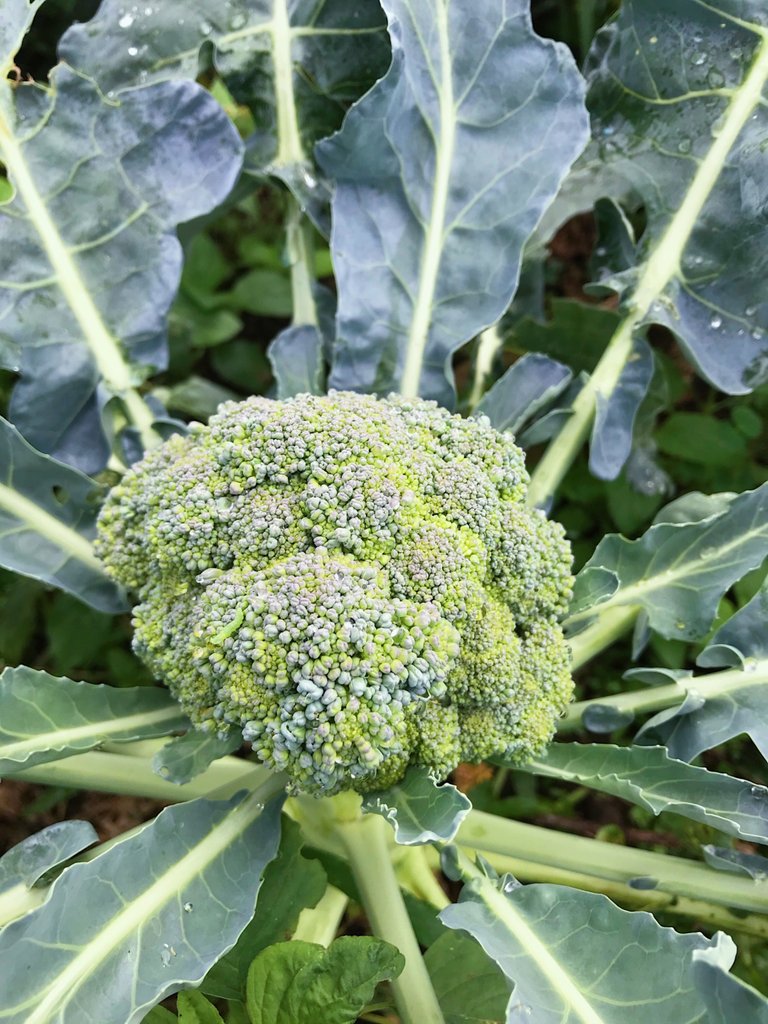 During our hike, we passed by several vegetable farms but one of my favorite was the broccoli. Broccoli is my favorite among vegetables. Aside from the fact that it has a
"significant part in my relationship"
, it has so many nutrients and vitamins. As a vegan, broccoli is a good source of protein. We also saw eggplant, green chilies, tomatoes, cabbage, bananas, and lettuce. It was like a piece of heaven on Earth. If some people are drawn into shoes, bags, and accessories, I'm drawn to fresh produce. I also decided to take off my shoes during the hike for some grounding.
@jongcl
remember what I told you about grounding?
Ditch those shoes. Walk and run barefoot! Feel the Earth.
"Grounding also called earthing, is a therapeutic activity that requires a person to go barefoot and get connected with the ground. Some studies suggest that you will be reconnected to the Earth if you do grounding from time to time. For some, grounding gives them energy directly from the Earth and helps decrease stress." 

You can read more about grounding here.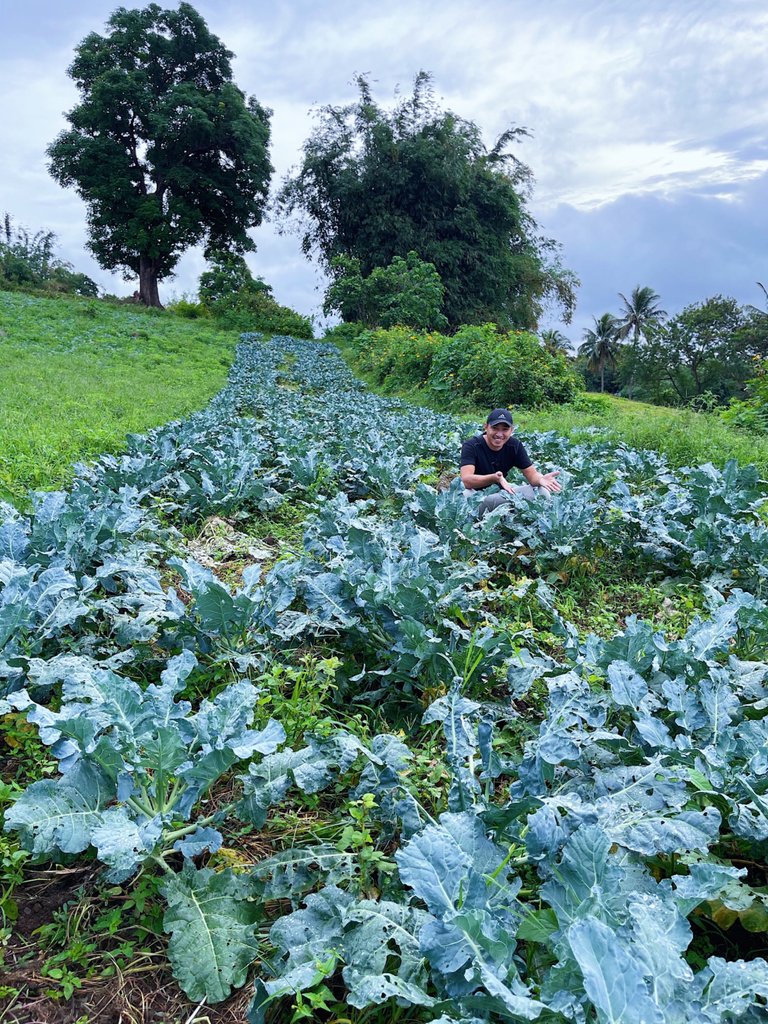 I was so happy to be able to take a picture with my favorite vegetable still rooting in the ground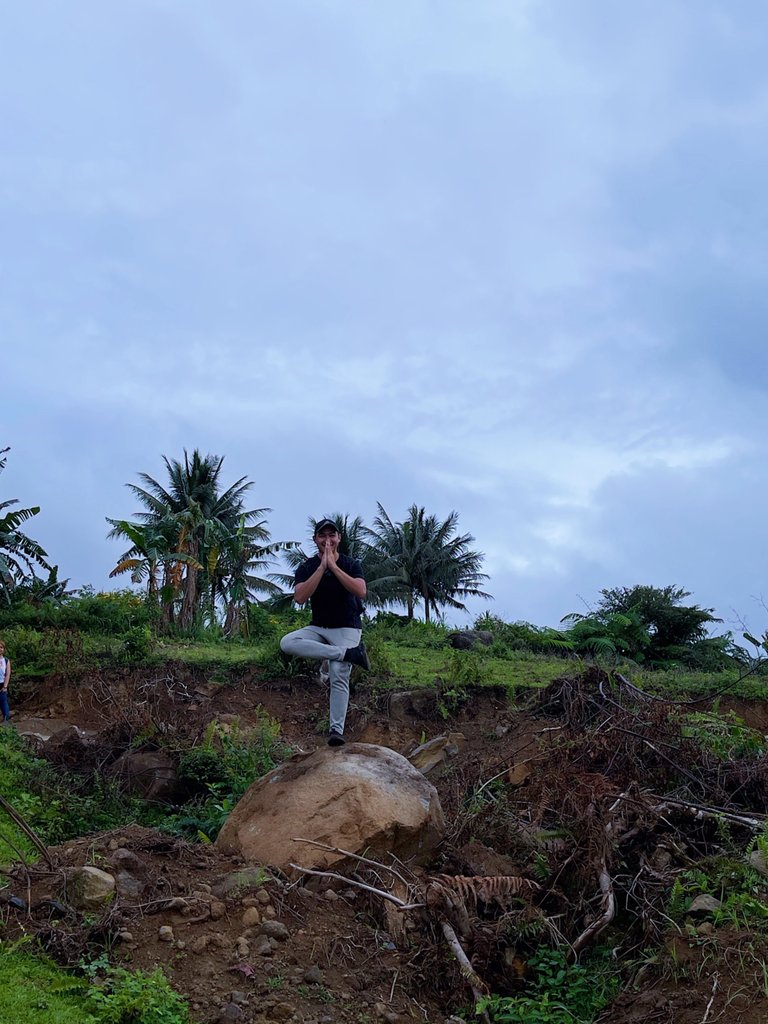 Never miss an opportunity for a yoga pose photo.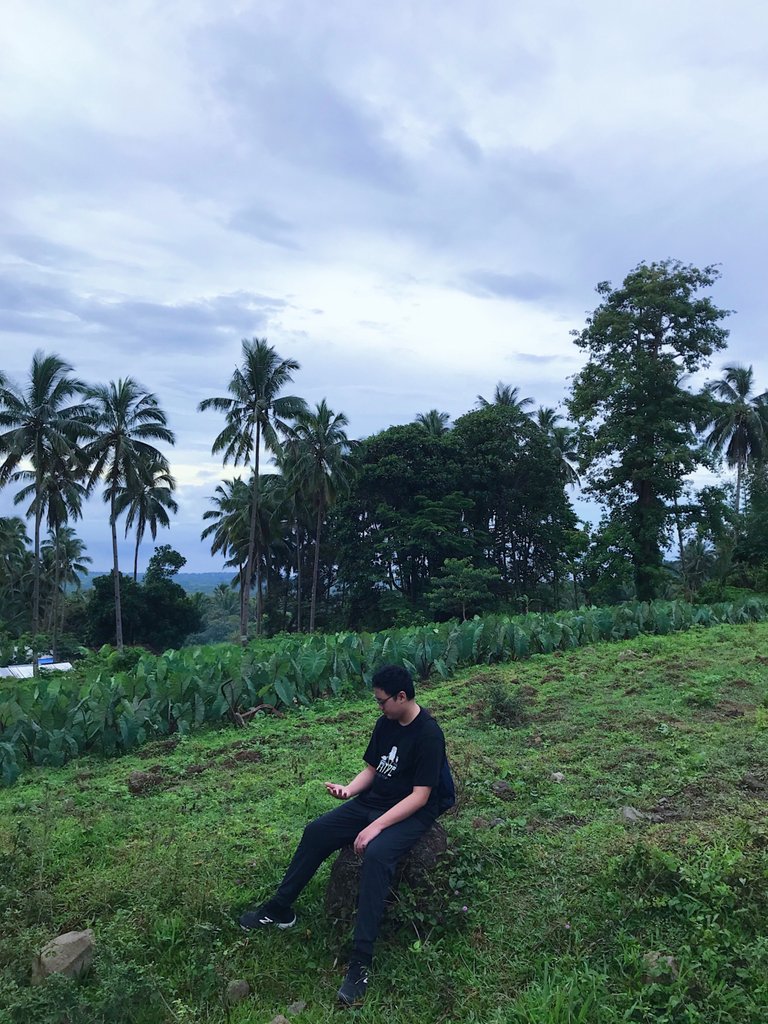 Blue taking a rest while waiting for the everyone else. He's not a fan of long walks, but he made it!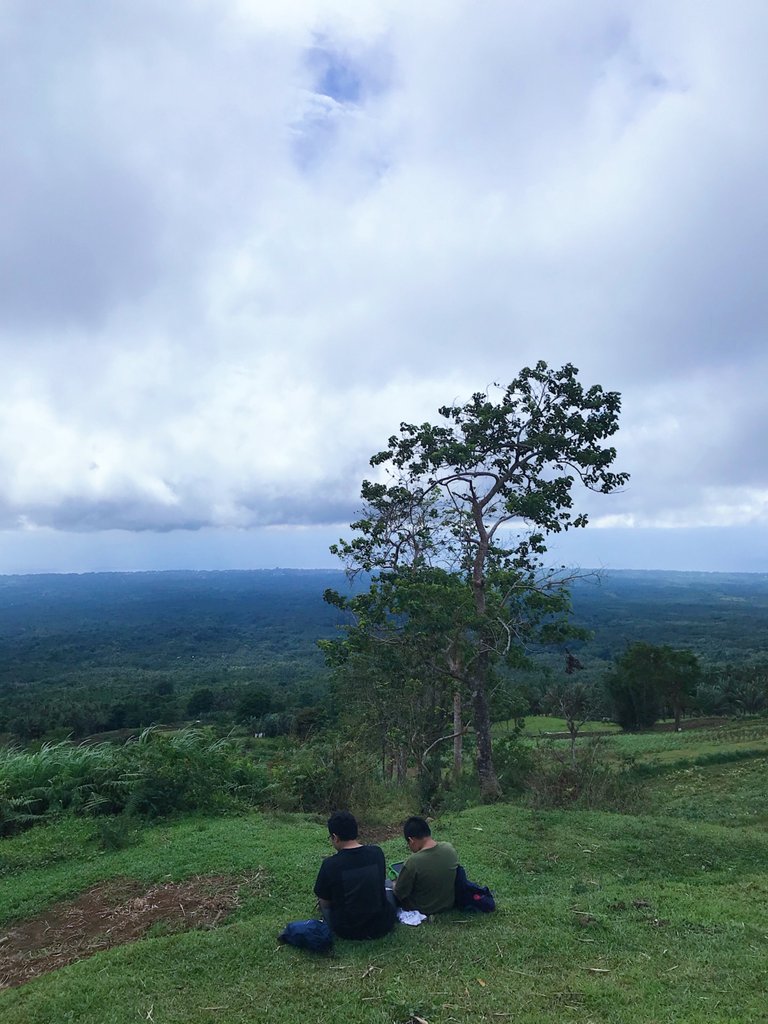 Yohan and Blue having a moment of their own while we adults enjoying oursleves.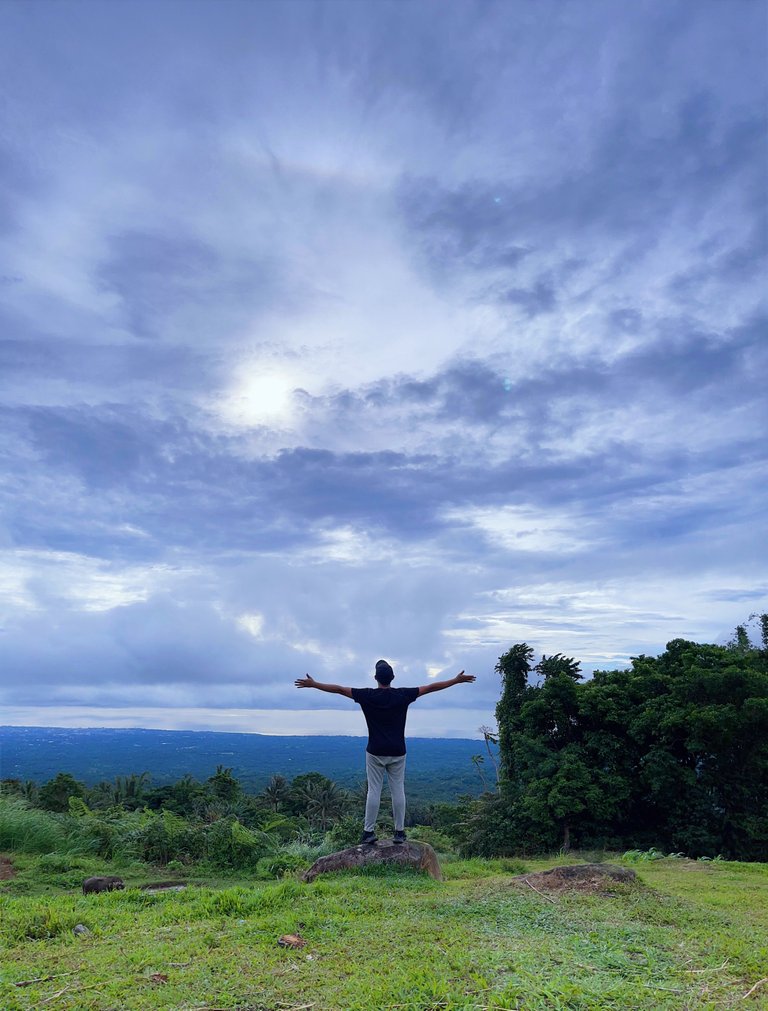 There's something about spreading your arms that makes you feel so free!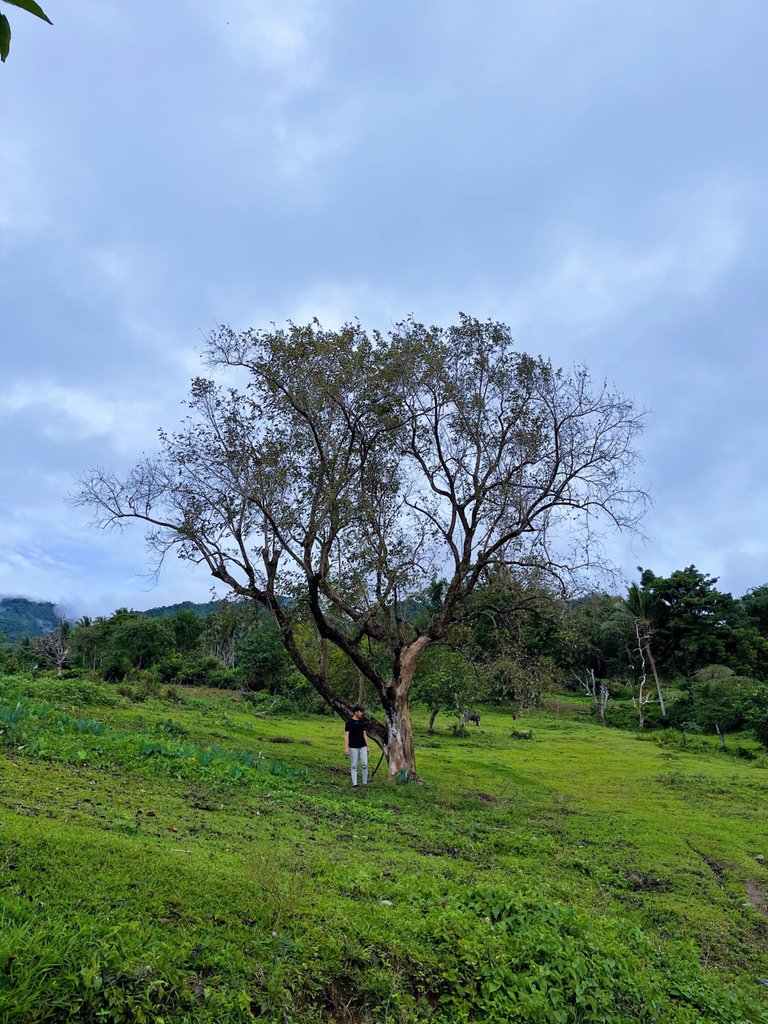 I was amazed by the beauty of the dying tree. I was supposed to climb it but it was to fragile.
When the clouds finally showed up and graced us with its beauty.
We stopped several times to rest. I could go on if I want to but I need to wait for them and understand we don't have the same energy. We also stopped to take some photos and enjoy the view. There's a spot in there where you can see the
Apo Island
. It was gloomy when we did the hike and there was a short drizzling but we carried on with our hike.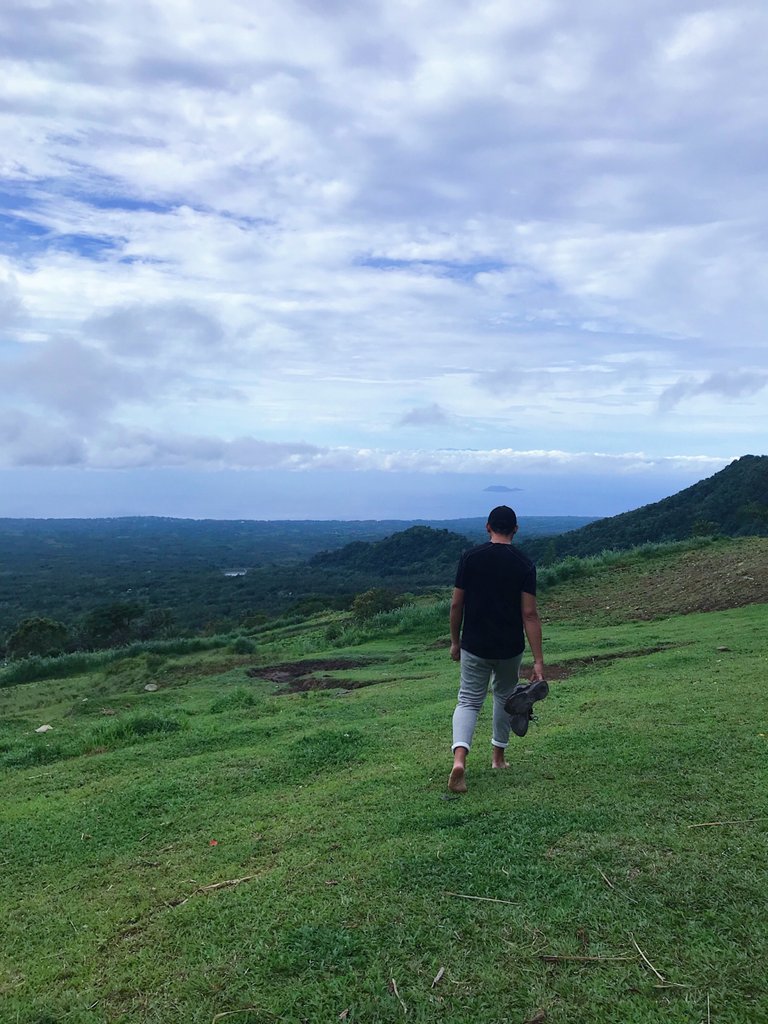 That little thing above my head is Apo Island.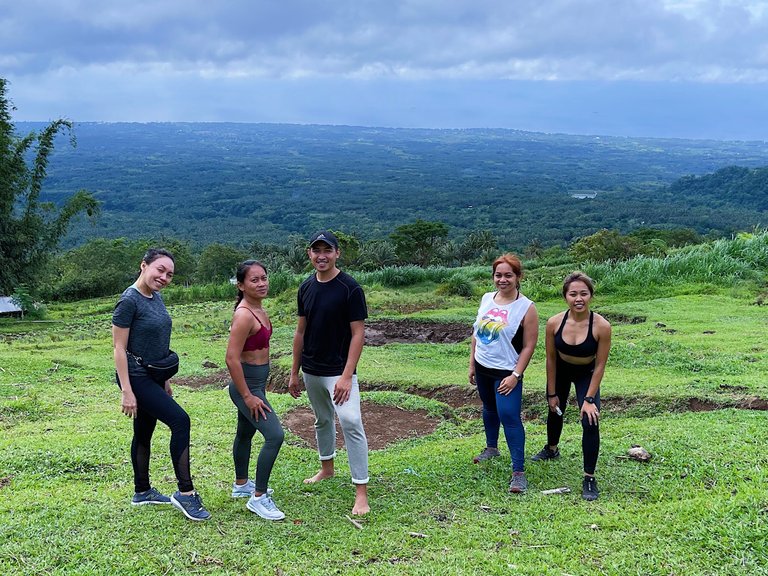 This was the highest peak we reached. We can go higher but Blue and Yohan were to tired already.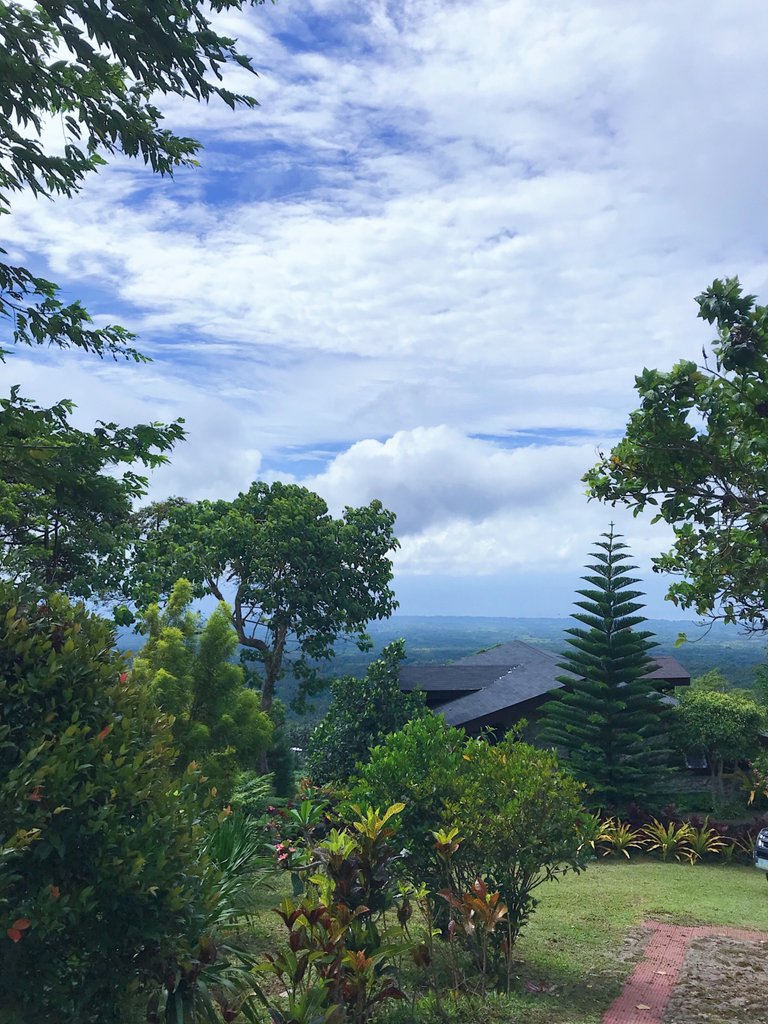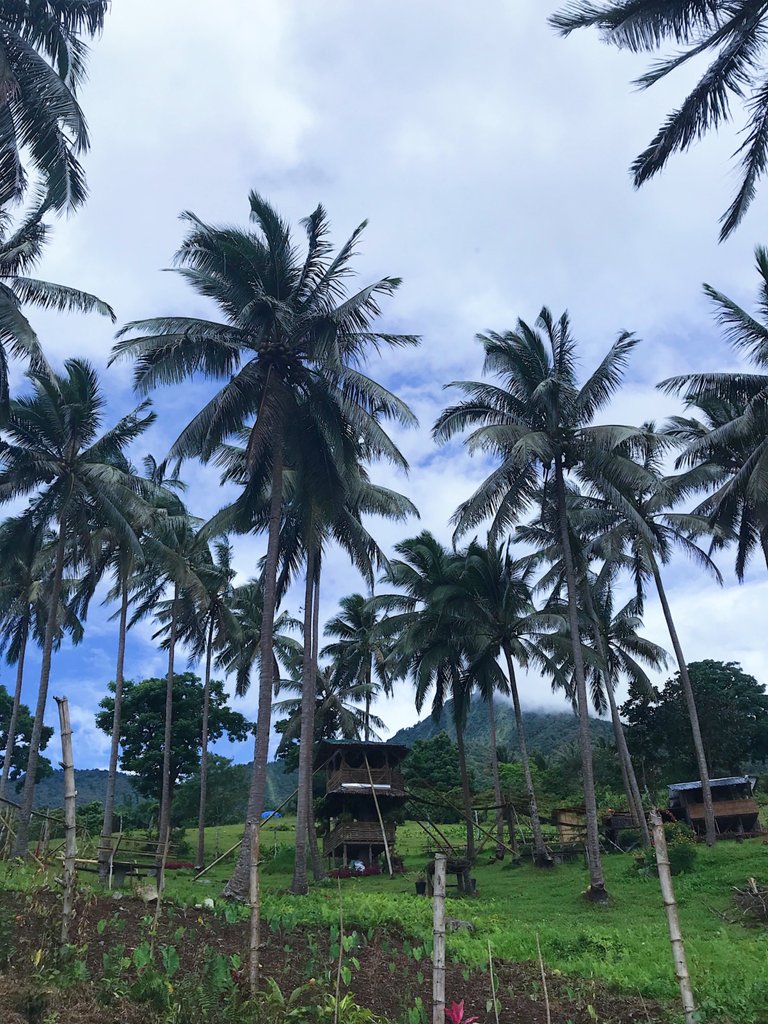 KAPE ANTAW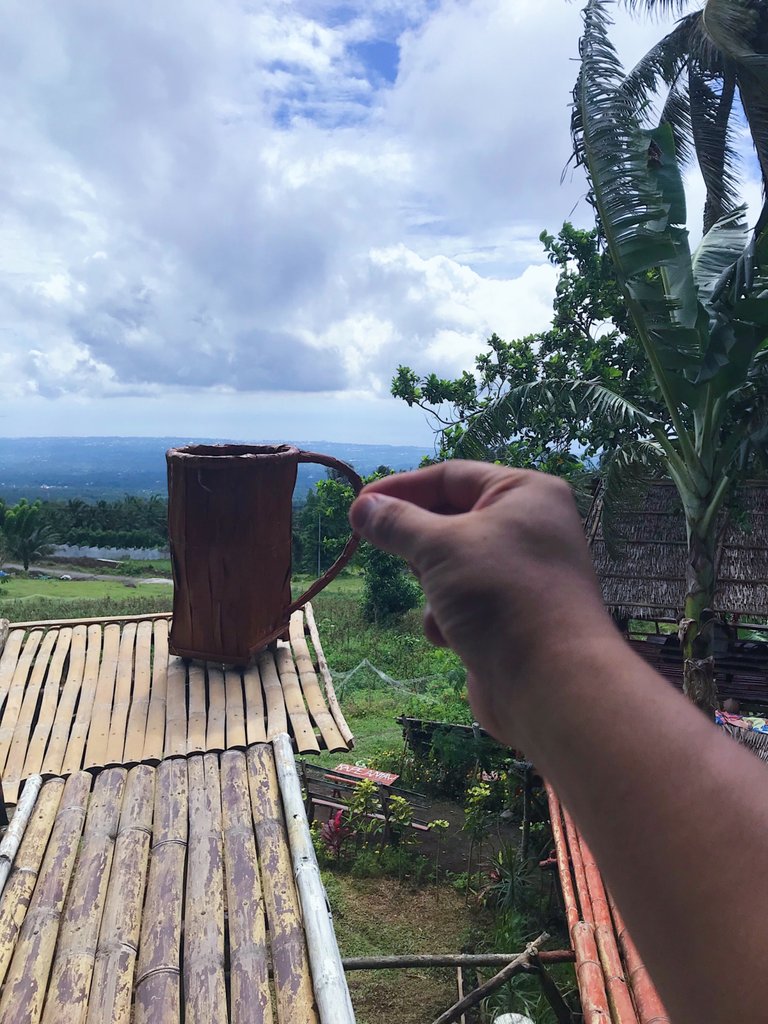 This is just an illusion. This cup is half my size.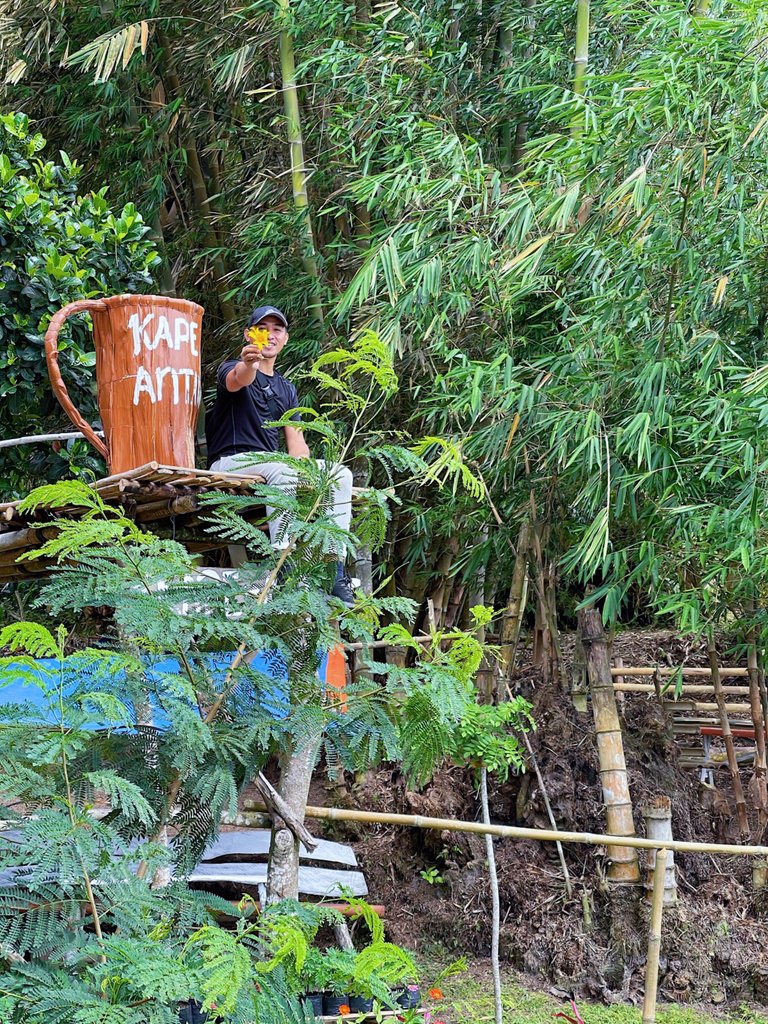 See?It's a huge cup!
Alena also brought us to this native cafe named Kape Antaw. Usually, people who hike to Timbao will end up here for breakfast and coffee. We ordered our food, rest, chit-chat, and enjoy the view from their treehouse. They serve traditional Filipino breakfasts such as eggs, corned beef, tuna, hotdog, and tocino. We went down from Timbao and visited Alena's ancestral house for some bathroom break before heading back to Dumaguete.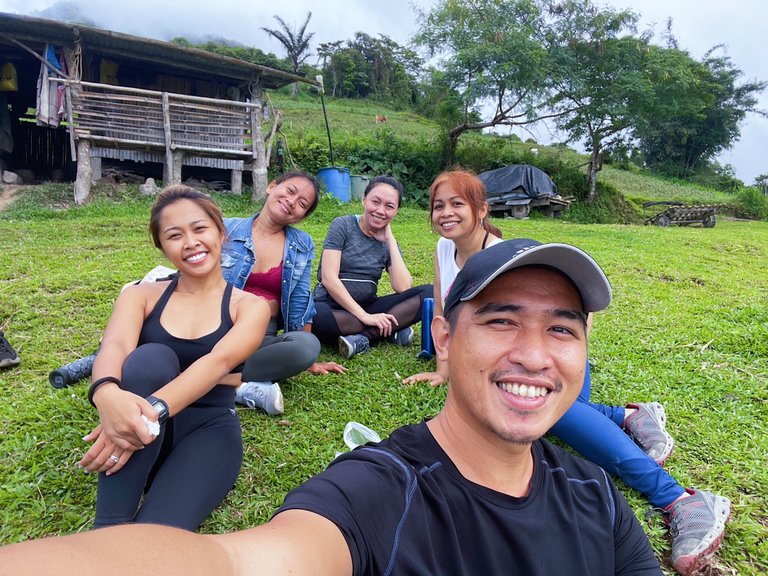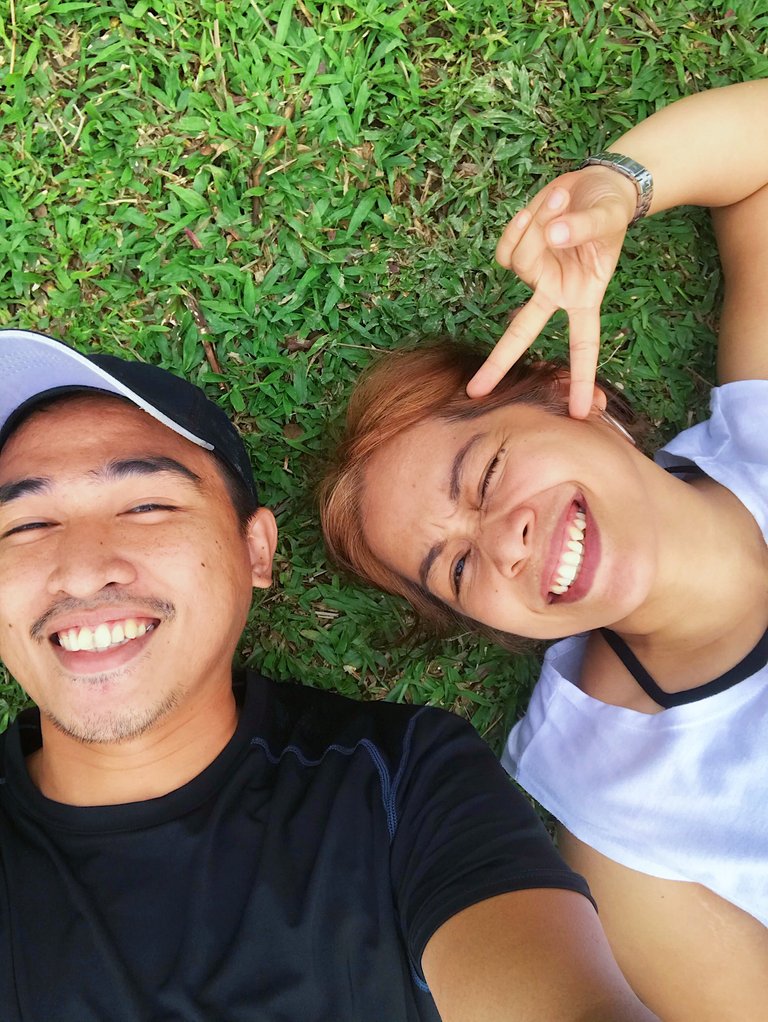 Super grateful for this beautiful soul for letting us hike with them and for showing us around Timbao. Thank you co much Alena.
It was a great day of reconnecting with nature, time with friends, and just simply enjoying life as it is. I was happy to meet Alena and Yohan. Do you also enjoy being with nature? What is your favorite activity that includes nature? Let me know down in the comments.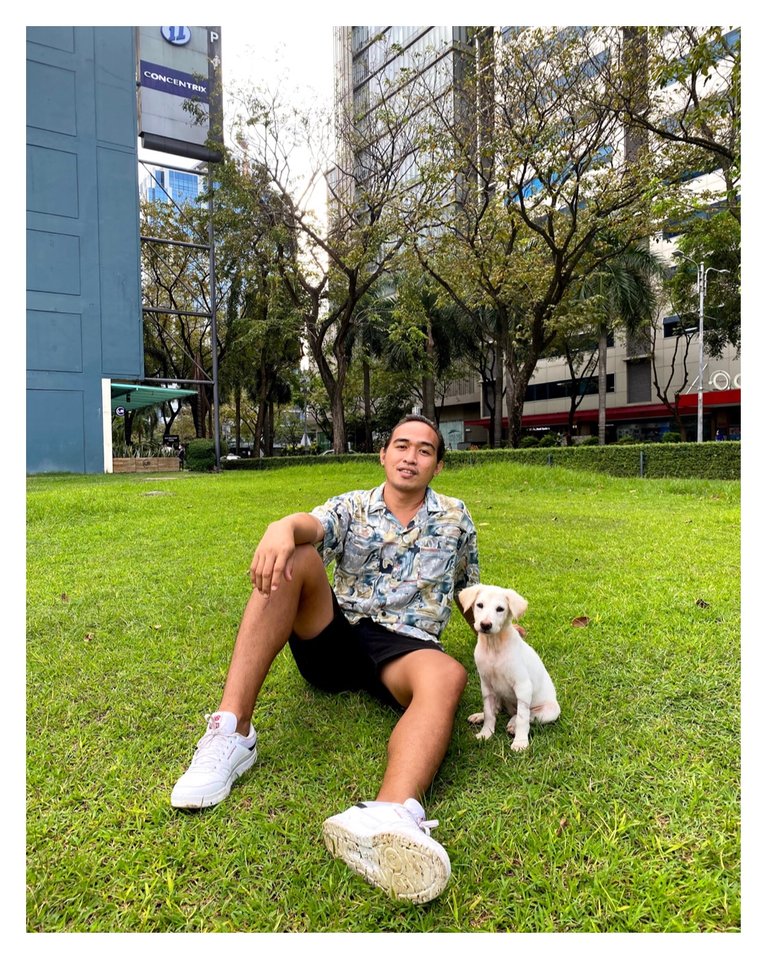 Asa Si Klause blogs about his travels, vegan lifestyle, yoga practice, his fur babies and anything that gives joy to him.
If you love to see more of his content, hit that Follow button, and you might find new places, make more recipes, and practice yoga with him. For blog collaborations or inquiries, feel free to contact him on his social media channels or email him at [email protected]

INSTAGRAM | TWITTER | FACEBOOK



---
---