HEY YO! FROM CHIYO!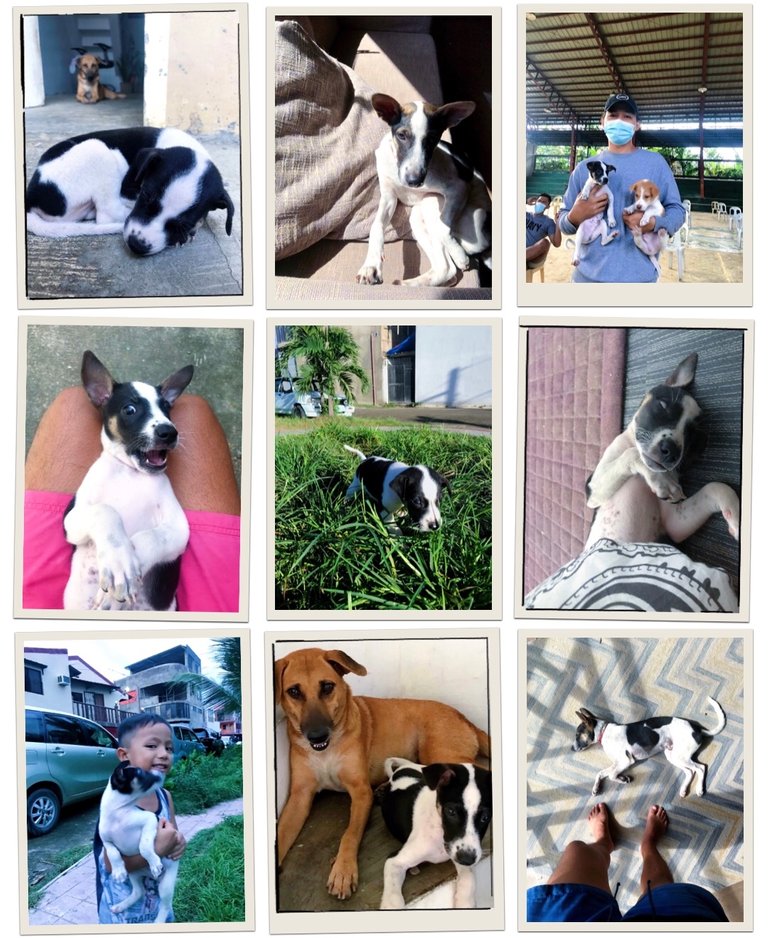 Hello Hivers! As you can read in my bio, you can see "Dogs". I have been surrounded by dogs most of my life since childhood and as what I've shared in this
blog
. Dogs have been a great part of my existence and for most of us (unless you hate dogs, then stop reading) our dogs gave us a lot of joy and reason to go home early from work and sometimes to work for them fur babie to get fed.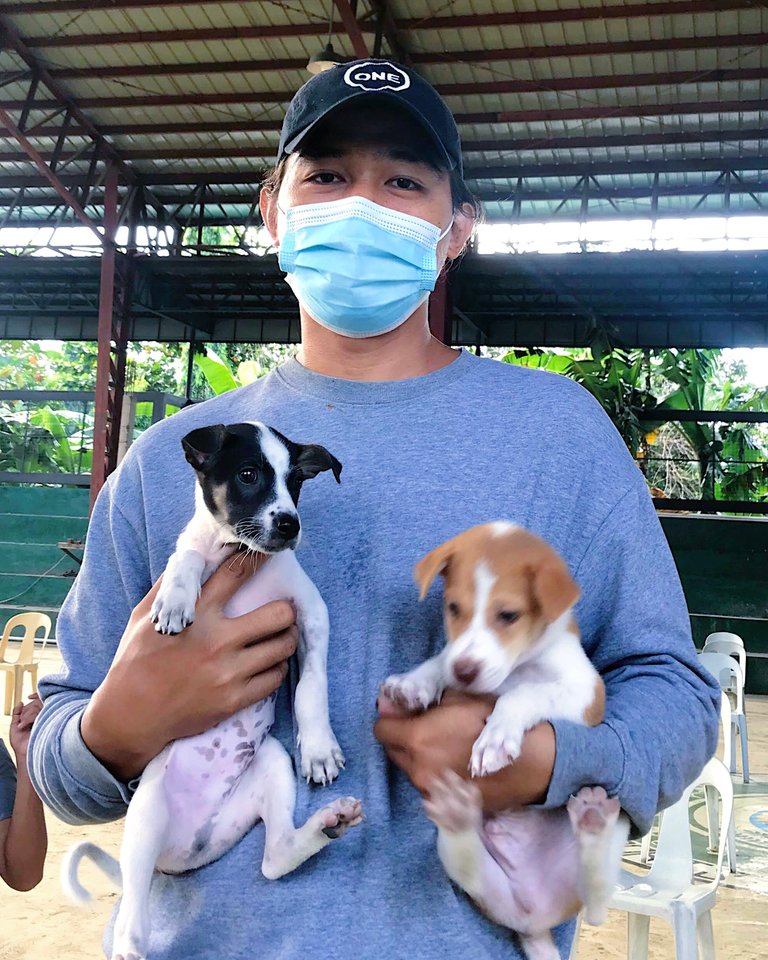 Chiyo and his brother Zac during their 1st Vaccination!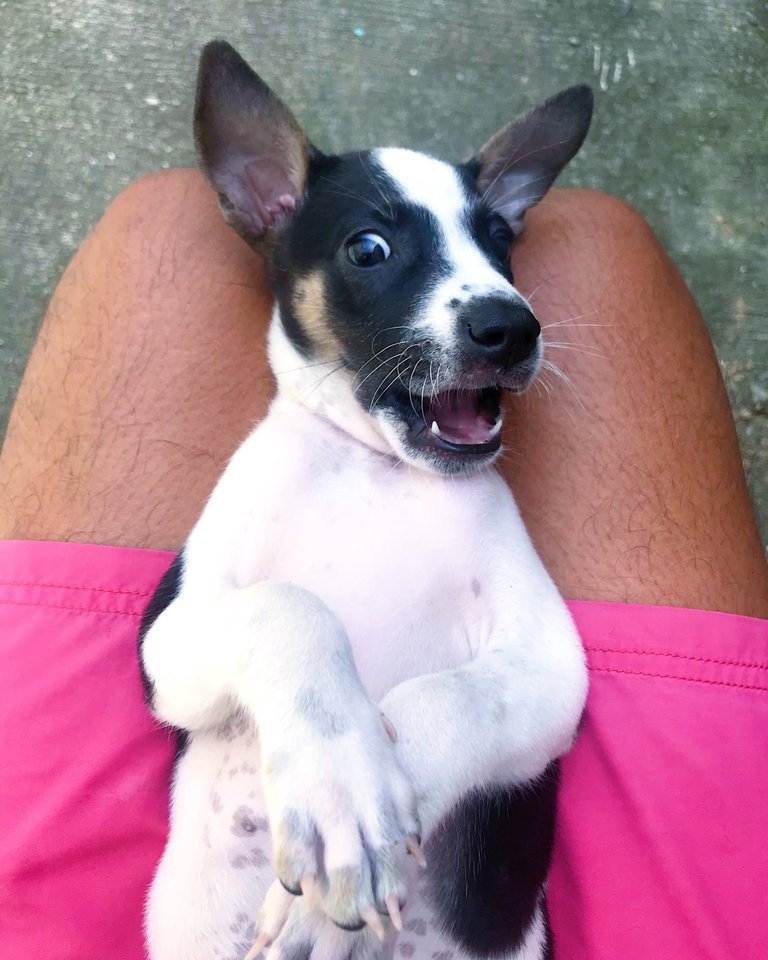 Look at those little teeth, little paws and nails. Those have destroyed many!
In this blog, I will share with you another story about my dog. He has been featured in several blogs that I posted and I think you are familiar with him already. Without further ado, ladies and gentlemen, please meet Chiyo!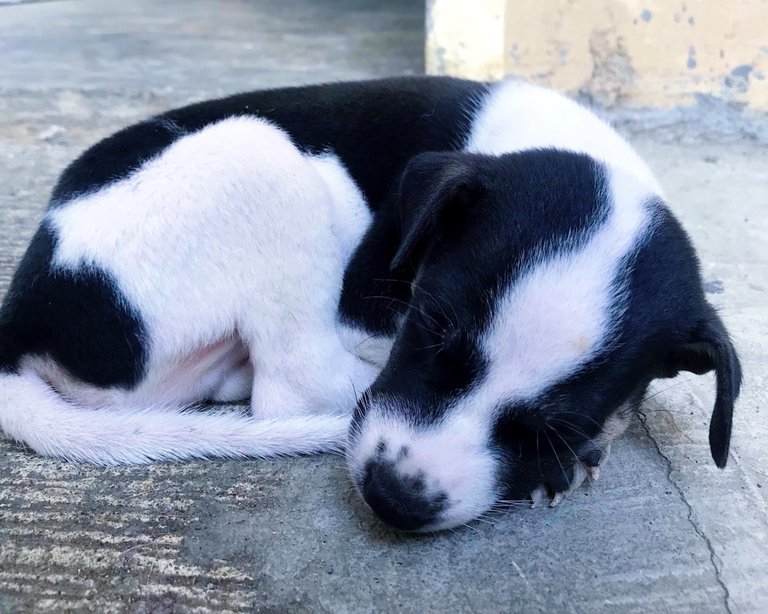 Chiyo is a 100% Aspin (Asong Pinoy) has lived in several houses in his more than a year of existence. I'm not the first owner of Chiyo. During the midst of lockdown, one of our neighbors posted on our community page that her friend is looking for people to adopt their puppies because they can no longer take care of them. A friend of mine, Karl decided to adopt one. He named that puppy Panda because of its black and white fur pattern which is similar to those adorable pandas. I was initially against him naming the puppy Panda because Panda is my sister and I codename (Yeah, we call each other Panda). Karl will often visit the house and bring Panda with him. After a few weeks of staying with Karl, his parents decided not to keep the dog anymore because it was too much to handle.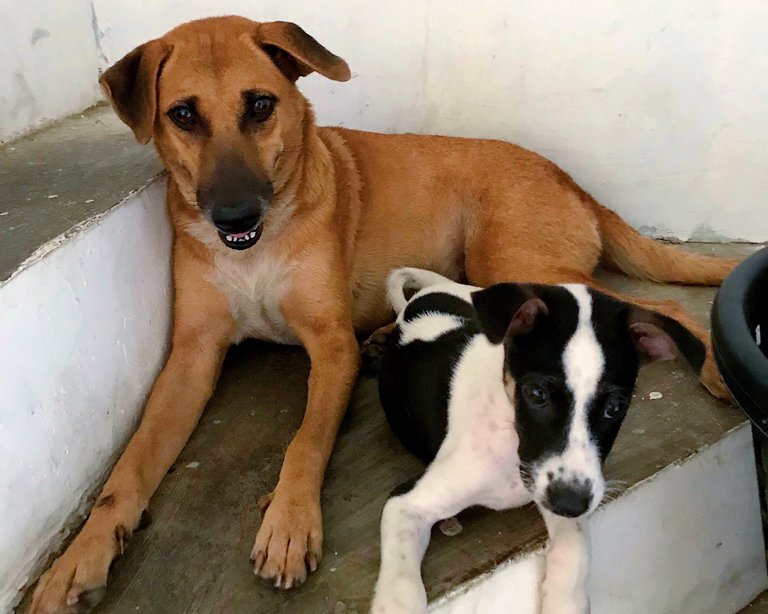 Little Chiyo and Big Girl Nanika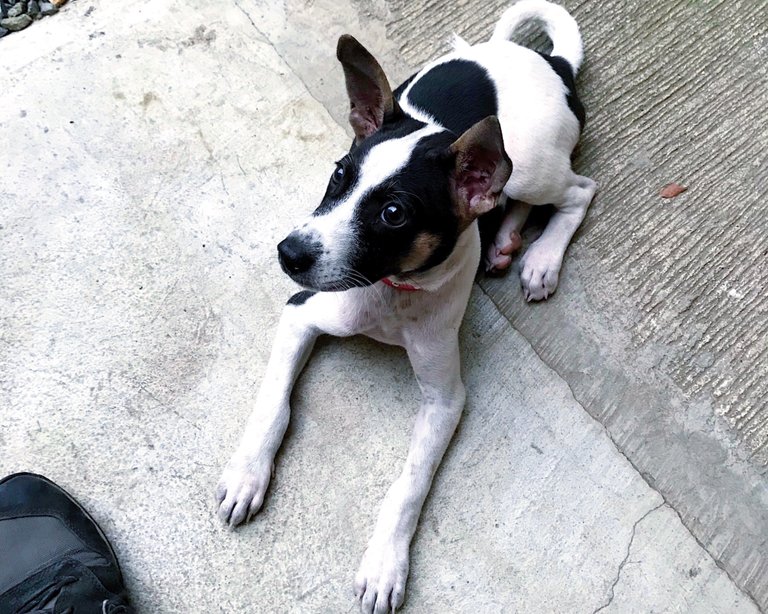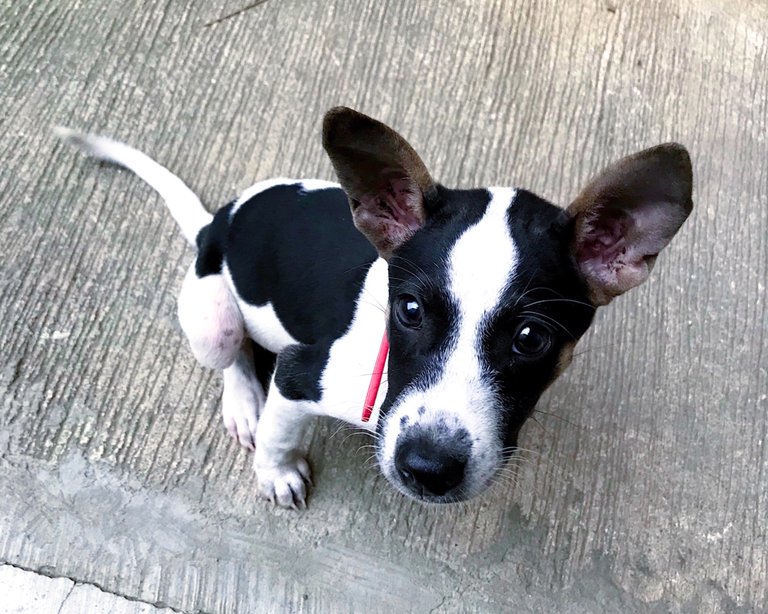 Look at those innocent eyes!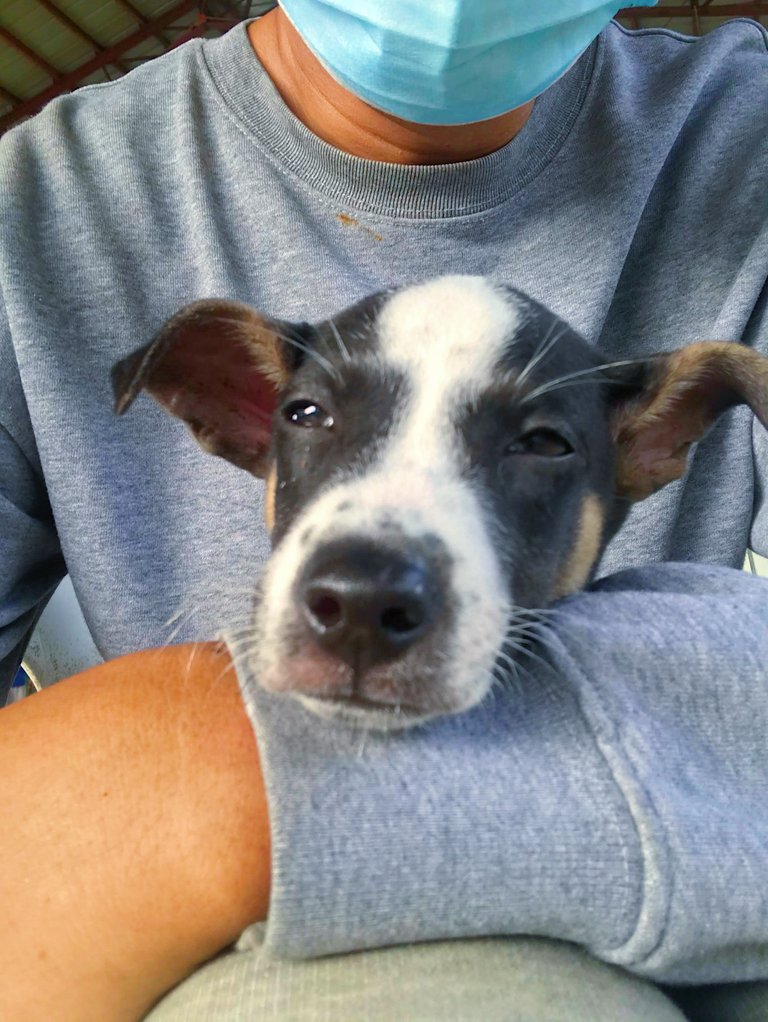 The unimpressed look.
Wacky just passed away that time and I know it's not ideal to adopt another dog again but I don't want Panda to be homeless or to be given away again to someone else. I decided to adopt him. Since I have Panda already I decided to rename him. I still have Nanika that time which was named by my sister. It's a Japanese name and I want a Japanese name for Panda as well. I asked my girlfriend for name suggestions and at that time she was still into anime specifically Naruto. She mentioned to me some names of the characters and I said I liked Chiyo. Though, this name is from an old woman in Naruto, I still decided to rename Panda to Chiyo. I think that is the good thing about Japanese names, they are often unisex.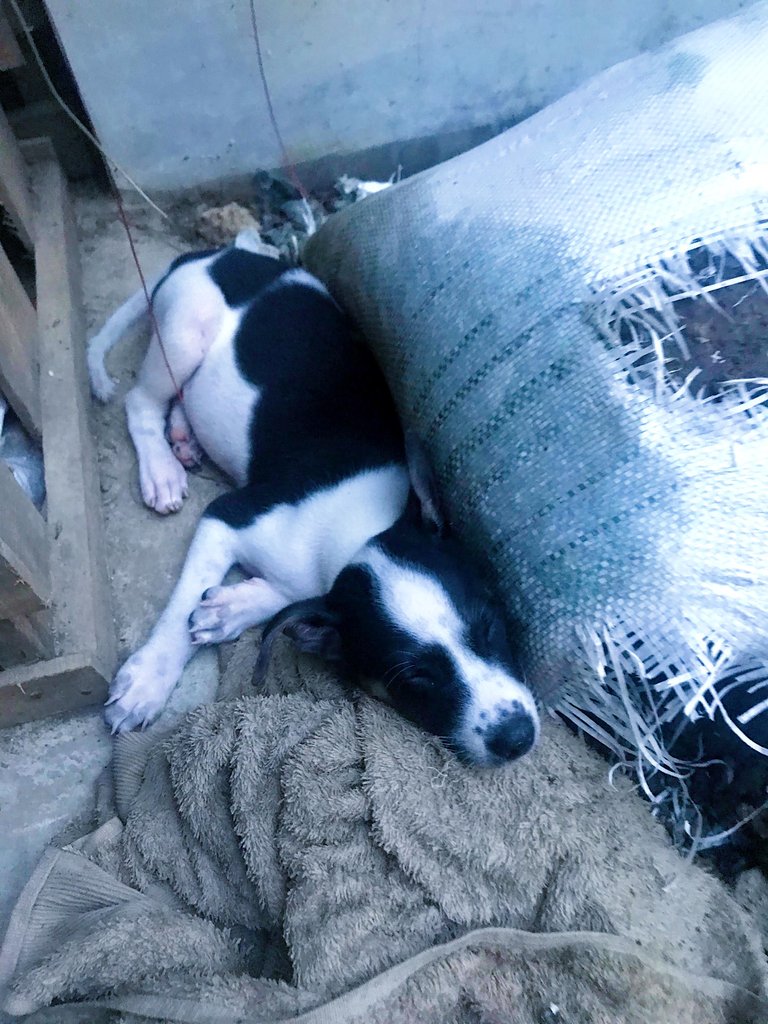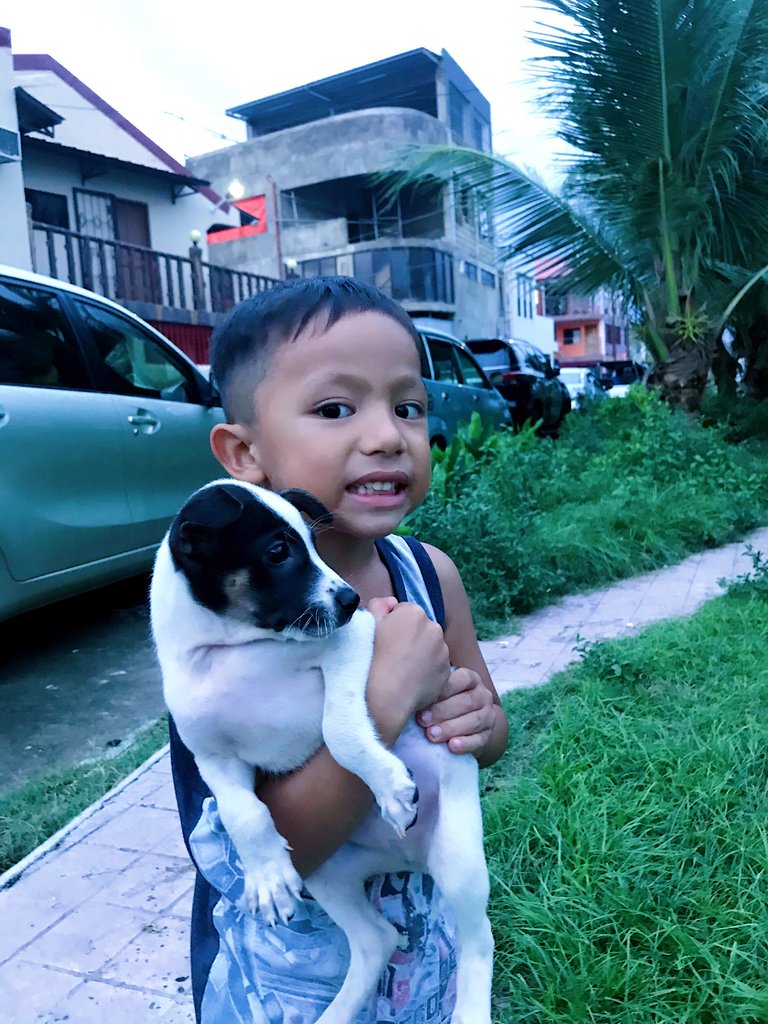 It was challenging because Chiyo was the youngest dog I have ever adopted. If you have a dog, I'm pretty sure you know exactly what I mean. They might be little but the destruction they can do is beyond. If I could list the items he destroyed and the troubles he caused it'll be a lengthy blog.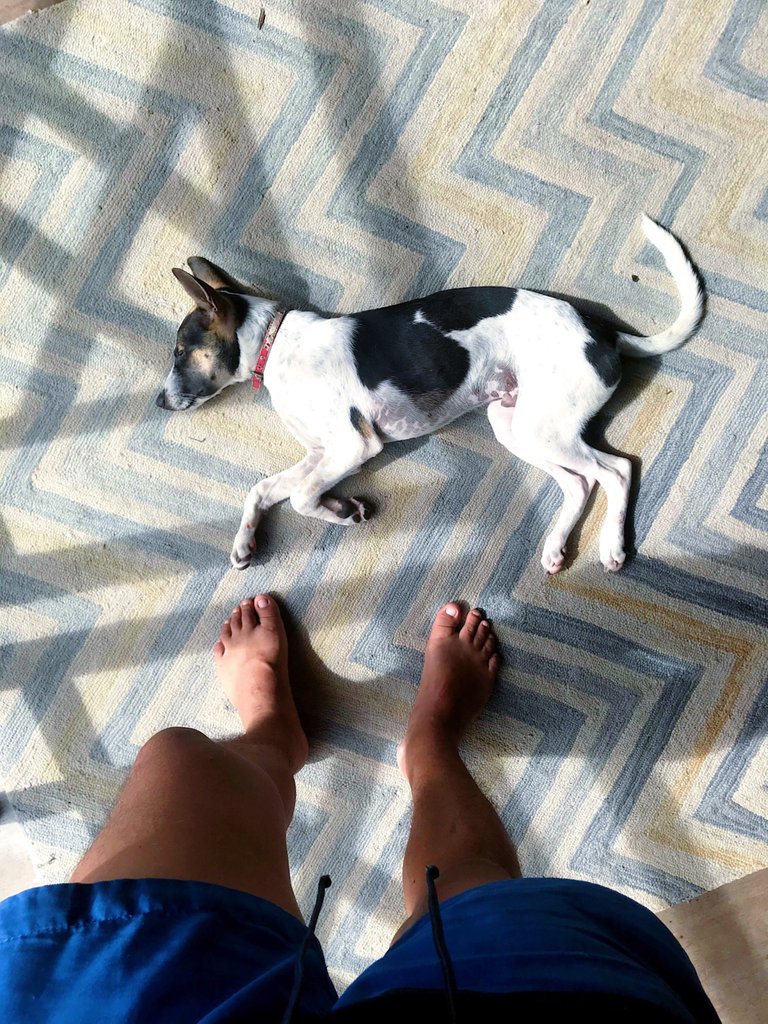 Our Quarantine Days in Bongo Bongo in Dauin, Negros OCcidental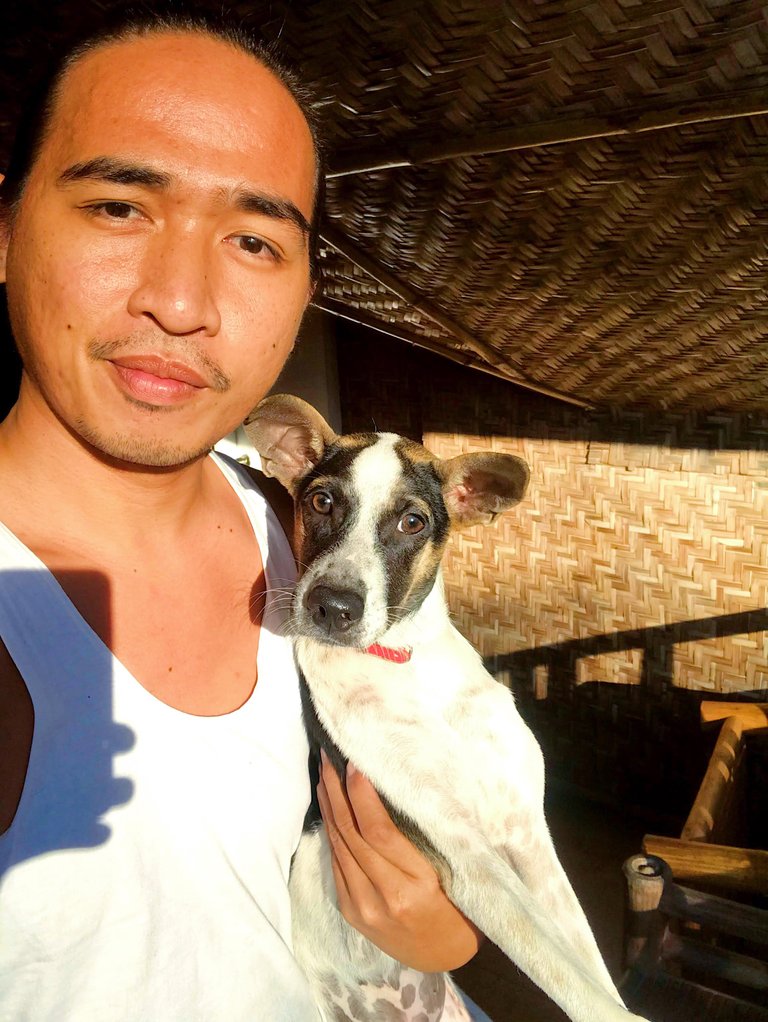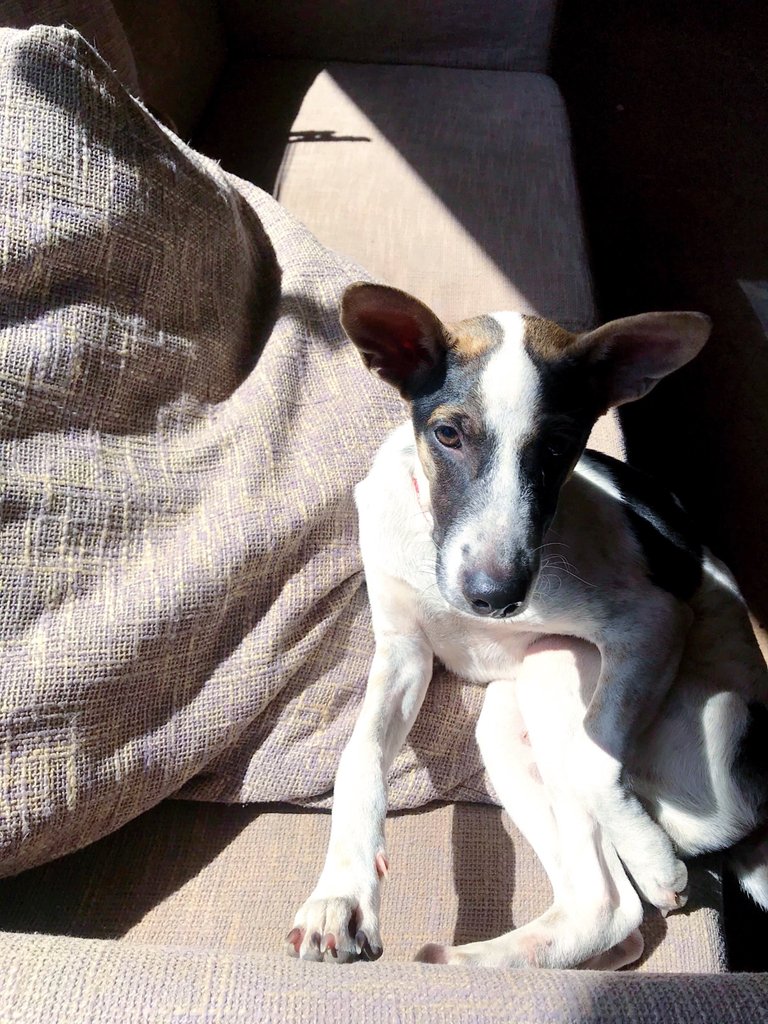 When I got him, I have a few months left before going to Dauin, Negros Oriental. He was still a little puppy when we arrived in Negros but as time goes by he turned into this skinny and tall dog that everyone adores. He often joins me in my yoga, he loves to run around by the beach, hides behind the bushes and whenever calls his name and pets him. Though there are times that I'm not at home I make sure he will be attended by my friend Dave. Chiyo is good friends with my friends and even with strangers. He's not good at walking with a leash because he got used to running around when we were in Dauin. We just open the gate and let him run around the neighborhood which makes other dogs jealous.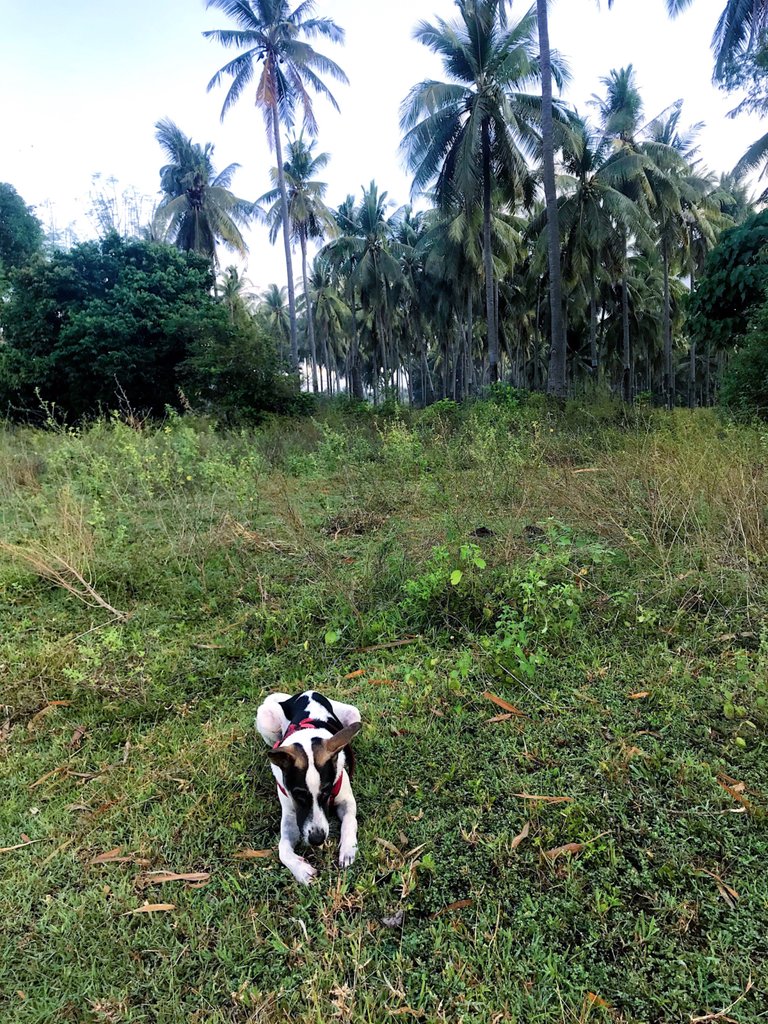 He loves to sniff grasses and often times ended up chewing it.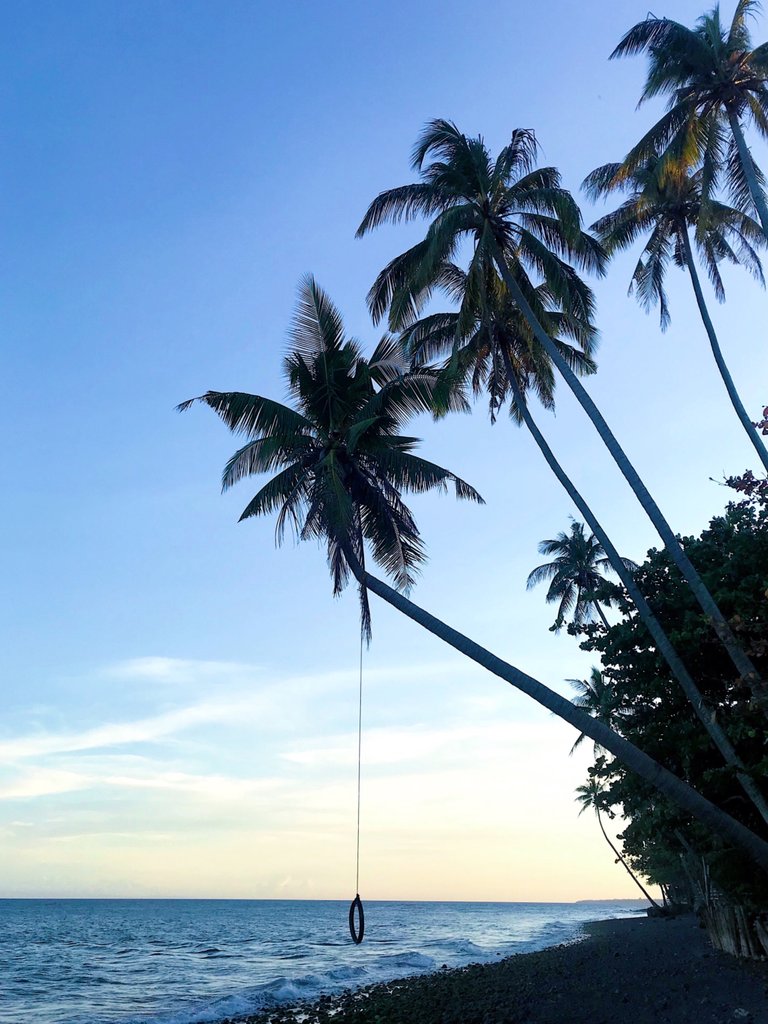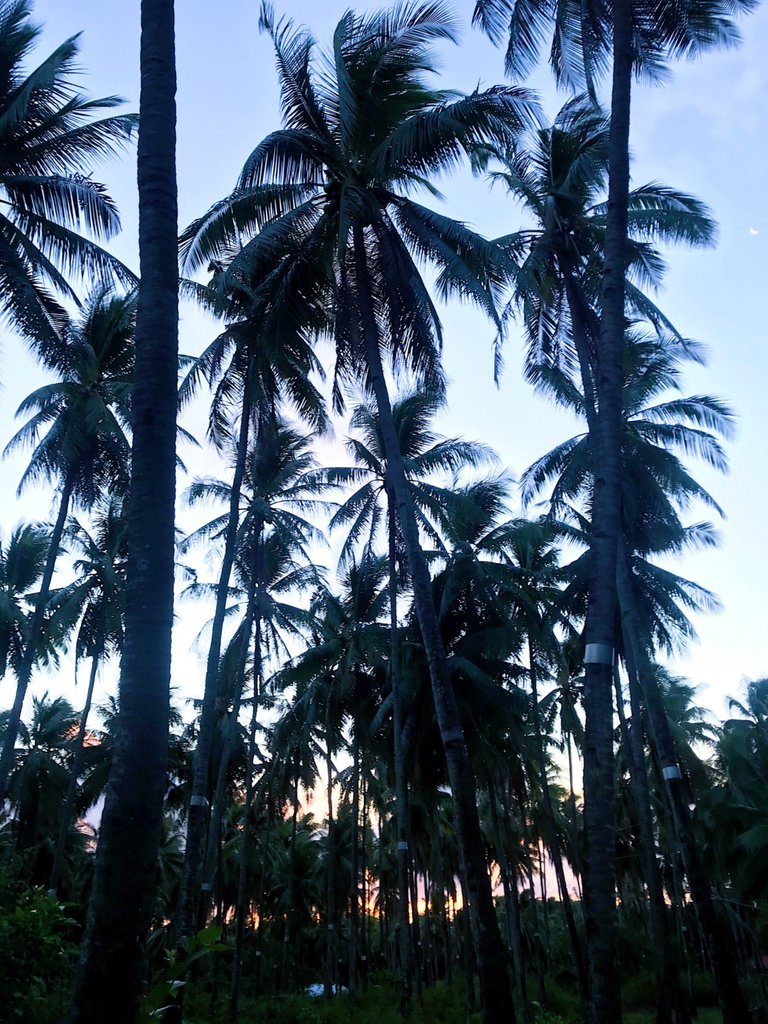 When we were still in Dauin, we usually visit this area near my place for him and Nanika to walk and run around.
To break it down, Chiyo lived in 5 different homes. First, the house where he was born, then in Karl's house, in Bongo bongo, then in my apartment in Dauin then finally, our house in Talisay.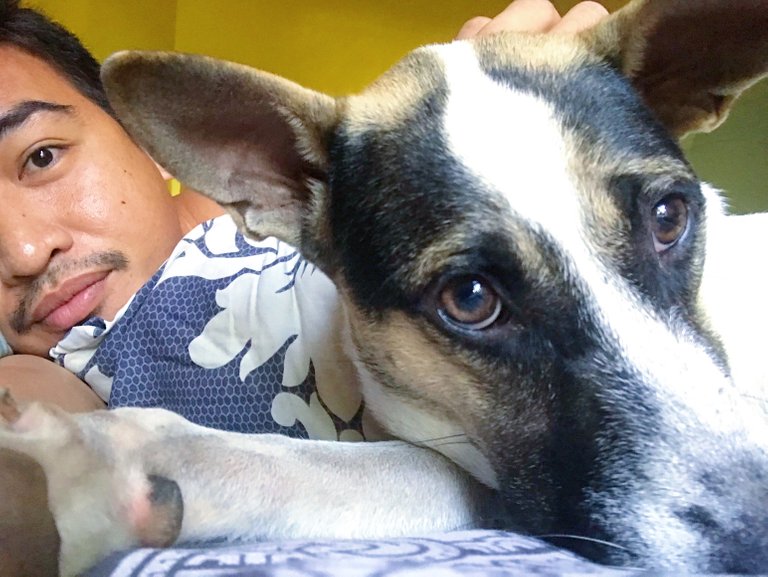 There are days that he will wake me up in the morning for a walk or sometimes he's just clingy and just want to sit next to me.
Chiyo brought so much happiness in my life and even up until now that he's no longer a puppy he still finds a way to make himself so adorable or funny by sleeping in a very odd way. Sometimes he will tirelessly jump around me with so much joy! Do you have pets? What is their story? We would love to meet them.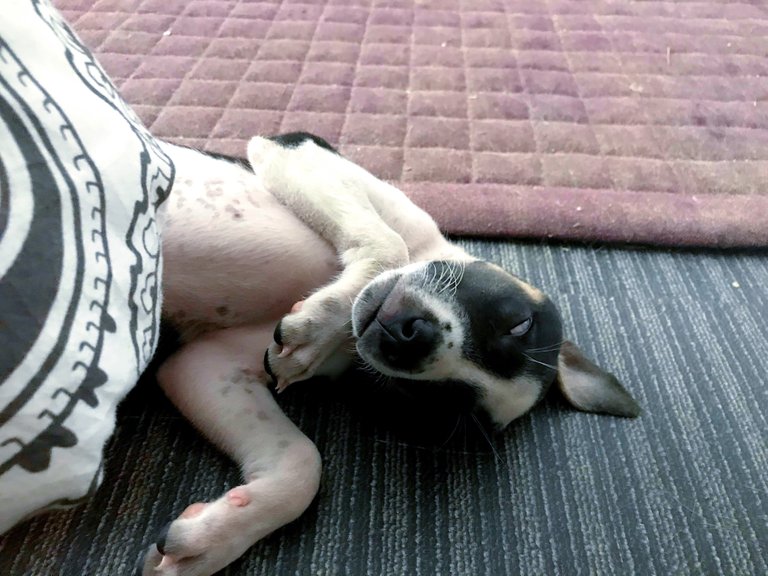 This is how he sleeps before.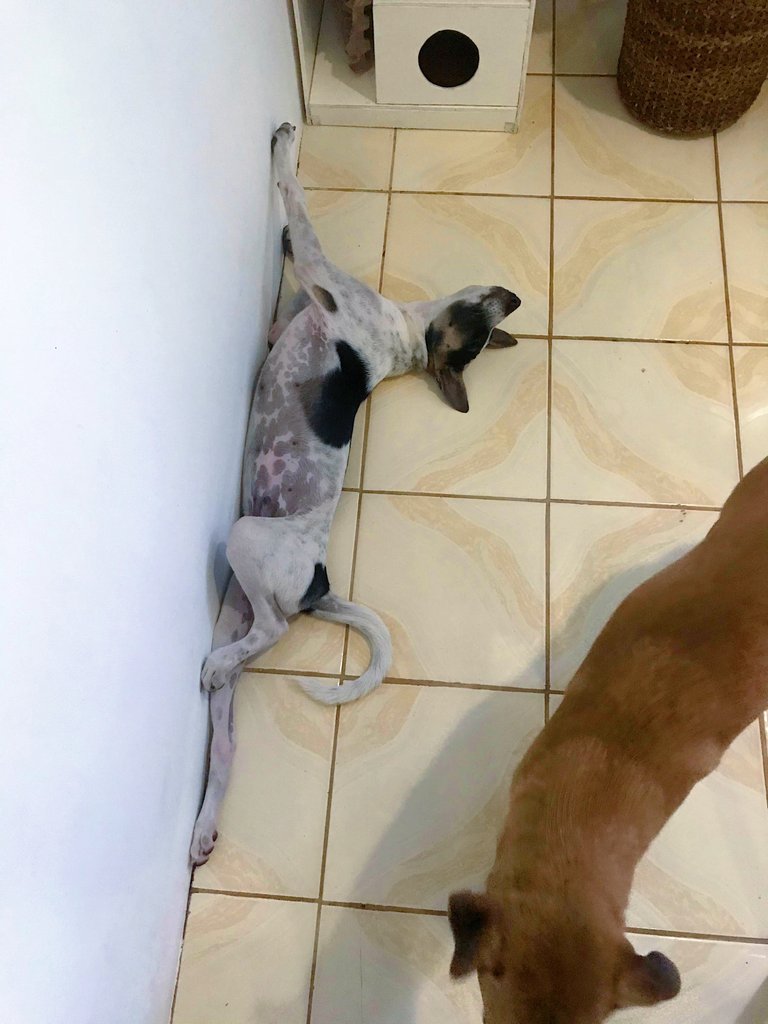 This is how he sleeps NOW. Not your typical dog.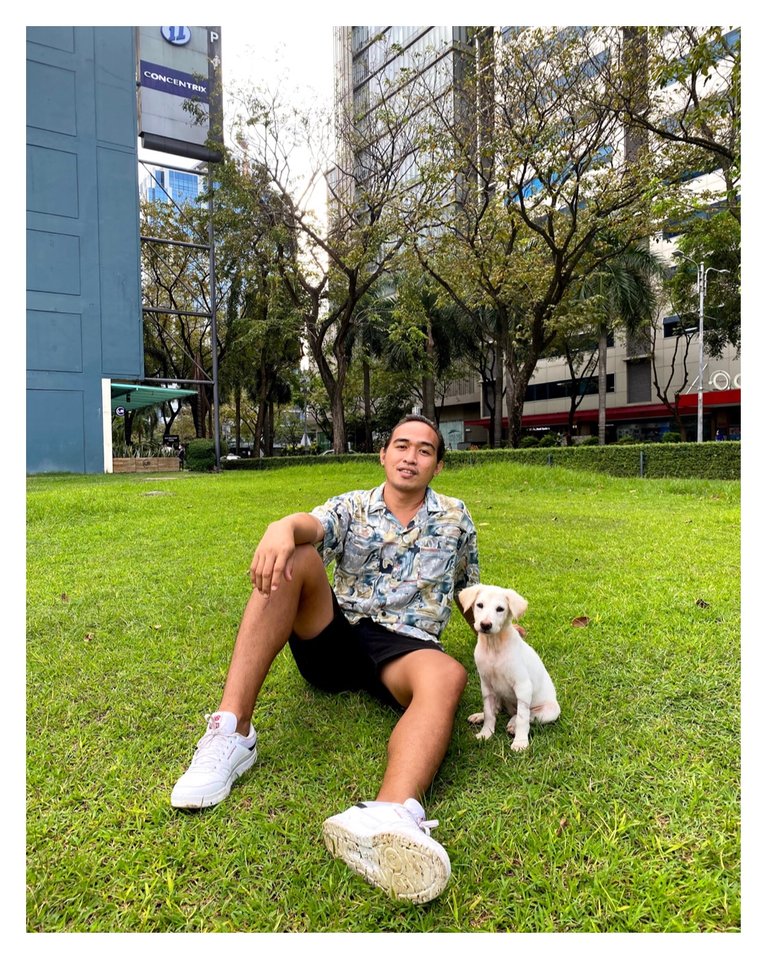 Asa Si Klause blogs about his travels, vegan lifestyle, yoga practice, his fur babies and anything that gives joy to him.
If you love to see more of his content, hit that Follow button, and you might find new places, make more recipes, and practice yoga with him. For blog collaborations or inquiries, feel free to contact him on his social media channels or email him at [email protected]

INSTAGRAM | TWITTER | FACEBOOK



---
---