HCBC FIRST COLLABORATION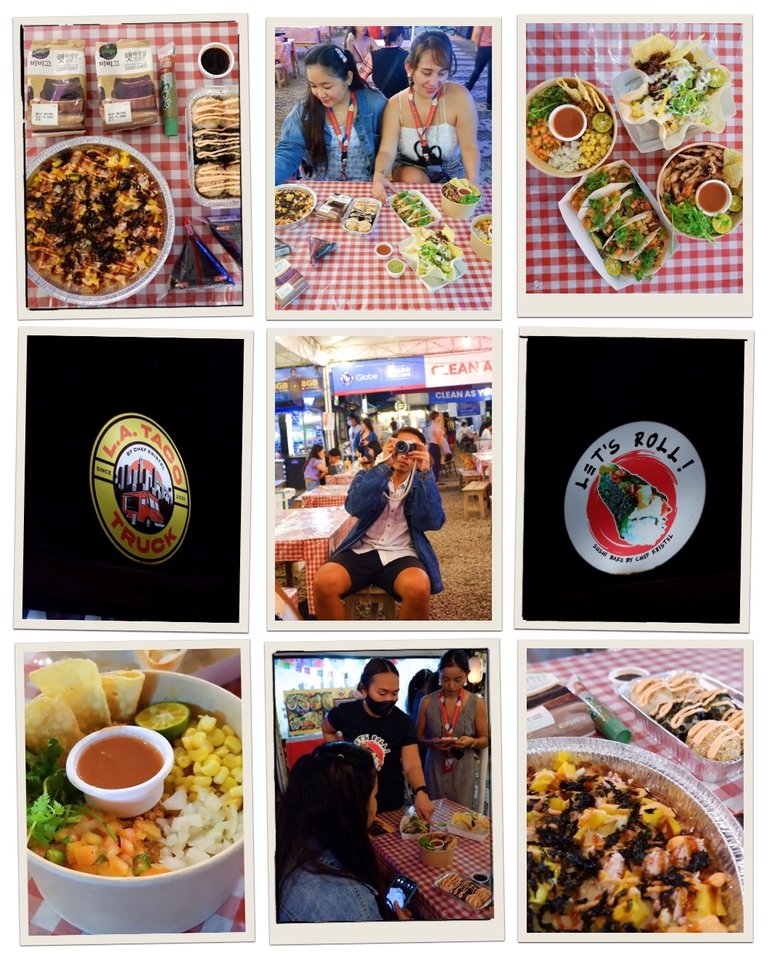 We are beyond proud and ecstatic that our not-so-little
@hivecebubloggers
community is now getting invites for some collaborations. We will always be grateful to our Community Leader
@purepinay
for going the extra mile to make Hive Cebu Bloggers Community an established name in the blogosphere.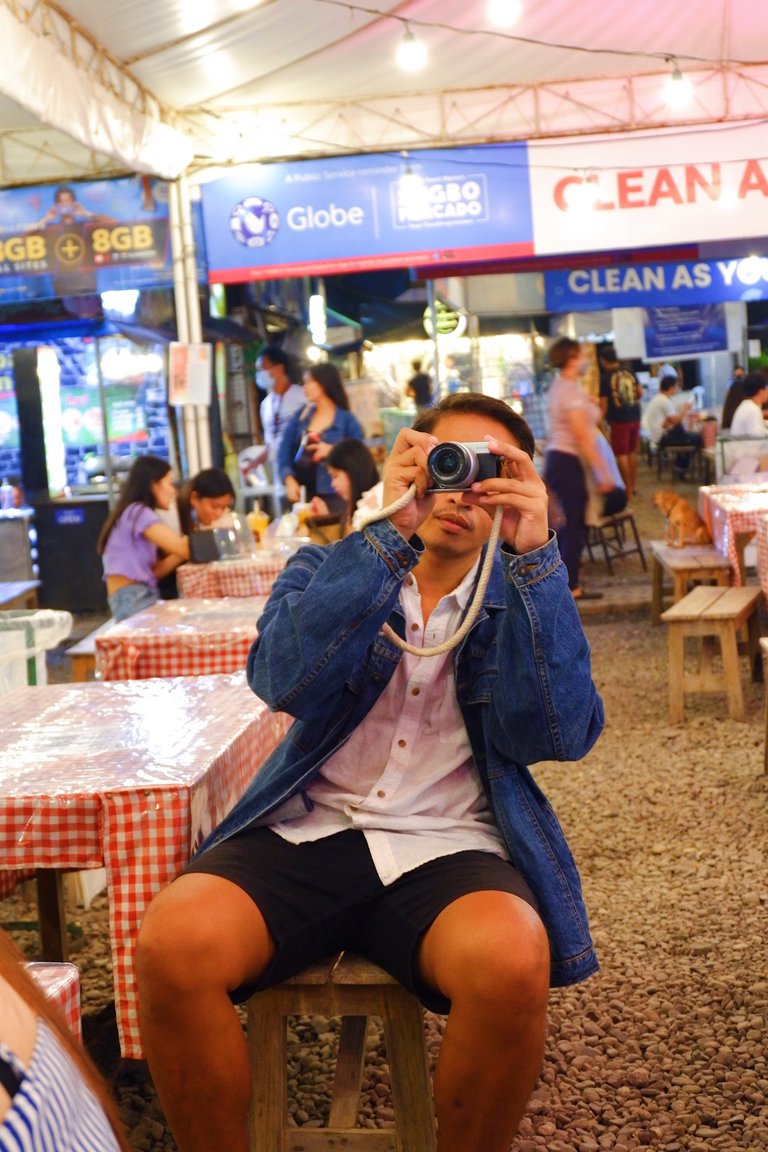 A week ago,
@purepinay
sent a message in our group chat asking who will be available on Wednesday for a food tasting in Sugbo Mercado, IT Park. At first, I was hesitant to go because I know that the food will not be in line with my lifestyle but
@sassycebuana
suggested that I should be assigned in taking photos, and I was happy to abide.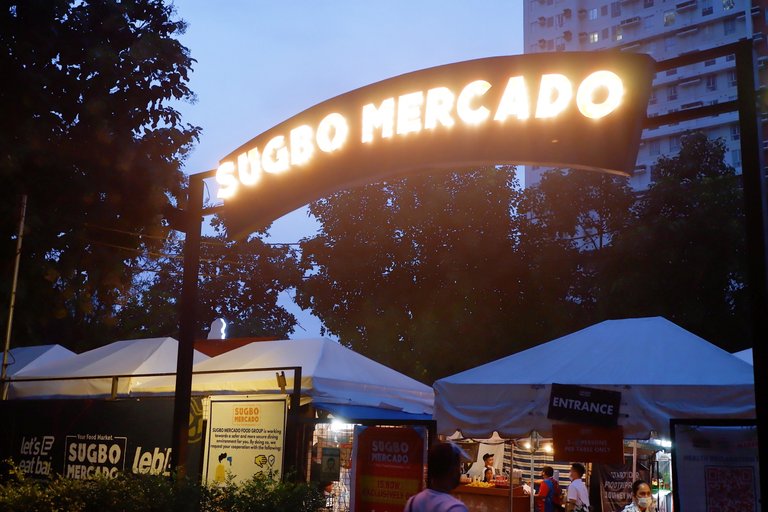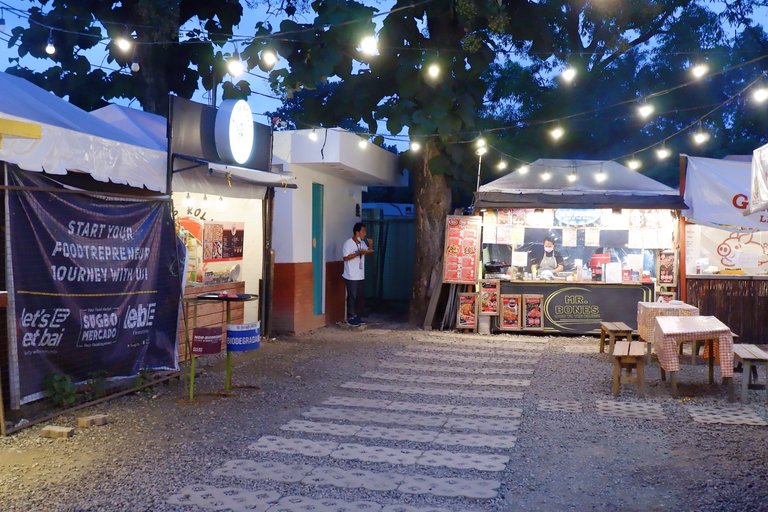 For those who are not from Cebu or are unfamiliar with Sugbo Mercado, it is known to be " Cebu's Weekend Market" that offers a wide variety of food choices and cuisines. If you can't decide where to eat, this is the place to be.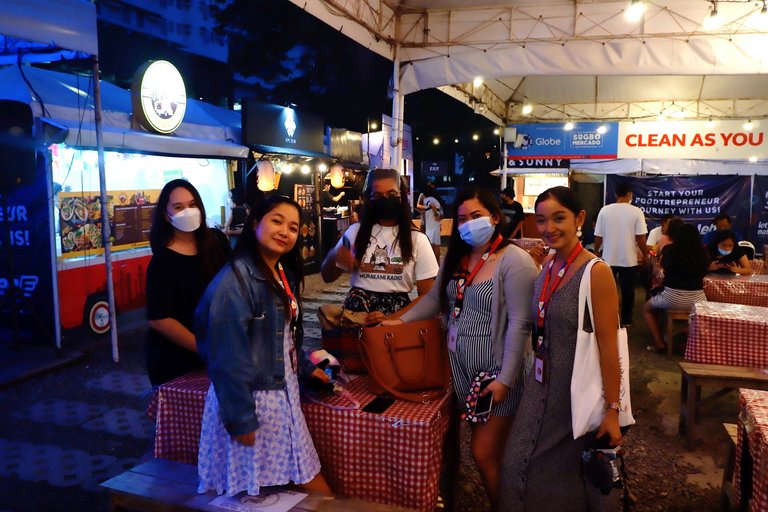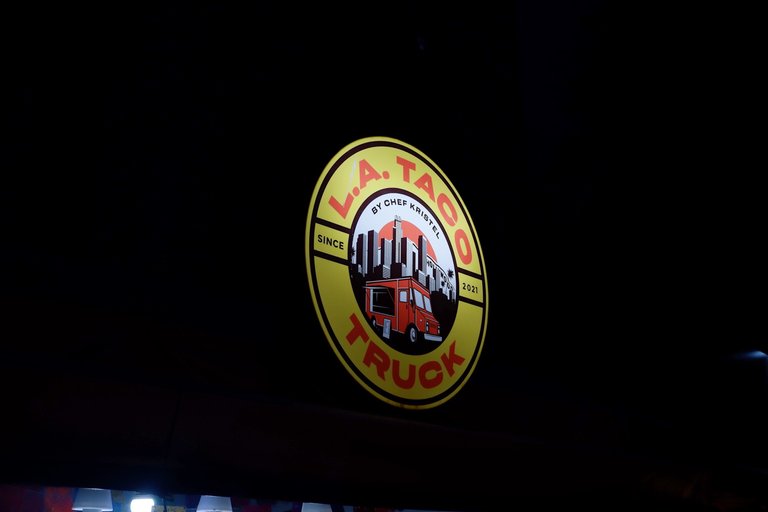 We were all so excited because this is our first ever collaboration and it's not with just 1 but two food stalls in Sugbo Mercado, L.A. Taco Truck and Let's Roll. L.A. Taco Truck serves Mexican-inspired food such as Tacos, Taco Bowls, and Dips. While Let's Roll Sushi Bake offers a variety of Baked Sushi, Onigiri, and some Combo Meals with Mocktails. When we arrived Chef Kristel, the owner of the said food stalls was already preparing the food for the tasting.
L.A. TACO TRUCK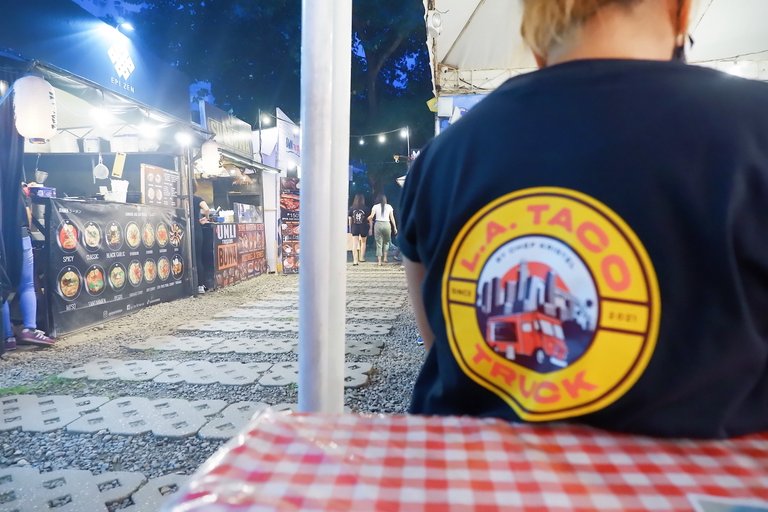 Let's start with
L.A. Taco Truck
. As mentioned, this food stall serves Mexican-inspired dishes such as Tacos, Taco Bowls, and Dips. The inspiration behind this concept is that Chef Kristel and her husband used to live in the states. Based on her
website
, after spending some time in Southern California, they got interested in the idea of food trucks. Her husband loves tacos so they decided to bring their favorite food in Sugbo Mercado for everyone to enjoy. Their food offerings are mainly meat and seafood but I always admire food stalls that cater to Vegetarians and Vegans. L.A. Taco Truck offers Quinoa Taco and Quinoa Taco Bowl with Salsa Roja. If you still don't know by now, I'm Vegan. I was so happy that Chef Kristel served us with Taco Sampler which has all the Taco offerings they have such as Carne Asada (Beef), Shrimp, Pork, Chicken, and my favorite, Quinoa. She also prepared a Taco Carne Asada Bowl served in a baked taco shell that was so innovative and cool. You can eat the bowl. She was very detailed in explaining to us every dish. She even shared the spices to add to make the dishes have that Mexican kick which is paprika and cumin. Also, fresh cilantro could do some magic too.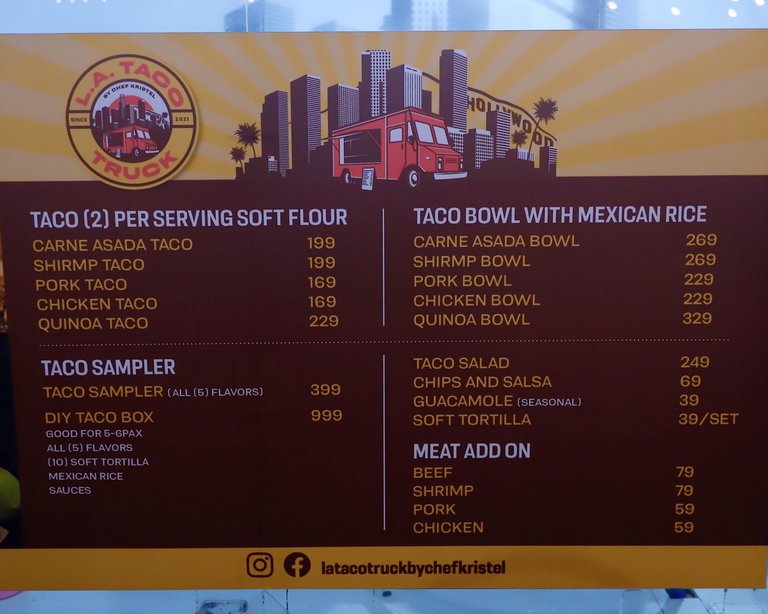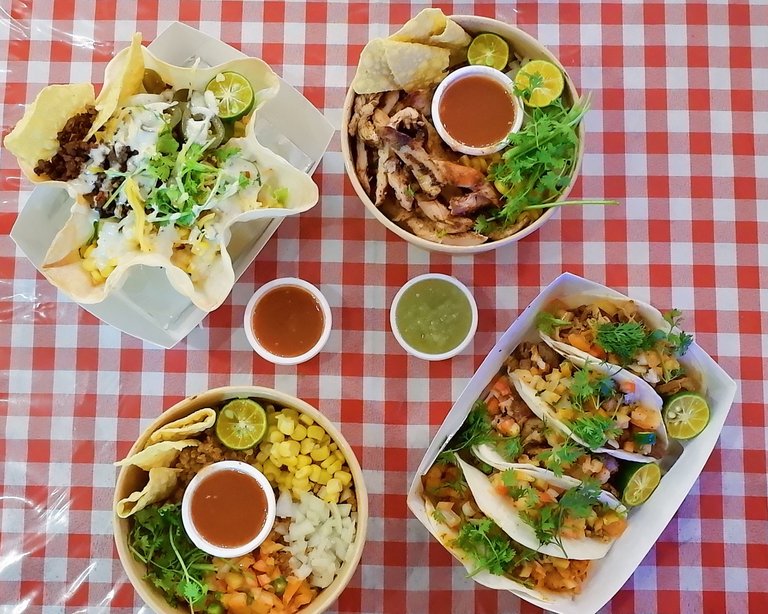 I only tried the Quinoa Taco and the Quinoa Taco Bowl which I finished myself. The bowl was so good and very filling. I even put some salsa roja and salsa verde to my bowl which compliments well with the quinoa and adds a more Mexican taste to it. The Quinoa Taco was so light in a soft flour taco. I can tell that they use fresh ingredients and the right amount of spices to make this dish close to authentic Mexican. To all my vegetarian, vegan, and health-conscious friends right there, you should try these dishes.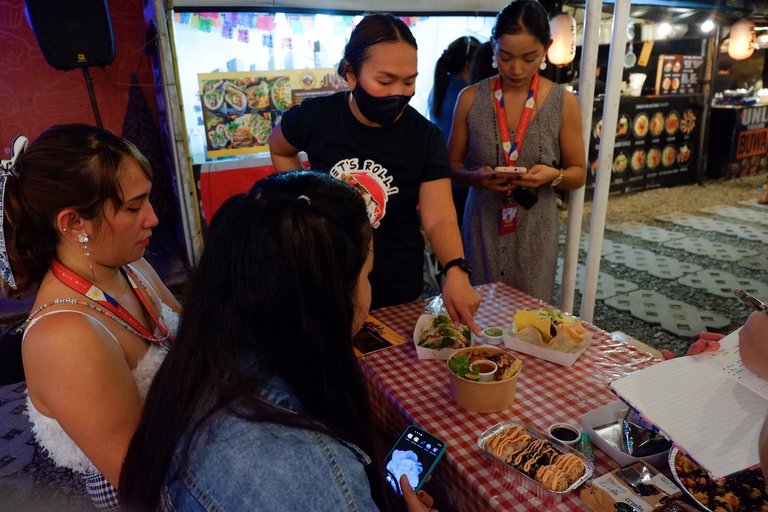 Chef Kristel introducing the dishes they prepared for us.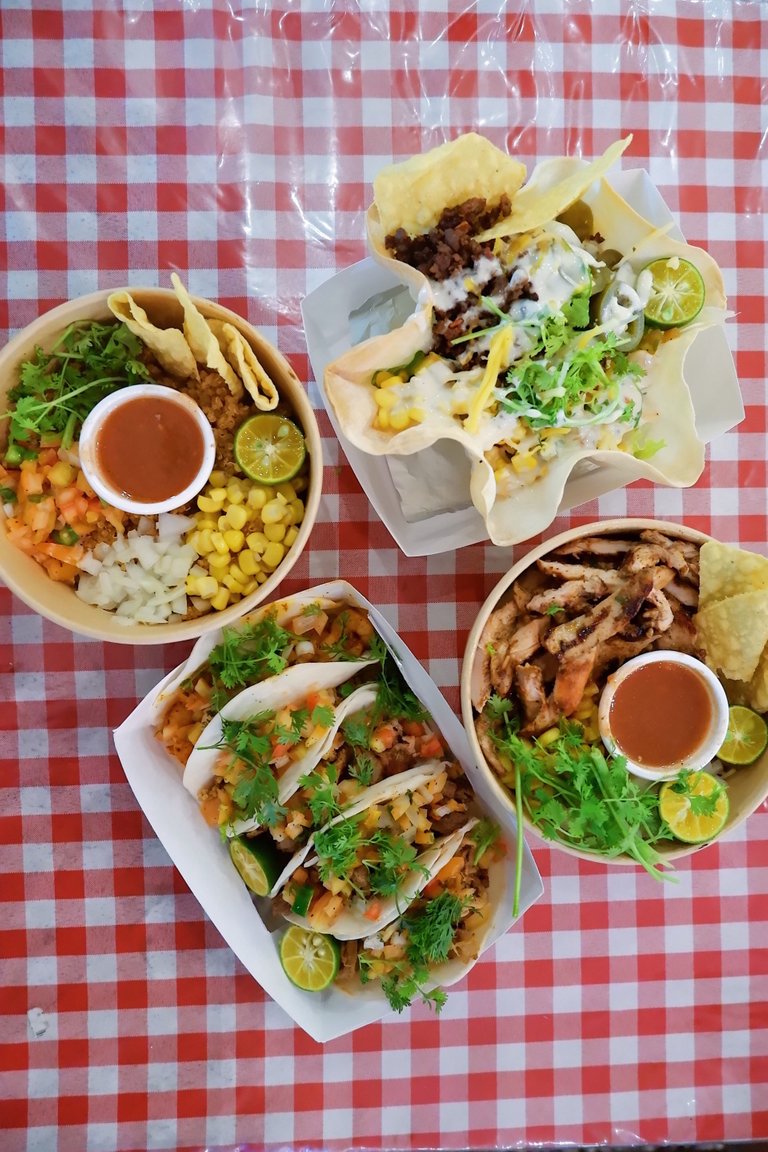 Taco Quinoa, Carne Asada Taco, Chicken Taco Bowls & Taco Sampler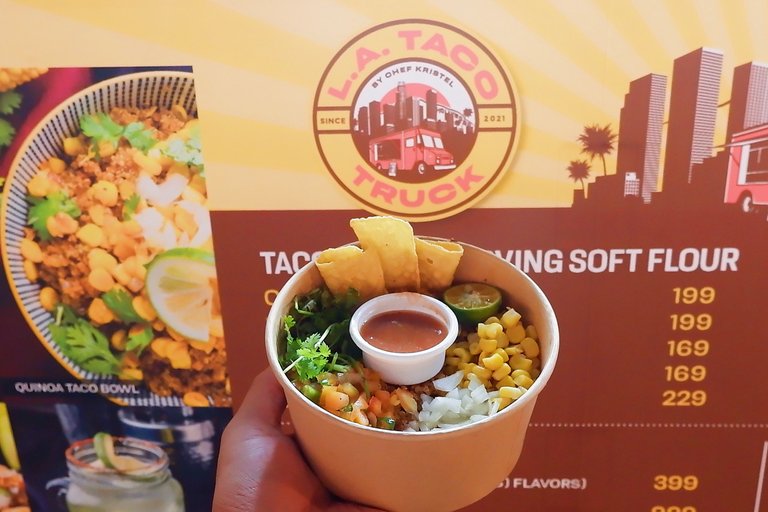 Taco Quinoa Bowl
Taco Quinoa Bowl with Salsa Roja and Chips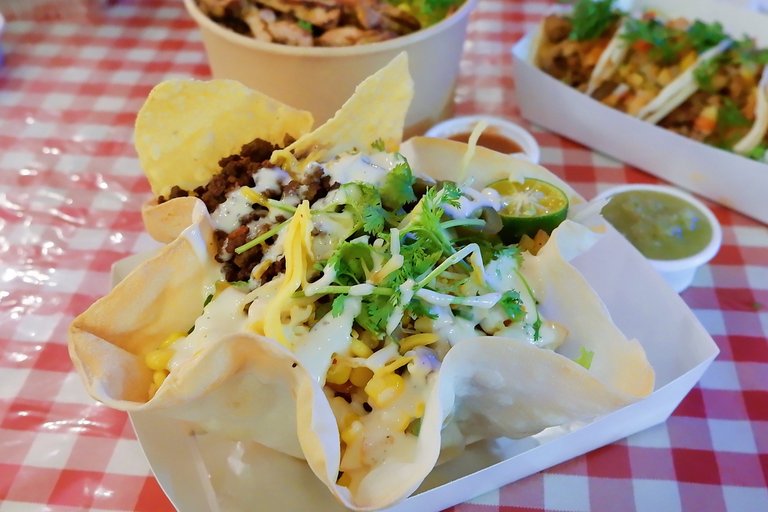 Carne Asada Taco Bowl in Baked Taco Shell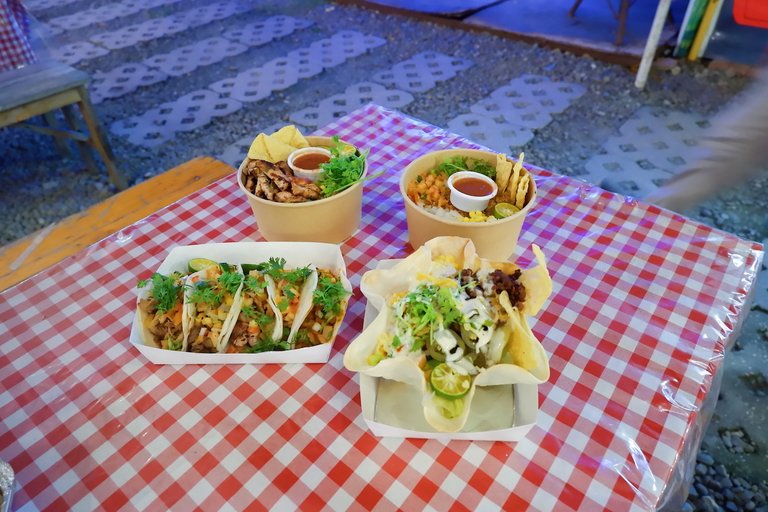 LET'S ROLL SUSHI BAKE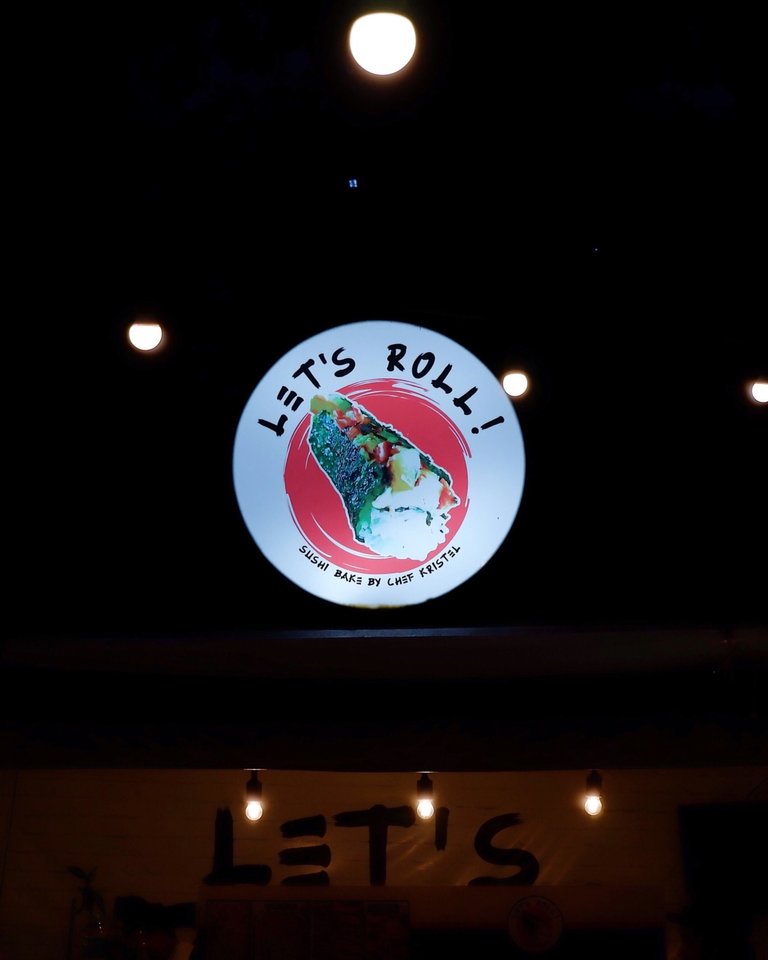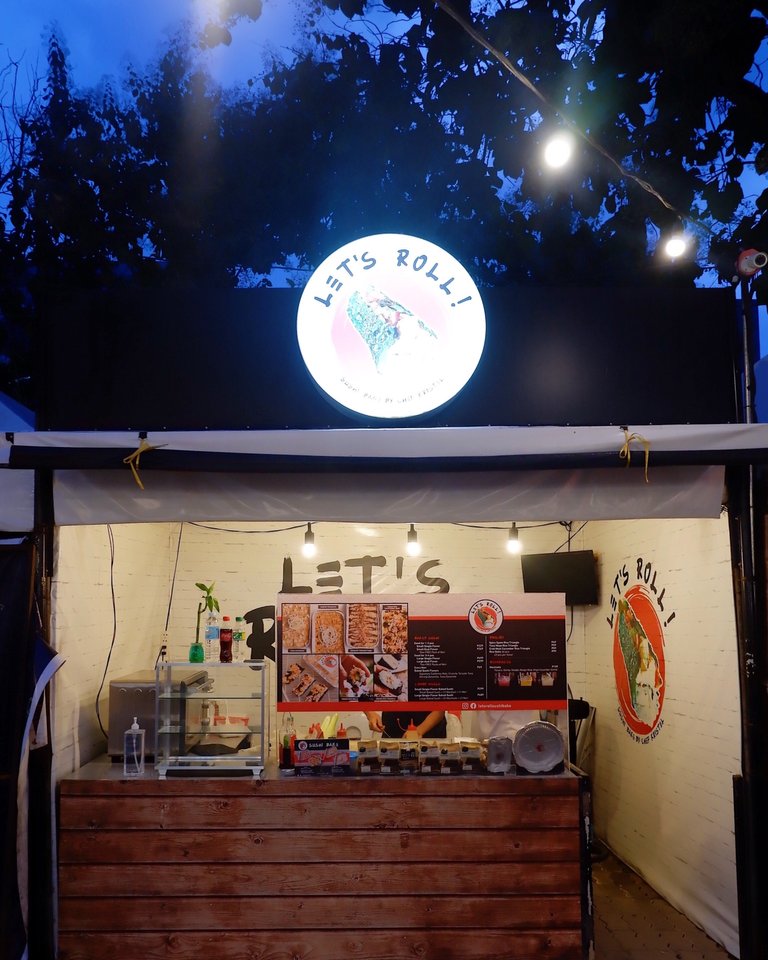 The second food stall is **Let's Roll Sushi Bake**. Based on Chef Kristel's website Let's Roll started as being sold online in a small community group but due to the positive response it was then sold publicly. A few weeks after, Chef Kristel decided to establish an actual store for the brand. Unfortunately, I couldn't eat anything from this food stall (except for the nori sheets) because everything has either seafood or meat. But I enjoyed taking photos of the dish and learning how to enjoy/eat the baked sushi. Chef Kristel showed us how to eat the baked sushi by using the nori sheets and scooping some baked sushi then eating it. I was also personally thought how to unwrap the Onigiri. Based on the comments of my co-
@hivecebubloggers
it was tasty and a must-try.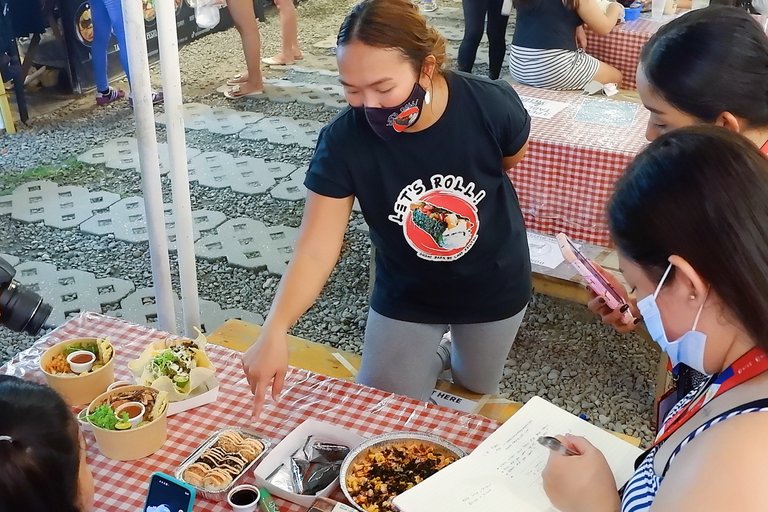 Chef Kristel discussing to us the different dishes Let's Roll offers.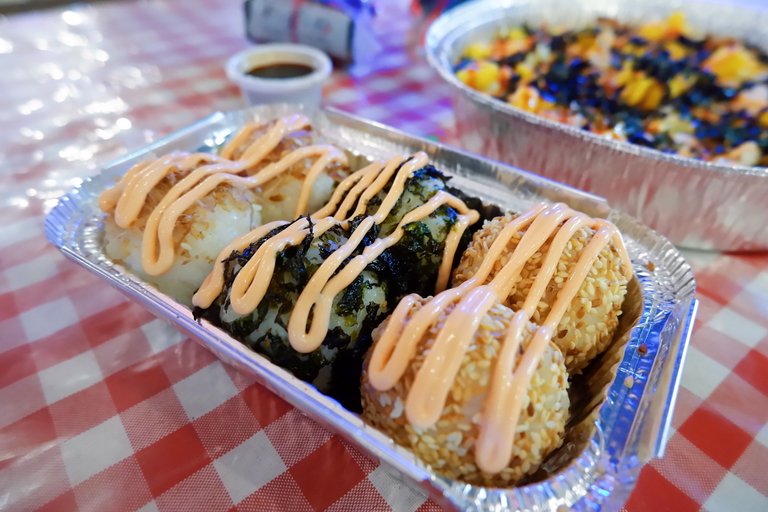 Rice Balls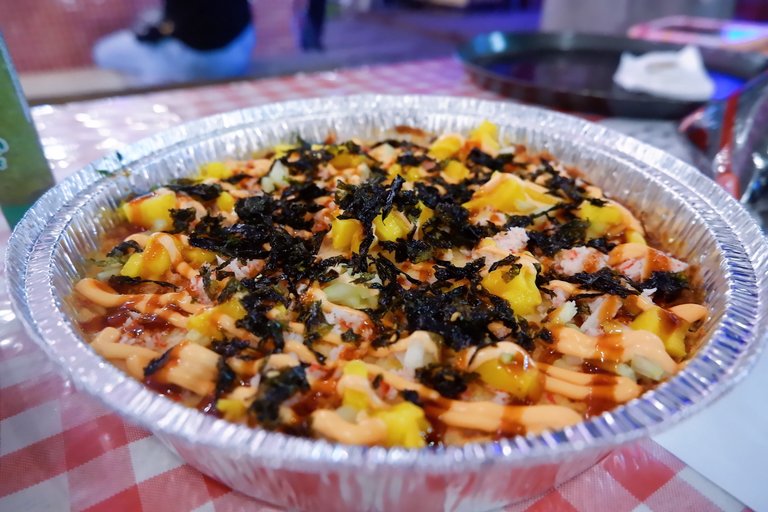 California Maki Sushi Bake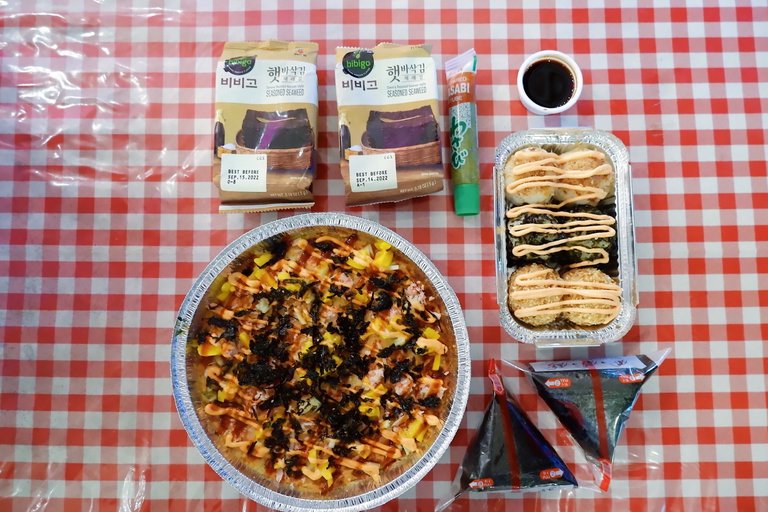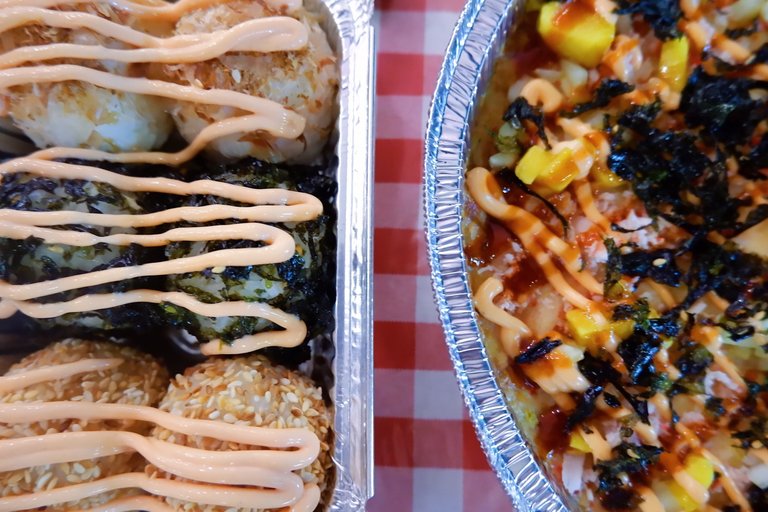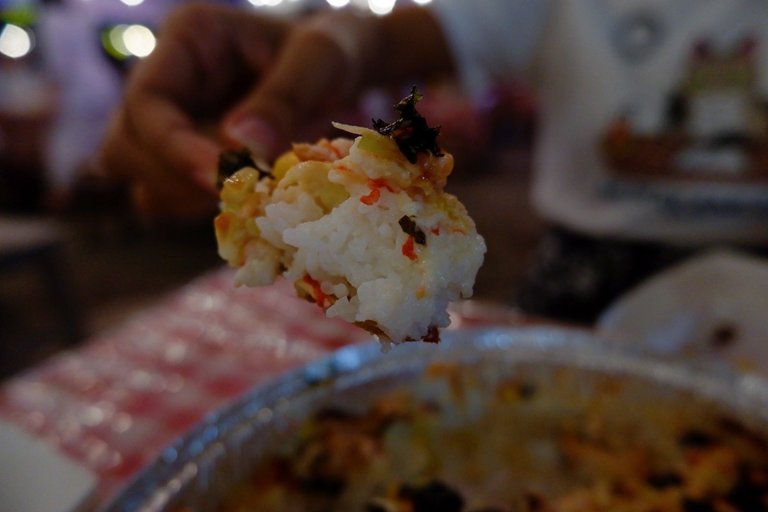 Sushi Bake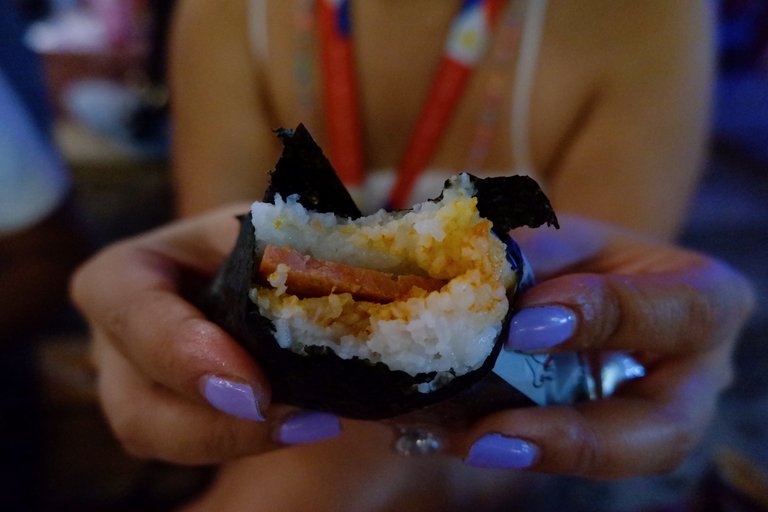 Onigiri with Spam
I love the fact that the food Chef Kristel is offering in both her food stalls are good for sharing and they always make sure to use fresh ingredients and to serve food with quality to their patrons and Sugbo Mercado goers.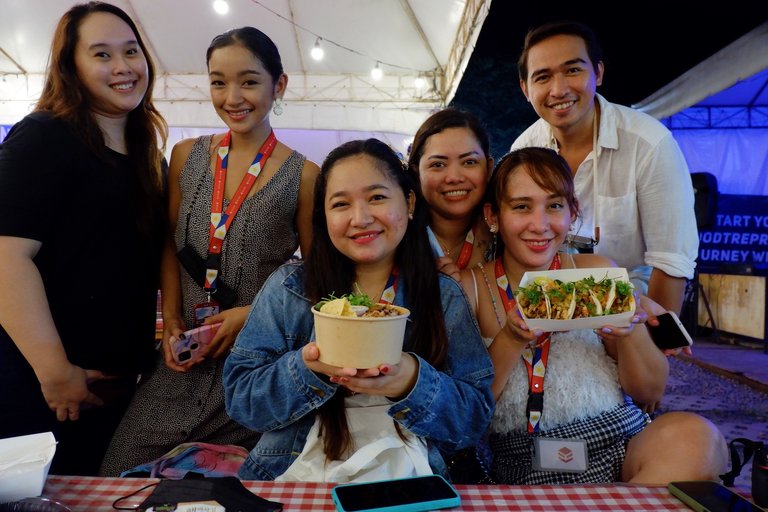 Food tasting turned into mini meet-up.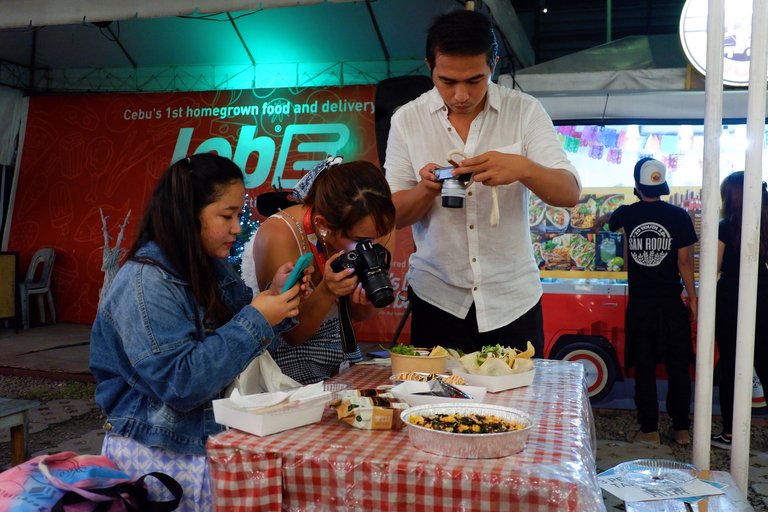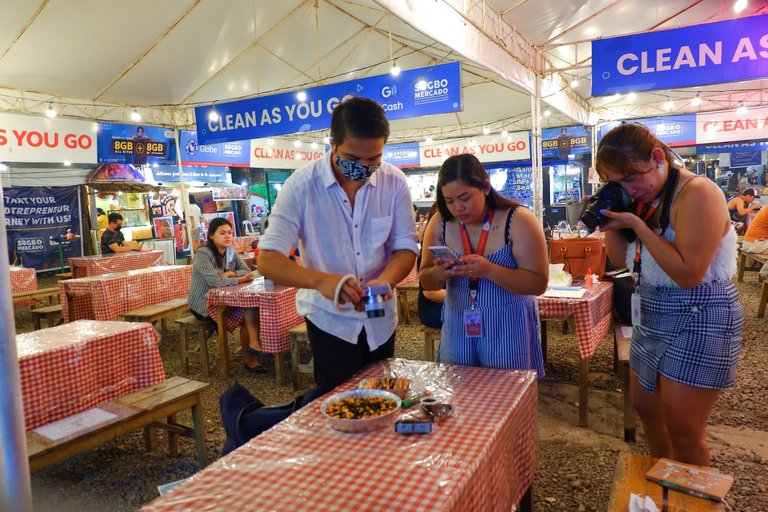 My beautiful "date" that night @sassycebuana.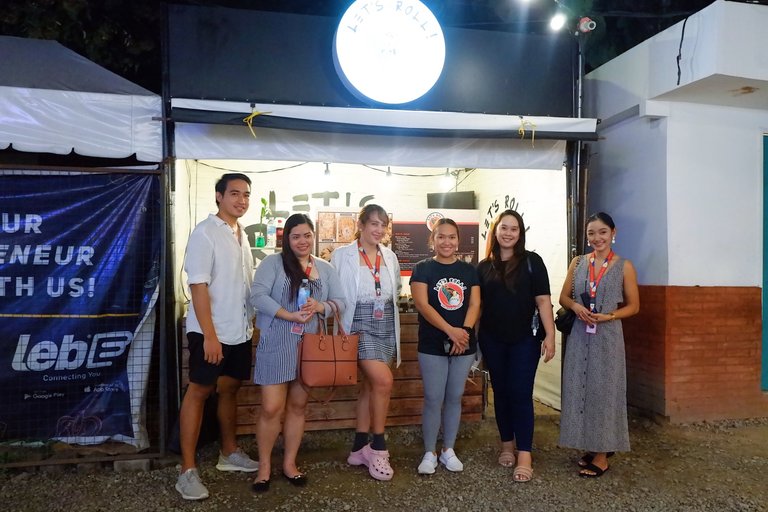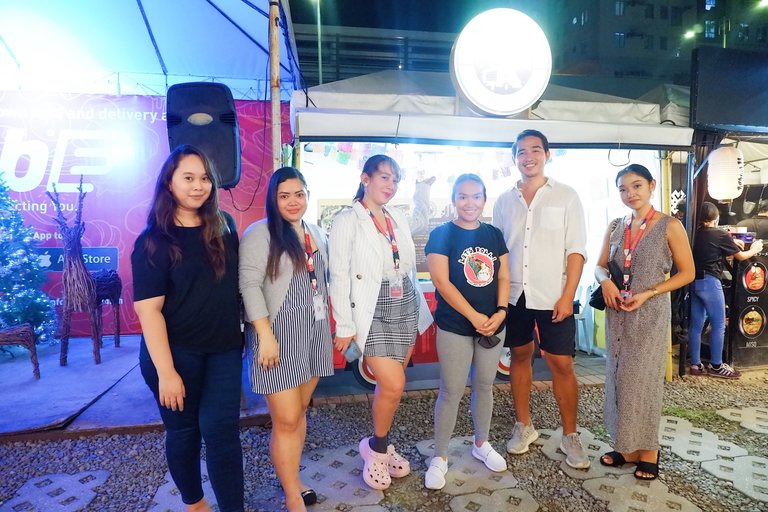 Thank you so much Chef Kristel for having us!
Feel free to follow Chef Kristel's social media accounts for you not to miss any announcements
Follow L.A. Taco Truck Instagram Page and like it's Facebook Page. You can also visit it's 2nd Branch in Meerea High Street, Ouano Aveneue, North Reclamation, Mandaue City.
Follow Let's Roll Sushi Bake Instagram Page and like it's Facebook Page
You can also check Chef Kristel's official website. For more information about her work.
Let's Roll Sushi Bake and L.A. Taco Truck are also available in Leb, Food Panda, and Grab Food deliveries.
That's it for now guys. We, the
@hivecebubloggers
are so honored to be collaborating with Chef Kristel and featuring L.A. Taco Truck and Let's Roll Sushi Bake in this blog. Don't forget to visit her food stalls whenever you visit Sugbo Mercado.
DISCLAIMER: Photos were from @gerel's, @itsmiessyonpeakd's and @sassycebuana camera.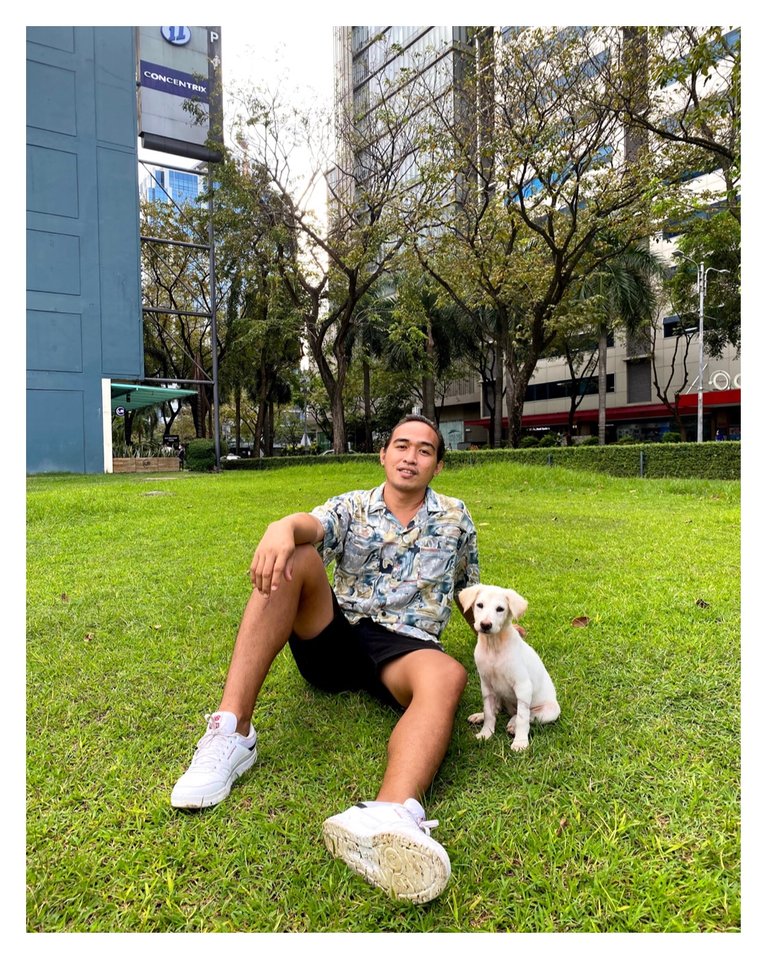 Asa Si Klause blogs about his travels, vegan lifestyle, yoga practice, his fur babies and anything that gives joy to him.
If you love to see more of his content, hit that Follow button, and you might find new places, make more recipes, and practice yoga with him. For blog collaborations or inquiries, feel free to contact him on his social media channels or email him at [email protected]

INSTAGRAM | TWITTER | FACEBOOK



---
---