REMINISCING MOALBOAL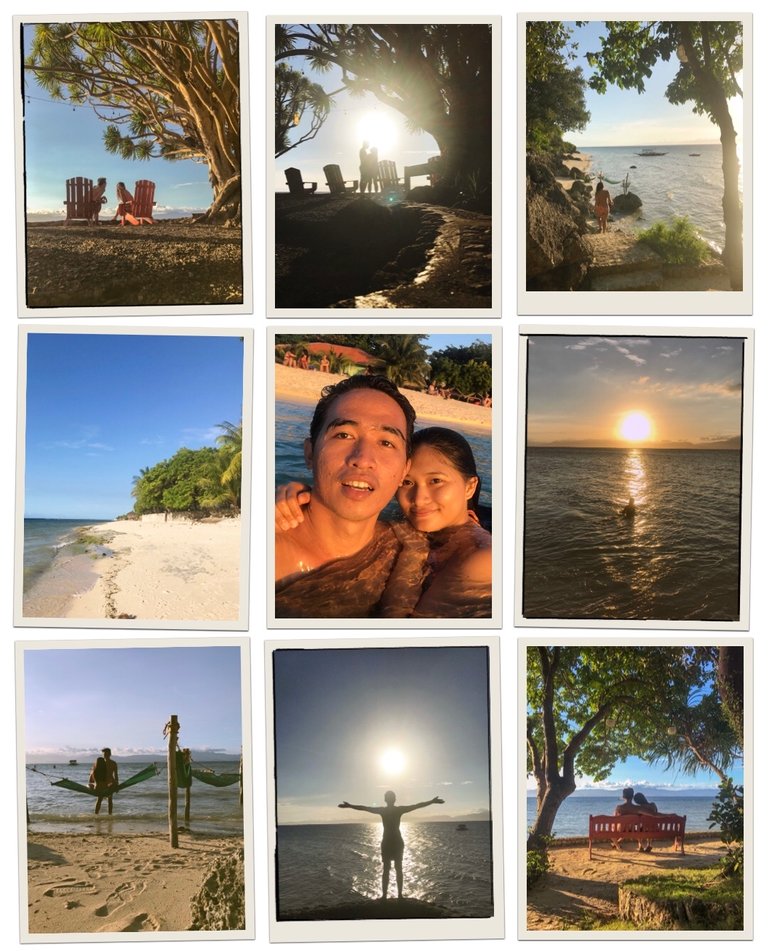 Before the pandemic, most of us spend our rest days somewhere out of town or somewhere unfamiliar. During the early days of our relationship, we tend to travel and explore other places together, just like any other couple would do.
We both work in the hospitality industry and the amount of work, pressure, and stress that we dealt with should be compensated by a little trip outside the busy city life of Cebu.
I've been to Moalboal a couple of times before we came here together. I'm quite familiar with how to get there and where to eat. We left the city quite late so we arrived in Moalboal after lunch already. Moalboal is on the south part of Cebu which could be accessed by private cars and buses. Moalboal is known for its amazing coral reef ecosystem, a diving spot wherein you can find different marine creatures, and the of course the Sardines Run. Aside from activities you can simply rent a cottage there and spend some time with friends and family. Moalboal has 2 popular spots to go. You can either go to Panagsama where diving spots and shops are located or you can go to Basdaku White Sand Beach to chill by the seashore. We chose the latter. Travel time is around 2-3 hours from Cebu City.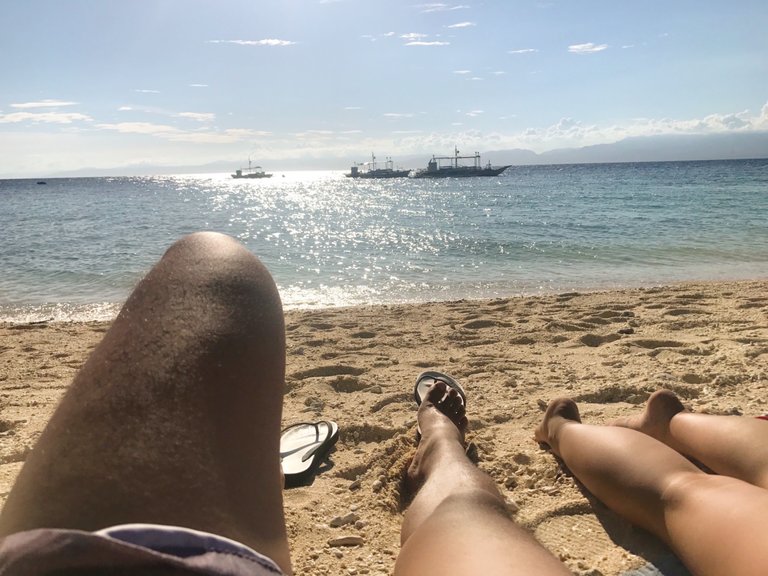 We went to Basdaku and when we arrived we immediately had lunch because we were starving already. After our lunch, we did sunbathe and just basked in the heat of the sun. We went in and out of the water from time to time.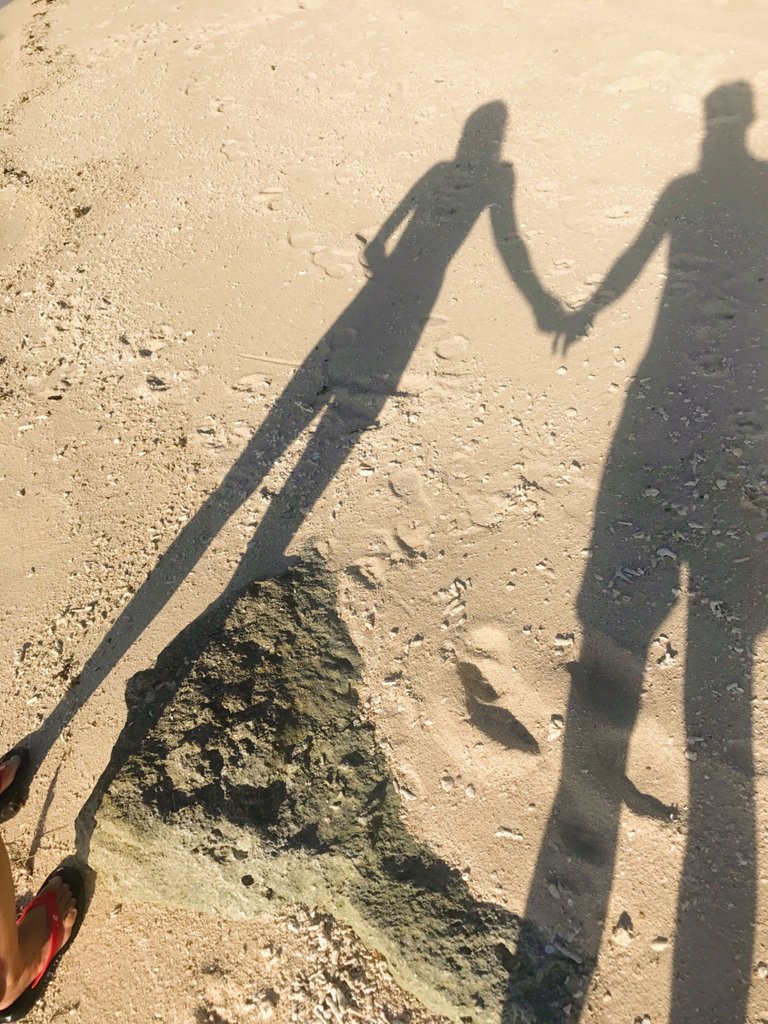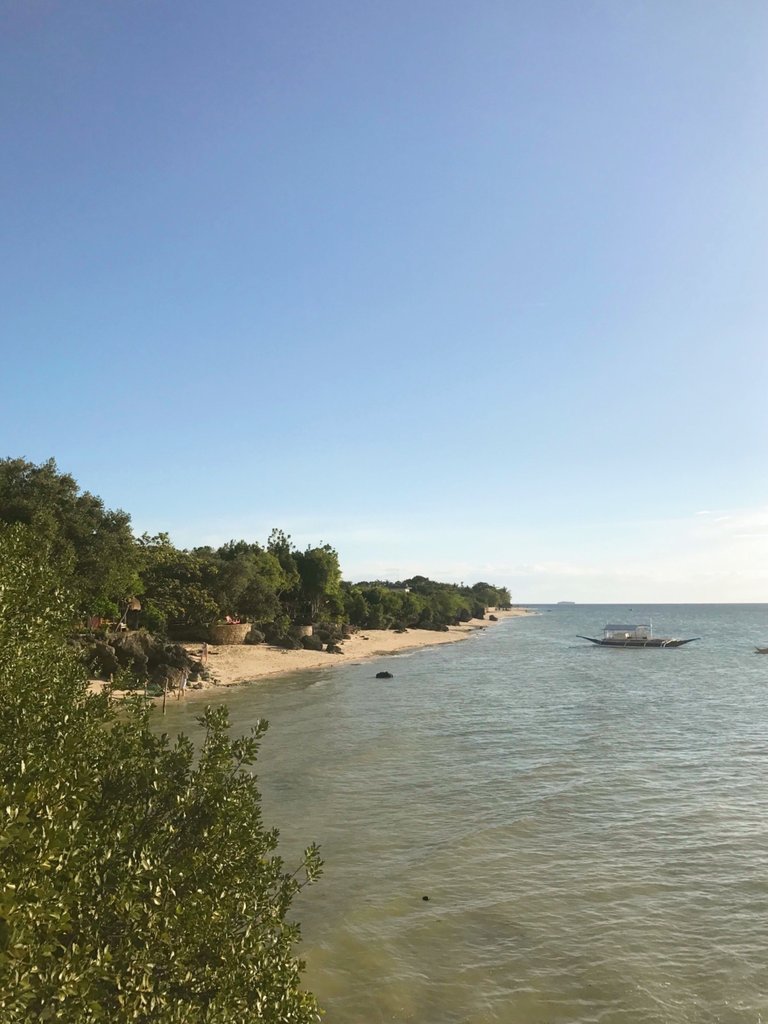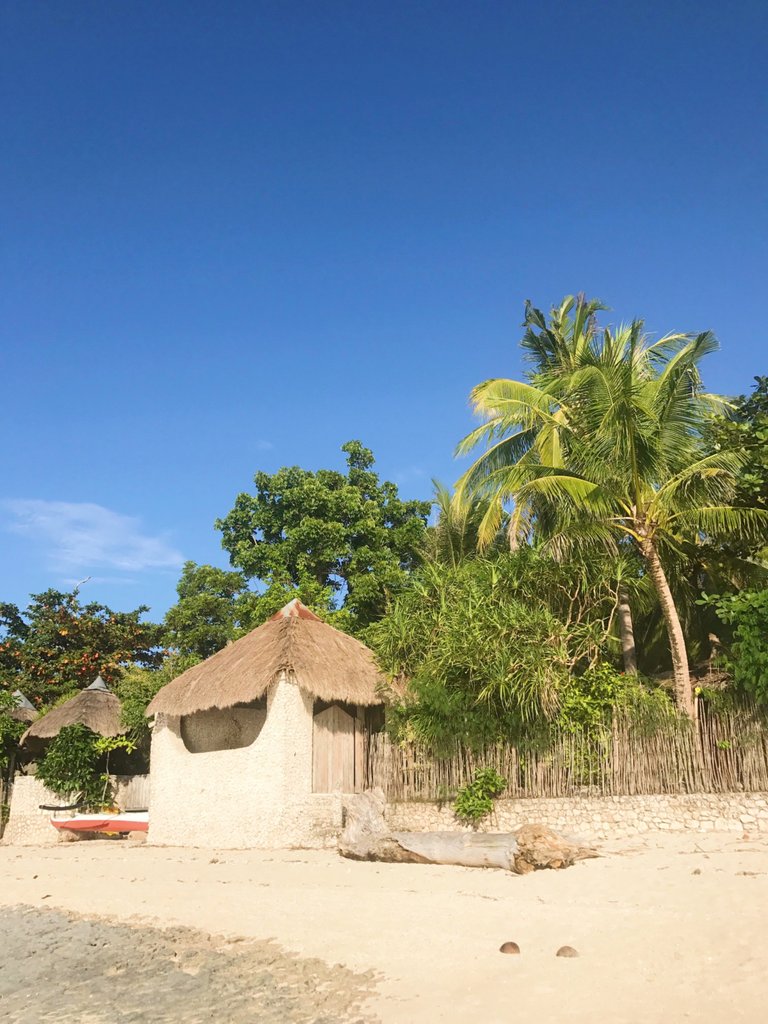 We then decided to walk by the shore. There were not so many people that day because it's a weekday. We stroll all the way to the end of White Beach and we reached one of the most famous resorts in Moalboal which is Hale Manna.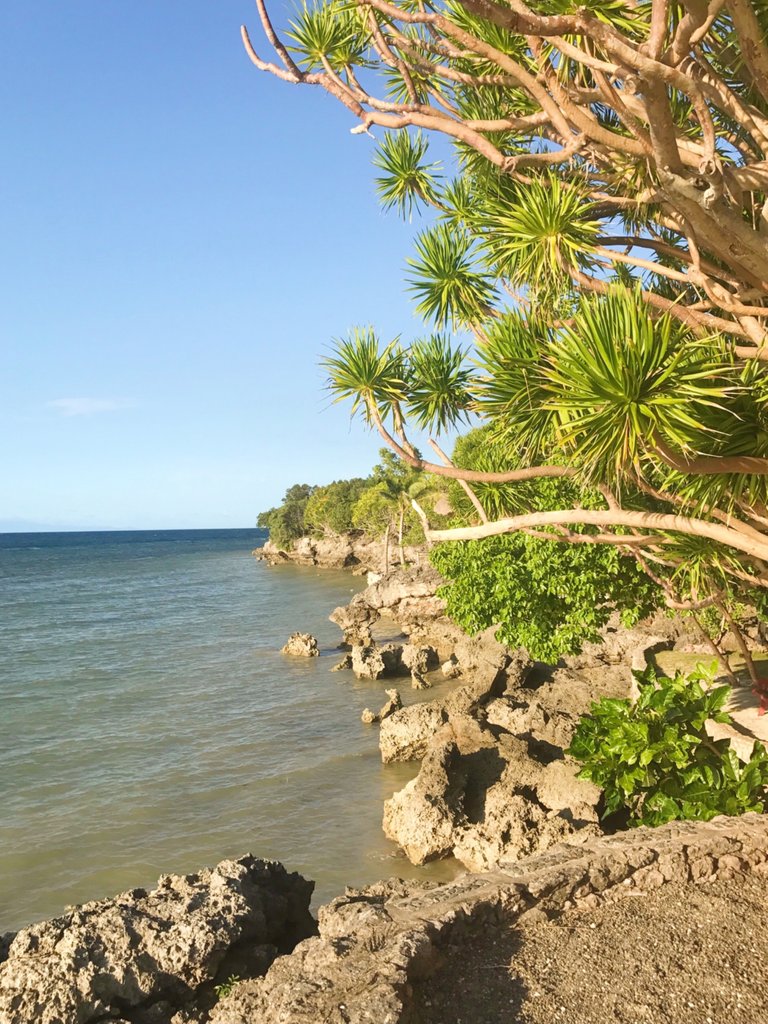 We stopped by and took some photos. Someof these photos were taken using a self-timer. With the amount of
solo traveling
I had prior to this trip, I have somehow mastered it already.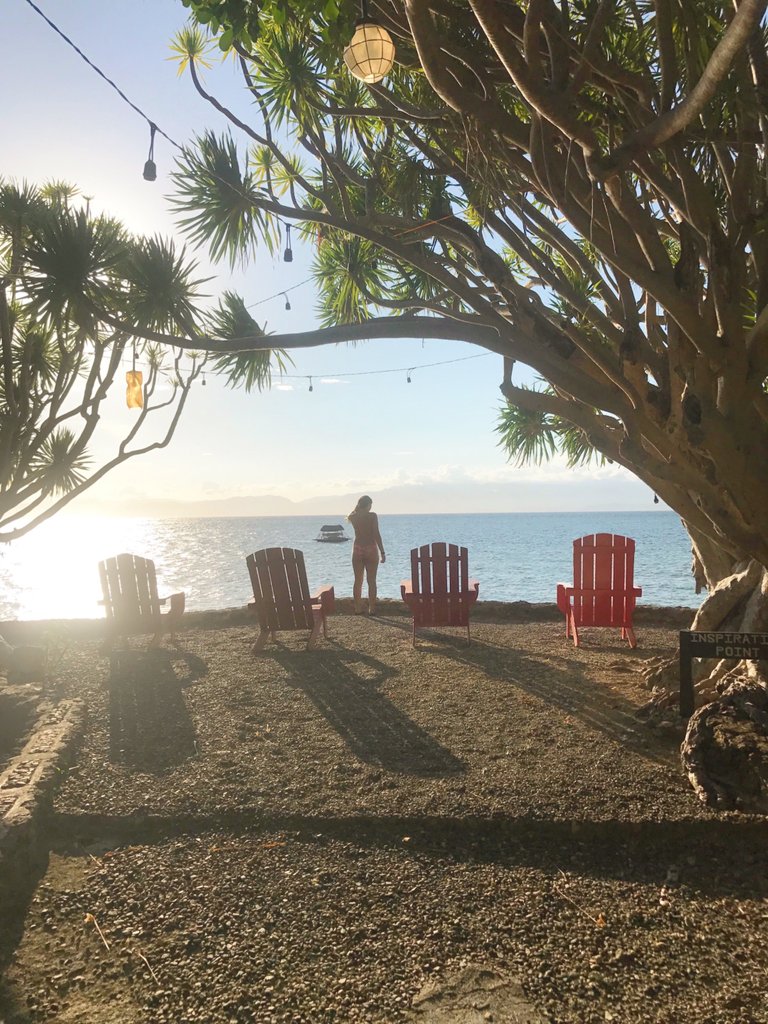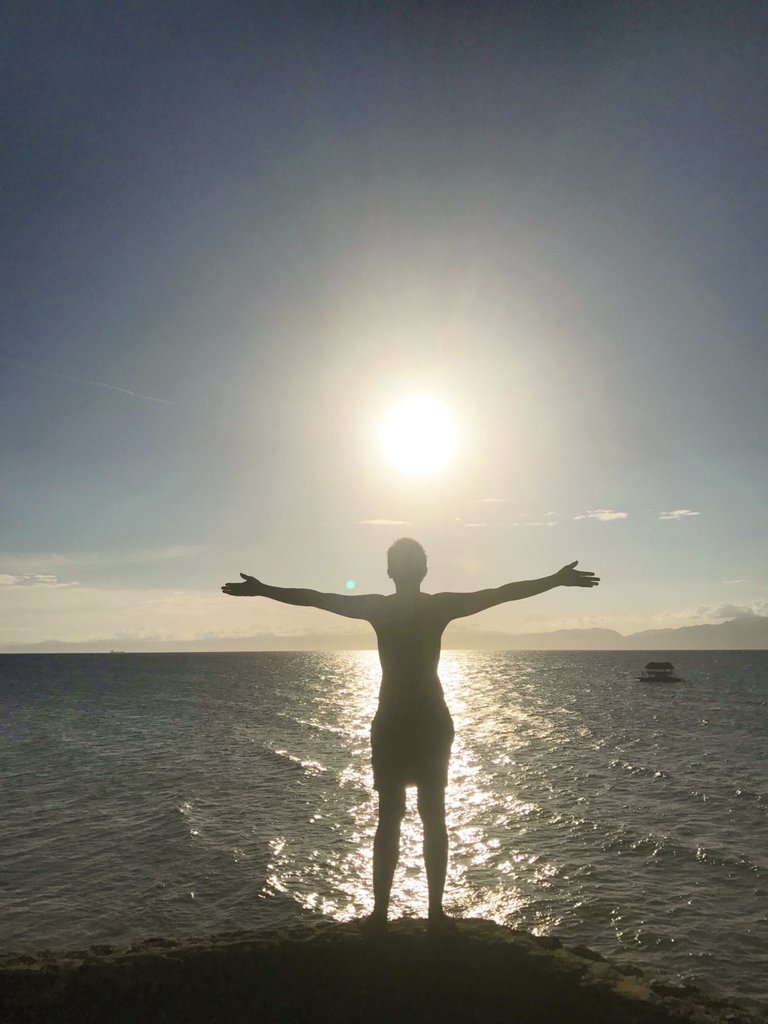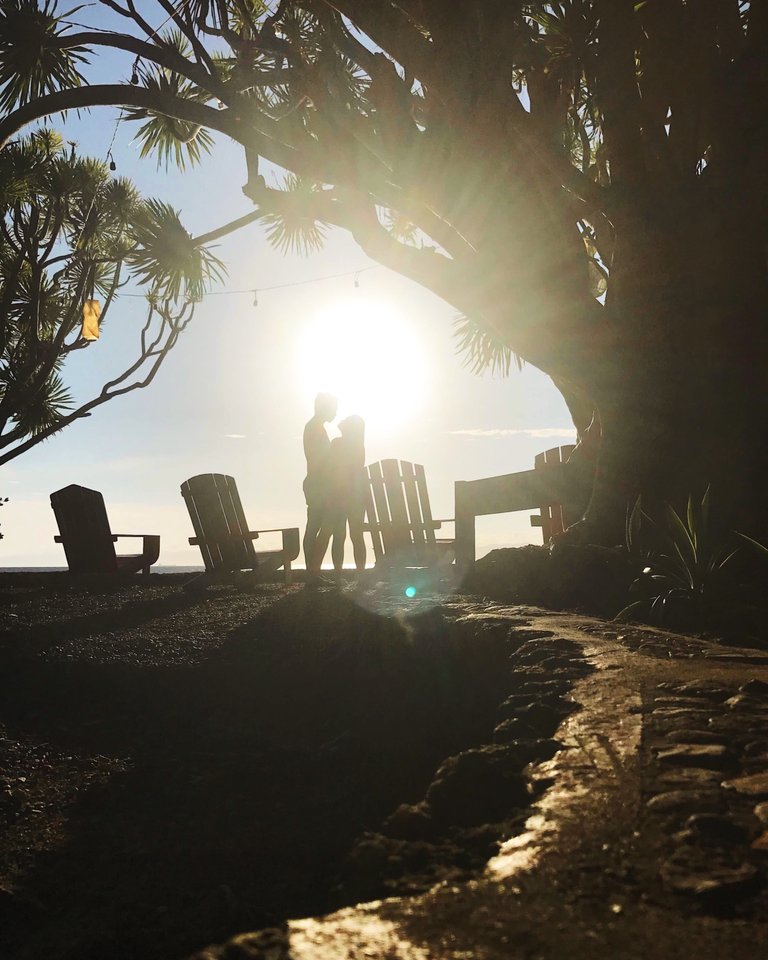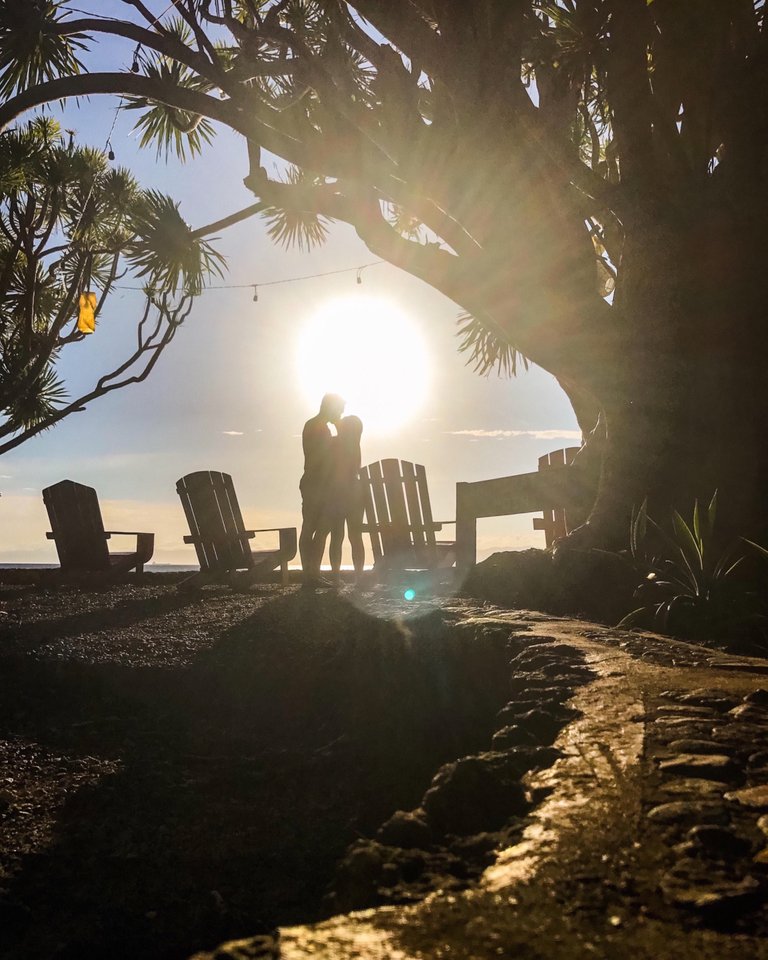 I am blessed to be spending this day with her.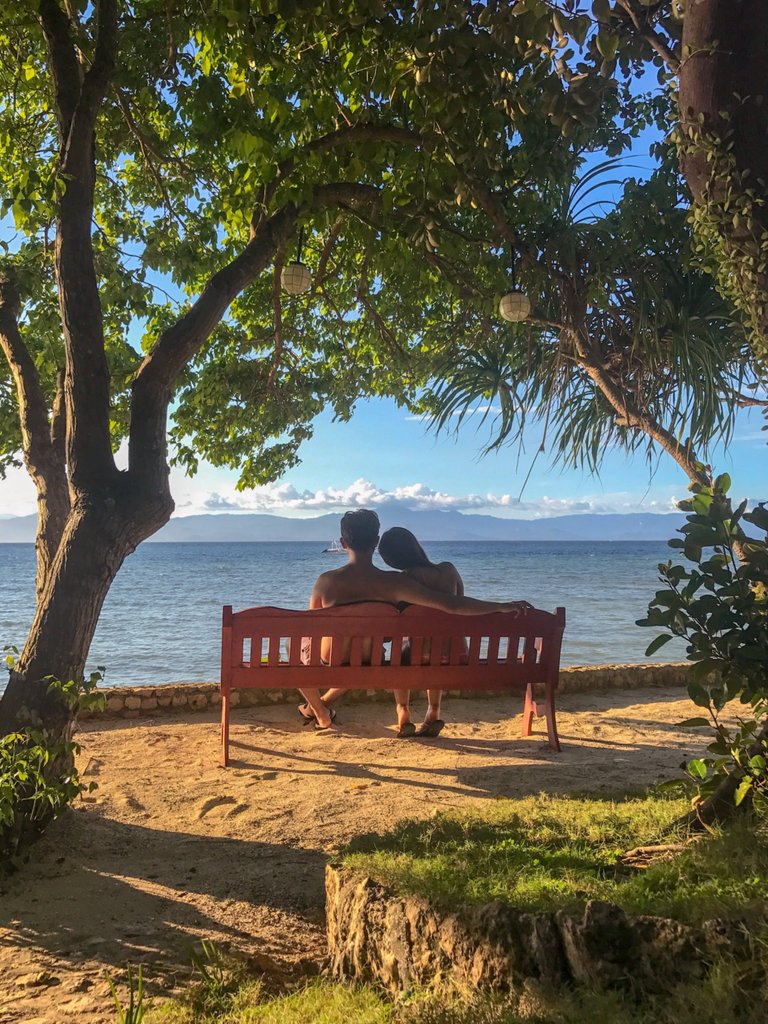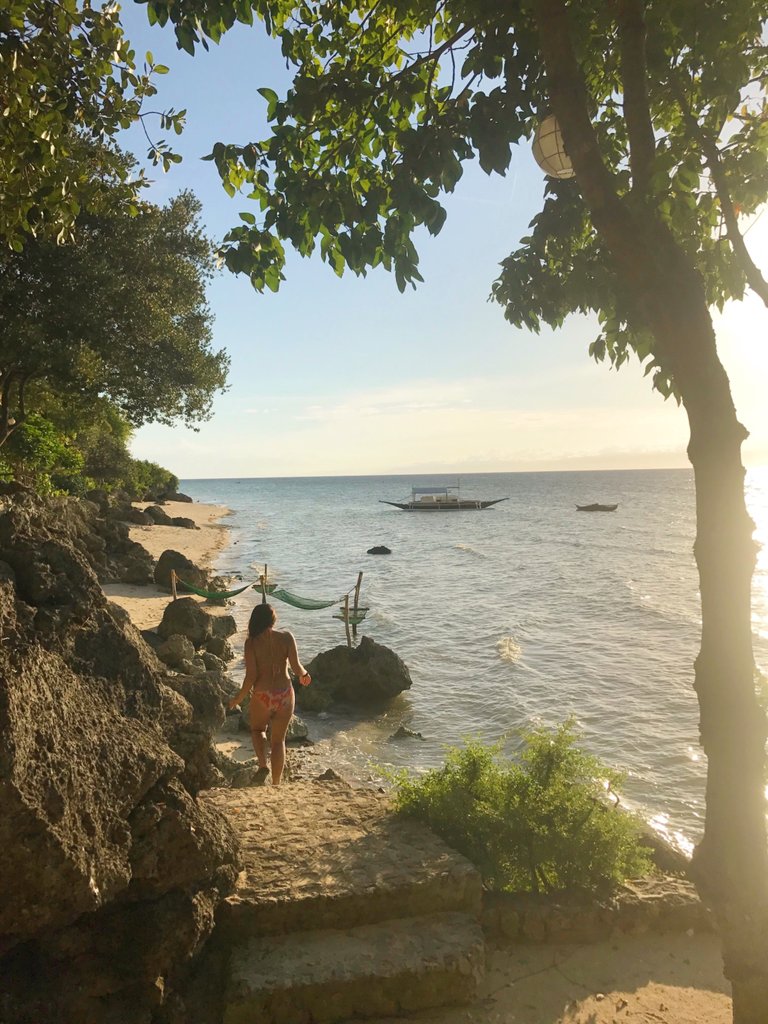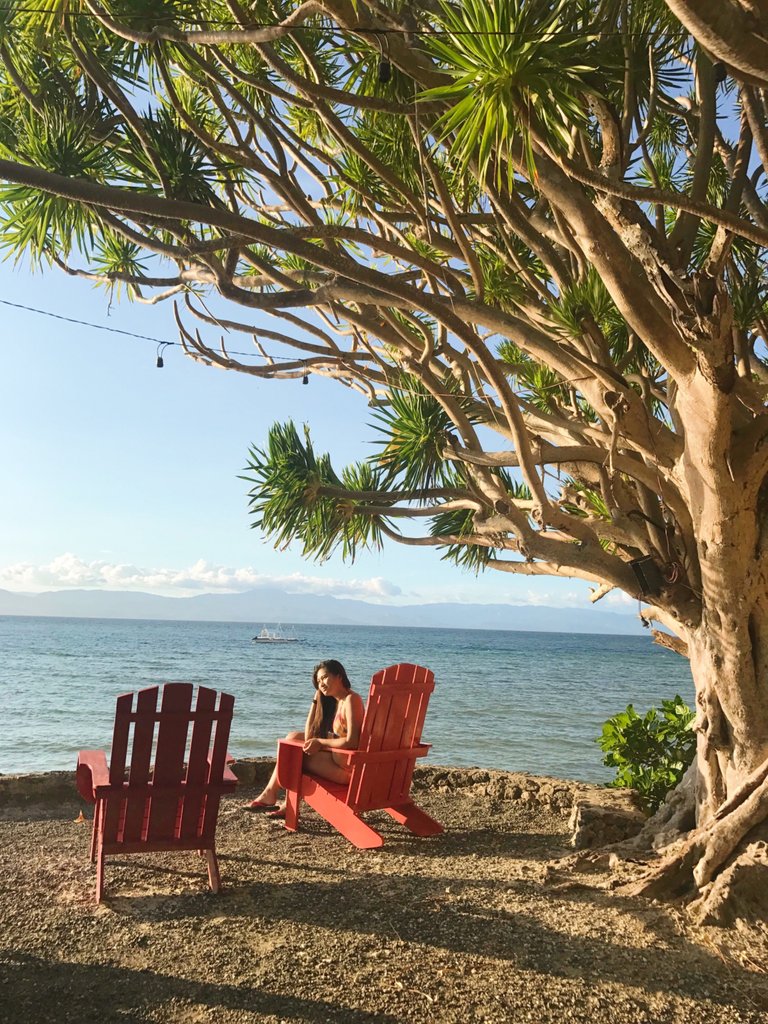 We waited for the sunset since it's rare for us to see it together. Though I was worried not to catch the last trip on the bus we still waited. It was such an amazing view shared with such a beautiful soul. Those were just one of the many memorable moments we shared together.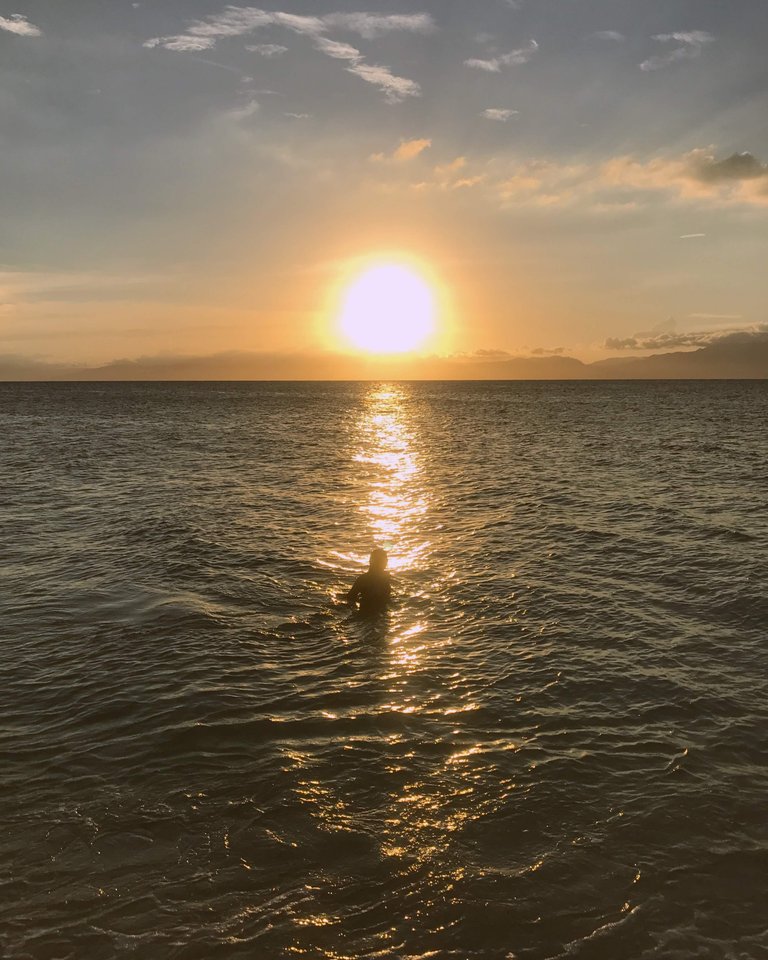 Waiting for this sunset was so worth it!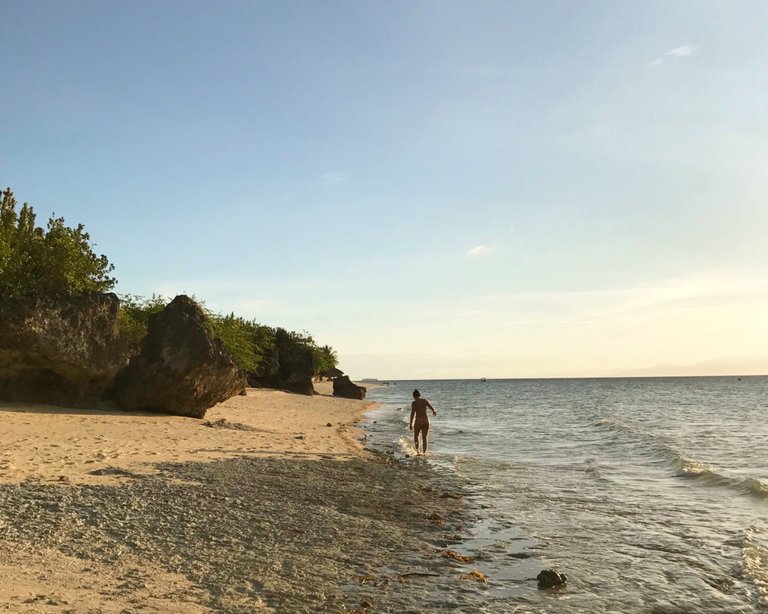 To Shandee,
I'm forever grateful to you. I know how long hours of trips are not your thing but you endure so many months and years of us together traveling wherever. Thankfully, we don't travel that much often now but I'm glad I have so many photos for those days to reminisce. So, when will we go back to Bantayan? Hahahahha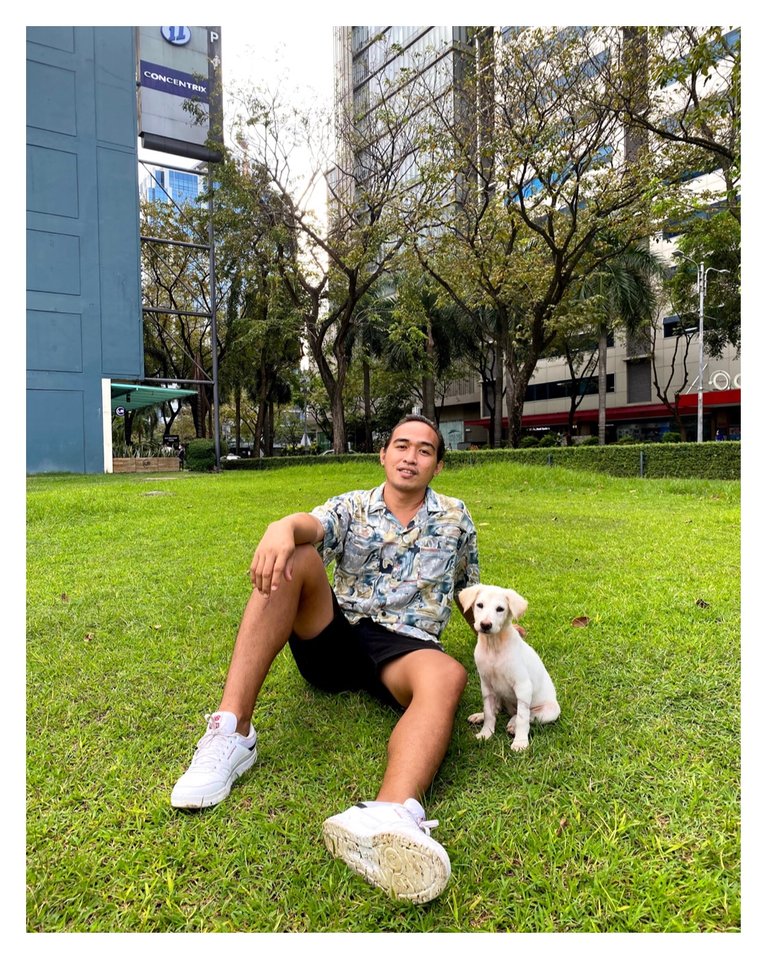 Asa Si Klause blogs about his travels, vegan lifestyle, yoga practice, his fur babies and anything that gives joy to him.
If you love to see more of his content, hit that Follow button, and you might find new places, make more recipes, and practice yoga with him. For blog collaborations or inquiries, feel free to contact him on his social media channels or email him at [email protected]

INSTAGRAM | TWITTER | FACEBOOK



---
---