SOLO TRAVELING REMINDERS
Before I got into a relationship, I fell in love with solo traveling. I used traveling to relieve stress. I used traveling to get out of the routine. I used traveling to learn and experience other things. I've been to several places by myself. I met some people, some four-legged friends, and learned so many things. In this blog, I'm gonna break down to you the things that I reminded myself of during my solo-traveling days.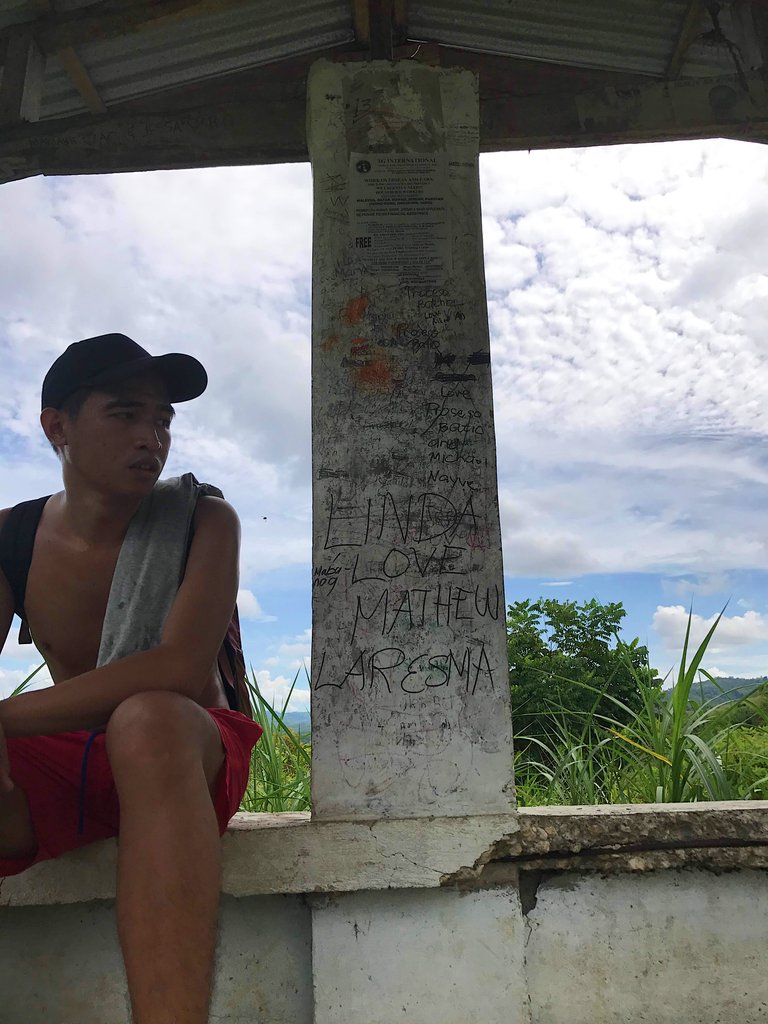 Took a rest after walking from the main road going in to Hermit's Cove, Aloguinsan.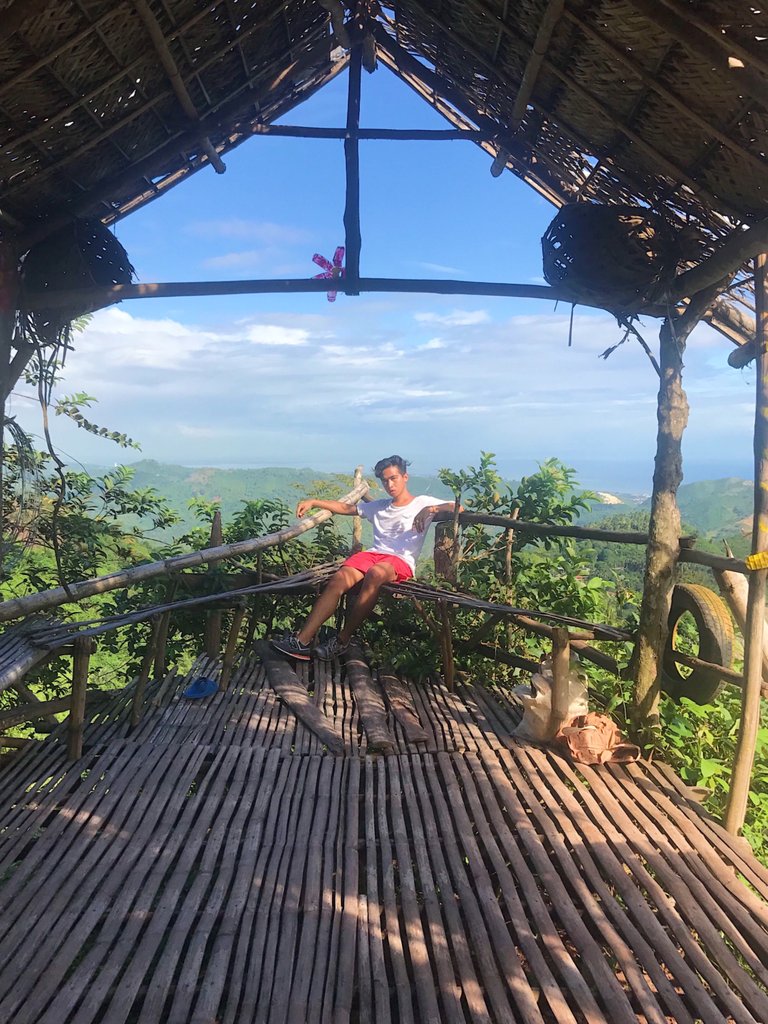 This spot in Mt. Naupa can only be seen in pictures since this was destroyed already.
1. Research is everything. I'm not originally from Cebu. I'm always a step closer to getting lost. The internet is my friend. Aside from asking from people who've been to the places I want to visit I make sure to read blogs about my destination. It's best for someone to know what to expect and to prepare the necessary items for the trip. Sometimes,it'll be easy to find new places to visit especially if it trends in social media.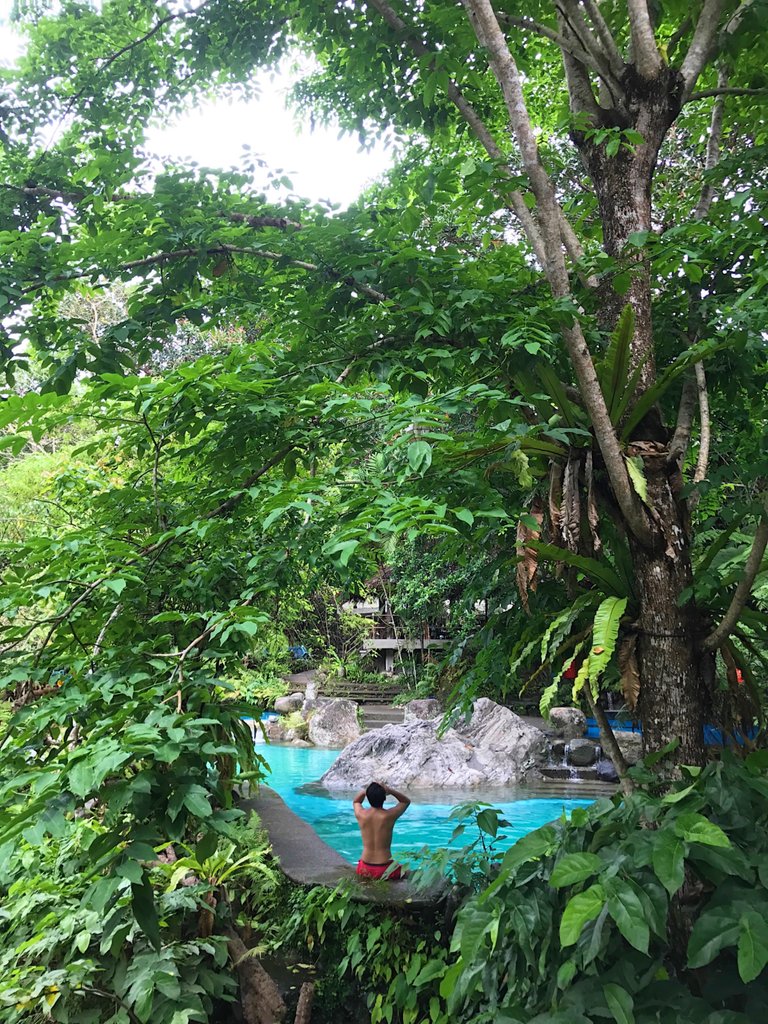 This photo taken in The Forest Camp in Valencia, Negros Oriental.
2. Never be afraid to ask questions. There will be instances that even you researched for everything you will end up lost or get confused about what to do. Don't be afraid to ask locals about the information you might need. Ask them kindly for directions, recommendations and other places you might wanna know about the location. They are the best people to ask.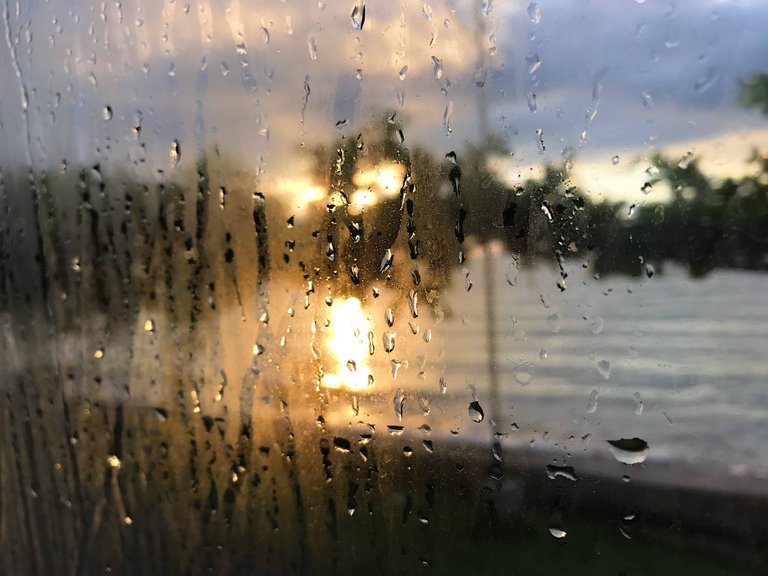 If I'm not mistaken this is view can be seen somewhere in Barili.
3. Maximize your trip. When you are doing your research, it's important to check for other places you can visit along the way. You can either visit them as well or know where it is exactly located for you to visit next time. You can also recommend it to someone who would love to visit a place that has enough time to check and see more. Look out for must-try restaurants or cafes in the area. If there are activities you could enjoy, that would be great too.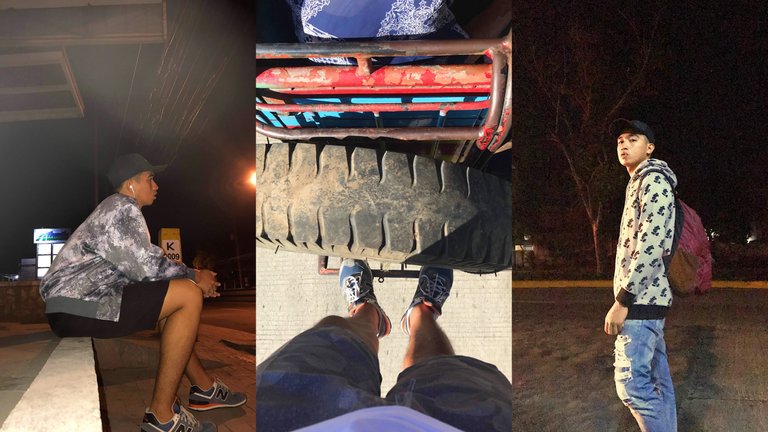 4. The last trip is important. Knowing the time of the trip while traveling solo is key. Unless you want to stay overnight but if you have work the next day, better catch the last bus going back to the city or wherever you are located. On the way to your destination, ask the driver or dispatcher of the bus. They will surely give you the right information you need and they are such a reliable source. Be by the road an hour or more before their scheduled last trip so you'll have enough time.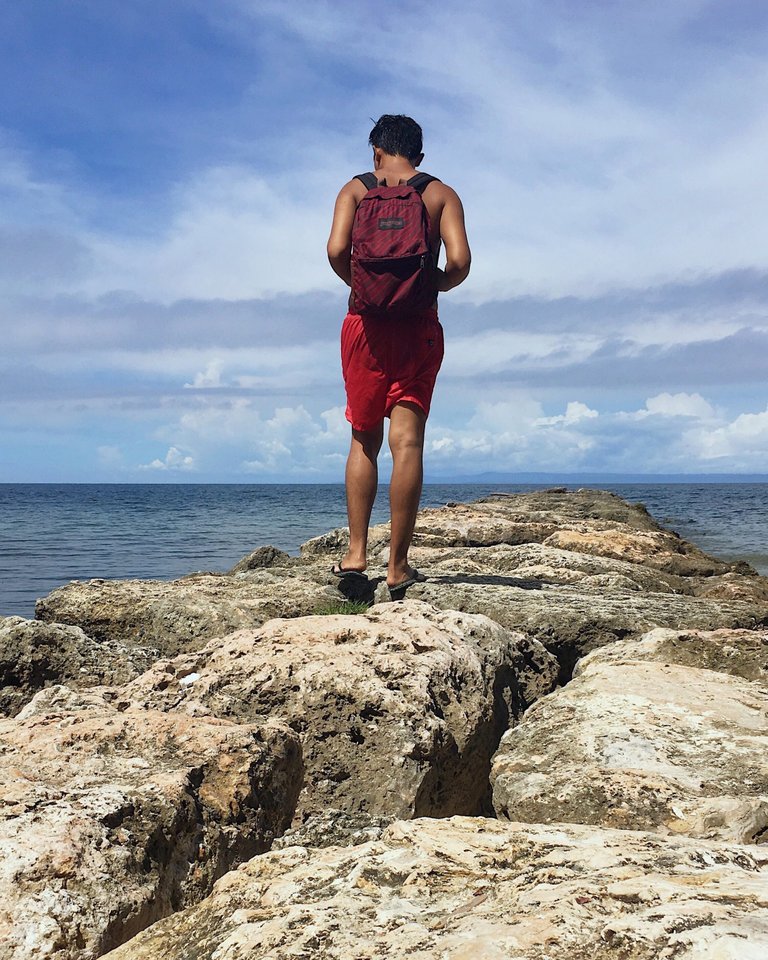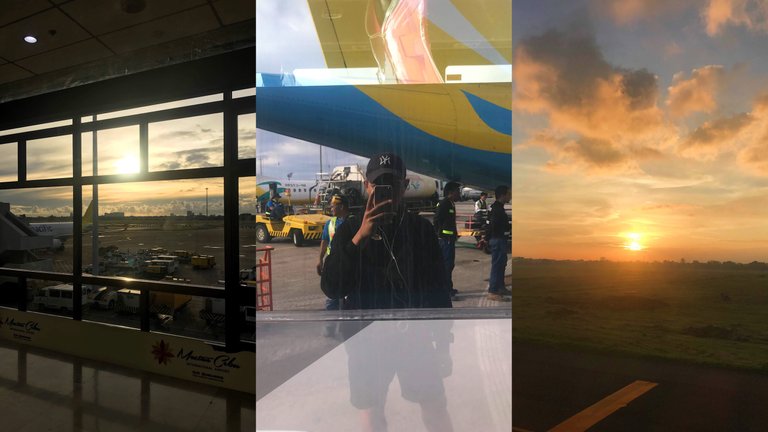 5. Value your time. If you are traveling by plane, make sure to be early for your flights. You don't want to miss a flight or chase the plane from one terminal to another. Secure your stuff especially your passport and ticket. If traveling by boat, make sure to be informed by its schedules and take note. You don't want to miss the boat and wait for more hours or even another day.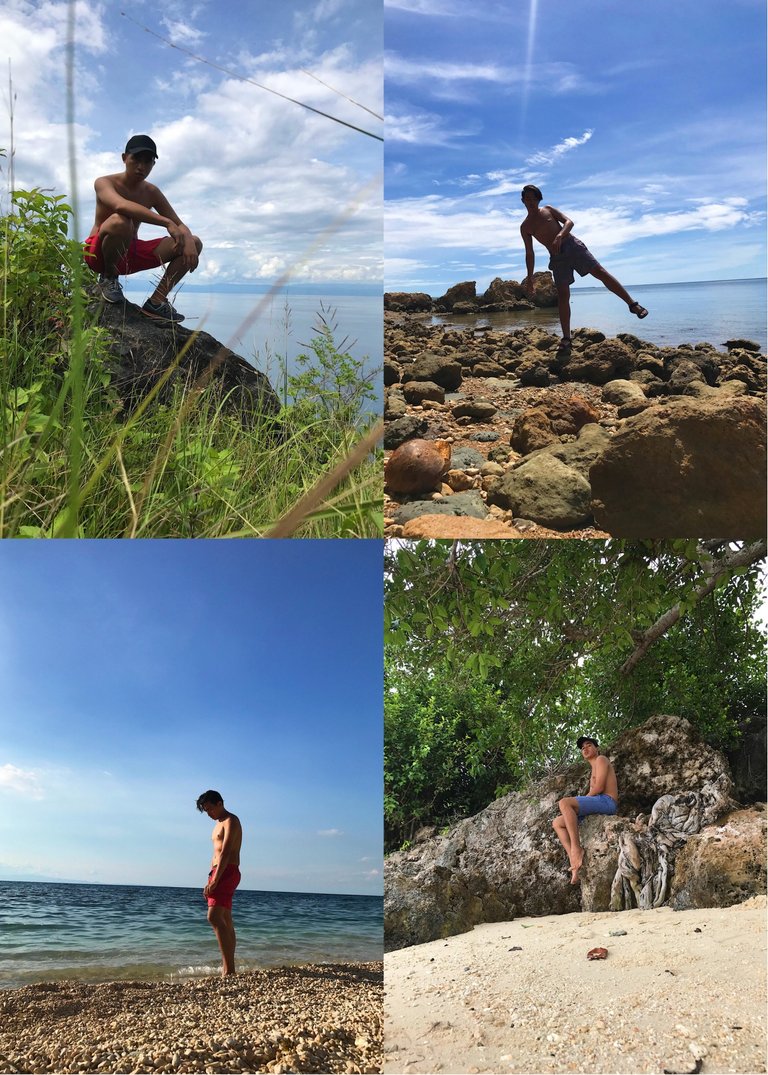 All of these photos were taken using a self-timer. Nope, I don't have a tripod.
6. Self-timer is your new best friend.Thank God for mobile phones, you don't have to awkwardly ask strangers to take photos of you. Find a perfect spot to put your phone, set in on a timer, strike a pose and wait for a few seconds. Know your angles and practice posing for the camera. Also, don't forget to take photos of the scenery, they are beautiful too just like you. Here are some photos I took with the help of a self-timer.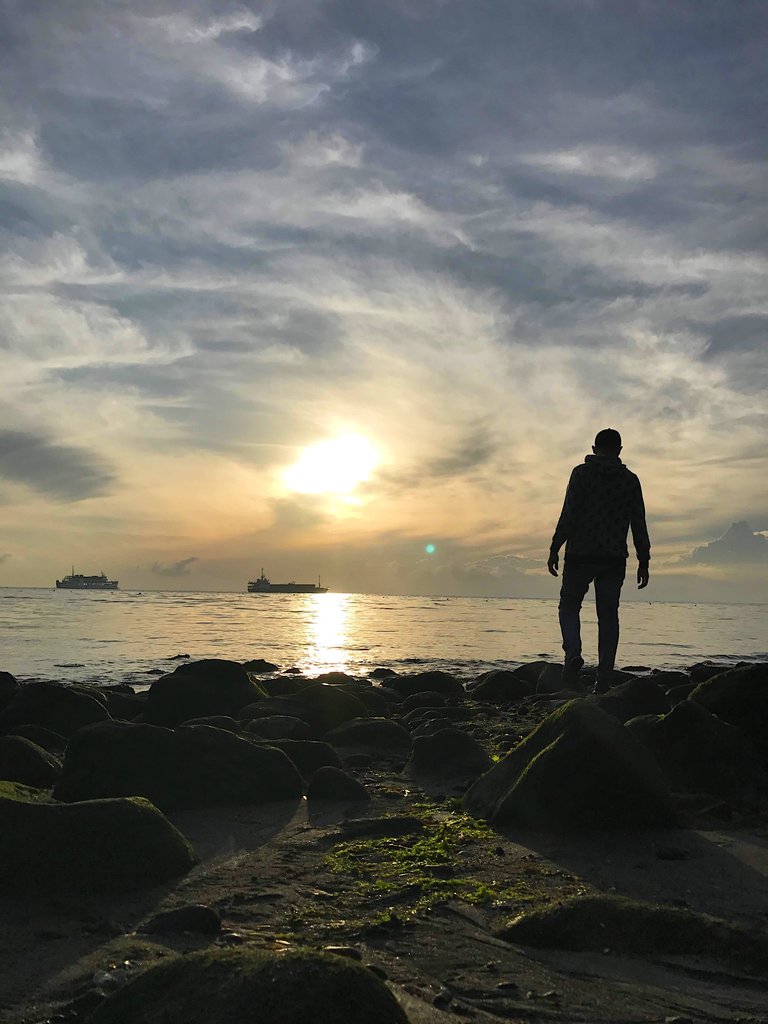 This photo was taken in Rizal Blvd, Dumaguete City. I always take the earliest trip from Cebu to catch the sunrise.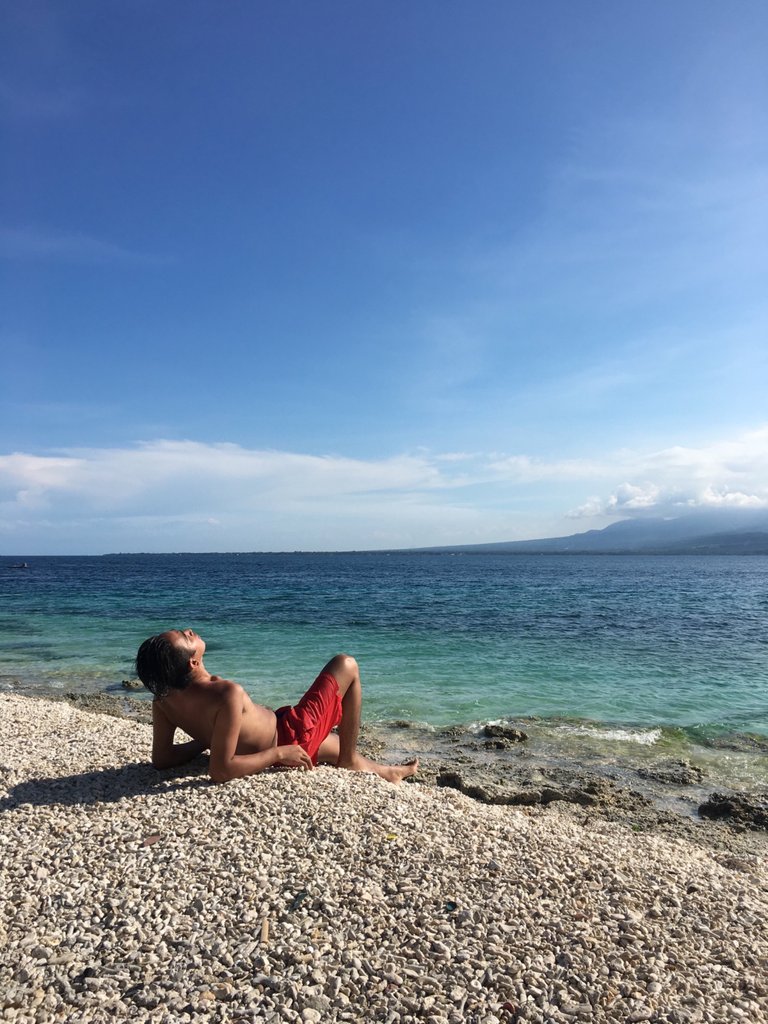 Before hopping to the bus going to Cebu, I spent a few hours in Pebble Beach in Santander, South of Cebu.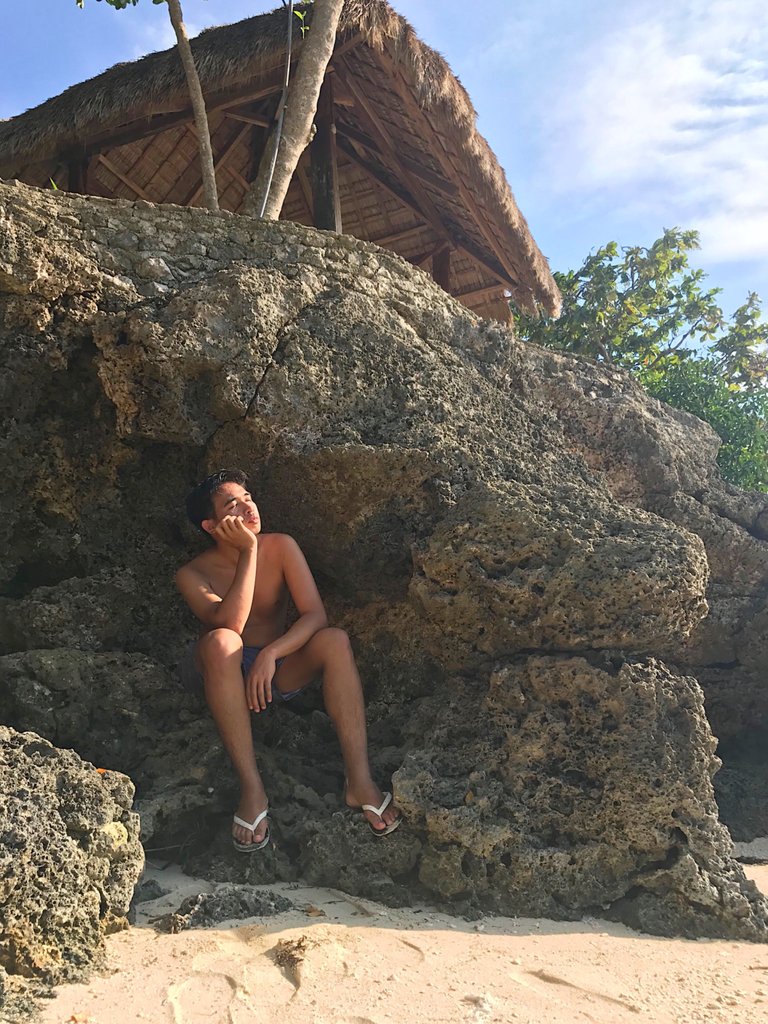 This is the part of White Beach, Basdaku Moalboal that you rarely see on social media.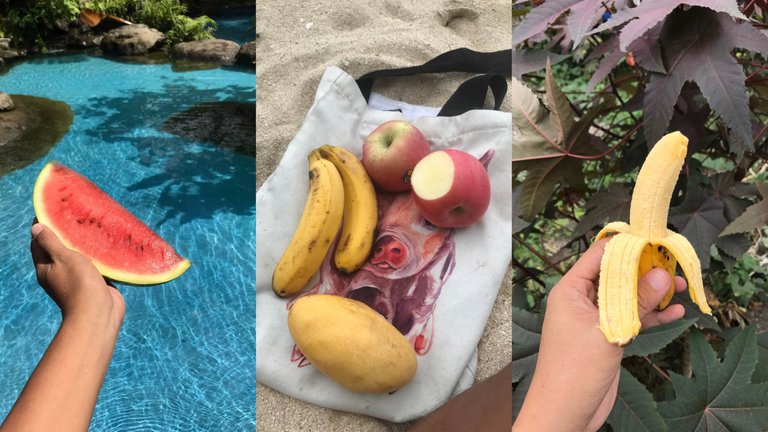 7. Don't starve yourself. Dehydrate. Food is a necessity so is water. Don't forget to pack some snacks and water in your bag when you travel. We all know that there are certain places that food items or water are way too expensive from their regular price. If you are traveling on a budget it is best to bring your own. You won't have to worry about unnecessary spending on your trip.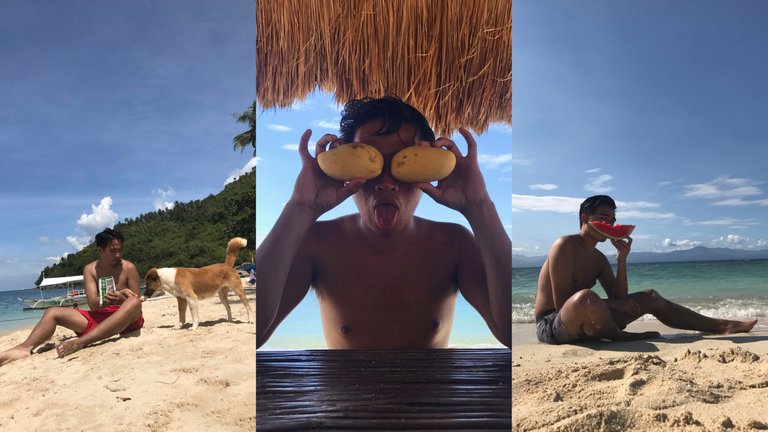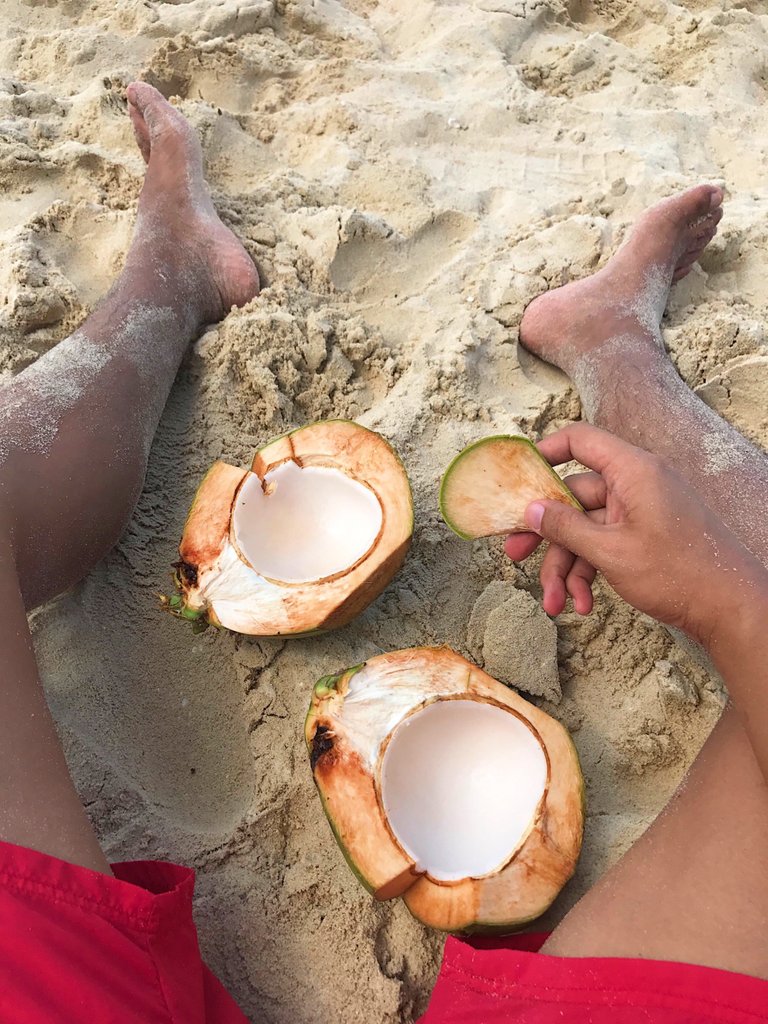 The first time I ate coconut using a "spoon" made of the coconut husk in Hermit's Cove, Aloguinsan.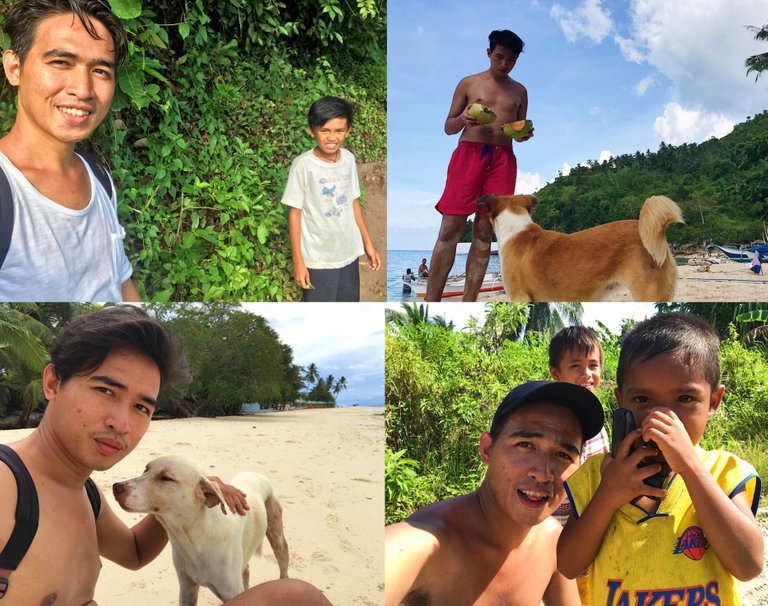 8. Make friends. Remember when I said about not being afraid to ask questions, yes, those people could be your friends. You never know who could have a long-lasting friendship (or relationship)with those people. They can help you in your next visit or if you have any inquiries in the future, they could be of great assistance. Not only to humans, but you can also make friends with the animals. Beach dogs are very common in the Philippines and they are friendly. Don't hesitate to pet them just be careful with those angry-looking ones.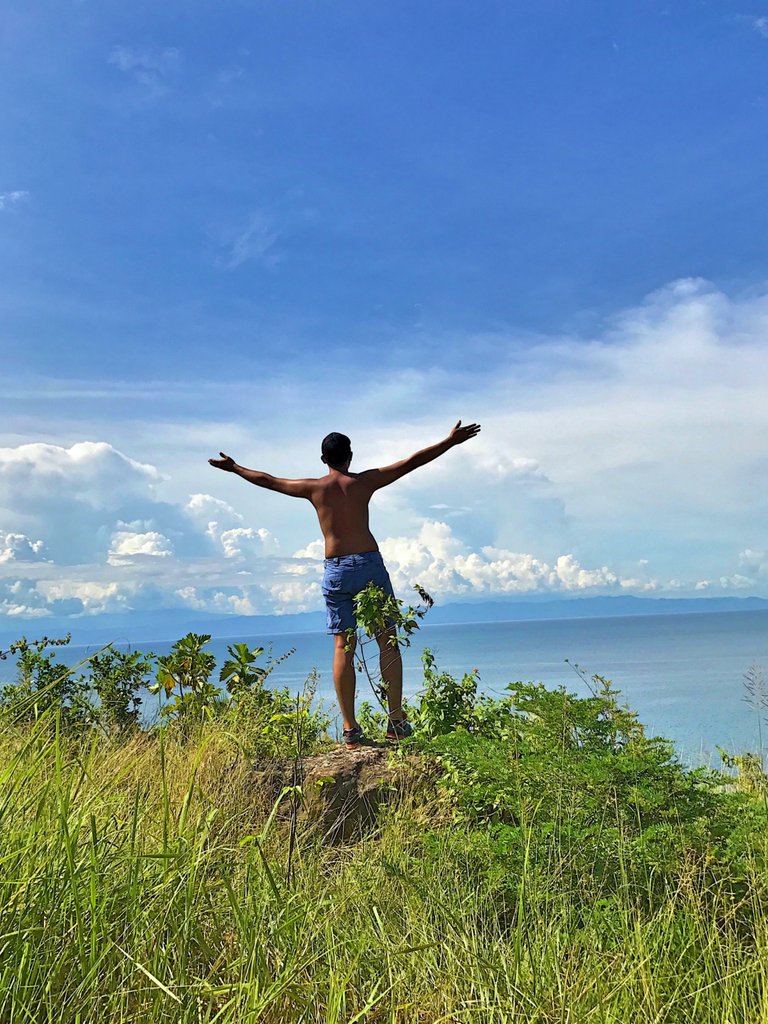 This photo was taken by the kid in yellow shirt. I wasn't able to ask his name. I was impressed by how he understood and executed my instructions. This was in Hermit's Cove, Aloguinsan.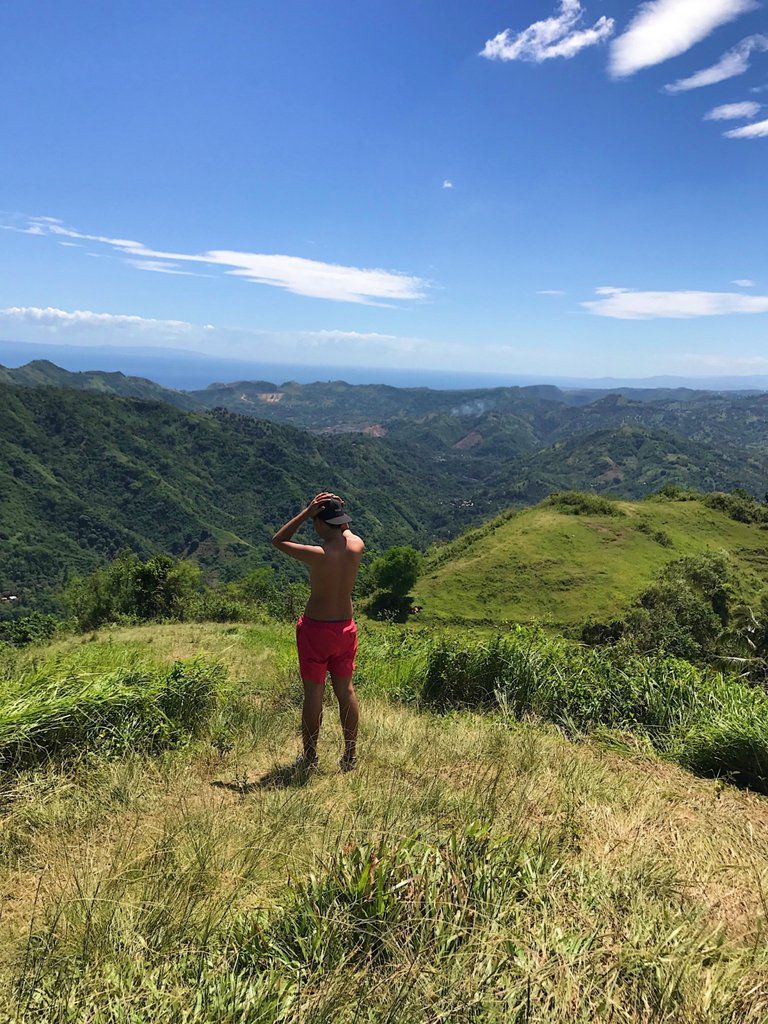 Ian, the kid in the white shirt took this photo when he guided me in hiking to Mt. Naupa.
8. Don't forget the Earth. You got the chance to travel and see beautiful places the Earth has to offer. Make sure to bring your trash. Don't contribute to the pollution this world is enduring until now. Don't damage the natural resources of the attractions. Be a responsible traveler.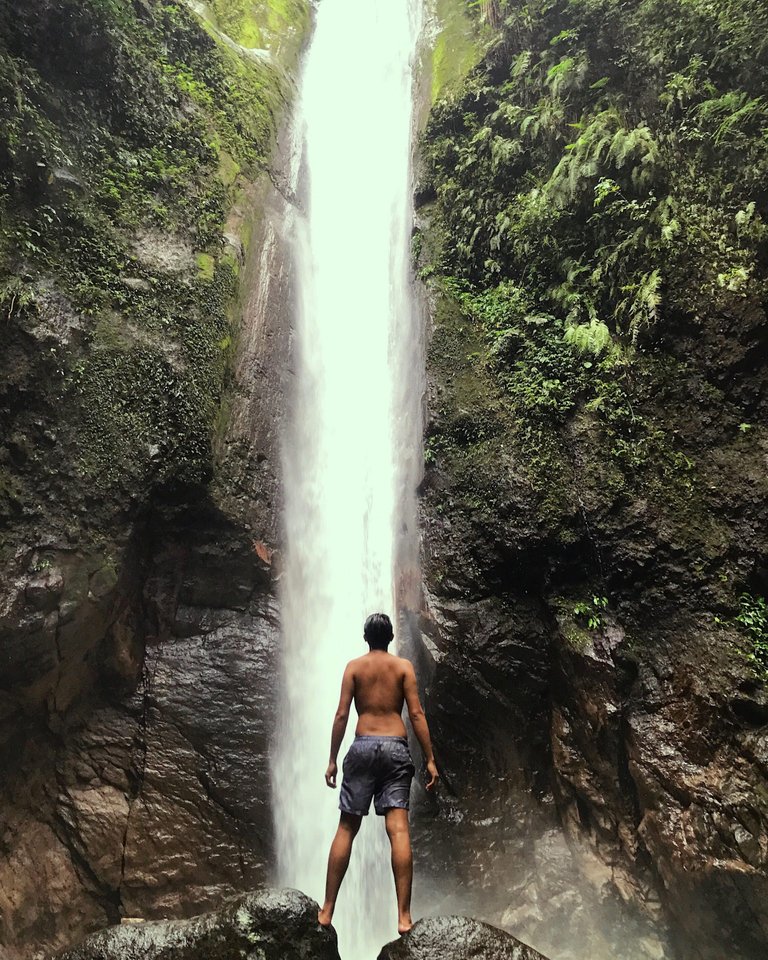 This photo is taken during my solo trip to Casaroro Falls in Valencia, Negros Oriental. Taken by my tour guide/driver, Kuya Jun.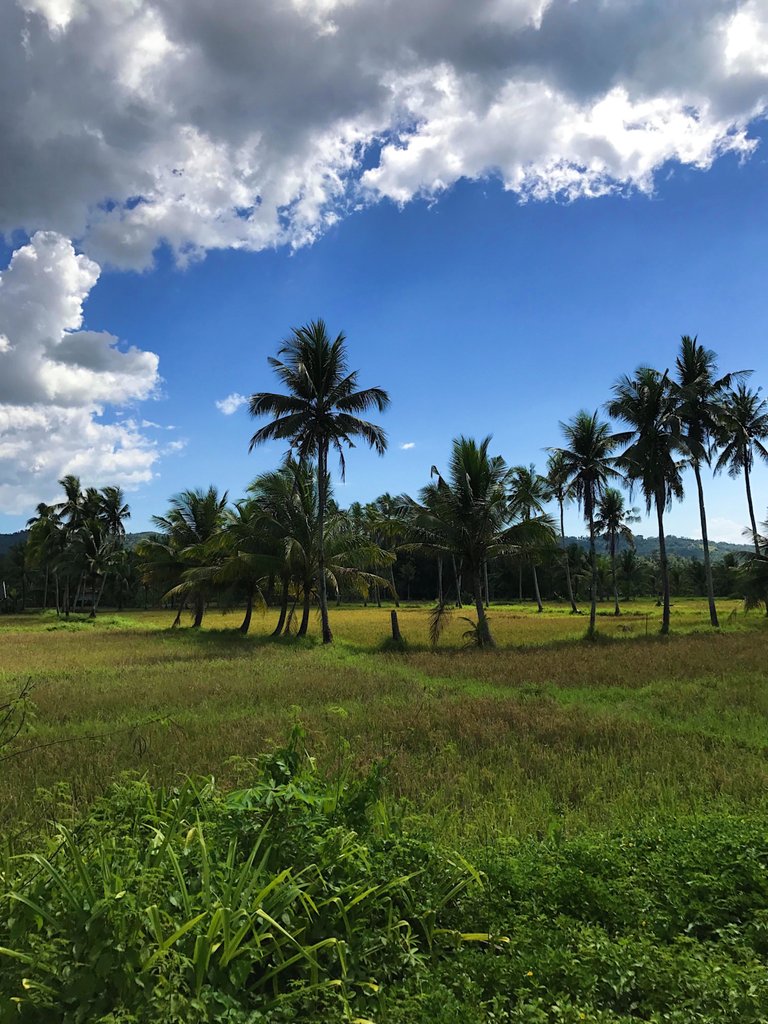 Somewhere in Barili going to Mantayupan Falls.
There you have it guys. These are the things that I reminded myself of whenever I'm traveling on my own or with someone else. I like traveling with ease, I know something might come up that could ruin the plan but I want to be prepared. Do you have any other reminders you want to share? Feel free to comment down.
---
---