THE CASARORO FALLS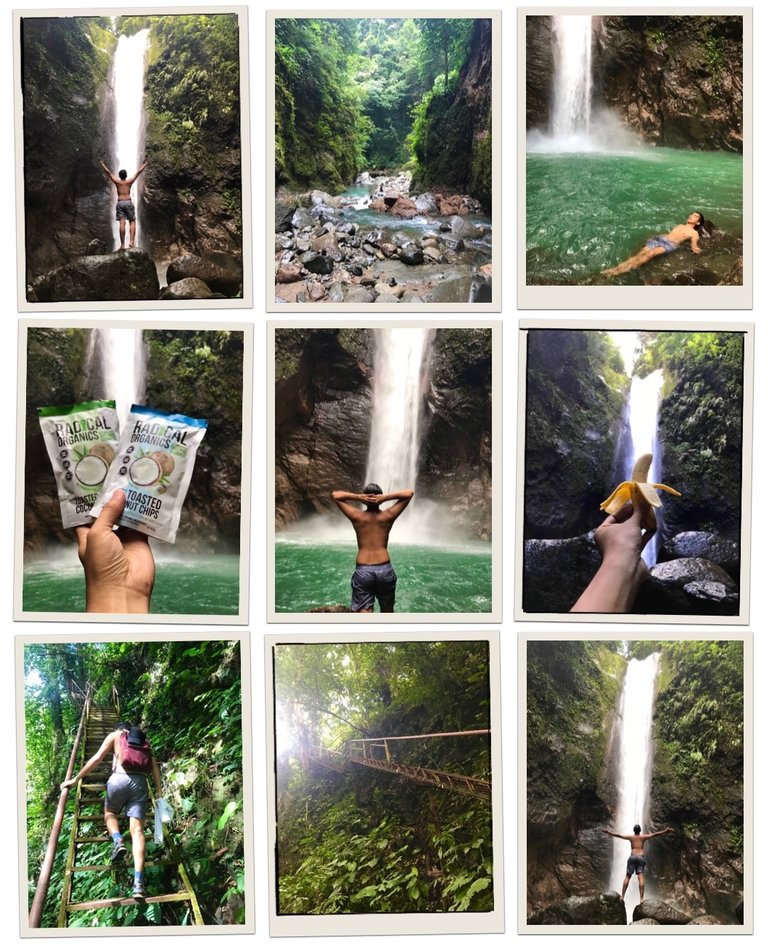 I have mentioned in my former blogs that I spent 2 years of my college in Dumaguete City. In those 2 years I was very focused in my studies and rarely had the time to visit attractions in the city or the island itself. I could still remember that the only time I'll be able to visit resorts or lakes were when my brother's in-laws will invite us.
When my friend Ar-ar moved from Oslob to Dumaguete, it gave me more reasons to visit the city more often. One time, when I was on day-off I decided to go to Duamguete and went to Casaroro Falls in Valencia. Valencia is a near by municipality from Dumaguete. It's know to be a Little Baguio because of its all day chill weather. There's also several waterfalls and hiking spots in the municipality.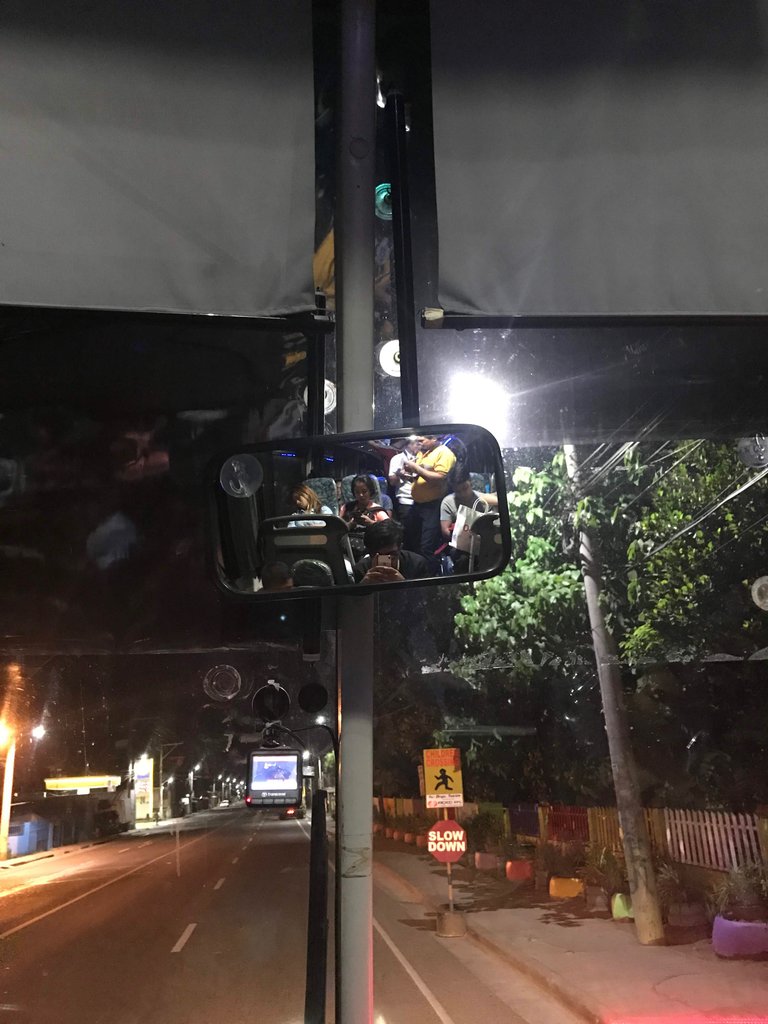 I took the first bus trip from Cebu to Lilo-an, Santander which was 1am and I arrived around 4am in the Liloan Port. I waited for the 1st trip to Sibulan which was 5am that time. The boat trip usually takes 20-45 minutes depending on the sea current. I arrived in Sibulan around 5:30am and hopped in to a small jeep and headed to Dumaguete City.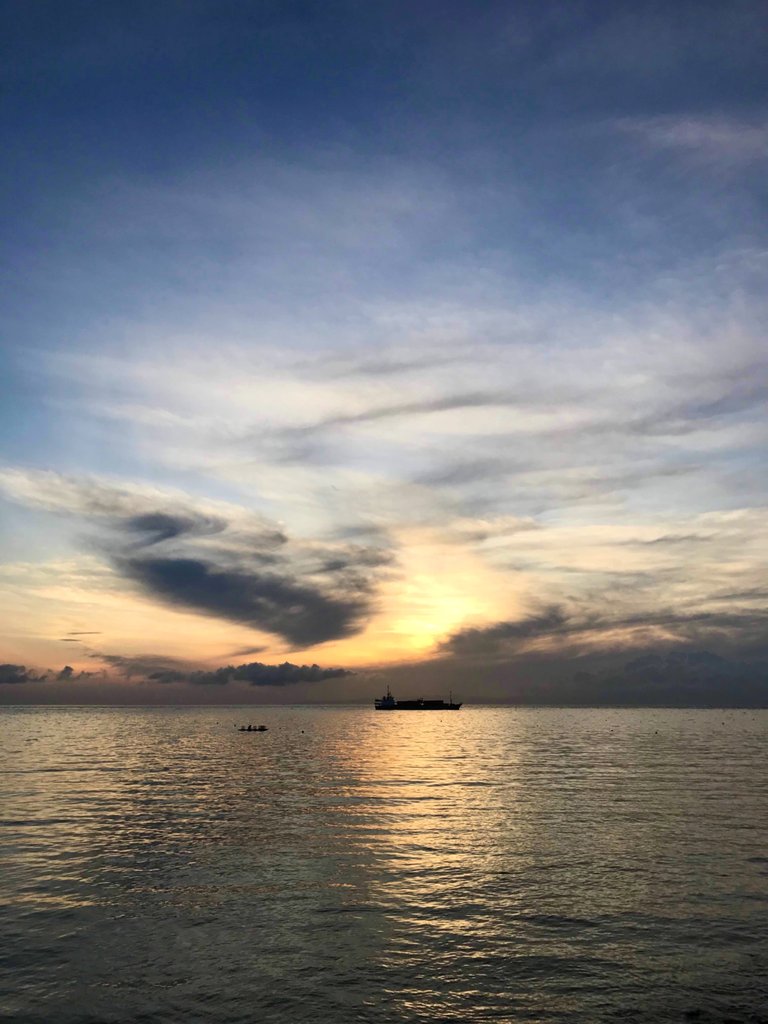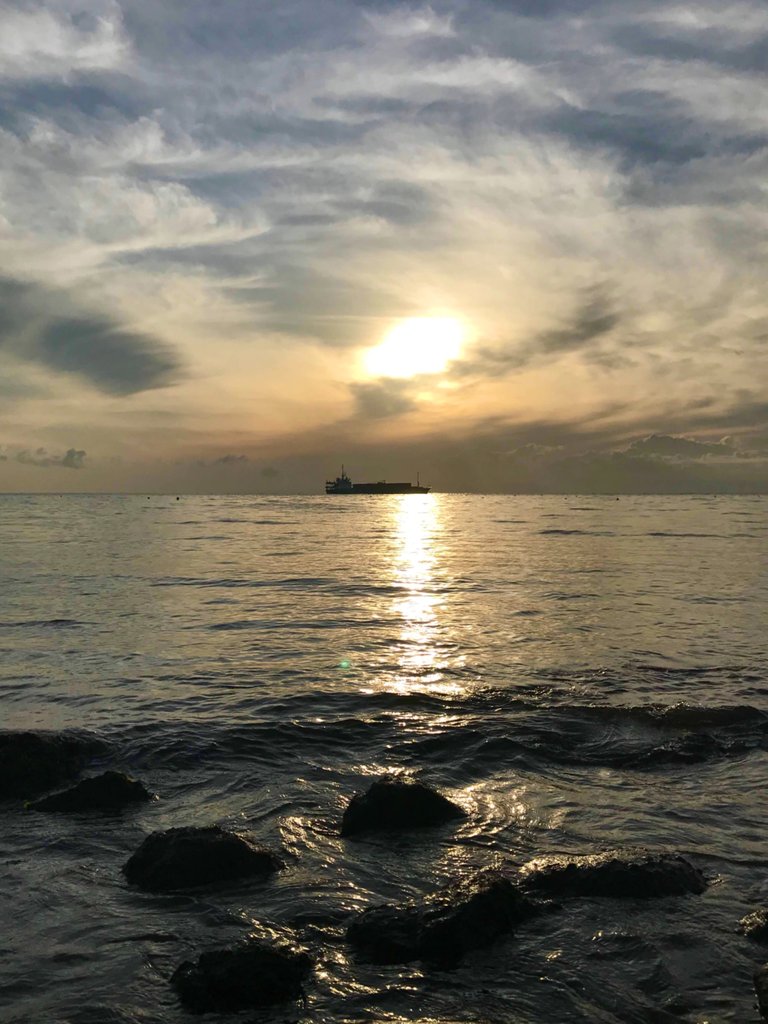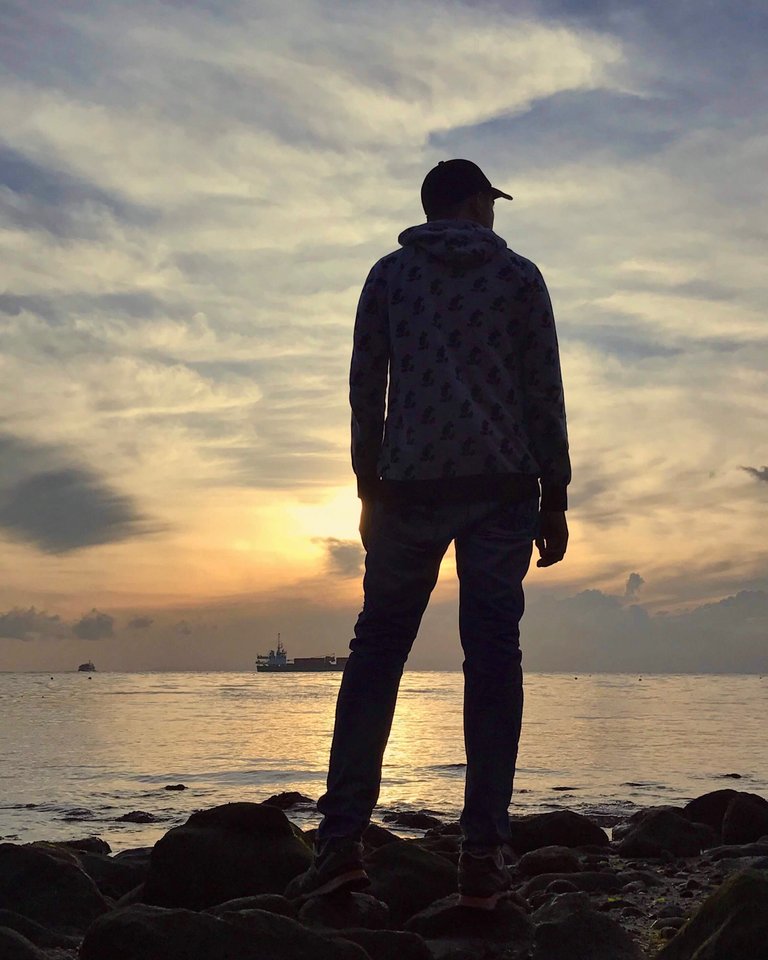 Whenever I go to Dumaguete, I make it to the point to catch the sunrise in Rizal Boulevard. As a person who worked from 10am until late night, I rarely see sunrises. I always took the opportunity to marinate myself with the amazing energy the sunlight gave regardless I slept for few hours. I will stay there until the heat is no longer bearable.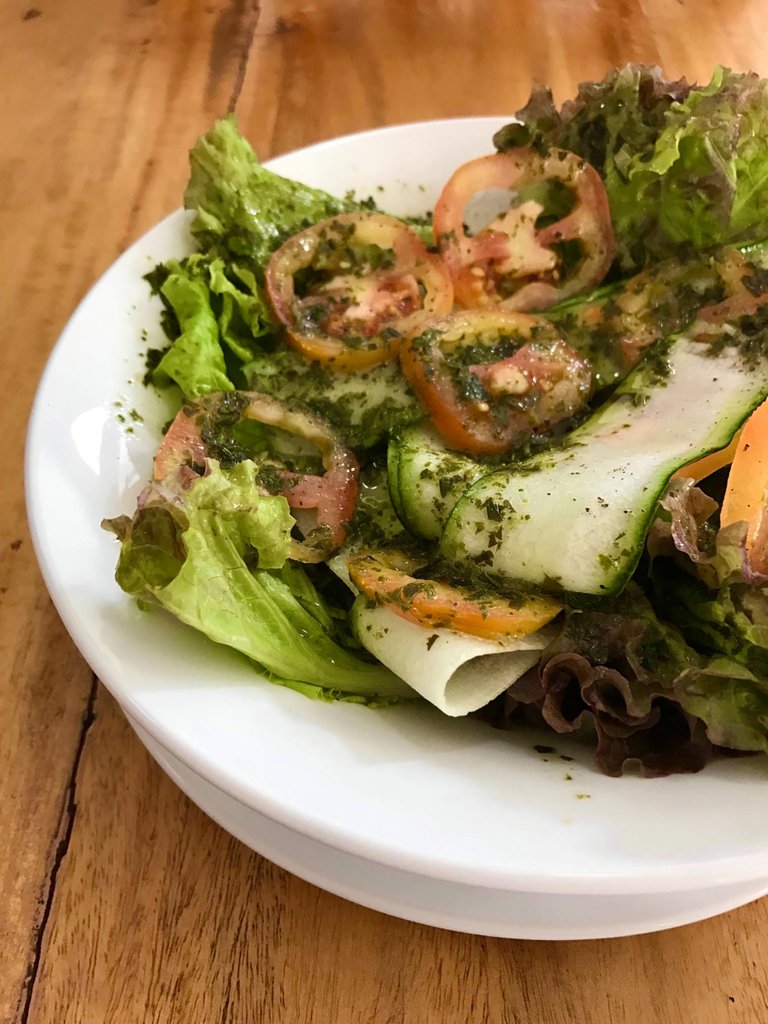 Fresh Garden Salad with Pesto Dressing
After my sunrise session in the boulevard, I grabbed breakfast in The Rollin' Pin which was previously owned by Ar-ar and went to the jeepney terminal to Valencia. The end point of the jeepneys are in their public market where I found a motorcycle driver and guided me through my adventures to Casaroro Falls.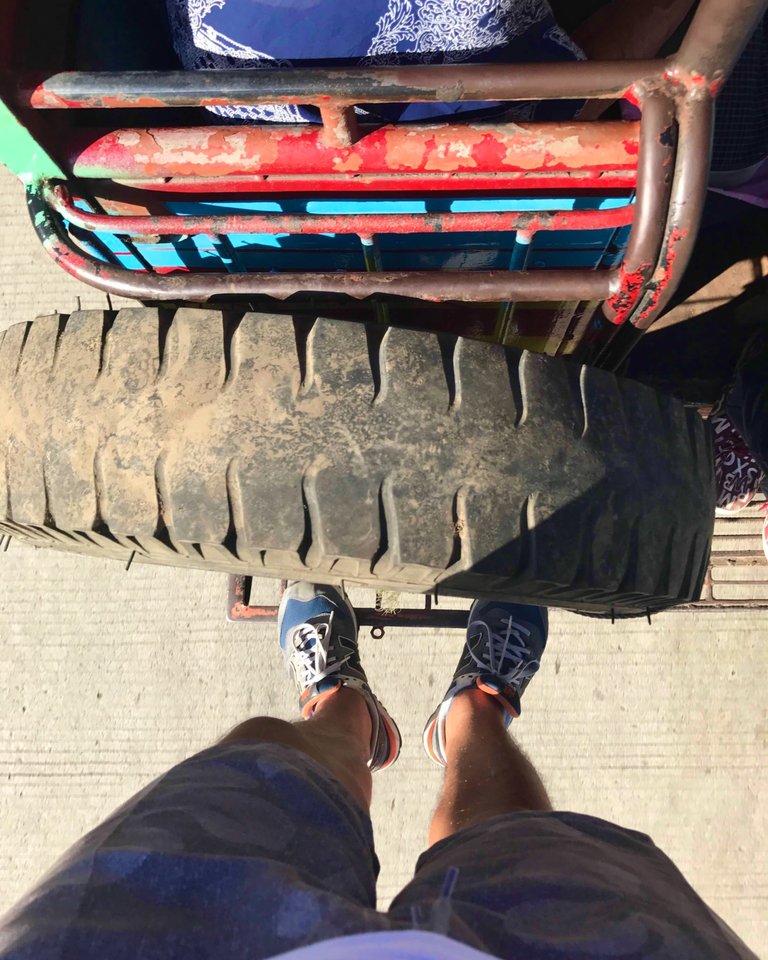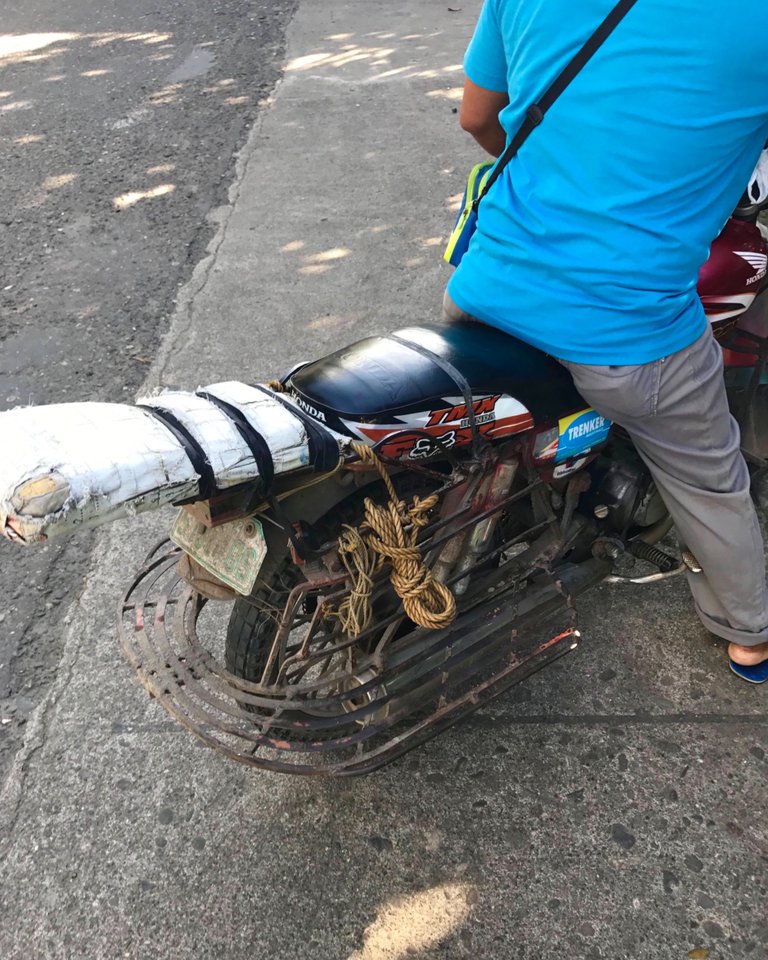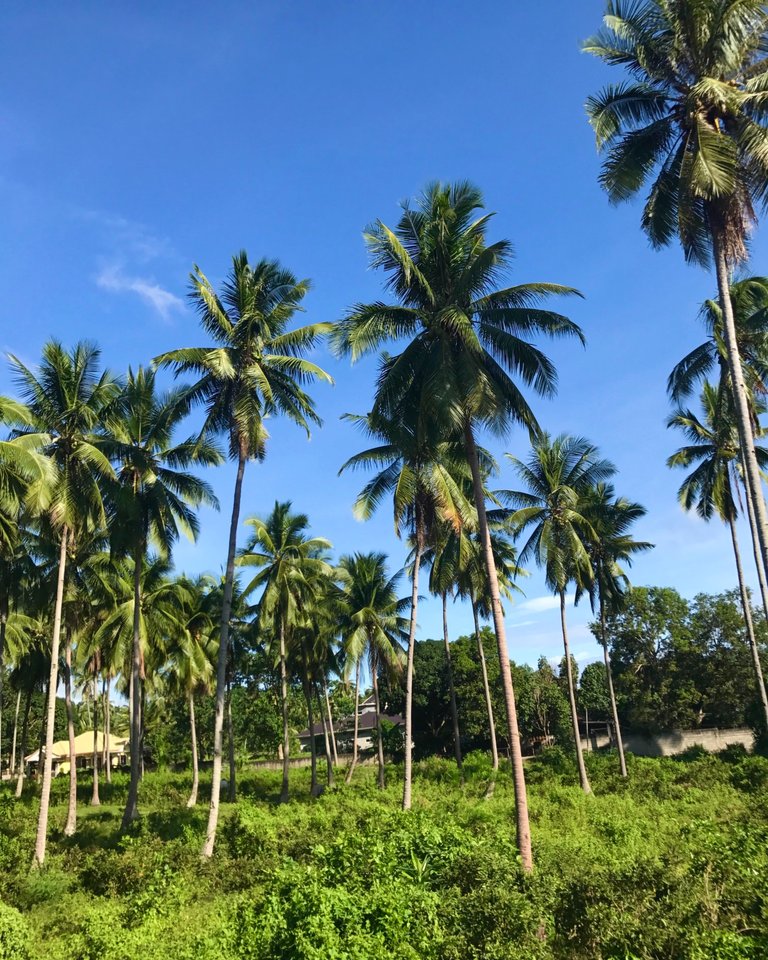 The view you see if you decide to hang outside the jeepney.
Casaroro Falls was known for its very long stair case going down which is more than 350 steps to the river where you will start walking through massive rocks and rushing water to reach the waterfalls. It was a slippery walk but I totally enjoyed it. That time it was just me and my Kuya Jun (driver/tourguide/photographer). No other tourist were there maybe because it was a weekday when I went.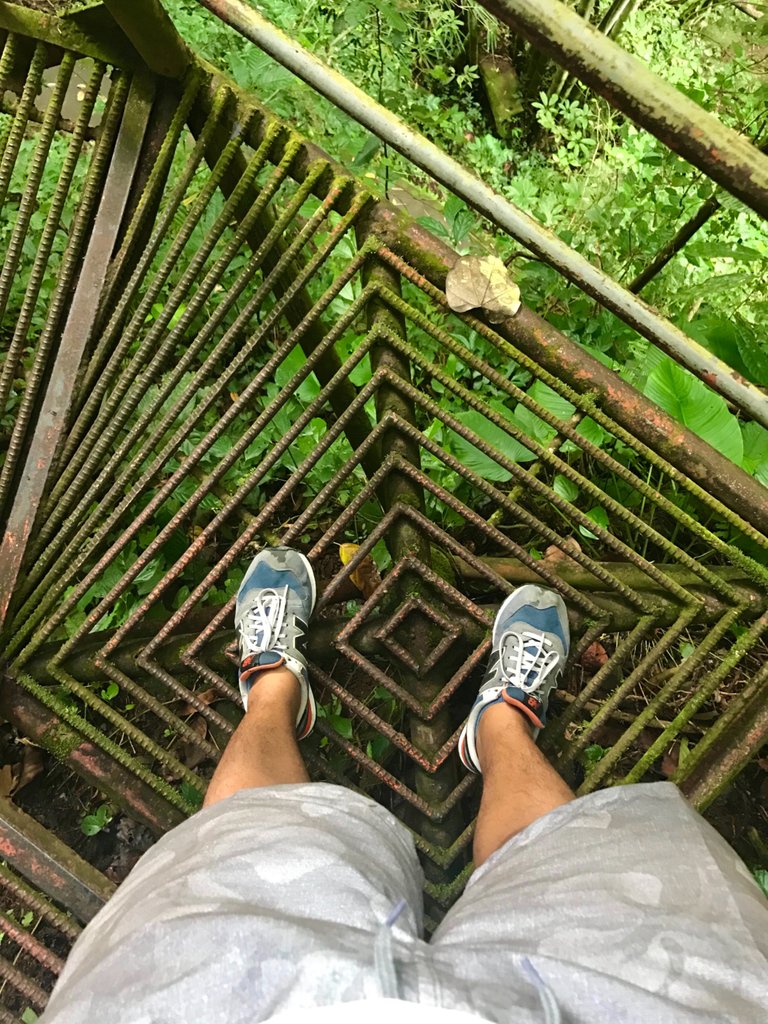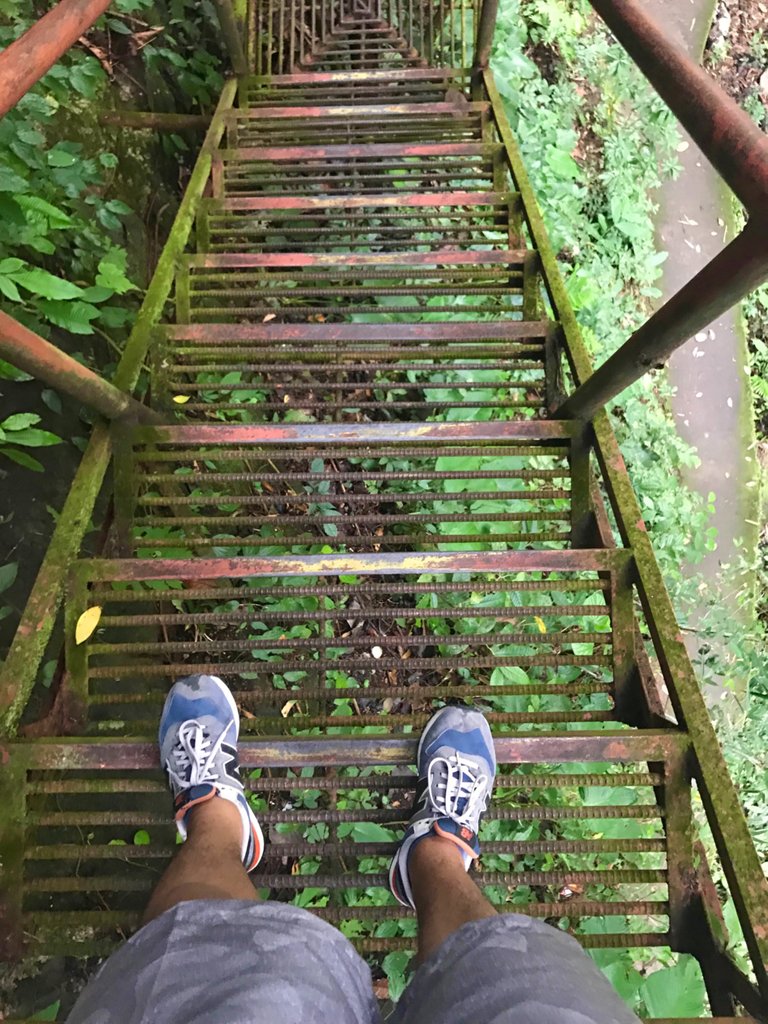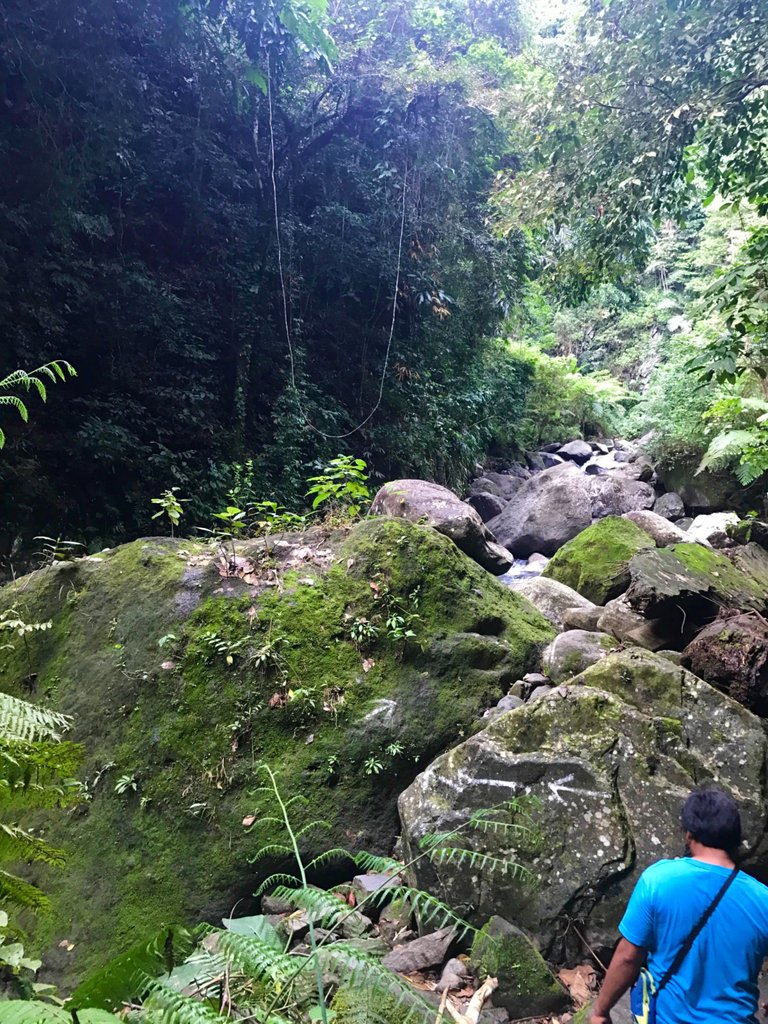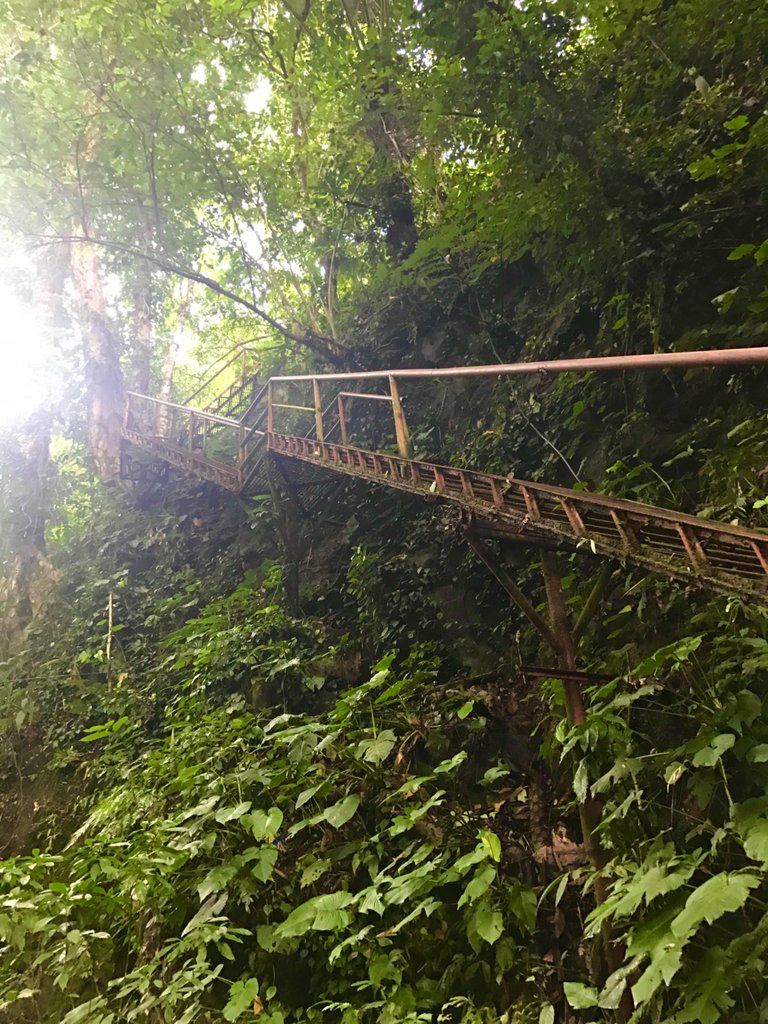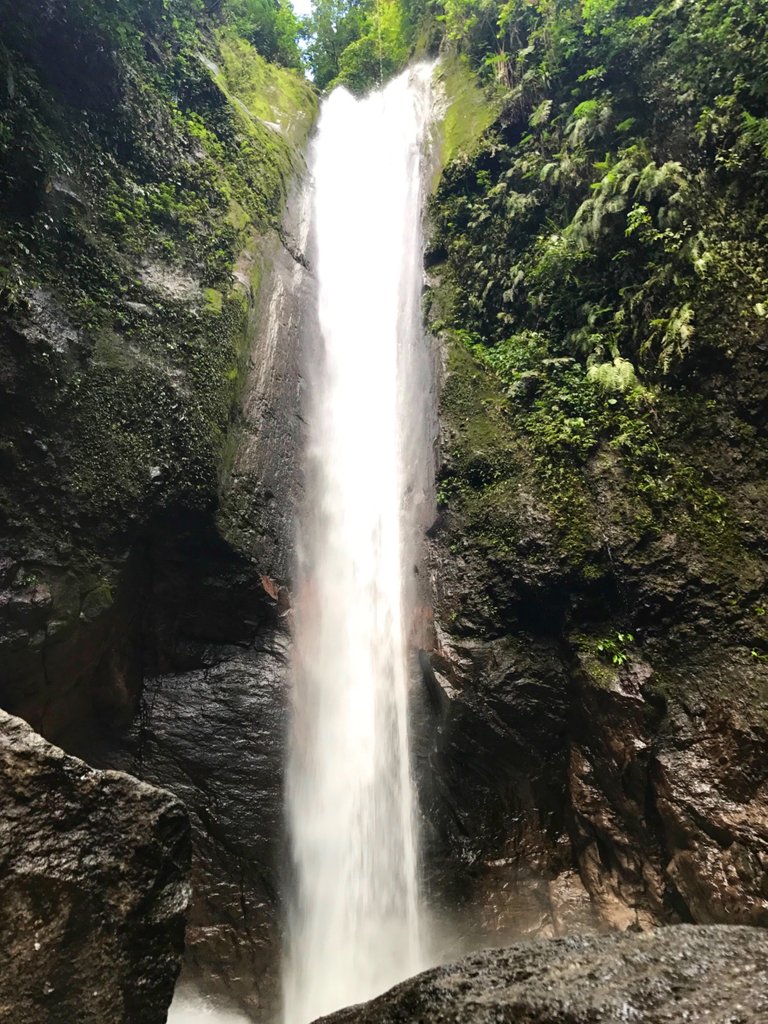 I was so happy when I saw that we were close to the waterfall. I was so amazed by its beauty and felt so grateful to be finally seeing it in person. I've seem many of my friends went there and never got the chance to ho with them. I asked Kuya Jun to take as much photos as possible for me to remember that time. I'm gkad he understood the assignment.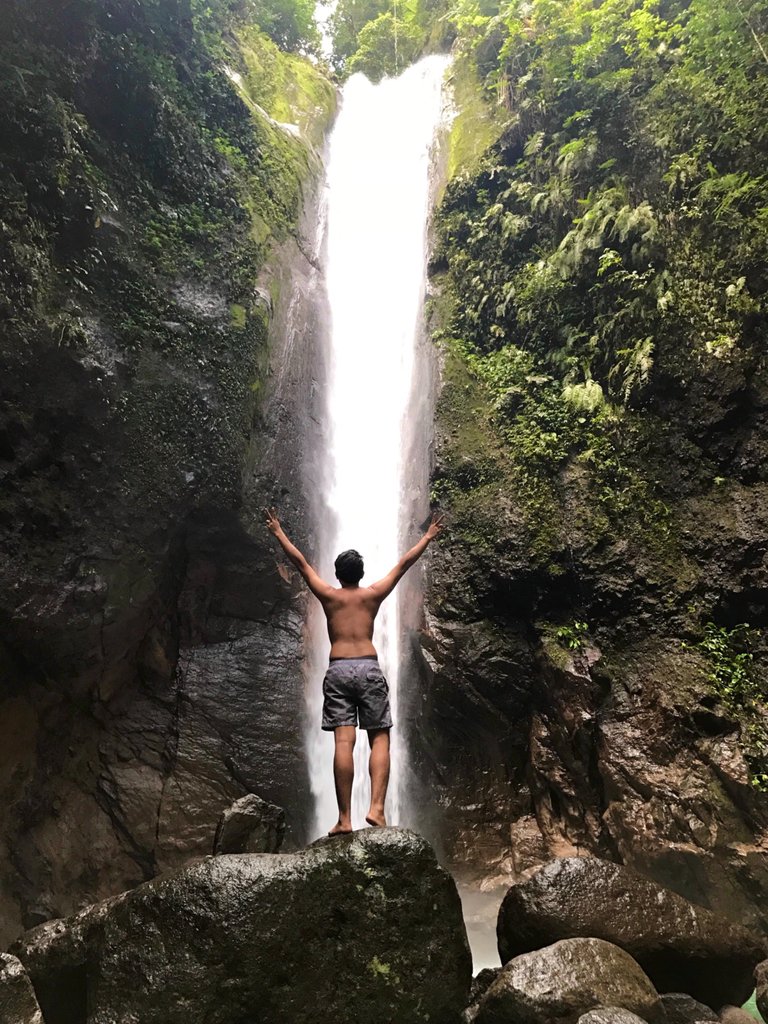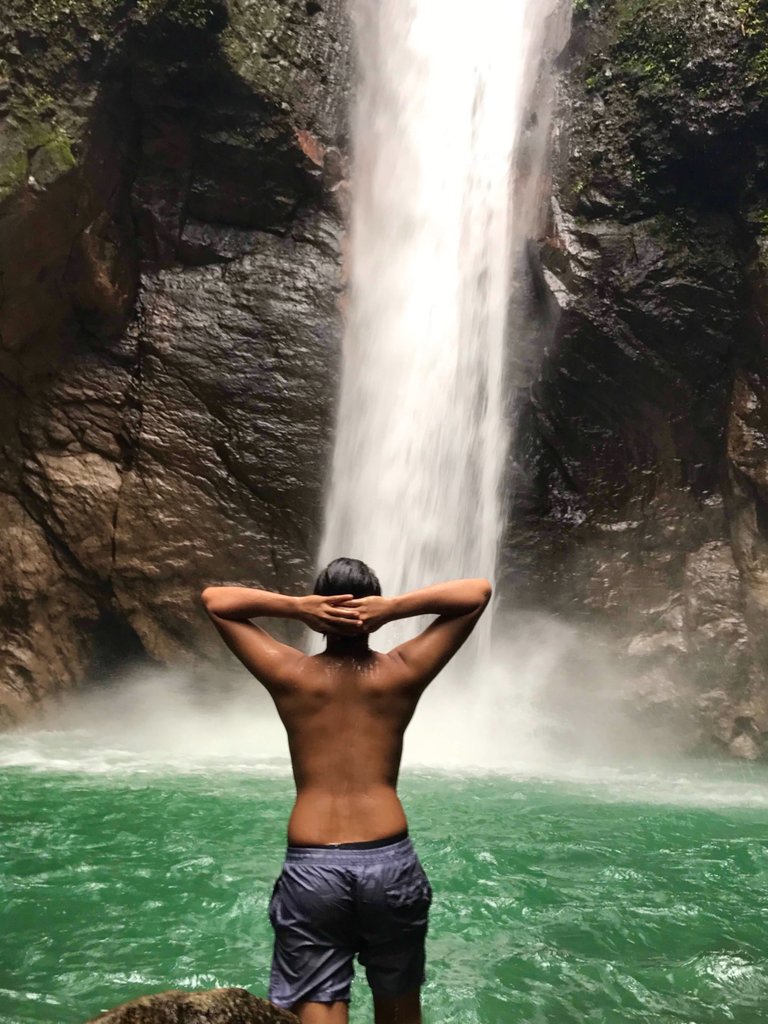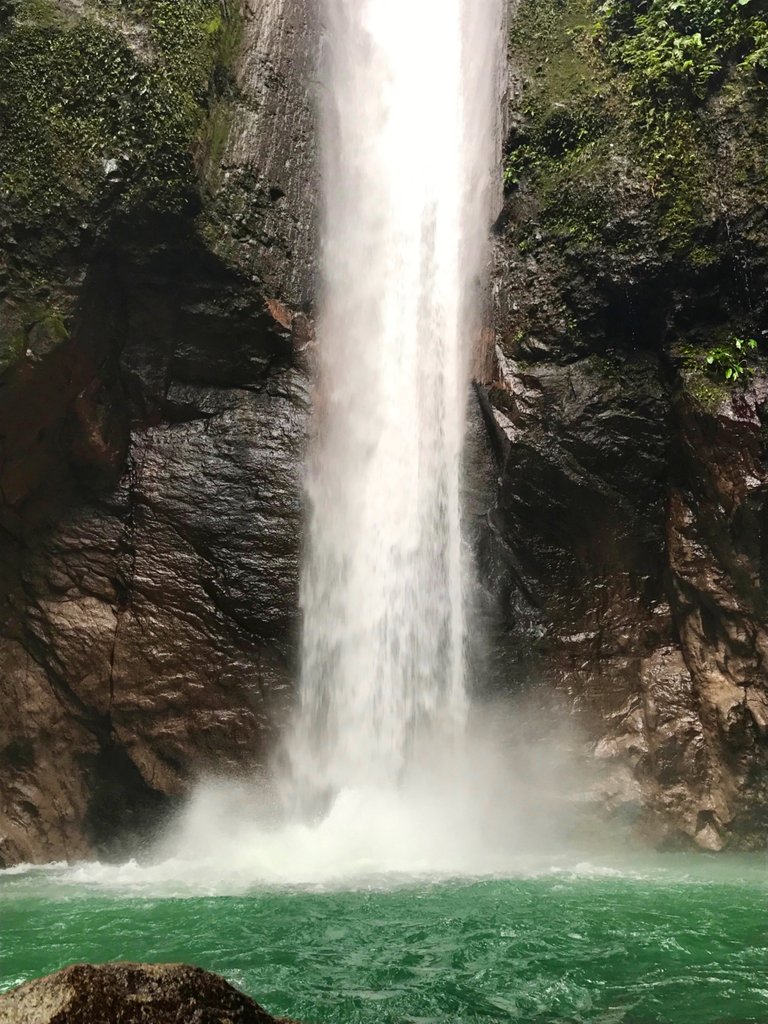 The freezing water will surely wash your worries away.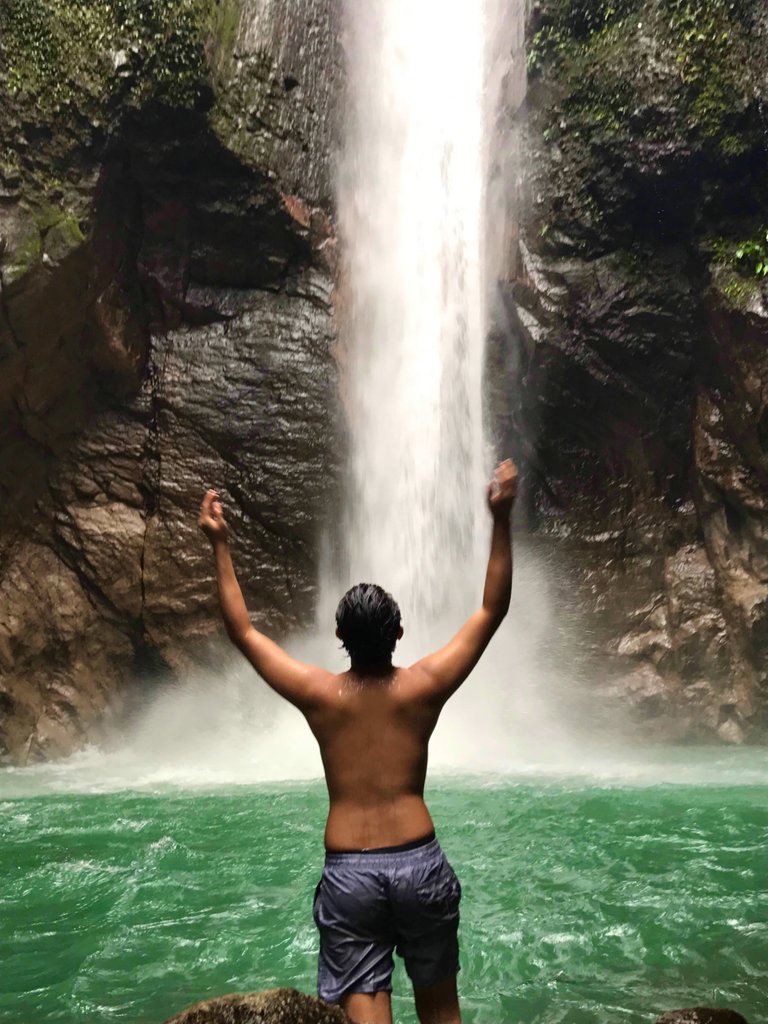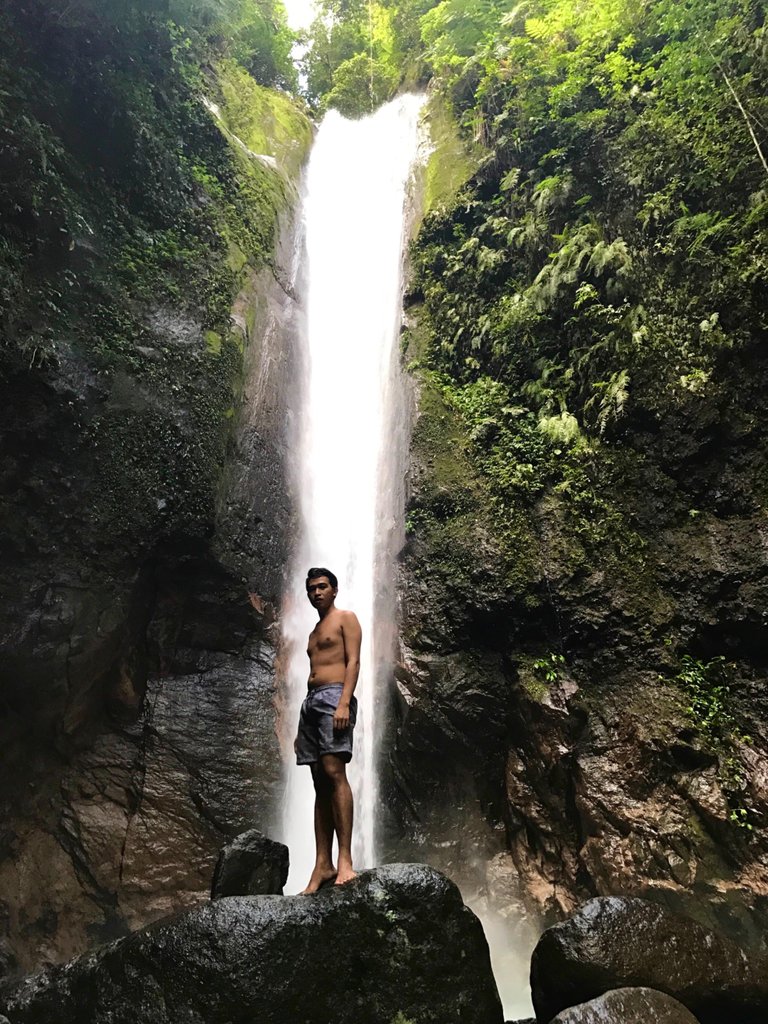 I even brought some snacks. Remember what I said from this
blog?
As mentioned, Do not starve yourself so I made sure I have something to nibble while enjoying this majestic view.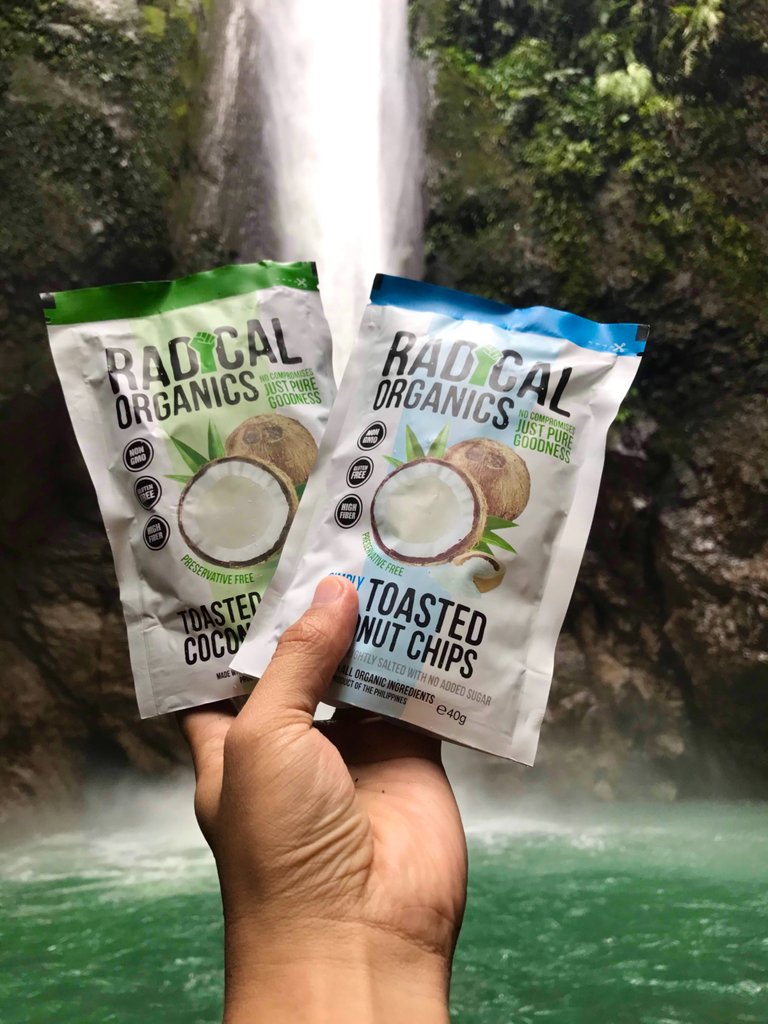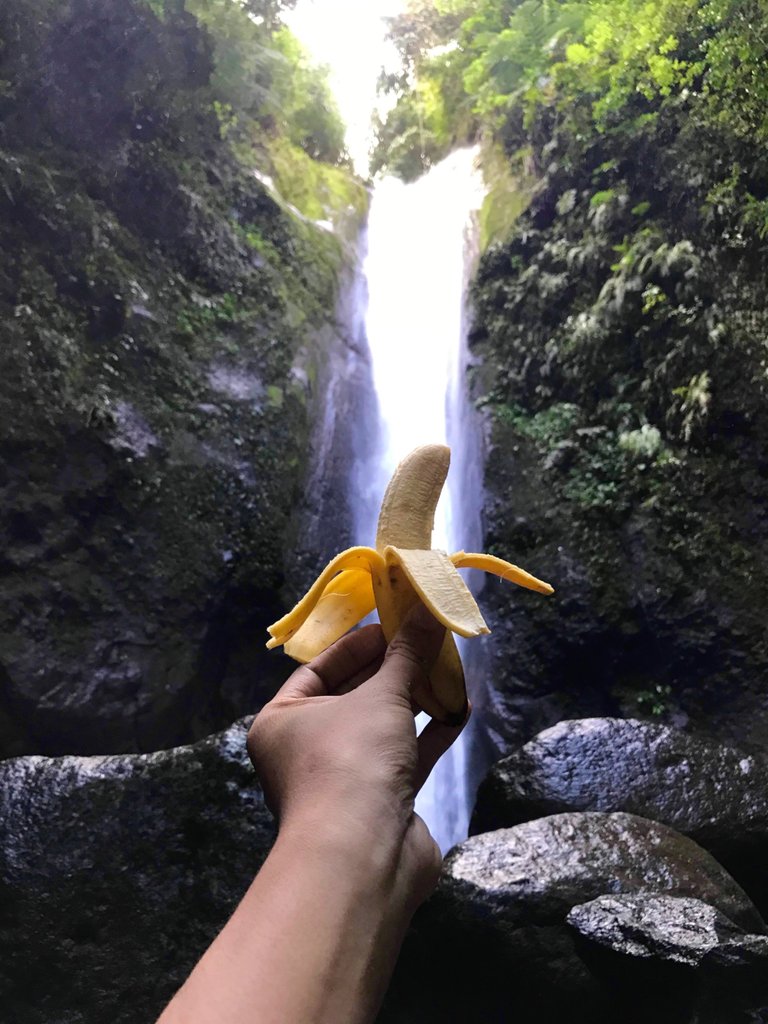 I had a brief conversation with Kuya Jun while we share some snacks. I discovered that he is related to my school dean in college which was so shocking. It was a small world indeed. He also shared some stories about his family and his son going to school. I took his number and told him that on my next visit to Valencia I will get in touch with him.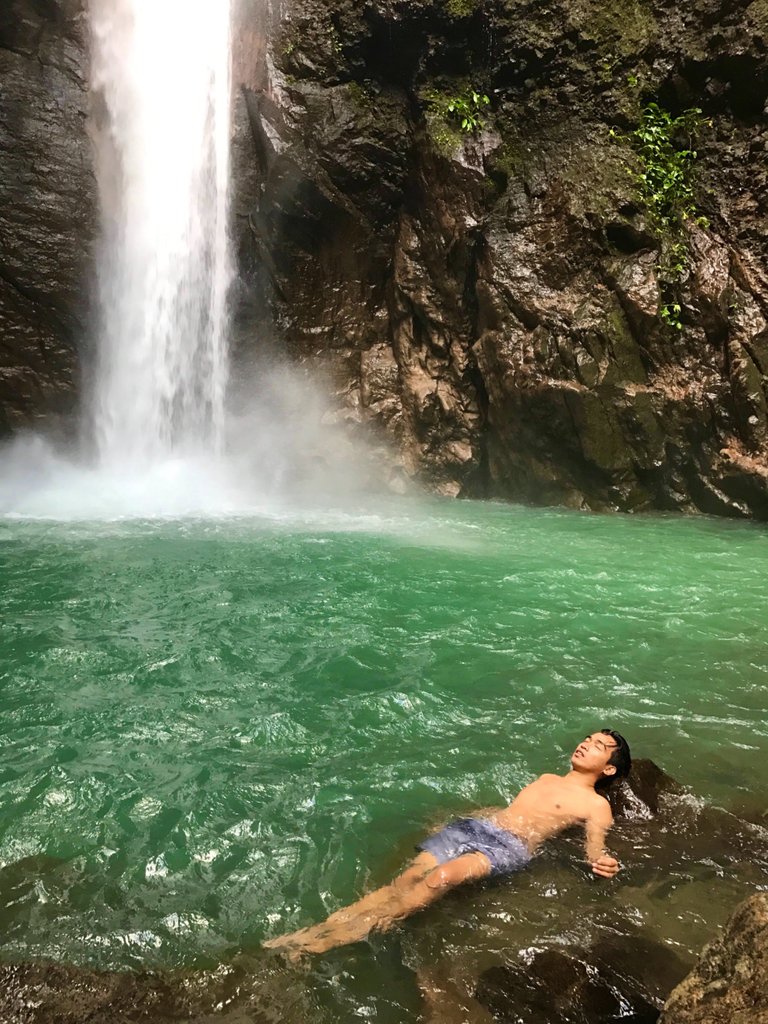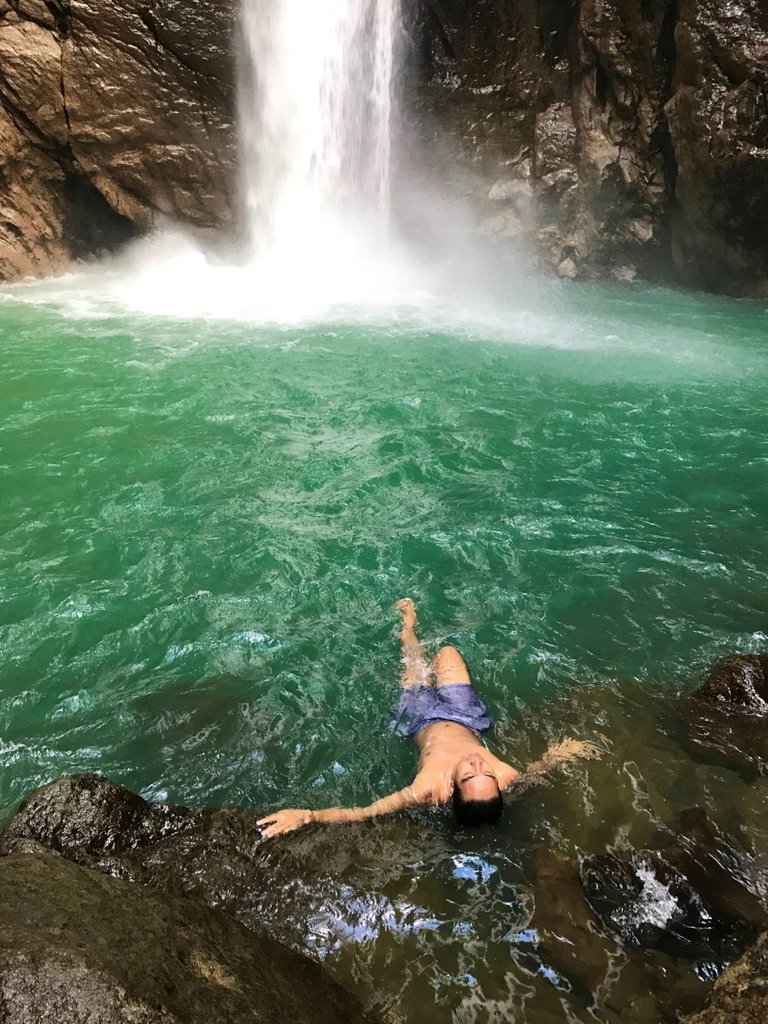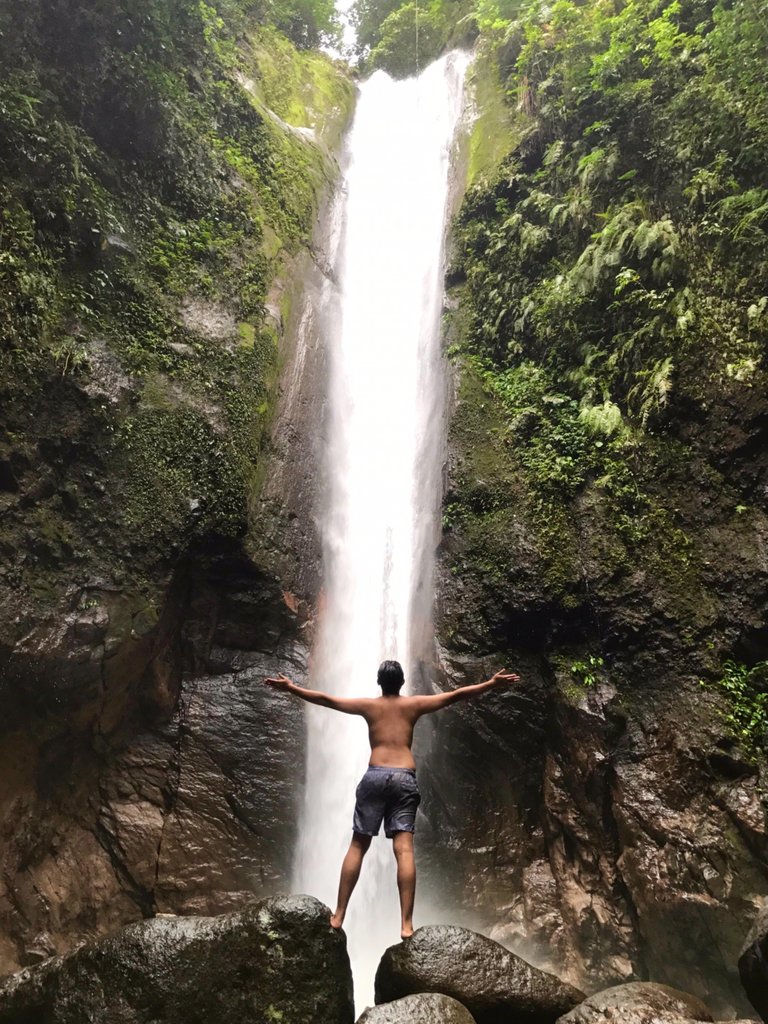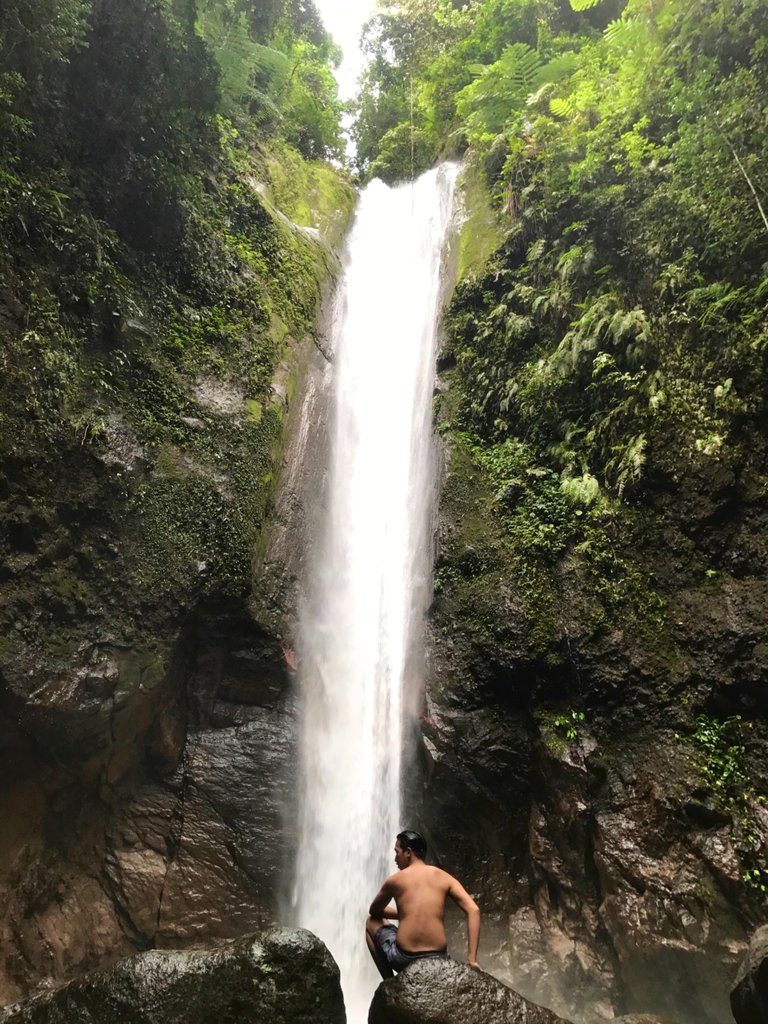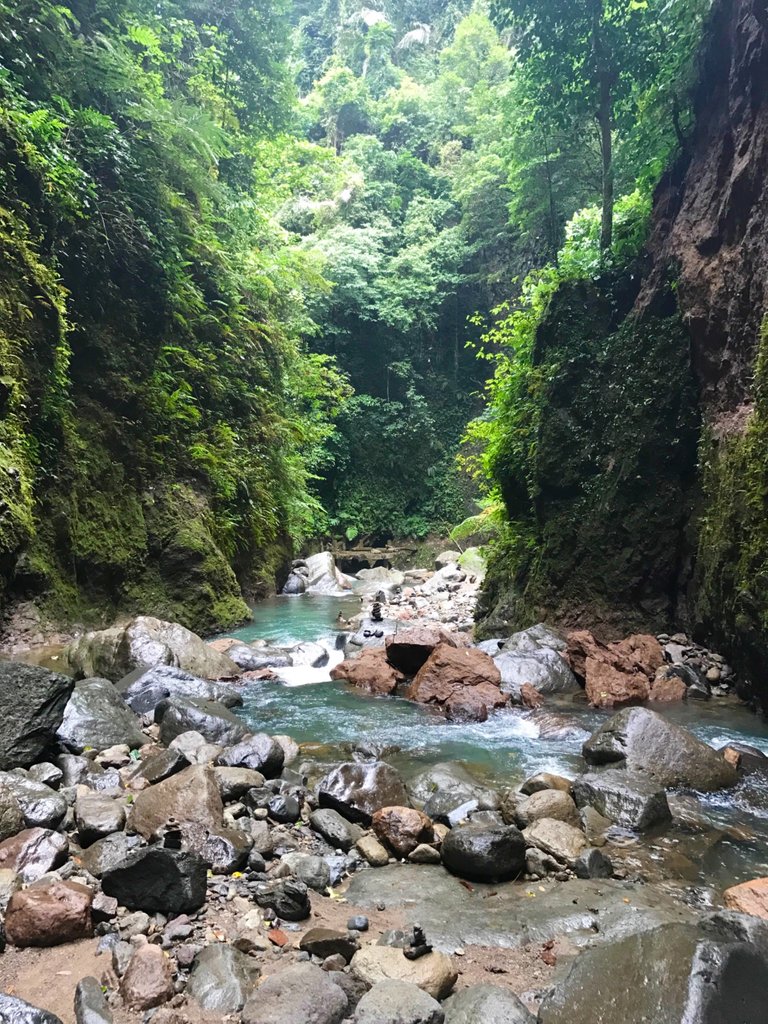 This is just a part where you have to walk through these rocks and flowing water in order to reach the waterfalls.
I spent over an hour there because the temperature, the energy and the water seemed so perfect. I even got that feeling of "I don't want to leave." because I was so drawn by the waterfalls but I know I have to leave.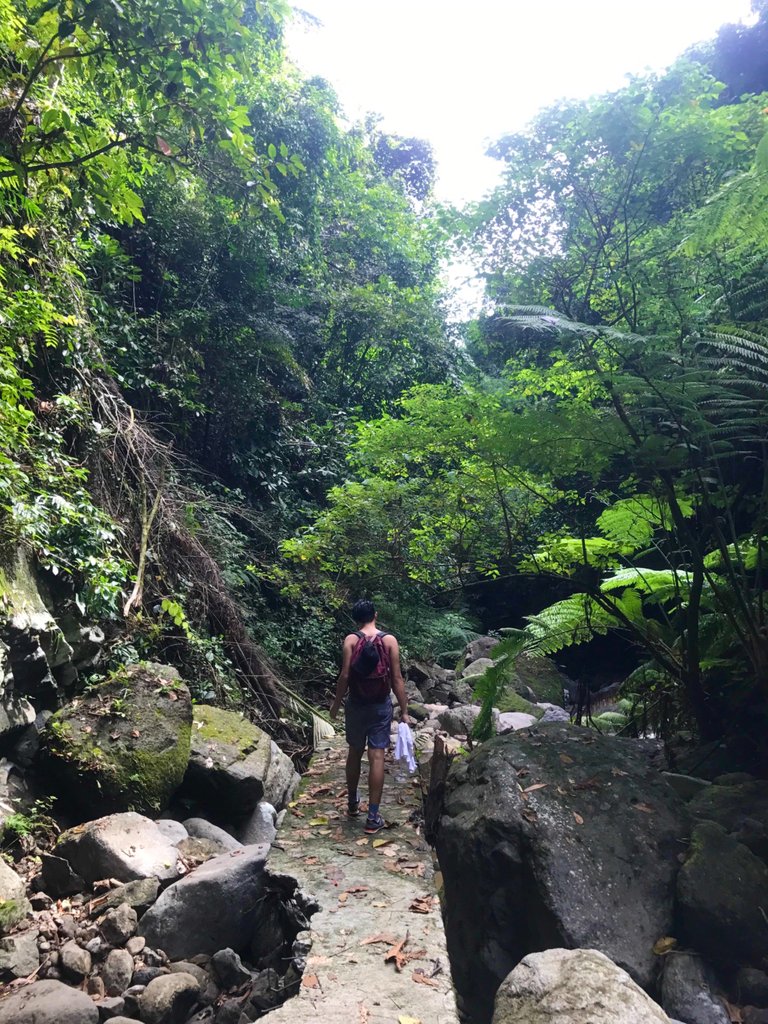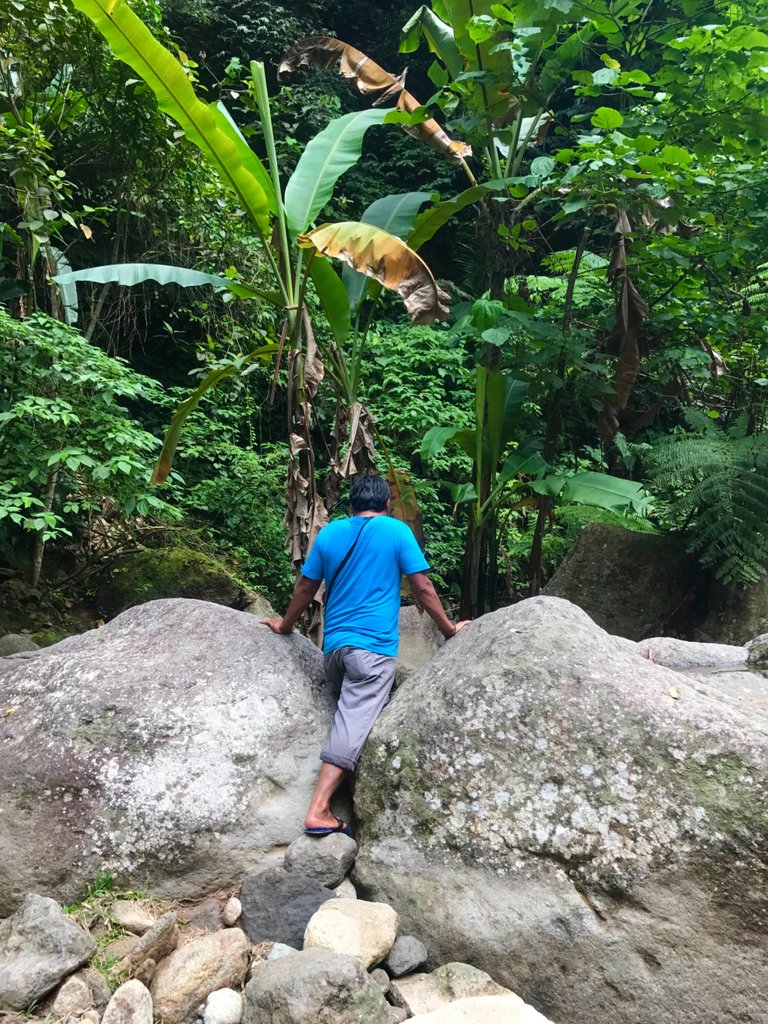 Kuya Jun in action. Haven't got the chance to take a photo with him.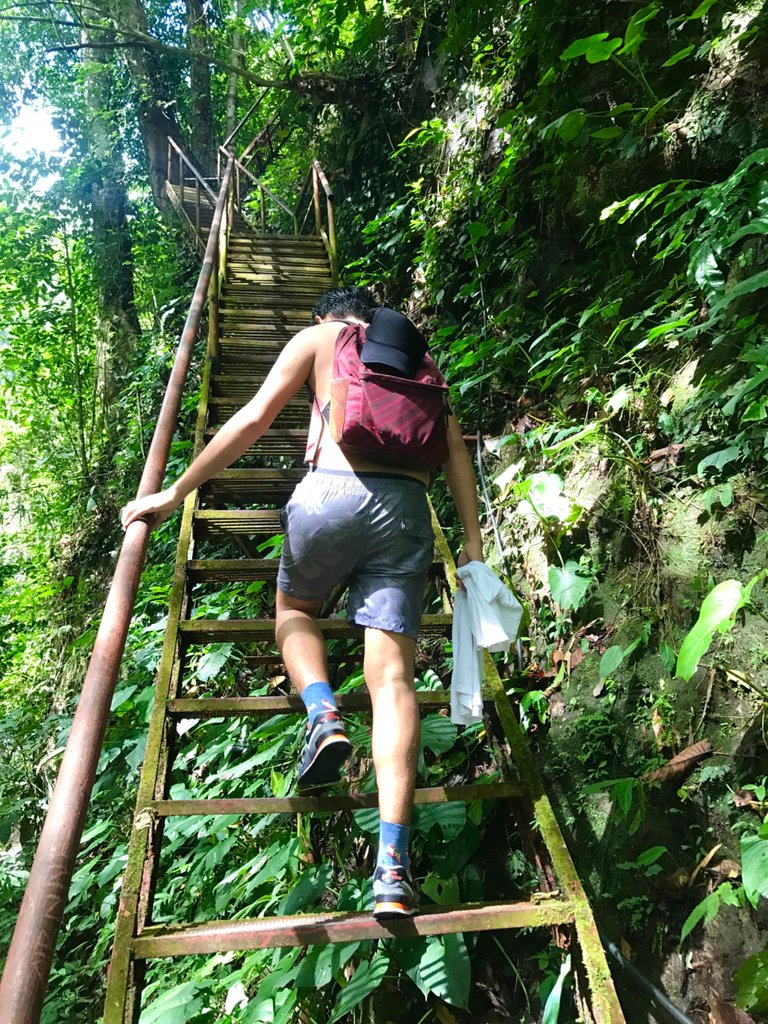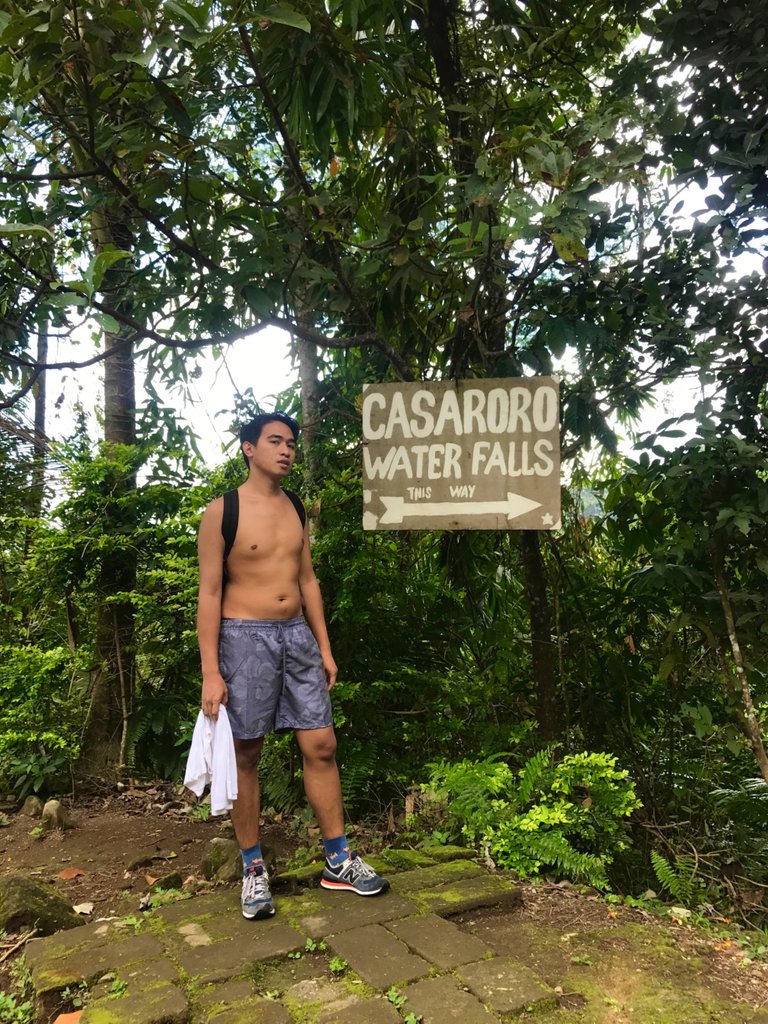 This was by far the best waterfalls I have ever been. Aside from the amount of walking it requires and going up and down the longest stair case I have ever been, it was surely a great experience. Do you also like waterfalls? What's your favorite? Let me know!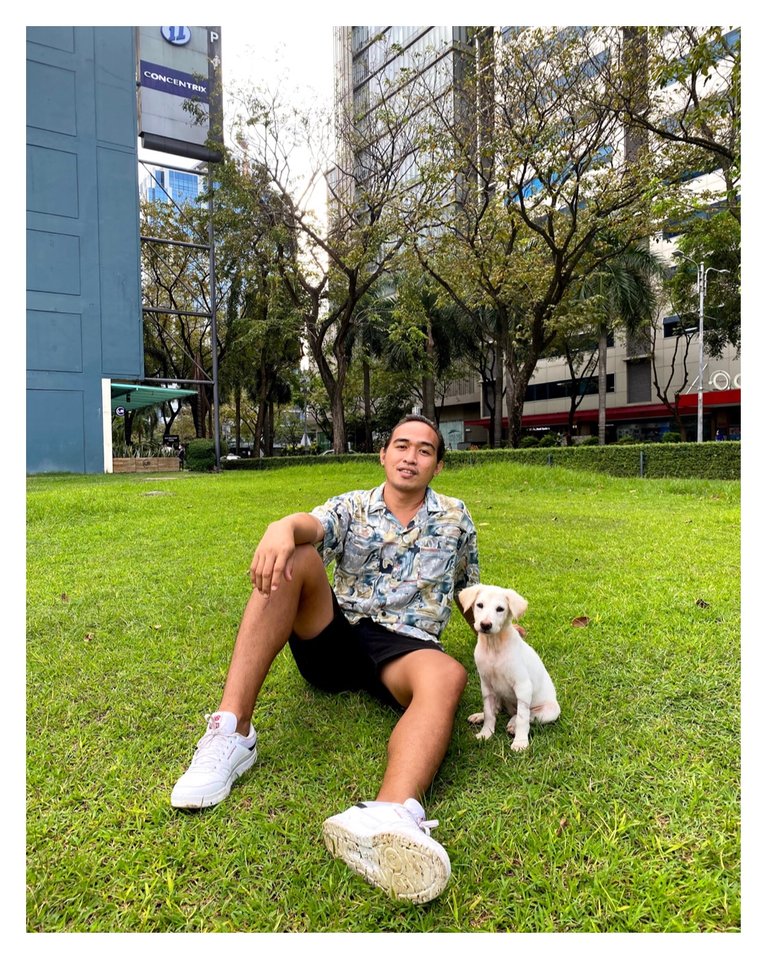 Asa Si Klause blogs about his travels, vegan lifestyle, yoga practice, his fur babies and anything that gives joy to him.
If you love to see more of his contents, hit that Follow button and you might find new places, make more recipes, and practice yoga with him. For blog collaborations or inquiries, feel free to contact him on his social media channels or email him at [email protected]

INSTAGRAM | TWITTER | FACEBOOK



---
---