Arena Breakout: A peaceful mission | Una misión pacifica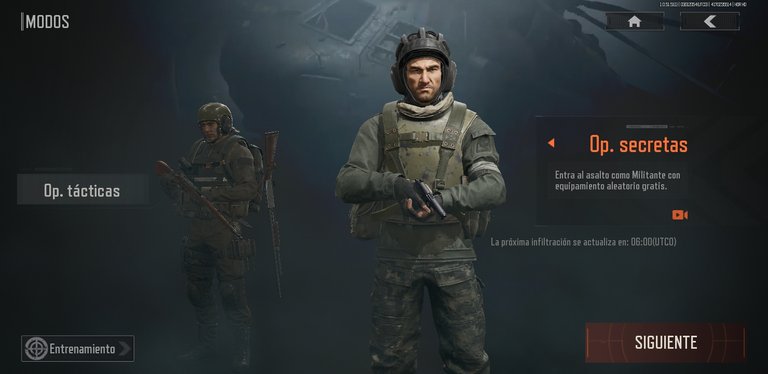 In shooting video games there are many ways to play against your enemies, depending clearly on the game mode in which you are playing, but of course, there are others that if you do not have a gun is impossible to beat your enemies, being of many times difficult to achieve our goals, but there are other games that without weapons or without firing a single bullet you can win and achieve that goal.
En los videojuegos de disparos existen muchas maneras de jugar contra tus enemigos, dependiendo claramente del modo de juego en el que está jugando, pero claro, existen otros que si no tienes un arma es imposible ganarle a tus enemigos, siendo de muchas ocasiones difíciles conseguir nuestros objetivos, pero existen otros juegos que sin armas o sin disparar ni una sola bala puedes ganar y conseguir ese objetivo.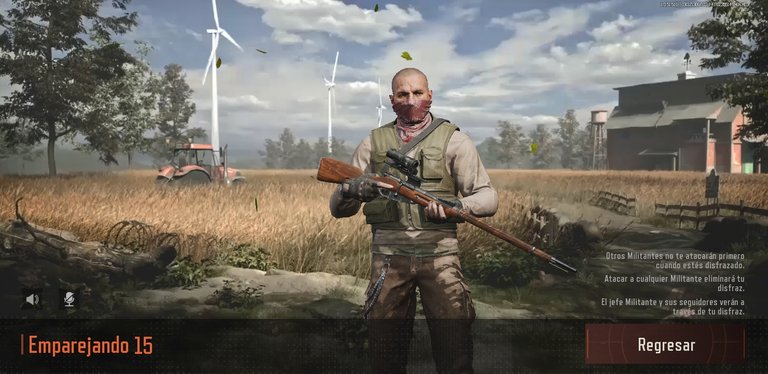 ---
Arena Breakout has the possibility of escaping from the expeditions without killing any enemy military or without firing a single bullet, being that one of the missions given by one of our main agents, the mission is called Pacifism and this is not given by the agent "Dicke Vinson".
Dicke Vinson asks us 3 specific objectives, which are simple, but have their complexity in terms of fulfilling it, although it depends on the situation in which we find ourselves, one of these missions is to go to a point called trading post products, this on the farm map, the second is not to eliminate any military and finally escape from the expedition but playing as agents of secret operations, giving it a little difficulty.
Arena Breakout tiene esa posibilidad de conseguir escapar de las expediciones sin matar a ningún militar enemigo o sin disparar ni una sola bala, siendo esa una de las misiones dadas por uno de nuestros agentes principales, la misión se llama Pacifismo y esta no las otorga el agente "Dicke Vinson".
Dicke Vinson nos pide 3 objetivos específicos, los cuales son simples, pero que tienen su complejidad en cuanto a cumplirla, aunque depende claro de la situación en la que nos encontremos, una de estas misiones es ir hasta un punto llamado Puesto de comercio de productos, este en el mapa de granja, lo segundo es no eliminar a ningún militar y por último escapar de la expedición pero jugando como agentes de operaciones secretas, dándole un poco de dificultad.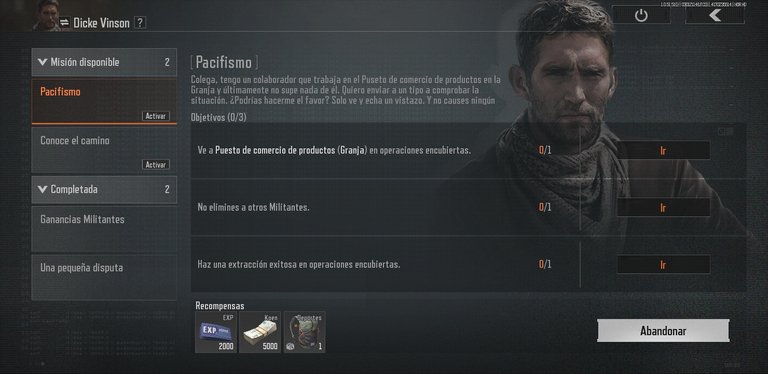 ---
Our mission begins and we are located at the other point of the map, practically in an area called Trigal Norte, as you can see when we start as a covert operation agent we are given a random character, this time I was using a mercenary with the Mosin sniper rifle and without any other weapon, some ammunition and bandages to withstand the wounds.
A peaceful mission with the challenge that if you are found by the enemy you have no way to defend yourself, well, after starting in these areas, I was in the epicenter of combat, gunfire everywhere and military around me, I began to walk carefully.
Nuestra misión comienza y somos ubicados en el otro punto del mapa, prácticamente en una zona llamada Trigal Norte, como ven al comenzar como agente de operación encubierta nos dan un personaje al azar, en esta ocasión estaba usando a un mercenario con el rifle francotirador Mosin y sin ninguna otra arma, algo de munición y unas vendas para aguantar las heridas.
Una misión pacifica y que cuenta con su reto de si eres encontrado por el enemigo no tienes como defenderte, bueno, tras comenzar por estas zonas, me encontraba en el epicentro del combate, disparos por todos lados y militares a mi alrededor, comencé a andar con cuidado.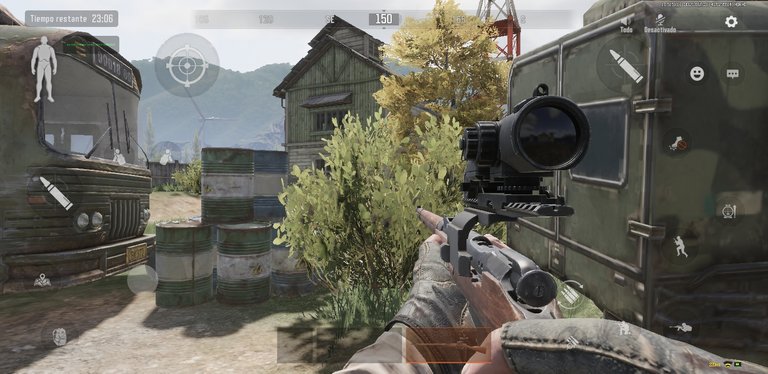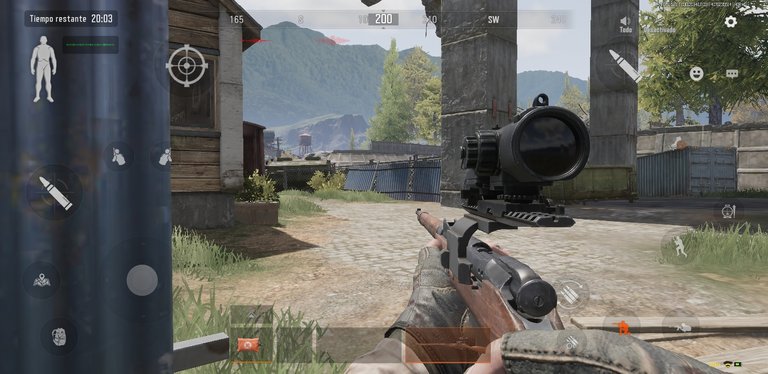 I was a little nervous, as it was the third time I tried this mission, I was even recording one of these, but sadly I failed and started again, I was lucky that the shots caused most of the enemies to approach these conflict zones and I had free way to continue on my way.
I took advantage of enjoying the scenery, but with a very great tension, as I heard footsteps of other players, having to hide or throw my body to the ground so as not to be seen. I knew they were players because they did not give any call or warning shout, they were just slow steps and shots between them.
Estaba algo nervioso, ya que era la tercera vez que intentaba esta misión, incluso estuve grabando una de estas, pero tristemente fracasaba y volvía a comenzar, tuve la suerte de que los disparos causaron que la mayoría de los enemigos se acercaran a estas zonas de conflicto y tenía vía libre para continuar con mi camino.
Aproveche de disfrutar del paisaje, pero con una tensión muy grande, ya que escuchaba pasos de otros jugadores, teniendo que esconderme o tirar mi cuerpo a tierra para no ser visto. Supe que eran jugadores porque no daban algún llamado o grito de aviso, solo eran pasos lentos y disparos entre ellos.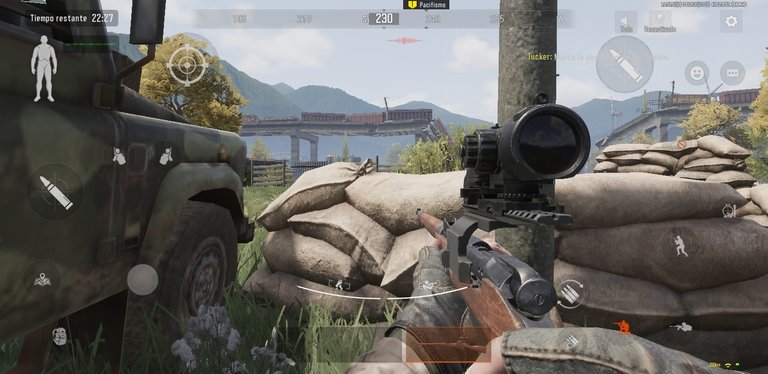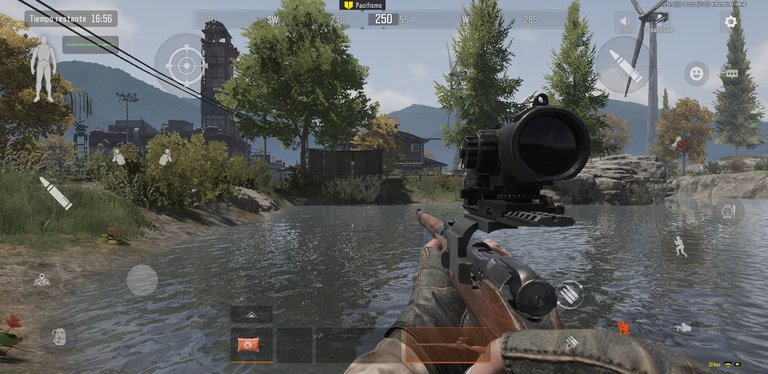 ---
I managed to advance further until I got close to the target area, aiming with the sight of the gun, I managed to see two enemies guarding the entrance, so I had to skirt the place, to reach the target.
Logre avanzar más allá hasta llegar cerca de la zona del objetivo, apuntando con la mirilla del arma, logre ver a dos enemigos vigilando la entrada, así que tuve que bordear el lugar, para llegar consiguiendo así el objetivo.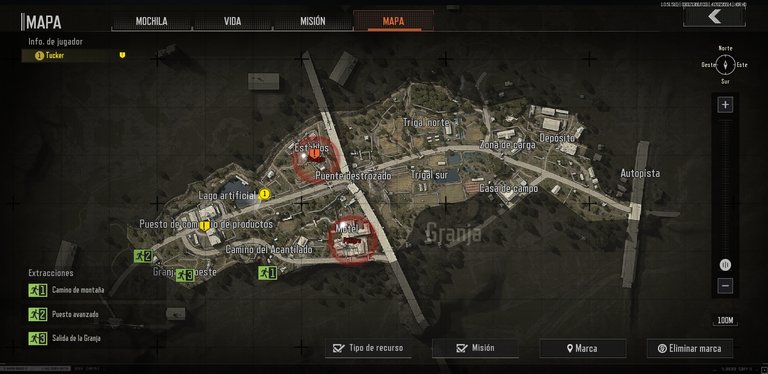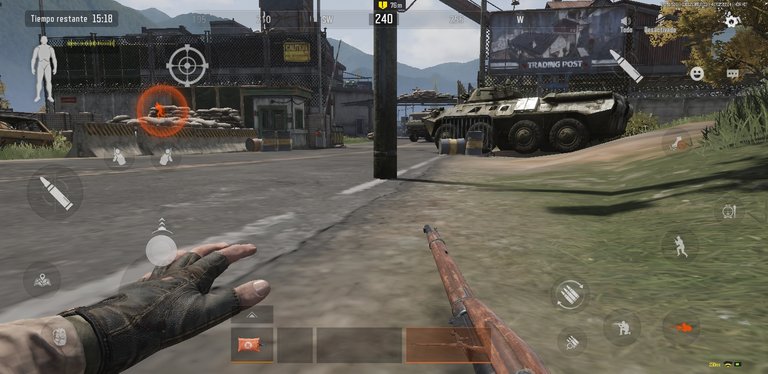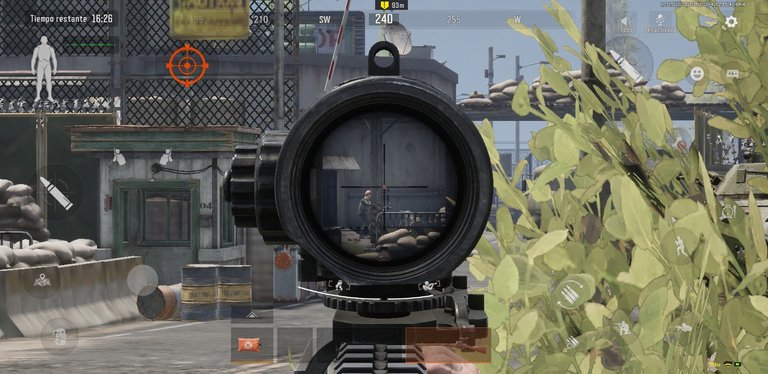 After accomplishing my mission the only thing left to do was to escape, so I walked south to the nearest extraction point, during my walk, I heard shots coming from the front, I thought they were for me, but no, another player was facing the military, after he left, I managed to search the bodies to at least leave here with something in my hands and I got some weapons like a shotgun and a pistol plus other little things, the extraction point was close so I went and got out of there without causing any harm to anyone besides accomplishing my mission.
Después de cumplir mi misión solo quedaba escapar, así que camine hacia el sur para el punto de extracción más cercano, durante mi caminata, escuche disparos que venían de frente, pensé que eran para mí, pero no, otro jugador se estaba enfrentando a los militares, luego de que este se fuera, logre registrar los cuerpos para por lo menos irme de aquí con algo en mis manos y conseguí algunas armas como una escopeta y una pistola además de otras cositas, el punto de extracción estaba cerca así que fui y salí de allí sin causar ningún daño a nadie además de cumplir mi misión.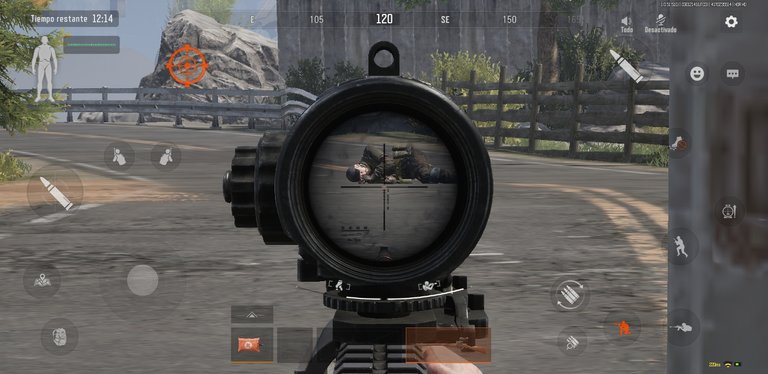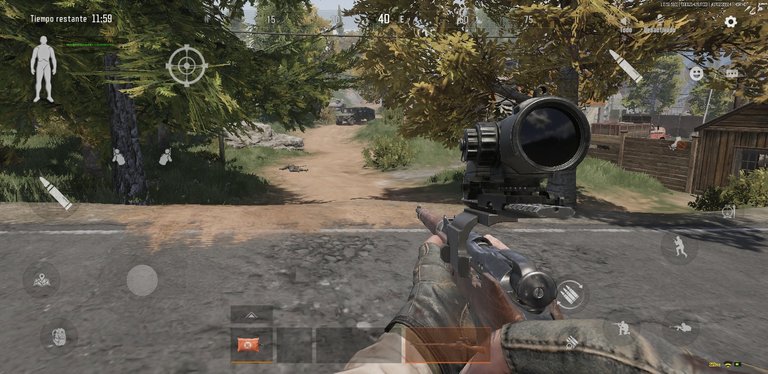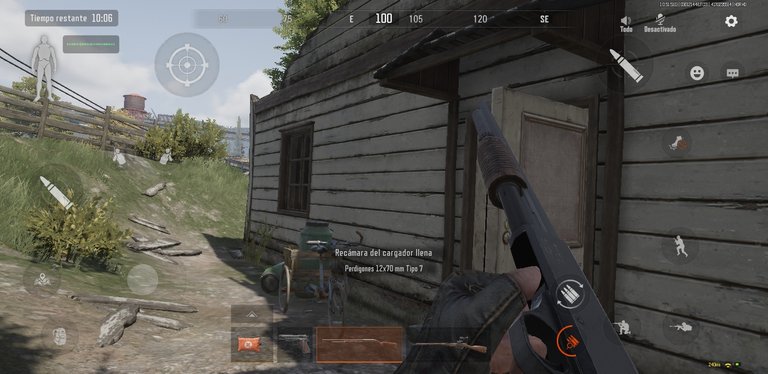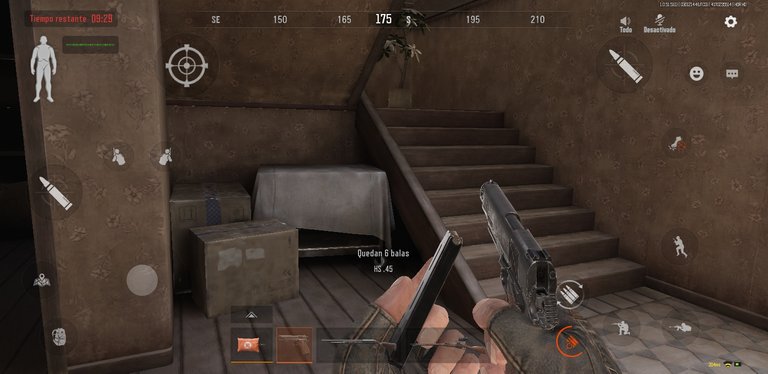 ---
I tell you all this, since I could not record on video every moment due to difficulties, besides not being so motivated to record hehe, anyway, I loved this mission or expedition because it was a different way to play a shooter game with as much freedom of style of play as this one is.
Te cuento todo esto, ya que no pude registrar en video cada momento por dificultades, además de no estar tan motivado de grabar jeje, en fin, esta misión o expedición me encanto porque fue una forma diferente de jugar un juego de disparos con tanta libertad de estilo de juego como lo esté este.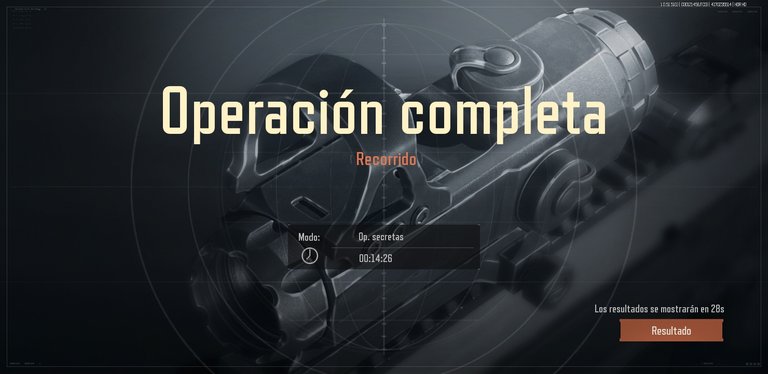 It was very entertaining to be very stealthy and to walk with caution, I would like to repeat it in the future, but recording it on video to make it something epic, but telling the story is also excellent because I can make feel those experiences and make it a war story more of an Arena player.
Fue muy entretenido el hecho de ser muy sigiloso y andar con precaución, me gustaría repetirlo en el futuro, pero registrándolo en video para que sea algo épico, pero contando la historia es también excelente porque puedo hacer sentir esas experiencias y que sea un cuento de guerra más de un jugador de Arena.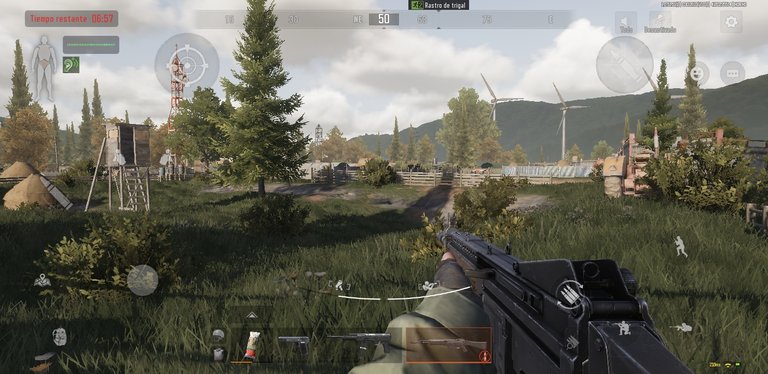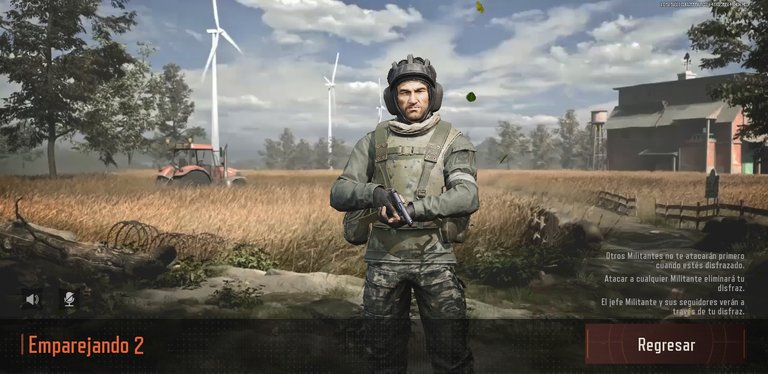 On the other hand, being peaceful is sometimes even better, of course we take away the fun of the confrontations and the use of weapons, but there are also many ways to win in this game and this way is one of them, without more to say I ask you what did you think playing this way? Is it fun? Without more to say thank you very much for coming here and have a great day :D.
Por otra parte, ser pacífico es incluso a veces mejor, claro le quitamos la diversión de los enfrentamientos y el uso de las armas, pero también existen muchas formas de ganar en este juego y esta forma es una de ellas, sin más que decir te pregunto ¿qué te pareció jugar de esta forma? ¿Es divertido? Sin más que decir muchas gracias por llegar hasta aquí y que tengas excelente día :D.

---
Teléfono en que juego | Phone on which I play: Samsung S9
Translation: Deepl.com
---
---