The End of Apex Legends Mobile | El Final de Apex Legends Mobile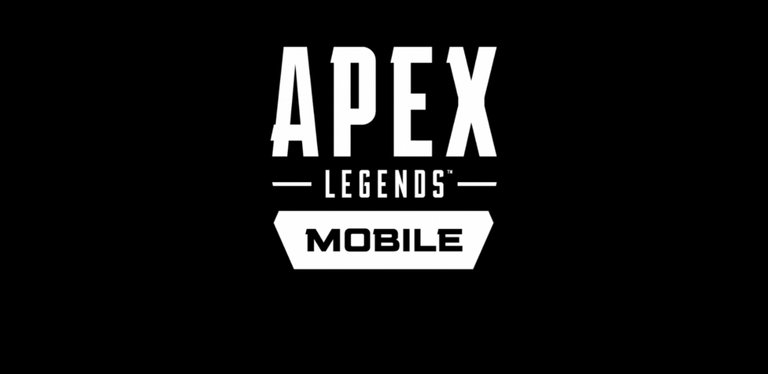 Sadly, we won't see Apex Legends Mobile again for a while, since they announced their server shutdown. The truth all a confusion, but that was noticeable when you played the game, having many problems that I will mention later.
On the other hand, I must say that this has been one of the best Battle Royale games on the mobile platform, being a game different from the rest, having its own essence, a fun game with unique mechanics that many Apex fans wanted to experience and could not for the simple fact of not having a powerful PC and I include myself in that list, as I have always wanted to play it and thanks to this adaptation I managed to have that great essence in just my mobile device.
Tristemente, ya no volveremos a ver a Apex Legends Mobile por un tiempo, ya que anunciaron su cierre de servidores. La verdad toda una confusión, pero que se notaba cuando jugabas al juego, teniendo muchos problemas que iré mencionando más adelante.
Por otra parte, debo decir que este ha sido uno de los mejores juego Battle Royale de la plataforma de móviles, siendo un juego diferente al resto, teniendo su propia esencia, un juego divertido y con mecánicas únicas que muchos fanáticos de Apex querían experimentar y no podían por el simple hecho de no tener una PC potente y me incluyo en esa lista, ya que siempre he querido jugarlo y gracias a esta adaptación logre tener esa gran esencia en tan solo mi dispositivo móvil.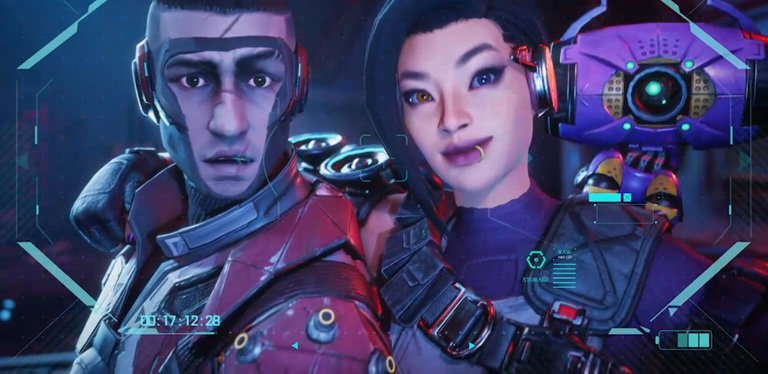 ---
It is sad, the reality that was lived in the game, by the simple fact that they had enough technical problems in terms of performance, among other details, clearly play it with a good quality was almost impossible, as it had optimization problems, which was complicated for players who did not have a high-end device, causing many problems when playing and the loss of many new players as well as those who continued playing.
Es triste, la realidad que se vivía en el juego, por el simple hecho de que tenían bastantes problemas técnicos en cuanto al rendimiento, entre otros detalles, claramente jugarlo con una buena calidad era casi imposible, ya que contaba con problemas de optimización, lo cual era complicado para los jugadores que no tenían un dispositivo de alta gama, causando muchos problemas al la hora de jugar y la perdida de muchos jugadores tanto nuevos como los que continuaban jugando.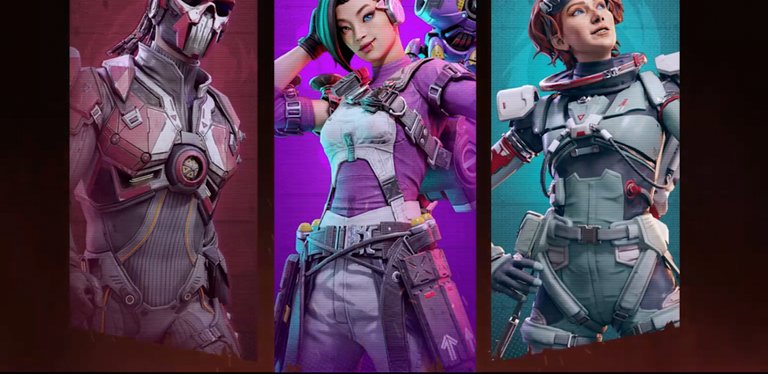 Another detail that players noticed is the problem of the bots, sadly the game was very abandoned and that had not been on the platform for long, about 5 fifth months of the game already had a fairly low number of players, in addition to the bugs and other problems that caused players to go to other games.
Although there were loyal players who loved this game like me, the amount of time we had to wait to play just one game was abysmal, sometimes I had to wait up to five minutes to play a game, being a very long wait and noting the small amount of people playing the game.
Otro detalle que los jugadores notamos es el problema de los bots, tristemente el juego estaba muy abandonado y eso que no llevaba mucho tiempo en la plataforma, aproximadamente al 5to mes del juego ya contaba con una cantidad de jugadores bastante baja, además de los bugs y problemas aparte que hacían que los jugadores se fueran a otros juegos.
Aunque había jugadores fieles que amaban este juego como yo, la cantidad de tiempo que teníamos que esperar para jugar tan solo una partida era abismal, a veces tenía que esperar hasta cinco minutos para jugar una partida, siendo una espera muy larga y dándose a notar la poca cantidad de personas jugando al juego.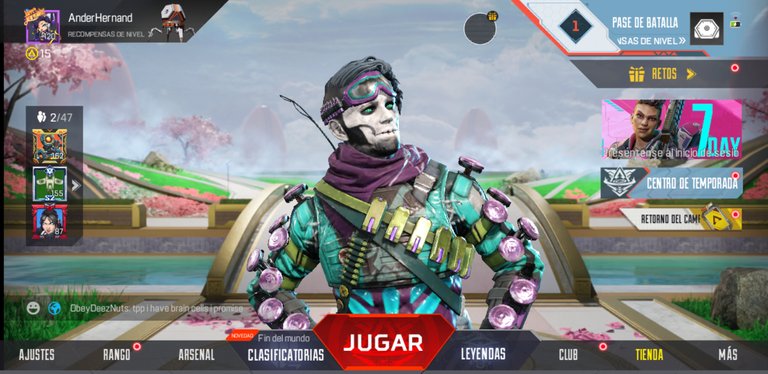 ---
In January of this year and the picture looked very bad, EA company creator and distributor of the game, suffered a very large economic fall, plus Apex Legends Mobile was not generating enough money to keep it, compared to other games like Call of Duty Mobile and Pubg Mobile, it was practically a shame for them the little amount that gave them the game.
This led EA to take the decision to close the servers and end this project once and for all, so on May 2nd of this year the Apex Legends Mobile servers will close forever, having a very sad end.
En enero de este año ya el panorama pintaba muy mal, EA compañía creadora y distribuidora del juego, sufrió una caída económica muy grande, además de que Apex Legends Mobile no estaba generando el suficiente dinero para poder mantenerlo, comparado con otros juegos como Call of Duty Mobile y Pubg Mobile, prácticamente era una vergüenza para ellos la poca cantidad que les daba el juego.
Esto llevo a que EA tomara la decisión de cerrar los servidores y así terminar con este proyecto de una vez, para el 2 de Mayo de este año los servidores de Apex Legends Mobile cerraran para siempre teniendo un final bastante triste.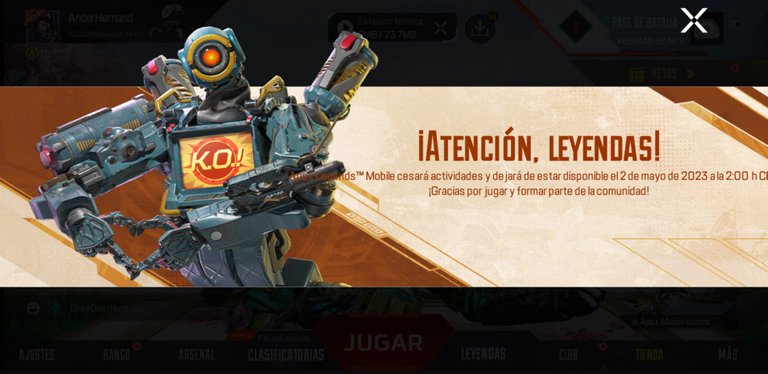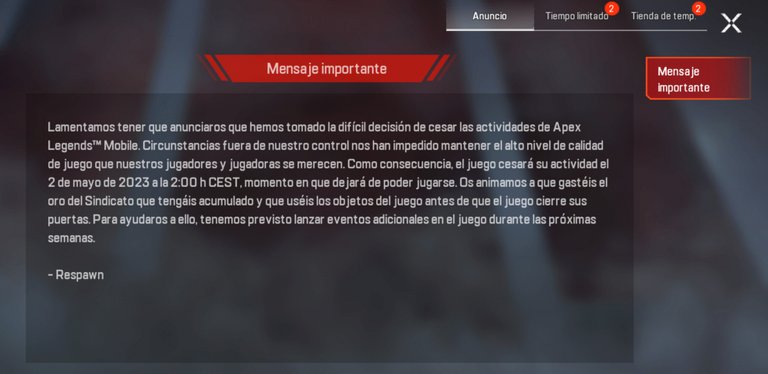 Honestly, that saddened me a lot, since it was a game that I usually used to play and that I loved, its setting, characters, among other things that made it fun.
But before the closure of their servers, they released what is the last update of the game, the fourth season of Apex Legends Mobile, big update because it had the arrival of a new legend, "Horizon" character that I waited so much for his arrival, but I will not be able to enjoy.
Honestamente, eso me entristeció mucho, ya que era un juego que habitualmente solía jugar y que me encantaba, su ambientación, personajes, entre otras cosas que lo hacían divertido.
Pero antes del cierre de sus servidores, sacaron lo que es la última actualización del juego, la cuarta temporada de Apex Legends Mobile, actualización grande, ya que contaba con la llegada de una nueva legenda, "Horizon" personaje que tanto espere, pero que no podré disfrutar.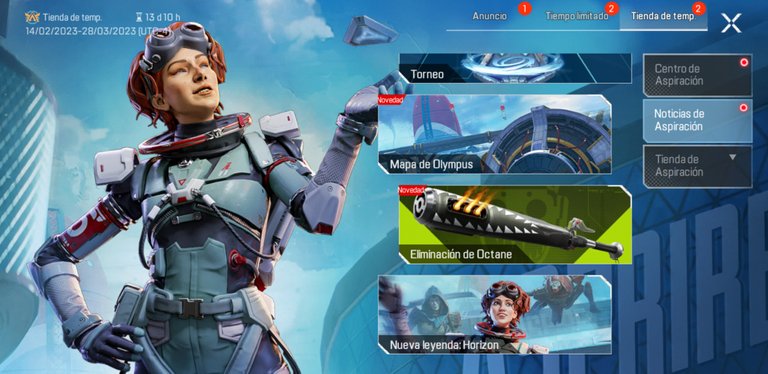 On the other hand, we were presented with a new map, this is Olympus, one of the most beautiful maps in the game and has a unique theme and this is a floating island which if we are not careful we can fall into the void.
Among other great things, but you will not be able to take full advantage of it.
Por otra parte, nos presentaron un nuevo mapa, este es Olympus, uno de los mapas más hermosos del juego y que cuenta con un tema único y este es una isla flotante el cual si no tenemos cuidado podemos caer al vacío.
Entre otras cosas geniales, pero que no se podrá aprovechar al máximo.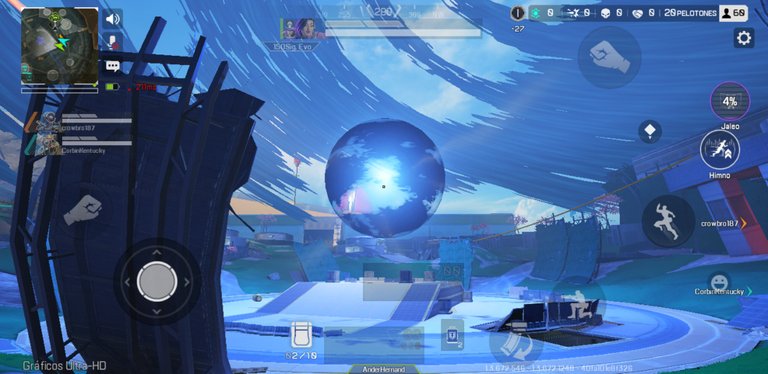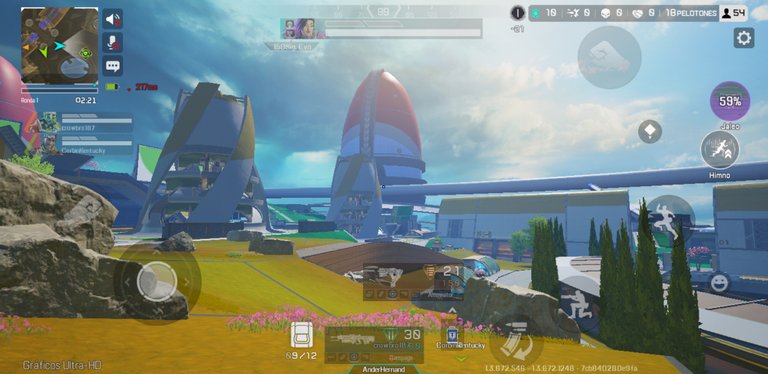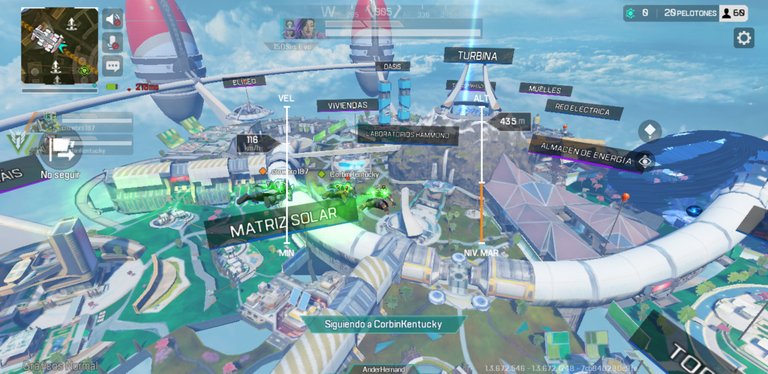 In conclusion, a tragic end for such a great game, but due to technical, internal and economic problems it was given this sad fate, it was an interesting game that I hope to play again on other platforms.
But clearly it is not its end, there was a leak of information which says that they will be working again on the game, creating it from 0 again and that it will have a system that will anchor it to its original game, among other details that we look forward to, the name of this new game is Apex Legends 2.0 and that they will be working to meet the expectations of the players.
En conclusión, un final trágico para este juego tan genial, pero por problemas técnicos, internos y económicos le dieron este triste destino, fue un juego interesante y que espero jugar nuevamente en otras plataformas.
Pero claramente no es su fin, hubo una filtración de información la cual dicen que estarán trabajando nuevamente en el juego, creándolo desde cero nuevamente y que contara con un sistema que lo anclara a su juego original, entre otros detalles que esperamos con muchas ansias, el nombre de este nuevo juego es Apex Legends 2.0 y que estarán trabajando para satisfacer esas expectativas de los jugadores.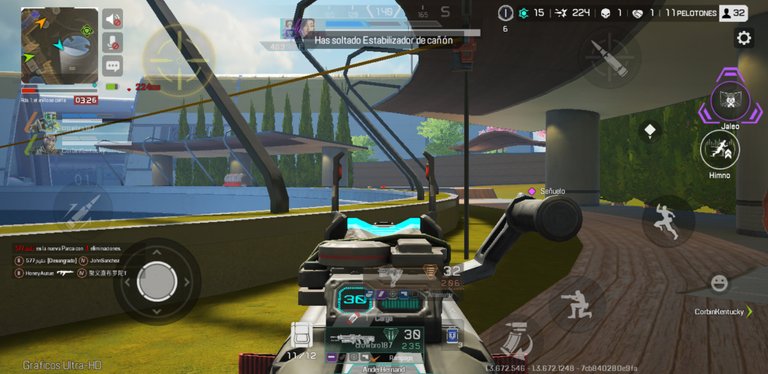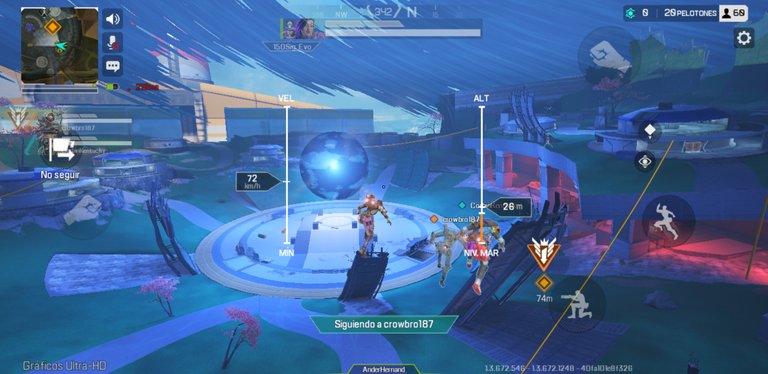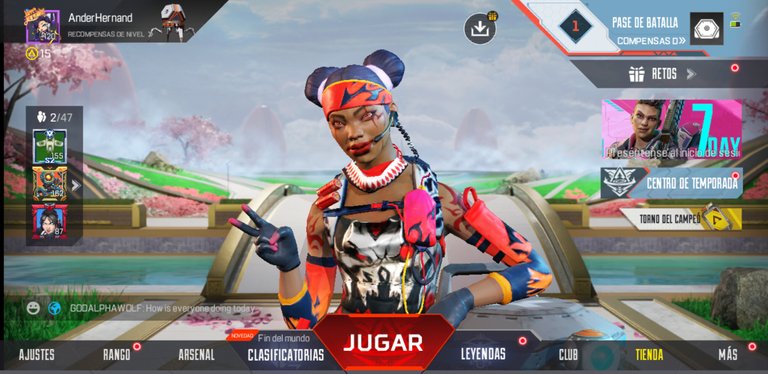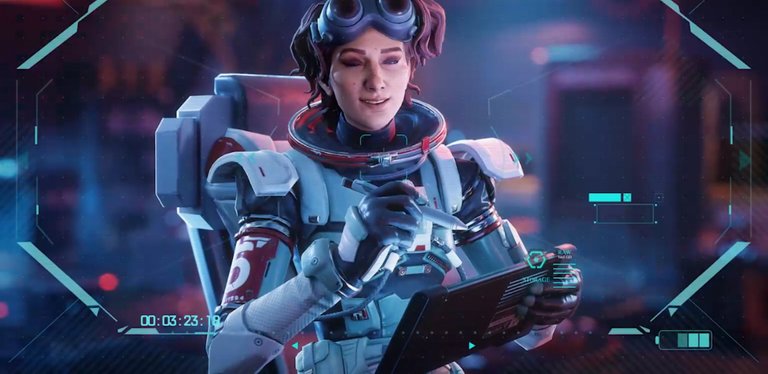 Although it is an information leak, we are still not sure if it is real or not, we just have to wait.
Thank you very much for coming here, and have a great day! :D.
Aunque sea un filtración de información, aún no tenemos la certeza de si es real o no, solo nos toca esperar.
Muchas gracias por llegar hasta aquí, y que tengas un excelente día! :D.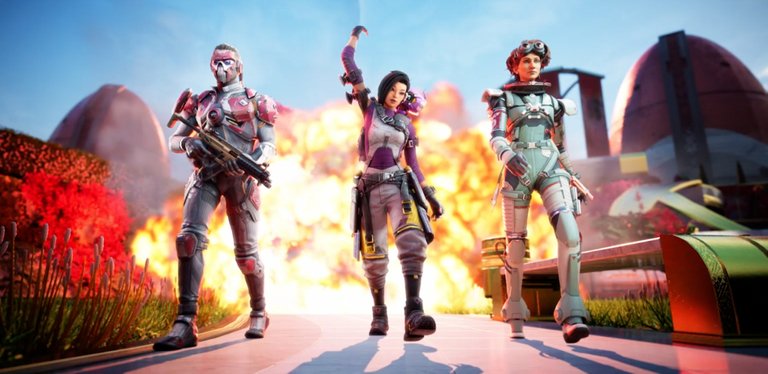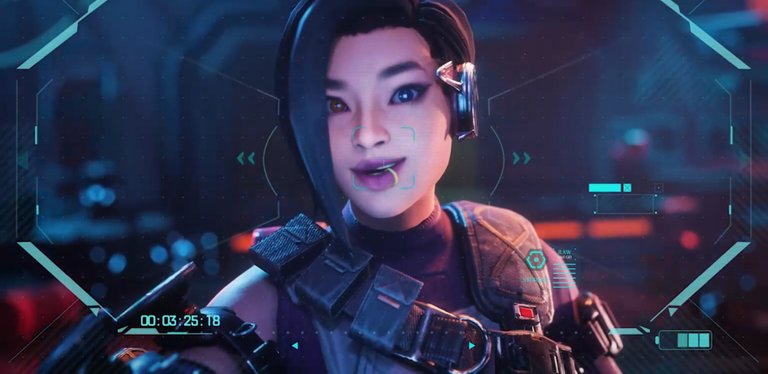 Official information | Información oficial

---
Teléfono en que juego | Phone on which I play: Samsung S9
Translation: Deepl.com
---
---