👨‍💻 ASEAN Hive Community Challenge #25 - 👩‍🍳 Bizarre Foods 🦪 With Ecency Prizes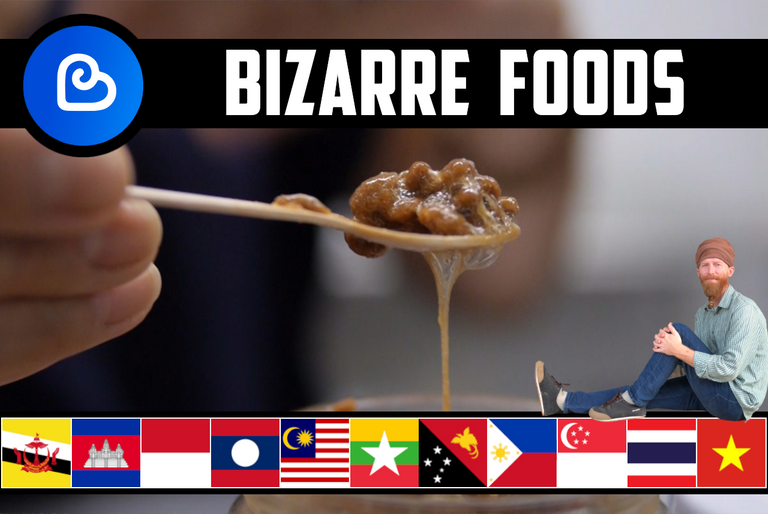 Greetings Hivers, @justinparke here with a brand new ASEAN Hive Community Challenge for you all, 👩‍🍳 Bizarre Foods 🦪, a pretty self-explanatory challenge.

👩‍🍳 Bizarre Foods 🦪
👨‍💻 Week #25 Challenge 👩‍💻
September 19th ➡️ September 26th, 2022
     There are a lot of bizarre foods around the world, and what might seem like a normal food to you might be a weird food to another person. When I explain how cheese is made to my Cambodian friends, they are always shocked and disgusted, but it's a perfectly normal food in many parts of the world. Even here in SE Asia, tempeh is perfectly normal in Indonesia, Malaysia, and Singapore, but here in Cambodia it would be considered a very bizarre food, especially considering how it is produced.
     Durian is a food normal all over SE Asia, but strange in other countries, and of course there are local versions too. Perhaps your area has a strange fruit/vegetable not found elsewhere, or even a local dish that might be considered strange to some people. In some parts of the USA, people eat pickled eggs, and I always thought this was very strange as a kid, and of course the Philippines has balut.
     Let's see your strange and bizarre foods my fellow ASEAN Hivers. I recently tried cardamom shoots for the first time, and I must say it was like eating Tiger Balm, not a joy. Even though I cook with cardamom seeds very often, I didn't know the plant itself was also edible, but after trying it, I not question it's edibility 😉😁.

Week #24 ASEAN Hive Challenge Winners
👵 Local Proverbs/Folk Sayings 👴
     Wow!!! This was one of the most culturally insightful challenges so far, and those of you from mixed heritage families have access to the most proverbs all, able to pull from multiple knowledge banks. I really enjoyed reading every single entry, and was reminded how small the world is, we have many different ways of saying the same thing. As hard as it was, I narrowed things down to 3 outstanding entries, so let's go ahead and have a look.
1st Prize 🏆 10% Beneficiary & 125 Ecency Points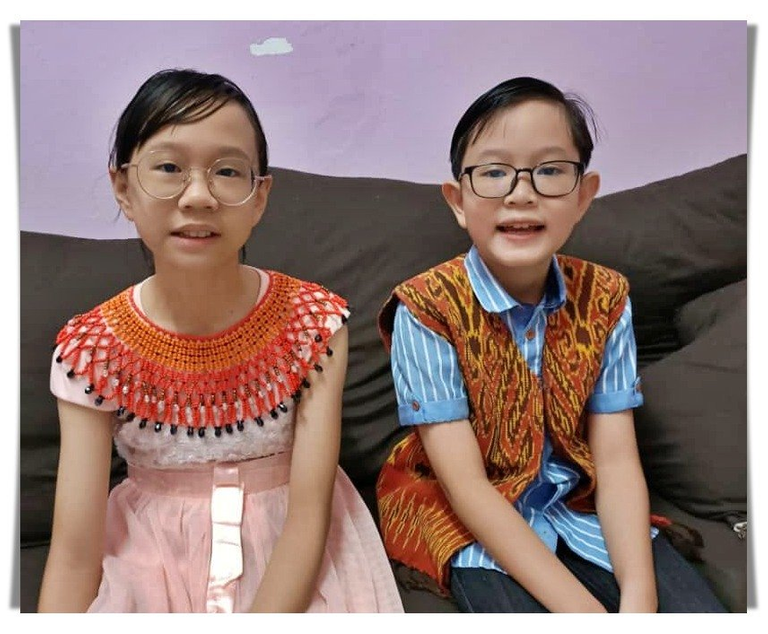 ASEAN Hive Community Challenge #24 | Ten Idioms of the Iban (Dayak) of Borneo
by: @coloringiship
2nd Prize 🥈 6% Beneficiary & 75 Ecency Points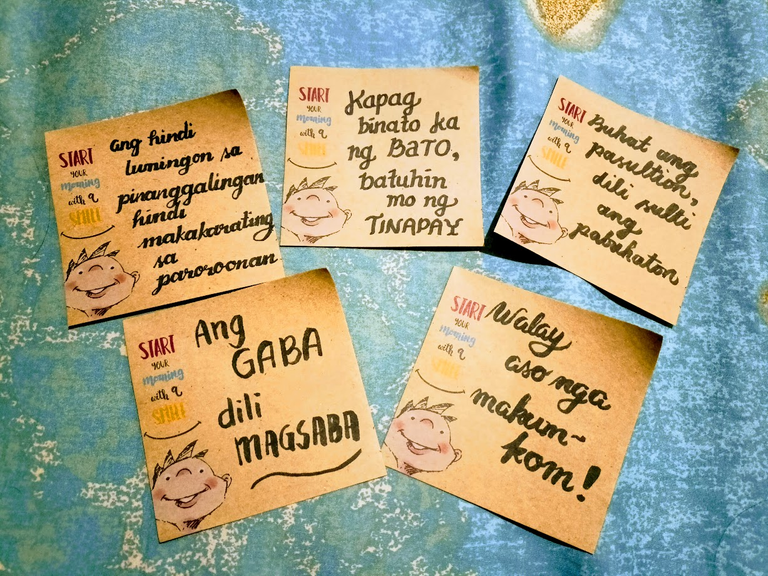 ASEAN Hive Community Challenge#24 - Local Proverbs/Folk Sayings [My TOP 5 FILIPINO Quotes to Live By]
by: @tegoshei
3rd Prize 🥉 4% Beneficiary & 50 Ecency Points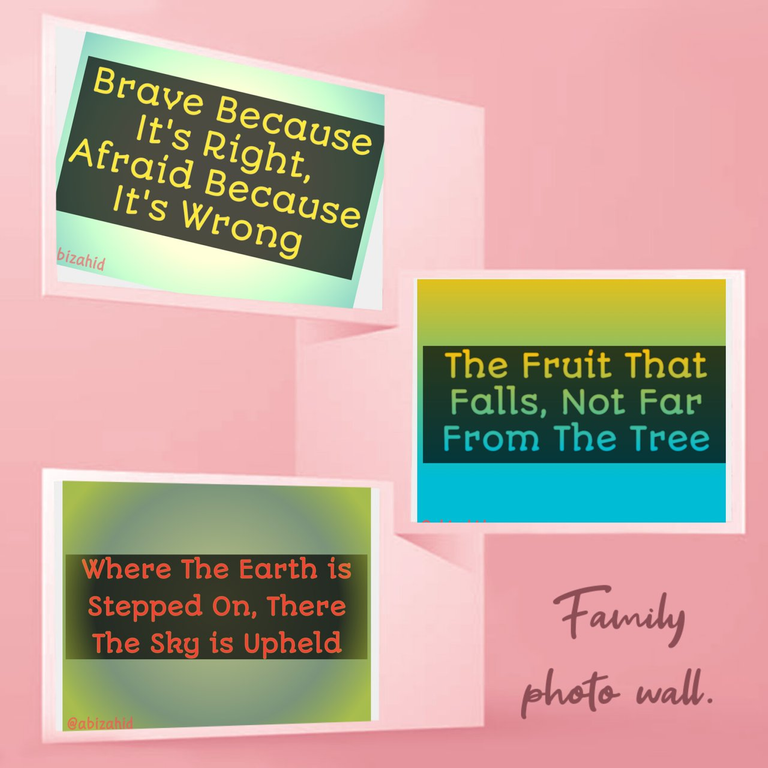 ASEAN Hive Challenge: Three Types of Indonesian Local Proverbs
by: @abizahid

👩‍🍳 Bizarre Foods 🦪
👨‍💻 Week #25 Challenge 👩‍💻
🙏 Sponsored by Ecency 🙏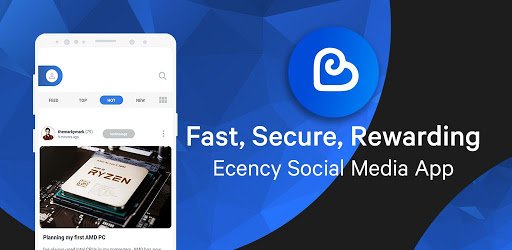 @Ecency is as a sponsor of our weekly challenges thanks to the lovely @melinda010100, who reached out to me with an offer of`1,000 Ecency points per month. With roughly 4 challenges a month, I've set aside 250 points for each challenge in addition to the usual post beneficiary rewards.
Winners Will Receive Post Beneficiary
🏆 1st prize - 10% & 125 Ecency Points
🥈 2nd prize 6% & 75 Ecency Points
🥉 3rd prize - 4% & 50 Ecency Points

👨‍⚖️ Challenge Rules ⚖️
post body must contain a minimum 250+ word count
entry must be published in the ASEAN Hive Community
first tag must be #aseanhive (optionally use #foodie tag too for additional Hive-Engine tokens)
participants must share their post link in the comments section below
mention the ASEAN Hive Challenge "Bizarre Foods" somewhere in your title or post body
submit entries before this post countdown is finished

🎟️ Mini Delegator Raffle 🎰
15% post beneficiary
Today's Winner
@kriang3teejoe
ticket #57,177
     Delegators are valued members of our community, so each @asean.hive curation post (other than the main weekly delegator raffle post) features a mini delegator raffle in the footer, with the winner receiving 15% post beneficiary.
1 HP Delegated = 1 Raffle Ticket

WANT TO SUPPORT ASEAN HIVE COMMUNITY?
FOLLOW OUR HIVE.VOTE VOTING TRAIL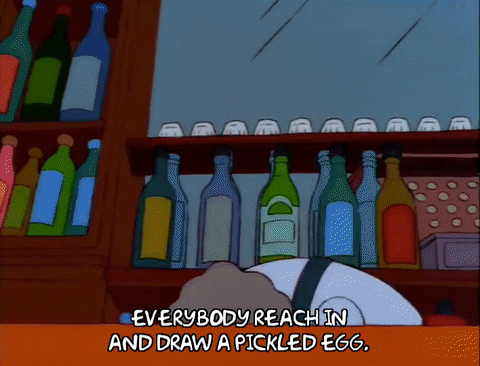 If you would like to support the
ASEAN Hive Community
and the curation of Southeast Asian content on the
Hive
blockchain, please refer to the delegation links below and/or follow our
VOTING TRAIL
. All
HIVE
generated by the
@ASEAN.Hive
account will be powered up to support the community.
---
---