👨‍💻 ASEAN Hive Community Challenge #32 - ⌚🪀 Family Heirlooms 💍🧺 With Ecency Prizes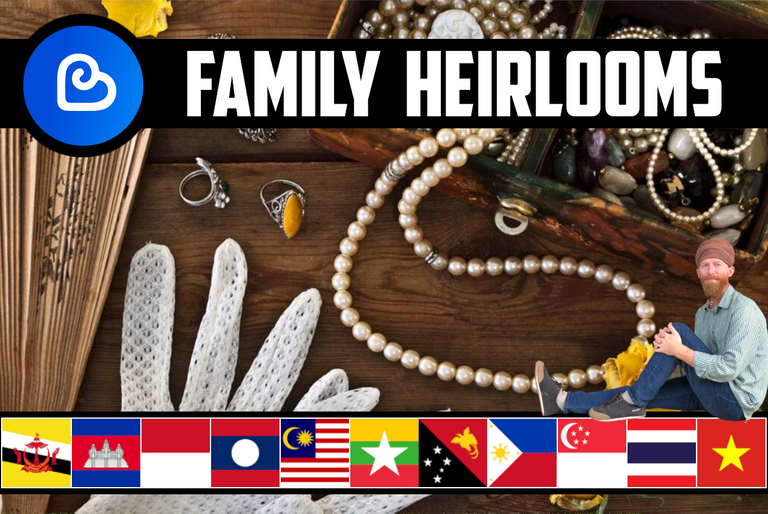 Greetings Hivers, @justinparke here with a brand new ASEAN Hive Community Challenge for you all, "⌚🪀 Family Heirlooms 💍🧺, so grab your feather-duster and show us some of these cherished items.

⌚🪀 Family Heirlooms 💍🧺
👨‍💻 Week #32 👩‍💻
November 7th ➡️ November 14th, 2022
     This weeks's challenge is a bit tough for me because what few family heirlooms I have are all back in the United States where it is easier for safekeeping. The unpredictability of my visa each year means I never want to bring anything of great value to this country, and citizenship not possible. But I do hope some of you ASEAN Hivers have some family heirlooms that you may want to show and share with the community, and the items don't have to be hold, perhaps even something your parents gave you that you've kept.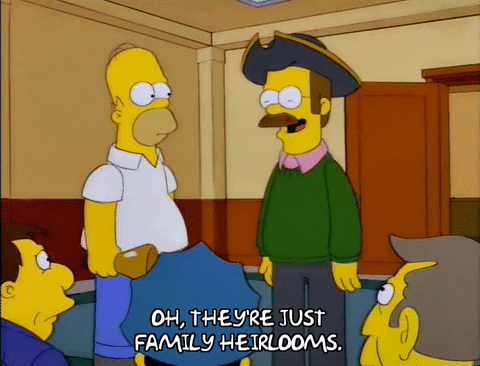 Of course the older the better, and family heirlooms handed down from great grandparents or even further back in time are of great interest. I have a knife from my great grandpa back in the USA, shame I don't have any pictures of it to use for this challenge. Well, anyhow, old or new, big or small, I think you get the idea, any special items handed down are all fair game for this challenge.

Week #31 ASEAN Hive Challenge Winners
👨‍🎤 Karaoke Time 🎤
     You all really surprised me with this one, a lot of beautiful voices are within the community, and even quite a few American songs that I've never heard before. I did expect to see a lot of Filipinas taking part in this challenge, and I wasn't wrong at all with this assumption, you Filipina ASEAN Hivers definitely dominated this challenge 😁. There were so many incredible entries though, and I even learned of some new websites and apps for karaoke-ists. Drum-roll...........and here are the winners, it was so hard to choose.
1st Prize 🏆 10% Beneficiary & 125 Ecency Points
Karaoke Time! - Somewhere Down The Road
by: @me2selah
2nd Prize 🥈 6% Beneficiary & 75 Ecency Points
Karaoke Time- Asean Hive Community challenge #31
by: @aideleijoie
3rd Prize 🥉 4% Beneficiary & 50 Ecency Points
Asean Hive Community Challenge #31 - Karaoke Time!
by: @chichi18

⌚🪀 Family Heirlooms 💍🧺
👨‍💻 Week #32 Challenge 👩‍💻
🙏 Sponsored by Ecency 🙏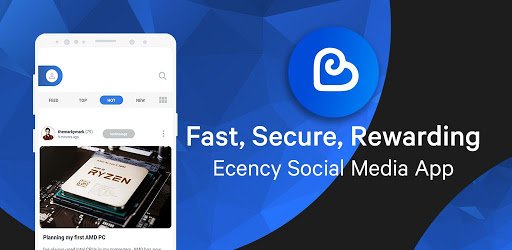 @Ecency is as a sponsor of our weekly challenges thanks to the lovely @melinda010100, who reached out to me with an offer of`1,000 Ecency points per month. With roughly 4 challenges a month, I've set aside 250 points for each challenge in addition to the usual post beneficiary rewards.
Winners Will Receive Post Beneficiary
🏆 1st prize - 10% & 125 Ecency Points
🥈 2nd prize 6% & 75 Ecency Points
🥉 3rd prize - 4% & 50 Ecency Points

👨‍⚖️ Challenge Rules ⚖️
post body must contain a minimum 250+ word count
entry must be published in the ASEAN Hive Community
first tag must be #aseanhive
participants must share their post link in the comments section below
mention the ASEAN Hive Challenge "Family Heirlooms" somewhere in your title or post body
submit entries before this post countdown is finished

🎟️ Mini Delegator Raffle 🎰
15% post beneficiary
Today's Winner
@davidke20
ticket #1,590
     Delegators are valued members of our community, so each @asean.hive curation post (other than the main weekly delegator raffle post) features a mini delegator raffle in the footer, with the winner receiving 15% post beneficiary.
1 HP Delegated = 1 Raffle Ticket

WANT TO SUPPORT ASEAN HIVE COMMUNITY?
FOLLOW OUR HIVE.VOTE VOTING TRAIL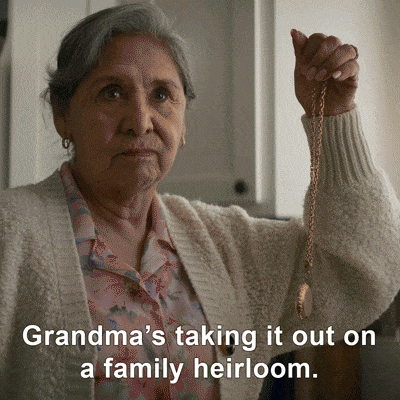 If you would like to support the
ASEAN Hive Community
and the curation of Southeast Asian content on the
Hive
blockchain, please refer to the delegation links below and/or follow our
VOTING TRAIL
. All
HIVE
generated by the
@ASEAN.Hive
account will be powered up to support the community.
---
---