👨‍💻 ASEAN Hive Community Challenge #43 🛵 This Is My Moto 🏍️ With Ecency Prizes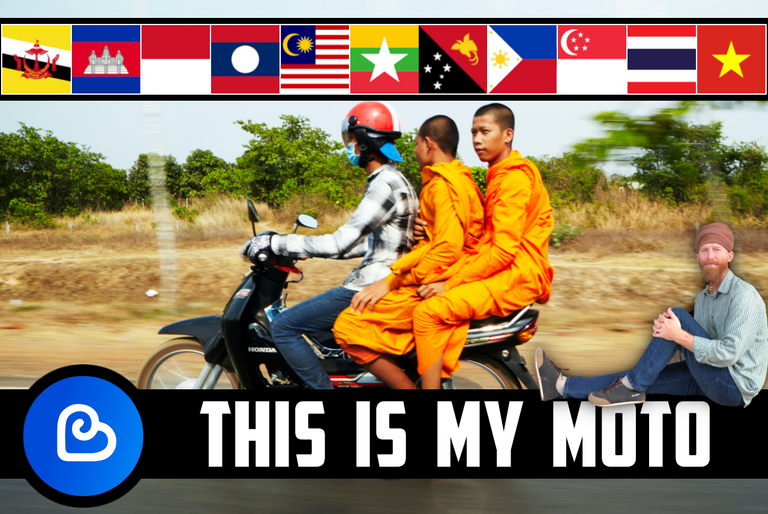 Greetings Hivers, @justinparke here with a brand new ASEAN Hive Community Challenge for you all, 🛵 This Is My Moto 🏍️, so let's burn some rubber this week.

🛵 This Is My Moto 🏍️
👨‍💻 Week #43 👩‍💻
January 30th ➡️ February 6th, 2023
     This challenge is a very straightforward one, I'd simply like to see the motos of the ASEAN Hive Community. Most families in SE Asia have a family motorbike, and sometimes more than one, and I'd like to see your two-wheeled transport. I especially love the stories and history of old motorbikes that have been repaired many times, but brand new motorbikes are just as welcome.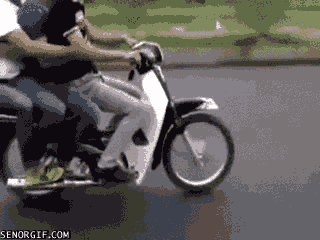 Perhaps tell how you use your moto, how important it is in your daily life, some pics of you riding, repairing, or even washing it are all welcome. If you can pop a wheelie, perhaps I will have to add some bonus points 😁. If you don't own a moto, don't worry, there will be bicycle challenge some day soon as well. Some of the best motorbike photos come from seeing how many passengers you can pile on. In Cambodia it's quite common to see 3 or 4 adults riding a moto together. Alright, you get the idea, so let's look at the winners of last week's challenge......

Week #42 ASEAN Hive Challenge Winners
🚰 Show Me Your Dipper 🪣
     I should've know the Filipinas would dominate this challenge. After all, you folks have such a catchy name for the these uber-important water scoops that are nearly mandatory in most SE Asian homes. Whether bailing water from a village well or giving the children a bath, there are so many uses for the humble tabo/dipper. It was really hard to choose only three winners because every entry was a joy to read, but I did my best to narrow things down to three entries below, so please have a look.
1st Prize 🏆 10% Beneficiary & 125 Ecency Points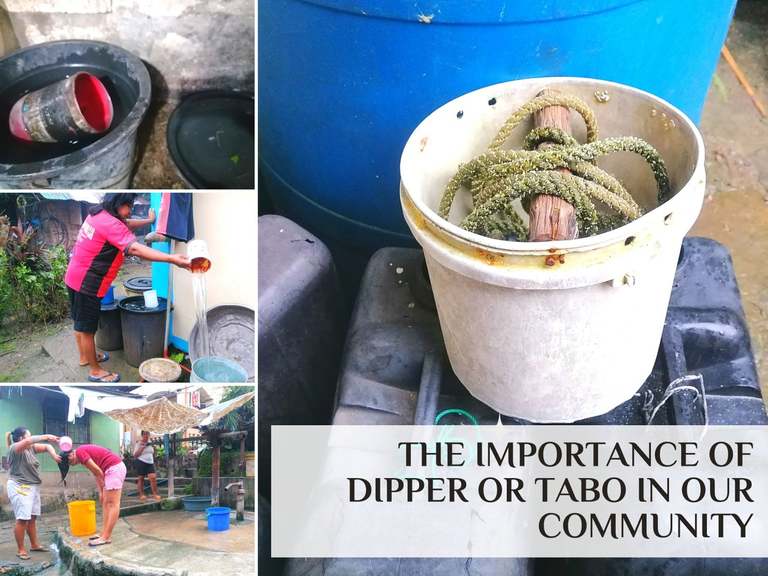 THE IMPORTANCE OF "DIPPER OR TABO" IN OUR COMMUNITY
by: @selflessgem
Have I mentioned in my intro blog that our place doesn't have that water supply system that will cater to the needs of everyone? In our lovely community, we do have our alternative source of water which we call in our local dialect tabay, this is where we get our source of water for our daily consumption. For today, I will be sharing with you the different purposes of our dipper or tabo in our community as my entry to Asian Hive Community Challenge #42 "Show Me Your Dipper" posted by @justinparke.
2nd Prize 🥈 6% Beneficiary & 75 Ecency Points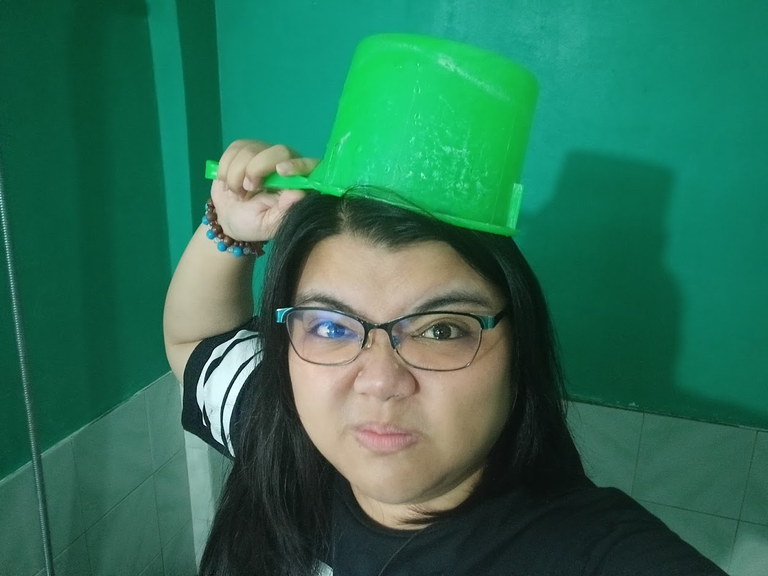 ASEAN Hive Community Challenge #42: Show Me Your Dipper
by: @tegoshei
Although we have a shower in the bathroom, we always have this water containers as well as a couple more dippers. There are times when showering isn't enough, we need more water... hahaha So, it's dipper to the rescue. The separate pink pail is for the most crucial part when inside the rest room. If you know what I mean....? Don't you think it's cute to use it as a cap as well? JK!
3rd Prize 🥉 4% Beneficiary & 50 Ecency Points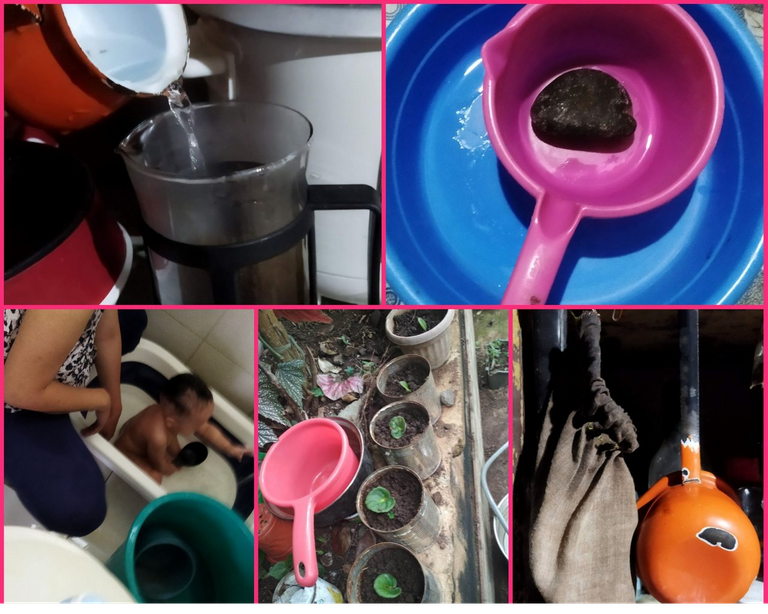 AseanHive Challenge #42: Show me your dipper- The Relevant Usage of Various Dippers At Home
by: @sarimanok
Tabo or kabo as we call it in layman's term is one of the most useful things that are commonly used by Pinoys at home especially in our kitchen,lavatories and "comfort zones":). Dippers are displayed even in supermarkets.There are different sets of dippers with a pail or bucket we commonly call "balde",a small basin, hangers and the tabo. These tabos are changed when the old ones needed a replacement already. They often end up as flowerpots or plant sprinklers.

🛵 This Is My Moto 🏍️
👨‍💻 Week #43 Challenge 👩‍💻
🙏 Sponsored by Ecency 🙏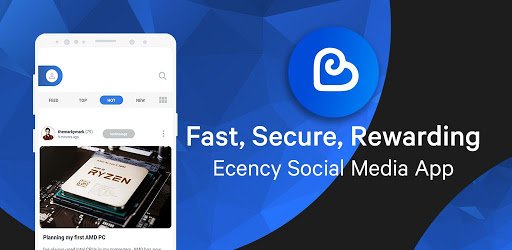 @Ecency is as a sponsor of our weekly challenges thanks to the lovely @melinda010100, who reached out to me with an offer of`1,000 Ecency points per month. With roughly 4 challenges a month, I've set aside 250 points for each challenge in addition to the usual post beneficiary rewards.
Winners Will Receive Post Beneficiary
🏆 1st prize - 10% & 125 Ecency Points
🥈 2nd prize 6% & 75 Ecency Points
🥉 3rd prize - 4% & 50 Ecency Points

👨‍⚖️ Challenge Rules ⚖️
post body must contain a minimum 250+ word count
entry must be published in the ASEAN Hive Community
first tag must be #aseanhive and any other relevant tags
participants must share their post link in the comments section below
mention the ASEAN Hive Challenge "This Is My Moto" somewhere in your title or post body
submit entries before this post countdown is finished

🎟️ Mini Delegator Raffle 🎰
15% post beneficiary
Today's Winner
@davidke20
ticket #16,539
     Delegators are valued members of our community, so each @asean.hive curation post (other than the main weekly delegator raffle post) features a mini delegator raffle in the footer, with the winner receiving 15% post beneficiary.
1 HP Delegated = 1 Raffle Ticket

WANT TO SUPPORT ASEAN HIVE COMMUNITY?
FOLLOW OUR HIVE.VOTE VOTING TRAIL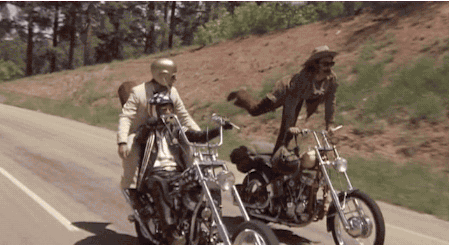 If you would like to support the
ASEAN Hive Community
and the curation of Southeast Asian content on the
Hive
blockchain, please refer to the delegation links below and/or follow our
VOTING TRAIL
. All
HIVE
generated by the
@ASEAN.Hive
account will be powered up to support the community.
---
---