👨‍💻 ASEAN Hive Community Challenge #60 🦧 Animal Photography Challenge 📸 With Ecency Prizes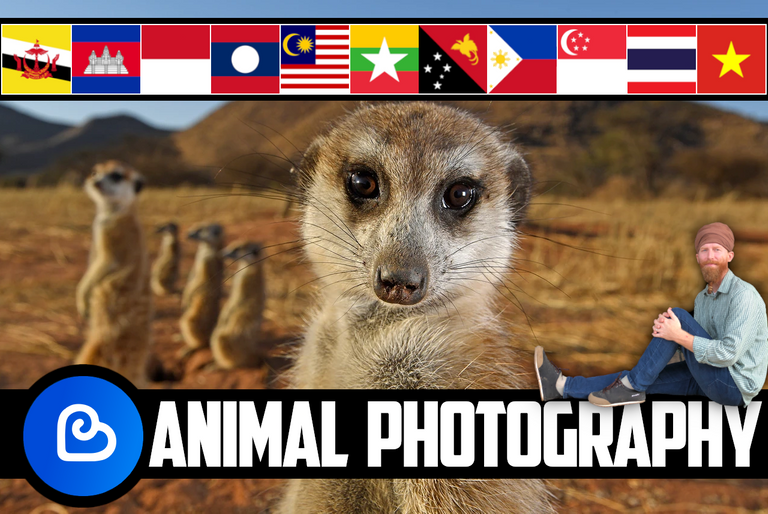 Greetings Hivers, @justinparke here with another new ASEAN Hive Community Challenge for you all, 🦧 Animal Photography Challenge 📸, so get your cameras and get snapping.

🦧 Animal Photography Challenge 📸
👨‍💻 Week #60 👩‍💻
May 29th ➡️ June 5th, 2023
     Whether you've got pets, farm animals, or have to venture into the forest or swamp, there are animals to be found everywhere if you look hard enough. This week's challenge is simple enough, it's animal photography, but I don't expect any of you to find a cheetah like in the GIF below. Of course there is still the usual minimum 250+ post body word count as the ASEAN Hive Community rules state.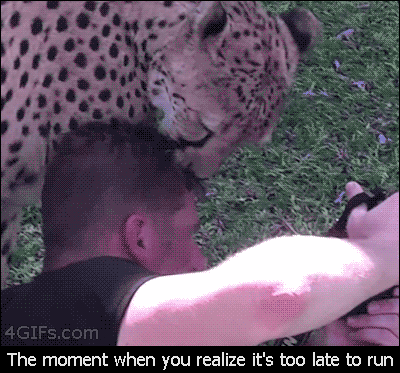 Just because this challenge is all about photography doesn't mean I'm not looking for a good read. The posts I like most are always a nice blend of images and engaging text. House pets, yard snakes, and even yetis are fair game for this challenge, but not homo sapiens. Have fun and be adventurous with this challenge my fellow ASEAN Hivers.

Week #59 ASEAN Hive Challenge Winners
😄 What Makes You Laugh? 😂
     I'm a little late with the new challenge and winners' announcements for last week's challenge, but it was Memorial Day weekend here in the USA, so I was quite busy with friends and family. There were so many outstanding entries for this challenge that it was quite difficult to narrow things down to only three winners. I had quite a few laughs while reading all of the entries, so thank you all for making me laugh and here are the winners.......
1st Prize 🏆 10% Beneficiary & 125 Ecency Points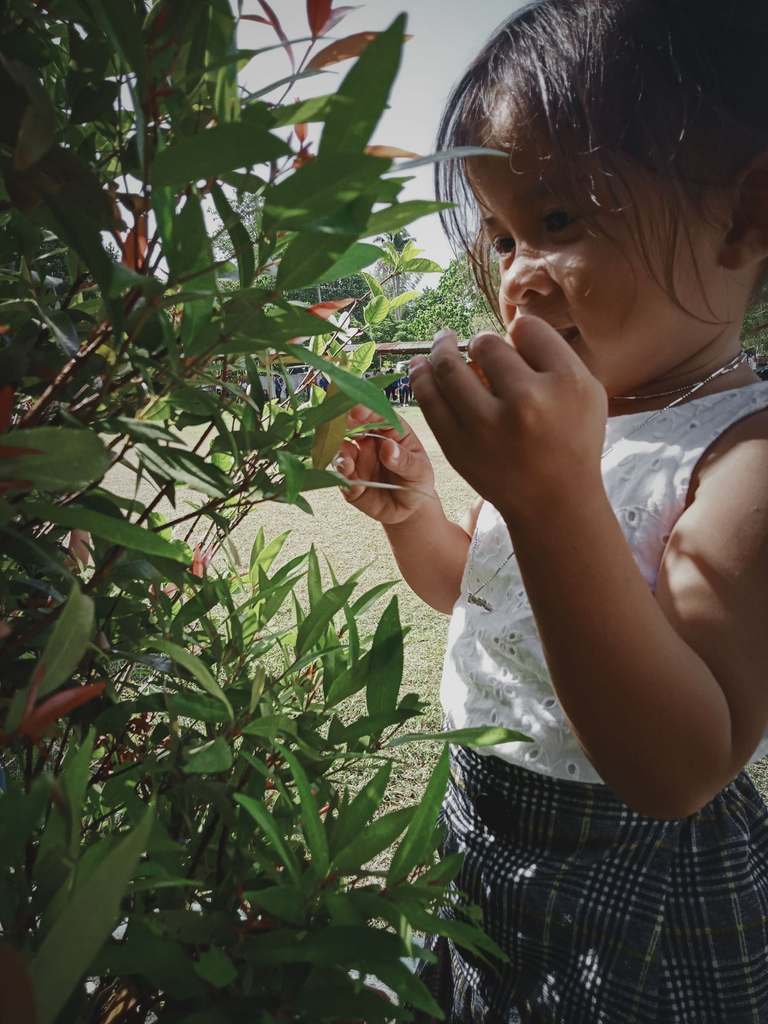 LAUGH OUT LOUD: A Million Reasons to Laugh
by: @ruffatotmeee
I may always have a serious face in front of everybody, but I easily burst into laughter if I find something hilarious. You can't even see me smiling around, but I actually love to smile, although I only do it indoors and in front of my family's faces. I love to laugh. Yes, I laugh when I find a scene funny, a situation funny, or even a meme, a picture, or even those arts in Manhwa or Manga funny. I don't hold my laughter, I will laugh because it's funny and it makes me feel happy inside.
2nd Prize 🥈 6% Beneficiary & 75 Ecency Points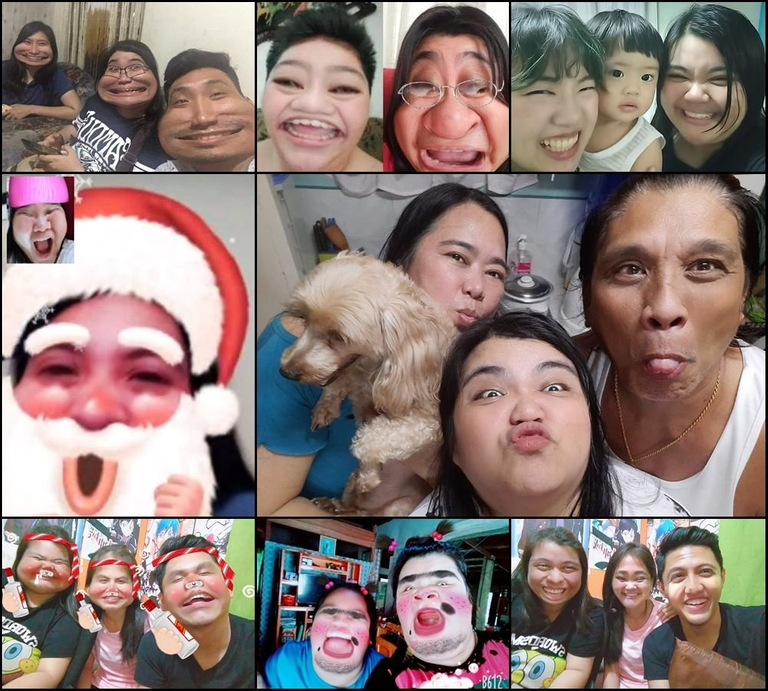 ASEAN Hive Community Challenge #59: What Makes You Laugh?
by: @tegoshei
In my opinion, it's easier to make someone cry than to make them laugh genuinely. So, I respect comedians who are really good at it. It's more than a talent, I suppose. However, more than comedians, what makes me laugh are the simple and silly things I do with my family and friends. I am usually just at home and I don't meet my friends or other relatives often, but every time we meet, it's total chaos.
3rd Prize 🥉 4% Beneficiary & 50 Ecency Points
Hearty Laughs! - ASEAN Hive Challenge "What Makes You Laugh?"
by: @anarkia
SO WHAT ??? Dude, when you laugh, every positive fiber in your being just shoots up to the sky! You feel like your in cloud nine or something and you even wished you don't want to go back to your miserable sad life (LOL) and just enjoy that moment. I super love to laugh. I am quite the joker myself. Well... on the cornier side though. But people still laugh at my corny ass jokes! HAHA. What makes laughing so special to me is that, it pushes stress and negativity away from my mind.

🦧 Animal Photography Challenge 📸
👨‍💻 Week #60 Challenge 👩‍💻
🙏 Sponsored by Ecency 🙏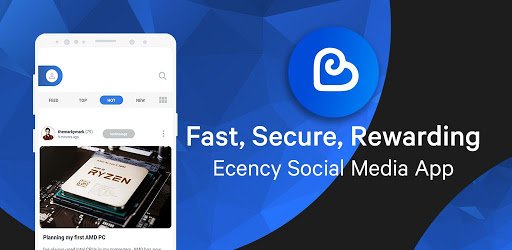 @Ecency is as a sponsor of our weekly challenges thanks to the lovely @melinda010100, who reached out to me with an offer of`1,000 Ecency points per month. With roughly 4 challenges a month, I've set aside 250 points for each challenge in addition to the usual post beneficiary rewards.
Winners Will Receive Post Beneficiary
🏆 1st prize - 10% & 125 Ecency Points
🥈 2nd prize 6% & 75 Ecency Points
🥉 3rd prize - 4% & 50 Ecency Points

👨‍⚖️ Challenge Rules ⚖️
post body must contain a minimum 250+ word count
entry must be published in the ASEAN Hive Community
first tag must be #aseanhive (optionally consider tags like #photography and possibly #nature if appropriate)
participants must share their post link in the comments section below
mention the ASEAN Hive Challenge "Animal Photography Challenge" somewhere in your title or post body
submit entries before this post countdown is finished

🎟️ Mini Delegator Raffle 🎰
15% post beneficiary
Today's Winner
@mnurhiver
ticket #76,604
     Delegators are valued members of our community, so each @asean.hive curation post (other than the main weekly delegator raffle post) features a mini delegator raffle in the footer, with the winner receiving 15% post beneficiary.
1 HP Delegated = 1 Raffle Ticket

WANT TO SUPPORT ASEAN HIVE COMMUNITY?
FOLLOW OUR HIVE.VOTE VOTING TRAIL
If you would like to support the
ASEAN Hive Community
and the curation of Southeast Asian content on the
Hive
blockchain, please refer to the delegation links below and/or follow our
VOTING TRAIL
. All
HIVE
generated by the
@ASEAN.Hive
account will be powered up to support the community.
---
---