ASEAN Hiver Of The Week 👨‍💻 @gabe.radke 🦅 'Merican Teacher In Vietnam 👨‍🏫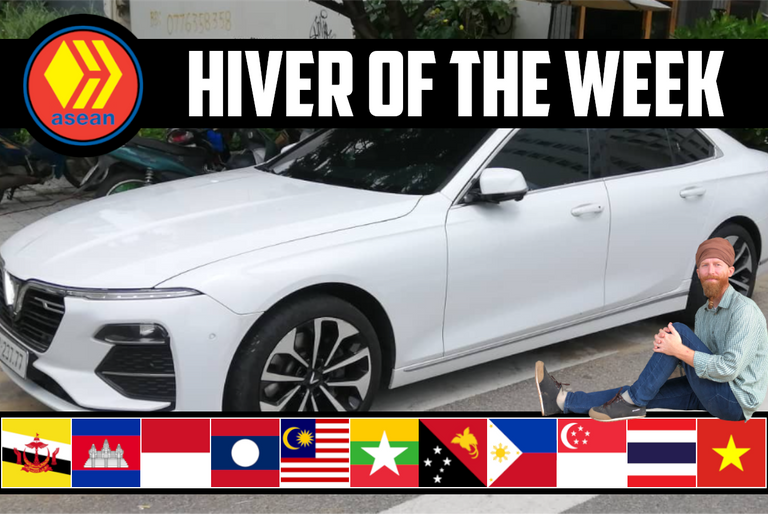 Welcome to the ASEAN Hive Community's "ASEAN Hiver Of The Week" post, where I (@justinparke) highlight one of our community members.

👩‍💻 ASEAN Hiver Of The Week 👨‍💻
🦅 'Merican Teacher In Vietnam 👨‍🏫
20% Post Beneficiary
     This isn't the first time I've featured this guy, one of our few ASEAN Hiver 'Mericans living abroad here in Southeast Asia. Gabe is a busy man, and this means he doesn't post frequently on Hive, but when he does it's almost always here in the ASEAN Hive Community. While my family and I were stranded abroad in Suriname during the pandemic, Gabe hunkered down in Vietnam and rode it out.
     His posts over the last few years have documented the various effects of the pandemic on Vietnam, from the loss in tourism to bureaucratic bizareness, and the way it affected employment for foreign English teachers living there. Of course that's not all he blogs about, he's got a keen sense of humor too, and I always love a bit of sarcasm.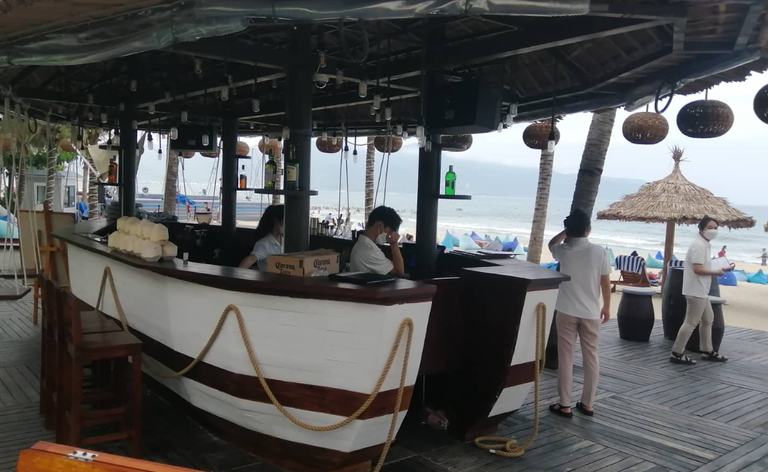 photo from @gabe.radke's post titled Maia pub on the beach: Nice, but too expensive
     On this guy's blog you'll always find good reads, and because he doesn't post often, I make sure to never miss one. He doesnt' have any active posts at the moment, but I've shared two of his most recent ones as examples of his content. I was surprised to see the blog about enclosed space durian prohibition in Vietnam. Here in Cambodia the one most likely eating durian in the lobby is the hotel owner himself 🤣.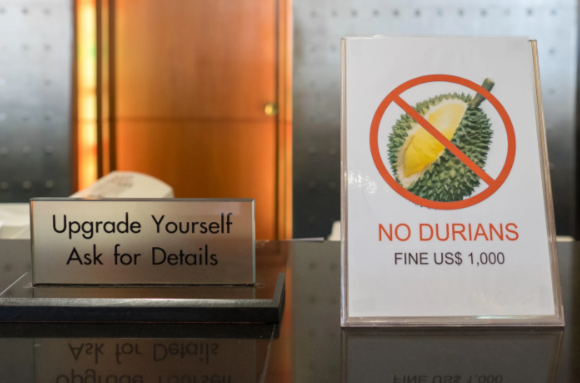 photo from @gabe.radke's post titled No durian in the building!
     I don't get to speak much English with native speakers anymore, especially folks from the USA, so for me, reading his posts reminds me of the syntax and style of speech I used to hear and see in my former daily life back in 'Merica. Oh yeah, did I mention @gabe.radke is one of our most generous delegators? Well, he is, and I can't thank him enough for this selfless act of supporting ASEAN Hive content, and my family in the process too.

🎟️ Mini Delegator Raffle 🎰
15% post beneficiary
Today's Winner
@gooddream
ticket #37,075
     Delegators are valued members of our community, so each @asean.hive curation post (other than the main weekly delegator raffle post) features a mini delegator raffle in the footer, with the winner receiving 15% post beneficiary.
1 HP Delegated = 1 Raffle Ticket

WANT TO SUPPORT ASEAN HIVE COMMUNITY?
FOLLOW OUR VOTING TRAIL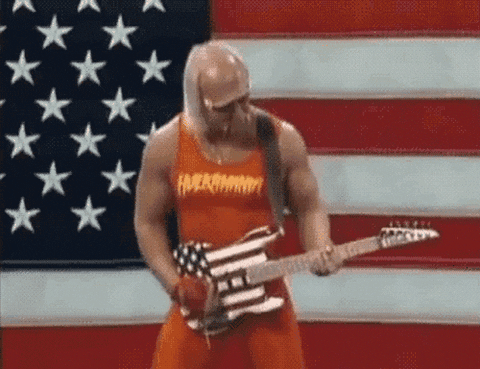 If you would like to support the
ASEAN Hive Community
and the curation of Southeast Asian content on the
Hive
blockchain, please refer to the delegation links below and/or follow our
VOTING TRAIL
. All
HIVE
generated by the
@ASEAN.Hive
account will be powered up to support the community.
---
---