Justin's "ASEAN Hive Top 3" 🍴 Family Gatherings, Delicious Foods, & Thai Pagodas 🛕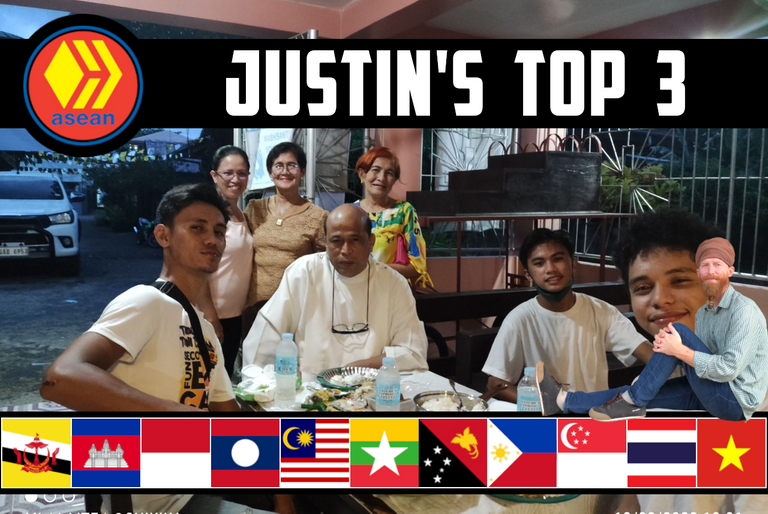 @JustinParke here filling in for @Srey-Yuu this week. Welcome to the ASEAN Hive Top 3, and I've got 3 outstanding posts o share with you all.

"ASEAN Hive Top 3" 🌏 September 4th - September 11th, 2022
     The whole family is sick this weekend, but because Dad is not allowed to be sick, I took on all of Srey-Yuu's chores yesterday, and now I find myself unable to take the kids to school because of fatigue. Unfortunately I woke up today to see Srey-Yuu didn't publish her Top 3, so it looks like I've got another day of doing too much work for how sick I am. Today I feel like a trainwreck, so bear with me for this curation folks.
     Magic @Shikika has been busy lately and not able to post as much as she normally does, so it's nice to see her back and sharing life updates with us again. On to Thailand where @kolkamkwan shared a series of yellow meals, and I was left craving a yellow curry. Last but not least is a post about Wat Ton Nun, a beautiful pagoda in the Chiang Mai area of Thailand. Now let's go ahead and see the posts, I think I'm gonna lay back down on the bed and get some rest.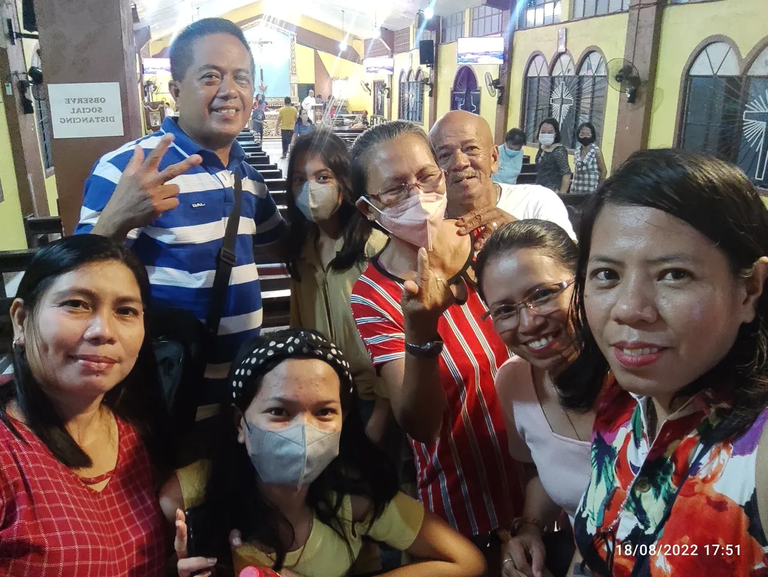 by:@shikika
(ᴇxᴄᴇʀᴘᴛ) During the Feast of St. Roch in our village, our Family is one of the sponsored of the Novena Mass. I am grateful enough that during that day I am already at home. I am able to attend the Holy Novena Mass with my family. It is our culture that during the Holy Mass, the sponsored persons or family will offer something may it be in kind or cash. And we have to share some foods to the Priest and his sacristan. So, after the Holy Mass, we shared foods for dinner to the Priest and his sacristan.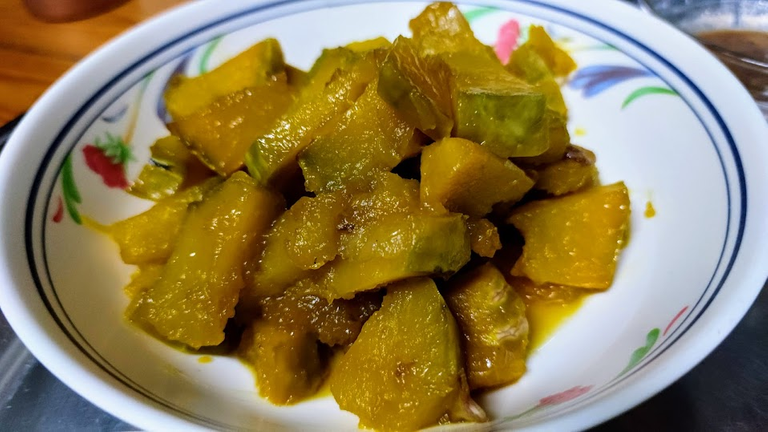 by:@kolkamkwan
(ᴇxᴄᴇʀᴘᴛ) Think of the yellow food, what do you think the dish will be? Try to imagine the food that each person has eaten before and then try to think about which dishes have a yellow tone with some yellow components. Today, most of my food items I have noticed. Today they are all yellow. Let's see what the names of my yellow food items have. Let's start with breakfast. The name of the dish today in the morning is called Fried Pumpkin.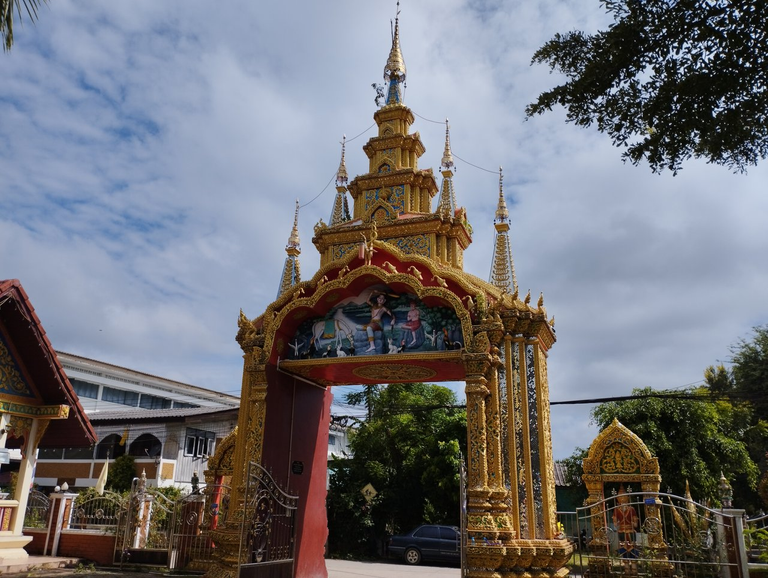 by:@kriang3teejoe
(ᴇxᴄᴇʀᴘᴛ) ✍️ This post is part 2 of Wat Ton Nun. I wrote the story of Wat Ton Nun this morning. For Part 2, I will write a brief history and content and additional photos from this morning's post. This temple is called Wat Pannaram or Wat Ton Nun. This temple is located ton nun village, jed yot road, wiang subdistrict, fang district, chiang mai province, Thailand. Chiang Mai - Fang route. Temple entrance arch large and beautiful. I took pictures from the area outside the temple.

🎟️ Mini Delegator Raffle 🎰
15% post beneficiary
Today's Winner
@davidke20
ticket #3,634
     Delegators are valued members of our community, so each @asean.hive curation post (other than the main weekly delegator raffle post) features a mini delegator raffle in the footer, with the winner receiving 5% post beneficiary.
1 HP Delegated = 1 Raffle Ticket

WANT TO SUPPORT ASEAN HIVE COMMUNITY?
FOLLOW OUR VOTING TRAIL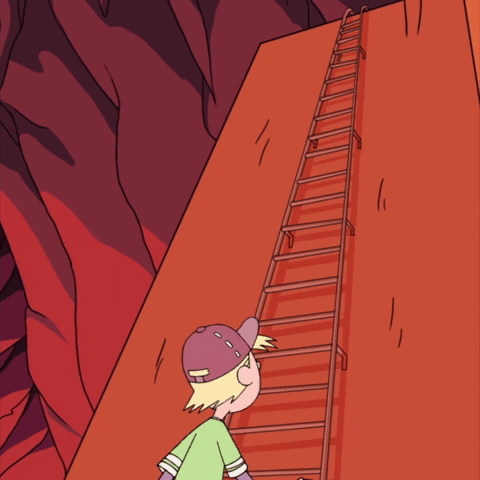 If you would like to support the
ASEAN Hive Community
and the curation of Southeast Asian content on the
Hive
blockchain, please refer to the delegation links below and/or follow our
VOTING TRAIL
. All
HIVE
generated by the
@ASEAN.Hive
account will be powered up to support the community.
---
---