🎊 Srey-Yuu's "ASEAN Hive Top 3"🥚 Hotpot Day, Special Egg Omelets, & An Everyday Activity! 🍲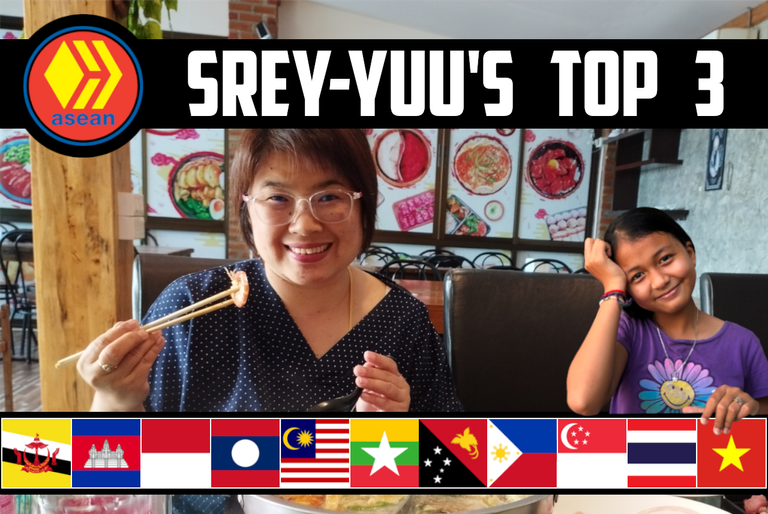 Hi, I'm Srey-Yuu (@srey-yuu), and welcome to my ASEAN Hive Top 3. I found three posts from @mnurhiver, @ahleap, and @kriang3teejoe.

"ASEAN Hive Top 3" 🌏 August 21st - August 27th , 2023
     Hi, everyone I'm back with another 3 posts from some amazing people in ASEAN Hive. The first post is made by @mnurhiver. Some kids cry when they woke up, and I think used to do it too as a kid. To be honest playing and swimming in water is fun but that looks dangerous. Some people diving is fun and stuff, but for it is scary because I can't even swim.
     The next post is made by @ahleap. I've eaten that before and it taste great, I know it looked kinda weird and stuff. Also, onions also taste great with eggs, also Climbing wattle if you don't know about it, it is kinda like a plant with thorns and its leaves are kinda like tamarind. Well if you want to make omelets but not a boring one then this is the perfect recipe, and it is very easy to make also don't need much ingredient.
     The last post made by @kriang3teejoe. Seems like @kriang3teejoe and his family had a very fun time eating hotpot. Hotpot will always be an option when it comes to family day out, or just to catch up with each other. The place looks great and I really like that green and white hanger. I used to help make something similar before, but I forgot how to make it. Well I guess the glass zone is the best in a hot day, because there are conditioning. Also if you like a hot day like I do, then outside would be no problem and you get to breath some fresh air too.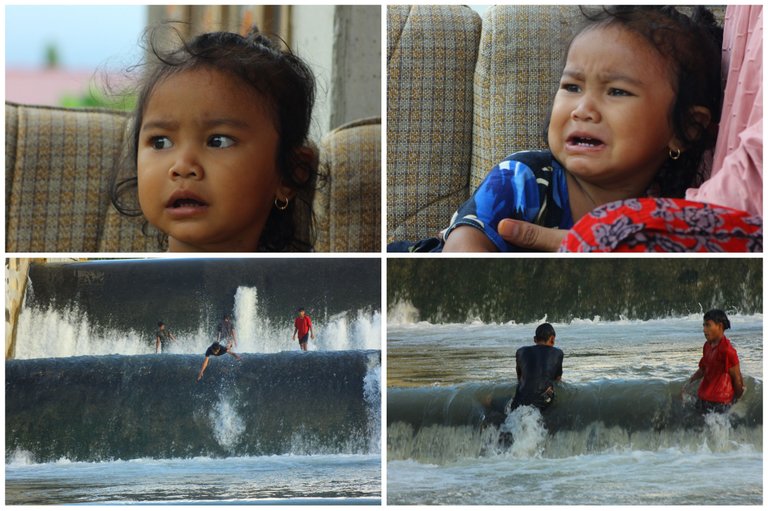 by:@mnurhiver
(ᴇxᴄᴇʀᴘᴛ) On this occasion I would like to show again some pictures with my friends here. As usual, we are always looking for beautiful picture moments to be able to share with friends here. For today I have prepared two picture moments, namely a picture of my nephew who is crying when he wakes up. Then to display the second image, which is a picture of people bathing in a water dam in the Sawang sub-district. All right, friends, let's take a look at the pictures that I have.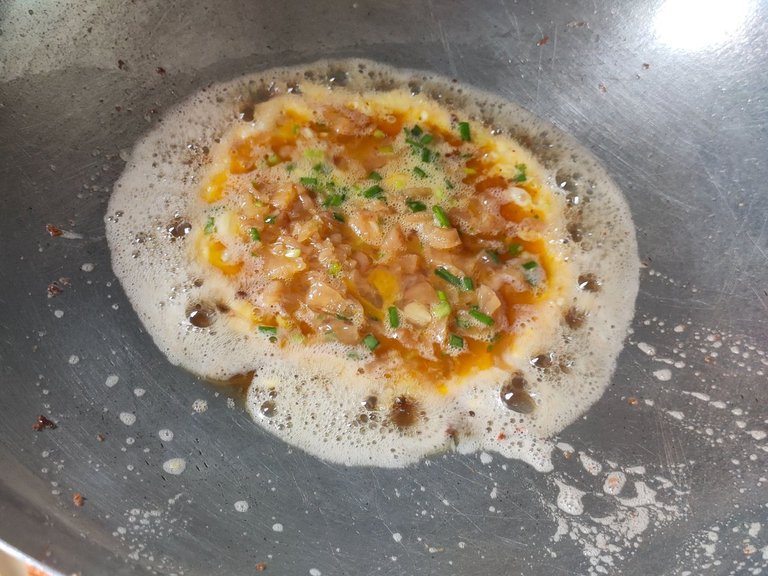 by:@ahleap
(ᴇxᴄᴇʀᴘᴛ) This morning, I made an omelette using a mix of dry Chinese Turpin. Since I haven't had this recipe for a few months, I used to love it very much especially eating them with steam rice. I got the dry Chinese Turpin from a village chef as I attended a party. Not everyone knows about this ingredient, but my son loves it. It was one of my childhood food as well which my grandma usually made for me. I think it was a great idea to share family cooking traditional.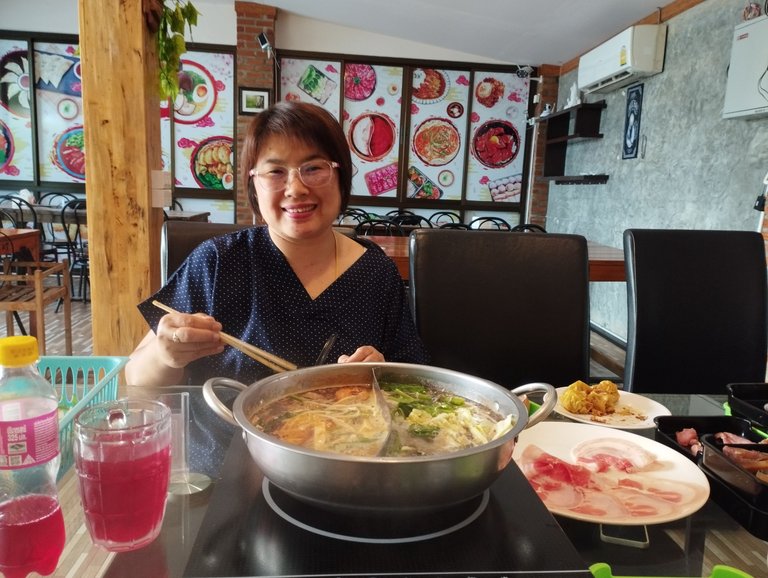 by:@kriang3teejoe
(ᴇxᴄᴇʀᴘᴛ) Hello everyone. Yesterday my daughter go home. My daughter went to work in other provinces. And she hasn't been home for months. So today my wife and I took our daughter to eat at the restaurant. Our lunch today is Shabu. because our daughter wants to eat shabu. After we send our son and granddaughter to school. So we consulted which shabu restaurant we would eat. Because our district has many shabu restaurants. Me and my wife have eaten at many shabu restaurants as well. But we want to try eat shabu at a shabu restaurant that we haven't eaten yet. So we tried eating shabu at a new shabu restaurant.

🎟️ Mini Delegator Raffle 🎰
15% post beneficiary
Today's Winner
@gooddream
ticket #49,597
     Delegators are valued members of our community, so each @asean.hive curation post (other than the main weekly delegator raffle post) features a mini delegator raffle in the footer, with the winner receiving 15% post beneficiary.
1 HP Delegated = 1 Raffle Ticket

WANT TO SUPPORT ASEAN HIVE COMMUNITY?
FOLLOW OUR VOTING TRAIL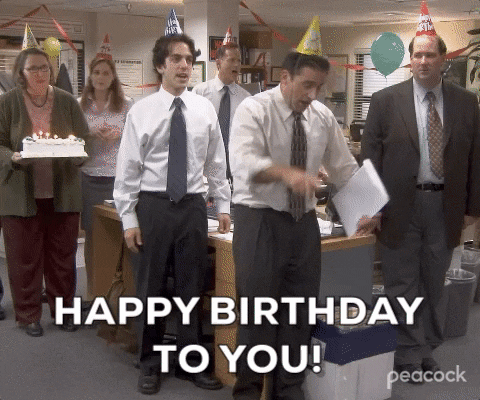 If you would like to support the
ASEAN Hive Community
and the curation of Southeast Asian content on the
Hive
blockchain, please refer to the delegation links below and/or follow our
VOTING TRAIL
. All
HIVE
generated by the
@ASEAN.Hive
account will be powered up to support the community.
---
---