Srey-Yuu's "ASEAN Hive Top 3" 👹 Traditional Donations, Haunted Houses, Dragon Fruit Farms, & More! 🥛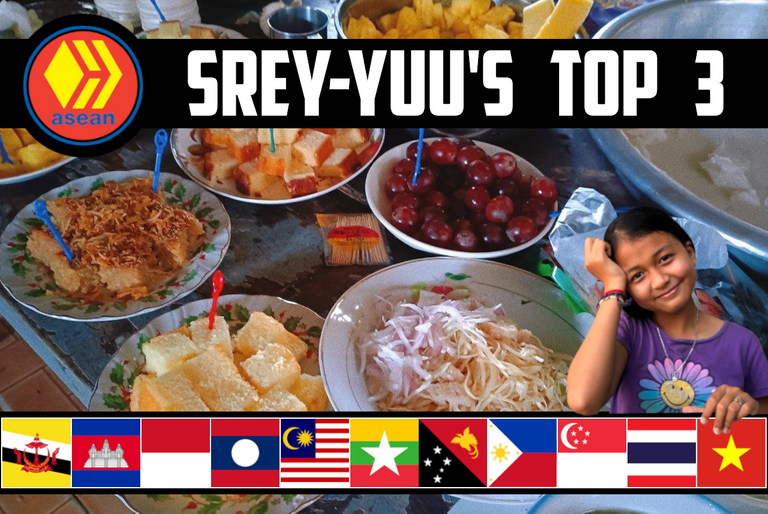 Hi, I'm SreyYuu (@kidsisters), and welcome to my ASEAN Hive Top 3. I found three posts from @jurich60, @rosmadizali, and @winelay.

"ASEAN Hive Top 3" 🌏 July 18th - July 24th, 2022
     I want to share a very scary post made by @rosmadirazali. I'm not afraid of ghosts or monsters but sometimes I can get chill when talking about ghosts. I wonder what it is like to be in a Monster House. It is a bit weird but the hunted house looks very scary especially that pig lookalike thing in the cage. Next is @winelay's post about a traditional charity. This traditional charity has a lot of desserts. I know some of those desserts. The noodle salad looks great and I'm very hungry nor for sweets.
     The last post that I chose is about a Dragon Fruit Farm that @jurich60 went on her birthday. My birthday in on July 12th but hers is on July 17th. It is just a few days apart. I used to have a friend that shares my birthday. I like dragon fruits and especially dragon fruit shake and dragon fruit frozen cake and my mom made and my dad too. The shake that @jurich60 shared some pictures with us looks tasty.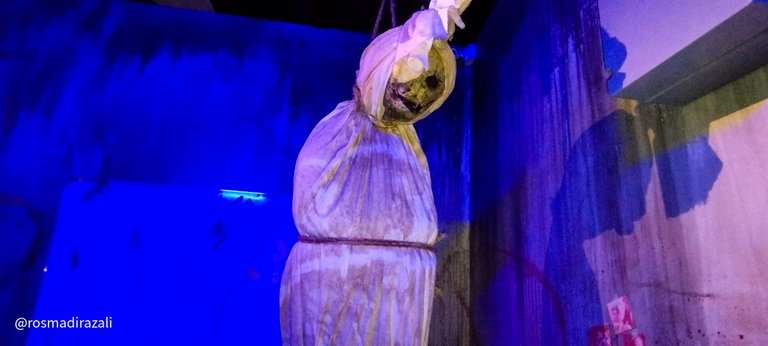 by:@rosmadirazali
(ᴇxᴄᴇʀᴘᴛ) My family and I went to a wedding at Putrajaya. It was my wife's cousin wedding. We stayed at the wedding for almost 2 hours. My wife was preoccupied having a conversation with her relatives. Before we arrived at the wedding reception, my youngest daughter asked whether can we go to Aeon Mall Nilai. She wanted to go to the Monster House that she saw in Tiktok. I also seen the video. I am also interested to go to the Monster House.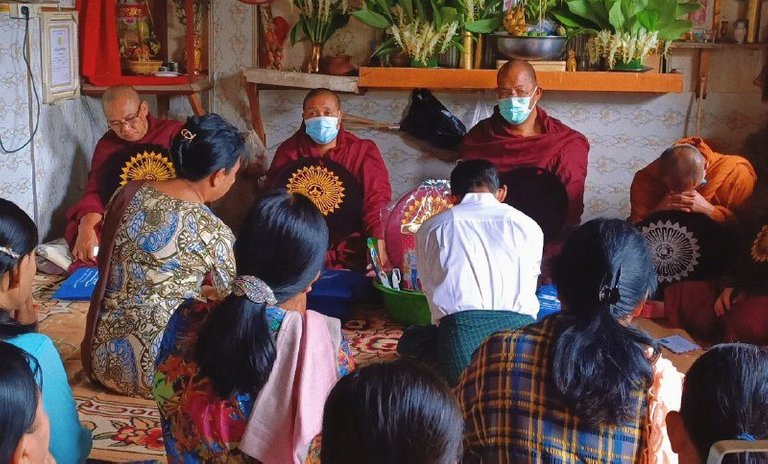 by:@winelay
(ᴇxᴄᴇʀᴘᴛ) Welcome to my new post. How's everything? Today is Martyr's Day in our country, so it is an official holiday. I try to post on Asean hive every day but I'm very busy these days. That's why I don't post every day on asean hive these days. About 3 days ago, I told you about the preparation for the traditional donation ceremony that will be held at my teacher's dormitory. Even though that traditional donation ceremony was held last Sunday, I will tell you about it now.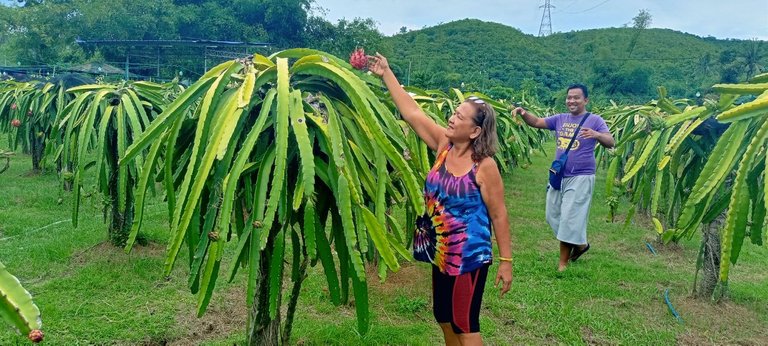 by: @jurich60
(ᴇxᴄᴇʀᴘᴛ) Last July 17, on my birthday, we travelled to the Municipality of Liloan, North part of Cebu Island. We visited Mhy J's Dragon Fruit Farm. We knew about this through our son who viewed their FB page and told my hubby about it, convinced his father that we visit the place. So, off we go. We arrived there past 1:00 pm, as we were approaching the place we were excited already because as far as the eyes can see, dragon fruit plant all around. This was our first time to view as many as dragon fruit plants planted nicely in rows.

🎟️ Mini Delegator Raffle 🎰
15% post beneficiary
Today's Winner
@davidke20
ticket #6,851
     Delegators are valued members of our community, so each @asean.hive curation post (other than the main weekly delegator raffle post) features a mini delegator raffle in the footer, with the winner receiving 5% post beneficiary.
1 HP Delegated = 1 Raffle Ticket

WANT TO SUPPORT ASEAN HIVE COMMUNITY?
FOLLOW OUR VOTING TRAIL
If you would like to support the
ASEAN Hive Community
and the curation of Southeast Asian content on the
Hive
blockchain, please refer to the delegation links below and/or follow our
VOTING TRAIL
. All
HIVE
generated by the
@ASEAN.Hive
account will be powered up to support the community.
---
---