How HIVE Ecosystem Transformed My Career and Life
I am really grateful to the #hive ecosystem for giving me with the best job and a full-time part-time employment. Before discovering hive blogging, I was working at a bank, which you all know is a difficult profession. Particularly in Pakistan, where business hours have no set schedule. When I was on duty, I worked in banks for more than 12 hours.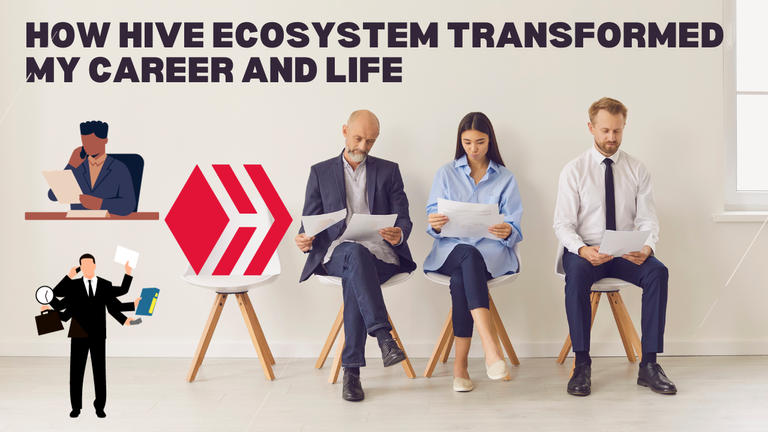 This is the duty schedule that no reasonable person can tolerate, but we were obliged to work. This is because big parties with large deposits in banks must be serviced to in every way. Some parties may arrive after banking hours, but you must accept them because banks survive because of these people who have large deposits.
That is why I believe banking to be a nasty career, and as soon as I found myself strong in another area, I resigned from banking. Hive is the ecosystem that gives me with an alternate employment and the convenience of a complete living. This platform has no such discrimination or injustice.
Those who want to make more money must devote more time to this ecosystem, while those who want to desire less money have option to spend lesser time. This blogging site is not like the banking sector, where you get a fixed wage even if you work more than your allotted time.
The income I was receiving from the bank was roughly 47K PKR, which was reasonable but insufficient against the work load. My typical daily earnings in the #hive ecosystem are roughly $3, which amounts to $90 per month. This is approximately 27-30K PKR. This amount is less than what I earn at the bank, but it is more comfortable and suited for me.
Despite the fact that my income has fallen, I am still satisfied with the #hive ecosystem because it gives me with professional opportunities. That is, I discovered a better road and a more rewarding work than the unsatisfying employment with nothing but injustice. There were no functioning regulations, and everything was dependent on the customer's premium ship.
They have just one slogan: "Customers are always right." But there is no such injustice in this platform. Everything is dependent on your investment and the time you devote to the ecosystem. I found financial stability with honour and respect on this platform, but I did not find financial stability with honour and respect at my old bank.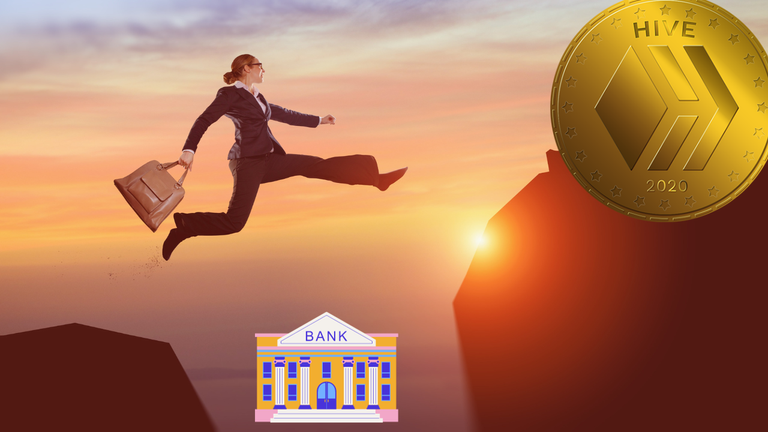 There is no supervisor in our heads telling us to work, work, work. We have complete control over where and when we work. This is entirely dependent on you, and if you do not work, no one can suspend or even terminate your employment. But at my prior job, there was always the threat of job suspension and forced resignation.
In this ecosystem, there is no such thing as when to work or how to work. You decide when to work and when to take vacations and you have the complete right about your working decisions. But there was no such thing in banking where you had to go on time and leave when the management wanted. You have almost little vacation time, which is quite unfortunate.
This platform has a lot of learning opportunities, and you can learn new things on a daily basis. The workload is light, but you must write good content on a daily basis so that people can learn from it. You can learn about any topic on this platform by reading other people's articles, which are always adding to your information while banks don't.
As therefore, banking was a difficult profession for me, so I resigned and joined hive.blog, which is the greatest location for me to work. I found myself free and independent here, which is a very rewarding and wonderful period for me. I am grateful to the #hive ecosystem and the community members who have been supportive.
This is my attempt to inform you about the benefits of working in the #HIVE ecosystem. I also explain why this site is superior to others. I hope you find this piece interesting and useful, and I hope you enjoy it. If you like the post, please leave feedback in the comments section so that the next one will be even better. Thank you for sticking with me until the end.

TWITTER TELEGRAM HIVE WHATSAPP DISCORD
IMAGES AND GIF TAKEN FROM CANVA, GOOGLE AND EDITED IN CANVA
REMEMBER: We should prepare for the unexpected and hope for the best. Life may not be easy, but you must do your best and leave the rest to God.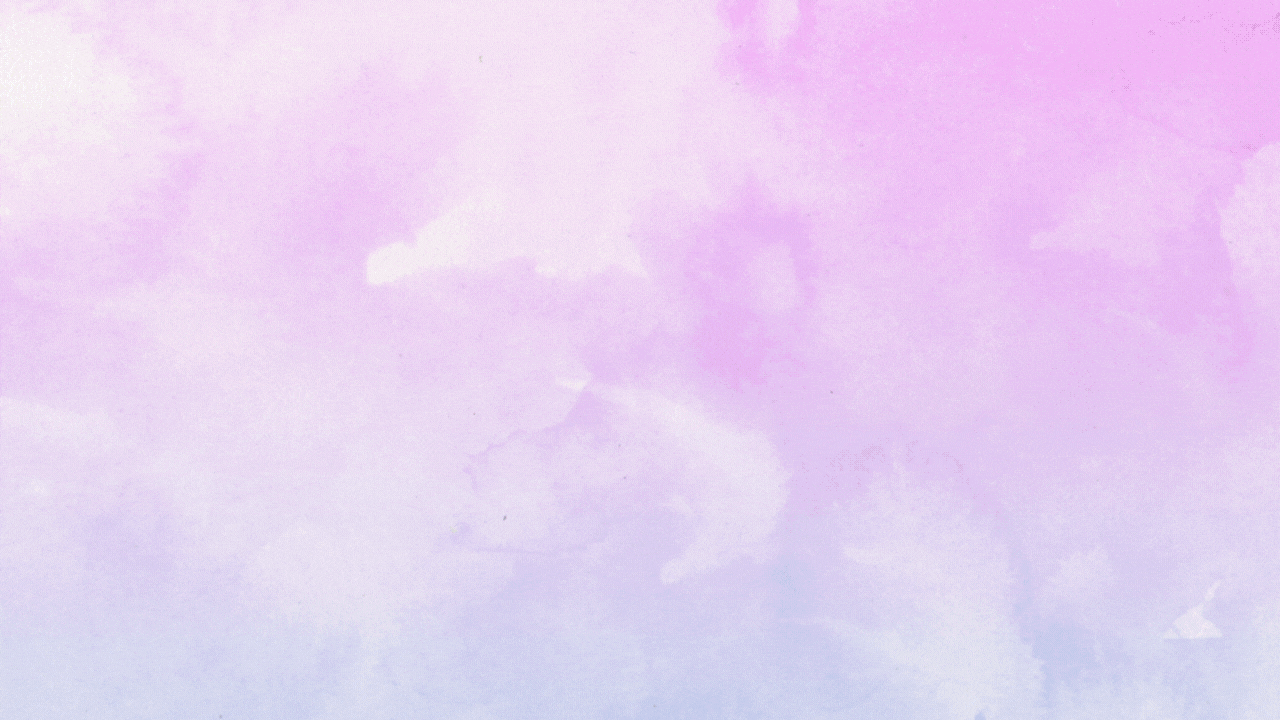 Posted Using LeoFinance Alpha
---
---