The Best Way to Use Your Hive Power and Earn a Good APR
Hive ecosystem is one of the best social platforms that offers the Hive token. These tokens are then upgraded to hive power, which increases your resource credit and allows you to gain control of the platform. You can use your hive power to perform upvotes, which are converted to Hive and HBD. That is, Hive Power is one of the necessities for surviving on this platform and gaining popularity and interactions with other people. The more hive power you have, the more money you will make and the more people you will attract.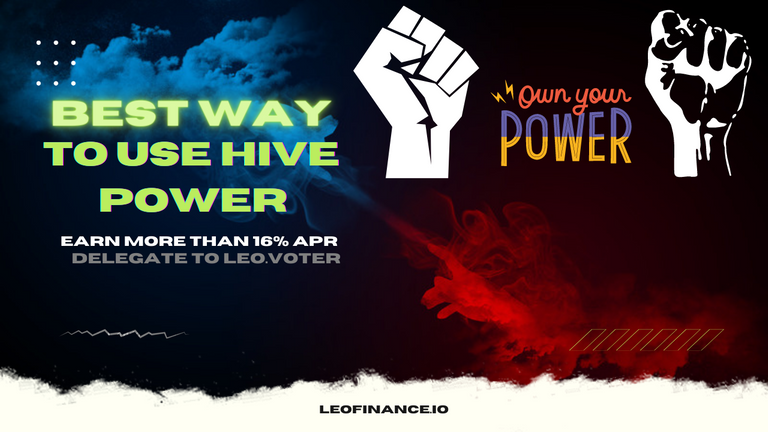 HOW TO MAKE THE MOST OF YOUR HIVE POWER
You can obtain hive power by investing, purchasing hive from any exchange, and then transferring to hive.blog in the form of Hive liquid, which is tradeable and can be sold immediately. However, if you power up your hive, you will be locked for three months until you power down again. Another way to gain hive power is to create high-quality content and select the best community to publish it in. Being involved in the community and helpful to other users. People will begin reading your content and will give you upvotes, the value of which is determined by the number of upvotes given.
It's not easy to start getting upvotes at first, but it requires you to write consistent posts and be active in all. Consistency is essential on this platform, and once you've piqued people's interest, they'll start seeing your posts and upvoting them. If you stay consistent and write quality posts, there are people who will set your account to auto vote, which means that when you publish a post, upvotes are done automatically through hive.vote. This is how you earn Hive and increase the size of your hive power. You can also earn by commenting on other people's posts and having them upvote you, giving you see hive power.
There are numerous ways to make the most of your hive power in order to earn a good APR. For your information, simply being powered up will earn you more than 3% APR, and converting into HBD and putting it into savings will earn you 20% APR. The savings is locked for three days before being released as liquid. The best communities to delegate to and earn the best APR are LEOFINANCE, PYSBERX, and ECENCY, which I found to be the best of all. Leofinace is offering 16% APR in exchange for Leo tokens, which are easily convertible and tradeable at any time.
Psyberx is offering you 50% curation rewards and upvote tiers, which you can further inquire about, and I will provide you with a brief overview of the various tiers and their benefits. psyberx's overall offering is more than 20% APR, making it the best way to delegate your hive power. Ecency is providing you with more than 10% APR and Ecency points that you can use to promote and boost your post. The 500 points earn you a $3.3 upvote, giving you the best APR. These are some communities where you can best delegate and use your hive power. If you delegate your hive power to these communities, you will earn more than 16% APR.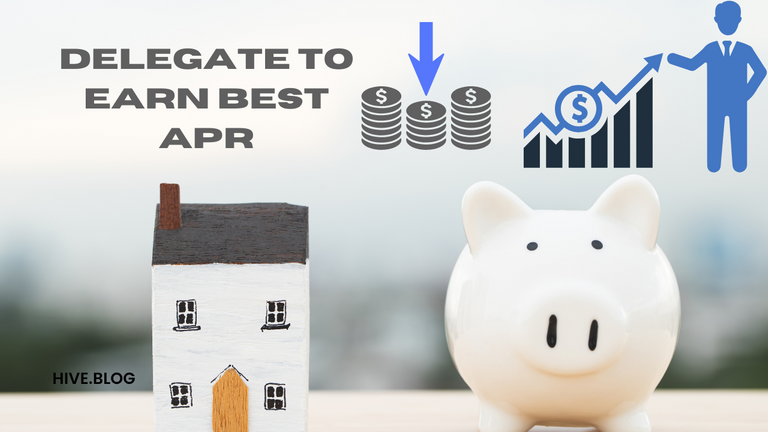 EARN GOOD RATES WITH YOUR HIVE POWER
Another way to use your hive power is to participate in the curation trial, which you will find on hive.vote. There are many curators that you can follow, and your upvotes are used automatically when you receive daily curation rewards. There are various APRs available, ranging from 7% to 12%, and so on. If you have enough hive power and don't need some of it, you can delegate it to any of the good communities that support minnows. They will use your hive power positively, and thus minnows will benefit from your hive power.
You can also assist your friends by delegating some hive power to them in order to increase their credit resource, which will aid them in doing posts. Posting, commenting, and upvoting require resource credit, which requires hive power. These are some of the best ways to put your hive power to good use. I hope you enjoy the post and find it informative. If you enjoyed the post, please leave a review in the comments section to help the next one be even better. Thank you for sticking with me until the end.
IMAGES AND GIFS TAKEN FROM CANVA, EDITED IN CANVA
REMEMBER: We should prepare for the unexpected and hope for the best. Life may not be easy, but you must do your best and leave the rest to God.

Posted Using LeoFinance Beta
---
---