The Difference Between BONUS And DIVIDEND Shares/Coins
There is frequently more confusion between the words Dividend and Bonus, which are sometimes jumbled up by investors and are misunderstood. These terms are commonly used in the stock and cryptocurrency markets, when corporations provide dividends or bonuses to their shareholders. They wish to thank and stimulate their share holders in order to provide some profit alleviation from their end.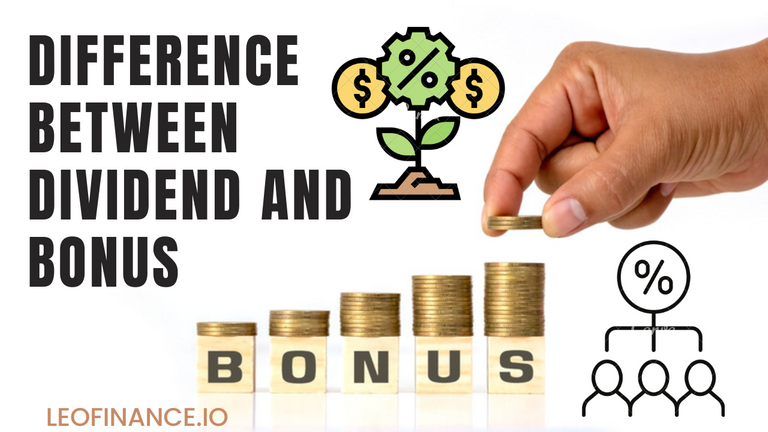 BONUS IN THE FORM OF A PERCENTAGE DEPENDING ON YOUR SHARE HOLDINGS
There is a significant distinction between Bonus and Dividend shares. Bonus shares are issued when the company earns more profit and are usually announced once a year or every three years. This is all dependent on the company's profitability, and the bonus is stated as a percentage multiplied by the amount of coins or shares. There is also a bonus announcement from the corporation to entice more people to buy the share or coin so that they can begin investing here.
Assume we hold an EFERT share in the Pakistan Stock Exchange, which is one of the most stable shares with low volatility. This stock announces bonus profits more frequently after three years when they notice they have made a large profit this year. They occasionally announce a 20% bonus, which implies the investor will receive the bonus amount in the form of shares rather than cash. They will receive bonus shares, which increase the number of shares available for sale at any moment at any price.
THE DIVIDEND PERCENTAGE WILL BE CREDITED TO YOUR BANK ACCOUNT.
Dividends, on the other hand, are declared quarterly, biannually, and annually. It also depends on the company's earnings; if they see that they are profitable, they will declare a dividend in the form of a percentage, but the distribution will be in the form of Fiat money and will be credited to your bank account. Dividend payments can vary quarterly, depending on the profitability of the organisation.
The EFERT corporation declares four dividends every year, all with the same % ratio. They always declare a dividend of RS 4 per share, which is equal to around 6% of your total holdings. The same is true for other corporations that distribute dividends to investors. After all, there is a significant difference between dividends and bonuses. Dividends are paid on your shares based on the amount of shares you own; the more shares you own, the more profit you make.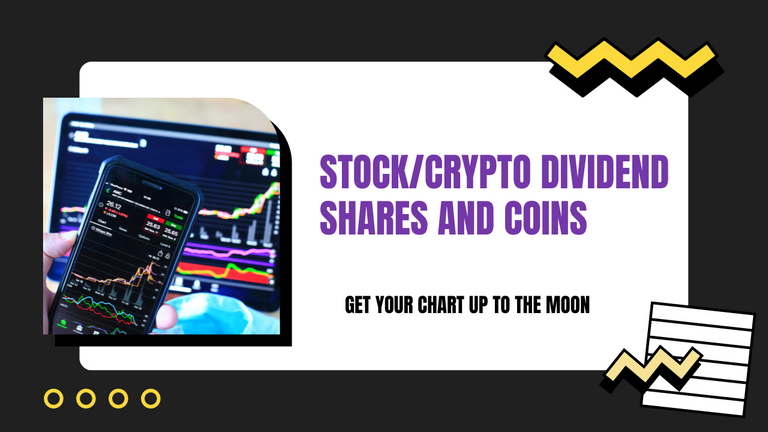 However, the Bonus is merely an additional compensation for its shareholders and is not dependent on the number of shares held. However, it is more advantageous for you if you own a larger number of shares because the bonus is based on your share holding and delivered in the form of a percentage. I haven't tested any bonuses or dividends in the crypto market, and I'm not sure which coins offer them.
If anyone knows of a cryptocurrency company that offers a good dividend and bonus, please let me know. I only know about Brofi and the BRO token, which pays a weekly dividend if you hold it. I tested it myself and it is not a bad idea to hold BRO token as well to raise the quantity of BRO token. There may be additional coins that pay dividends and bonuses that I am unaware of and would appreciate hearing about.
This is my attempt to provide you with knowledge regarding Dividend and Bonus and the differences between them. I hope you appreciate reading the piece as much as I enjoyed writing it. If you like the post, please leave feedback in the comments section so that the next one is even better. Thank you for sticking with me until the end.
IMAGES AND GIF TAKEN FROM CANVA, EDITED IN CANVA
REMEMBER: We should prepare for the unexpected and hope for the best. Life may not be easy, but you must do your best and leave the rest to God.

Posted Using LeoFinance Beta
Posted Using LeoFinance Beta
---
---