Bring Back Cheetah Bot (Or Something Similar) 🐱🤖🔍
For those of you who don't know @cheetah, cheetah is a bot that scours all the posts on here and checks for plagiarism.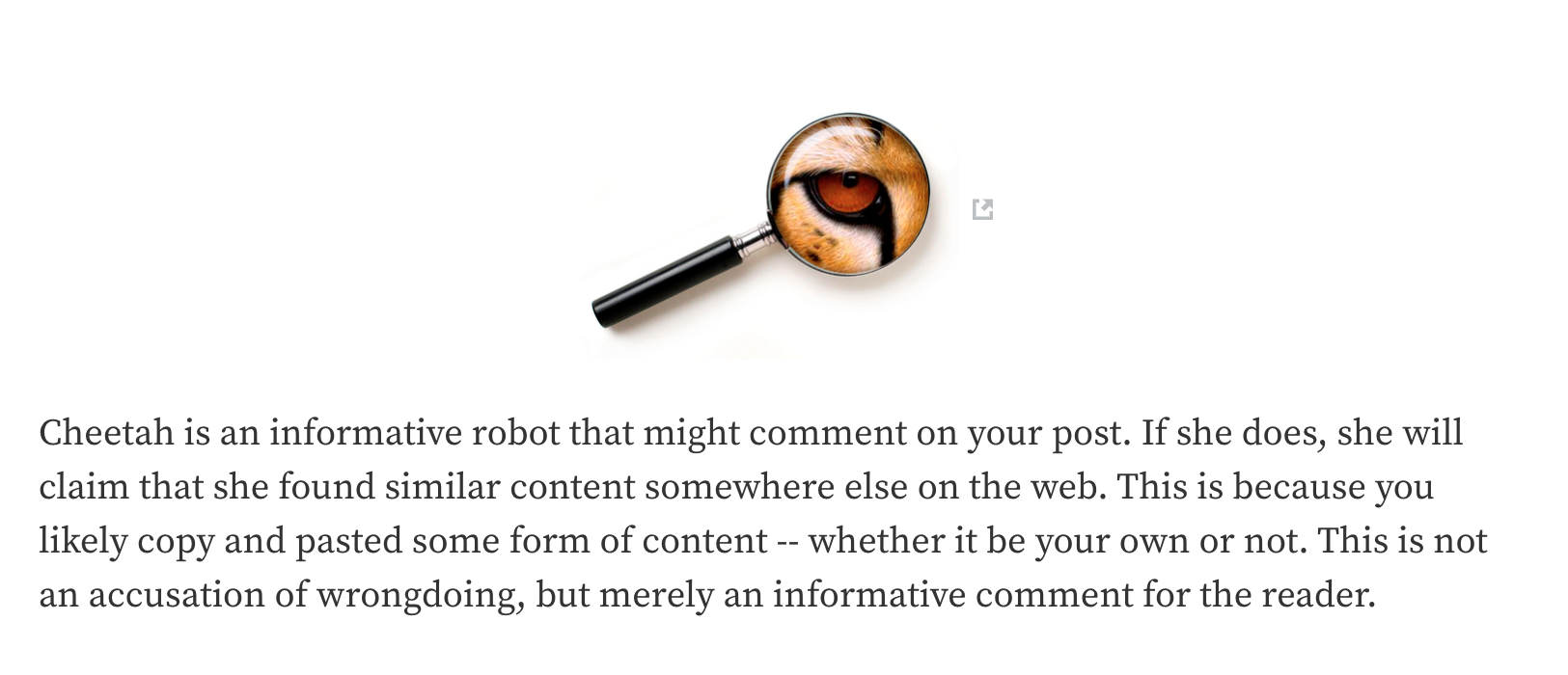 If it finds a post that has been copied from elsewhere on the interwebs, cheetah will leave a comment as demonstrated below.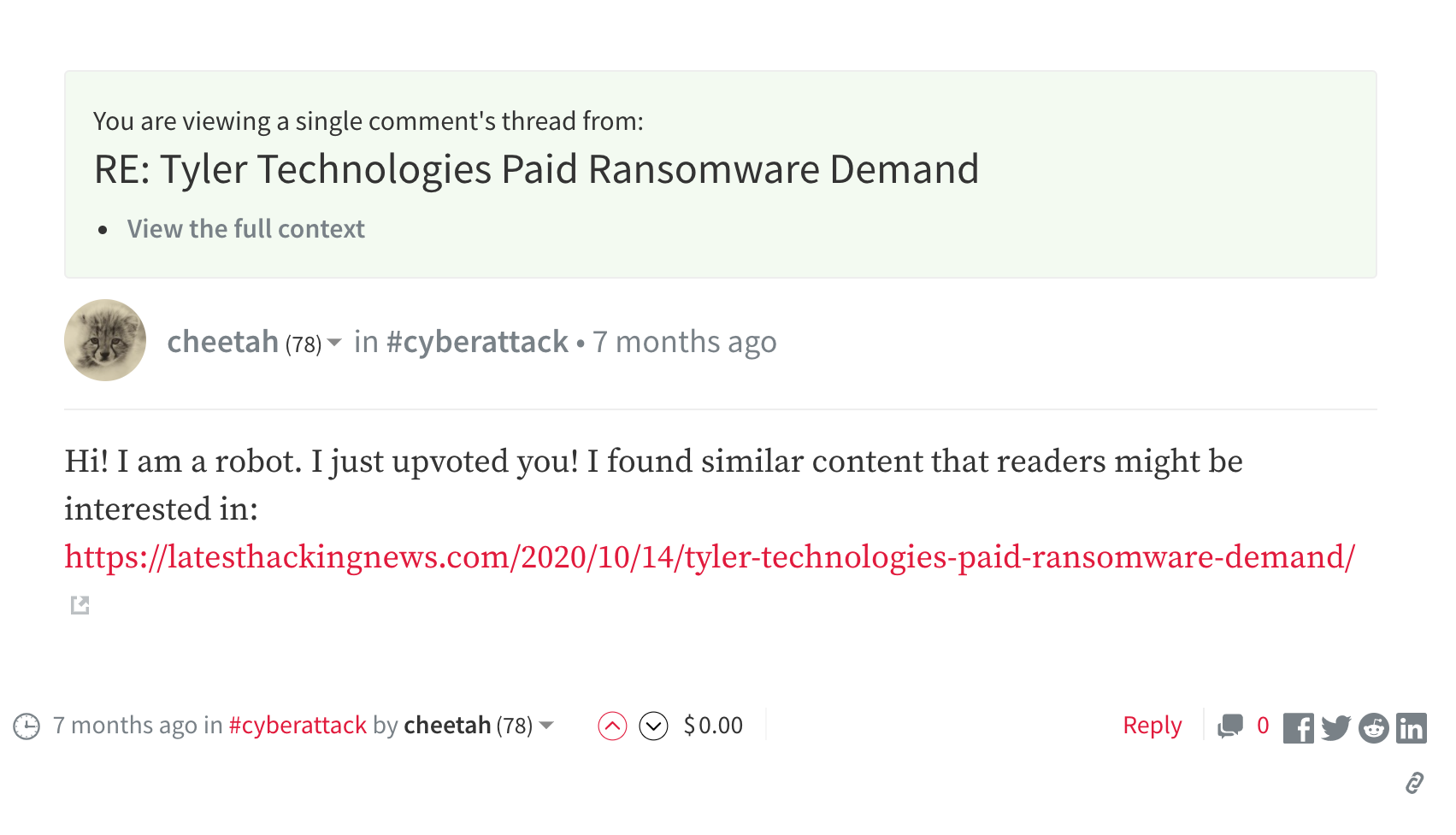 This was Cheetah's last comment on the blockchain which was 7 months ago.
What happened to Cheetah? Why did it retire?
It was handy because it immediately let you know that perhaps someone wasn't writing their own posts so you can decide to upvote them or not. And also everyday Cheetah would post an overview of all the comments the bot left.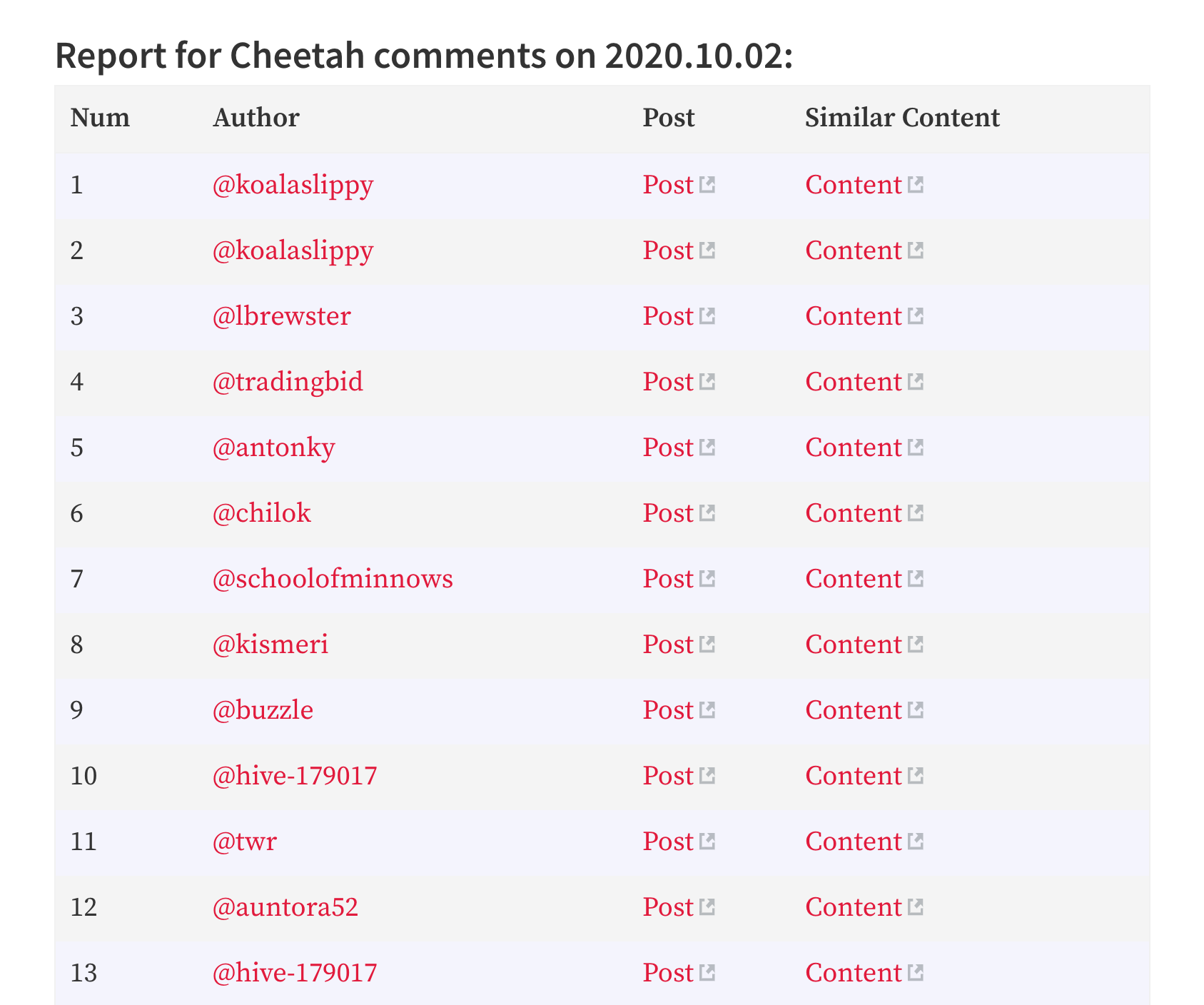 Cheetah was created by @anyx who unfortunately has left the blockchain (it seems).
And with that, the end of cheetah.
As you can see, cheetah was a super handy tool that in combination with manual anti-plagiarism curators, it could work really well. And also for others who want to upvote a post, it's like a little sign saying 'oh maybe double check this person first before giving them my precious upvote'.
So I am suggesting that we bring back cheetah!
Or make something similar.
Maybe something already exists, I just haven't found it yet.
I think it would be extra handy if each tribe and community had their own version of cheetah. That way the moderators and creators of each tribe and community can combat plagiarism in their own space.
Just my 2 cents on the matter!
Read Cheetah's FAQ here : https://peakd.com/steemit/@cheetah/faq-about-cheetah
Read Cheetah's last report here : https://hive.blog/cheetah/@cheetah/2020-10-02
All images from @cheetah's account
Over and out,
Ashley
---
Posted via proofofbrain.io
---
---