Fungifriday: Ganoderma fungus, on tree trees

Friday, created a new challenge for me, looking for beautiful mushrooms for me to donate to #fungifriday
A few days ago I intended to look for mushrooms, in a place that often grows mushrooms,
Which is not far from my house, precisely in the forest behind my house.
but when i looked in the bushes i didn't find any mushrooms, i started to think what mushrooms should grow in the rainy season. It was a week ago where it rained every day, until there were floods in other areas. But in this week it never rained again, the weather was very hot, but I tried to look for mushrooms. But I didn't see any fungus on the bushes.
After a while I leaned against the tree, I accidentally saw something brown with white stripes on the edge, I started to get curious, I approached it, it turned out that what I was looking for I found, this is a big mushroom on the tree, wow this is a miracle . I immediately took some photos towards this mushroom from the bottom and top corners.
I returned home and took this precious mushroom photo with me.
I found out about this fungus through the site.Wikipedia
Ganoderma is a genus of polyporous fungi that grow on trees, and includes about 80 species, mostly from the tropics. Due to its wide use in traditional Asian medicine, and its potential in bioremediation, it is a very economically important genus. Ganoderma can be distinguished from other polypores by having twin basidiospore walls. They are popularly referred to as racket mushrooms or carpet mushrooms (bracket mushrooms)
After I read, this mushroom is a fungus that grows on tree trees.
Are you curious about the mushrooms I talked about earlier?
Okay, here are some photos of the mushrooms, which I want to donate to the #fungifriday community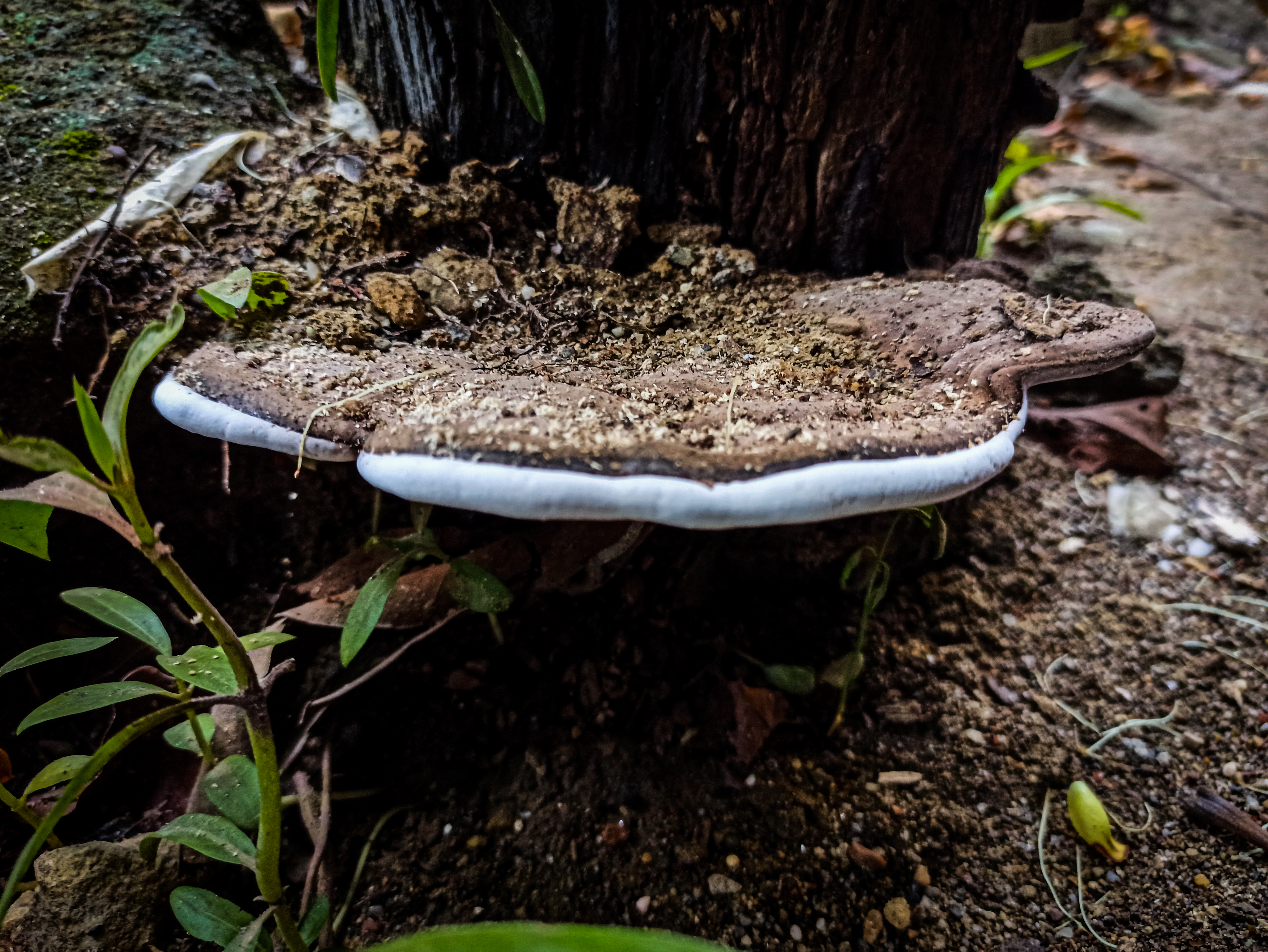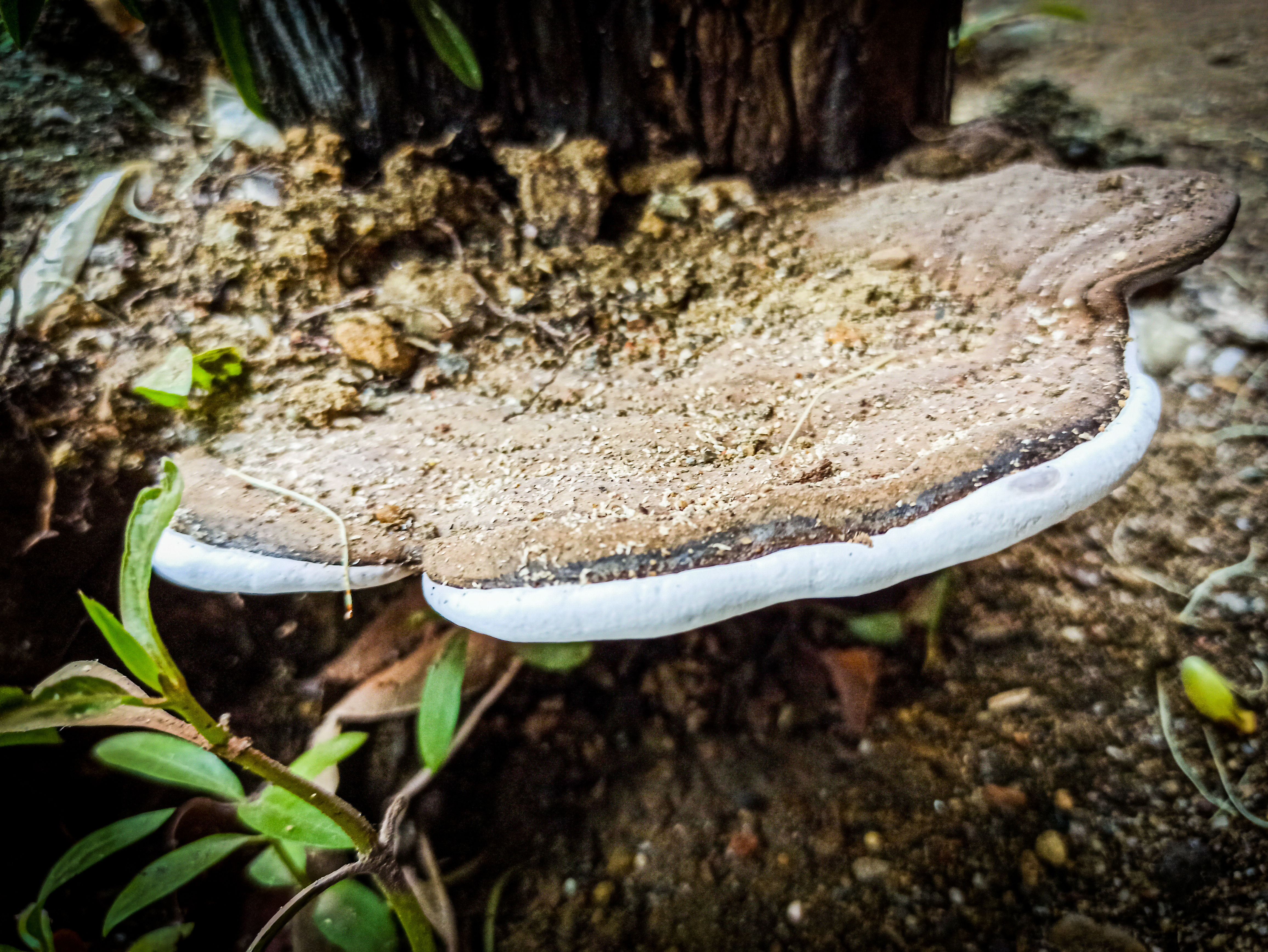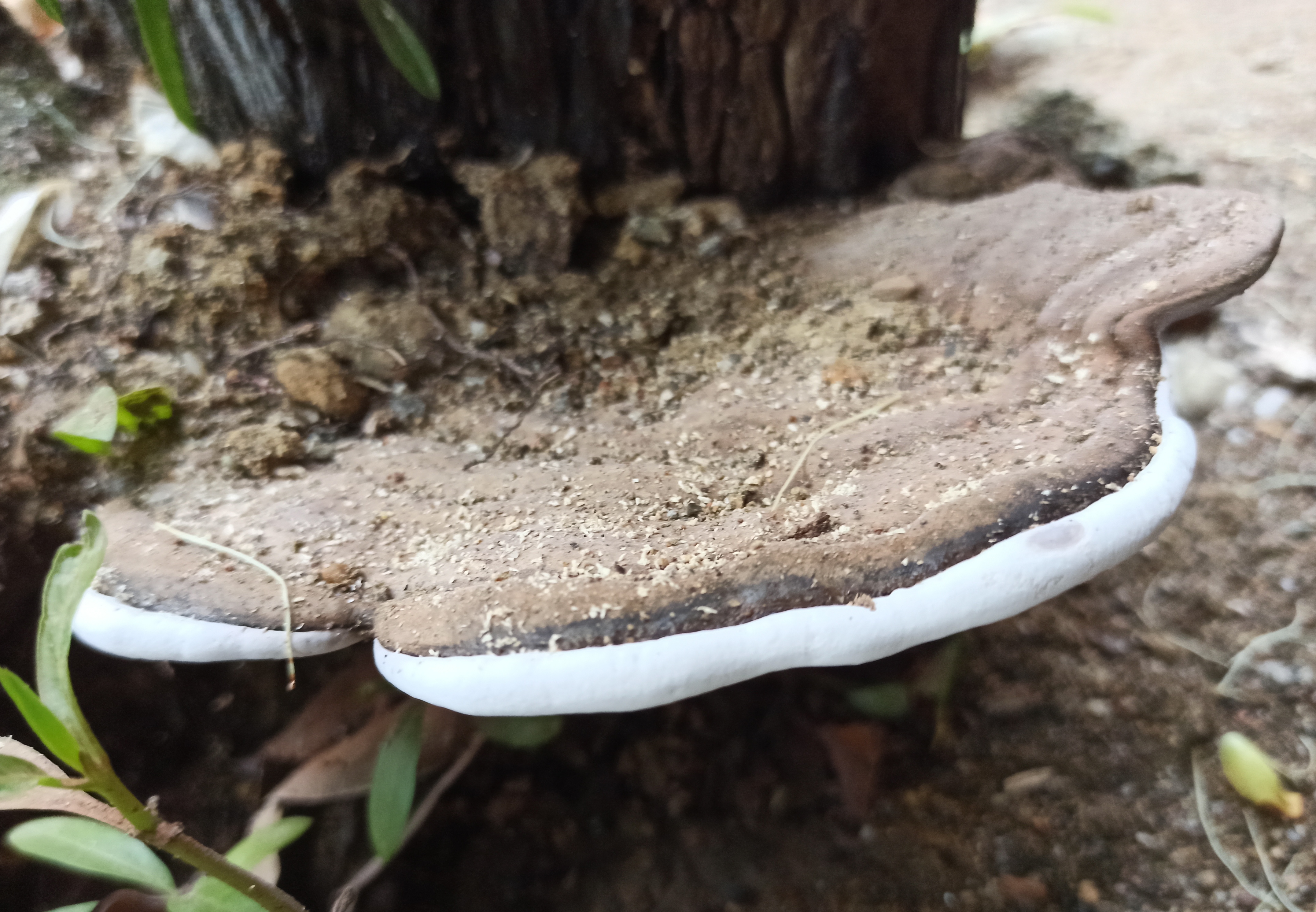 This is my Contribution to #fungifriday by @ewkaw
So do your friends #fungifriday, and if there are still errors, please provide input in the comments of this post, and if there are some posts that are less impressive, maybe because I use a google translate language translator.
Greetings from me @asklanbudi🙏
| Location | lhokseumawe -Indonesia |
| --- | --- |
| Camera Maker | Xiaomi |
| Camera Model | Redmi Note 8 pro |
| Take time | 08:29 wib |
| Flash Mode | No Flash |
---
---