Learning, Determination and Luck Formulate Rewards

Hello to the Leofinance Community! Welcome to my blog. Today, I 'm feeling blessed and thankful for Hive Platform. Hence, I decided to share my struggle as well as my current achievements in my this Post. It had been about 5.5 months on Hive Blockchain. I have seen many phases in my blogging carrier on hive. There was tough time when I wrote 2nd post and there was no good response I found. I didn't lose hope and continued my journey on Hive. Now, I 'm satisfied to see my improvement and readers engagement on my contents.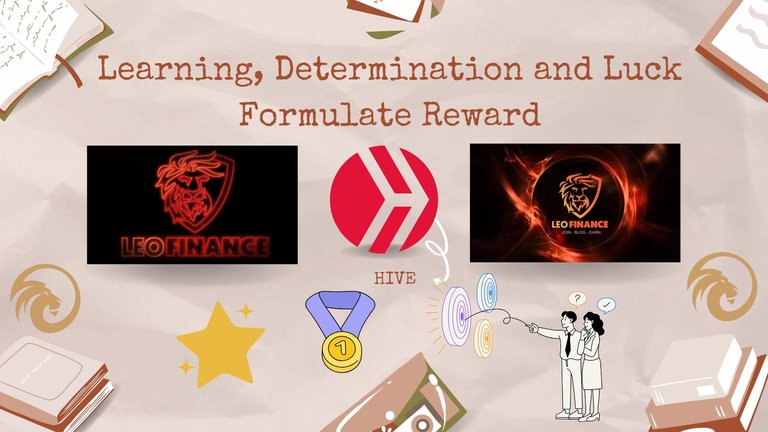 Made With Canva
---
Hive Struggles for Learning
---
During my initial days, I was struggling a lot. I was curious to know about many things. There were a lot of questions regarding hive Blockchain in my mind. I started my Hive Journey with zero knowledge about Hive Blockchain. Everytime when there was a question in my mind, I asked it nicely from the Hive users probably in his post. In this way, My process of learning was slow. I joined discord and started my interactions with hive users there. One day, I got an invitation link to Join Hive Pakistan by @dlmmqb. First, I was frightened because I didn't know either Hive Pakistan exist or not. But my curiosity for learning led me to join. After joining, I came to realize what a great opportunity I have found for learning. My native Language is Punjabi but I can understand Urdu well. I crossed my language barrier and asked as many questions as I can from dlm. He answered my every question and guided me well. Due to his efforts, I improved a lot. The achievements I availed today credited to this man and his efforts. Hive Pakistan has opened learning doors for all Pakistanis learners except abusers. I 'm thankful to him and Hive Pakistan for assigning me the role of Apprentice Curator to see my dedication and interest for Hive Platform.
---
What I learned today, I implemented on next Day
---
I love to read each post curated by Hive Pakistan. I always found something for learning. During my curation, I took great care about the Quality of content as well as make assured it is genuine and Plagerism Free. Moreover, when I found anything interesting in the other authors posts, I did my best to adopt it as soon as possible. My learning process helped me a lot in my improvement.
---
Hive Achievements
---
I took start posting regularly in Actifit Community. It took three months to build trust for Hive Learners Verification. During this period, I continued my hive journey with determination. At last, I got the HL badge and my slow process of learning become more fast. In these five and half months, I achieved following tags.
Titles for Author of the Week
Thank you Weeklytops for mentioning two times in Author of the Week posts. Each time, I got this notification I was emotional because it was first time when my learning brought something for my celebration.
I nominated for Author of the Week in Actifit Community, I availed this title successfully.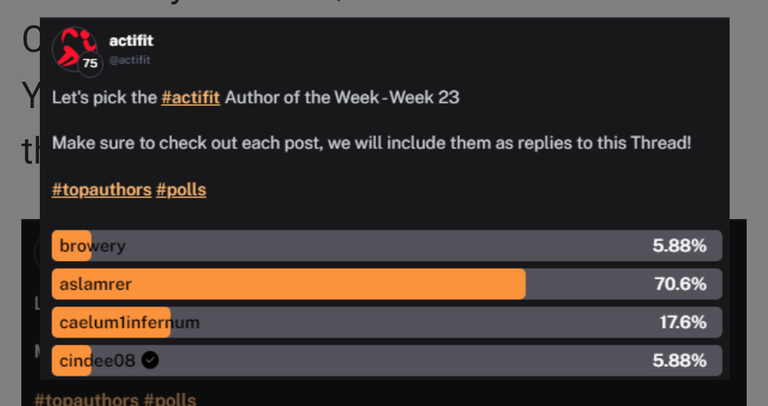 SS taken from Actifit Recent post
I got nomination for Author of the Week in HL Community, I also availed this title successfully although competition was tough.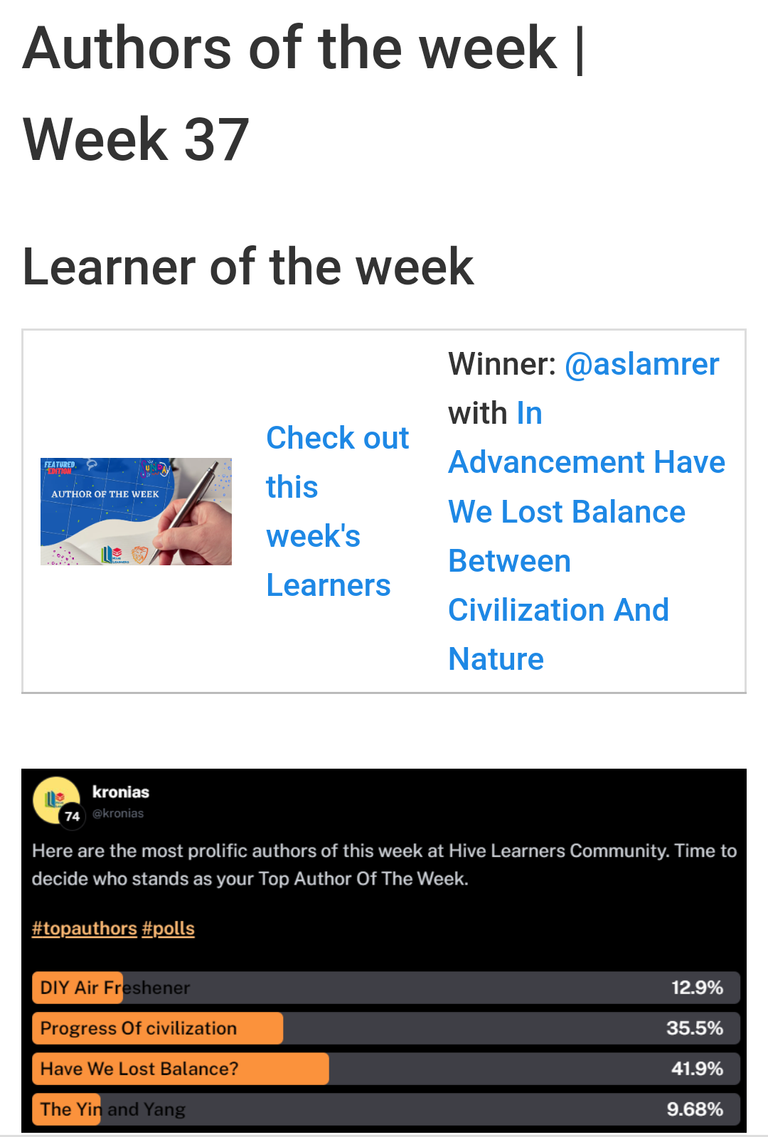 SS taken from Weeklytops post
Neoxian City Looter
I 'm more active in Neoxian City. It is one of the best Hive City Where I learned everything easily. Everytime, this city is active. You can chat freely. Moreover, this fast chat will increase your mee6 level and you increases your chances for Curation by Mr Dragon. The month of September was fruitful and I looted two times doot. In this way, my determination and my luck brought some reward for me.
Delegation Prize
I learned how to participate in HPUD and LPUD successfully. It was third time,I successfully participated in LPUD and enjoyed the badge.

SS from Hive buzz badges
Thank you Sir Taskmaster4450, I can't tag you sir for disturbance. I 'm thankful for your delegation ❤️. I will use this reward 2.5K HP and 8.8 LP to curate those posts that will be genuine and full of Quality.

SS taken from my Hive Keychain Wallet

SS taken from my Peakd Wallet
---
Conclusion
---
Every single effort on hive platform has reward. I have seen many newbies lose hope in the start. If we learn truly then Hive Platform is Great blessing. With Gradual learning, we get many opportunities to earn rewards. First our learning is important then our luck plays the role for reward. I 'm always thankful to Hive Pakistan for bringing Knowledge and Learning. Due to this reason, I do my best to participate in every contest especially HPUD and LPUD.
This is my appreciation post for Hive Pakistan and Respected Delegator. Moreover, it can be motivation and encouragement for many newbies. I hope you enjoyed my post, thanks!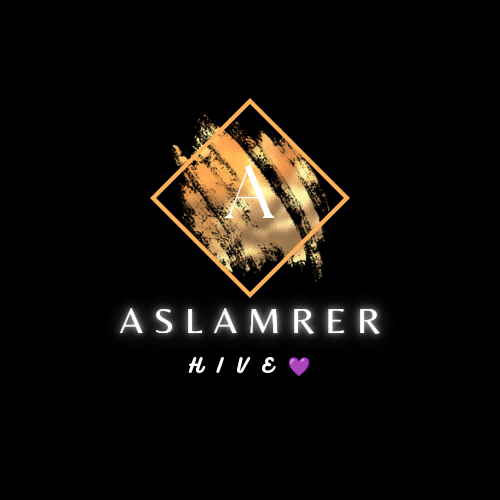 Made With Canva
Posted Using LeoFinance Alpha
---
---