Colorful Paper Box with Lid, How to Make it
Hello Everyone!
I make a very beautiful box today. This box is different from the boxes I've made before. I make this box with colored paper rolls. I make it by gluing these paper rolls on a circular shape cardboard. The box also has a lid.I decorate the lid with a flower. It's a rose flower shape. It's made by cutting and folding the paper. It is also as a handle. I make it using colored paper as well as flower paper. I also need cardboard.
Needed materials
colored paper
glue
scissors
pencil
ruler
cardboard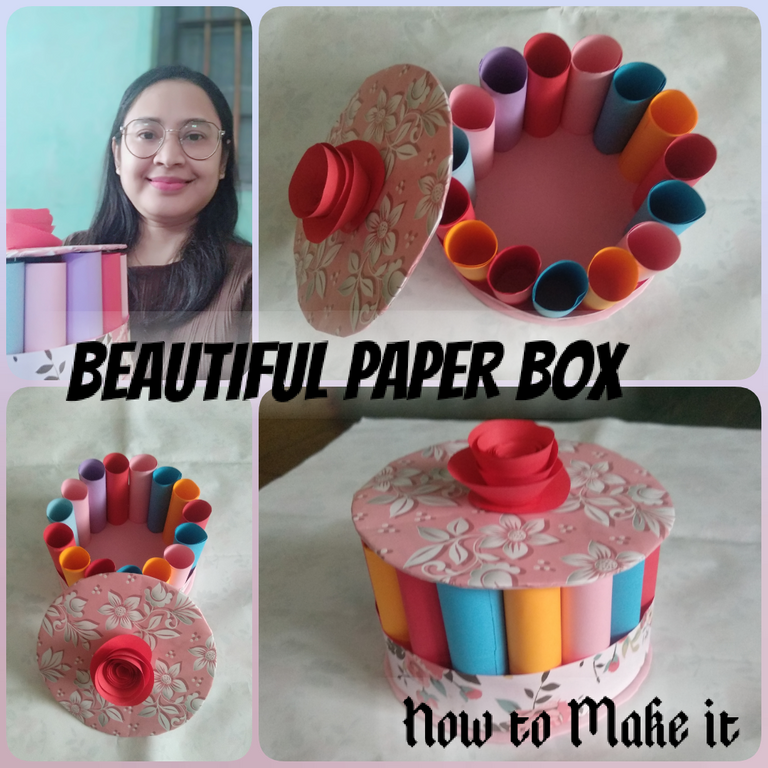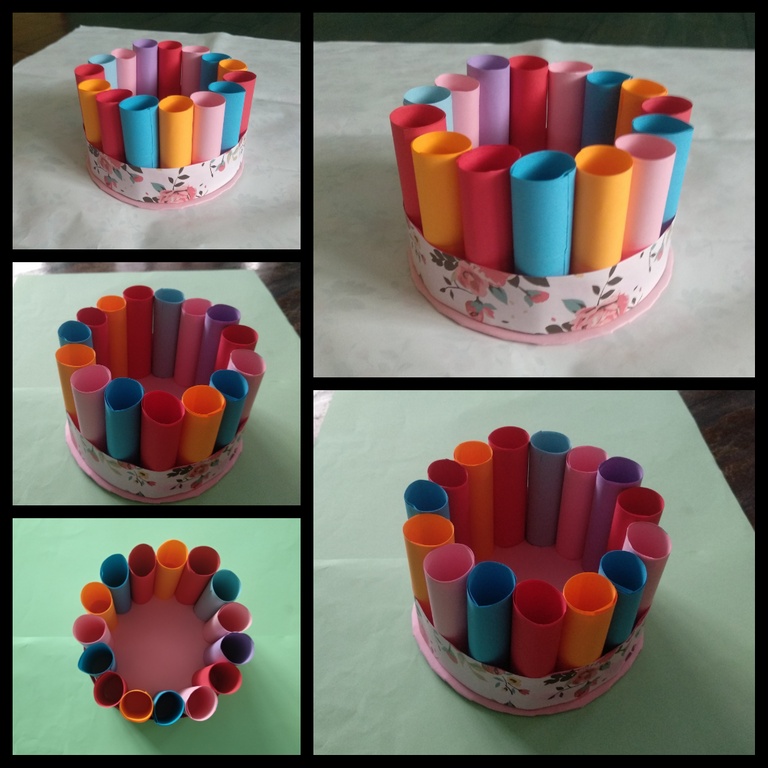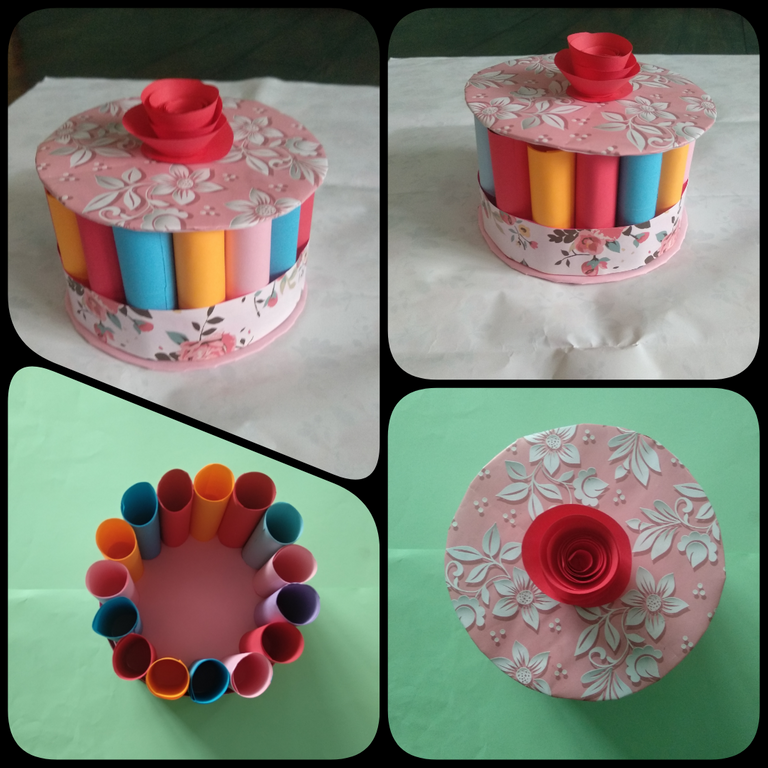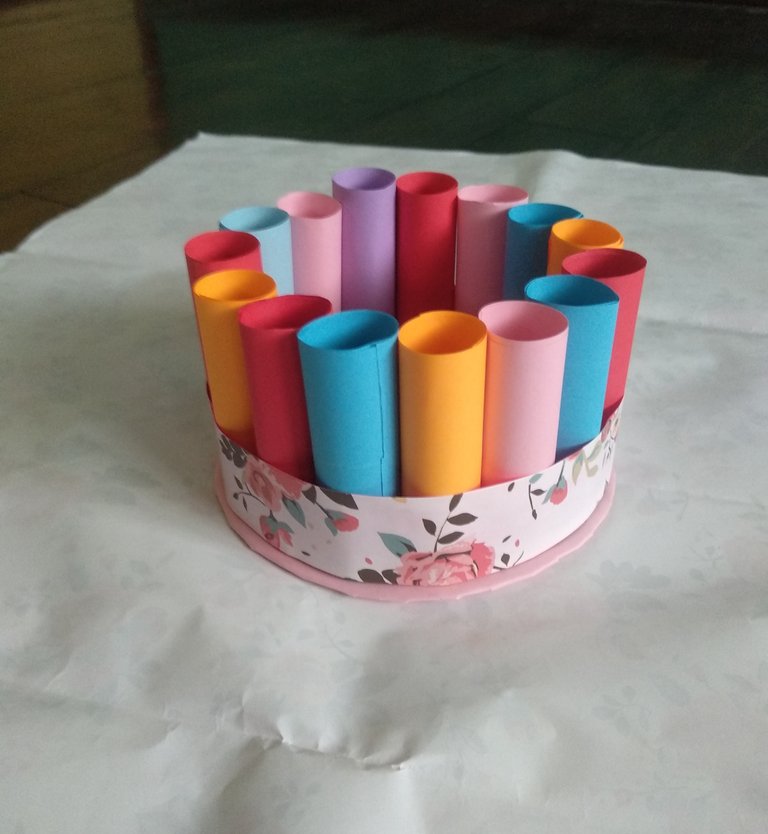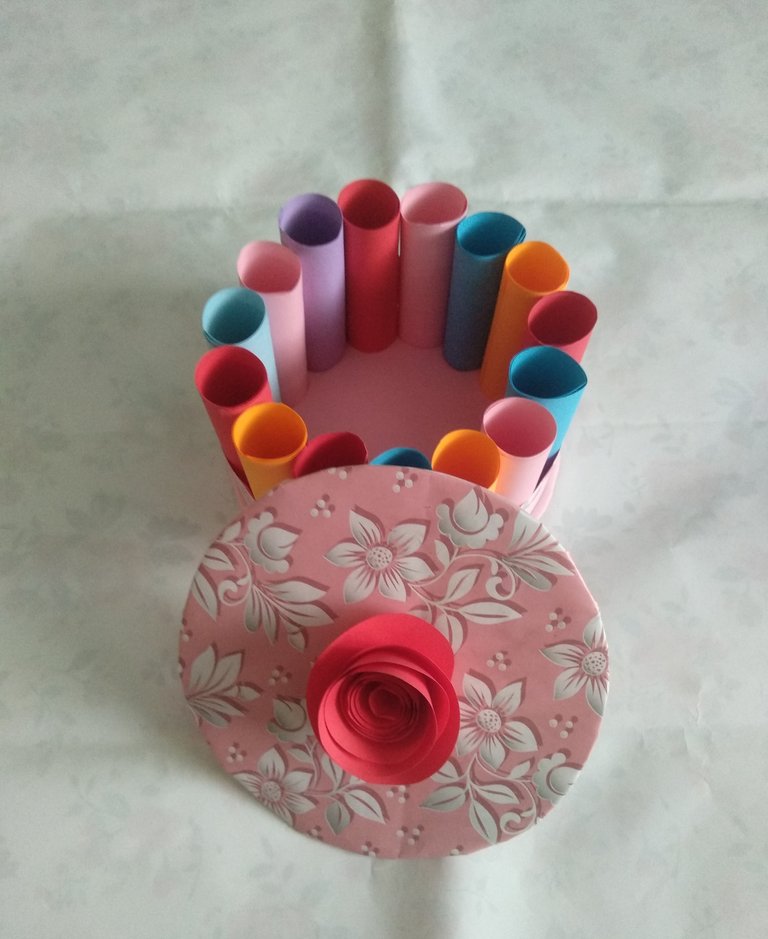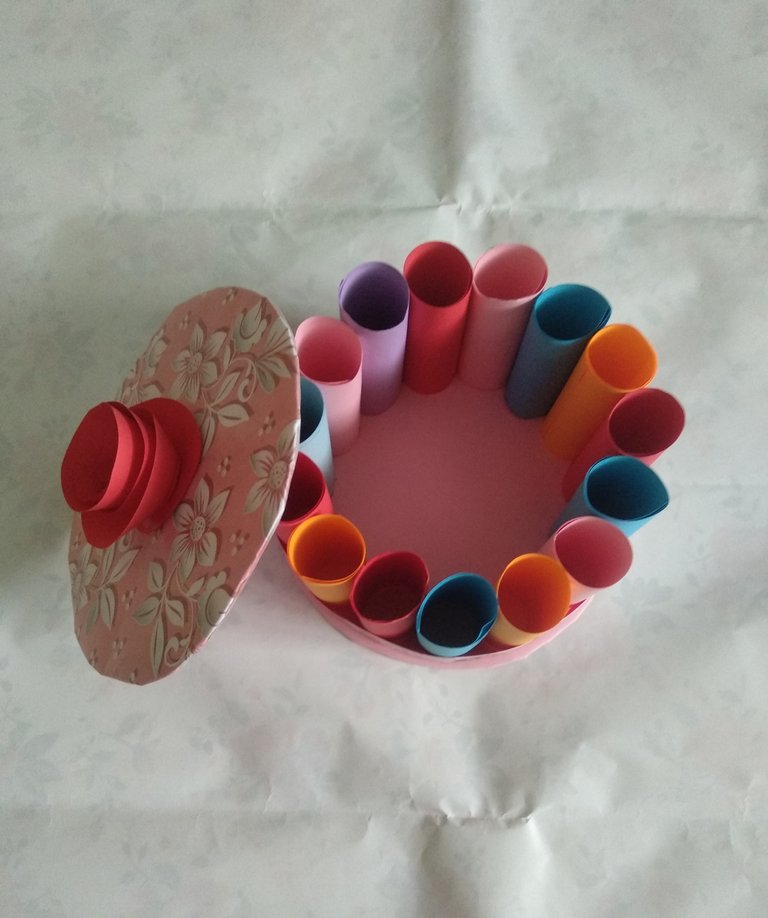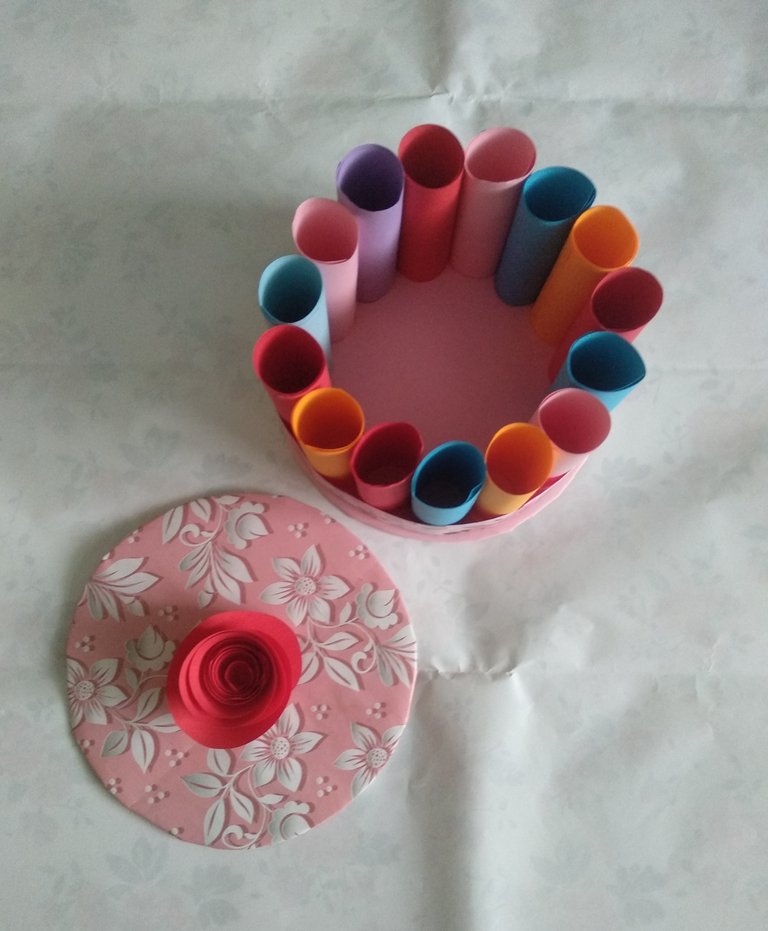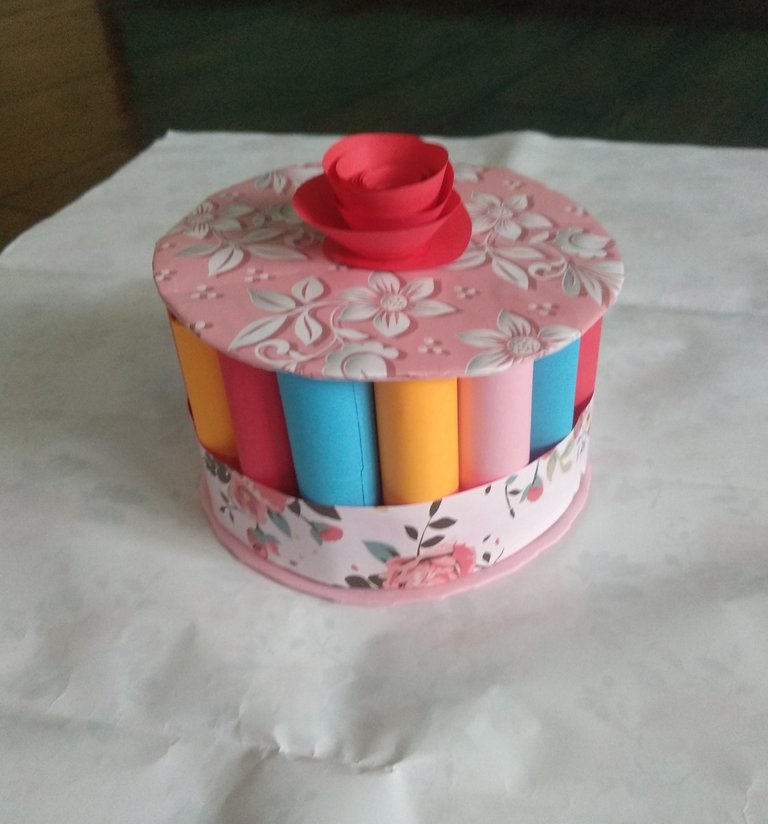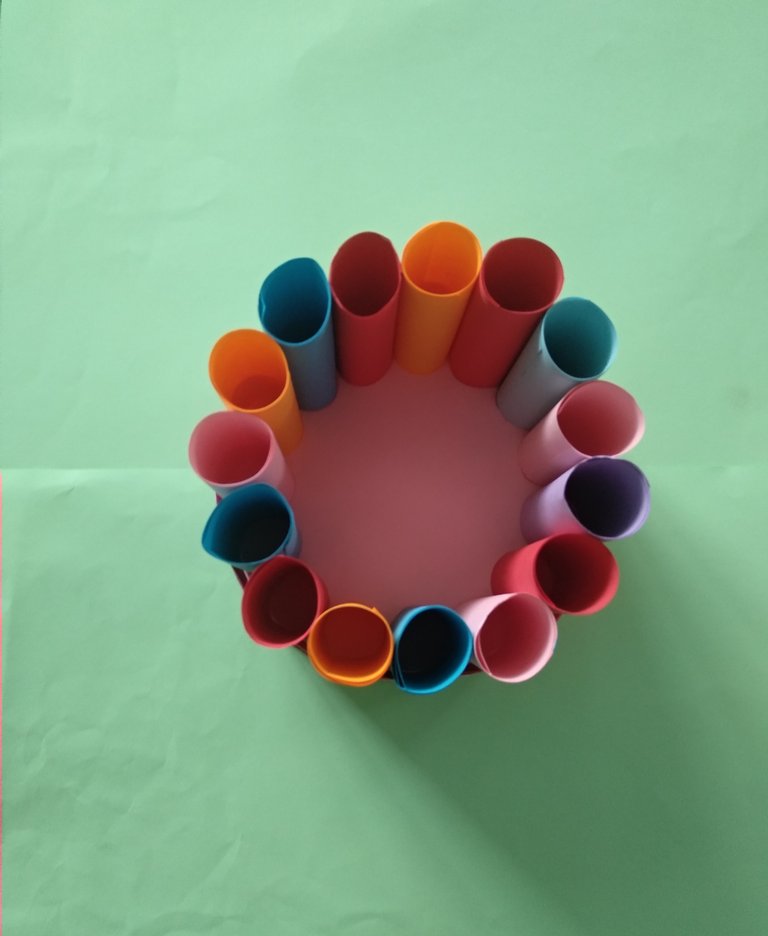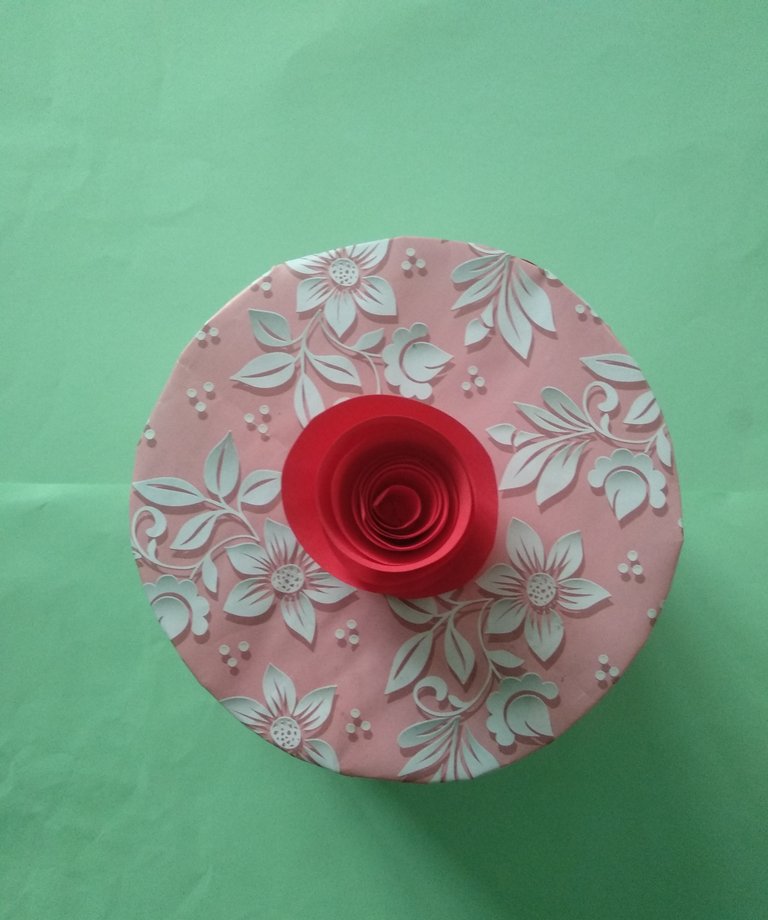 In the first step, I cut pieces of colored paper. I fold each one such a paper roll. In the next step, I cut the cardboard as a circle shape and glue it with pink paper. I glue these paper rolls evenly on it. I cut a piece of flower paper and glue it with colored paper. I glue it as shown around the box.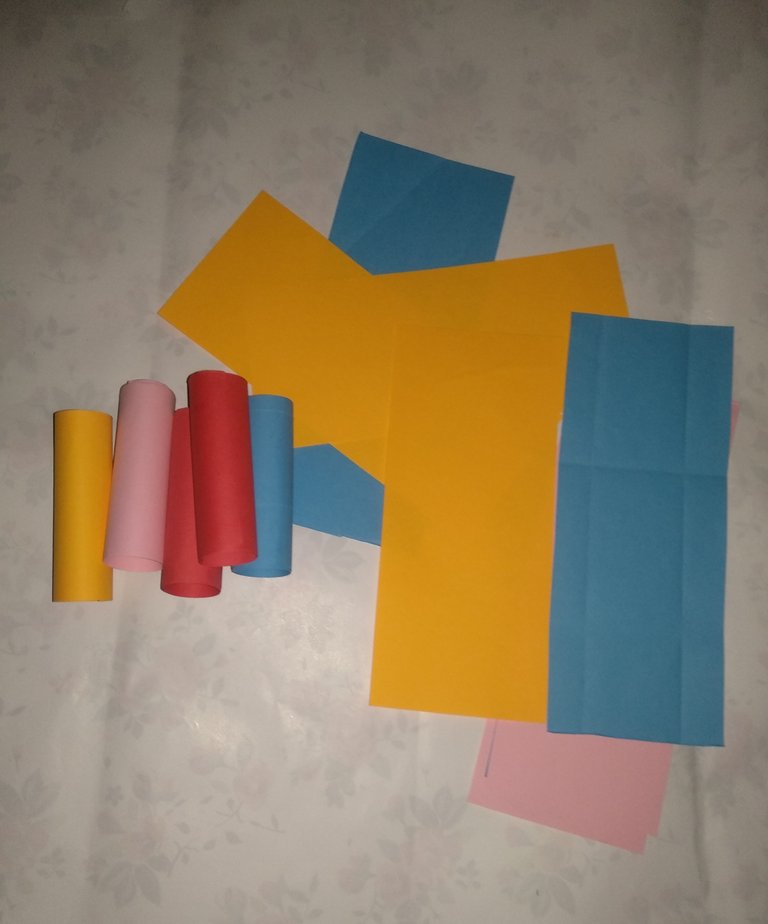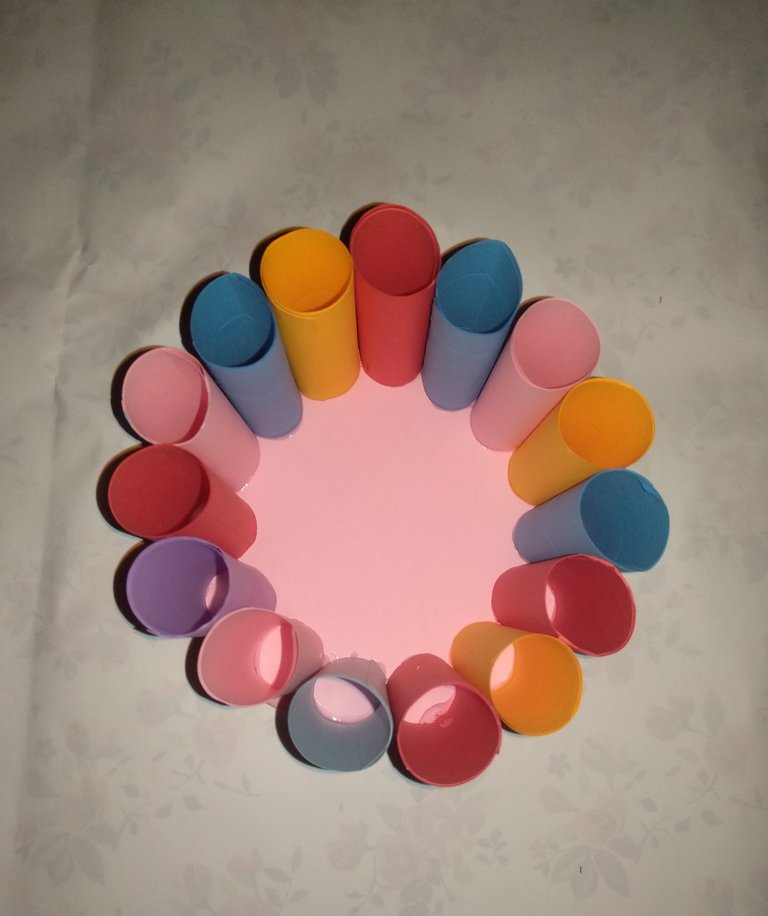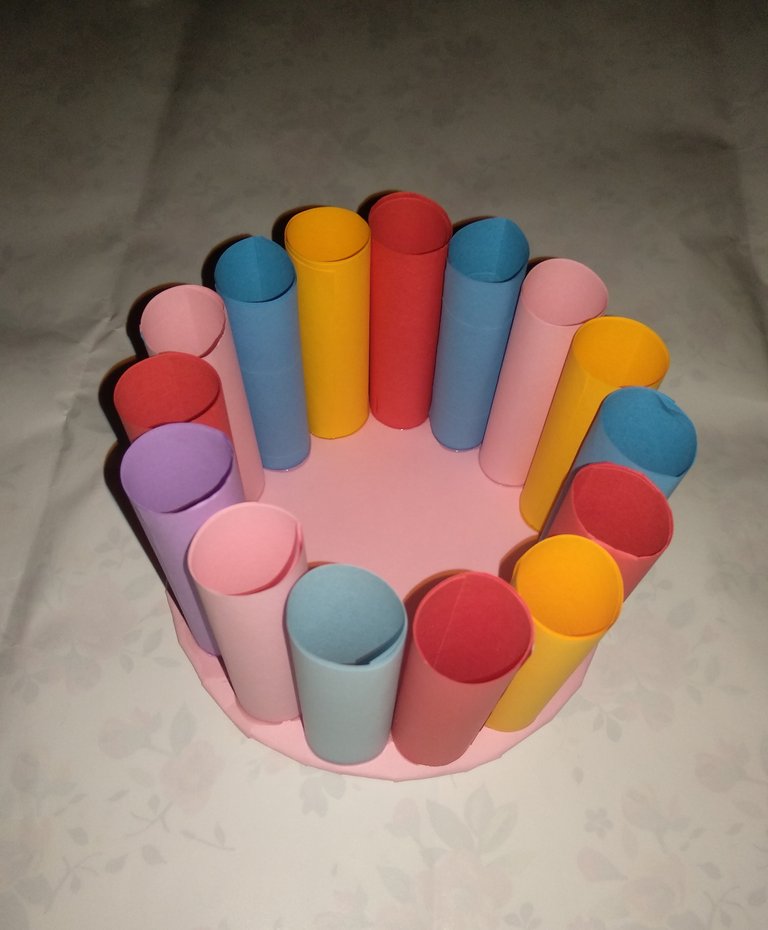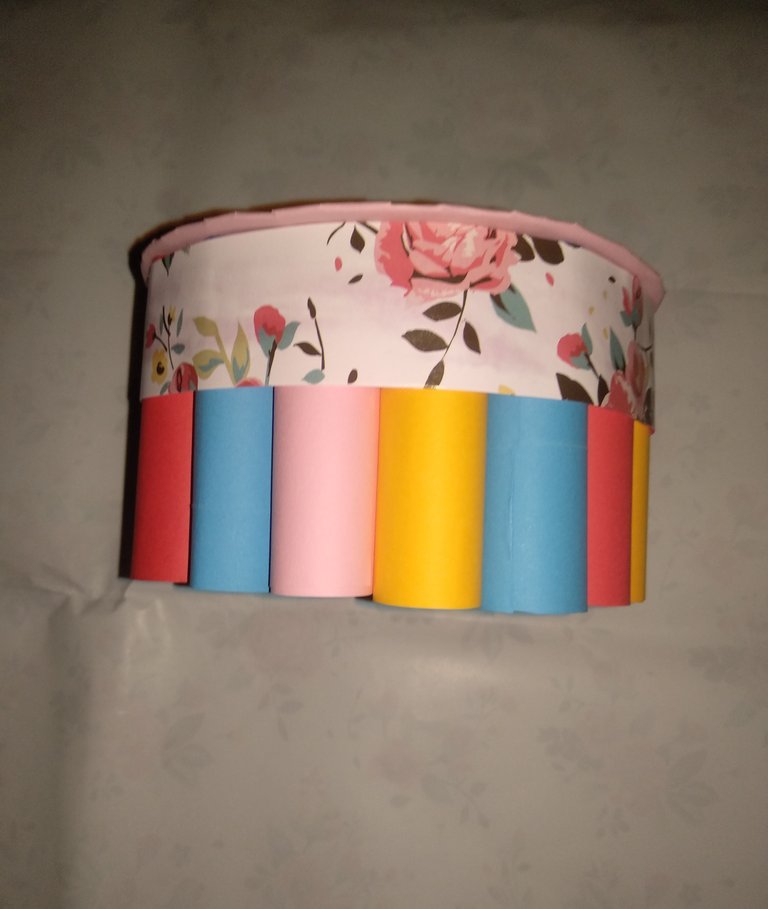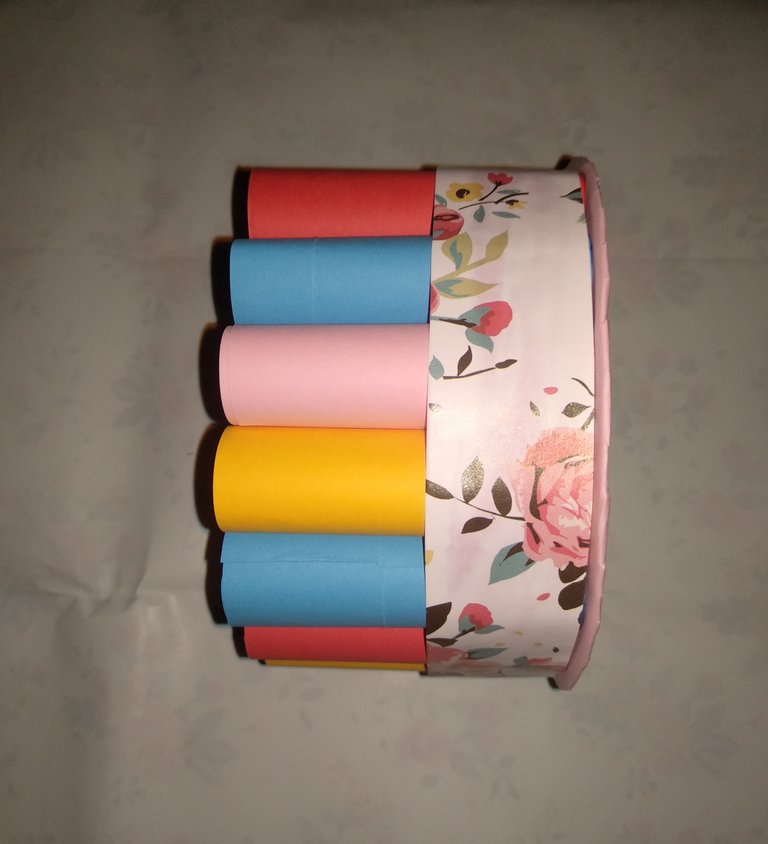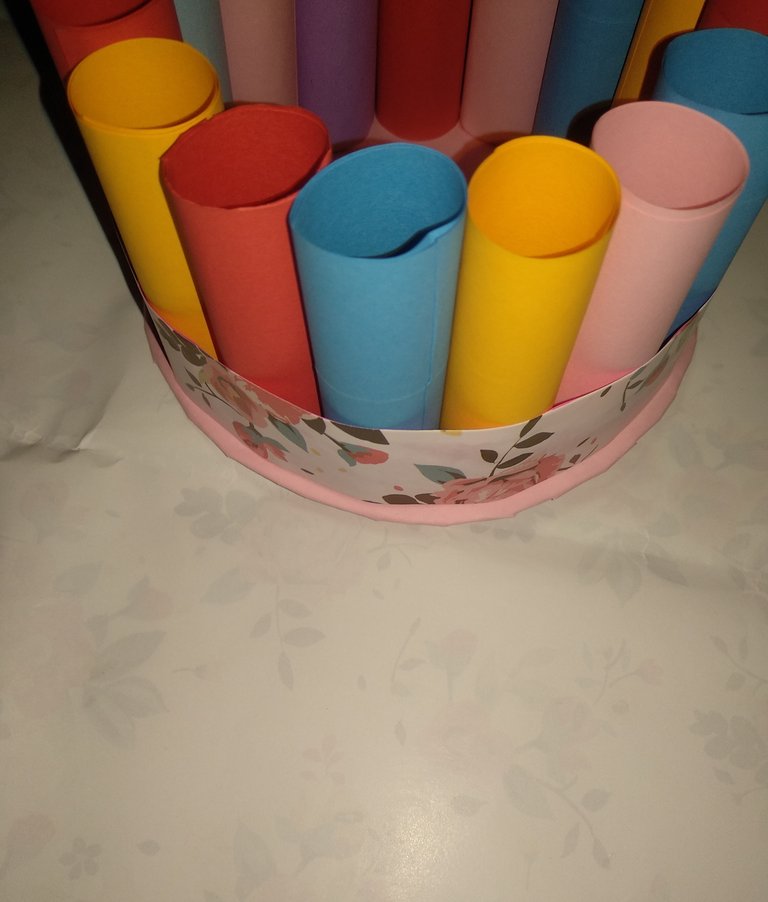 I cut a circle shape cardboard and glue it with flower paper. This is for making the lid of box. I make a flower to put on it. I draw pattern for the flower on red paper. I cut and fold it to be a flower. I glue it on the lid.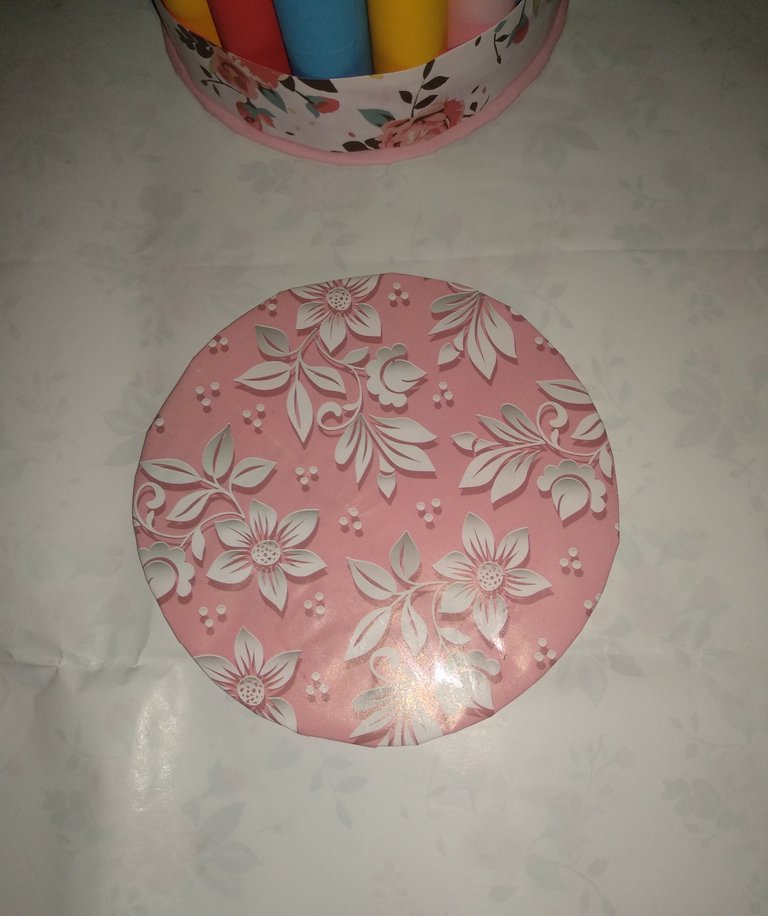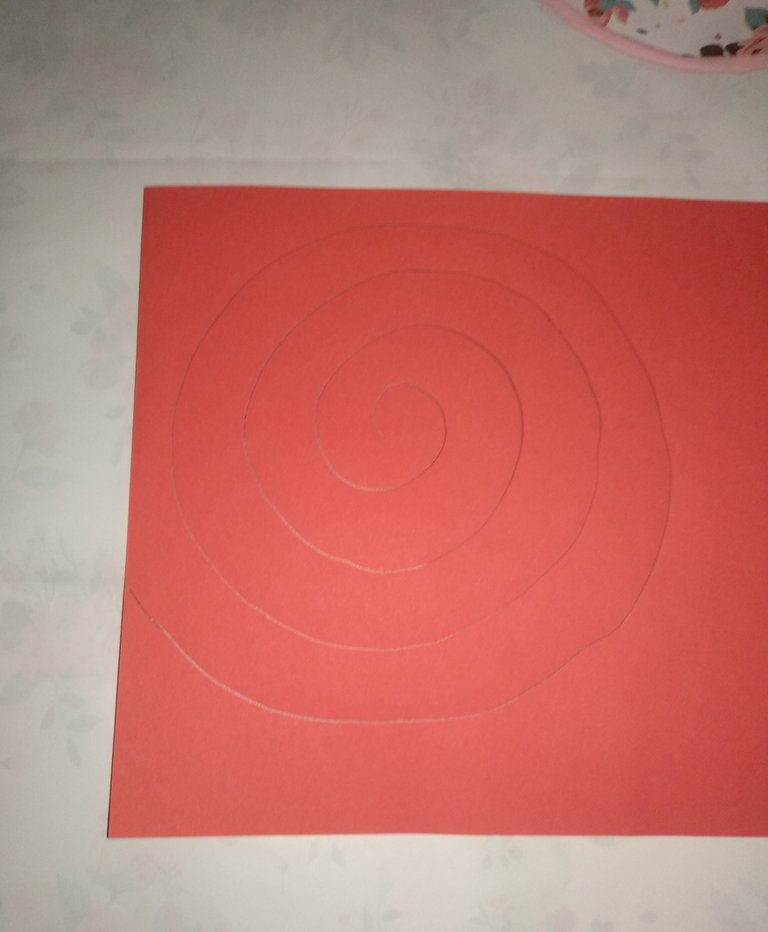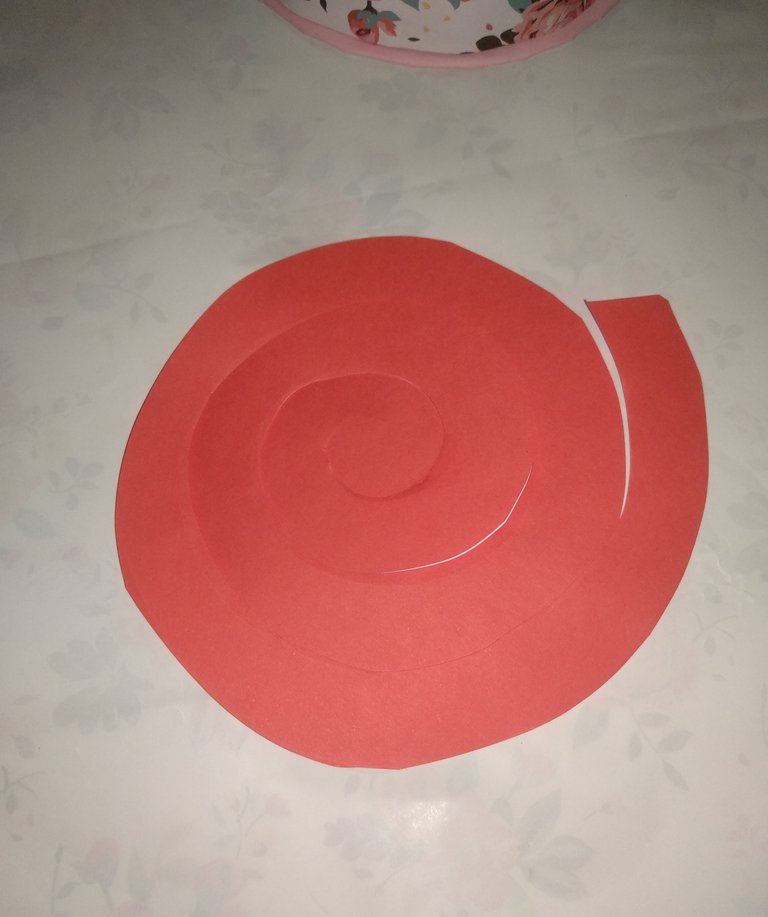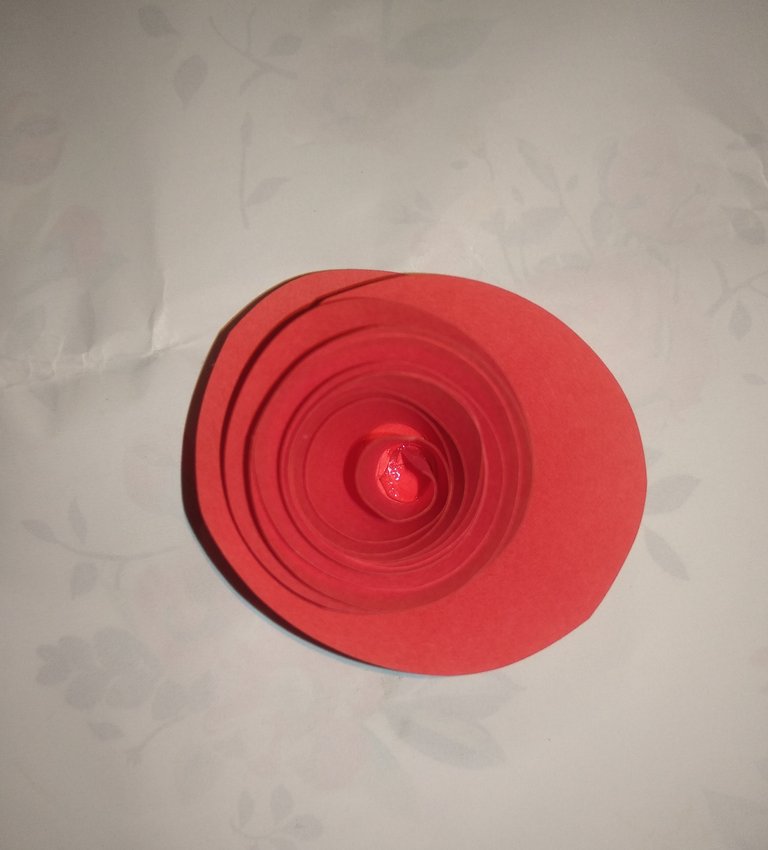 This box is easy to make and really beautiful. And then it is also useful. This one is made with paper rolls, so the paper rolls need to be folded neatly. I also take nice pictures. Thank you so much for your reading my post to the end.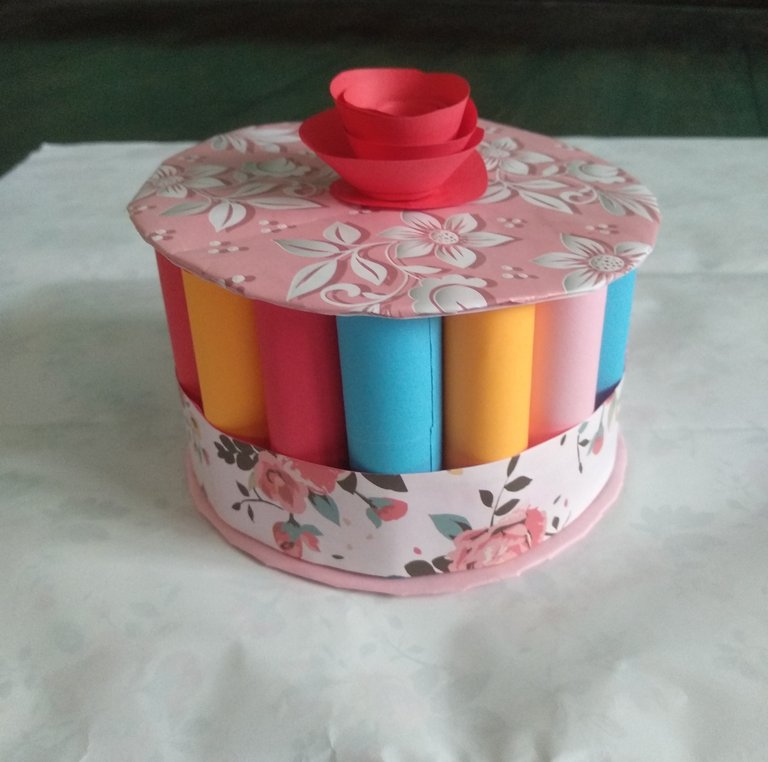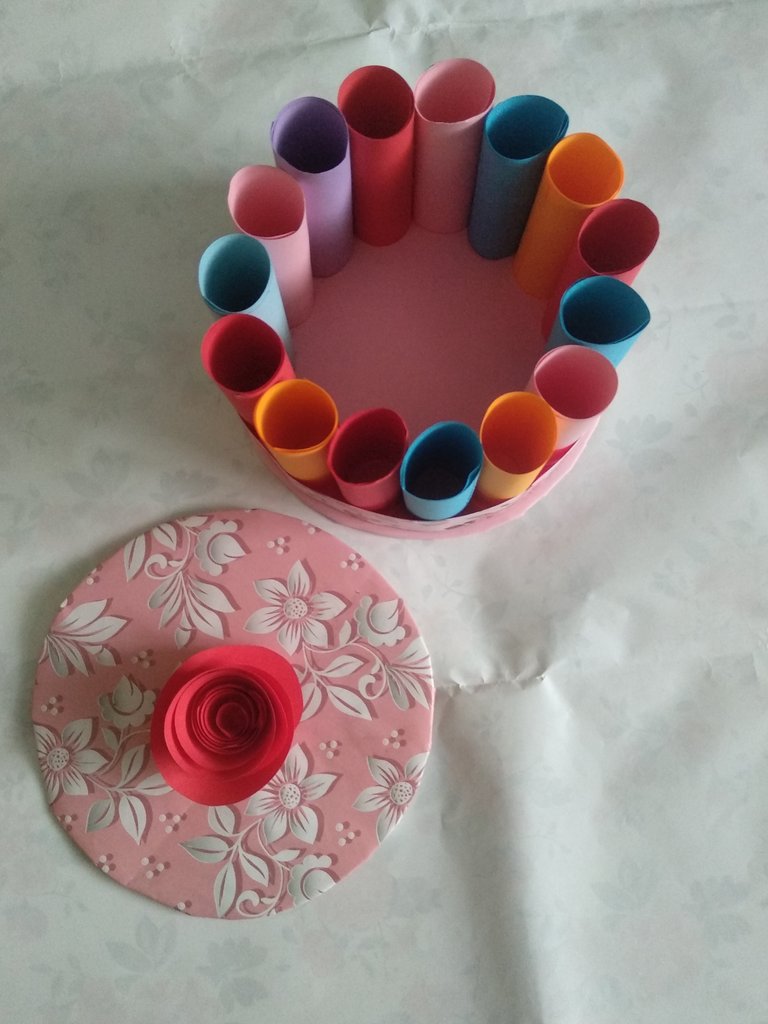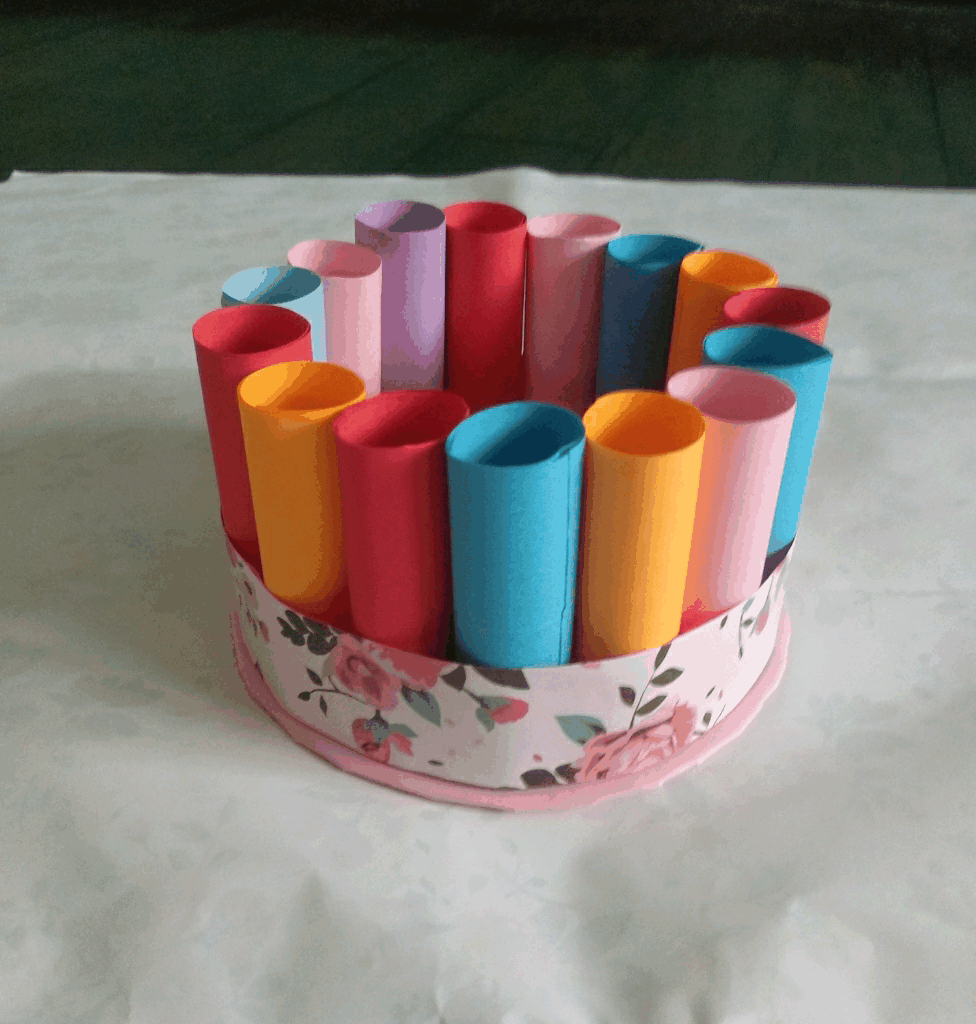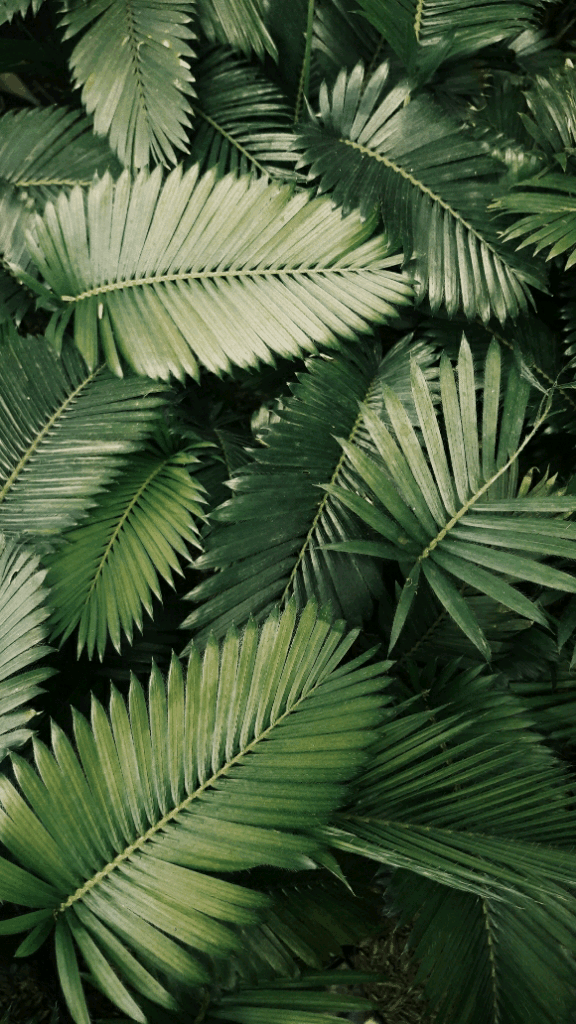 September 24,2022
Written by @asterkame
By my photos & made by me
---
---