Paper Wall Decor,How to Make it
Hello Everyone!
I would like to share a paper wall decoration recipe. Here is one of my ideas made of paper. For this one I need to make flowers, leaves, and branches. It also has a handle.It is decorated with glue on a rectangular cardboard. The necessary materials are not difficult. It is easy to find.
Needed Materials
colored paper
cardboard
glue
scissors
tape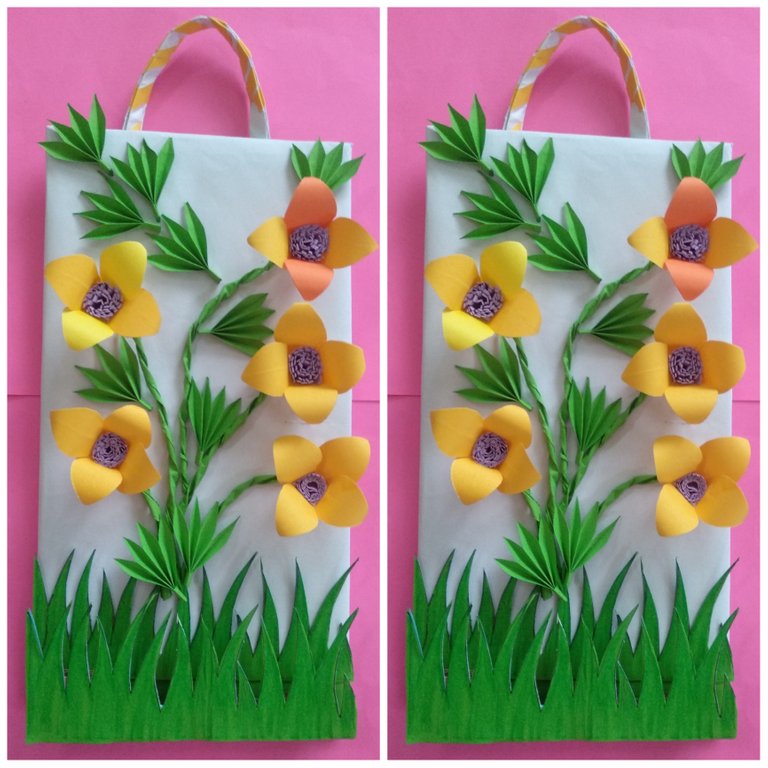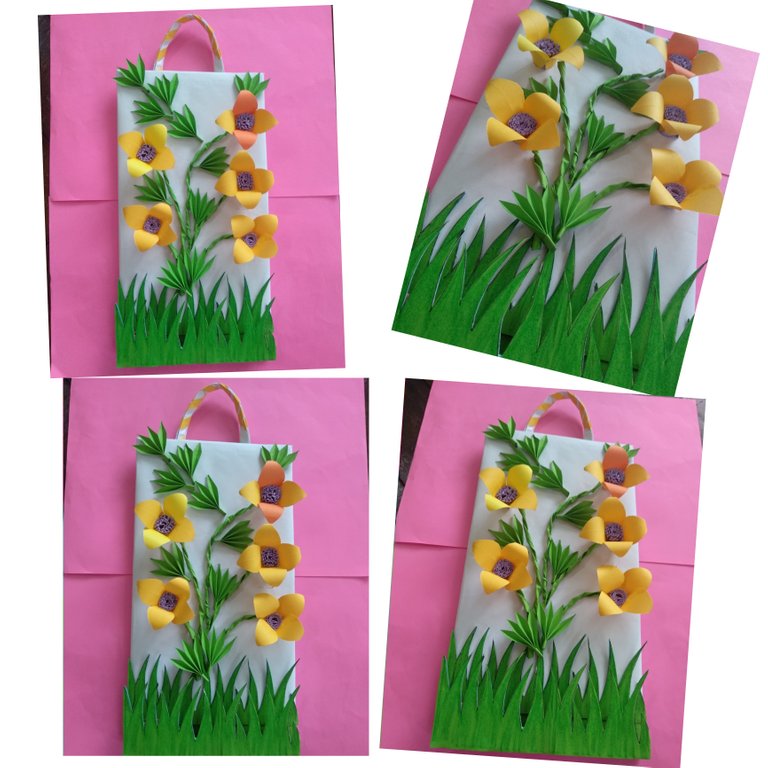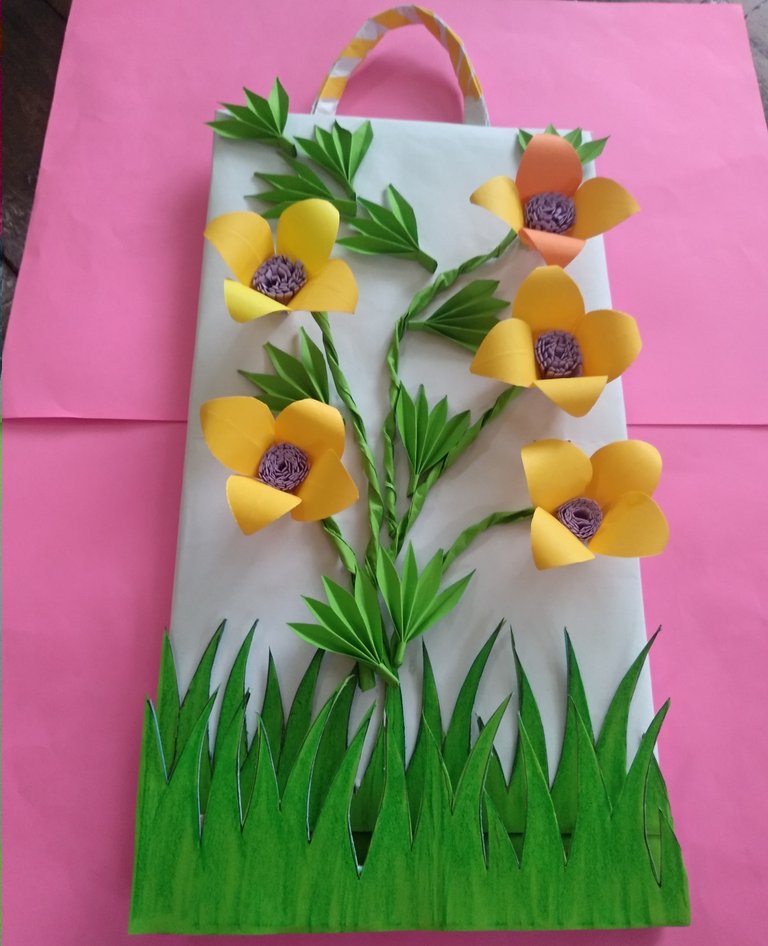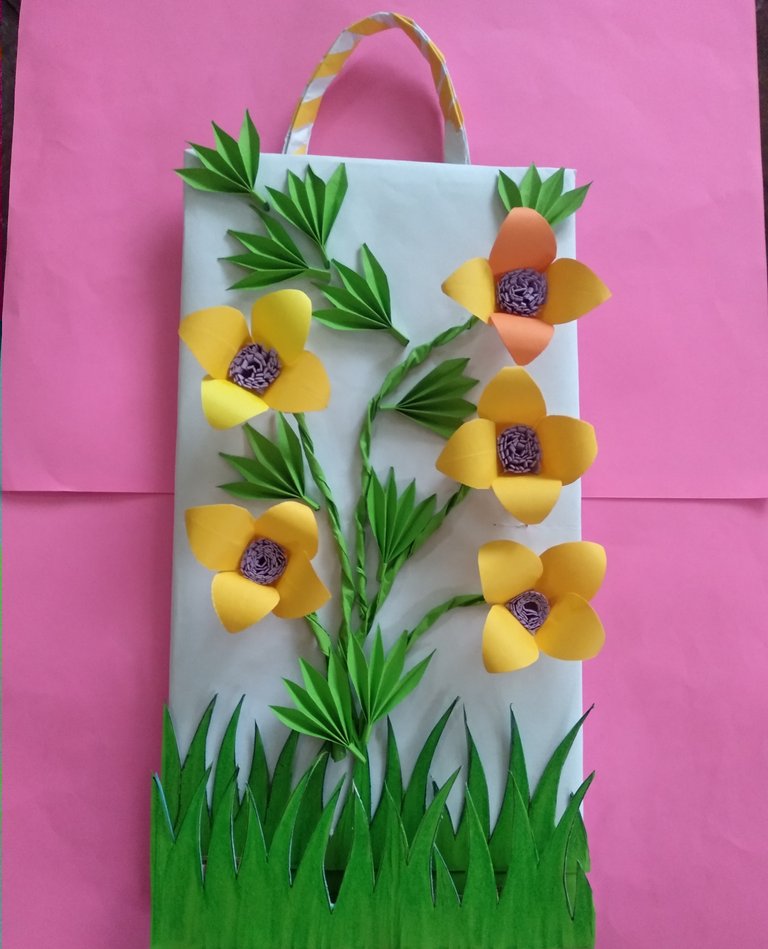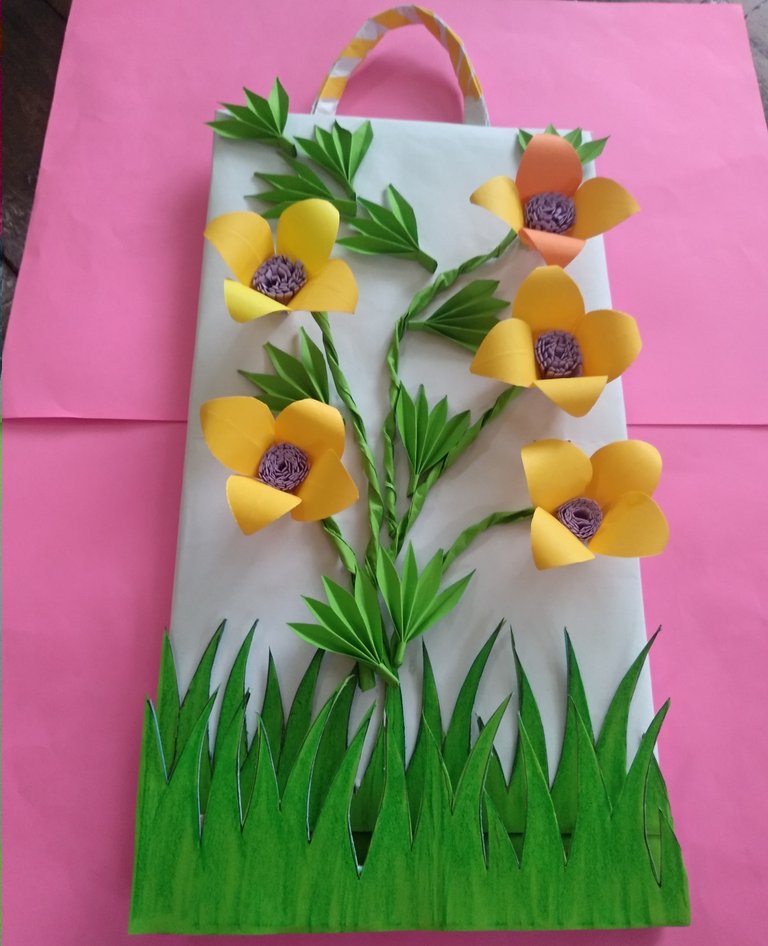 In the first step, the cardboard is cut into squares and glued with white paper. Then, two pieces of cardboard are cut like grass. Glued the cardboard and green paper together. Draw the grass on it.The next step , cut it with scissors. Made two pieces of the same grass.Cut a piece of green paper and glued it on the white cardboard. Then glued two pieces of grass cardboard as shown.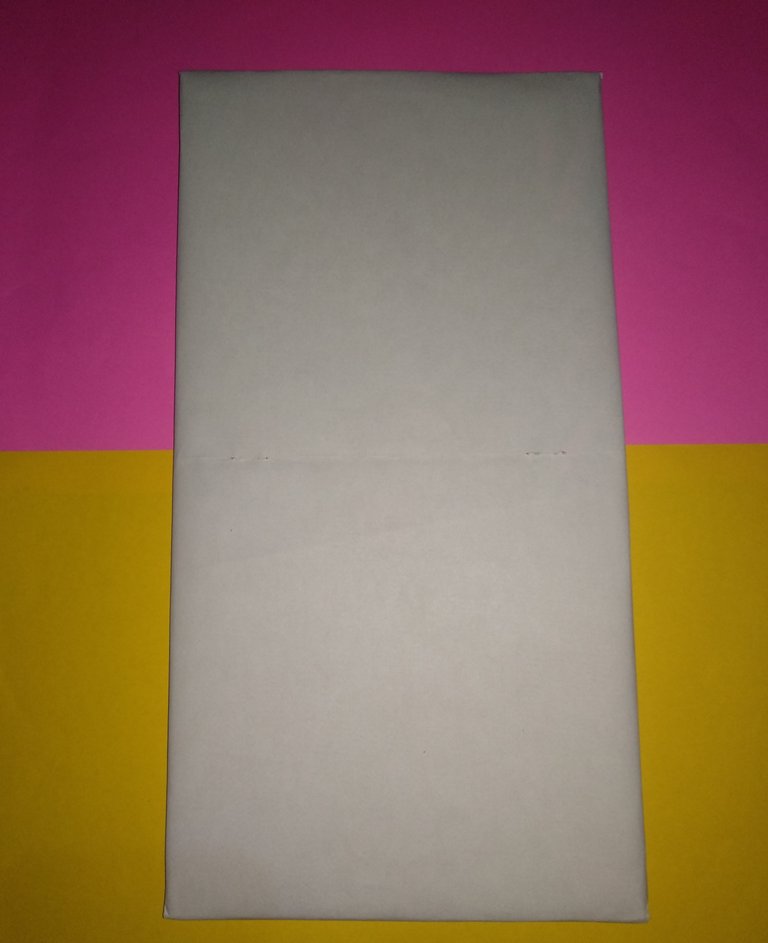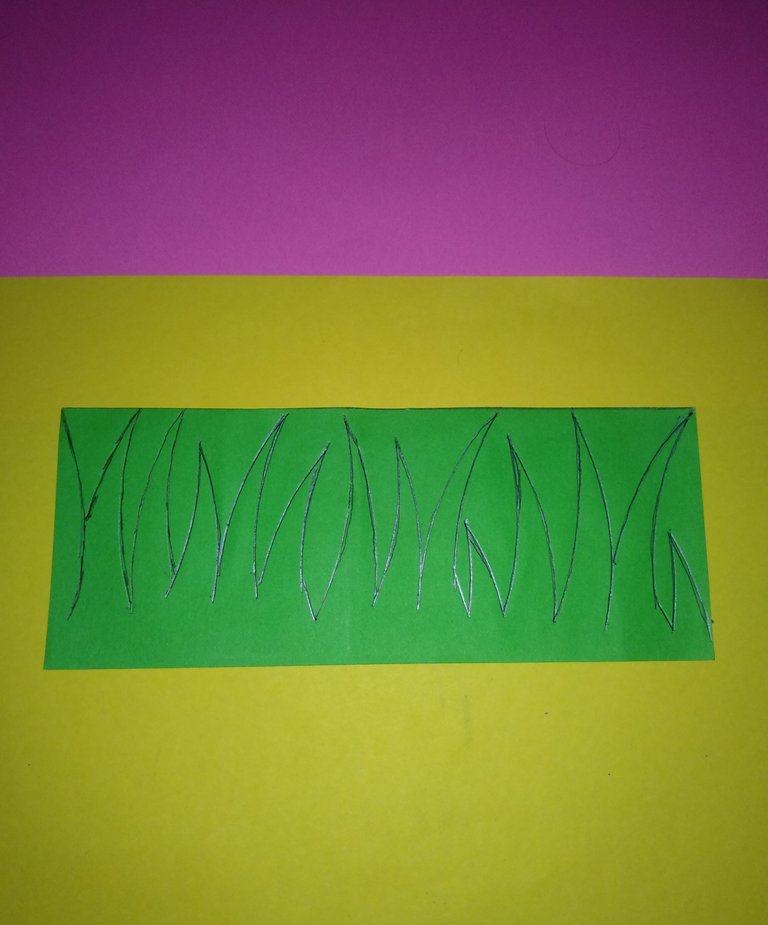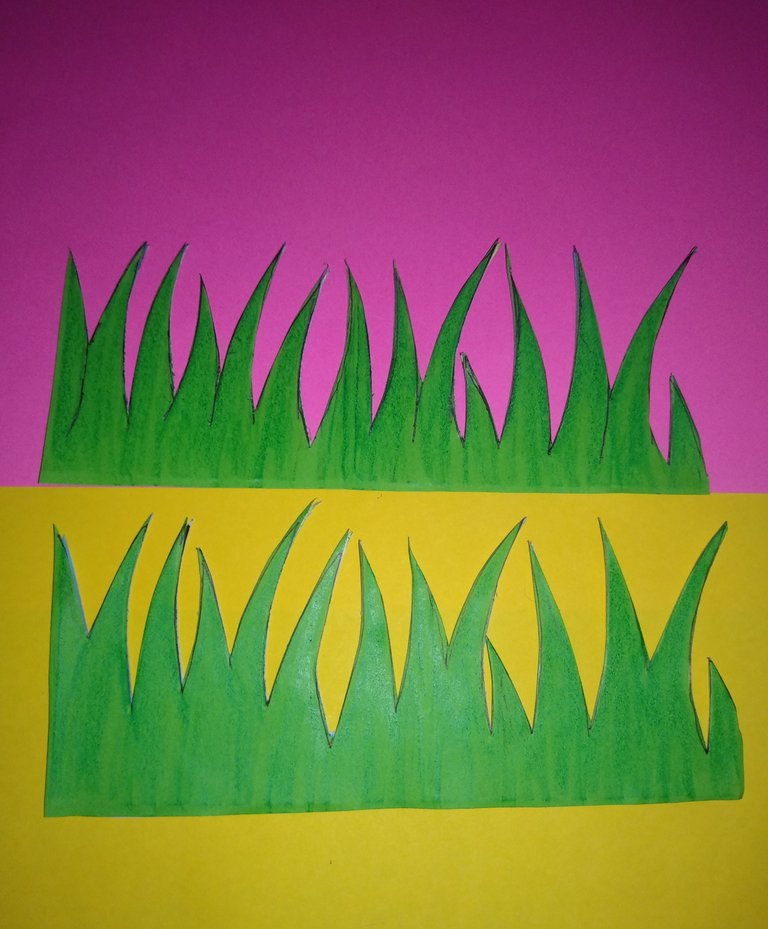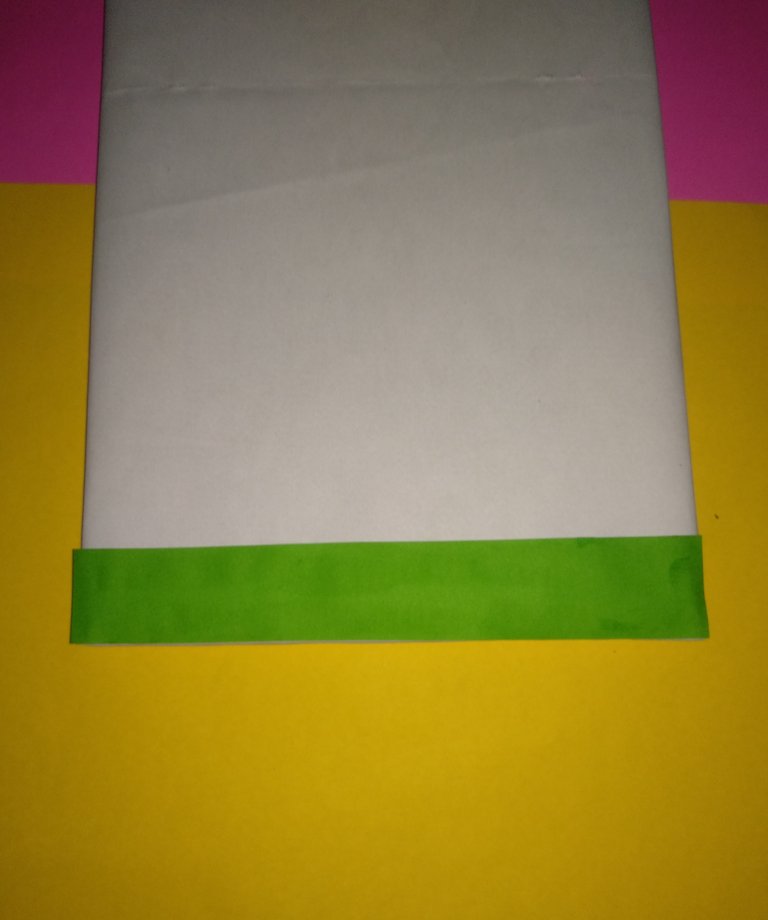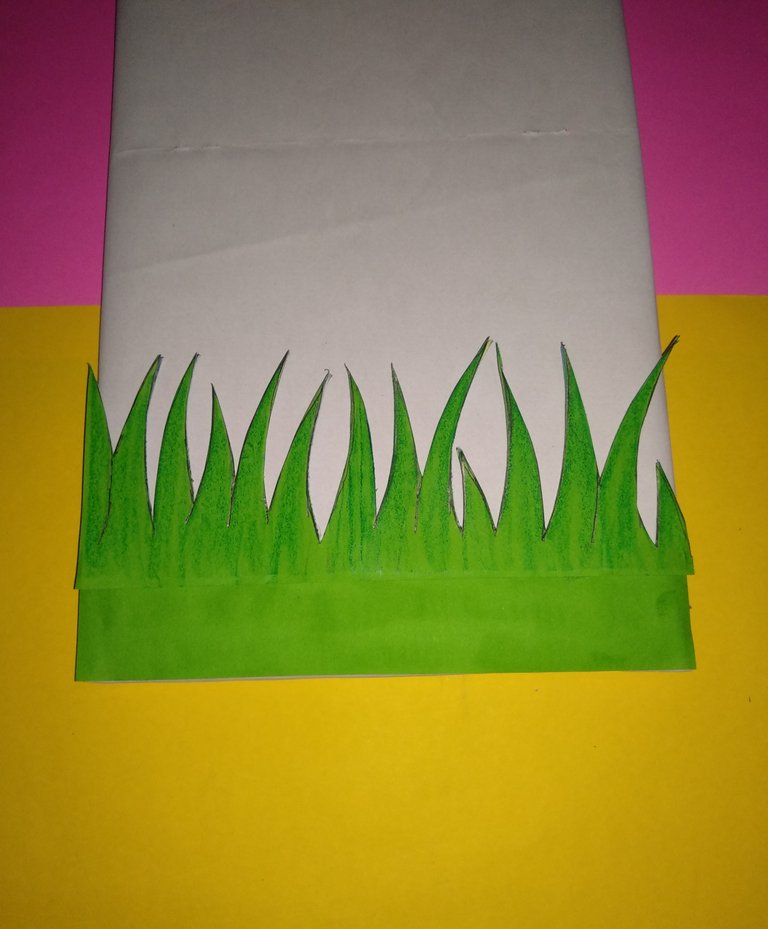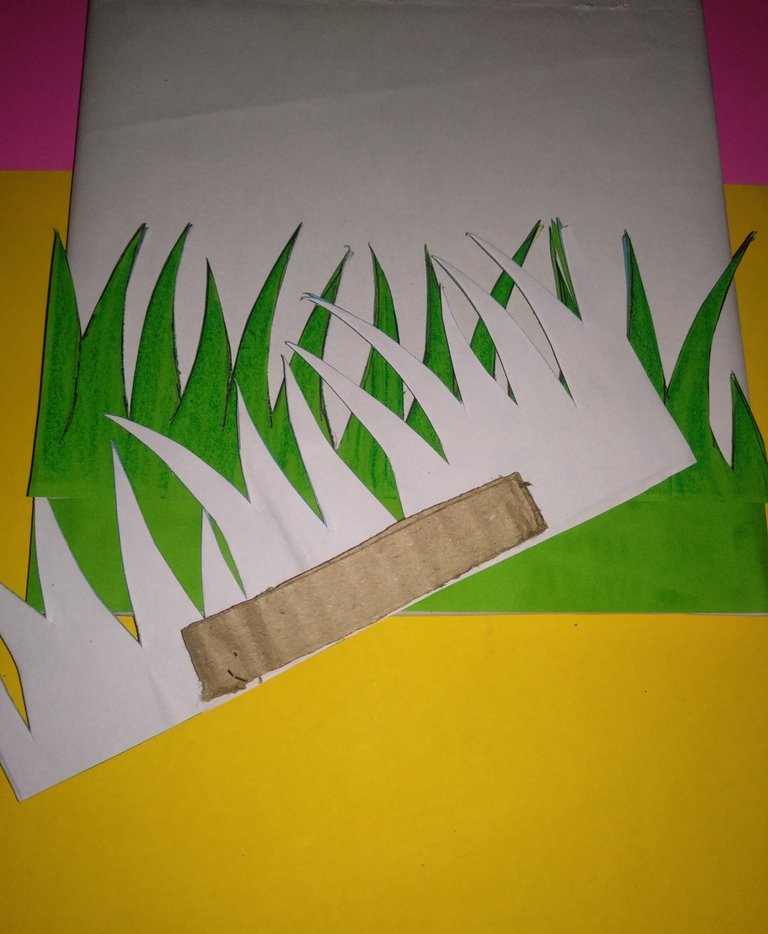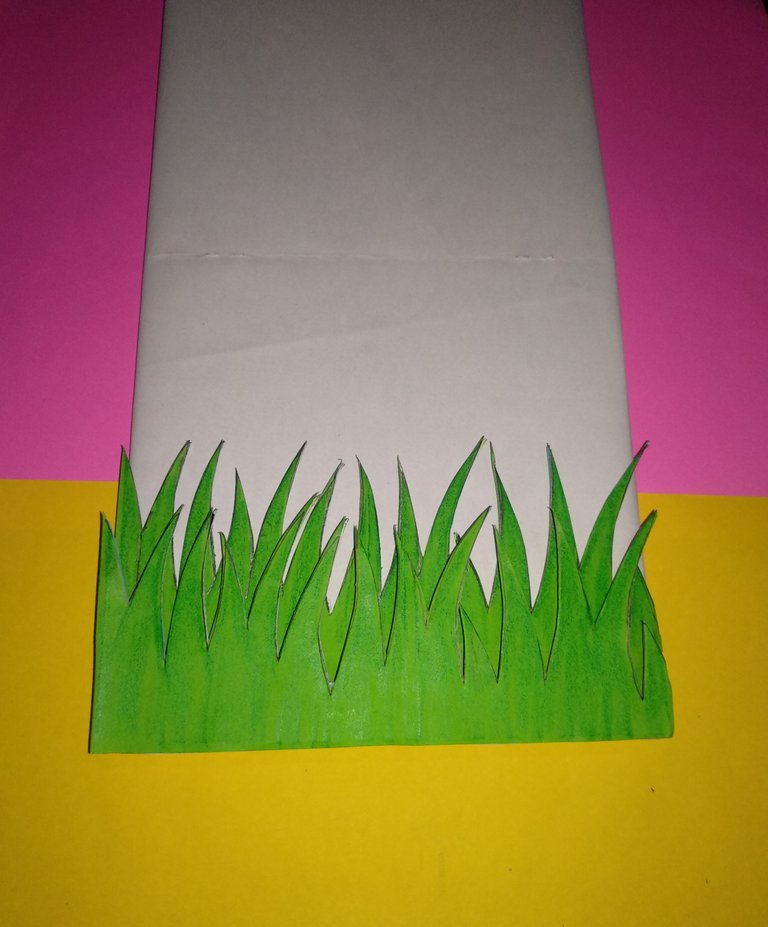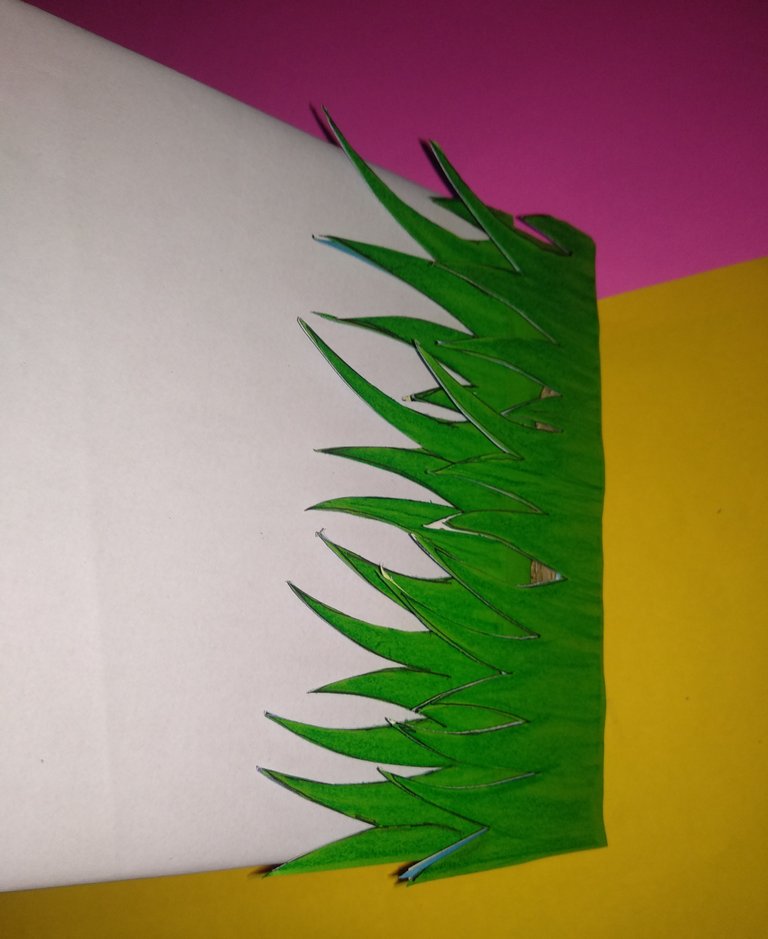 I make flowers and leaves. Each flower needs four petals. The petals are the same size. Cut a piece of purple paper and fold it in half. Cut one side into pieces and glue the other side.Then I folded it and glued it at the end. I continued to glue the petals of the same size. I made five flowers. I cut the green paper for the leaves that's same length and width.Then fold it as shown. Cut one side with scissors and glue the other side with another piece of paper.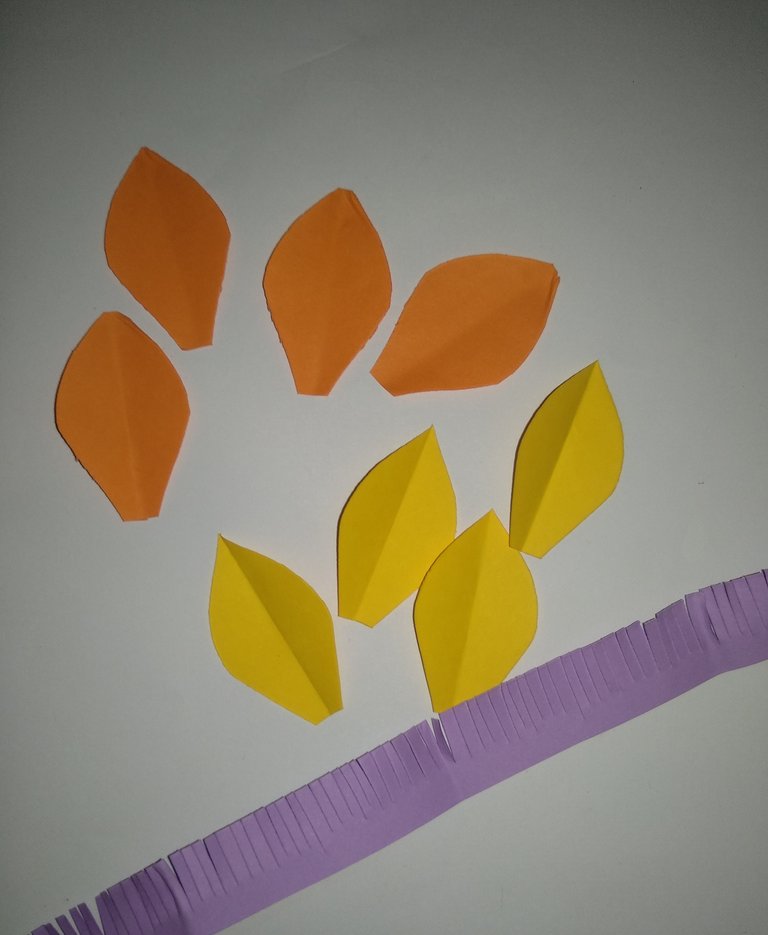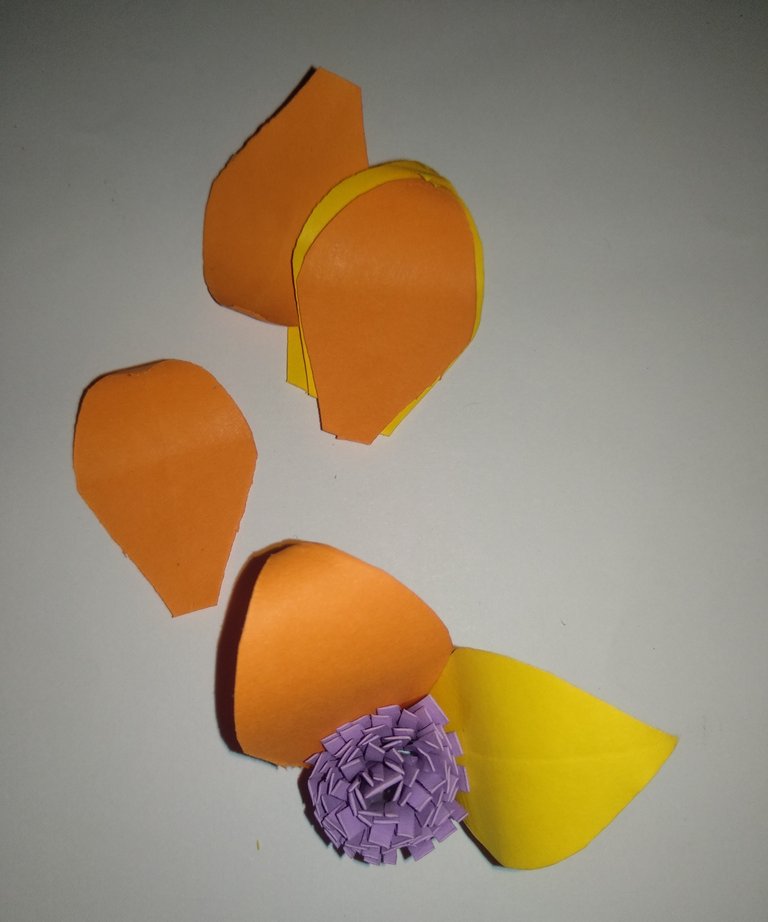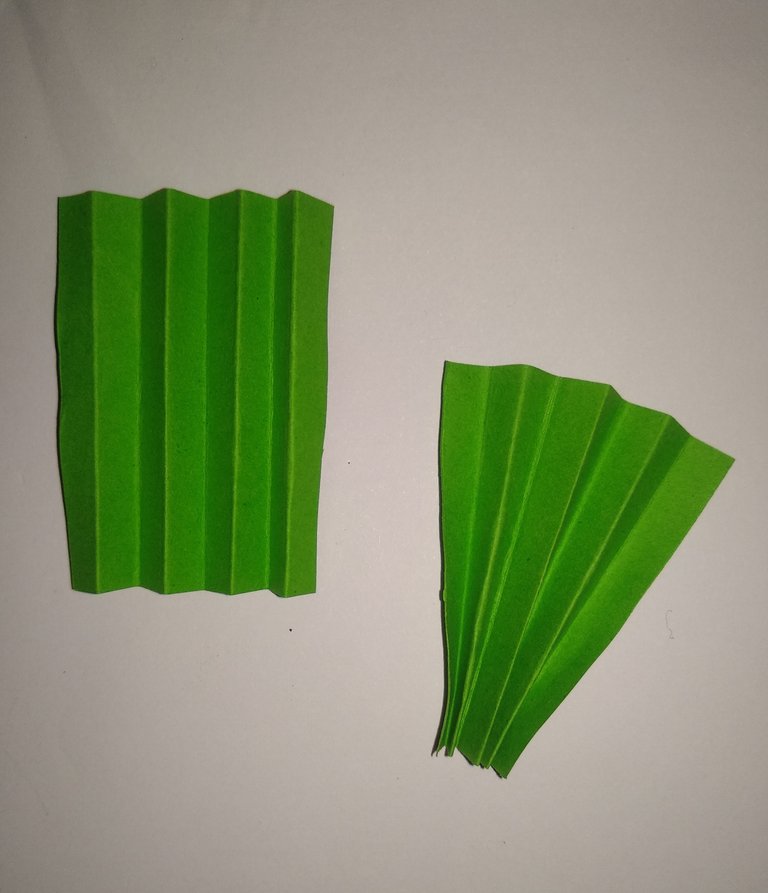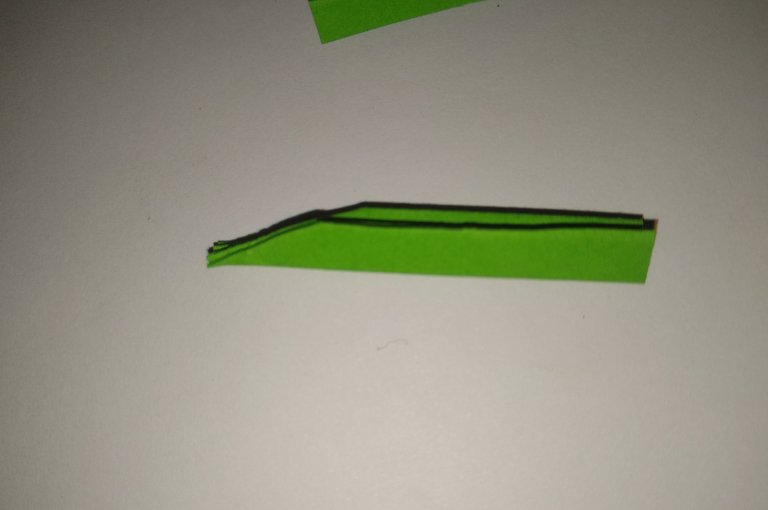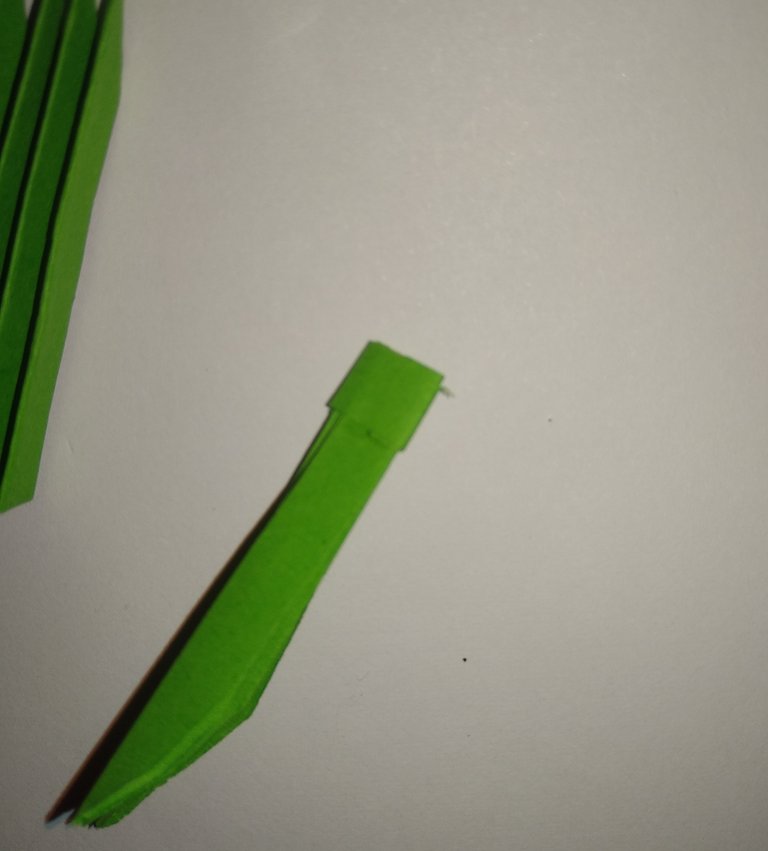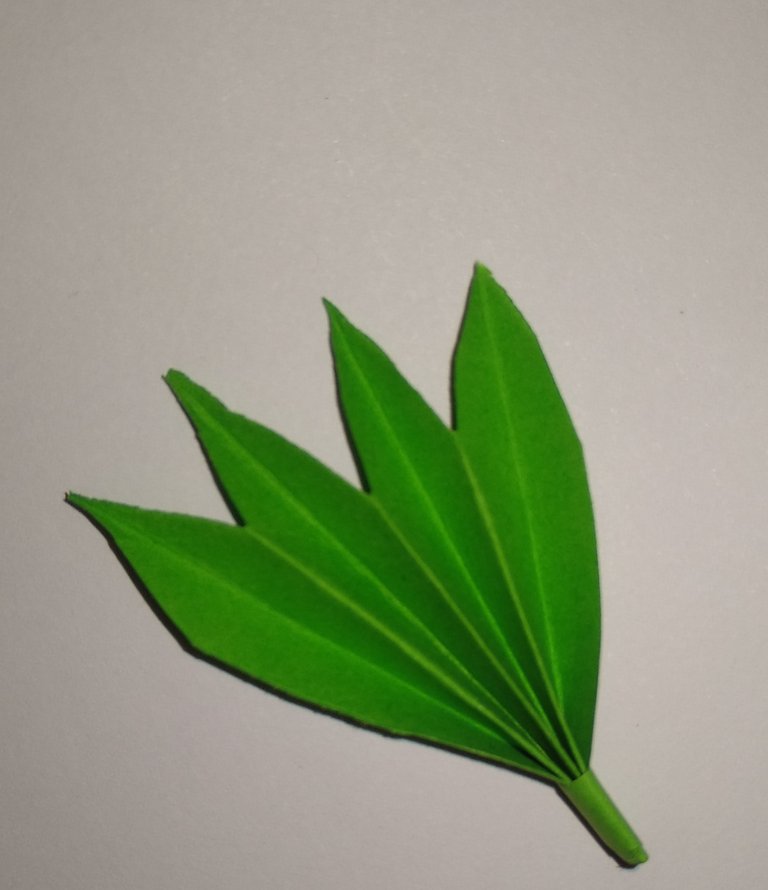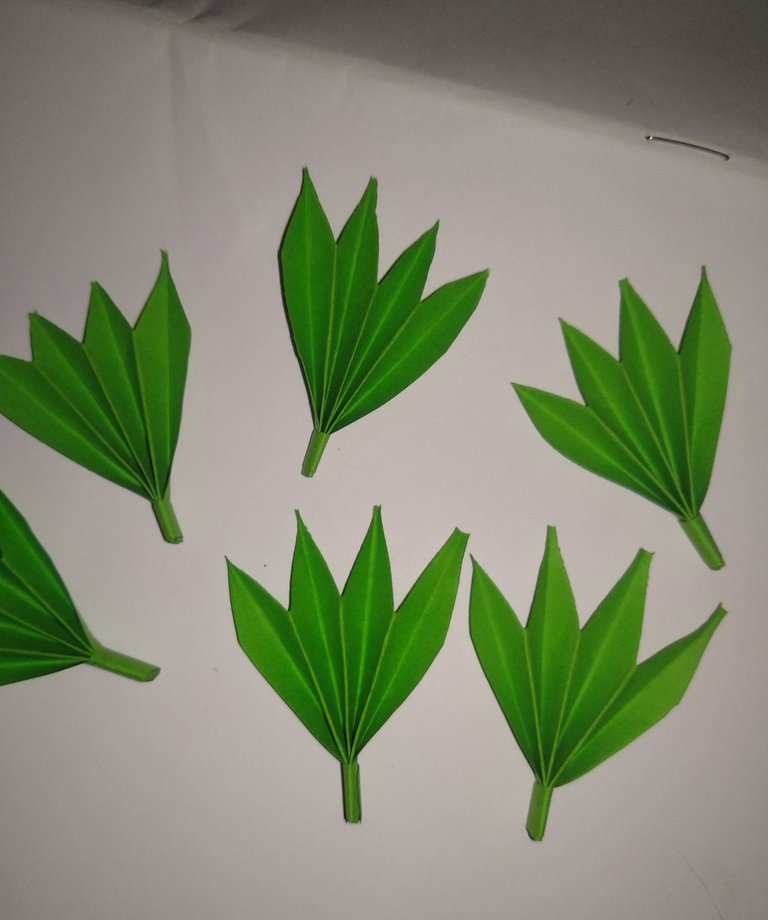 Then I cut green paper and tied it like a string. I glued it with flowers and leaves on white cardboard.I cut white paper, glued it with yellow paper on one side, and then made two rolls of paper. The two rolls were glued to the back of the cardboard as shown in the picture. It was handle. This paper art can be decorated or hung on the wall. Thank you very much for reading my post to the end.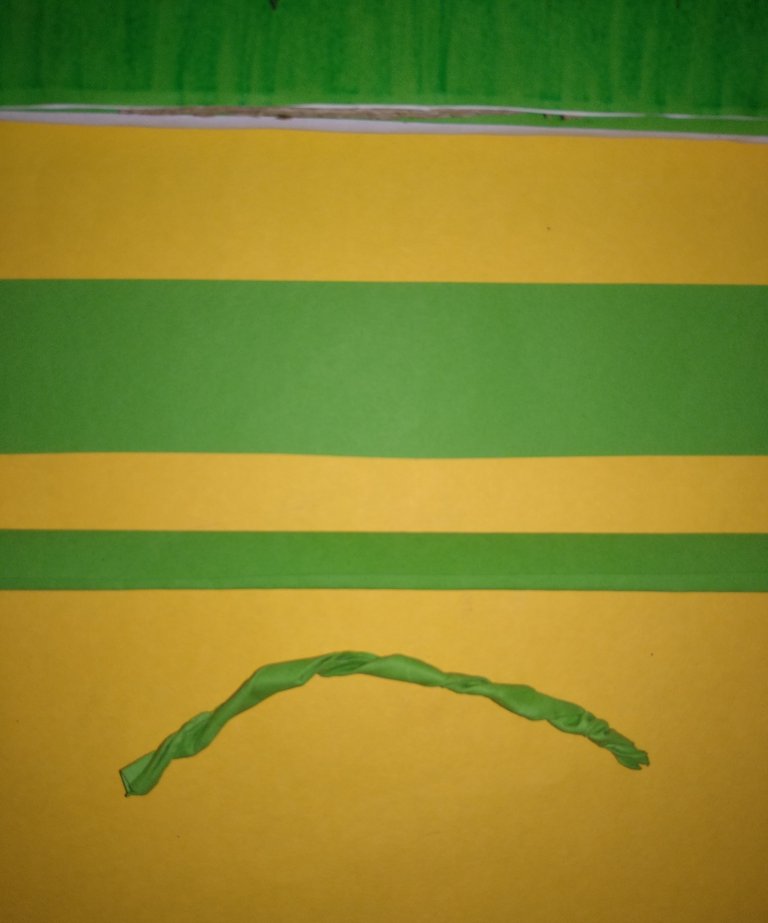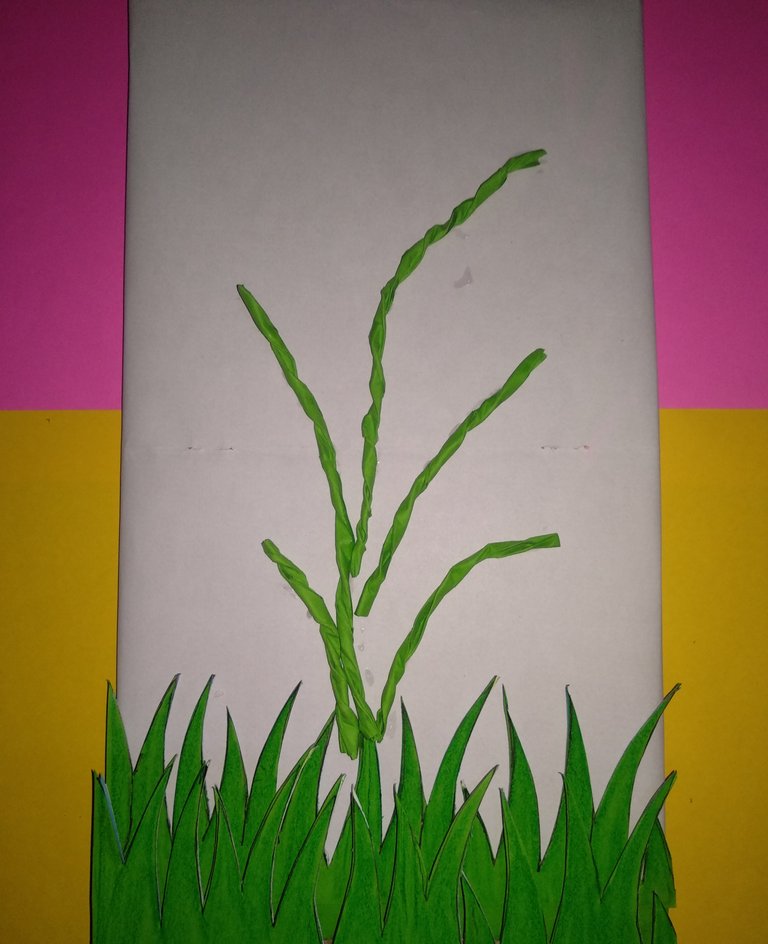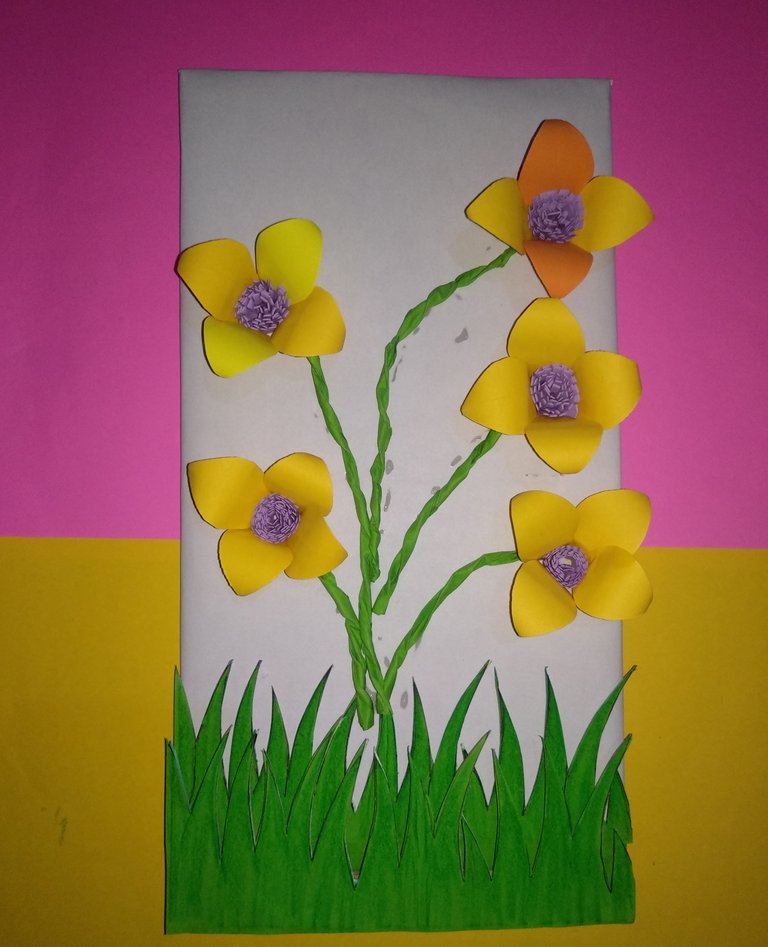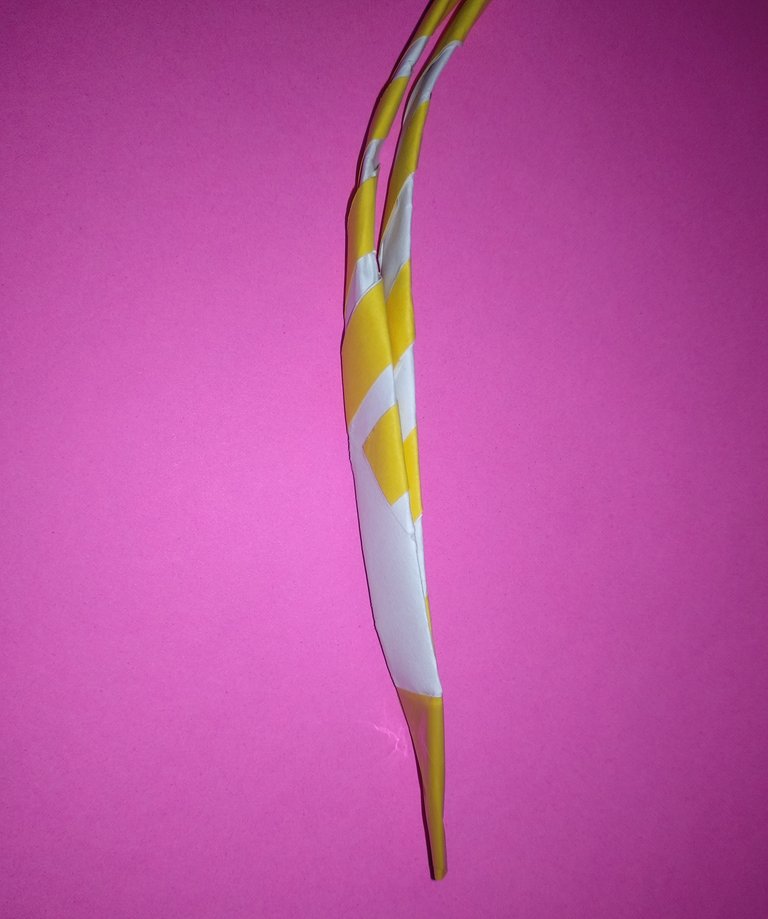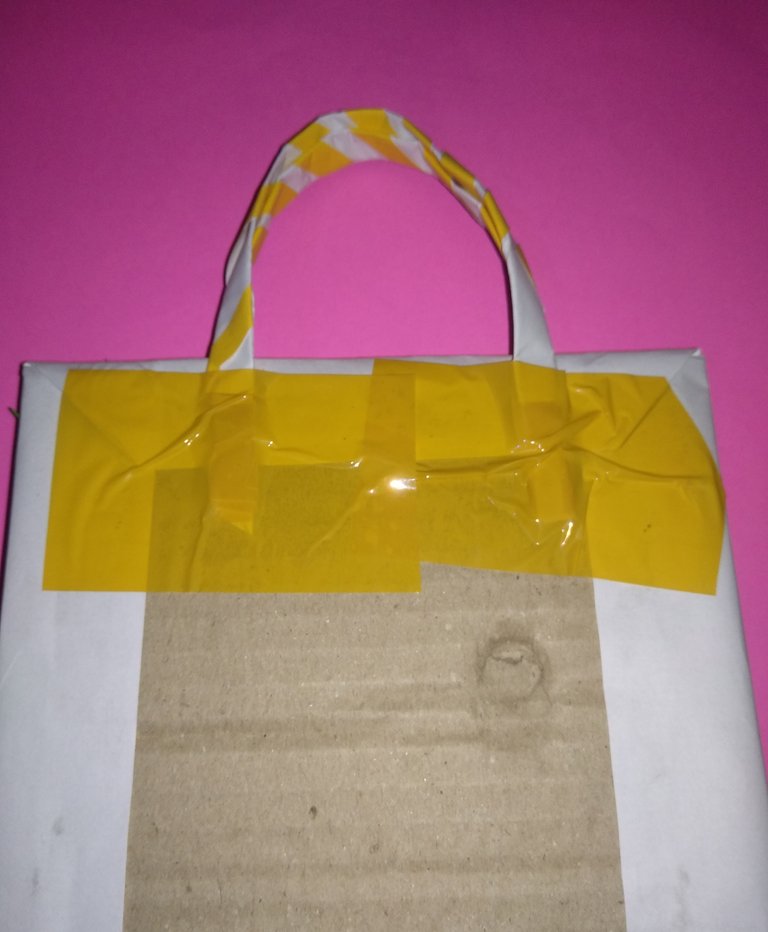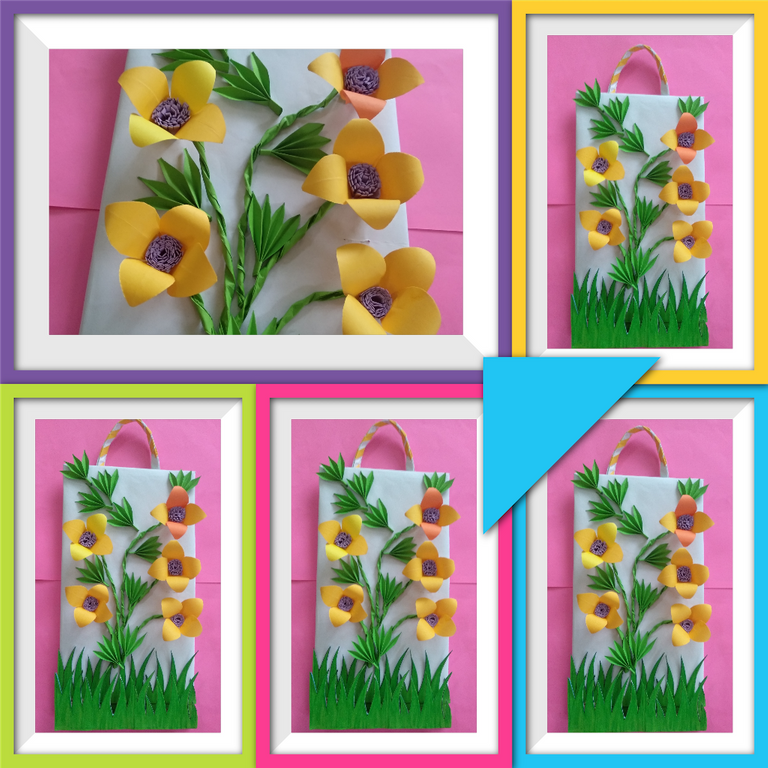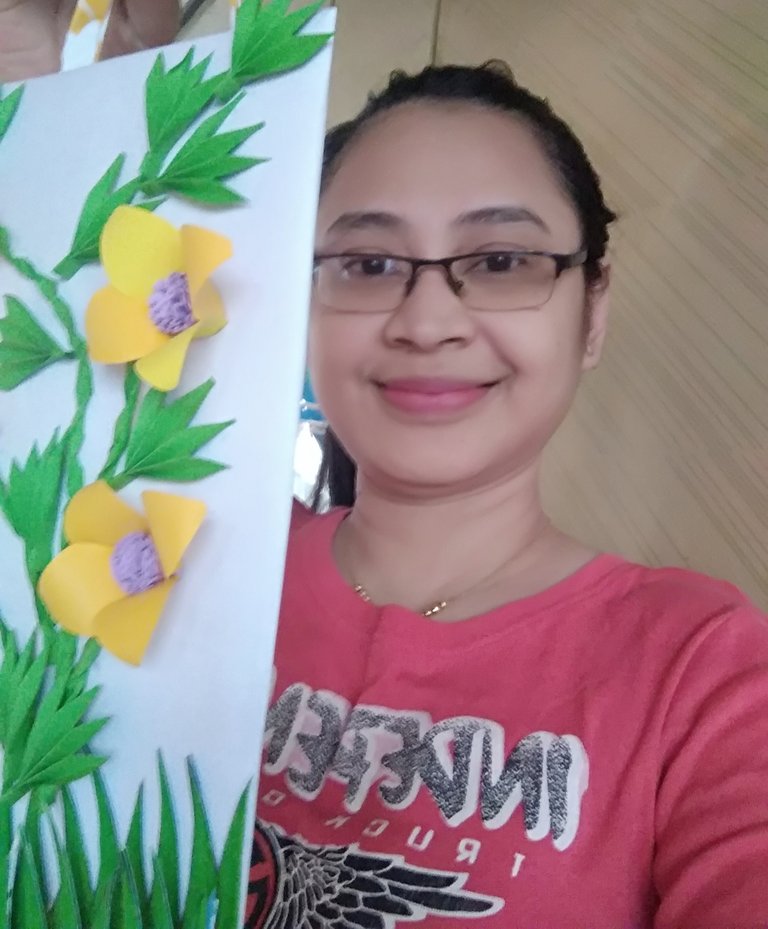 Written by @asterkame
By my photos & made by me
---
---