Hunting for autumn impressions in the Niepołomice Forest.
For hundreds of years, notables and successive Polish kings spent a lot of time in these forests hunting, especially when Krakow was Poland's capital. From Krakow to Niepołomice Forest is only about 20 kilometers. The place was so popular that in the 14th century, King Casimir the Great built a castle nearby - it served as a hunting palace.
Today we, ordinary people, come here to take a break from the hustle and bustle of the city.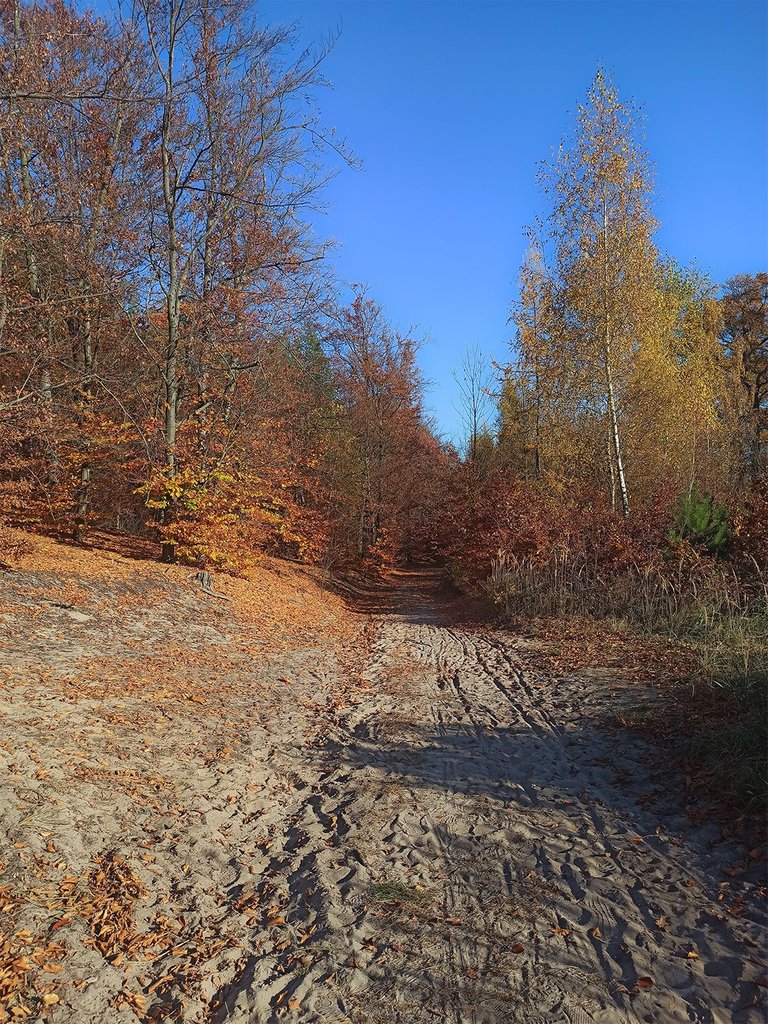 I visited the forest a week ago. Some leaves were still in the trees, but autumn had already changed robes. The golden leaves turned reddish-brown, and a thick, rustling carpet was forming on the ground.
Wading through fallen leaves is mesmerizing!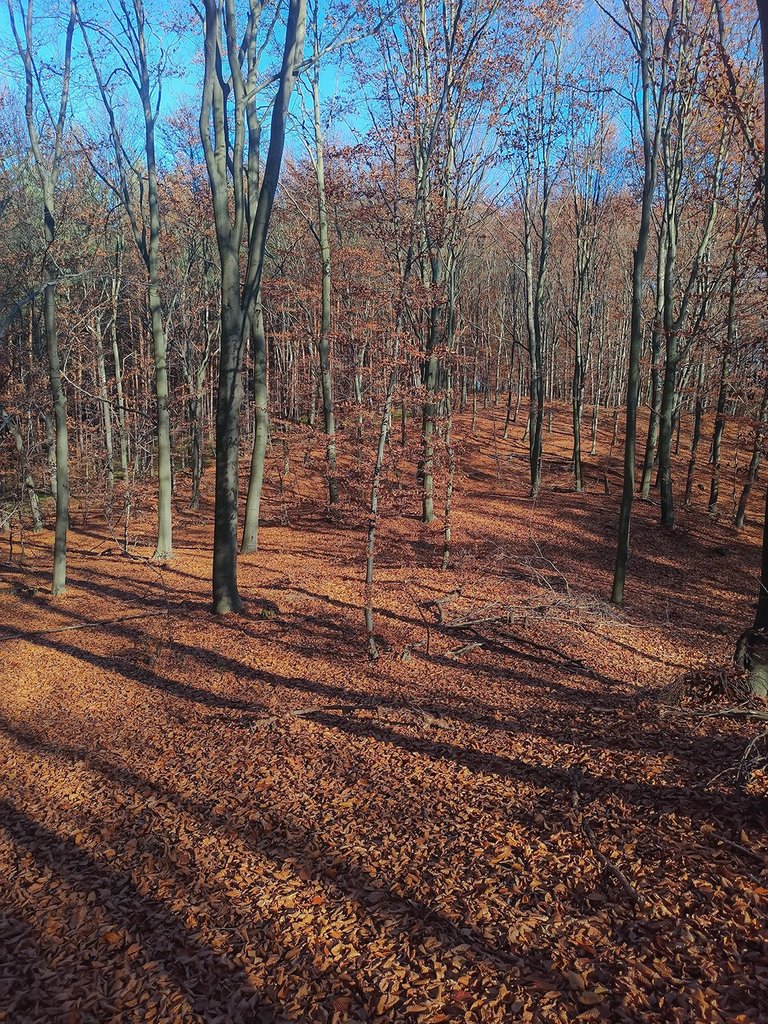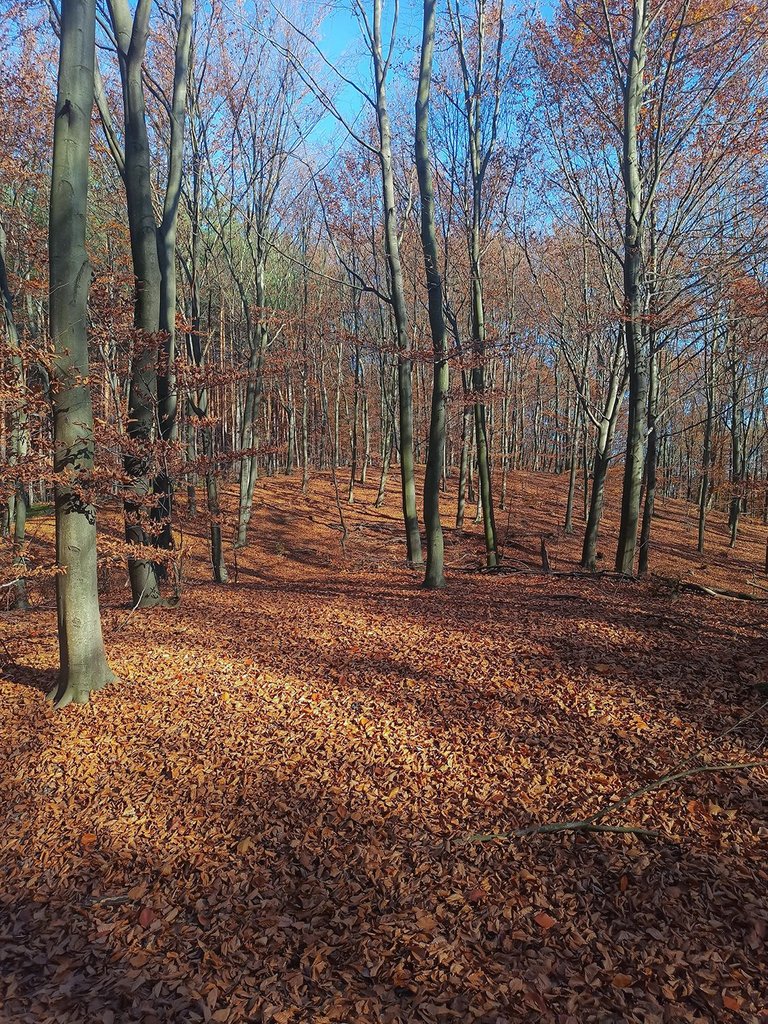 We say "golden autumn," but it comes in all colors and forms.
I found red...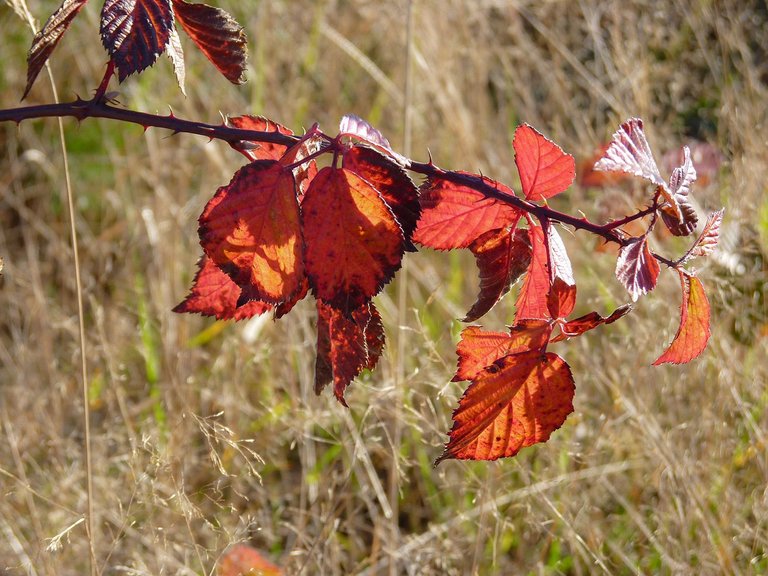 yellow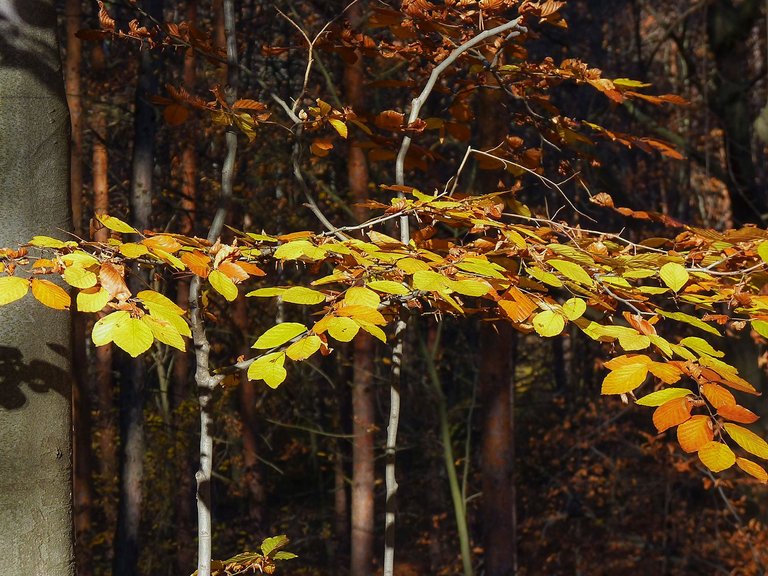 ... and brown. These looked like shells.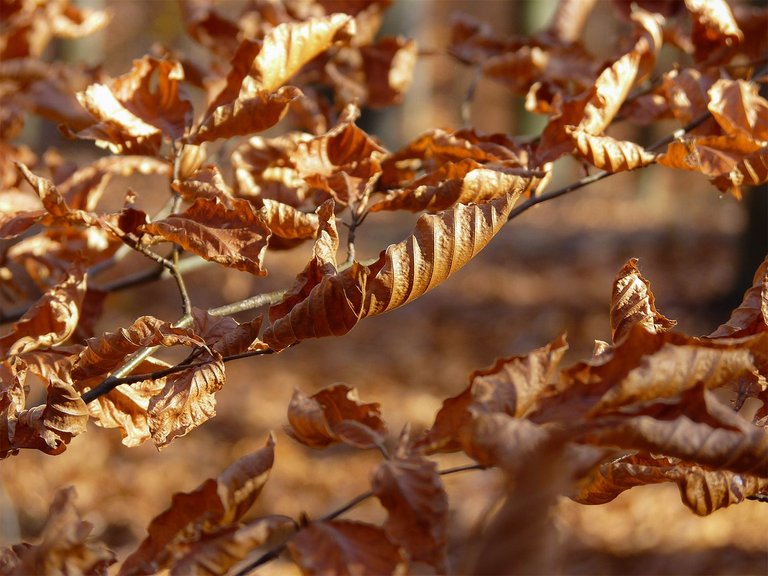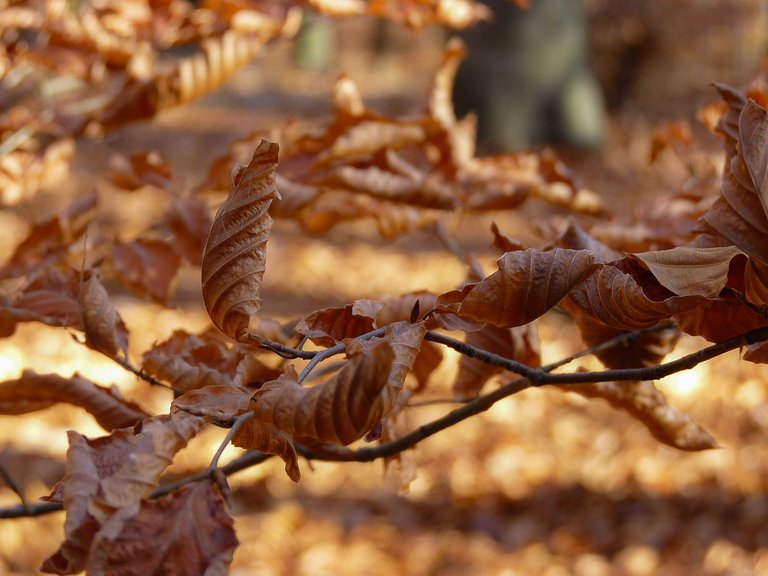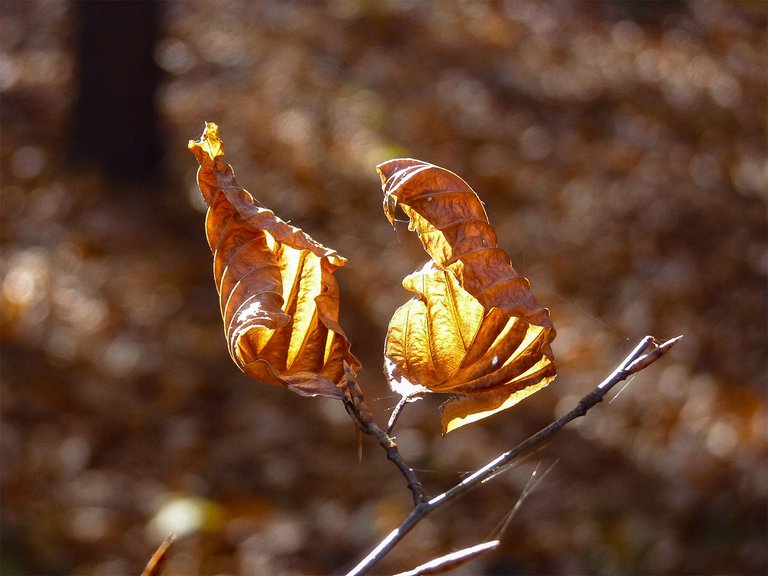 I found also a lot of green in this autumn landscape. And it was surprisingly fresh, almost spring green - as if different seasons were mixing here.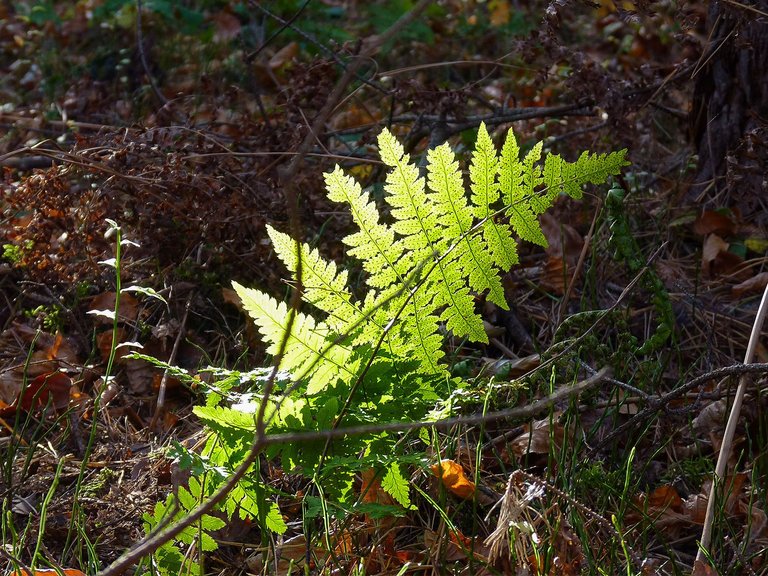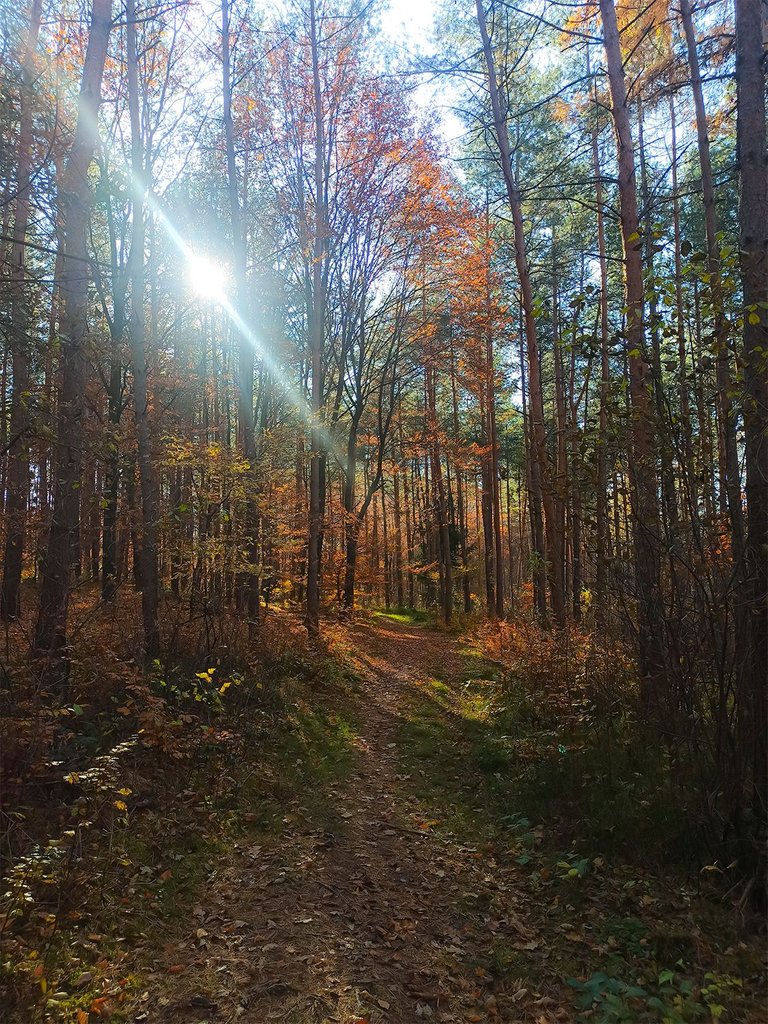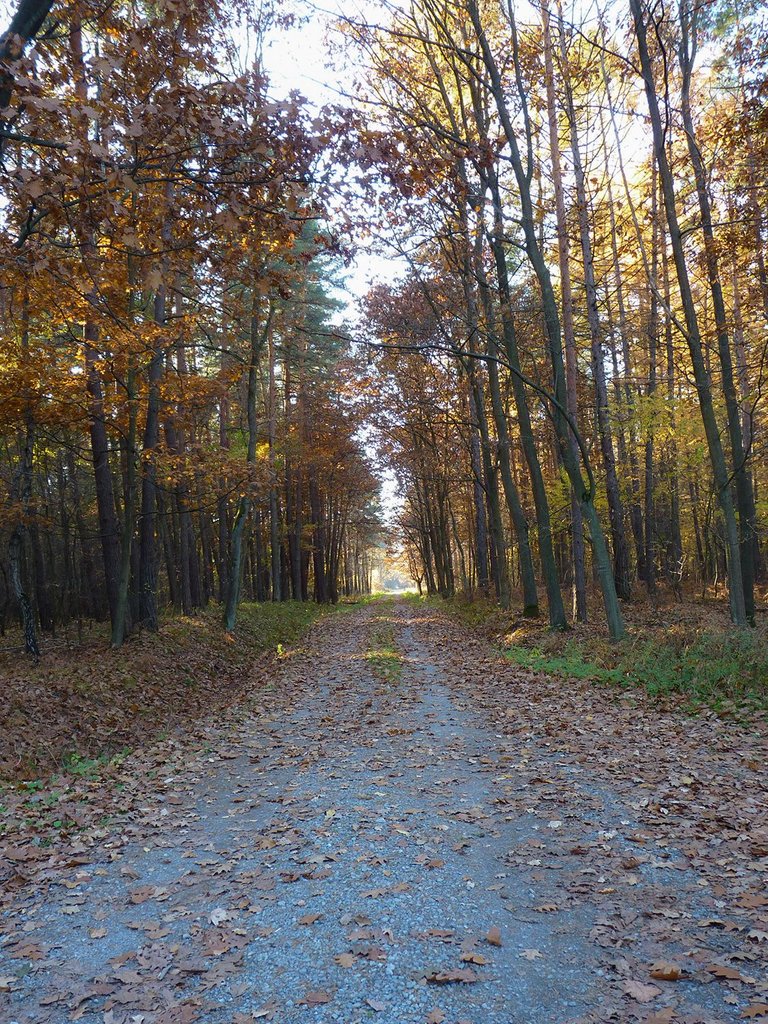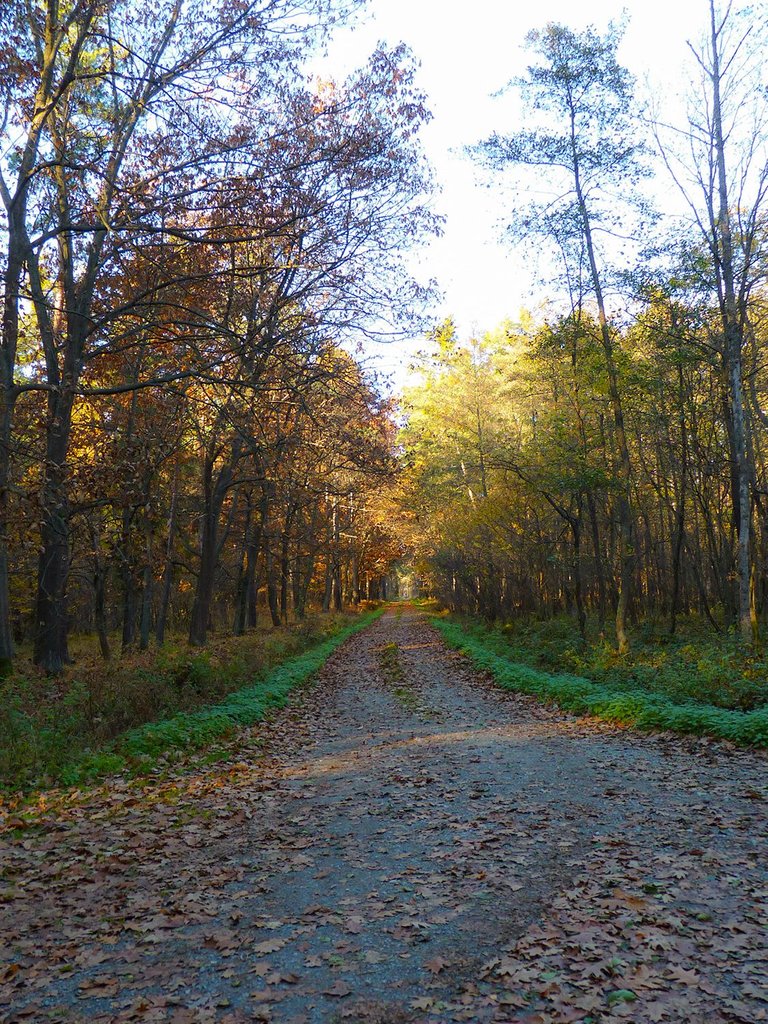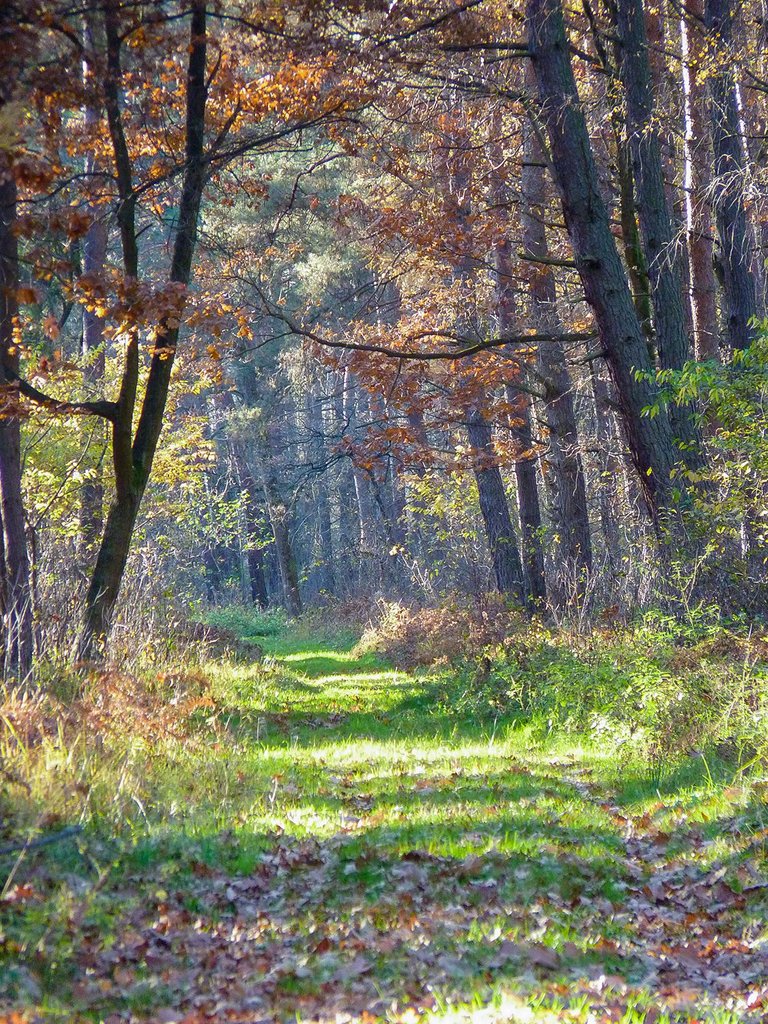 There are a lot of paths in the Niepołomicka Forest, intersecting at right angles - like streets in New York ;)
Thanks to this, you can walk in the forest endlessly, and if you want a break from people, you just need to turn into a less popular path. It is pretty easy to meet wild animals here; last year, I met a herd of deer. I was so surprised that I didn't even think about taking pictures.
This little friend was easier to hear than to spot :) It was a woodpecker for sure, but I don't know exactly which species.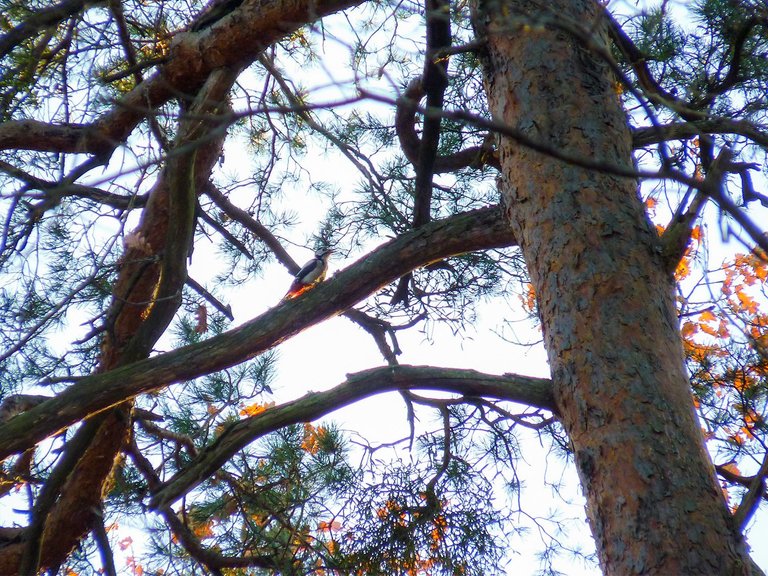 The setting sun showed that it was time to look for a way out of the forest.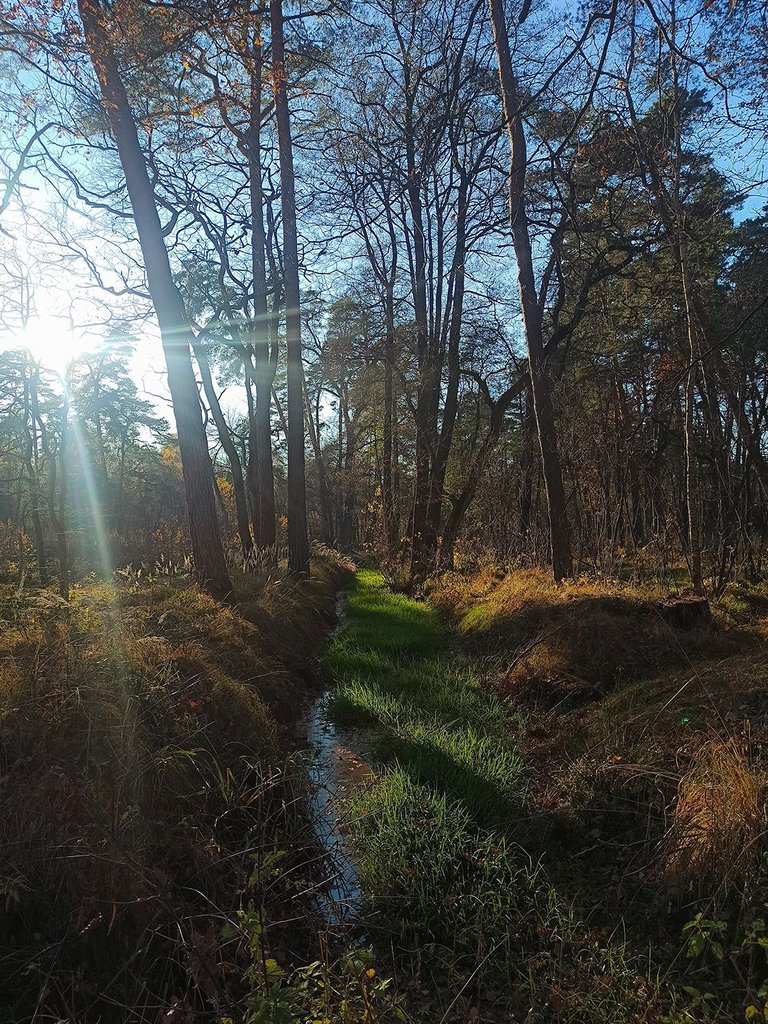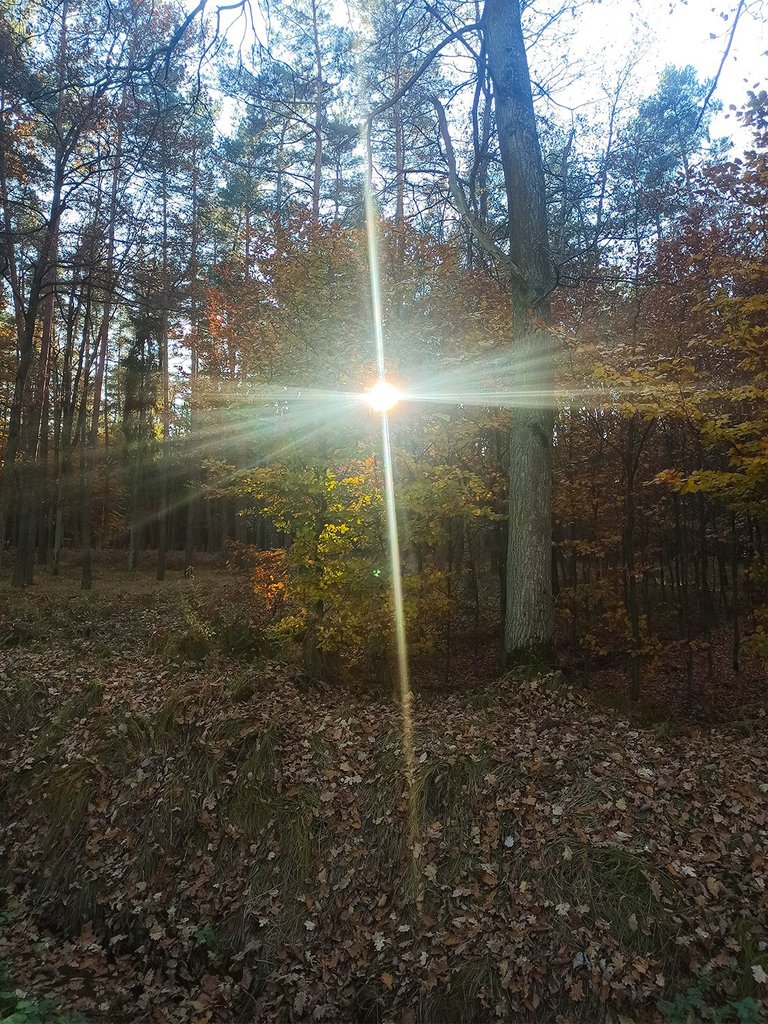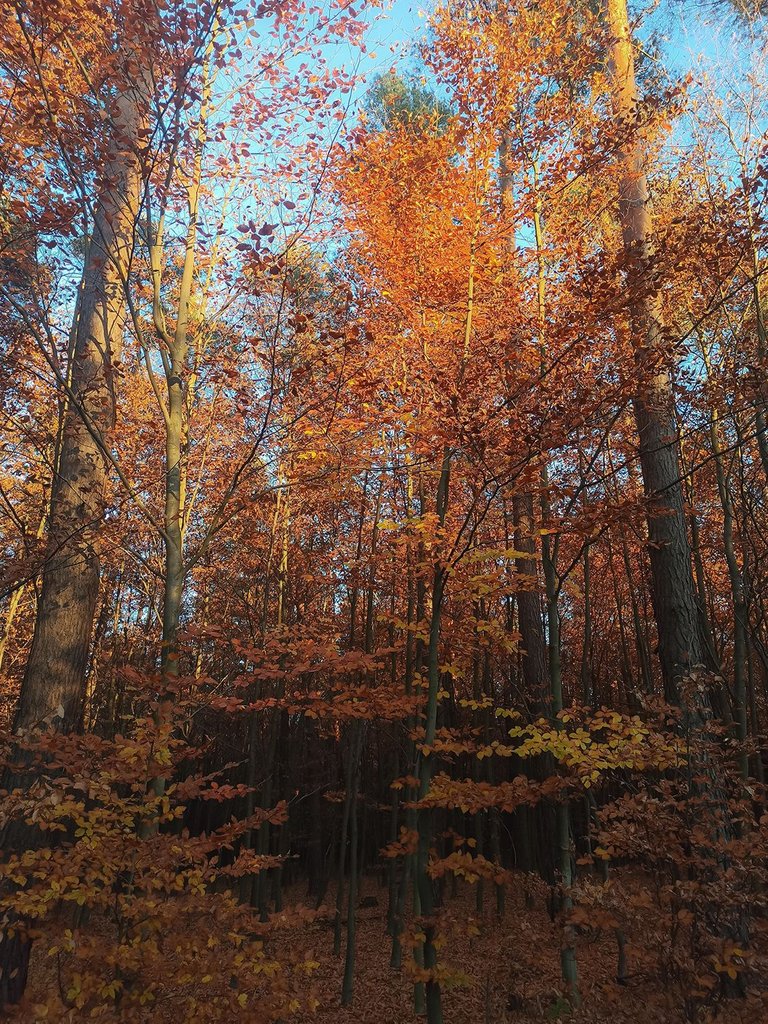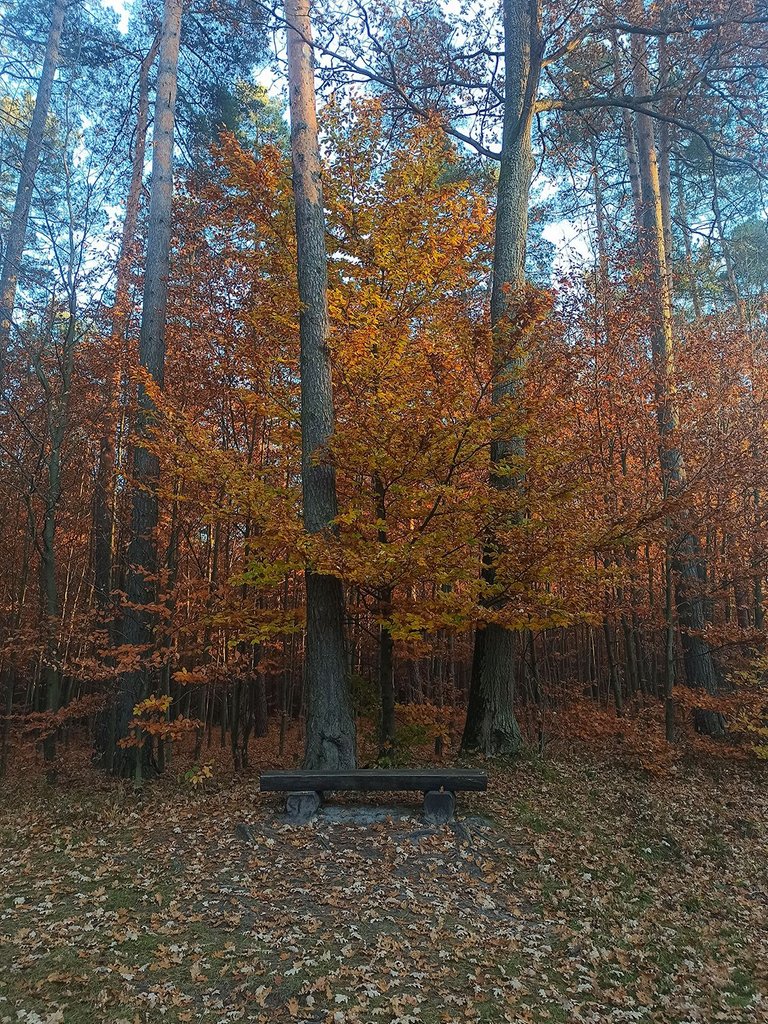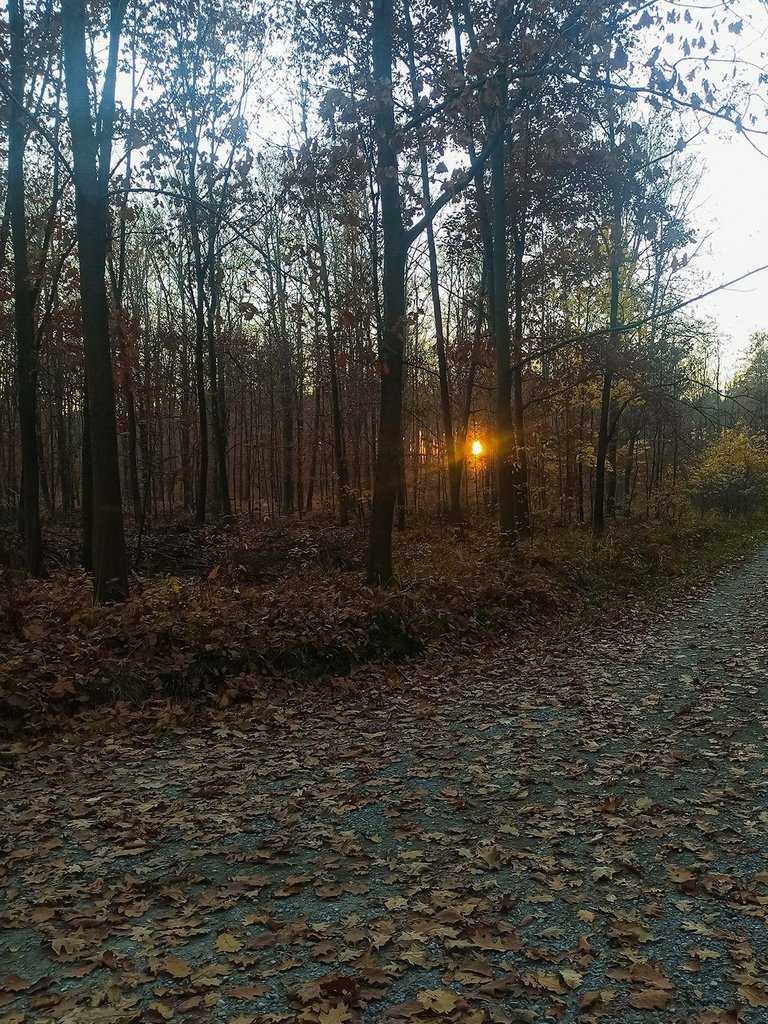 It is how it was ten days ago. The golden autumn is slowly going away; the world becomes monochromatic. The time when we appreciate every interesting detail is coming. I like the change of seasons; each one has something unique to offer.

--- Thanks for stopping by! --- @astinmin
I'm the only author of the text and photos.

---
---