BOOKREVIEW: La Enviada / The Envoy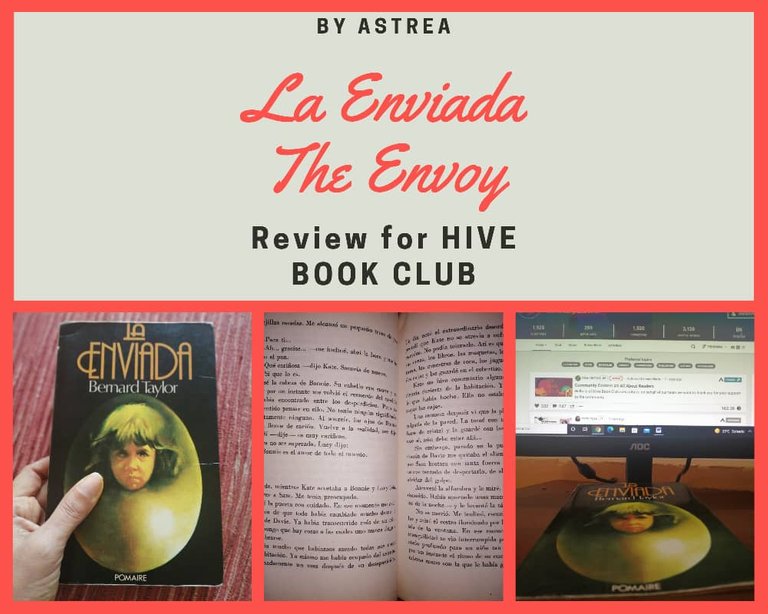 ---
Primero apareció la mujer. Después llegó la niña. Más tarde apareció la muerte.
---
First the woman appeared. Then came the girl. Later, death appeared.
---

Hola a todos, un gusto saludarlos amigos lectores de Hive Book Club, hoy les traigo una breve reseña de una novela que me marcó en mi adolescencia, tanto que recuerdo que la leí en una noche, ya que no podía parar de hacerlo. Aunque a medida que avanzaba en la lectura la impotencia ante los acontecimientos que padecían los personajes se apoderaba de mí, las ganas y esperanzas de leer un desenlace feliz me hacían continuar.
Se trata de La Enviada, del autor británico Bernard Taylor. Una novela de suspenso que me resultó muy emocionante en su momento. Por lo antigua que es, supongo que muchos la habrán leído ya. La edición que leí para Suramérica fue de Ediciones Pomaire, y el libro consta de 269 páginas.
El género podría catalogarlo como suspenso, recuerdo que lo leí cuando tenía 16 años y luego lo volví a leer recientemente. Obviamente, en su momento el impacto inicial fue diferente, luego de leerlo nuevamente recordé mis primeras impresiones a lo largo de la emocionante trama.
Hello everyone, a pleasure to greet you, my friends readers of Hive Book Club, today I bring you a brief review of a novel that marked me in my adolescence, so much so that I remember that I read it in one night, because I could not stop reading it. Although as I progressed in reading the impotence of the events suffered by the characters took over me, the desire and hope of reading a happy ending made me continue.
It is The Envoy, by British author Bernard Taylor. A suspense novel that I found very exciting at the time. Because it is so old, I suppose that many of you have already read it. The edition I read for South America was from Ediciones Pomaire, and the book is 269 pages long.
The genre could be categorized as suspense, I remember I read it when I was 16 years old and then I read it again recently. Obviously, at the time the initial impact was different, after reading it again I remembered my first impressions throughout the exciting plot.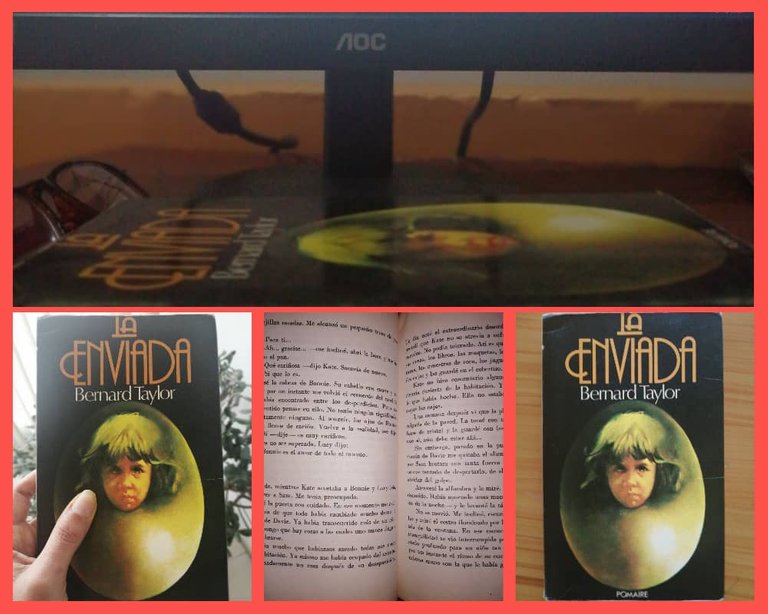 Todos en algún momento hemos oído hablar de la estrategia del pájaro cuco, unas curiosas aves de color gris con blanco generalmente. La hembra de la especie al momento de la puesta de sus huevos, sale en busca de algún nido que no tenga vigilancia, entonces deja sus huevos allí para que sus crías sean empollados y luego alimentados por los padres sustitutos… Pero no todo acaba allí, los polluelos del cuco cuando salen del cascarón expulsan o lanzan del nido a los otros huevos que están a punto de eclosionar, de modo que ellos terminan quedando en su mayoría, recibiendo todos los cuidados y atención de los padres que ni se enteran de la visita de la madre cuco y mucho menos de los cambios.
Esta novela es una analogía a la maniobra del cuco… La trama está formulada de manera que una sucesión de misteriosas casualidades desencadenan acciones terroríficas en donde tanto el lector como los personajes permanecen en una inquietante atmósfera de incertidumbre en la que la búsqueda del o los culpables está siempre presente.
La historia empieza retratando la vida de una familia perfecta, los Marlowe, conformada por Alan y Kate y sus 4 tiernos hijos: Lucy, Davie, Sam y Mathew quienes viven junto a un lago en el campo. Todo empieza cuando se topan por "casualidad" a una chica embarazada que hace amistad con uno de los pequeños de Kate.
We have all at some point heard of the strategy of the cuckoo bird, a curious bird that is usually gray with white. The female of the species at the time of laying their eggs, goes in search of a nest that has no surveillance, then leaves her eggs there for their offspring to be hatched and then fed by the surrogate parents... But not everything ends there, the cuckoo chicks when they hatch expel or throw out of the nest the other eggs that are about to hatch, so that they end up staying mostly, receiving all the care and attention of the parents who are not even aware of the visit of the mother cuckoo and much less of the changes.
This novel is an analogy to the cuckoo's maneuver... The plot is formulated in such a way that a succession of mysterious coincidences unleash terrifying actions where both the reader and the characters remain in a disturbing atmosphere of uncertainty in which the search for the culprit or culprits is always present.
The story begins by portraying the life of a perfect family, the Marlowes, formed by Alan and Kate and their 4 tender children: Lucy, Davie, Sam and Mathew, who live by a lake in the countryside. It all starts when they meet by "chance" a pregnant girl who befriends one of Kate's little ones.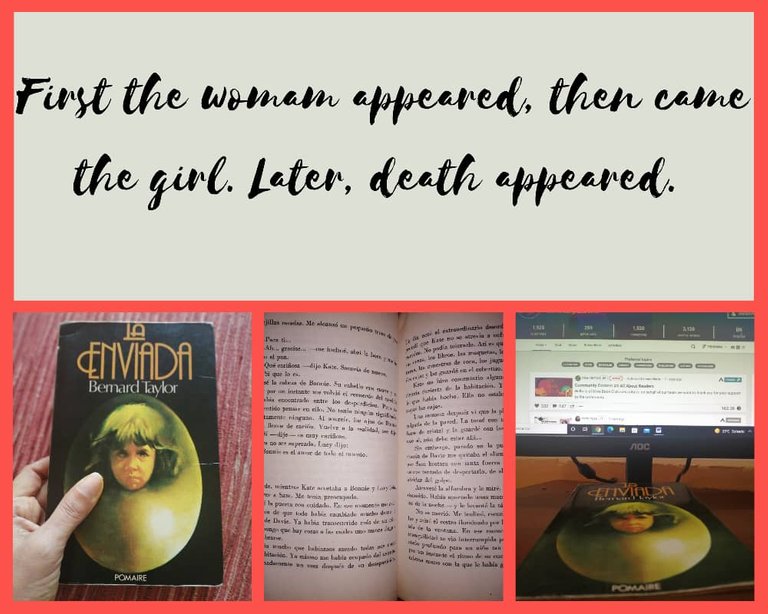 Al día siguiente luego de que Alan regresa de su trabajo se consigue a la extraña mujer en su casa quien de forma sorpresiva los visitó, y, ese mismo día, entró en trabajo de parto. Fue así como nació Bonnie, cuya madre la abandona y los bonachones Marlowe deciden adoptarla sin imaginarse siquiera que sería el comienzo de una larga y agónica transición en la que la familia dejaría de ser para siempre lo que una vez fue.
Sin embargo el argumento es muy sencillo y natural, así como lo es la estratagema del cuco.
Si no la han leído, les recomiendo esta novela, un clásico del suspenso que todos en algún momento debemos leer.
The next day, after Alan returns from work, he finds the strange woman in his house, who surprisingly visits them, and that same day, she goes into labor. That is how Bonnie was born, whose mother abandons her and the good-natured Marlowe's decide to adopt her without even imagining that it would be the beginning of a long and agonizing transition in which the family would forever cease to be what it once was.
However, the plot is very simple and natural, as is the stratagem of the boogeyman.
If you have not read it, I recommend this novel, a classic of suspense that everyone should read at some point.



Banner
You can vote for @ocd-witness, with HiveSigner or on Hive Witnesses
---
Divisors
Own images edited with canva
Original content for Hive
© 2021, @astrea. All rights reserved.

---
---