Cork Fish Curry Asam Cekala Recipe
---
---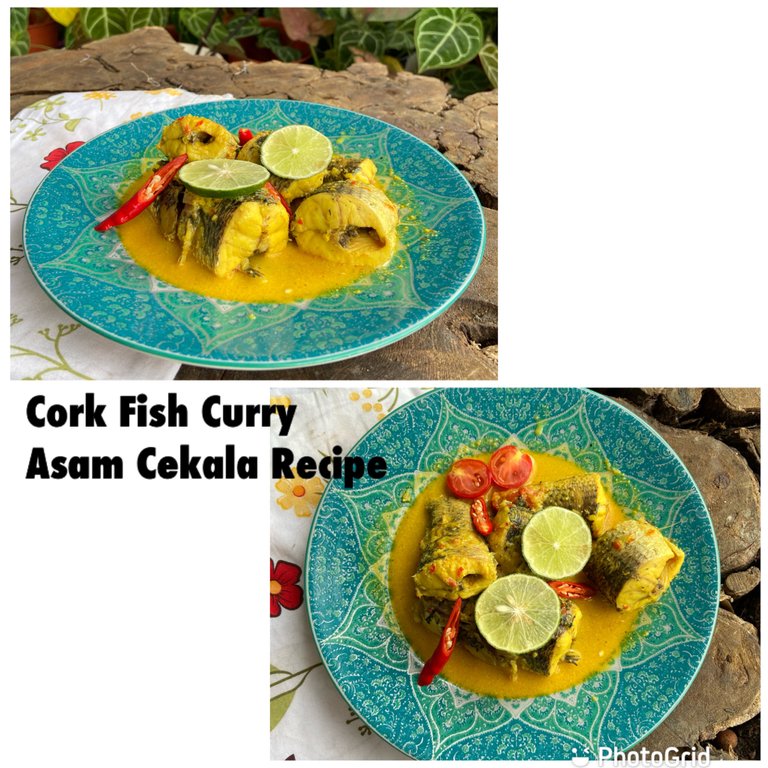 Hello everyone!
It's been 2 weeks, my sister-in-law is recovering after sectio caesarean for giving birth to her first child. Many people say that cork fish can speed up surgical wound healing, because it contains protein that can accelerate the regeneration of new cells, making it good for drying surgical wounds.
Yesterday, coincidentally, my neighbor offered the cork fish he brought from the village at a fairly cheap price. He sells 1 kg of live cork fish at a price of 35000 idr. I immediately bought it without thinking.
However, I did not immediately process the fish into food, because when the cork fish was delivered to my house at night.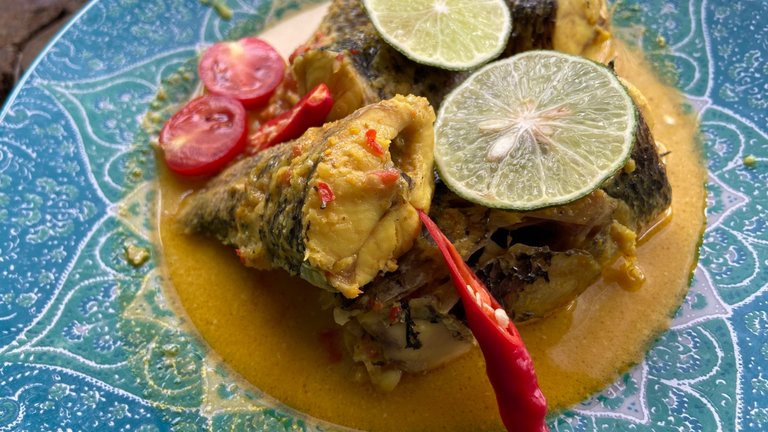 There is one drawback in processing cork fish, that fish will taste bland if it is not processed quickly, I don't know what the cause is. And indeed, cork fish that has been dead for a long time (more than 2 hours), the taste of the meat is no longer rich in taste, tends to be plain. So my friend said, it's better if the cork fish is put in the refrigerator while the fish is still alive. Will keep the taste of the cork fish meat.
And I tried that trick, the fish taste really sweet and fresh.
---
---
This time I also want to share tips for processing cork fish into a very rich food. I will process this cork fish into Gulai Cekala Acid With Cork Fish.
This recipe is very simple, but the taste is very tasty and delicious. Let's see the following recipe!
---
---
Ingredients:
1 Kg of Cork Fish
4 pcs red chili
7 pcs cayenne pepper
4 cloves of red onion
4 cloves garlic
Chalic acid
Candlenuts
Turmeric
Coriander
Lemongrass
Galangal
Ginger
Lime leaves
Tomatoes
Bay leaf
Kandis acid
Coconut cream
Sugar
Salt
Lime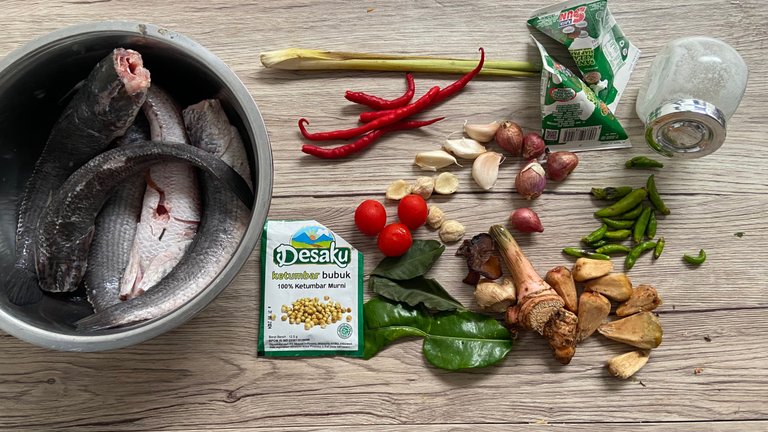 ---
---
Note: the most important ingredient in processing this curry is Cekala Acid. For cekala acid, this is a type of local Indonesian spice, especially in North Sumatra. You can skip it if you don't find cekala acid with starfruit acid.
---
---
How to cook Cork Fish Curry Asam Cekala:
Clean the cork fish, remove the scales, gills and entrails of the fish. Wash and marinate with lime and salt. After that, rinse with clean water. Be careful in processing cork fish because the scales and fins are sharp.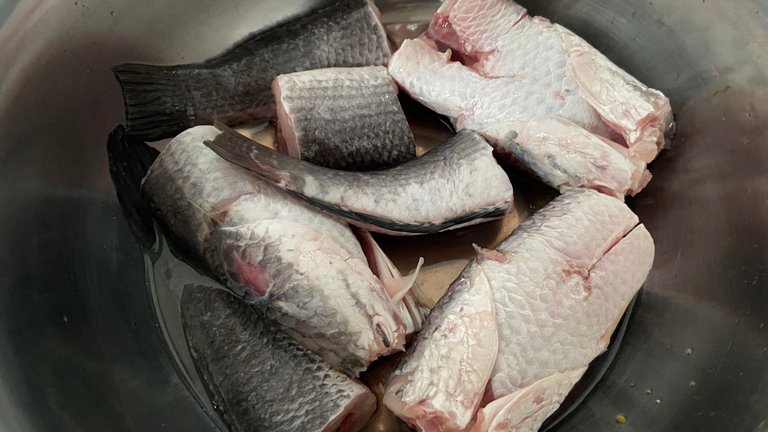 Puree the spices (red chili, shallots, garlic, ginger and candlenut). I use a blender so that the ingredients are really smooth and there is no residue left.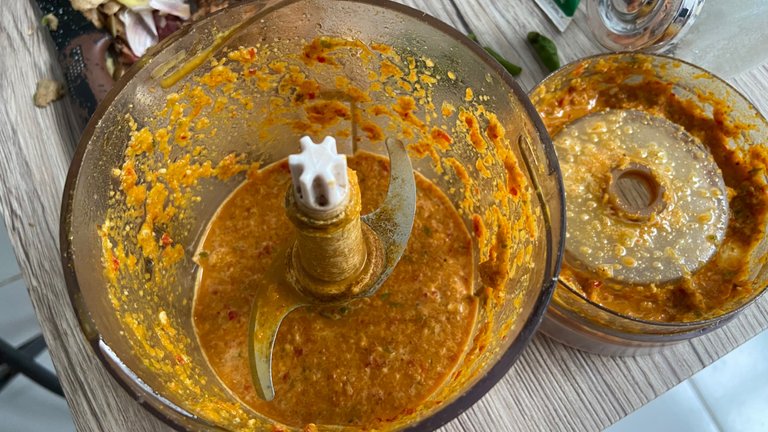 Heat a little oil, fry the ground spices until they release the aroma.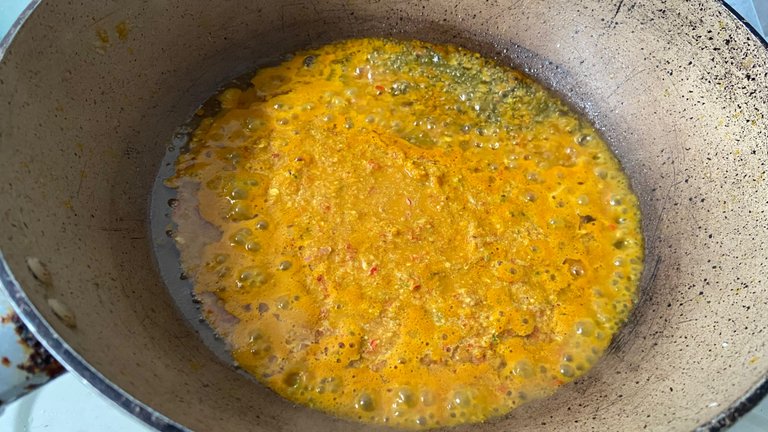 After that, add some other ingredients such as: lemongrass and galangal.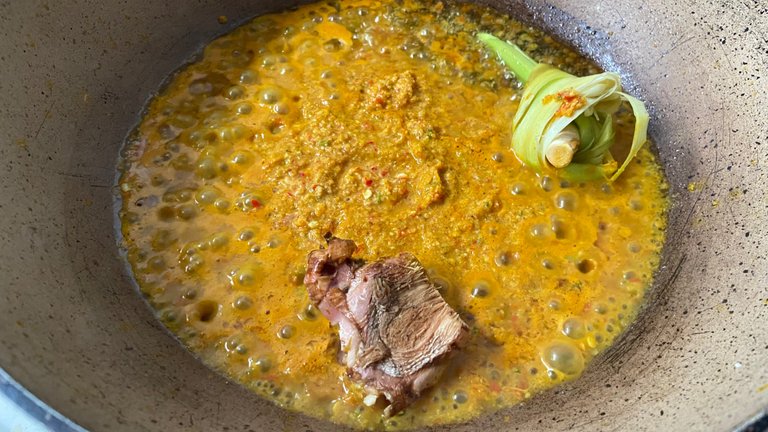 Also add lime leaves, bay leaves and tamarind leaves. Give some water.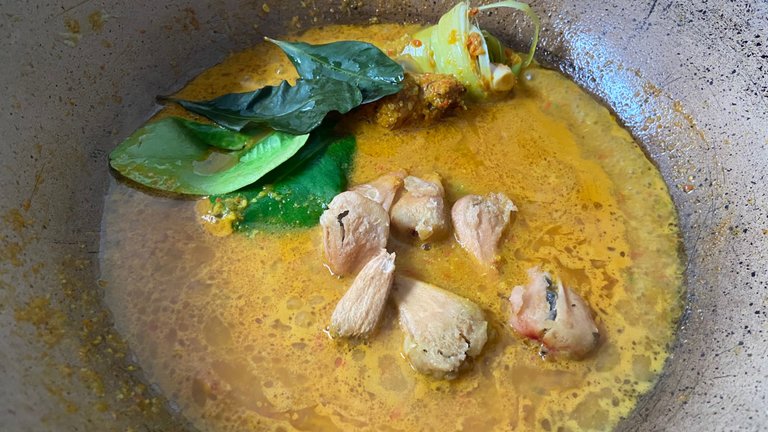 Enter the cork fish, and stir to mix with the spices evenly.
Add 500ml of water. Then add the tomatoes, cayenne pepper and kandis acid. Give pinch of salt and sugar. Cook on medium heat for 15 minutes.
Then add 65 ml of thick coconut milk. Mix well.
Wait for 2 minutes, then turn off the heat.
Fish cork curry Asam Cekala is ready to be served.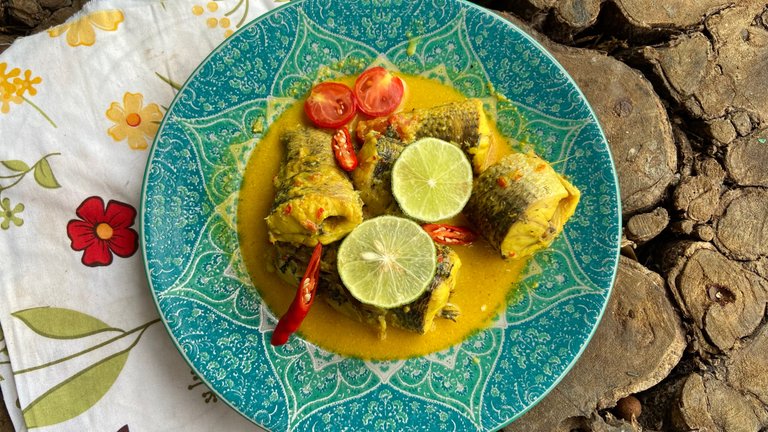 ---
---
As usual, this recipe is suitable for those of you who want to eat simple and rich in spices. It goes well with warm rice and vegetable stew.
Interested in trying?
Comment below yes!
---
---
See you in the next one.
Editing by: Lighroom by Iphone 11
---
---
---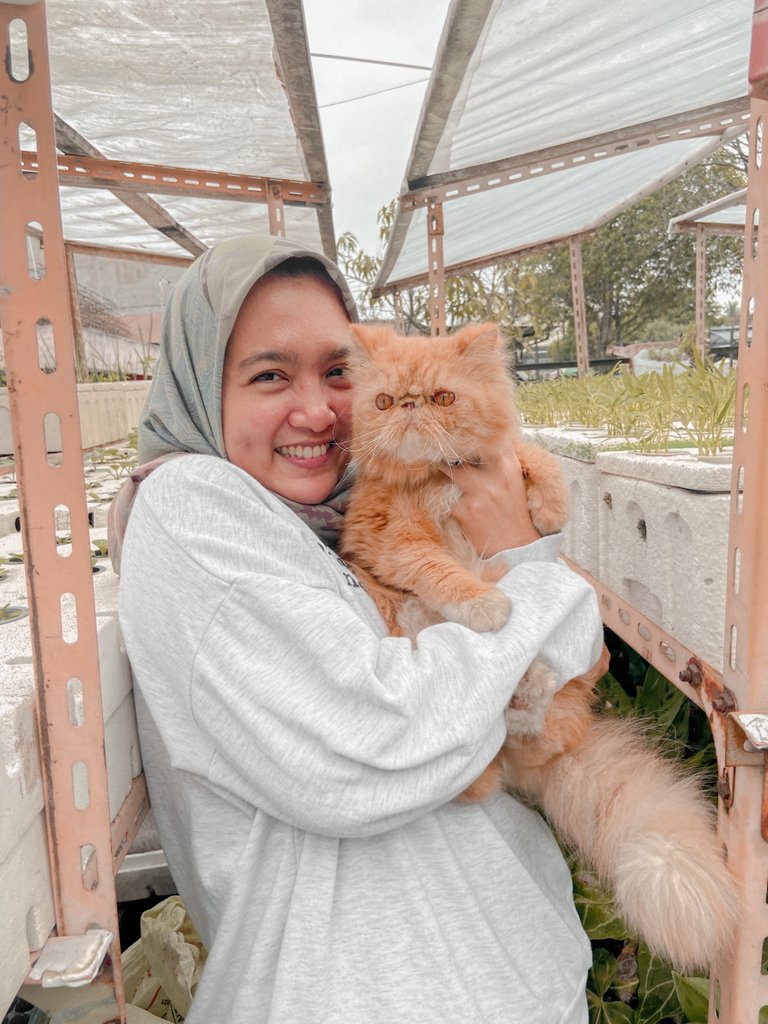 About Author
Annyeong yorobun! Welcome to wita's corner. Author is a full time housewife who loves to eat while writing. Enthusiasm to gardening and cooking. Like the exploration of new things and have many dream is unlimited. Always vote and give suggestions to advance this author.
If you like his content, don't forget to upvote and leave a comment below. Make sure to keep read and watch my content. Thankyou so much :)

---
---