Dominico Coffee
---
---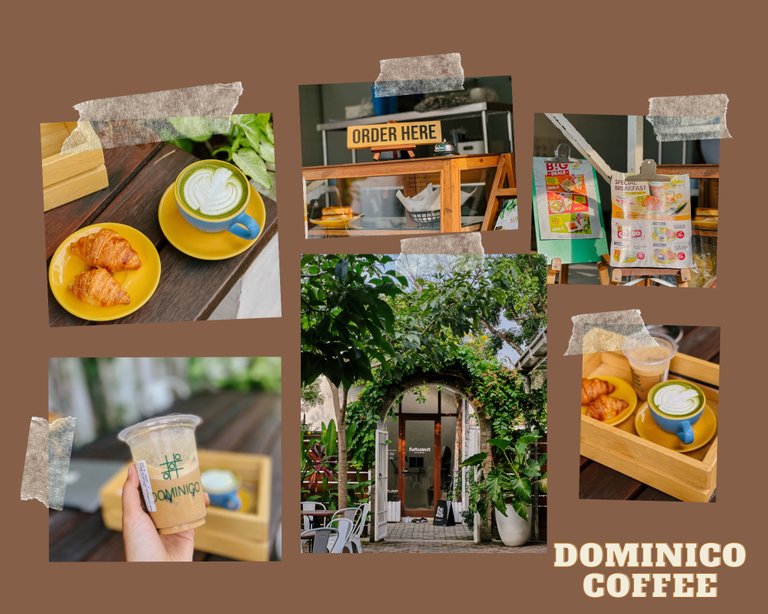 I can't control what I can't control, a sentence to be able to control yourself. I think every human being has anxiety about his life, yes because we can still live and feel it, so we are not free from anxiety. You must be worried, whether or not you can eat tomorrow, have savings in a bank account for the future, or hope to live or die for tomorrow. Yes, humans are that complicated in thinking.
Everything becomes something that worries everyone, but fate will decide in the end. Destiny can also change if there is determination, effort and prayer. So, worrying will only make you feel more depressed, feel lost and fail. So that the initial sentence above became my guide to a better life, we cannot manage anything beyond our control. We can only do what we can do, even if you have a husband and children, you can only do it for yourself.
Usually, when anxiety comes, I can only enjoy coffee or tea, dopamine that pours out when the caffeine starts to gulp, are you also like me. I am increasingly aware, where before my mother really liked to brew coffee in the morning, she ate a piece of bread, a cup of black coffee, and smoking side the window, she say it was an incomparable pleasure. My mommy just said, 'maybe you will feeling like this when you're grow up, that I'll just need caffeine in the morning or evening, cause brain will work hard in every day'.
After I was 25 years old, I realized that what my mother doing the right thing, it's not expensive enough to enjoy tea or coffee, enjoy a piece of bread, it really help to relieving the anxiety. But, my mother and I are different, I don't even like cigarettes, it tastes very strange, maybe not suitable for me, I like to cough when I'm near smoke.
However, I really like to enjoy coffee or tea at a coffee shop, especially if the coffee shop have different ambiance, when the coffee shop is filled with trees and plants, then it's more delicious than anything. In a coffee shop, I feel poured out, seeing people around without doing anything, yes, I just sip coffee while watching human behavior. Maybe many people will be surprised by what I do, not comparing myself to other people, but my brain always takes on the role of logical thinking, even my husband can't talk to me when I'm already in imagination.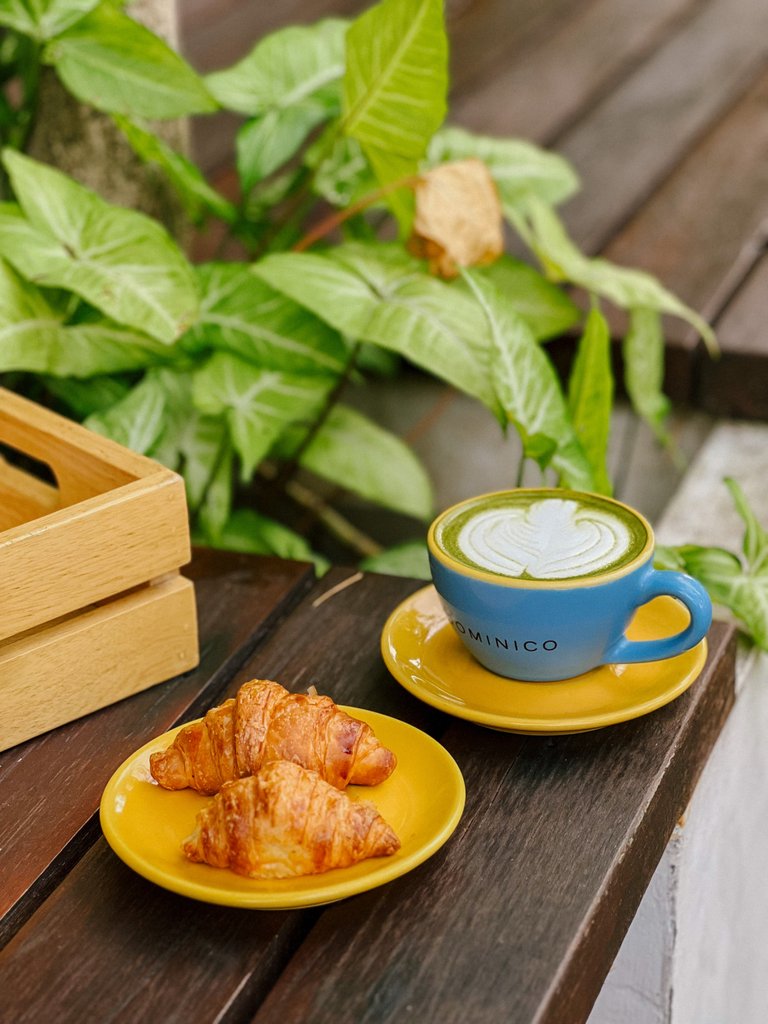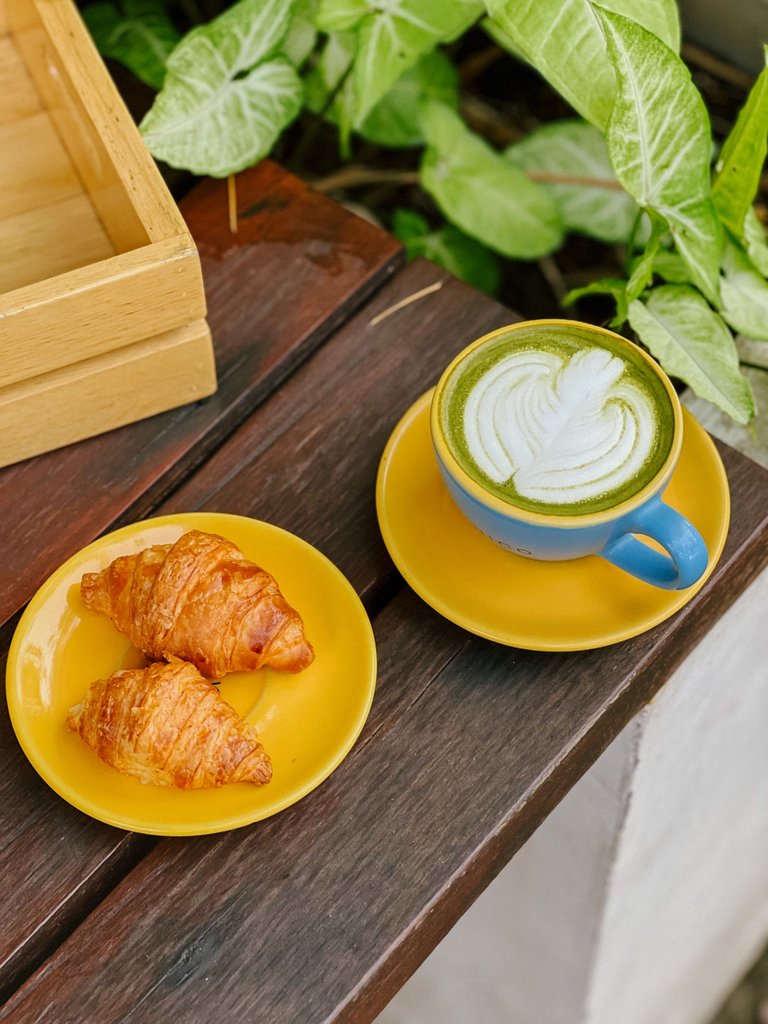 That afternoon, I went to a coffee shop, but this time I had a matcha tea latte, coffee latte and 2 pieces of mini croissant. Everything tasted so good just sitting and enjoying coffee for 3 hours. My husband works on his laptop and I sit beside him. We can without talking for 3 hours, it's the romance between us. During the 24 hours of living together, we both even work at home, so enjoying the afternoon at the coffee shop is our me time.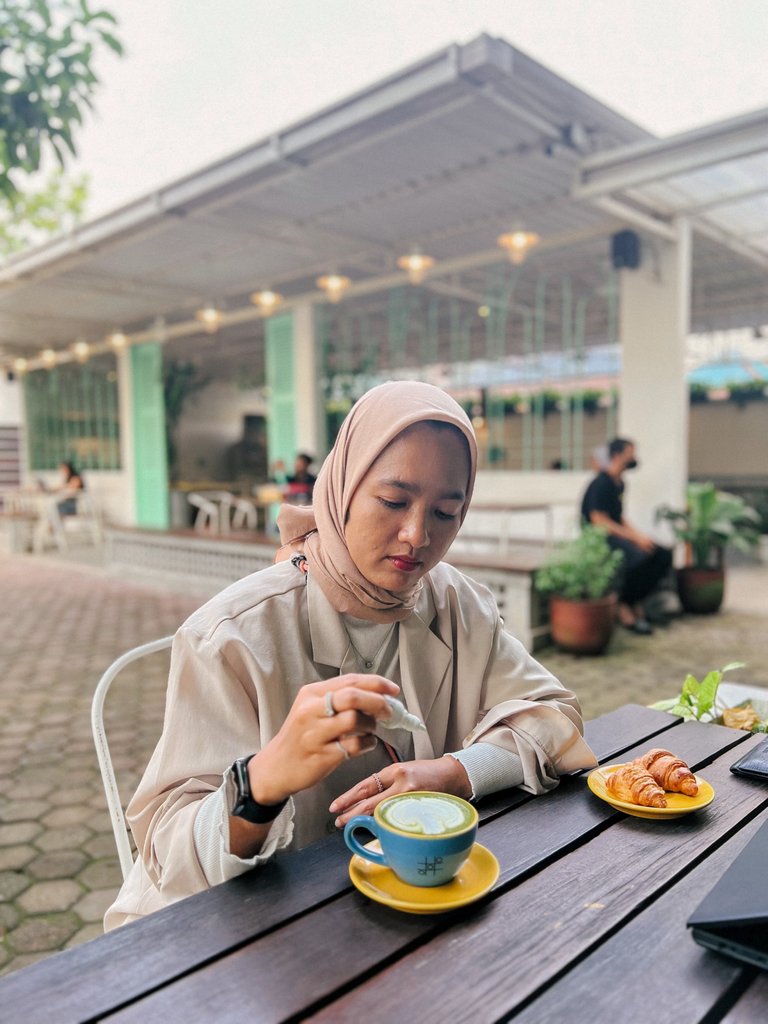 Diminico is the coffee shop that we headed to, one of the hidden gems that is on a narrow street and at the end of an alley. I don't know why we recently had the opportunity to come to this coffee shop, even though it's very close to home, we can even walk. Dominico has its own characteristics with an attractive design and architecture, surrounded by trees and lots of plants and flowers in the yard. This coffee shop has a large size, so it doesn't feel crowded and feels free. In the afternoon you can enjoy the clear breath of air and also the unpaid ambiance.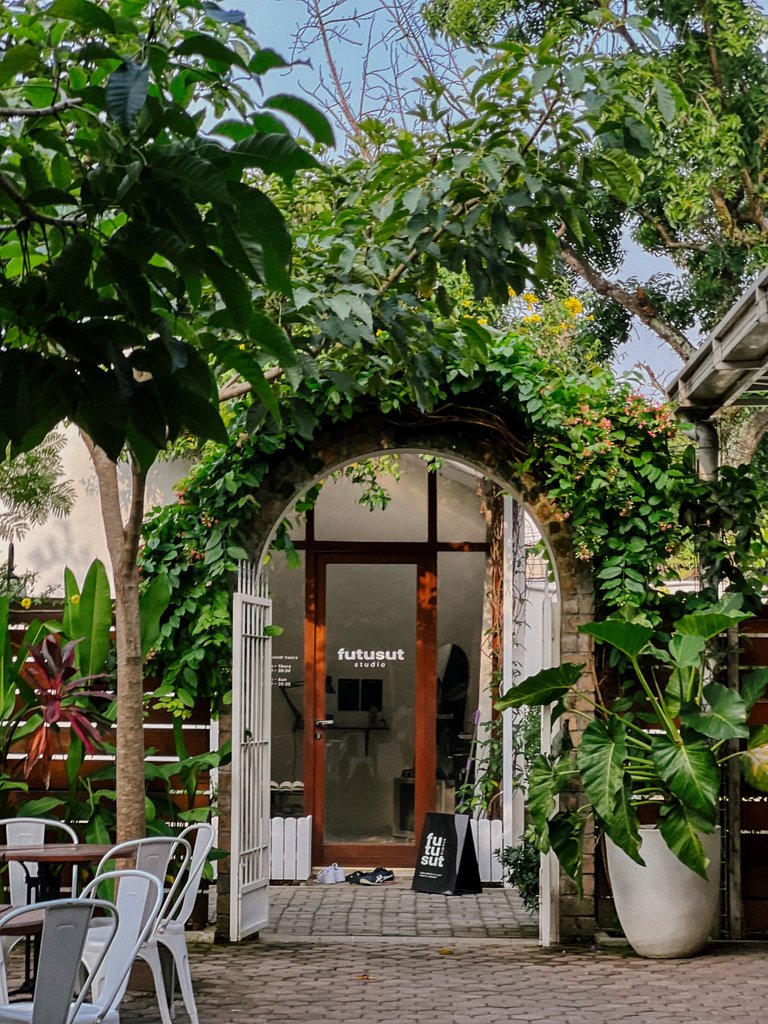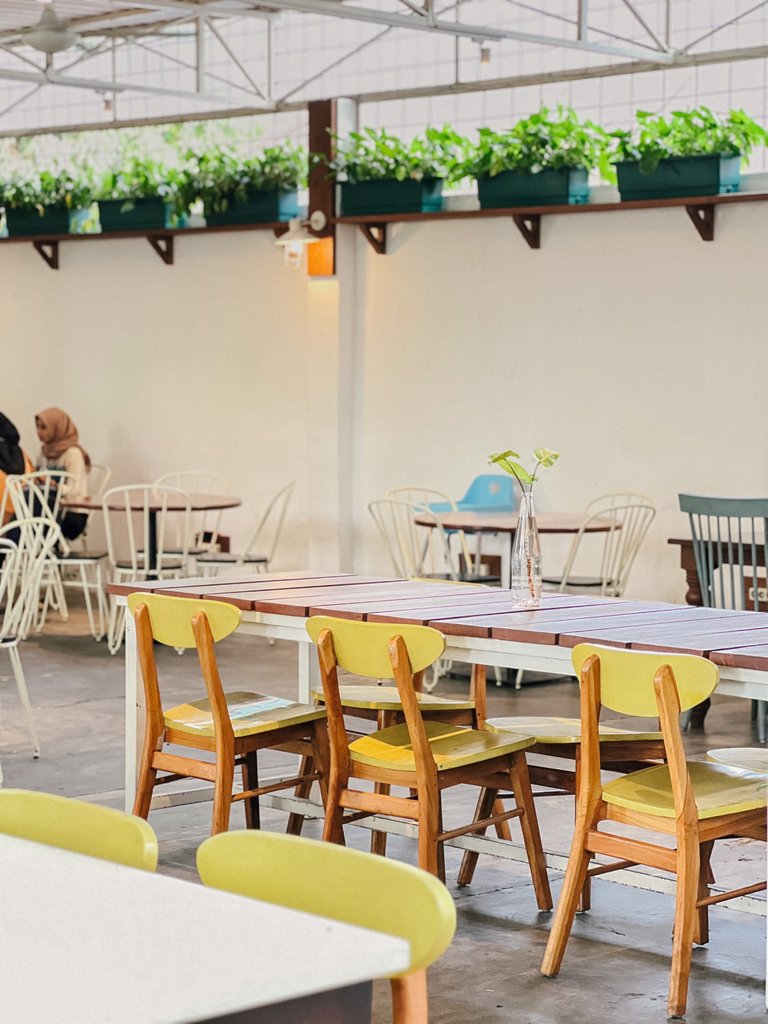 Apart from that, they also have some interesting promos to attract customers, coffee and croissants which are priced quite cheaply, moreover I can't just enjoy a cup of coffee for 3 hours, it's quite embarrassing if that long I sit with only 1 cup of coffee.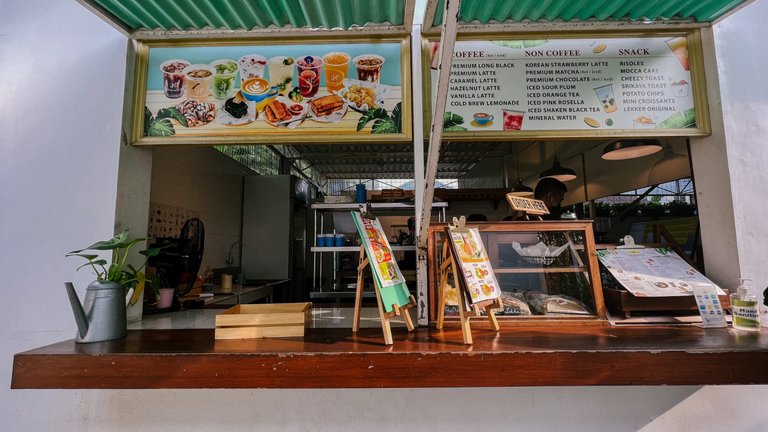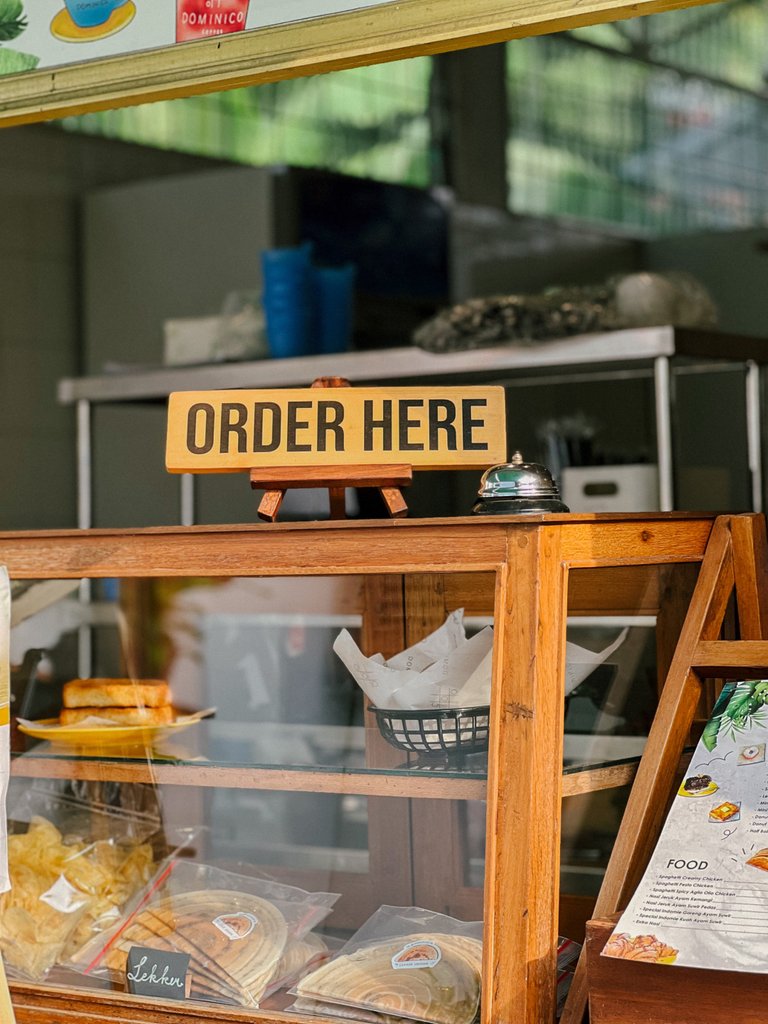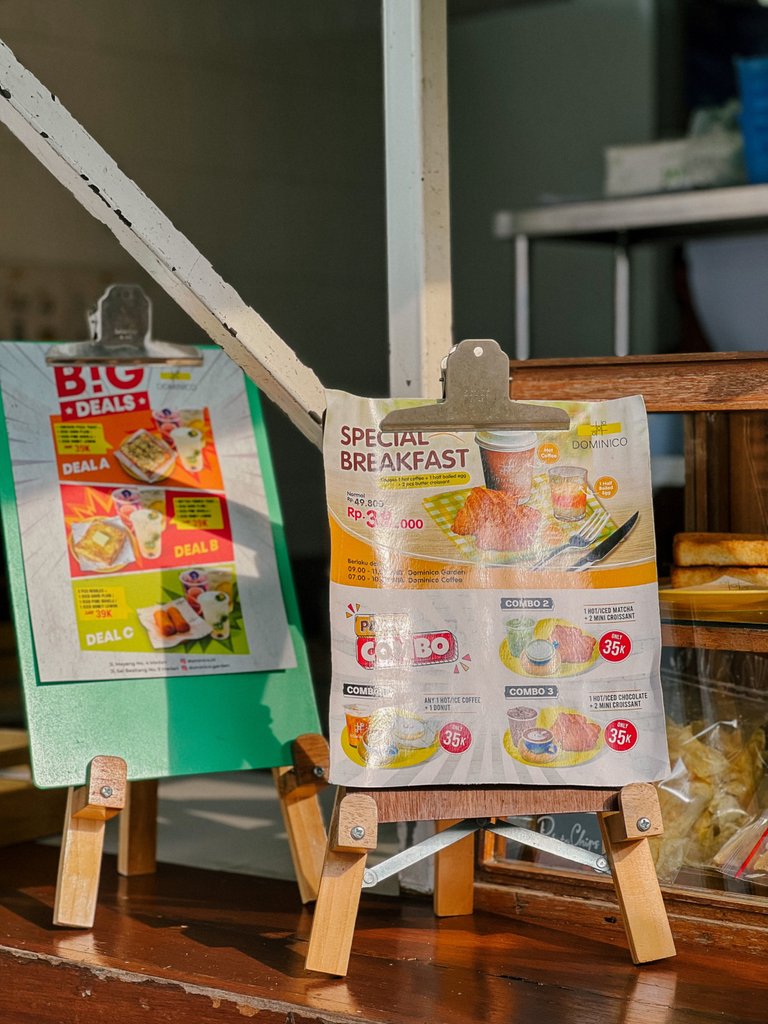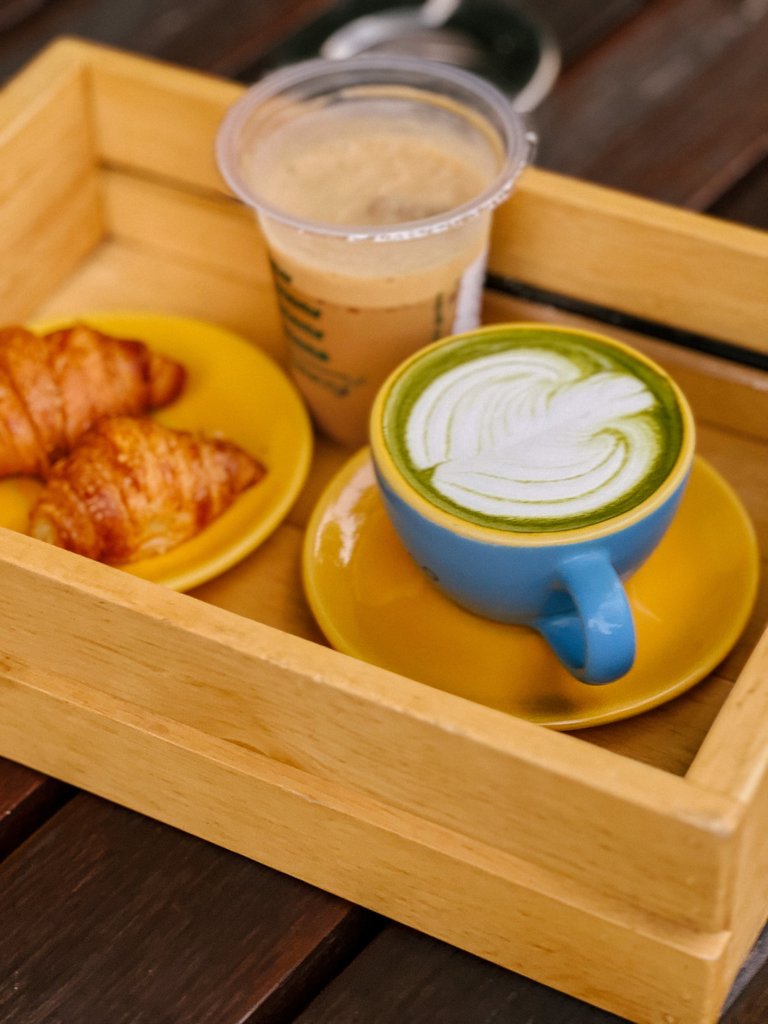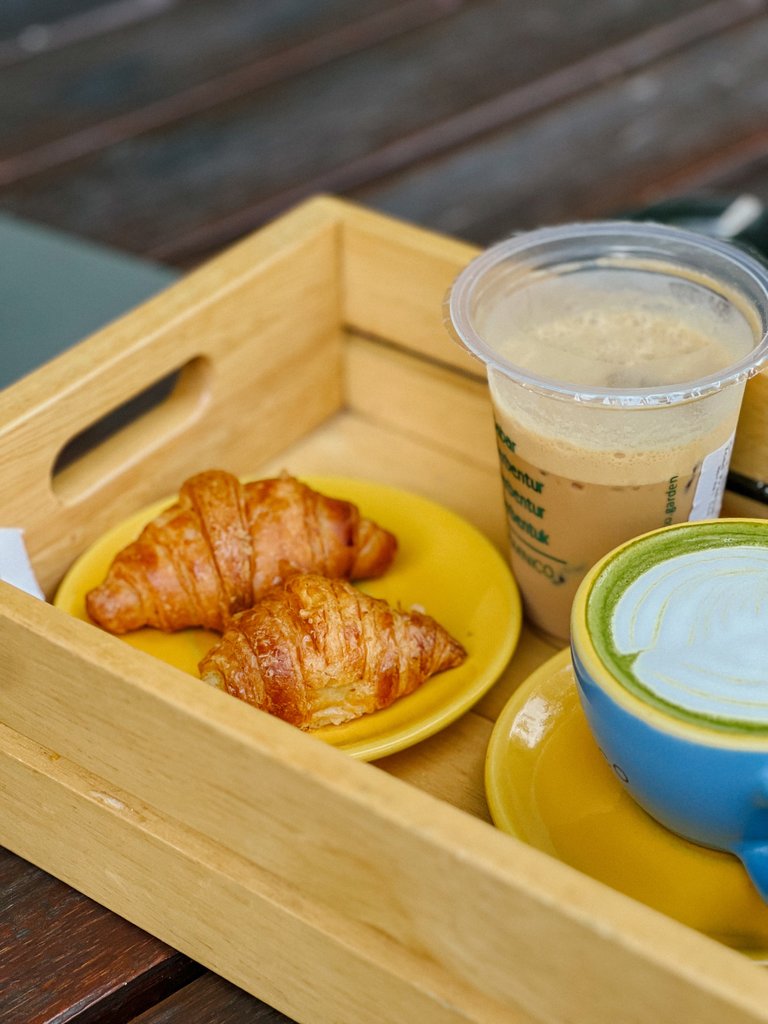 Enjoying the afternoon with a pleasant feeling, like being in a large flower garden. i just relax..
---
See you the next time hive friends!
---
---
Editing by Lightroom and VN iphone 11
---
---
---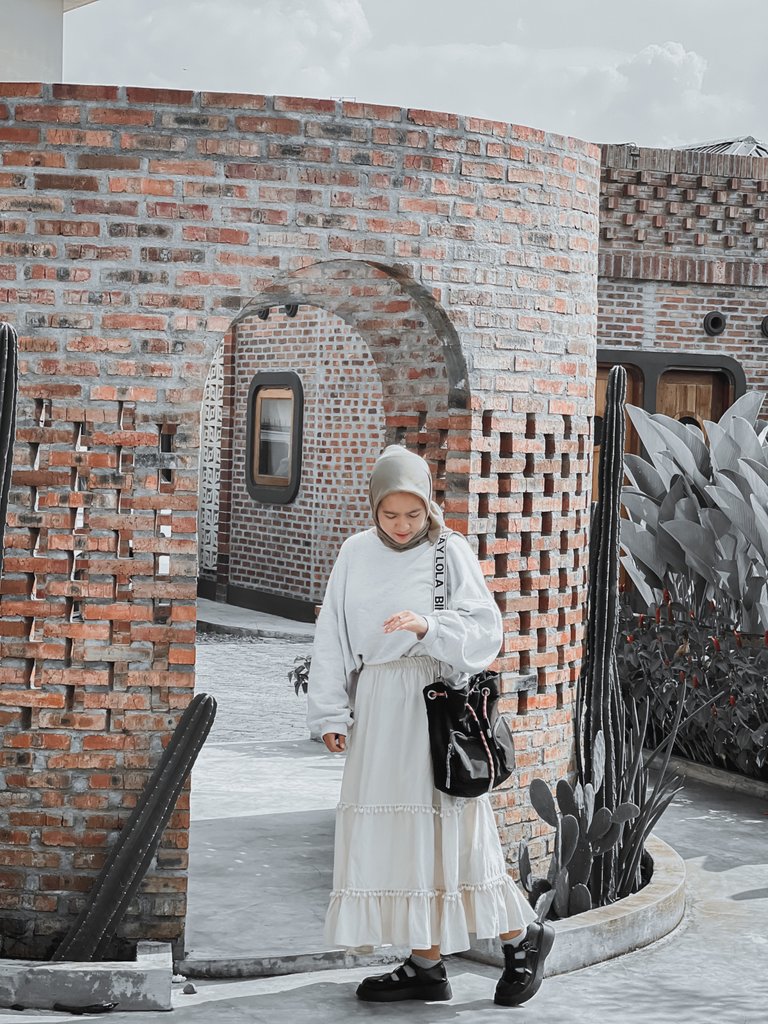 About Author
Annyeong yorobun! Welcome to wita's corner. Author is a full time housewife who loves to eat while writing. Enthusiasm to gardening and cooking. Like the exploration of new things and have many dream is unlimited. Always vote and give suggestions to advance this author.
If you like his content, don't forget to support me and leave a comment below. Make sure to keep read and watch my content. Thankyou so much :)

---
---